THIS POST MAY CONTAIN AFFILIATE LINKS FOR WHICH WE'LL RECEIVE A COMMISSION IF YOU CHOOSE TO SHOP THROUGH THE LINKS. PLEASE READ OUR DISCLOSURE FOR MORE INFO.
7 Centerpieces is throwing its hat into the ring and laying out our wedding budget guide with these seven tips for pulling off a wedding on a budget. Yes, no one ever likes to hear the dreaded "b" word. But no matter whether it's large or small, almost everyone has a wedding budget. And while we know that there are TONS of materials providing endless tips on how to throw a budget wedding, we feel that the following tips are some of the best we've come across.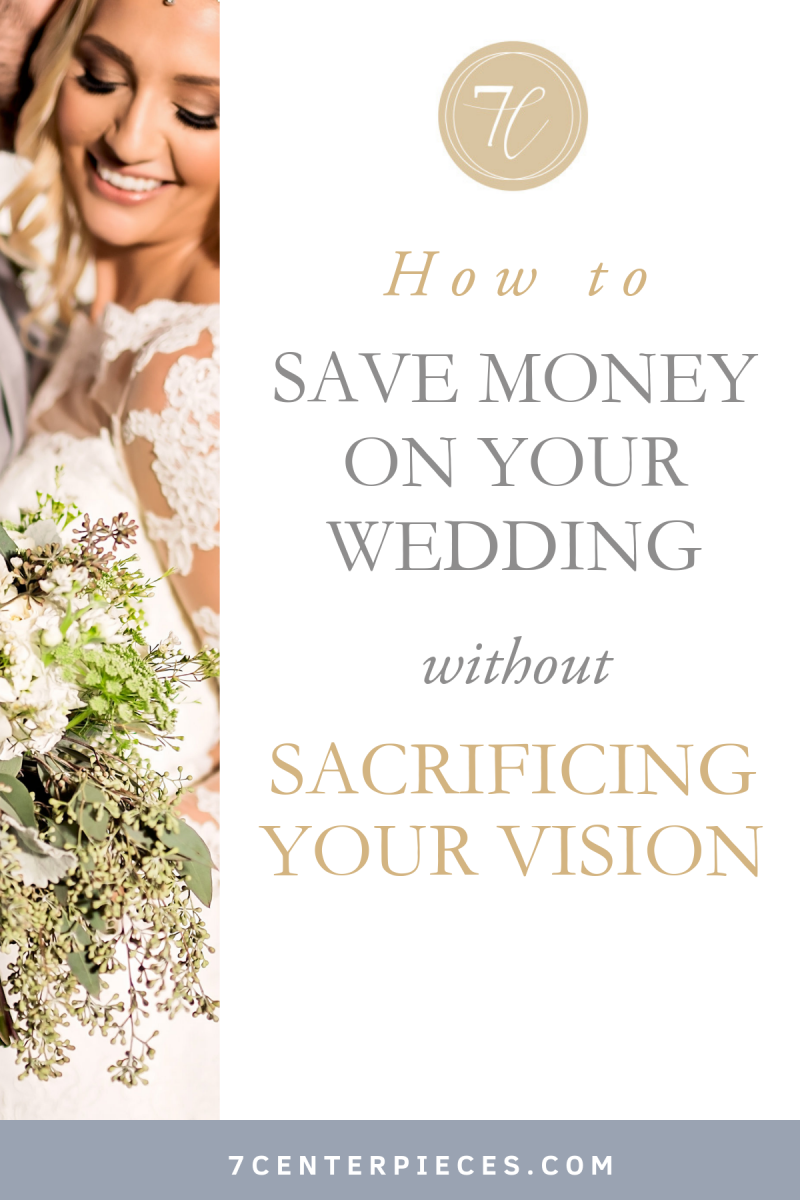 1. Don't limit yourself to Saturday evening.
Yes, we know you've heard it before, but it definitely bears repeating--having your wedding on a non-Saturday evening can save you tons of money. In fact, it's such a money saver that I devoted an entire post to explaining it. Most wedding venues offer deep discounts for these off days/times. In addition, many vendors will knock off a percentage of their normal pricing structure (up to 20%). Thus, you can save money on numerous elements of a wedding when you consider a non-Saturday evening wedding.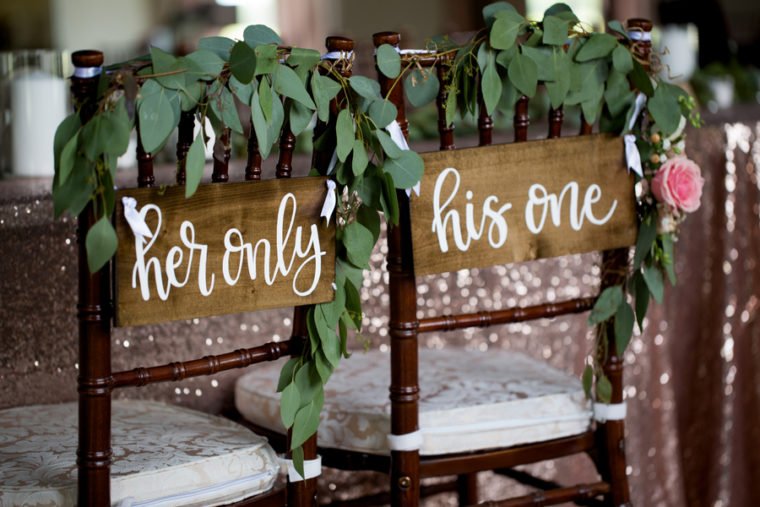 2. Wedding venues are not your only choice.
Venues that do not exist solely for the purpose of having social events (weddings, banquets, etc.) can sometimes be much cheaper than traditional wedding venues. Restaurants, historical structures, corporate clubs, and warehouses are all examples of these types of venues. Since these venues do not use social events for their primary income source, they may offer better rates than traditional event venues. And this may be a budget saver if you have your heart set on a Saturday evening wedding.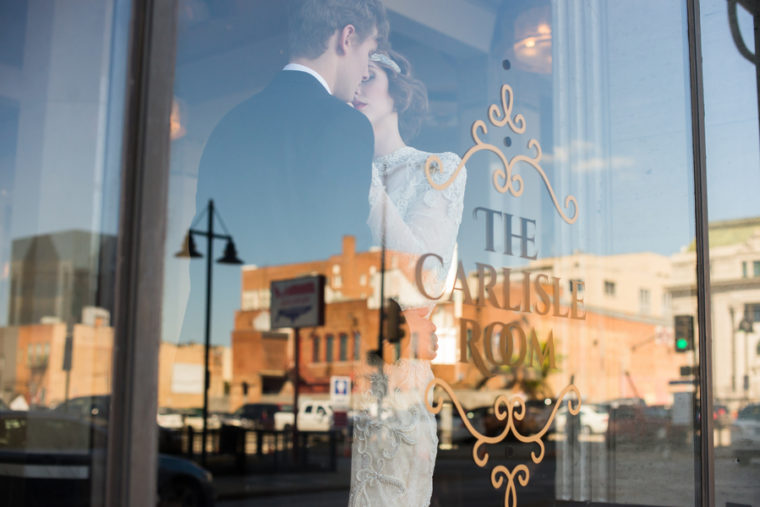 3. Take advantage of the "low" season.
Vendors are also quick to give discounted rates during the "low" season. Low seasons vary by region of the country. In milder climates, the summers are usually high wedding season, leaving the fall and winter months as the "low" season. However, here in Texas, the heat can be unbearable in the summer, so the spring and fall months are usually high wedding season. In almost every region, January is a great month to get married as most vendors have just completed the holiday event season and there are very few events and/or weddings taking place.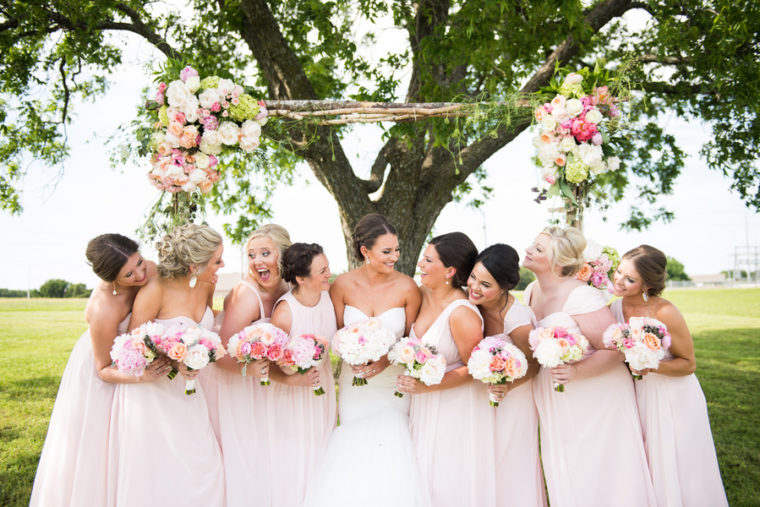 4. Choose a beautifully designed venue.
Choosing a beautifully designed venue not only looks better aesthetically, it can save you loads of money. You will not have to spend a lot of money on bringing in decorations. You can simply rely on the natural beauty of the space. Outdoor weddings are great for providing natural beauty and scenery. But you don't have to be limited to the outdoors. There are plenty of indoor spaces that have amazing views or architectural design elements that provide wonderful reception backdrops.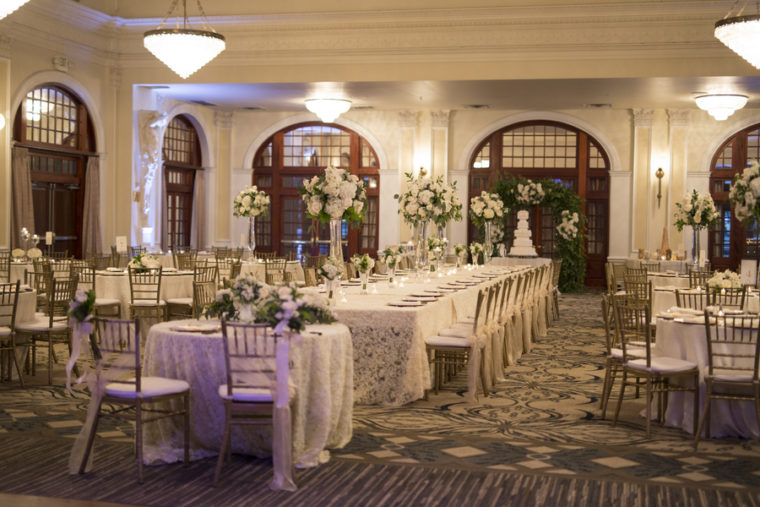 5. Don't be shy--ask for discounts.
Do not be afraid to ask for discounts! If you fall in love with a vendor and they are out of your price range, contact them and tell them about your situation and your budget and ask if they are willing to work within your budget. For my own wedding, I received discounts off of my wedding dress, vintage car rental, and venue rental simply by asking (very nicely)!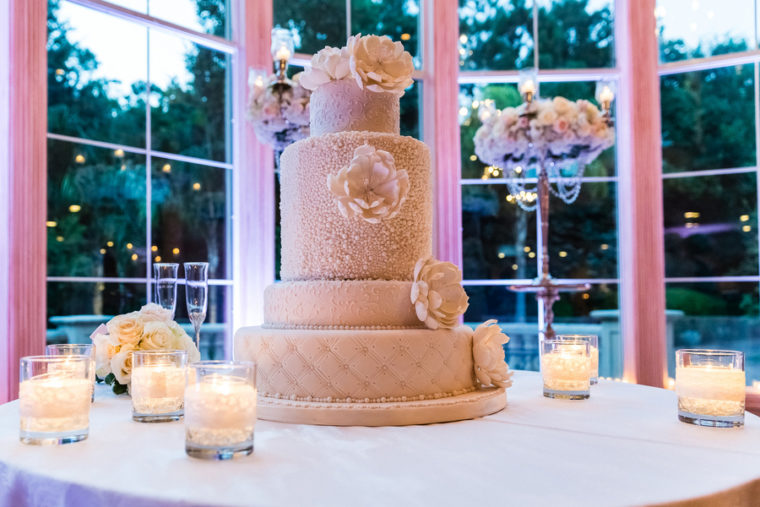 6. Keep Track of Your Spending
Write out a budget and keep track of your expenses. The easiest way that a budget can get out of control is when no one is keeping track of spending. If you go over budget on a certain expense (you just HAD to have that Monique Lhullier gown!), then you can trim in another area to keep your budget on track. There are tons of free wedding apps that can make tracking your wedding budget a breeze!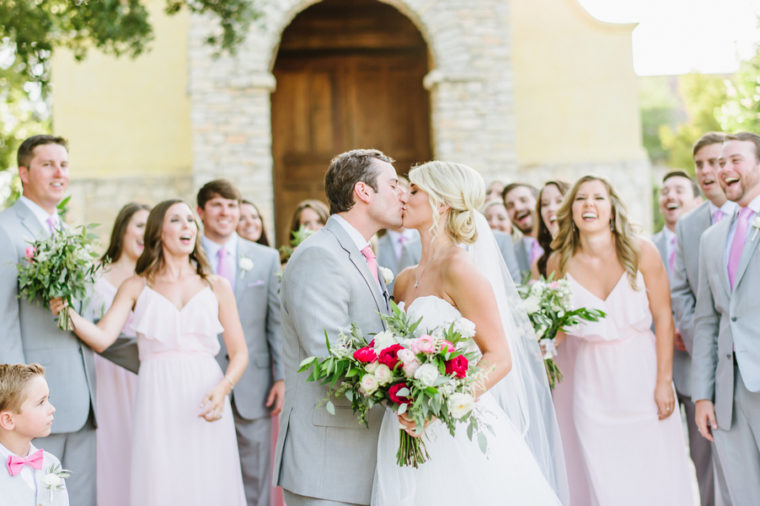 7. Rent EVERYTHING!
When I got married (in 2010--you know, the ancient days), renting wedding attire outside of the groom and groomsmen's attire was a difficult task. Not many companies offered rental items and those that did were a bit, shall we say "sketchy." But times have drastically changed over the last decade. Now brides can rent a vast array of wedding attire from their very own wedding dress to their bridal accessories. And renting these items can provide a significant savings over buying. Below are some of the great renting options available for your wedding: