THIS POST MAY CONTAIN AFFILIATE LINKS FOR WHICH WE'LL RECEIVE A COMMISSION IF YOU CHOOSE TO SHOP THROUGH THE LINKS. PLEASE READ OUR DISCLOSURE FOR MORE INFO.
According to The Knot, December is the most popular month to get engaged. However, holiday weddings dates aren't nearly as common. Most couples walk down the aisle in the fall, but planning a wedding for December and January may be an opportune time to plan around work schedules or school breaks.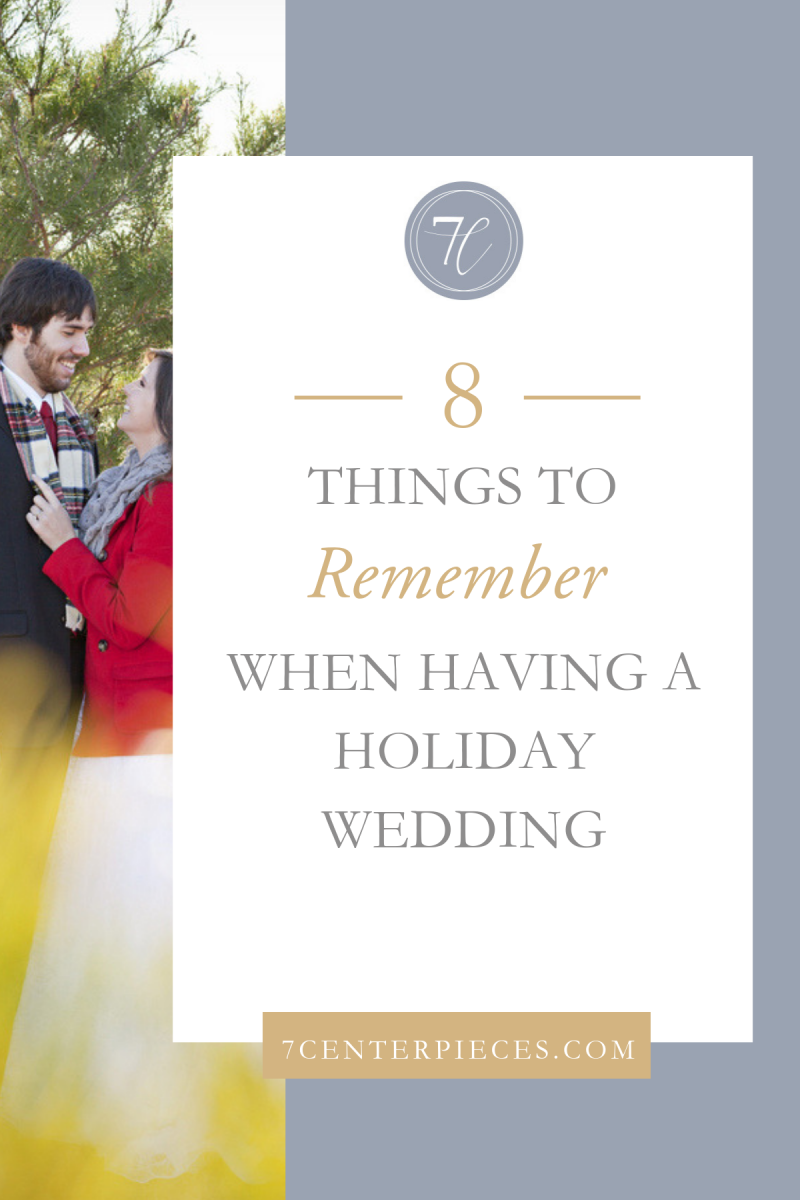 The downside to holiday weddings, however, is the overlap of other events that may keep guests from attending the big day. The U.S. Department of Transportation's Bureau of Travel Statistics reports that Christmas/New Years and Thanksgiving "are among the busiest long-distance travel periods of the year."
Of course, some of that travel may be to your main event...if you're getting married near family. Scheduling and planning a holiday wedding may be a bit more complicated, though, especially if guests are already budget crunched from the holidays.
If you are committed to hosting your wedding around the holiday season, here are a few tips to keep in mind: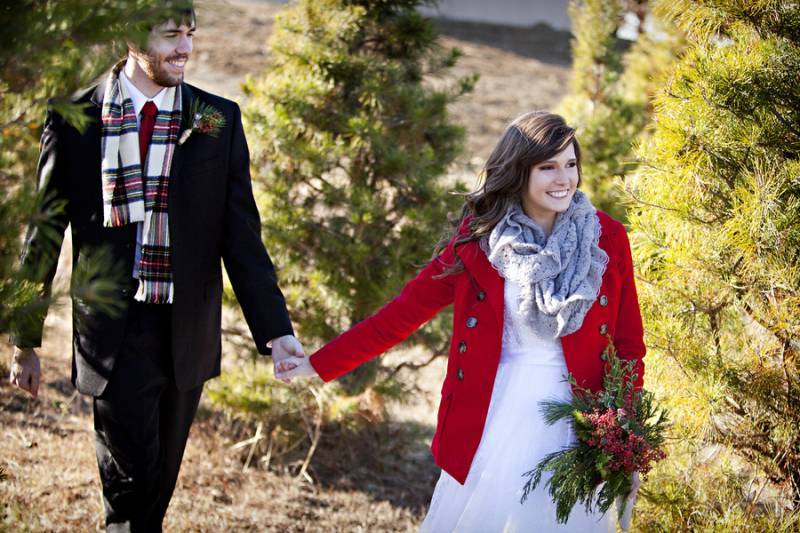 Do:
1. Make sure your registry includes gifts in all price points.
Understand that the holidays may crunch the budget of guests. Some of them may have less to spend on a gift, so make sure items on your registry include a range of prices.
2. Keep hotel options affordable.
For out-of-town guests making the trek to your wedding, include several options of hotels to accommodate different budgets. Not everyone can afford to splurge on a five-star hotel!
3. Check out lower rates for honeymoons!
You may be able to save money on your dream honeymoon destination. In many areas, winter is the off-season for travel. For those saying "I do" during the winter, this could mean lower rates on tropical destinations. Check out the offers on travel sites to snag deals on cruises and resorts.
4. Take advantage on holiday deals for rings.
Many jewelers offer sales around the holidays for rings and other gift items. Use these money-saving opportunities to buy your wedding rings and save money on a major purchase.
5. Schedule the wedding on a weekday to save money.
Holidays don't just mean Christmas, New Year's, Thanksgiving and Hanukkah. President's Day and Valentine's Day also make interesting wedding day choices. Hosting a wedding on a weekday isn't common, but it will save you money on your event (sometimes LOTS of money). If you're on a tight budget, look at off-peak days.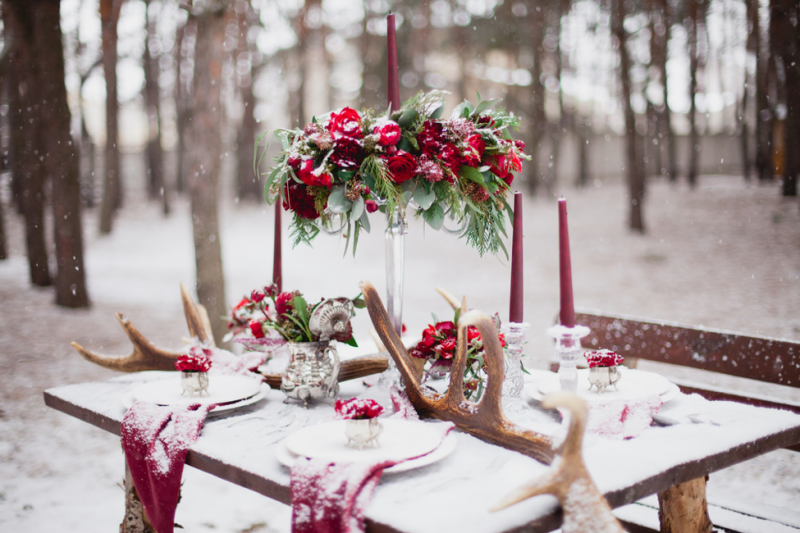 Don't:
1. Go crazy with holiday themes.
Yes, it's fun to incorporate touches of the holidays for weddings that are held during the festive season. However, don't go overboard with red and green or other themed details. However, if you're getting married in a church, the decorations from the season may save you money on floral arrangements!
2. Get married on the date of a major holiday!
According to Today, Christmas is considered "the rudest" day to get married! While it may be fine to say "I do" around the holidays, scheduling your wedding day on the date of a major holiday is not the best etiquette. And don't be surprised if many of the RSVP cards come back with regrets!
3. Wait until the last minute to notify guests.
With holiday weddings, time is of the essence. Give guests plenty of notice that the wedding will be hosted around a major (or maybe not-so-major) holiday. They may need more time to navigate around their plans to ensure that they can be there for your special day.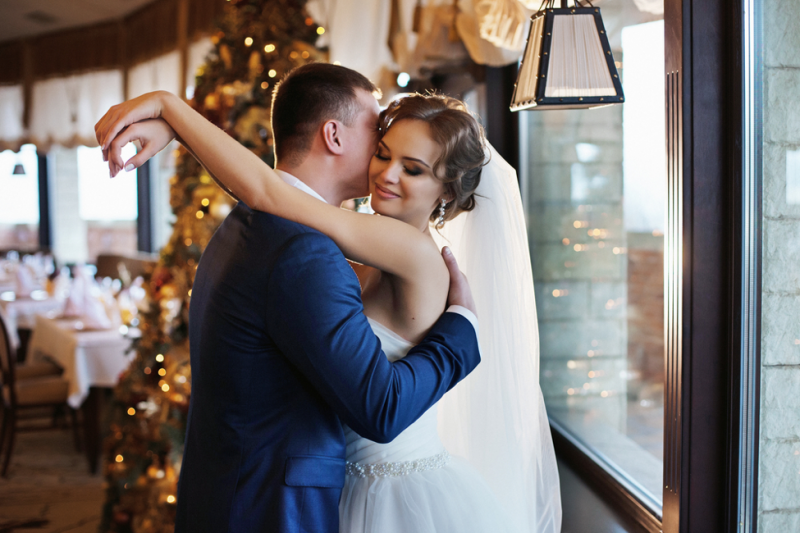 Exchanging vows around the holidays is a memorable way to celebrate the festivity of the season. However, planning holiday weddings require a bit more thought...especially for guests. Make sure to give guests plenty of notice and provide budget-friendly accommodations. Major holiday seasons like Christmas and Thanksgiving often signal lots of sales for jewelry and travel, and you and your beloved may save money on your dream honeymoon and your wedding bands. Just remember, though, that while it may be fine to schedule a wedding around major holidays, don't schedule your wedding on a major holiday! Otherwise, you may have a lot of grinches sending their regrets!