THIS POST MAY CONTAIN AFFILIATE LINKS FOR WHICH WE'LL RECEIVE A COMMISSION IF YOU CHOOSE TO SHOP THROUGH THE LINKS. PLEASE READ OUR DISCLOSURE FOR MORE INFO.
Congratulations! You're newly engaged and you can't wait to start planning your dream day! For some of you this process will bring joy to your soul, because, like me, you're a planner at heart. You know who you are--you're super Type A, you can't stand clutter or confusion, and everything in your closet is organized within an inch of its life.
But for others, the thought of organizing a mammoth project like your wedding will feel completely overwhelming. I mean, you get overwhelmed by the choices on the Cheesecake Factory menu! How are you going to navigate the myriad of resources available for wedding planning?
But don't fear--whether you're a natural-born organizer or a complete novice when it comes to planning, we've gathered together seven of the most helpful wedding planning apps to help you through the process.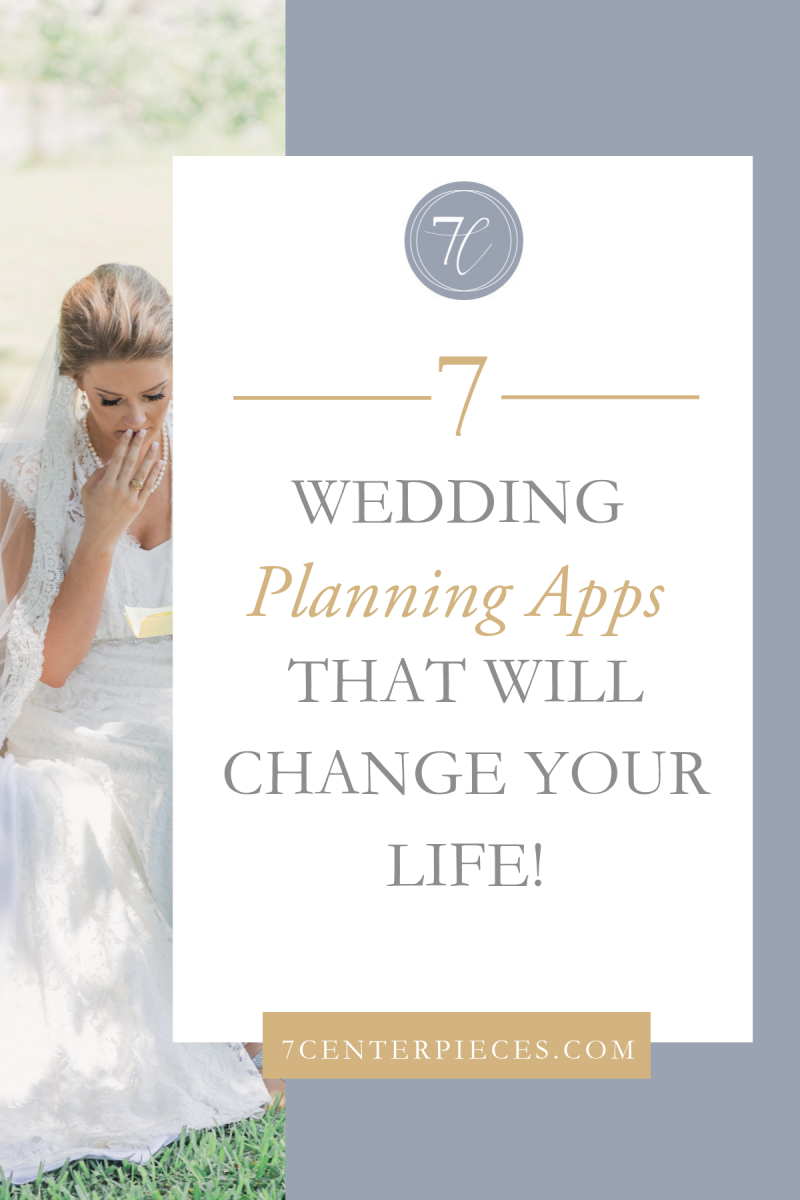 When I was planning my wedding in 2010 (you know, the ancient days), I kept all of my important wedding information in a big, blue binder. So of course, the second after I had my wedding, it seemed like the internet exploded with electronic document storage systems, which now make my blue binder completely obsolete. Out of all of the electronic storage options out there, my favorite is Evernote. Evernote allows you to save different kinds of media (websites, photos, .pdf files, receipts, etc.) and present all of it in one streamlined package. You can share your notebooks saved in Evernote and sync the program across all of your deskstop and mobile devices. In a word, it's the beez-neez!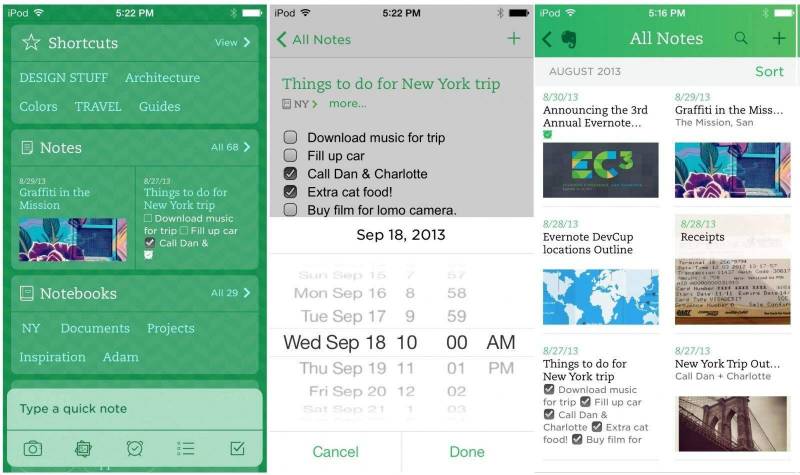 Of all the planning apps strictly dedicated to wedding organization, I have found LadyMarry to be one of the best. LadyMarry is a visual, organized, and interactive wedding management tool with personalized timelines, checklists, and crowd-sourced ideas from over two million couples. Unlike other wedding tools, LadyMarry integrates all aspects of wedding planning from start to finish, according to an organized and customizable timeline. The web and mobile applications are completely synced and easily editable.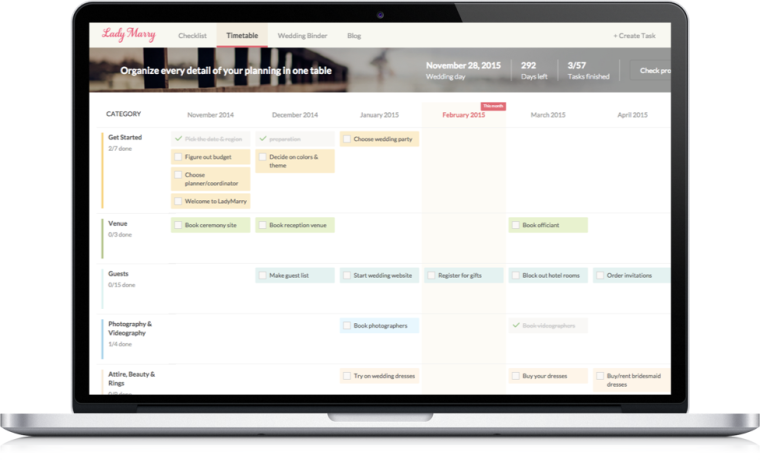 When I first got engaged back in 2009 (again, the dinosaur days), I ran out and bought every bridal magazine I could find and immediately began tearing out pictures of beautiful bridal gowns that appealed to me. Of course, there is now an app for that archaic practice--The Knot LookBook. Mega wedding site, The Knot, pulled together its massive database of bridal gowns and created an app for brides looking for that perfect dress. The app allows users to sort dresses according to criteria such as body shape, best features, and wedding style. It also gives you detailed information about the dress, including the designer, where to buy locally, and a direct link to the designer's website.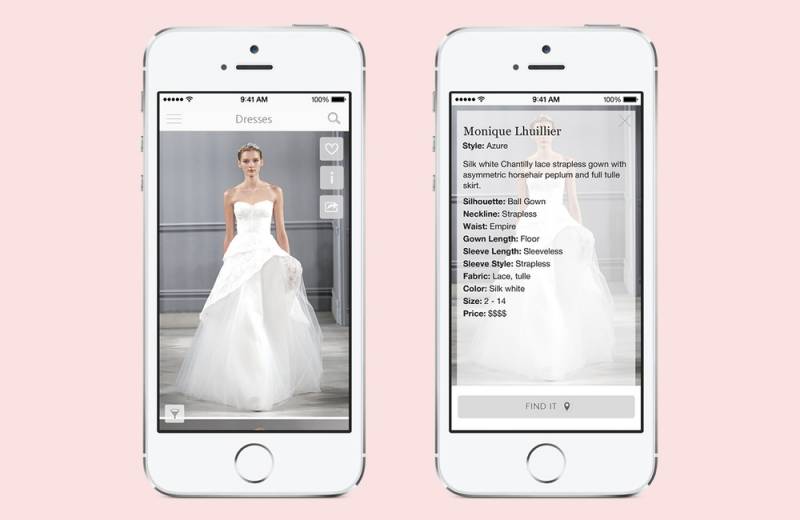 Ah, Pinterest! What can we say about this God-given gift. If you're been living under a rock and don't know about Pinterest, run and sign up for an account right now (and while you're there be sure to follow 7 Centerpieces' Pinterest page). It will be your go-to source for all things wedding inspiration--dresses, venues, decor, flowers--you name it. As an organizational tool it is wonderful, as you can place all of your inspirational images in one place. The Pinterest app also allows you to upload images taken on your smart phone.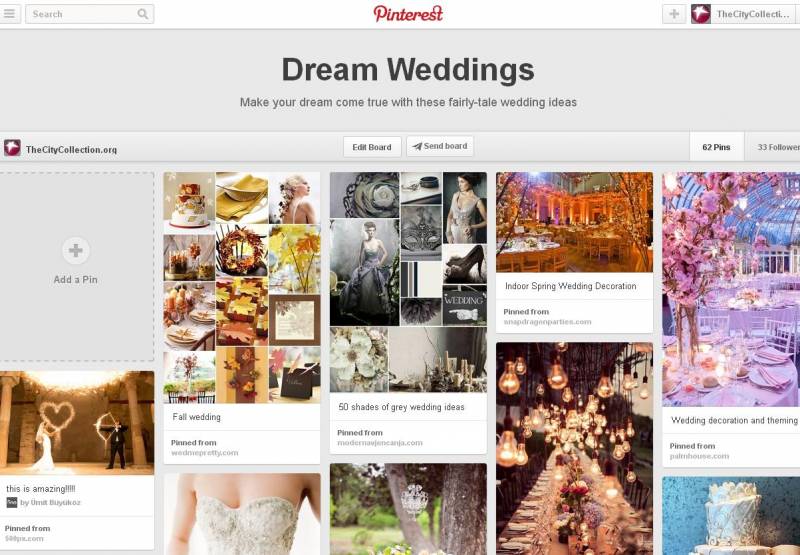 Over the last ten years, wedding websites have become a necessity in wedding planning. Couples use them to publish their love story, disseminate information about the wedding, and collect RSVPs. Luckily, there are tons of companies offering such sites to couples, but there is one that stands head and shoulders above the rest--AppyCouple. AppyCouple creates a wedding website and corresponding app for you and your guests to use that can manage your guest list, send invitations, collect RSVPs, and share your itinerary, accommodations, and event pictures. Not only does AppyCouple serve all of your functional needs from "I will" to "I do," it offers the most beautiful designs perfectly combining utility and style.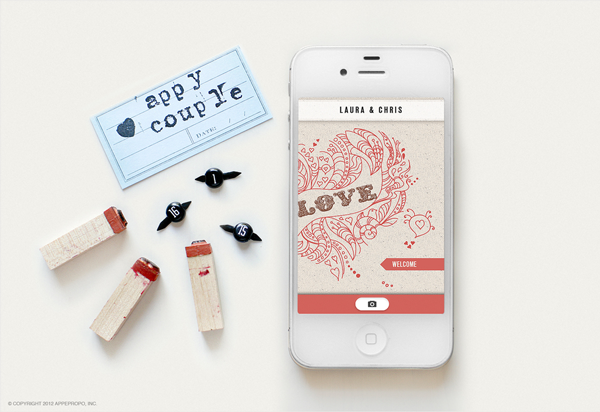 MyRegistry.com makes creating an online wedding registry as simple as pointing and clicking. Couples can add gifts to their personalized wedding registry from any store in the world. The process is simple--just add the site's "Add to MyRegistry" button to your bookmarks bar. Then, click the button to add a gift to your wedding registry. You can also add gifts on the go with your smart phone by scaning barcodes or snapping and uploading photos with the app. You can even add a cash fund for amazing experiences, such as travel or honeymoon activities. The possibilities are endless. And did i mention signing up for an account is completely free!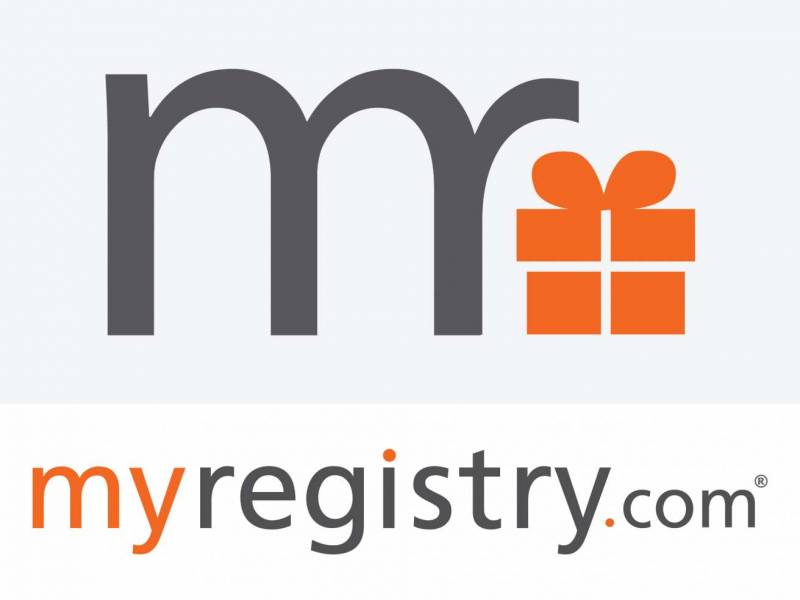 I saved the best for last. To me, the wedding budget is everything. While you're busy planning one of the best days of your life, never forget it comes at a cost--a hefty one at that! Wedding Happy keeps track of how much you are spending on each line item for your wedding--plus what percentage of your budget you have left to spend. Don't worry if you spend a bit more on a wedding item than you planned--cough, that Vera Wang dress, cough--you can always get back on track with Wedding Happy by adjusting another line item to accommodate the overage.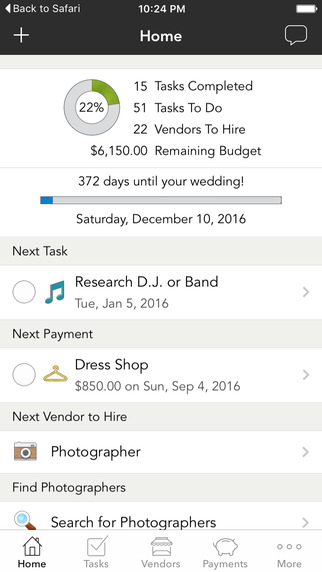 For additional resources for planning your wedding remotely, be sure to check out, How to Plan Your Wedding Remotely, where we discuss even more great tips and tricks to make your wedding planning go as smoothly as possible.