THIS POST MAY CONTAIN AFFILIATE LINKS FOR WHICH WE'LL RECEIVE A COMMISSION IF YOU CHOOSE TO SHOP THROUGH THE LINKS. PLEASE READ OUR DISCLOSURE FOR MORE INFO.
Whether your budget is $5,000 or $550,000, weddings are expensive ladies and gents! And because it's one of the most important days in your life, you're going to give your best to it. Whatever it is you plan to spend on your day, it is going to stretch you...because you want it to be as #extra as possible, within reason.
If you've followed my team on social media at all you probably already know that we are ladies who like to make every cent our clients' spend work its hardest for them. We understand the struggles you're going through and we've seen a few really common mistakes made over and over again as couples try to stretch their budget. Here are 7 of the most dangerous mistakes couples on a budget (which is all of us--am I right?) make.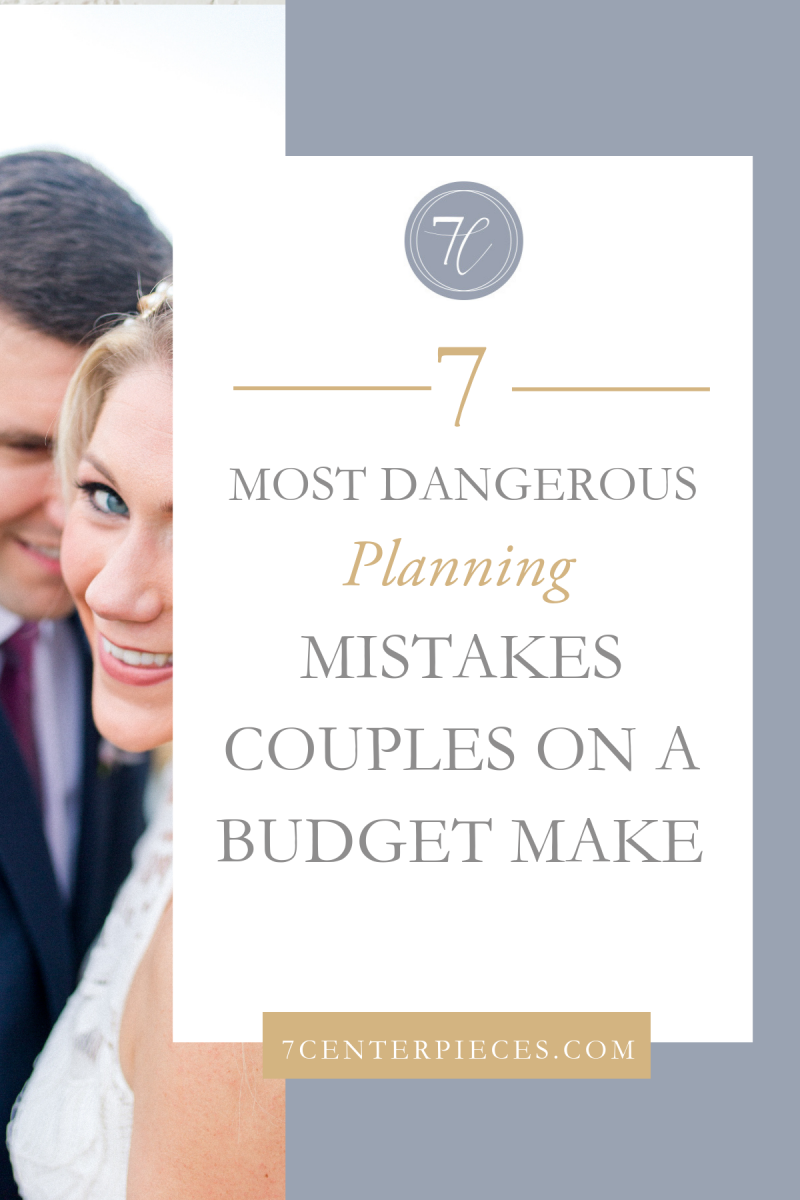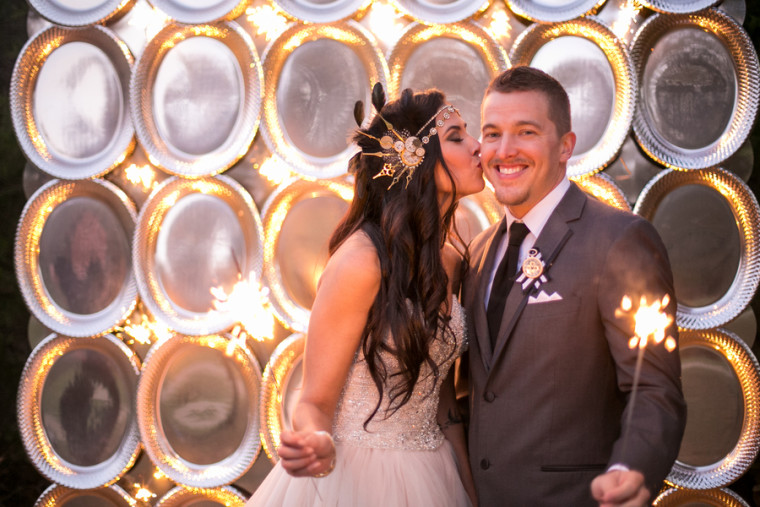 1. Not Having a Contract for Services
Not having a contract for services may seem like a minor thing. After all, it's Aunt Susan who offered to bake your wedding cake and she would NEVER let you down because she loves you. She's a cottage baker and has done a ton of birthday cakes and awesome dessert bars for friends and family. You don't need a contract with people you love and trust...do you? Yes, you absolutely do! A contract protects both of you and insures that should your former roomie have a fight with you and decide not to come to the wedding or should Aunt Susan get the flu SOMEONE ELSE will be performing their duty on your big day. I know it feels formal and a little weird asking people you're close to for a contract if they haven't offered one but it's important to be able to hold one another accountable. You should be able to hold them accountable for the service they have offered you and they should be able to hold you accountable for some form of payment (even if it's a case of beer or dinner out on a Friday night). Having everything spelled out in a document protects the person providing the service, you, and your wedding day. It's a Win/Win! Check out this free standard service agreement you can use for virtually any wedding service.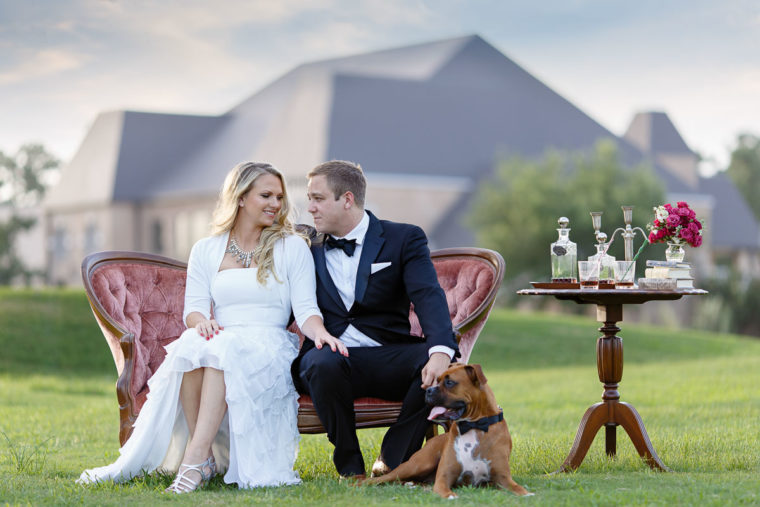 2. Not Doing the Math
Not doing the math on hours of service in a contract is another extremely common pitfall. Purchasing drop off style catering and not enough hours of staffing causes issues when there is no one to cut your cake and serve it and no one to bus the tables. Regardless of your friends and family being adult enough to make their way to the trash can with disposables, you also need to consider that as the night goes on and more people drink they're going to forget about that beer bottle that they set down somewhere when they headed to the dance floor or their half-eaten piece of cake. Someone will need to clean all of that up at the end of the night. It's not impossible to save money on staffing for an event--you just need to think critically about the things that need to be done and how long it will take a certain number of people to keep the chaos factor under control. And trust us...two hours of staffed buffet service isn't going to cut it.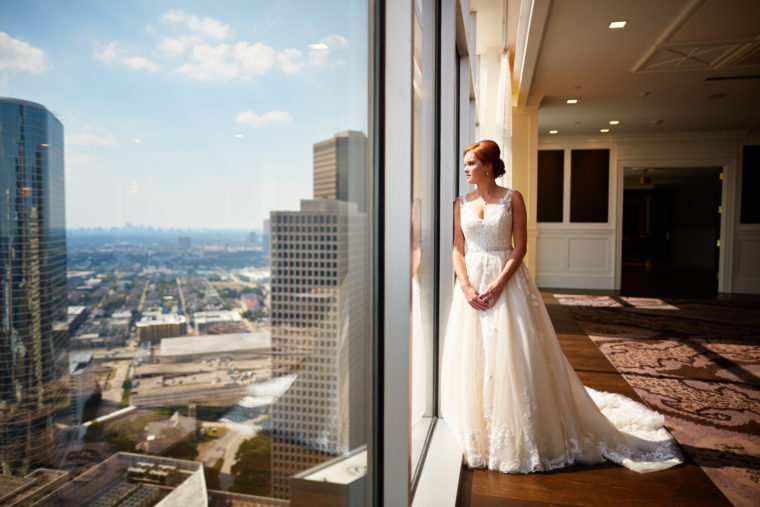 3. Not Making a Shot List for Photographers
Not making a short list for photographers is a simple mistake to make. You've got SO much else on your mind leading up to your wedding day, you really don't need another list to make...do you? Photography takes longer than any other element of a wedding, hands down. It's also the only thing (along with video) that you have once the day is over to remember it by. Providing a list of formal shots along with the names of the family members or friends you want in them helps your photographer move more quickly through the process of capturing your behind the scenes shots and family pictures. It also insures that nothing important gets left out. And, added bonus, it nudges your brain and reminds you to start telling people you want to have at the venue early or stick around after the ceremony where you need them to be and when they need to be there. As the wedding date gets closer everyone will be busy and preoccupied so it's better to tell them more than once and not wait until the week of the wedding to discuss it. Trust us--the pull of the bar and those tiny delicious appetizers you ordered will be strong after that ceremony and people will need several reminders leading up to the wedding to make sure they don't go MIA, even if your officiant announces that "Family Needs to Remain in the Ceremony Area." This simple, yet complete photography shot list will give you a great starting point.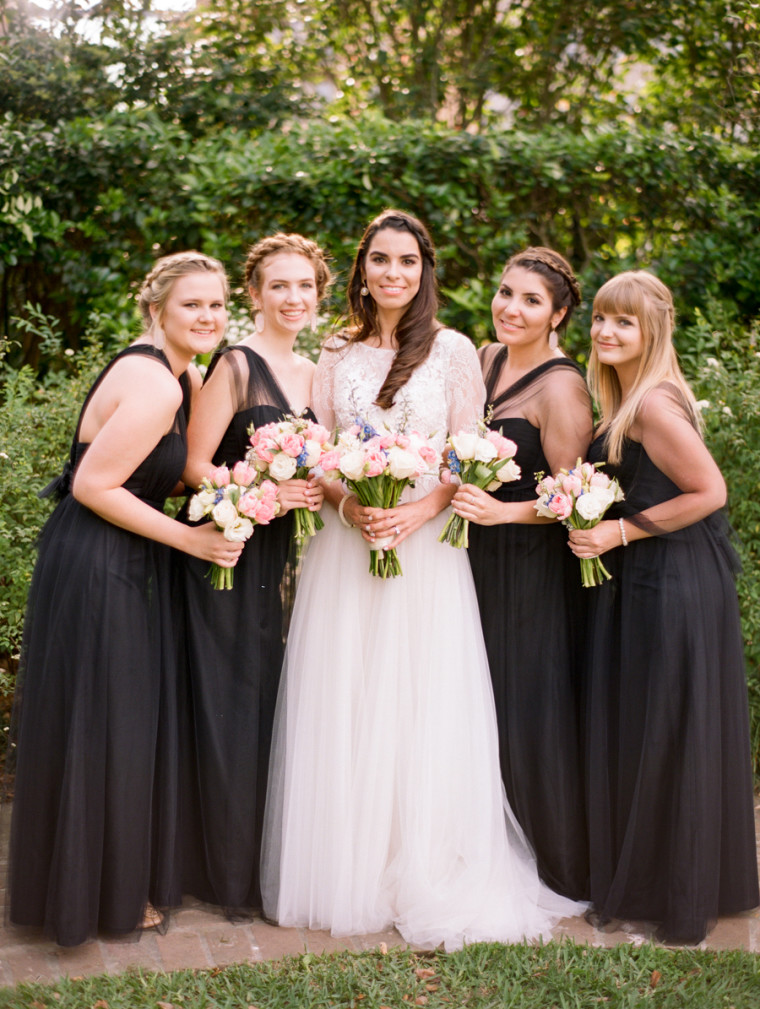 4. Not Re-Reading Contracts 2-3 Months Out
Hold on here! You are a savvy couple and you read your contracts when you signed them and talked over all the important details. Why on earth would you need to double check those just when everything starts to speed up and life feels like a run-away train headed right into the wedding day? Headcounts, deadlines, and fees--that's why!
I know you read that contract before you signed it. But you've slept since then! Going back to mark final payment deadlines on your calendars, linen selection and napkin fold deadlines, details on additional charges for changes in your headcount, and fees that may be due to security officers in cash, etc. are just a handful of the reasons you want to read back over everything a few months out before life gets really crazy. You will solve problems before they become problems on the wedding day and possibly even save yourself some money by doing this. So sit down with a glass of wine or your favorite beer one evening and double check your details. I promise you'll want to email and thank me for suggesting it once you do!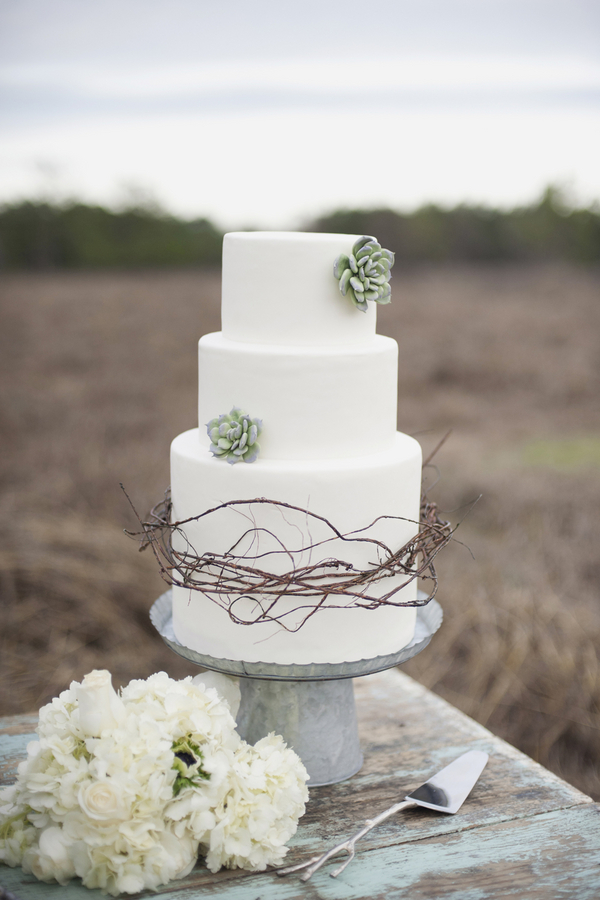 Christa Elyce Photography
5. Not Double Checking Logistics
Not double checking logistics seems like a big broad phrase but what it really boils down to is walking back through your venue and making sure that every element of your wedding will function exactly as you think it will. Double check that there are electrical outlets near where you plan to have your DJ and make sure you know about any rules your venue has on tape/adhesive used on their floors. You can lose your deposit if your DJ uses tape to secure his power source and isn't supposed to. Make sure that the way you're planning to have any and all of your decorations attached to structural elements of your venue are permitted by the venue. If you're using a florist and designer they can tell you how they're planning to attach things--double check that they are using methods/items that your venue allows so nothing can be damaged. Re-check the floor plan you've come up with to make sure you've accounted for enough space between the tables and enough room for a reasonable line at the bar. Tiny little details like these make a HUGE difference in your set up as well as your guests' experience on your big day. You didn't spend all this money on a wedding to have your set up be chaos, your guests inconvenienced because your floorplan isn't well thought out, and lose your deposit on picky details like adhesive. It's an extra trip to visit the space where you'll be saying 'I Do' but it will be worth it.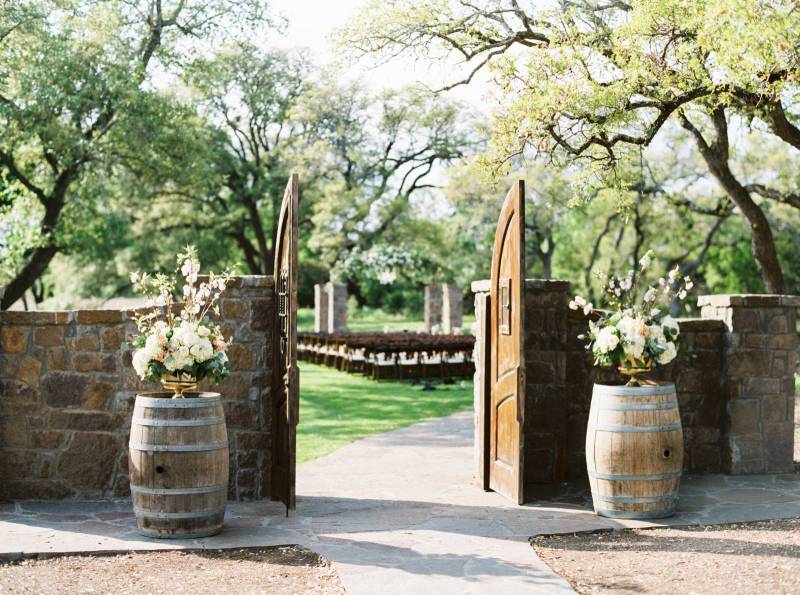 6. Not Having a Point of Contact on the Big Day
Not having a point of contact on the big day means that every time anyone has a question about anything they will come to the source of all knowledge when it comes to your wedding--they will barge into the bridal suite and pester you. If you've invested in a wedding coordinator congratulations! You're not going to have this problem. But if you couldn't quite stretch for a pro to have by your side on your big day it doesn't mean your day is doomed! Having one person dedicated and ready to answer questions, set out small decorative details, and direct the set up of your event can save your sanity. They won't be able to do everything a wedding planner would do, have a crash kit on stand-by to fix emergency issues (both personal and decorative), trouble shoot a major disaster without you or your guests knowing about it, BUT in a pinch this can at least allow you to get ready in peace and have a touch more peace of mind on your big day. This wedding day timeline is a great one for your point of contact to have so that s/he can direct everyone on their assigned places and priorities.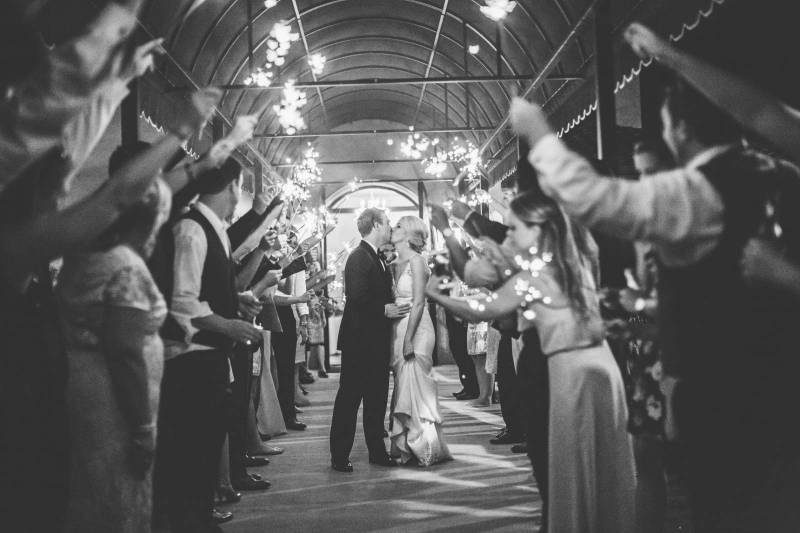 7. Not Delegating Breakdown Duties
Not delegating breakdown duties is the single biggest factor in items going lost, forgotten, or missing after a wedding. Don't wait until the wedding day to consider who will transport items home or do a final sweep of the Bridal Suite and Groom's Lounge. Your family, friends, and guests will have had a fantastic time at your reception and maybe even a little bit to drink. The end of the night is not the time for you or even your Mom to have to run around trying to figure out how everything you brought in is going to make it back to your place and who is going to transport it all. Choose several people you trust, don't just place the responsibility on a single person, and delegate tasks and transport of all your wedding treasures. Do this weeks before the wedding. And then remind them each time you talk to them for the next several weeks,
"I can't thank you enough for taking my gifts home for me (packing up the decorations, checking the suites for items left behind...). It's such a huge relief knowing that you'll take care of that for me and I don't need to worry about it."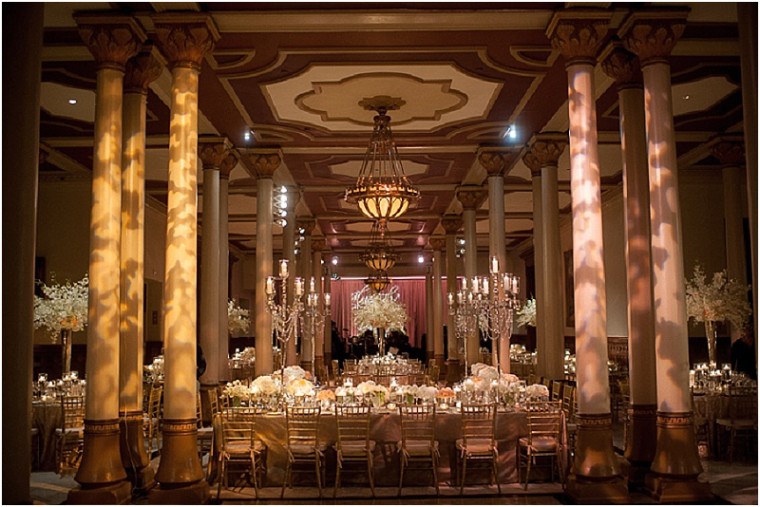 All any bride wants is a wedding day that is flawless and successful from beginning to end. Whether you invest in a wedding coordinator to make sure you've eliminated these seven common mistakes couples on a budget make or set aside a little time in the next few weeks and begin to eliminate these mistakes from your planning, your wedding day will be better for it. And if you see me in Starbucks and want to high five me once you're done, I'll celebrate with you and do a little happy dance! Because together we'll have made your day amazing.