At an event as big as a wedding, it's not easy catering to everyone's tastes. You and your significant other might love sushi, while your grandma is more of a meat and potatoes girl. Deciding on the food you'll serve at your wedding is only one part of the equation. Then you must decide on a buffet, sit-down dinner, appetizer schedule and more. Here are five easy tips to keep in mind when you plan your wedding menu to make sure you don't forget a single thing.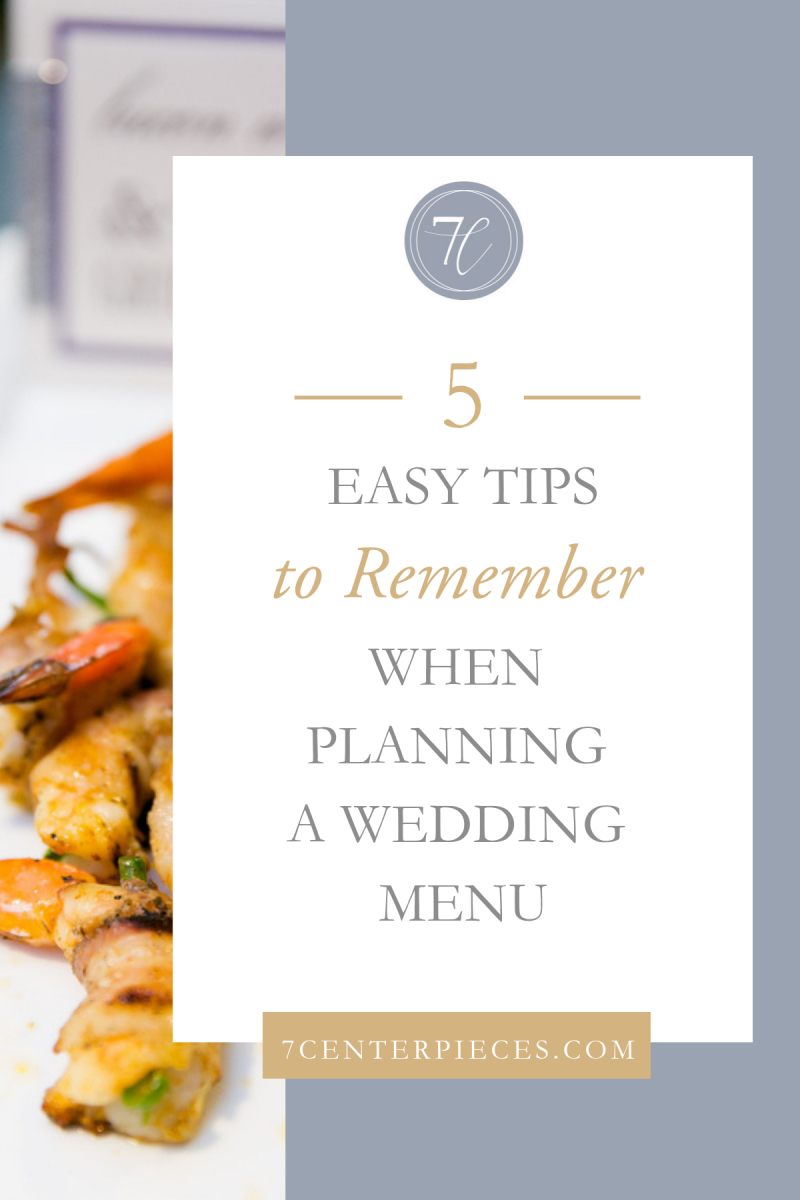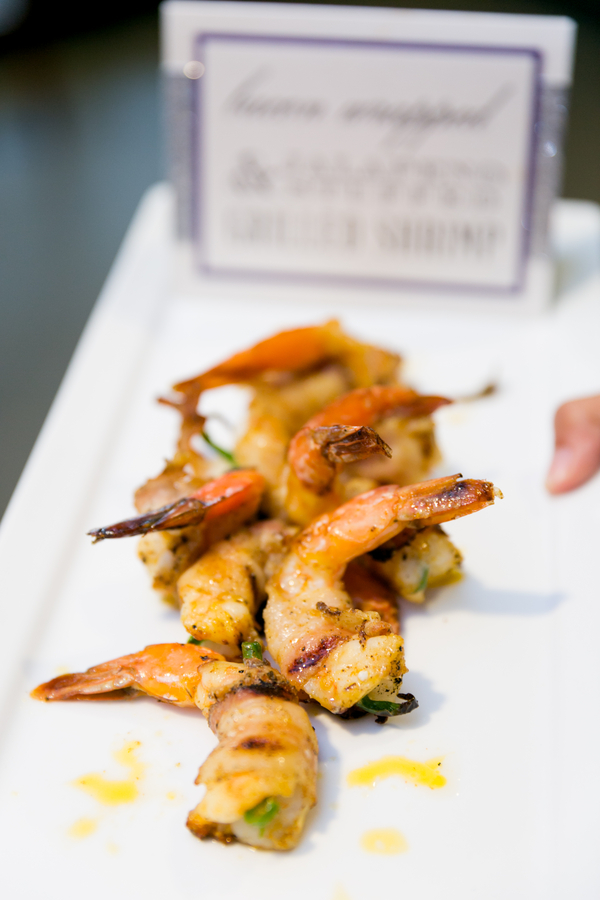 1. Make It Personal
Everything from the dress to the decorations speaks to your style, so why shouldn't the food? Incorporate some of your favorite foods on the menu and explain why. If you and your future spouse love to make mac and cheese on the weekends, incorporate it into the dinner menu with a little card that explains why.
You can also make your meal a roadmap of your relationship. For example, if you fell in love over gelato in Italy, then have that as a part of the dessert. Even a craft beer you drink together on special occasions can appear on your drink menu.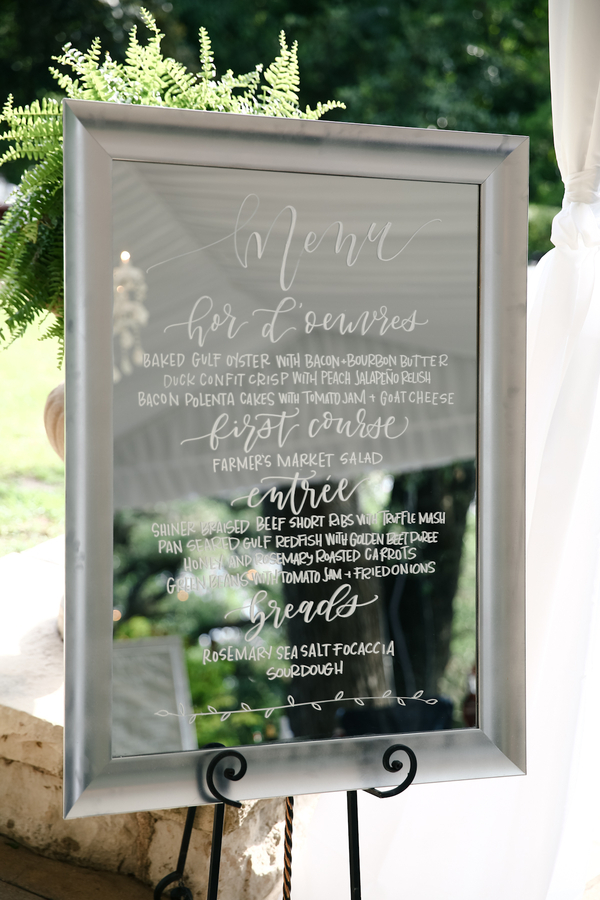 2. Watch out for Dietary Restrictions
Not every guest will be able to eat everything on the menu. Try to avoid overly spicy foods that could upset stomachs and look at creating a kid-friendly menu if you'll have entire families attending. Vegetarians and vegans will also need specific options either in the buffet line or as part of the sit-down meal.
Talk to your caterer ahead of time about what meals you can make for individuals with allergies and other dietary requests. If you're holding a sit-down dinner, ask about any dietary conditions on the wedding invitations and make sure everyone gets their correct meal.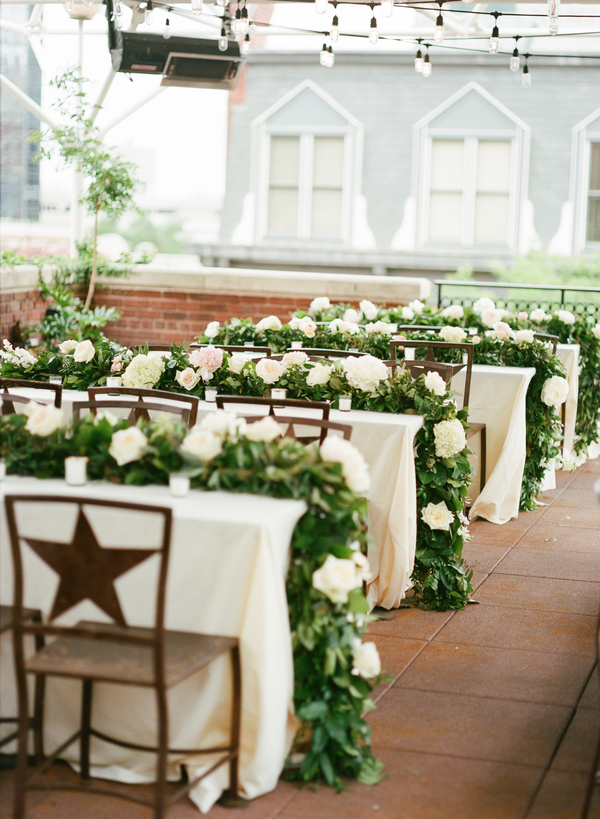 3. Keep It Local
The season in which you get married will help you determine what to serve at your wedding. For example, a summer salad with different fruits and vegetables will taste better in the summer than it would in January. Even the location of your wedding can play a part in what you eat. A wedding close to the beach may feature fresh seafood as opposed to a wedding in the Midwest, which might serve BBQ.
Another creative touch is to work with local farms to provide the ingredients for your wedding. Even picky eaters will appreciate your vegetables more if they know you're supporting local farmers with a commitment to sustainable agriculture.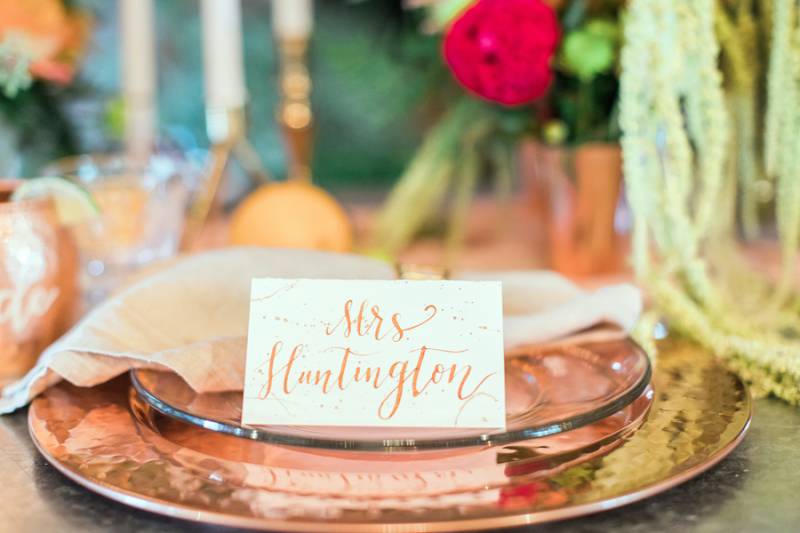 4. Go with the Reception Flow
The timing for dinner also plays a role in how your reception will operate. Do you want guests to snack on appetizers all night to keep the dance floor moving? Or, do you have a family full of talkers who would prefer a sit-down meal? This is something you need to work out with your wedding planner and caterer ahead of time.
Some industry experts recommend a "grazing" reception filled with different appetizers. This prevents the reception from losing momentum, and you can even save money by cutting out that carving station and other expensive food items.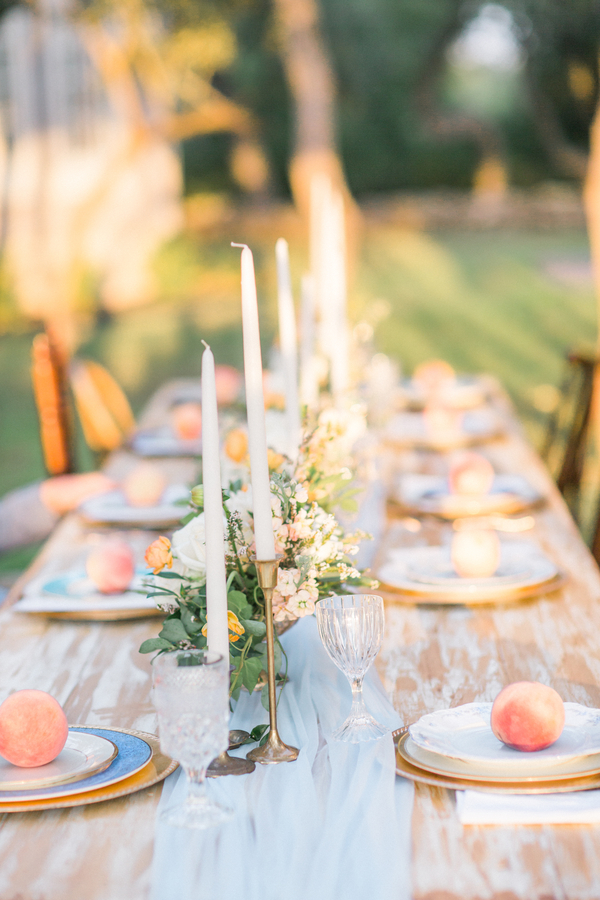 5. Upgrade the Typical Dishes
There's nothing wrong with the standard chicken, beef and vegetarian options. In fact, those three options usually satisfy everyone's palate. Start by creating dishes around beef, chicken, fish or vegetarian selections, then add sides, sauces and other aspects that can work for different dietary restrictions.
The key is to find a mix of salty, sweet and spicy dishes. Once you have the basics covered, you can add in different appetizers or other meal options. For example, if you and your fiancé love sushi, then find a caterer with experience as a sushi chef who can add a new layer to your wedding menu.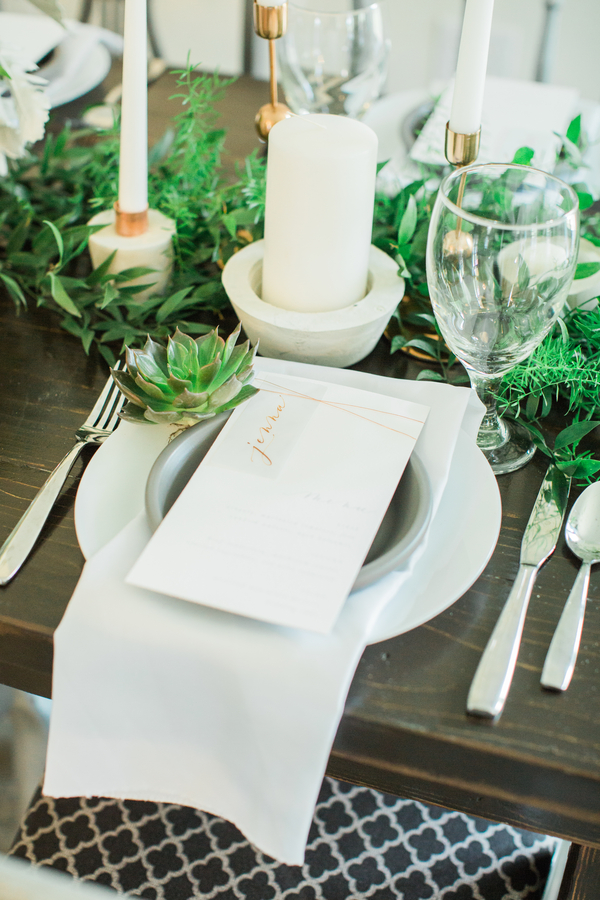 Plan, Plan, Plan
The best wedding menus aren't something you think of the night before. Once you have your date and venue, it's recommended that you book the caterer a year in advance. Talk about the things you want on your menu and allow your caterer to throw in some of their own creativity. With the right planning, you'll have a wedding meal people will talk about for years to come.