THIS POST MAY CONTAIN AFFILIATE LINKS FOR WHICH WE'LL RECEIVE A COMMISSION IF YOU CHOOSE TO SHOP THROUGH THE LINKS. PLEASE READ OUR DISCLOSURE FOR MORE INFO.
Cakes by Gina is a mainstay in the Houston wedding cake scene! Gina opened up her bakery shop over a decade ago and has never looked back. I was thrilled when she agreed to sit down with us for our 7 Questions series. Dive into the interview below with Gina and try to not to drool over her gorgeous cake creations!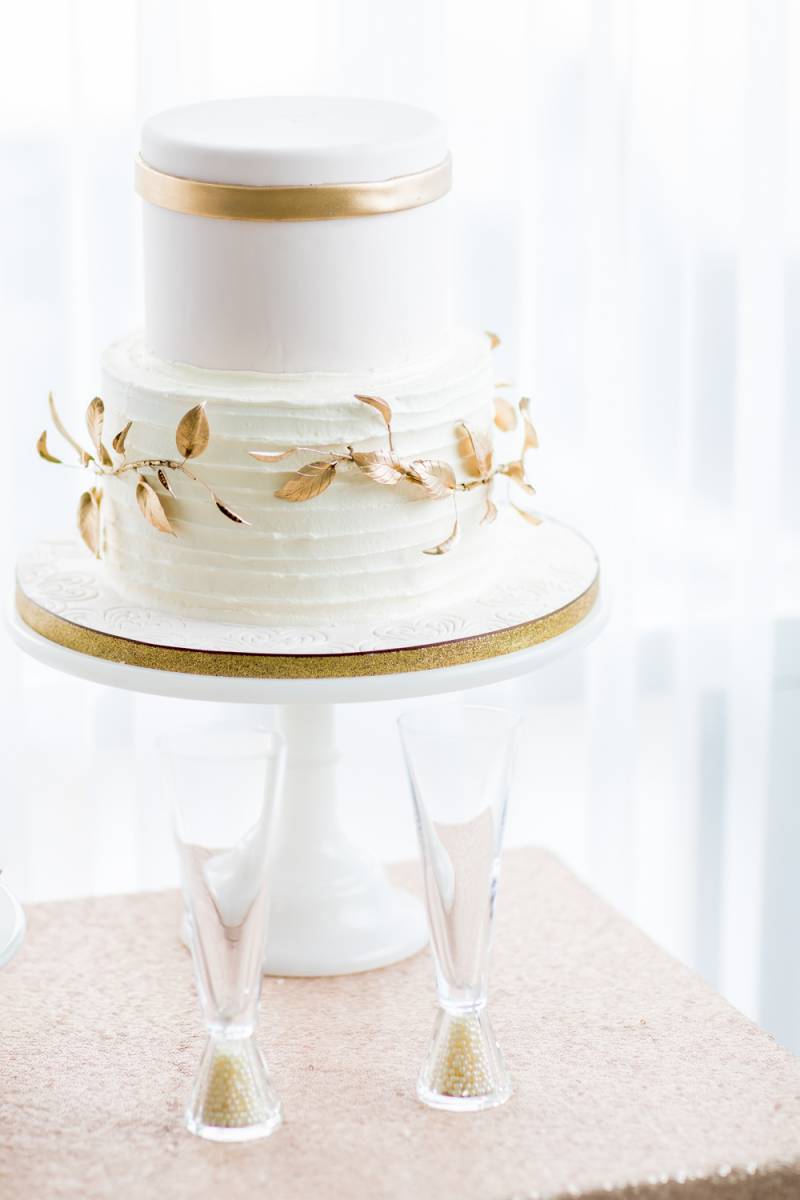 1. How did you get involved in the baking industry?
We started Cakes by Gina out of a passionate weekend hobby from our house. We would make birthday cakes out of our home and as the Cakes by Gina name got more recognizable, we moved to weddings. We decided to do a bridal show, which was very successful and we started doing consultations out of our living room! We decided it was time to open a small shop which happens to be the location we are in still to this day. We have, of course, added to our space as time and production has allowed.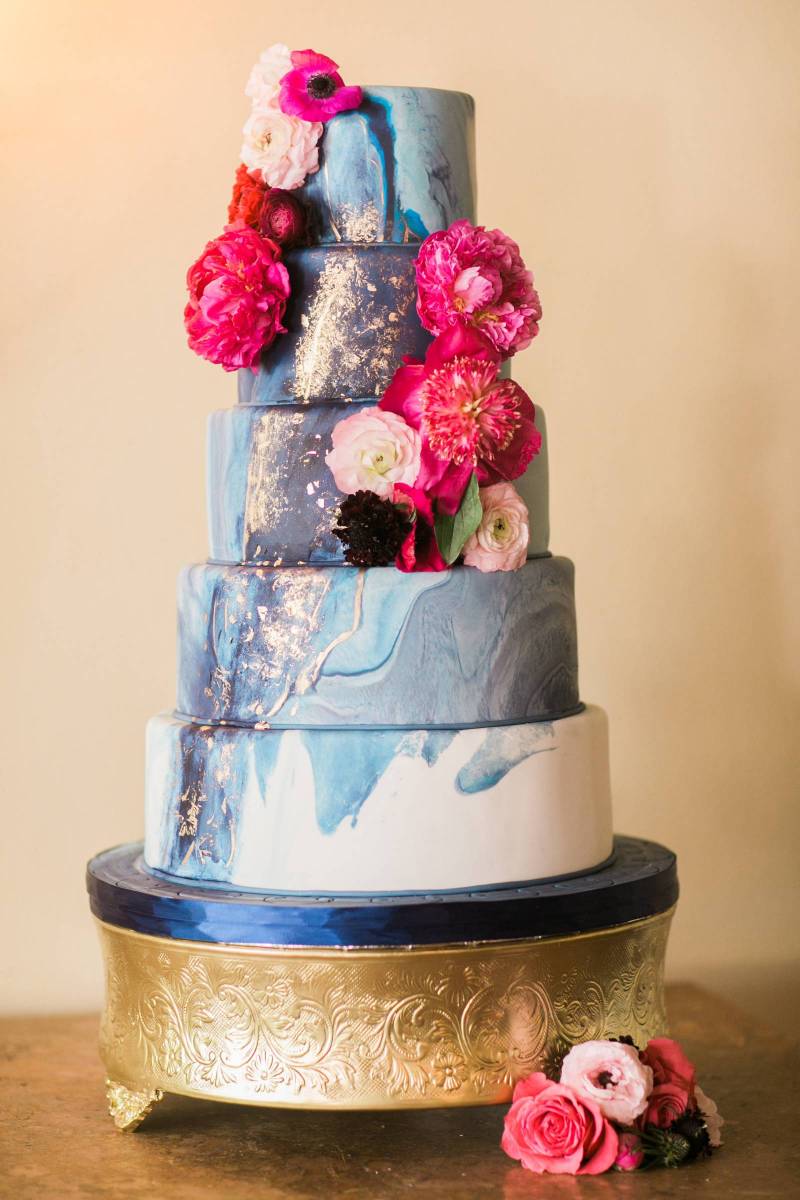 2. What is the best thing about creating wedding cakes?
We get to design and construct a personalized cake for someone that is a work of art! Each cake is unique and one of a kind. It brings joy to people's lives. That is an amazing, beautiful thing!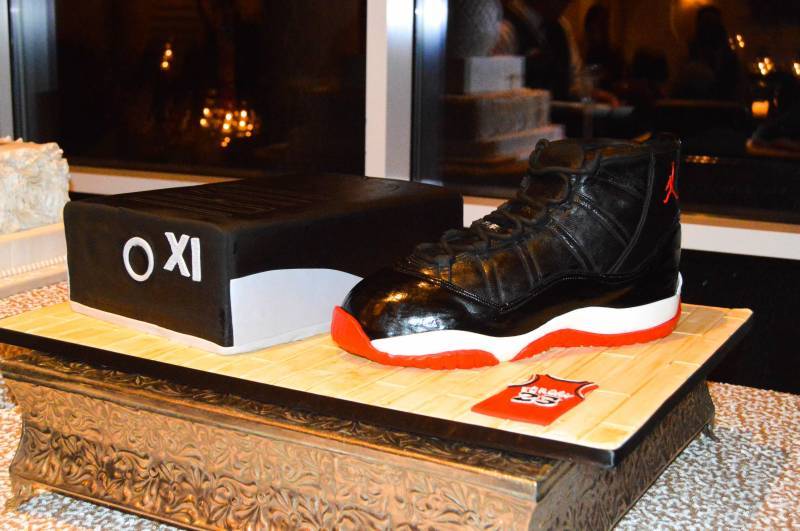 3. What has been your most difficult/complicated wedding cake to create to date? What about it made it so difficult?
Anything you do for the first time is always the hardest because you have to figure it out as you go. At the beginning, for us, a cake beyond 3 or 4 tiers was a really big deal. Now, we are constructing cakes that require us to get on ladders to complete! The newest trend of hanging cakes gives us a new set of challenges because of all the variables and logistics that go into its creation.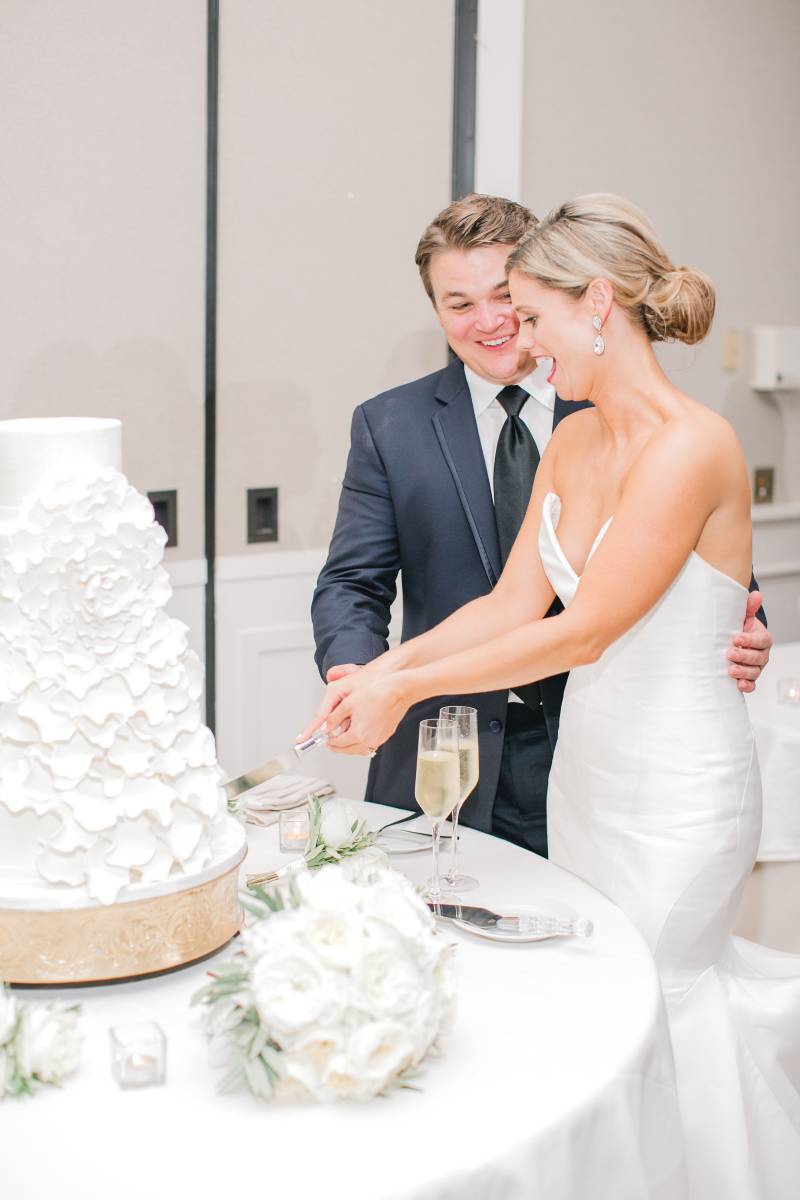 4. Do most brides/couples come to you knowing exactly what they want for their wedding cake or do you often provide ideas to them?
Now, with Pinterest and social media, our brides come in having a good idea knowing what they want. Our job is to make it unique to them and to pull it together maybe from several different ideas to make it special and personalized.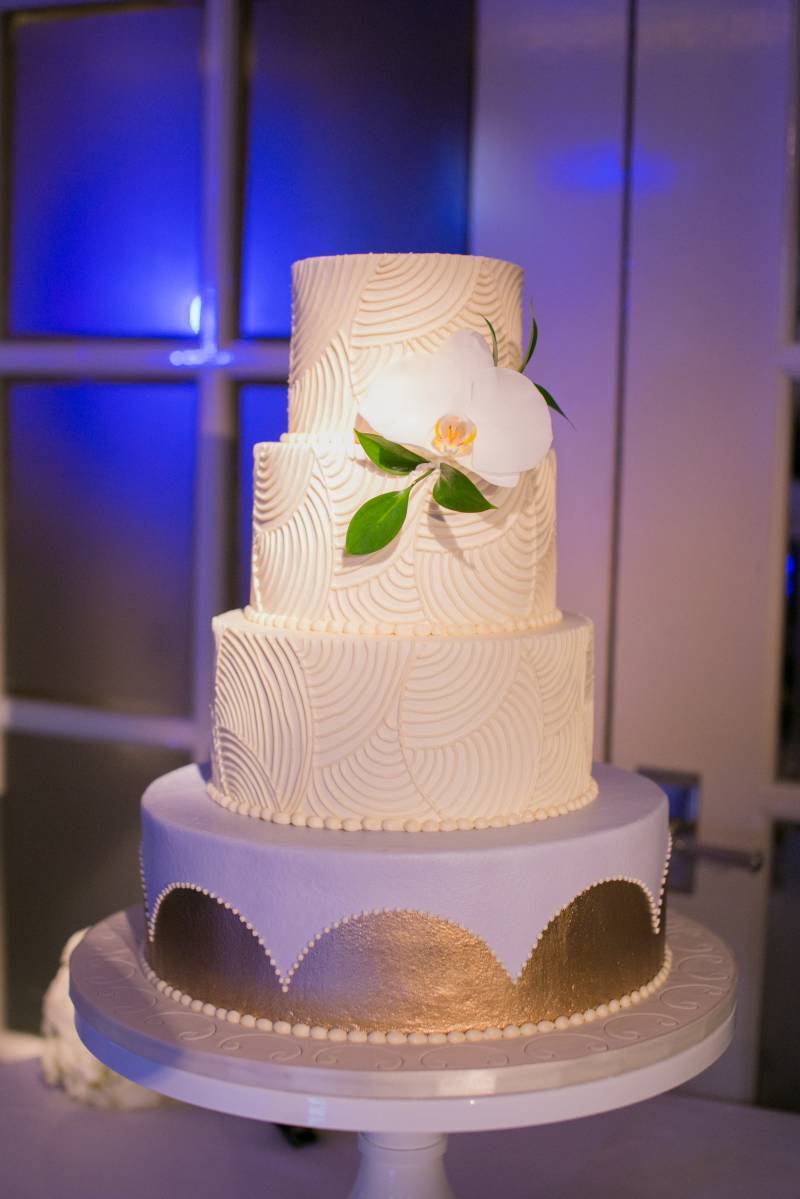 5. How do you help brides/couples who are on a tighter budget create an impressive wedding cake?
We are able to create fake layers and provide serving cakes in order to help clients keep costs down but still have a beautiful cake.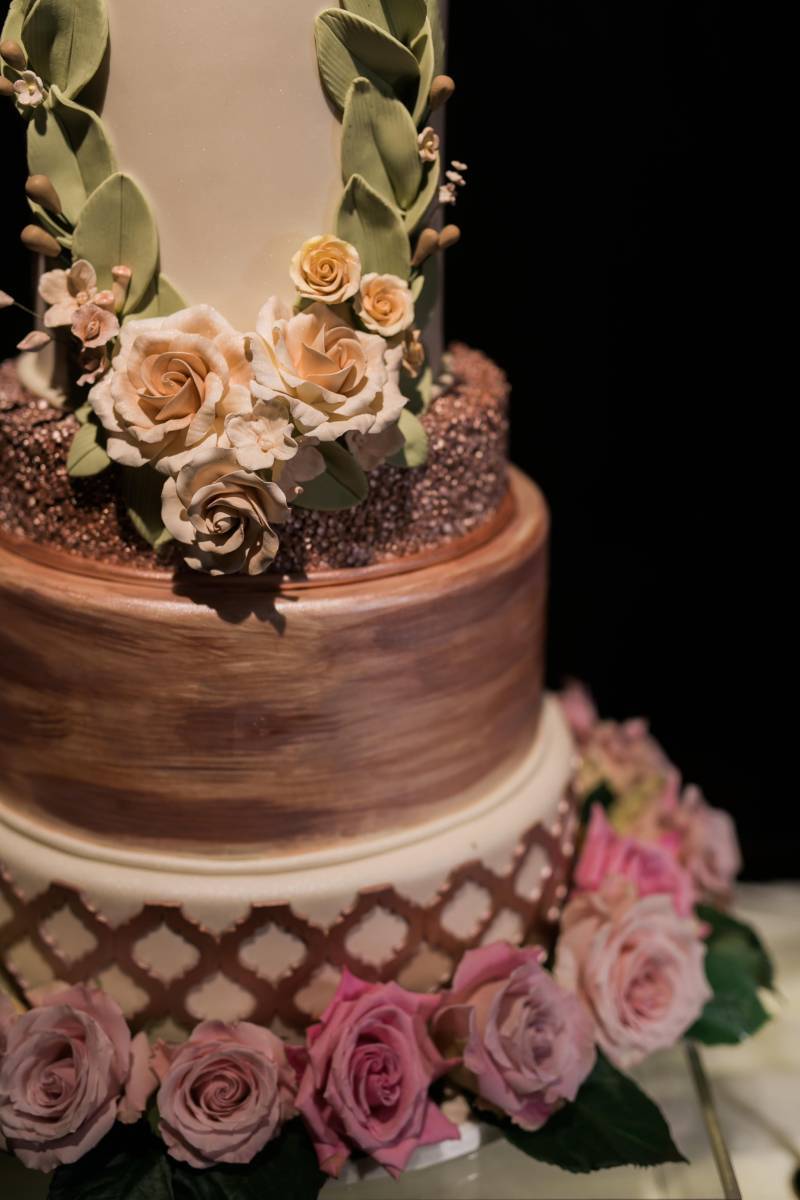 6. What is the one piece of information you wish brides/couples knew before ordering their wedding cake?
Not all cake bakers are created equally. We cannot be compared to a Kroger or your aunt doing work out of her home. We make all of our cakes fresh. We do not freeze our cakes. We use real butter, eggs, milk. Our french buttercream is made in-house daily. Then the construction and artistry, labor - all of this goes into the cost of your cake. Like anything, you get what you pay for. It is hard for us to meet with a client who shows us an extravagant design - a cake they see on Pinterest that would serve 375 people and cost $1800 for their 125 person wedding with a $425 cake budget. We want to meet and exceed your expectations but you have to be reasonable and realistic in what you are asking for.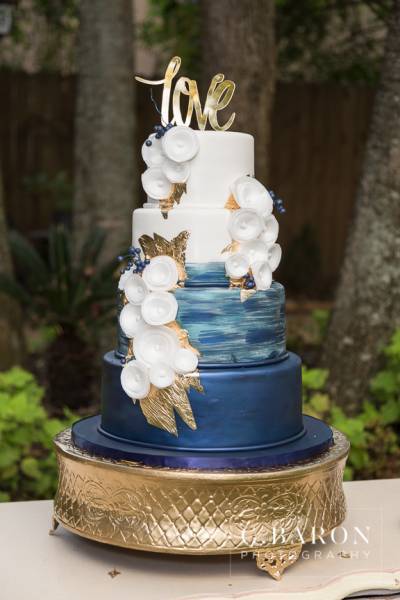 7. What do you think are recent trends in wedding cake design?
Big trends are black cakes, hand-painted designs and art deco. Sugar flowers are making a huge comeback. The mainstays are naked cakes and spatula cakes.