THIS POST MAY CONTAIN AFFILIATE LINKS FOR WHICH WE'LL RECEIVE A COMMISSION IF YOU CHOOSE TO SHOP THROUGH THE LINKS. PLEASE READ OUR DISCLOSURE FOR MORE INFO.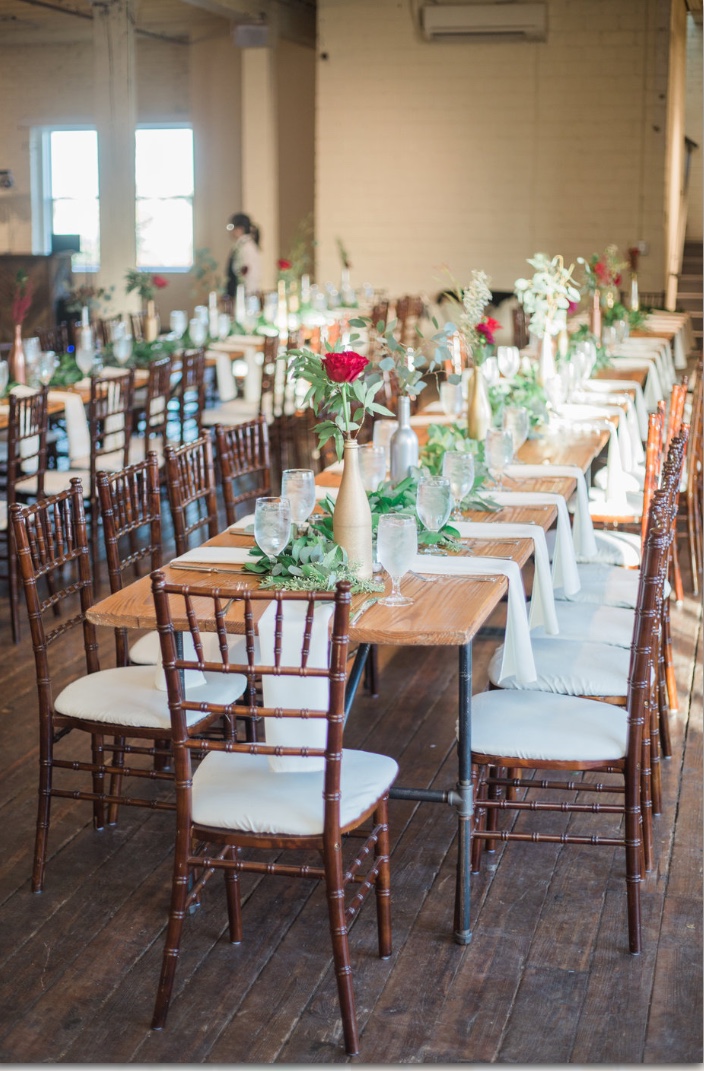 1. How long have you been in the wedding event industry and how did you get your start?
I always wanted to try my hand at planning events, so the summer before my freshman year of college, I spent a few weeks interning in the fundraising and events department of a nonprofit and totally fell in love. Through college, I planned all the events for my sorority, and then immediately after I graduated, I moved down to the Austin area to start my career. I interned with a venue and their in-house floral shop and then accepted an assistant position with a luxury planner.
When I was offered a lead planner position with a company that would bring me back home to DFW, I immediately jumped at the chance, and then it wasn't long before I was able to branch off on my own!
I'm so proud of my resume because I've been able to work with so many different kinds of clients and in so many different parts of the industry, from nonprofits to social events to weddings and from the most budget-conscious to the most luxurious. It's amazing to have such varied experience to draw from when working with new clients.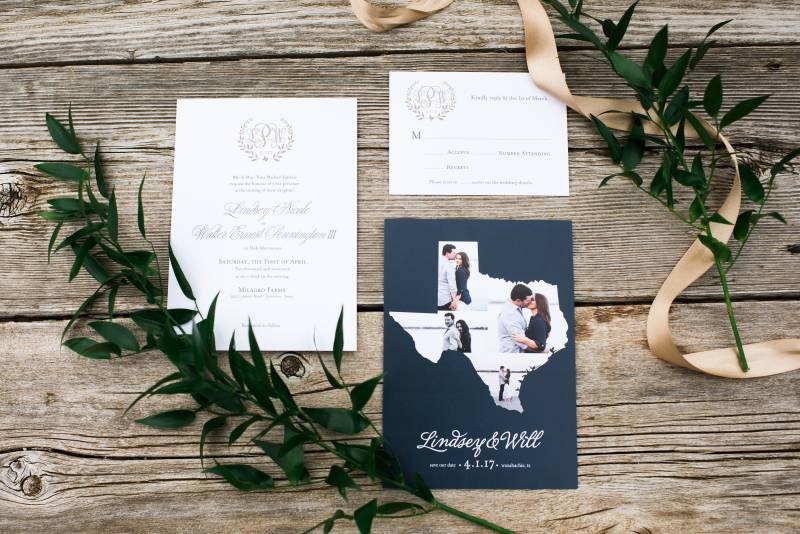 2. How do you determine a bride/couple's sense of style? What questions do you ask to obtain an understanding about the look and feel they would like for their big day?
I have an in-depth questionnaire that I go over with my clients at our initial meeting so that we can figure out exactly what kind of look and feel they're going for, what their inspiration is, etc. And then we go from there and refine their vision throughout the planning process until we put together a design that fits them perfectly.
Other than that, though, I think the best way to figure out a couple's sense of style is just to listen to them. There's so much more to their style than the what - the most important thing is the why. I had a client who wanted pink roses everywhere, and it would've been one thing to say, "Okay, pink roses, check," but when we discussed it, I found out that her late grandmother had given her pink roses for every special occasion. For her, it wasn't just about the flowers; it was about the sentimentality, the connection to her family, and the feeling of happiness and celebration that they represented to her.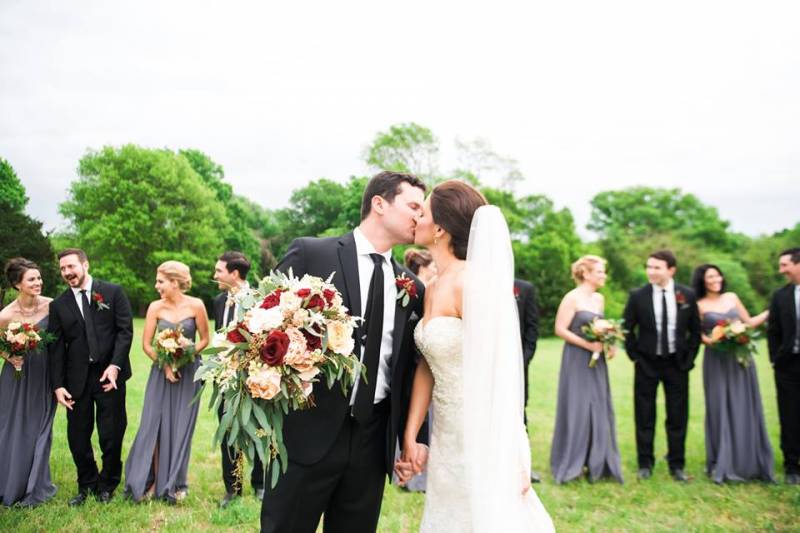 3. What is the biggest misconception brides/couples have about event planners?
That they don't need us! I've had so many friends who have gotten married and said after, "My one regret was not hiring a planner." I can't possibly overstate how important it is to be able to relax and enjoy your big day, and if you and your wedding party are running around trying to set up décor and check in vendors on the morning of your wedding, you're not going to be able to do that.
I just got engaged at Christmas and I fully intend to hire a planner to help me out. I won't be able to enjoy my big day without knowing that my family and friends won't have to lift a finger.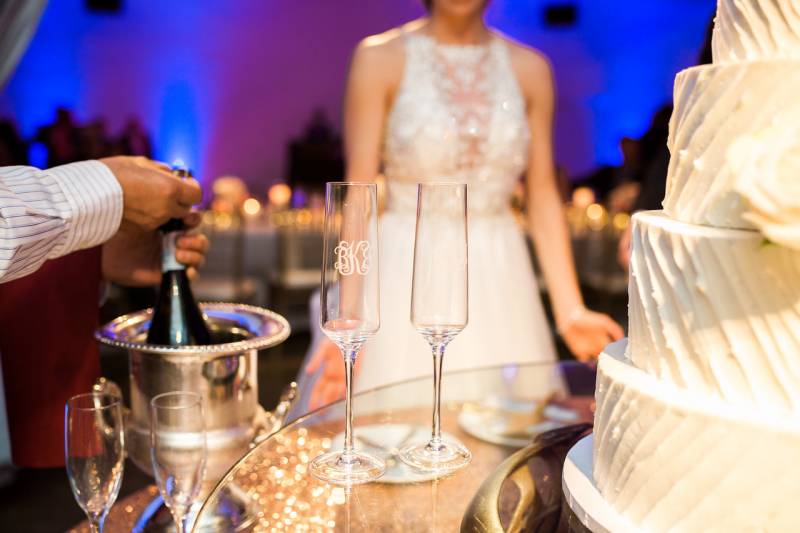 4. What is your favorite part of any wedding?
The details. Every tiny detail that's incorporated into a wedding is a conscious choice, from the bride's shoes to the groom's tie to the design of their menu cards and everything in between.
Guests always focus on the food and the music and the lighting, but it's the tiny details - the things that the couple includes that they know may go unnoticed - that really tell the couple's story.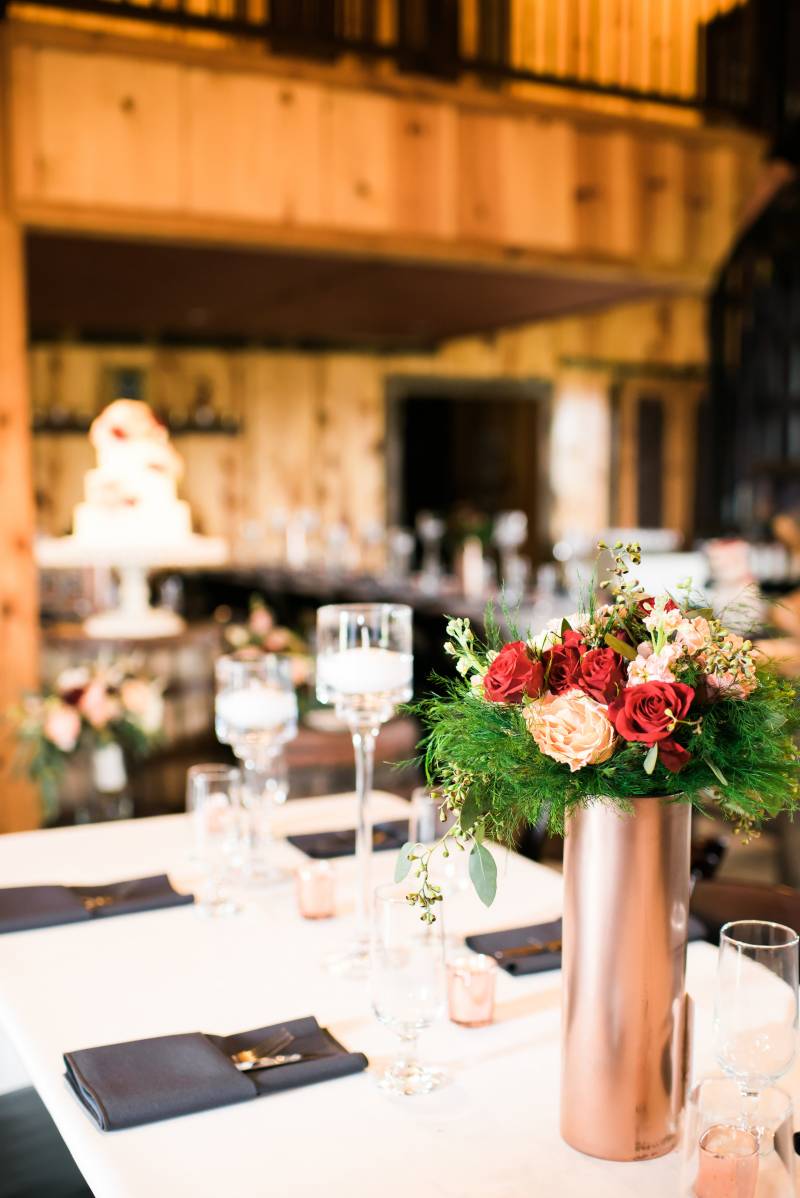 5. What has been your most challenging assignment to date? What made it so challenging and how did you execute it?
My biggest challenge so far was a wedding this past August that has honestly become one of my best work experiences. The bride and groom were the absolute sweetest - she was a law student getting ready to take the Bar and he was a med student studying for his board exams when we first met - and after years of dating long-distance and working so hard on balancing their relationship with their career aspirations, they were finally getting married!
So fast-forward to August in north Texas. You'd think it would be boiling hot but otherwise fine, but no - it FLOODED. The reception venue started to flood, the power went out, and we had to do the ceremony in the dark with only a Bluetooth speaker to provide the music. I was absolutely devastated for the bride and groom because they'd waited so long for this moment and it couldn't have been more different from how they imagined it...but they were happy. They were married, and that was the most important thing, and when the power came back on (literally about three minutes after the ceremony), the party started, and it kept going all night long, even with the flooding! It was a nightmare of a start to the day but with some positivity and flexibility, everything turned out perfect.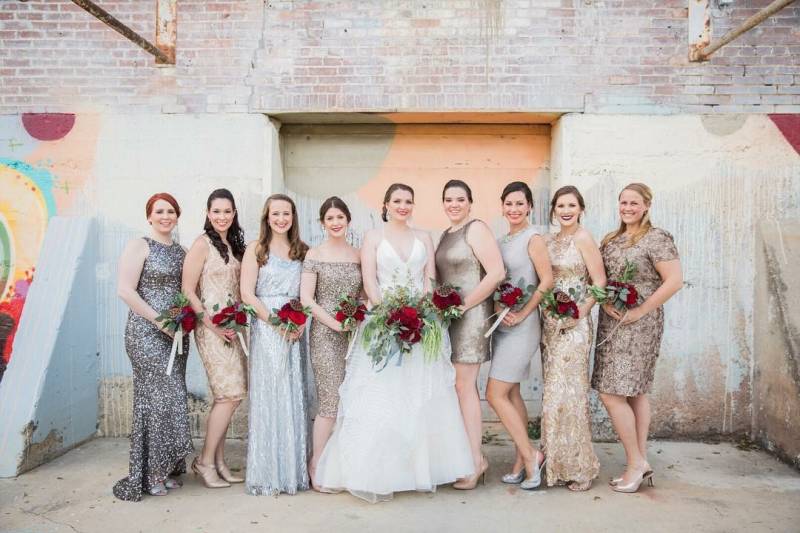 6. Do you work with brides on a budget? What is your best advice for those budget brides wanting a stellar look for less?
I work with brides on every budget! My best advice for budget brides ties back into the design question: figure out why you want what you want. Is it just because it was pinned a ton on Pinterest, or is it because it means something special to you? Weddings these days seem to be so much about keeping up with the Joneses, but it's your day and you don't need to feel like you have to impress anyone. If you can't afford the $10k designer gown you love or the ten-tier cake you want, figure out what exactly you love about them and look into more affordable options that incorporate those same details.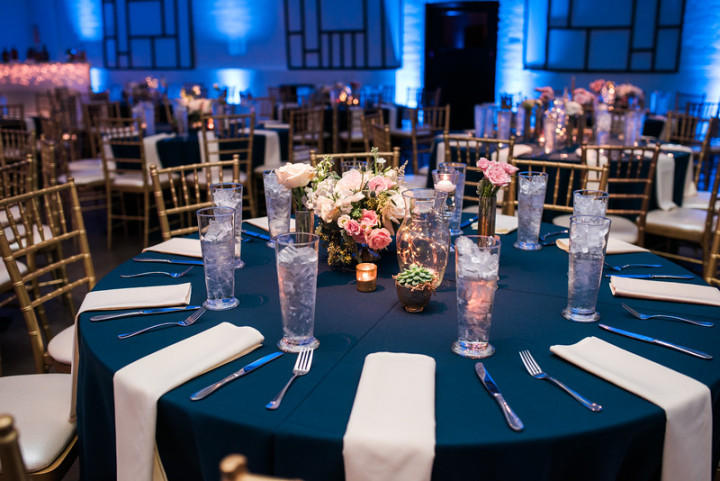 7. Do you have any design or event ideas that you have brewing in your mind that you would love for a bride to let you try out (e.g., a special ceremony ritual, a design concept, etc.)?
For 2018, I want to see bright, vibrant colors. Blush and gold are beautiful but I'm excited to see couples make some dramatic choices with their wedding palettes. Weddings are supposed to be fun, so let loose - don't limit yourself to what you see on social media!