This rustic, Hill Country wedding will have you feeling all the feels! From the gorgeous bride's stunning lace wedding dress to the outdoor wedding ceremony overlooking the picturesque King River Ranch, no detail will leave you empty. The navy, pink, yellow, and white color palette are perfect for a springtime wedding. And the miniature donkeys are the perfect element to add a bit of unique flair. Eden of Eden Williams Photography did a wonderful job capturing every detail and all the love surrounding this couple. Hop on over to the gallery to enjoy even more stunning images.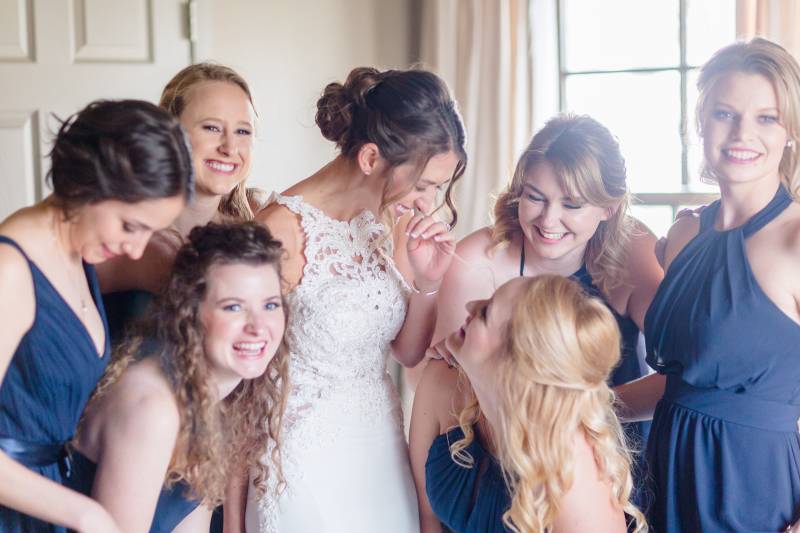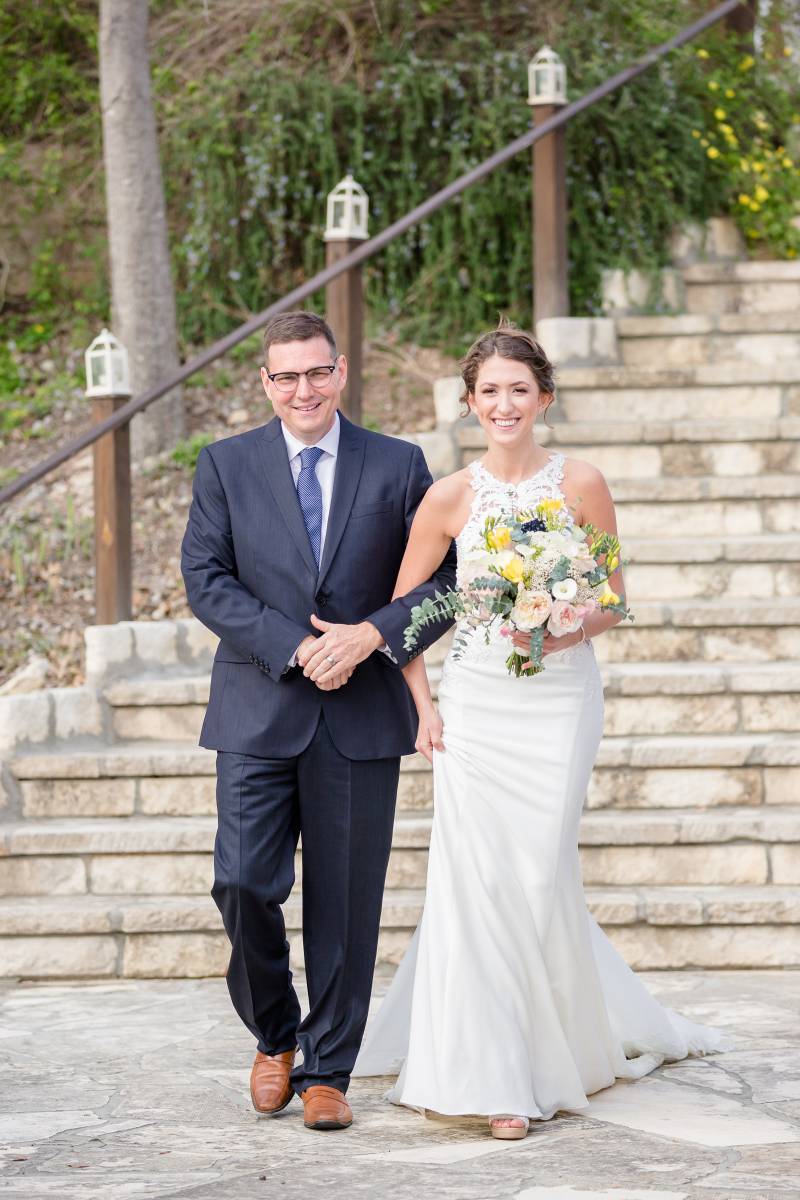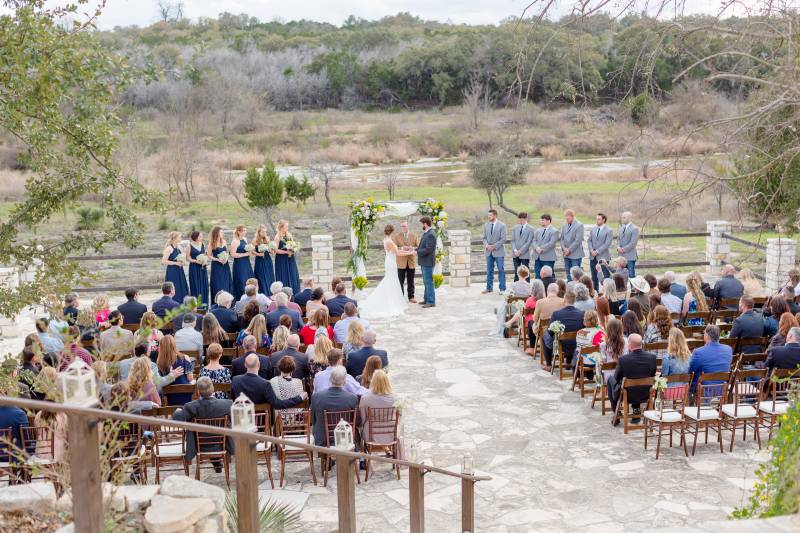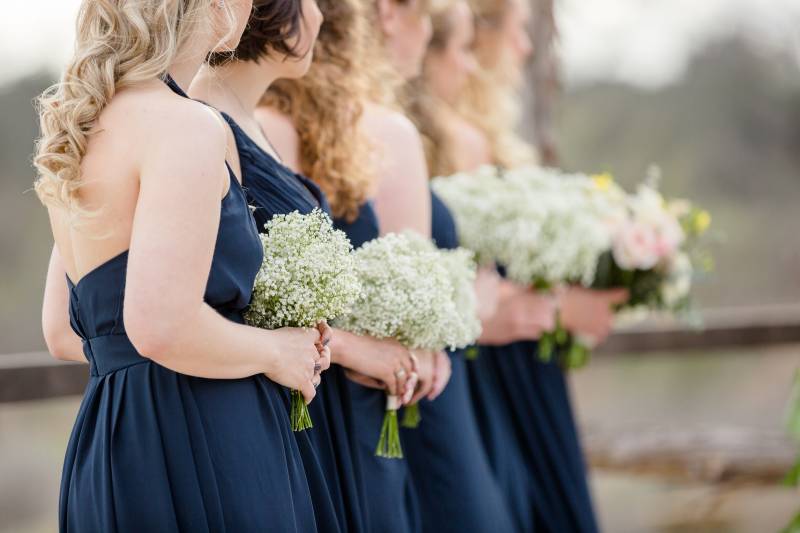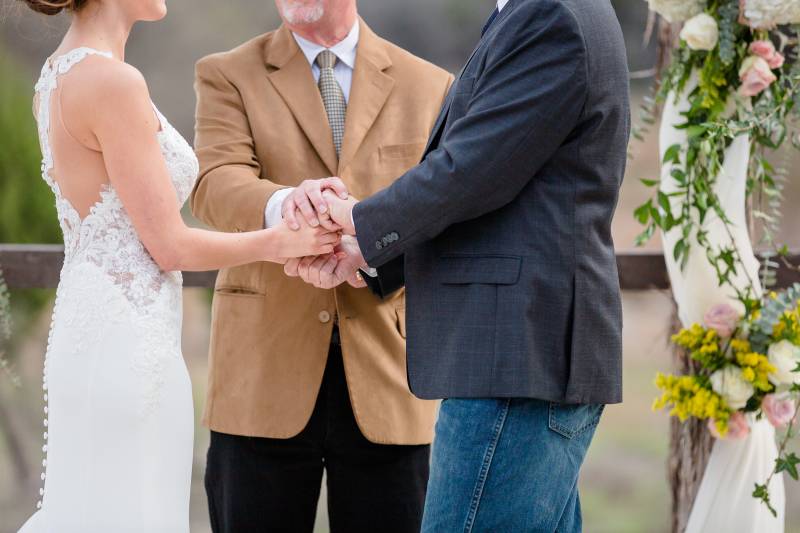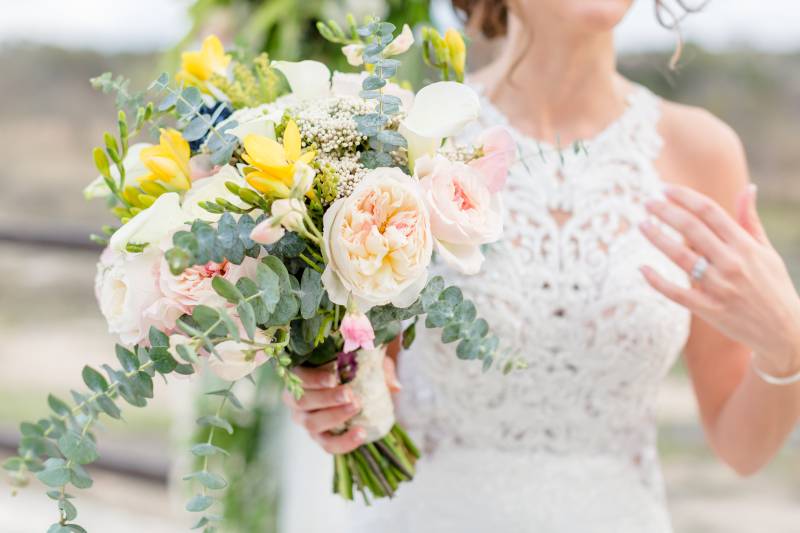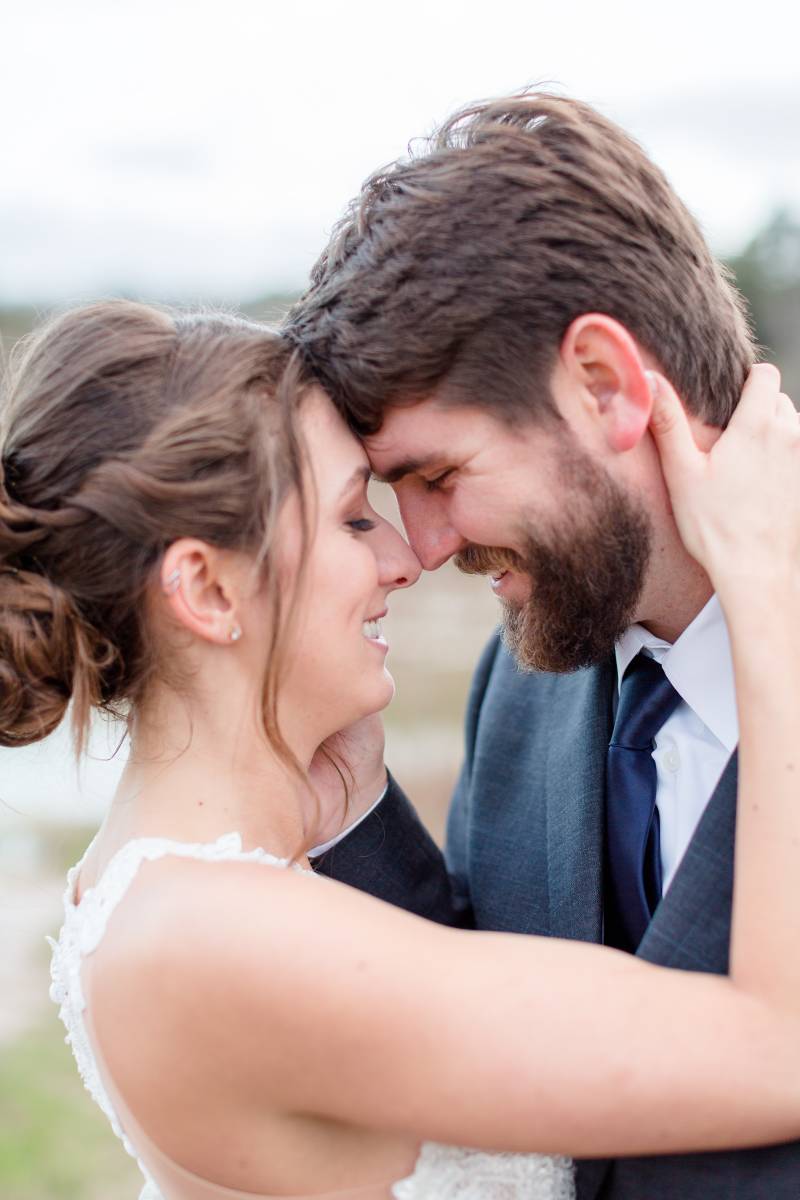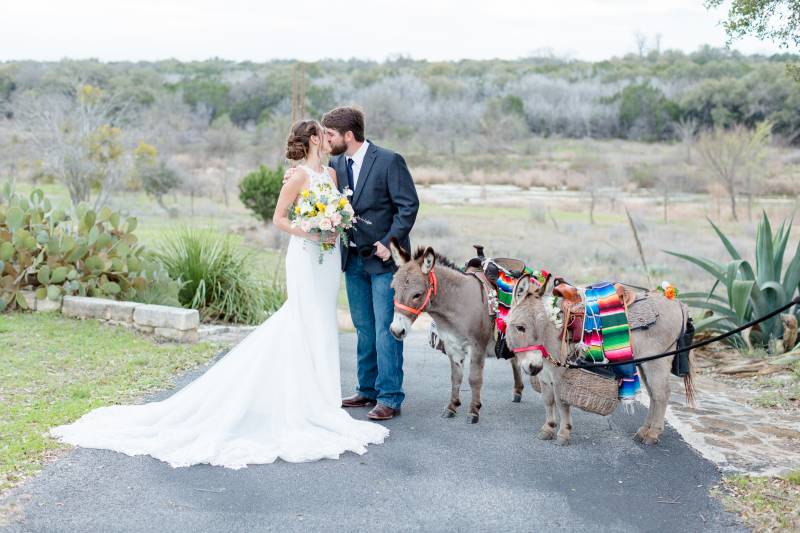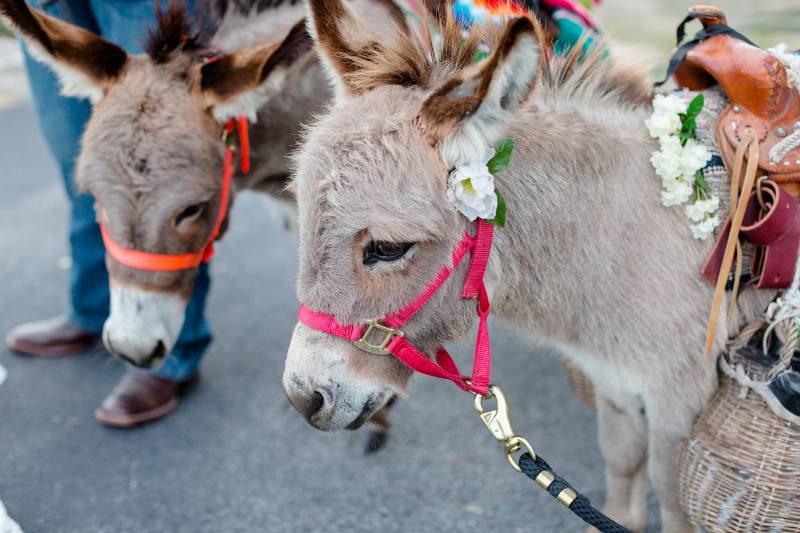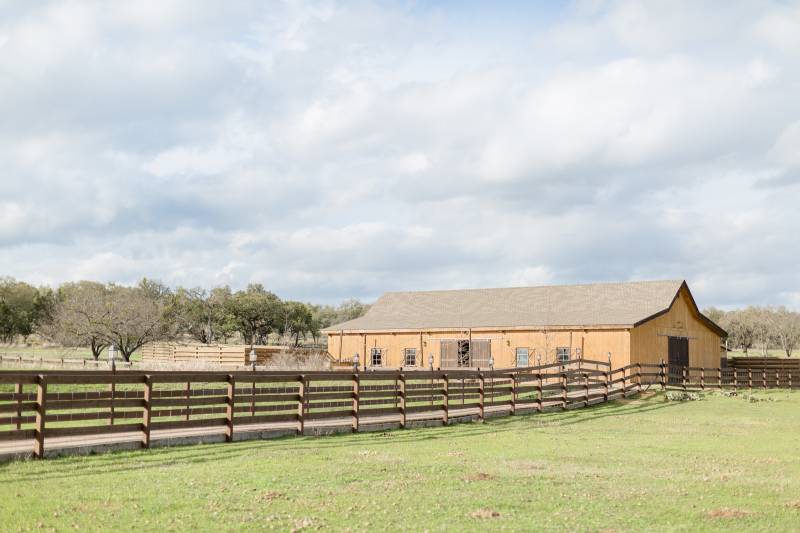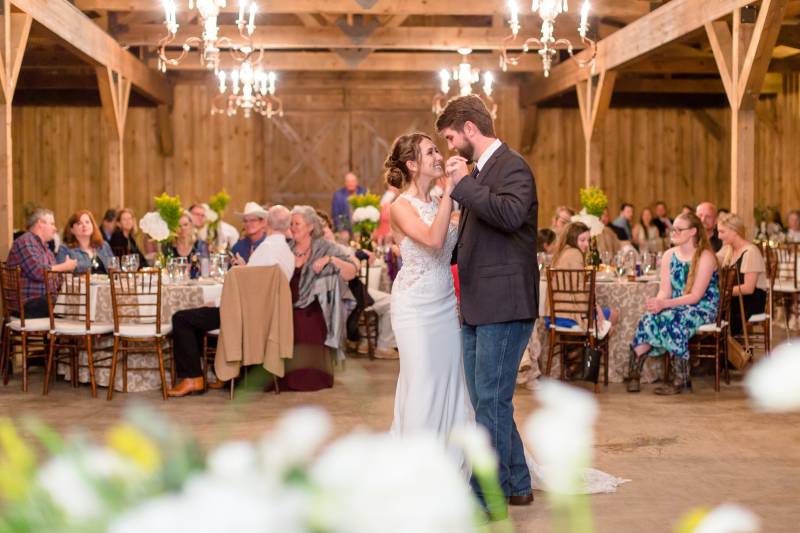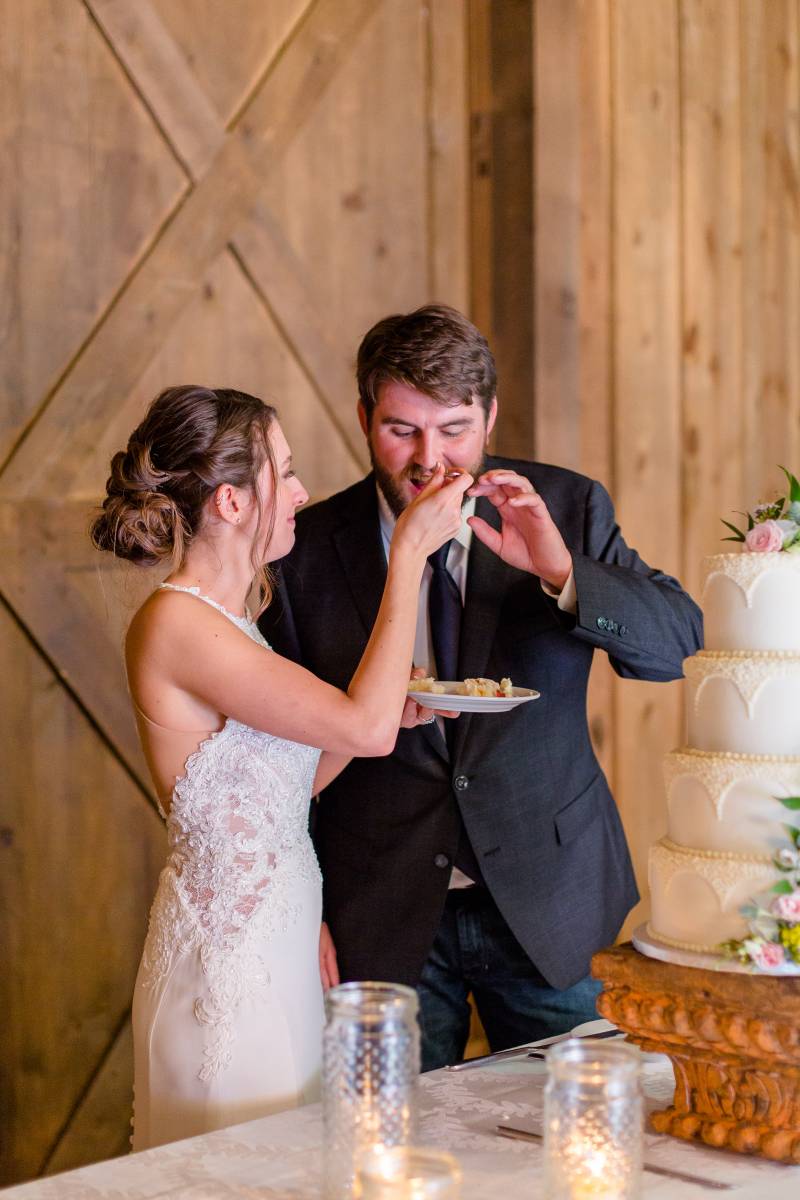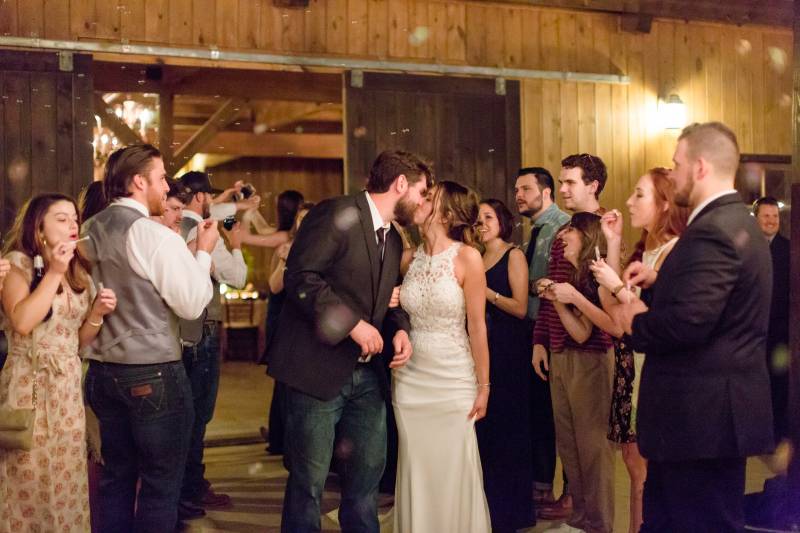 From Eden Williams Photography...Ally and Ro's March wedding offered all the best of the Texas hill country. Located at King River Ranch in Johnson City, the venue had stunning views of rolling hills, and the most picturesque ranch you've ever seen, complete with blooming trees and a pasture of sheep. Their colors were navy, pink, yellow, and white, which was the perfect way to do navy in the spring! The floral details from the ceremony altar to the reception were gorgeous! My personal favorite touch was the miniature donkeys! They were the cutest little burros and carried around cold beer during cocktail hour.
Ally and Ro were the best couple. Anyone there could see how much fun they have together, how much they love each other, and how excited they are to be starting the rest of their lives together. Their guests had a blast playing yard games and dancing the night away. It was such an honor to capture these sweet memories for this beautiful couple!