If you have been trying to plan your wedding on a budget and you're about to scream because EVERYTHING seems to be beyond your means, don't fret. This next wedding will give you all the hope you need that you can pull off an elegant, classic and fun affair without breaking the bank. This couple planned their entire wedding for $8,000-yep, $8,000! With the help of friends and extremely generous vendors, this couple pulled off a budget friendly Dallas wedding that reflected their love and the love they had for their friends and family. And while they had to make a lot of compromises to pull of this budget-friendly affair, photography was not one of them. Lindsey Shea of Lindsey Shea Photography captured the most beautiful images of this celebration. Check out even more images on her blog.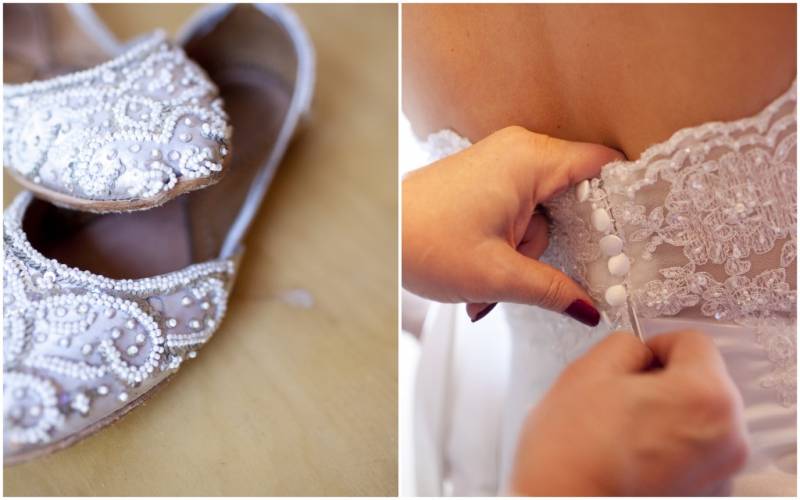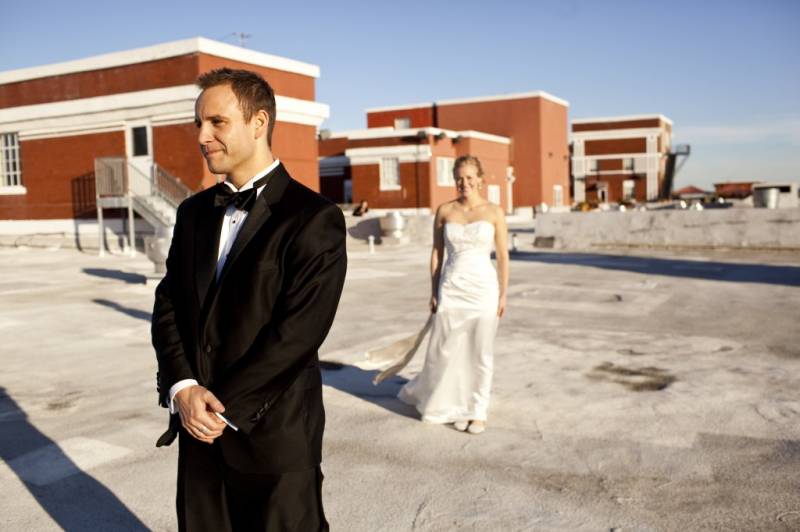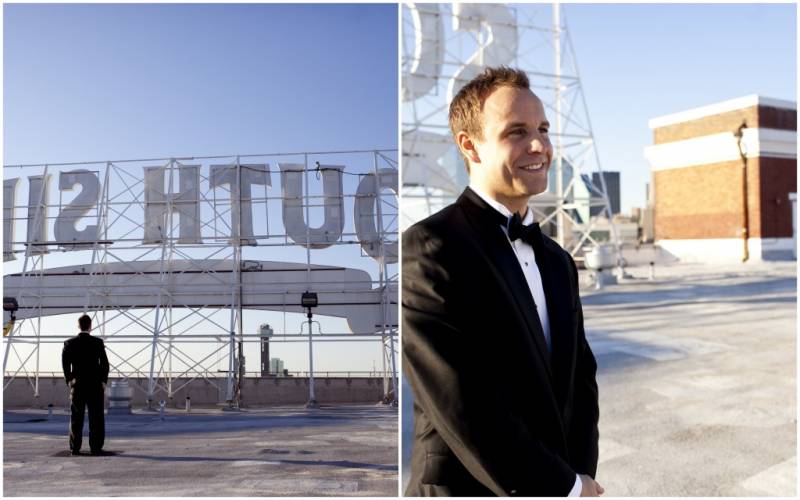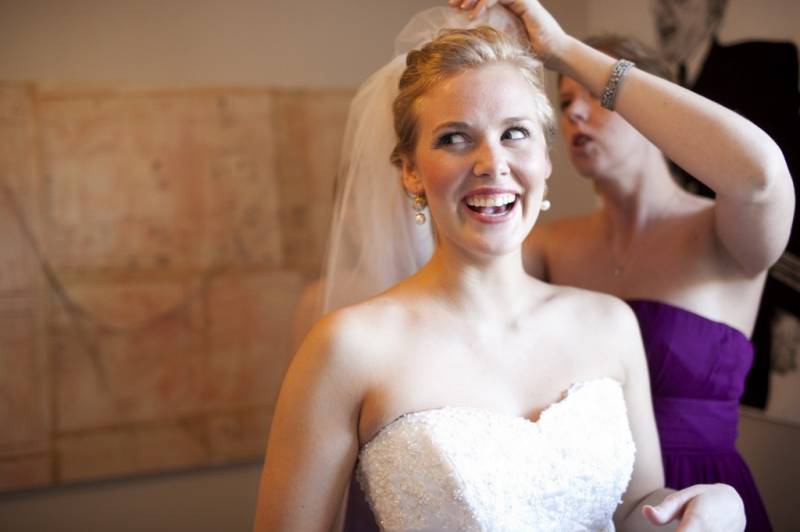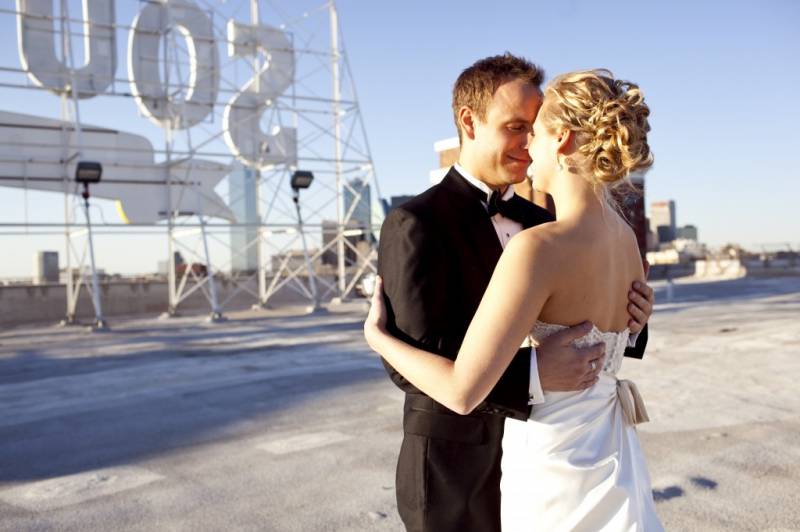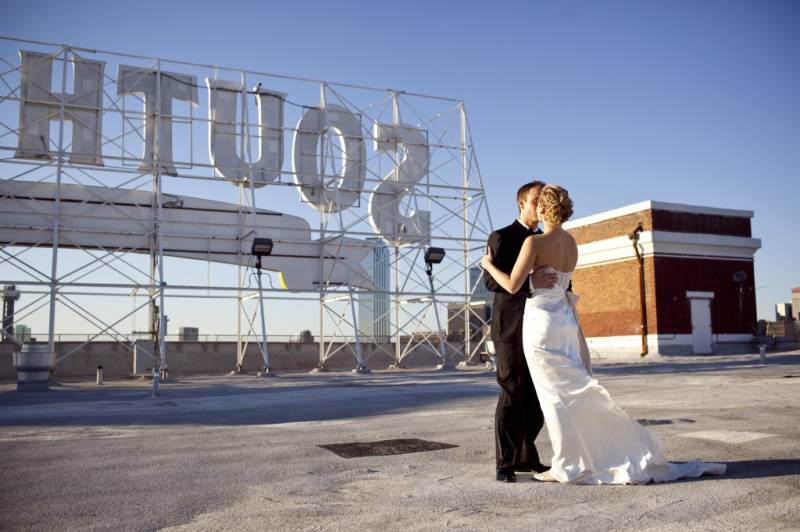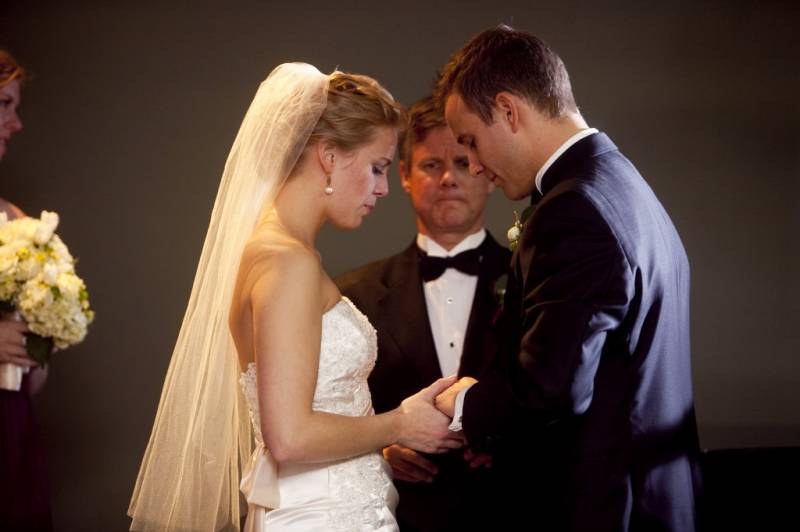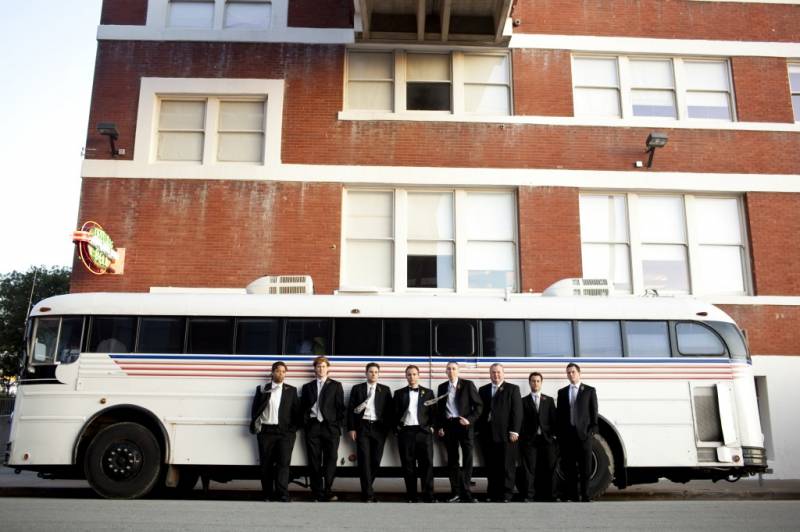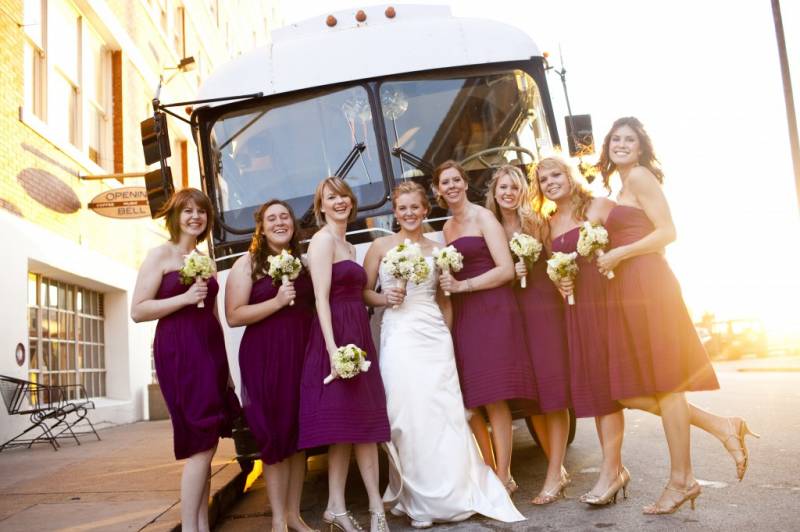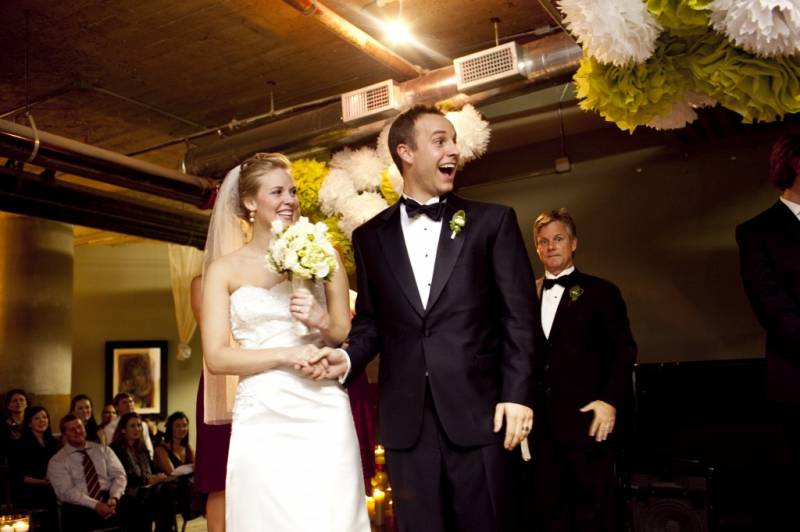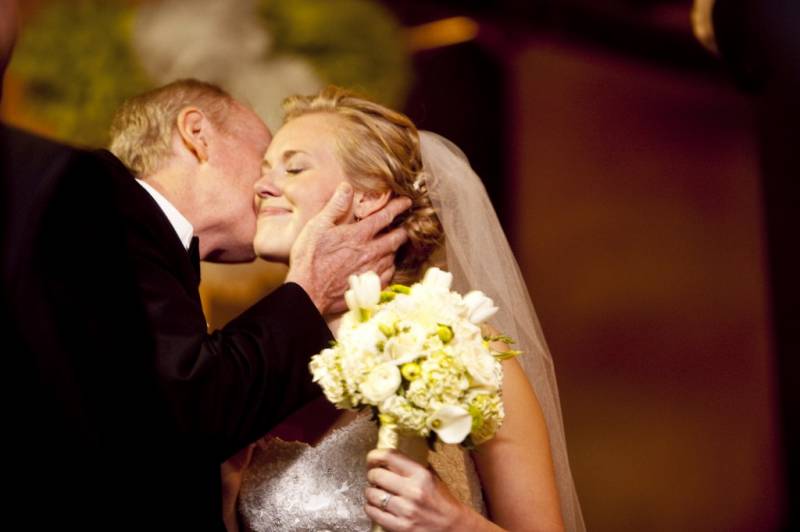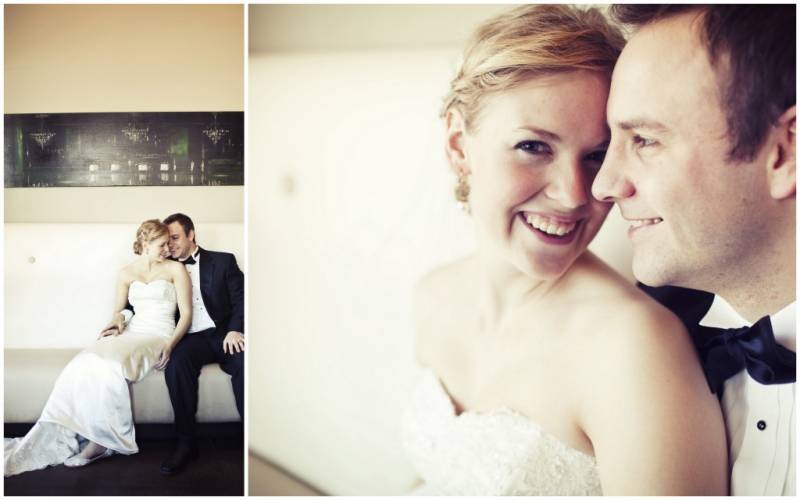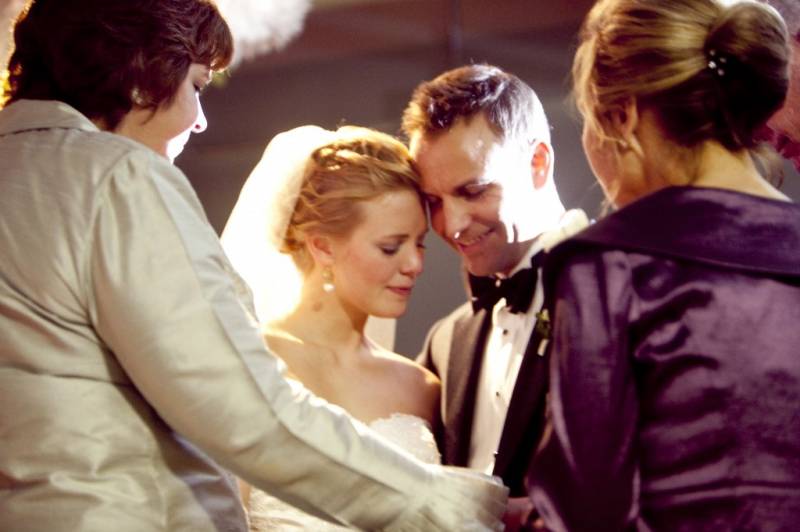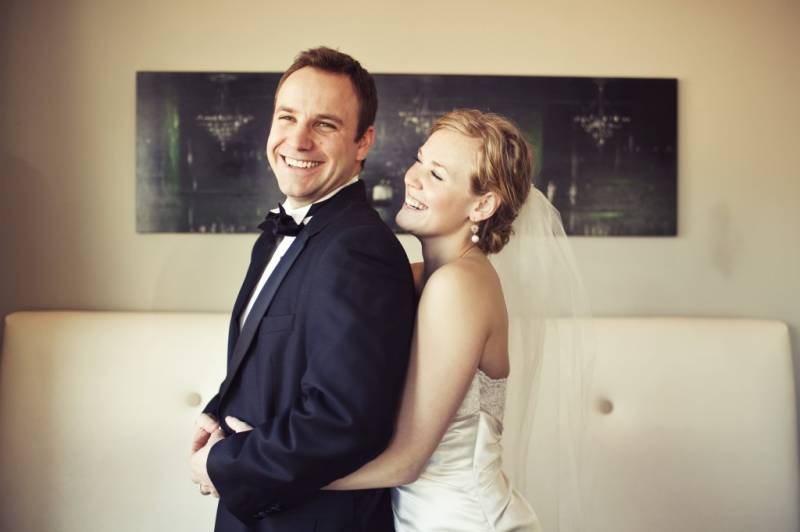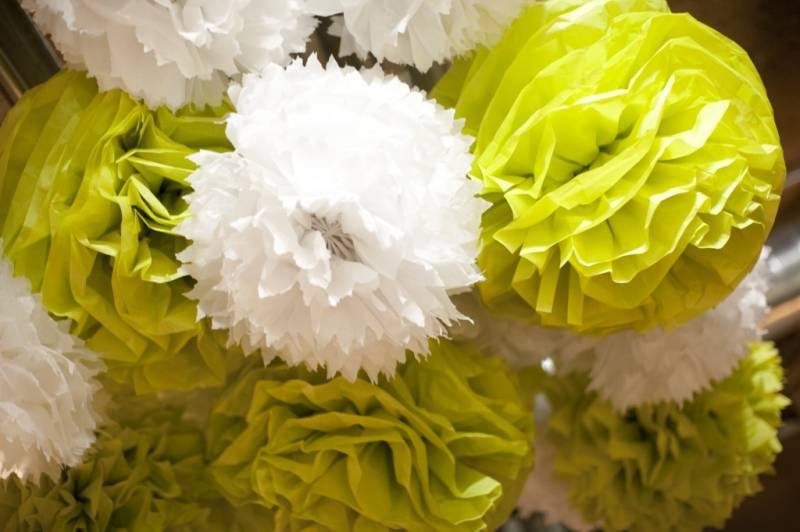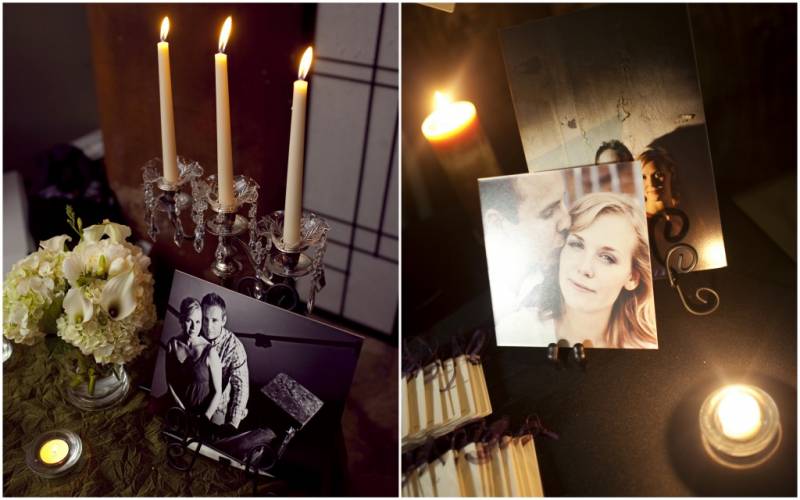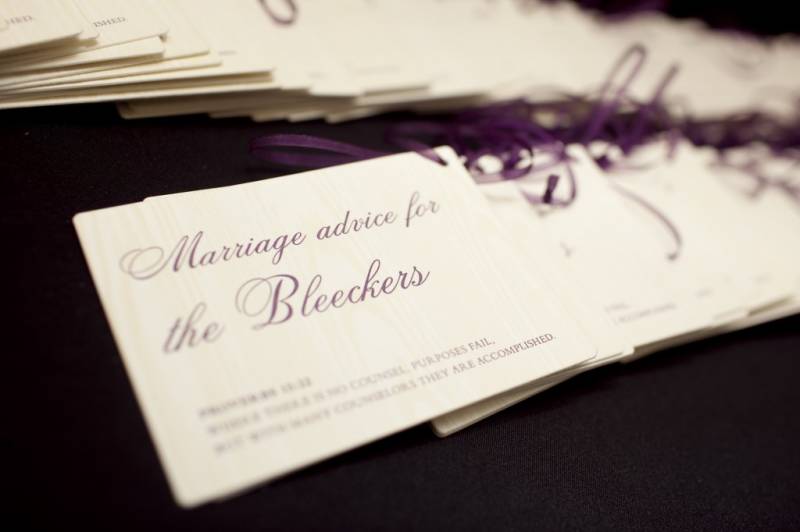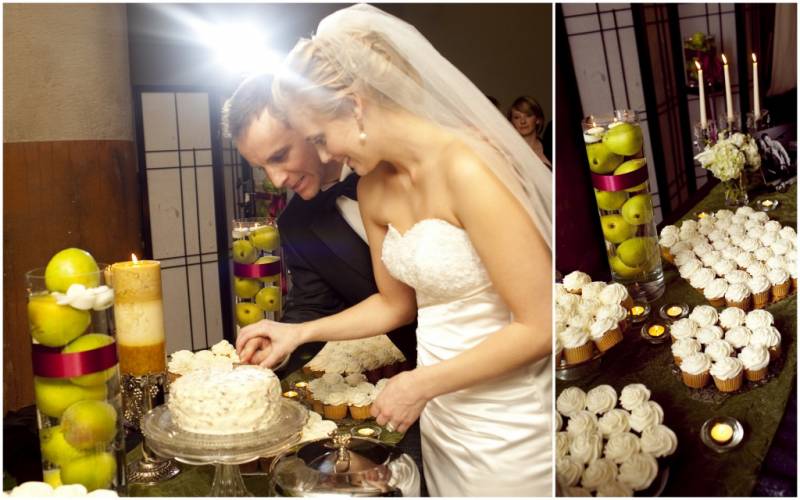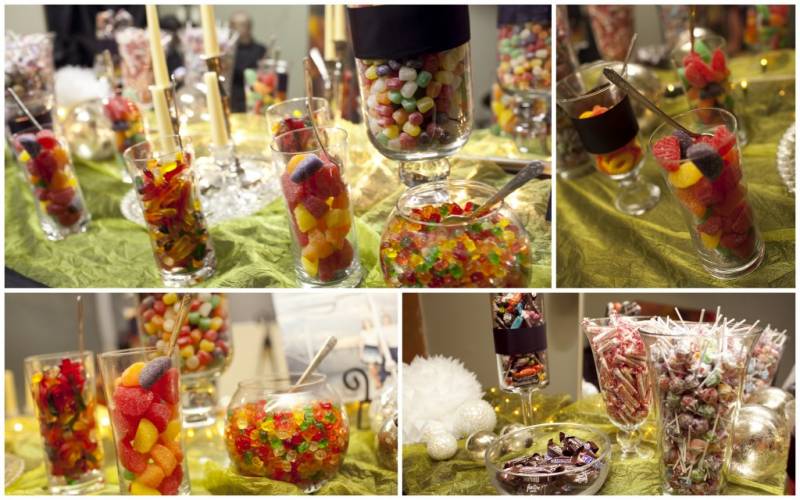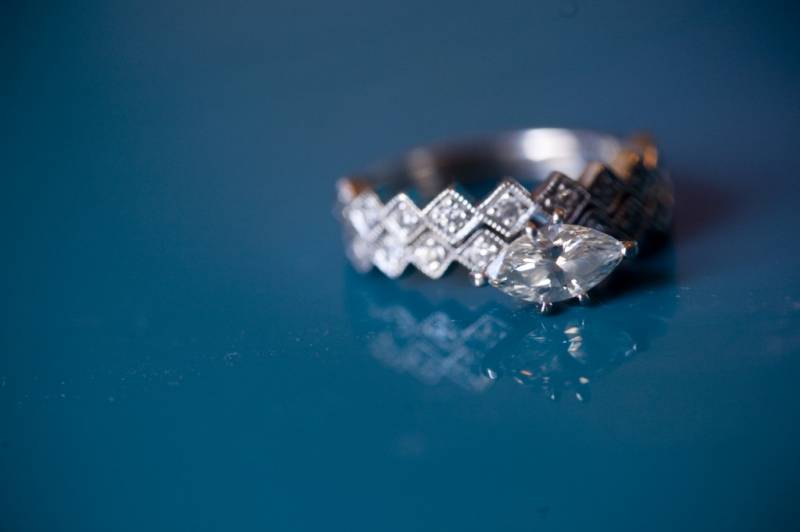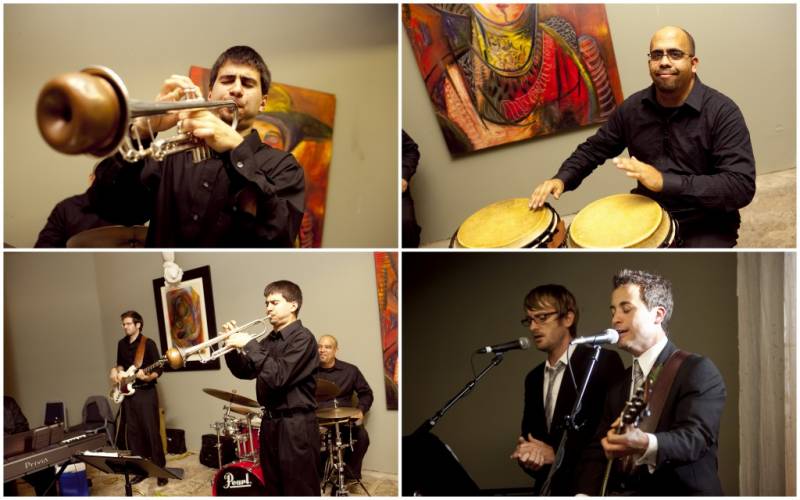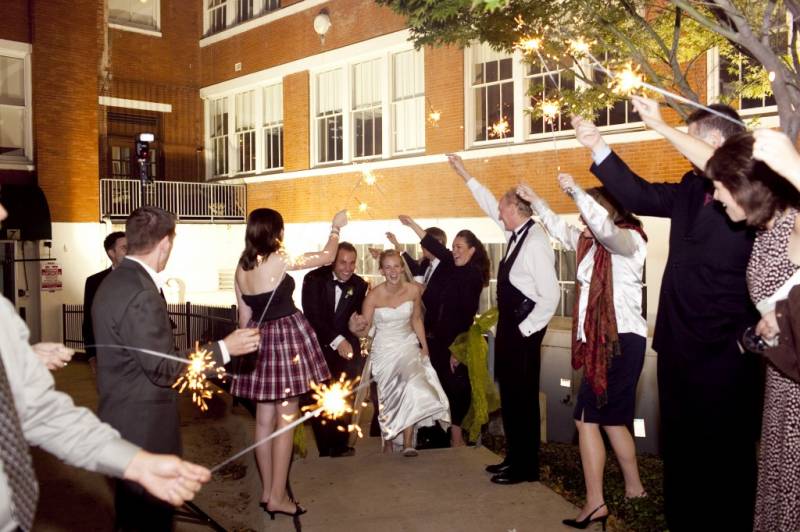 From the Bride...Our wedding had to be pulled off on the cheap. We had a budget of $8000, but we still wanted a beautiful ceremony with all our friends and family. Thankfully, we have amazing and generous friends who helped us pull it off. Our venue was at Southside on Lamar in Dallas, Texas and we got it for free! We have a good friend that let us use his studio, which already had a stage set up. We were able to have our ceremony and reception in the same space. We wanted beautiful invitations, but of course, couldn't afford to pay for them. At the time I happened to be working for a letterpress design studio as their printer. My boss was so generous that she let me design and print my invitations for free. I loved it so much that I struck out on my own and started my own letterpress studio called Method Letterpress.
Our photographer was by far our biggest expense. But we decided that we wanted great pictures to remember our day, and it was worth it. We used Lindsey Shea Photography and she was amazing! She did our engagements, bridals, wedding, and bride and groom pictures and they are all beautiful.
On our first date, I made and Italian Cream Cake for my husband. He claims that it was so good, it's the reason he married me, and it's my grandmother's recipe. So we had my sister make the cake for our wedding. That was the cake that we cut. We also got cupcakes from Candy Haven for everyone else. When we went to Candy Haven to meet with the wedding coordinator, we were the last meeting of the day. Phillip and I were cracking jokes the whole meeting and made the coordinator laugh so much that she decided to give us discounted pricing. We only paid about 70 cents per cupcake!
For our music, we did a couple of things. Phillip's brother is a worship pastor and talented musician. He played throughout the wedding for us. For our reception, we had a Latin Jazz Band play. It was so much fun to have a live band play. It was a splurge, but well worth it.
For our flowers we also had a friend/bridesmaid that was a florist. She did all of our flowers for us and only charged us the cost of the flowers themselves. We used the flowers sparingly to save even more money.
For our décor, we wanted it to be simple but striking. And we needed it to be inexpensive. So we decided to do paper balls. We went to a discount party supply company and ordered all the tissue paper we needed. The day before the wedding, our entire wedding party, parents, and some friends spent the most of the day folding, fluffing, and hanging them. It took a lot of work, but in the end, it was beautiful. My mom got our initials made from cardboard letters from Hobby Lobby and covered them in silver leaf to hang above the door where people were walking into the venue. Our florist took large vases and filled them with apples and pears, covered them in water, and put floating candles in them. And put them around the space to add color and romantic lighting.