This rustic Dallas styled shoot was put together by Brandi McComb Photography and an army of local wedding vendors. The photos in this collection are overflowing with great ideas for brides and grooms. Some of my favorites are the photo of the wedding dress hanging in front of a colorful background, a close up of the bride and groom highlighting their accessories, and photos of the reception tables and candy bar from various angles and distances. It's great to get a photo of the entire table and then add in close ups of the details, such as wedding favors and place cards. Check out more photos from this lovely wedding in the gallery.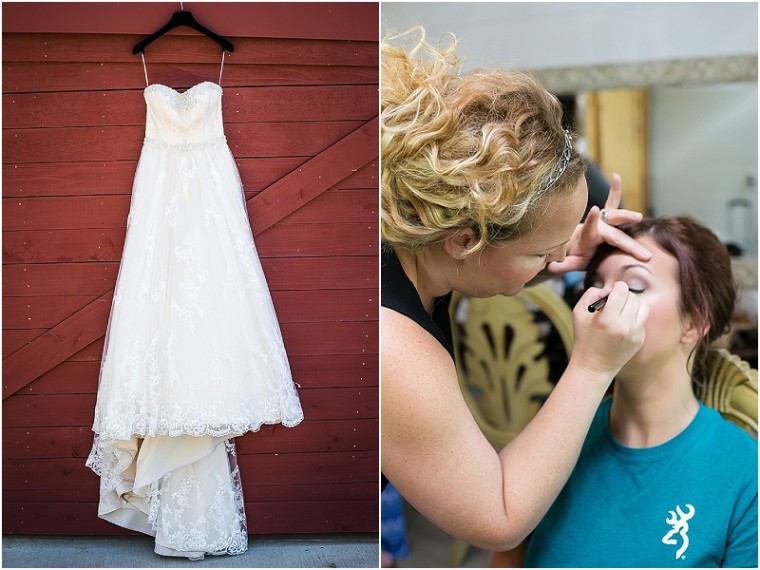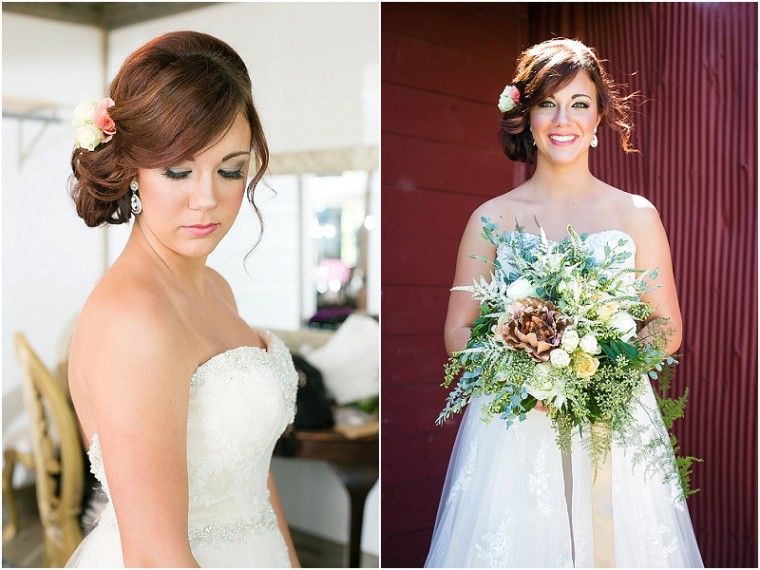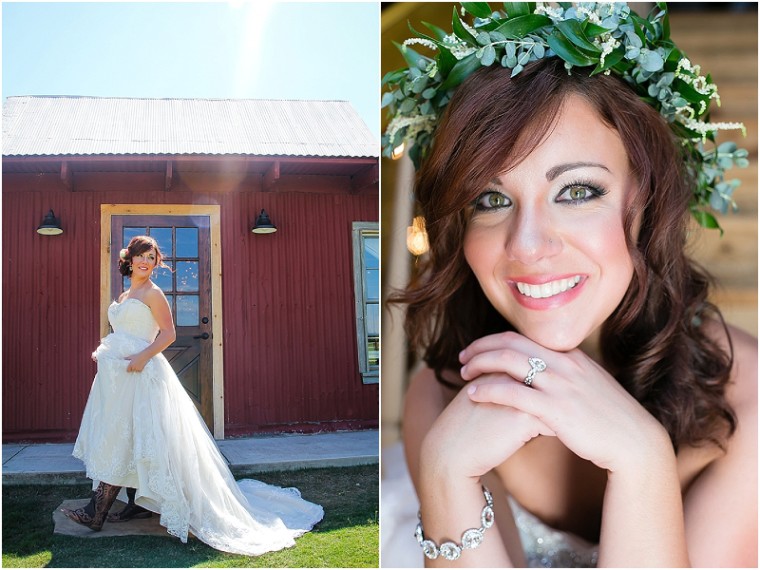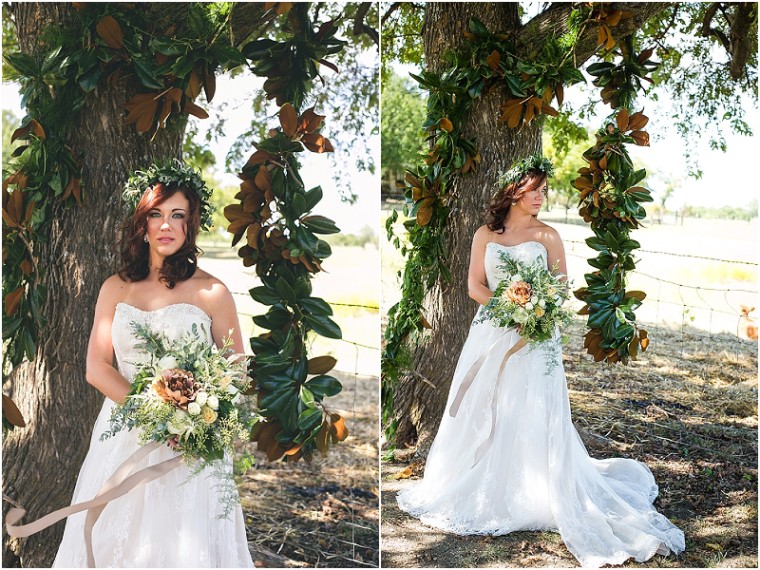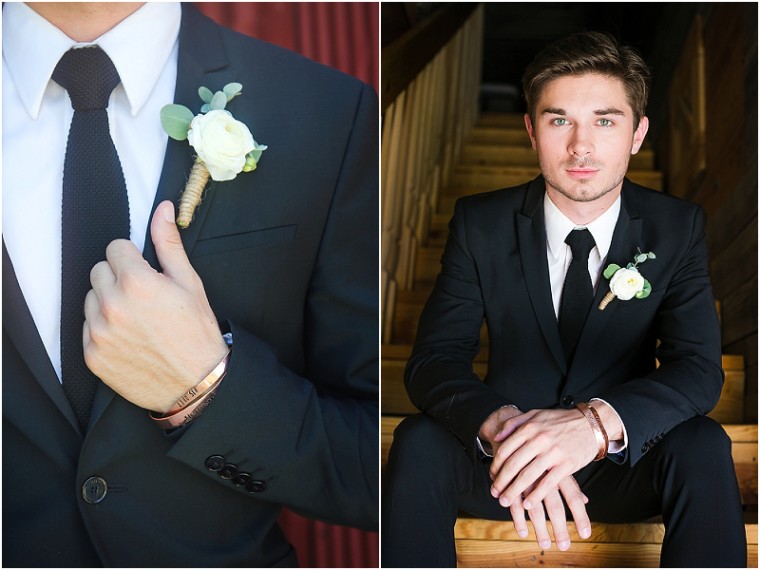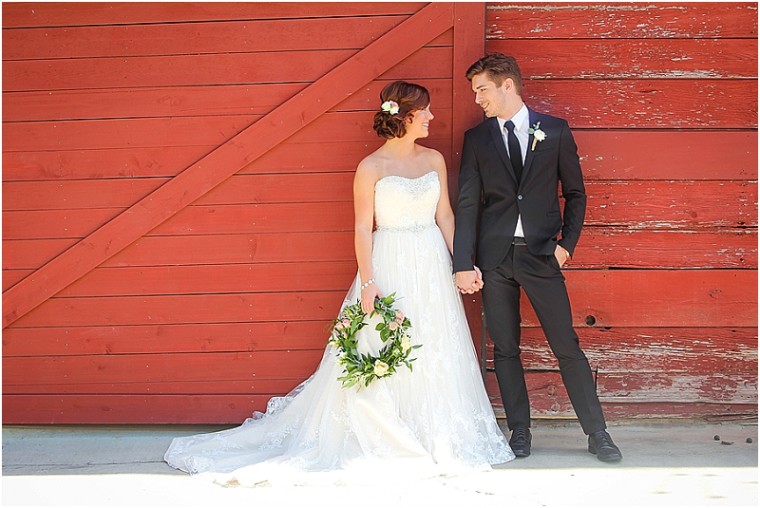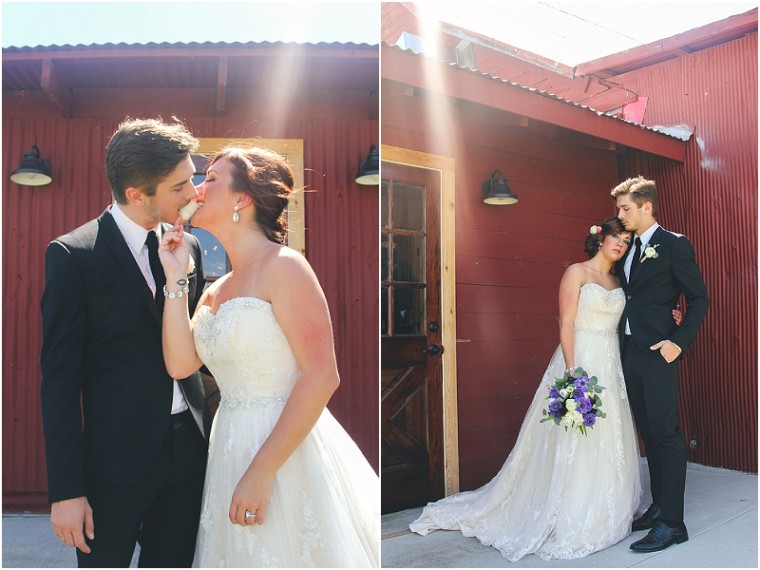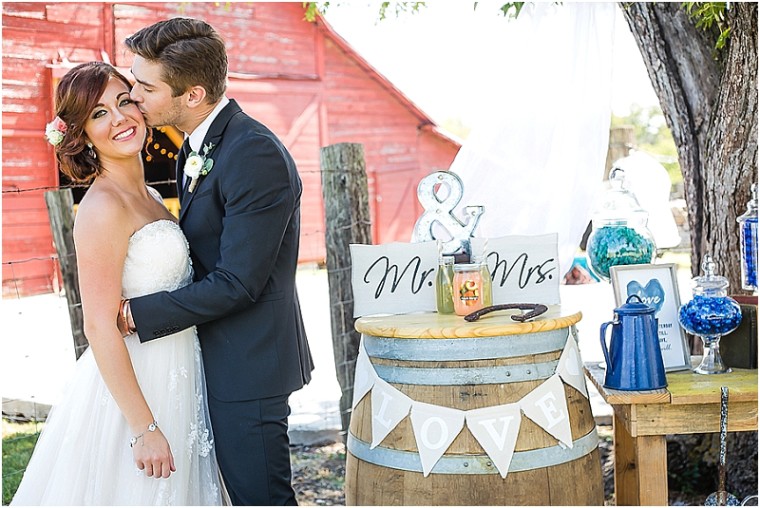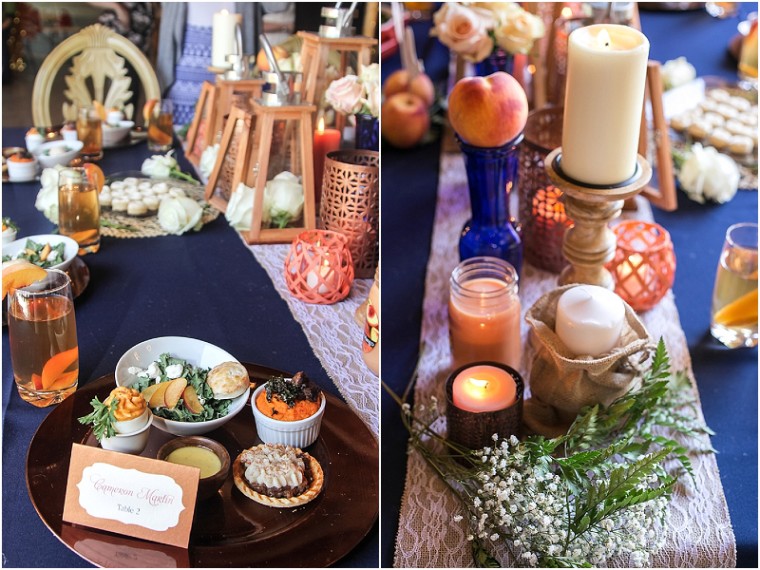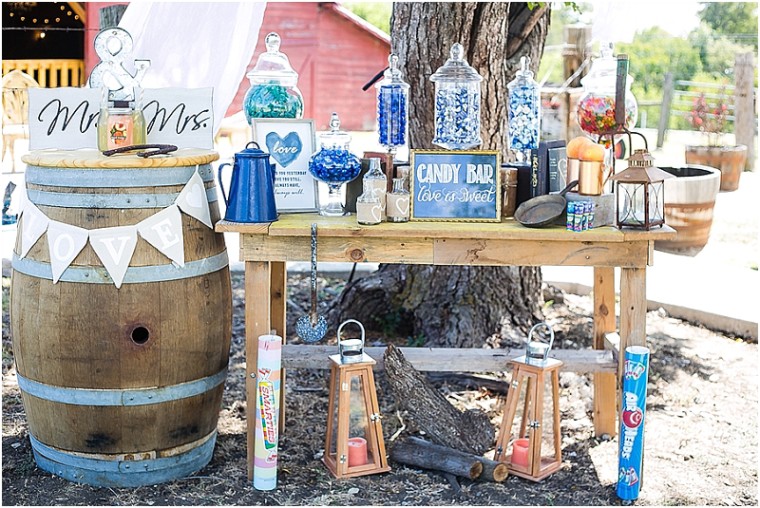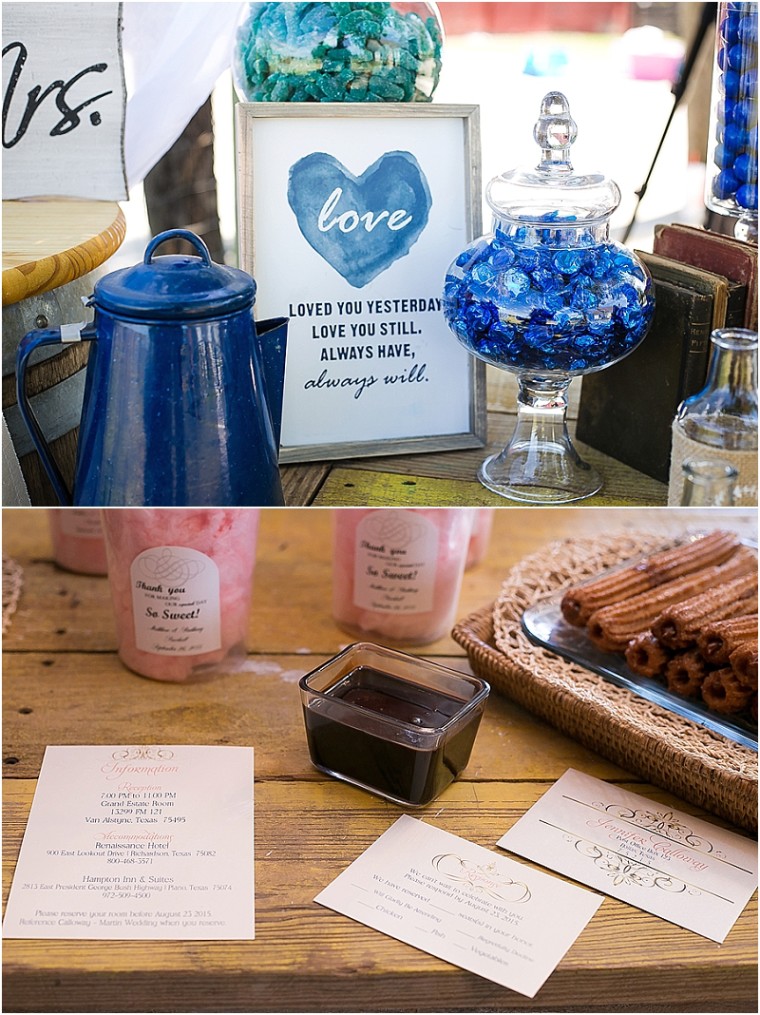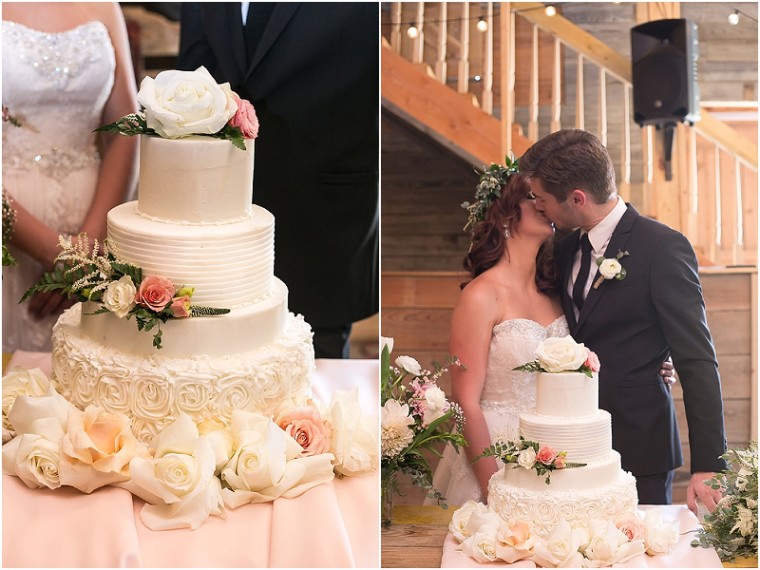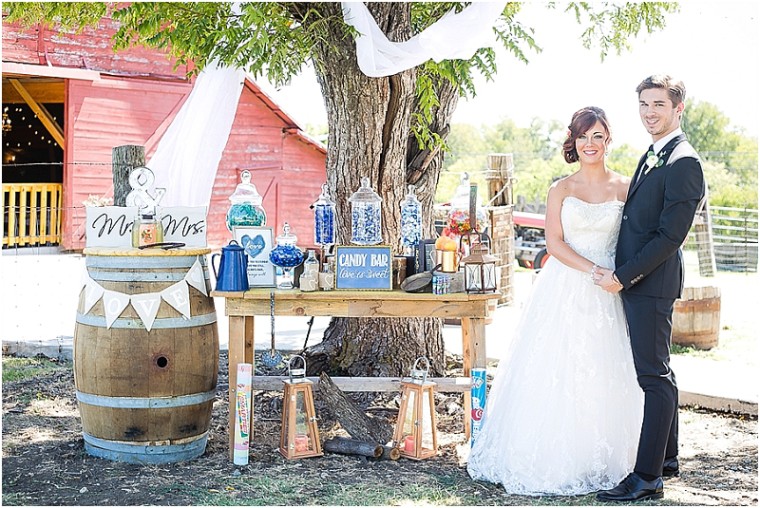 From Brandi McComb Photography...Rustic weddings have become synonymous with burlap and mason jars. That's why when I set out to create a styled shoot with a rustic theme, I knew we wouldn't use either. Instead, I wanted to celebrate everything beautiful about living in the South. We love beauty, but also fun. We value tradition, but also whimsy. Community and individuality. So we chose a color scheme of navy, peach, and copper, and decided some of our design choices would be traditional while others would break from tradition to represent a real couple choosing things that were important or meaningful to them.
That's why we chose the stunning bouquet and wedding cake to contrast with the bourbon peach cheesecakes and churros for dessert, all set at the beautiful Rustic Grace Estate in Van Alstyne, Texas. I knew that I wanted to do something ambitious, and that I wanted to capture shots representing every moment of a wedding beginning with the serendipitous first look and ending with the candy buffet farewell. This meant far more vendors than a typical styled shoot, and I began assembling a team from colleagues and vendor friends. Our original shoot was in the spring, but turned out to be during the first week of a record setting month of rain and flooding. I rescheduled to September, and amazingly, many of my loyal vendors waited the entire five months to participate in the new shoot. Everyone worked hard, and shooting was furious. And just as you might expect of a photo shoot highlighting the best the South has to offer, friendships were forged and strengthened that day over glasses of ice cold peach tea.