Addison Studios sent us images from this relaxed Fischer wedding and we screamed with excitement. With the gorgeous Rancho Mirando as your backdrop, your wedding is bound to be publish worthy. I am in love with every element of this affair. This couple found the perfect mix of chic and sophisticated while still maintaining a relaxed, comfortable vibe. Check out even more gorgeous images on our gallery and on Addison Studios' blog. Let's dive in!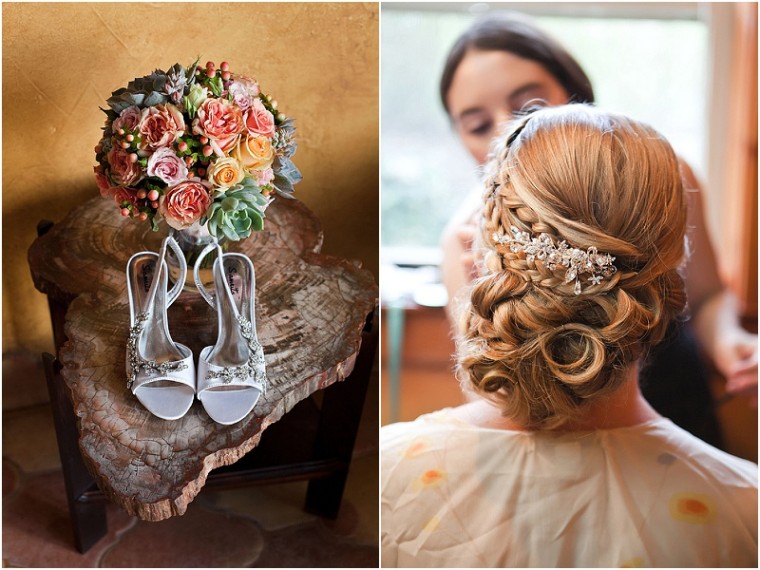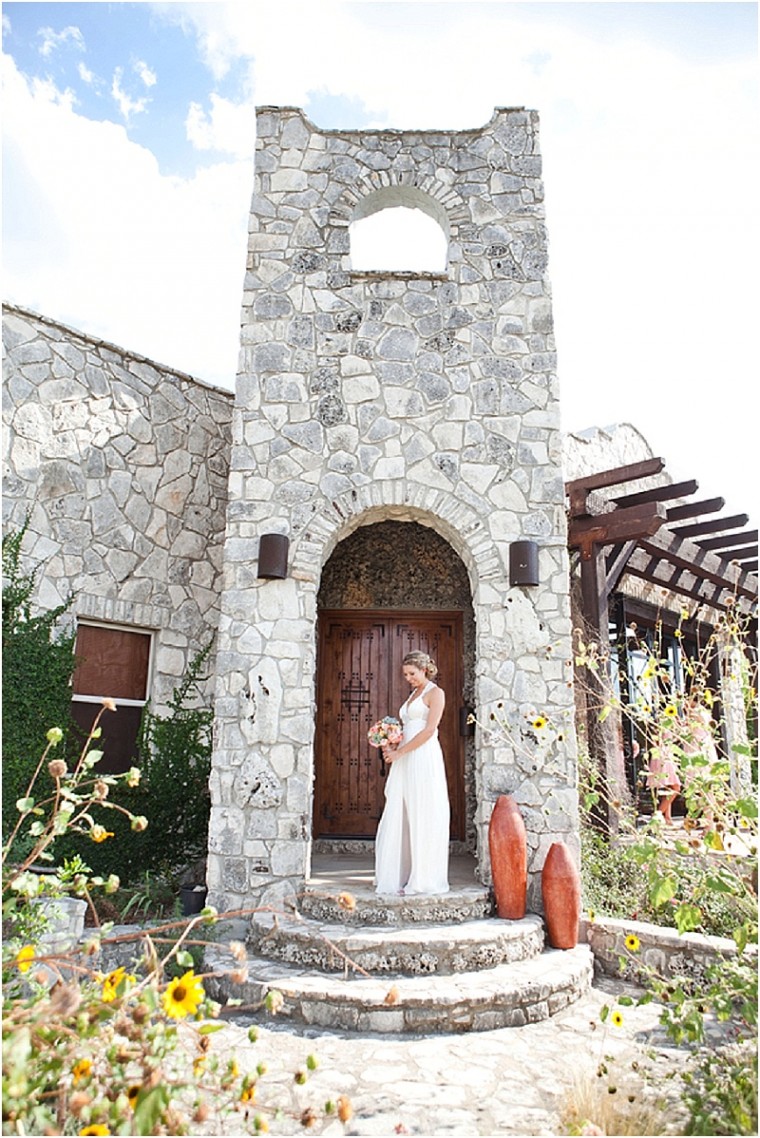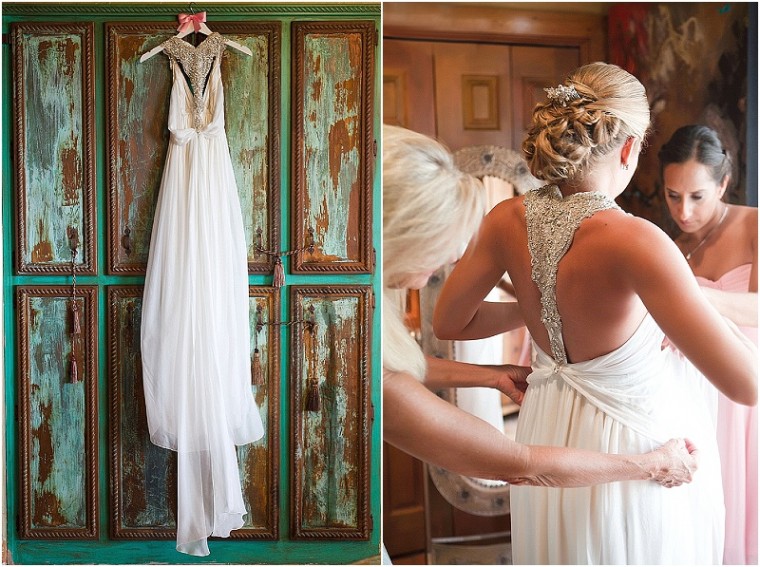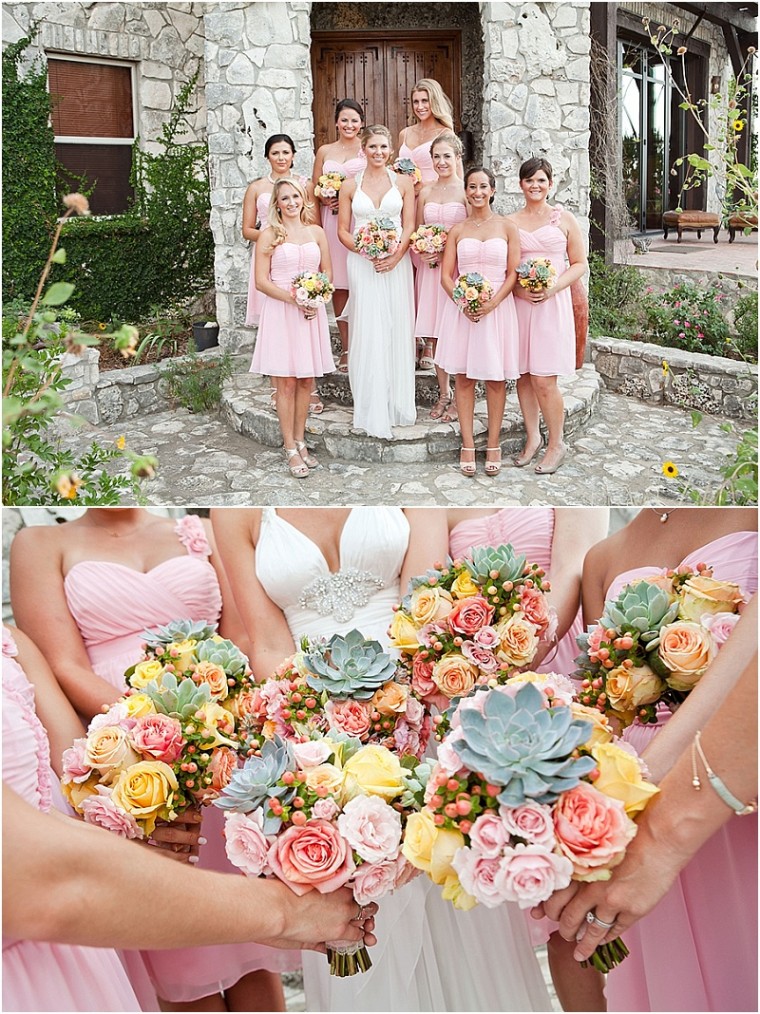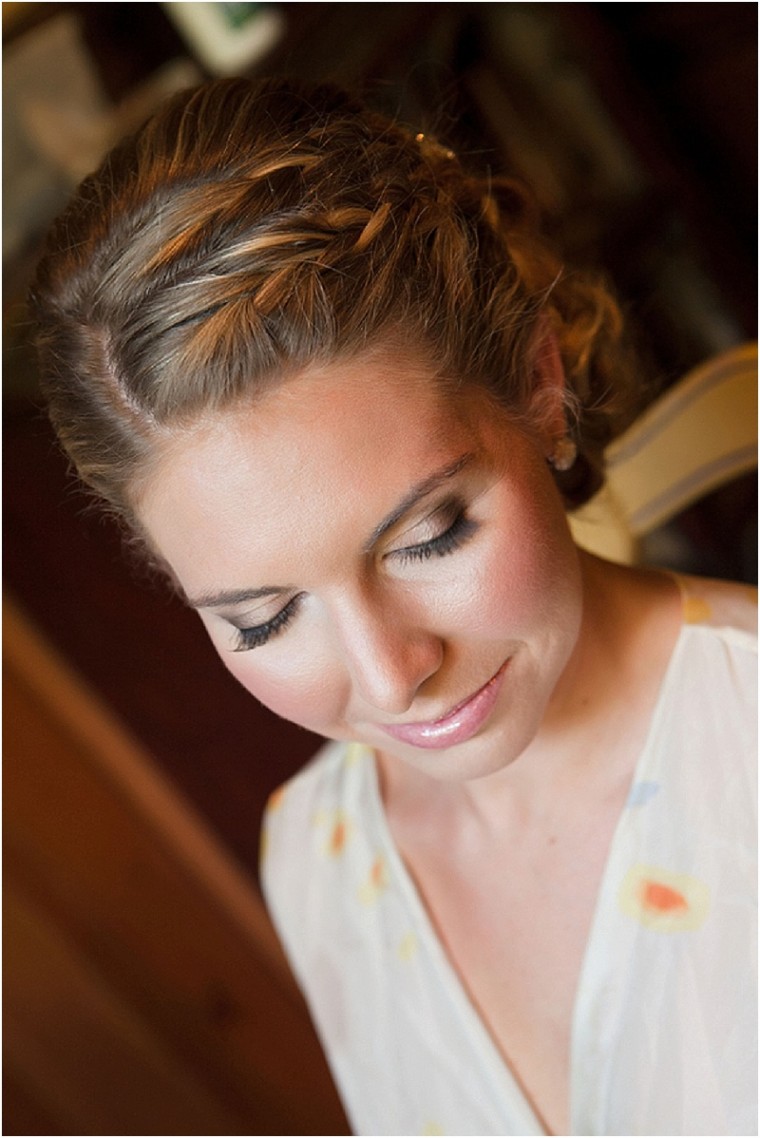 I wan to jump for joy over this bride's entire look! It's so befitting of a yoga instructor, don't you think-naturally glamorous! Rae Cosmetics did a stand up job with her hair and make-up.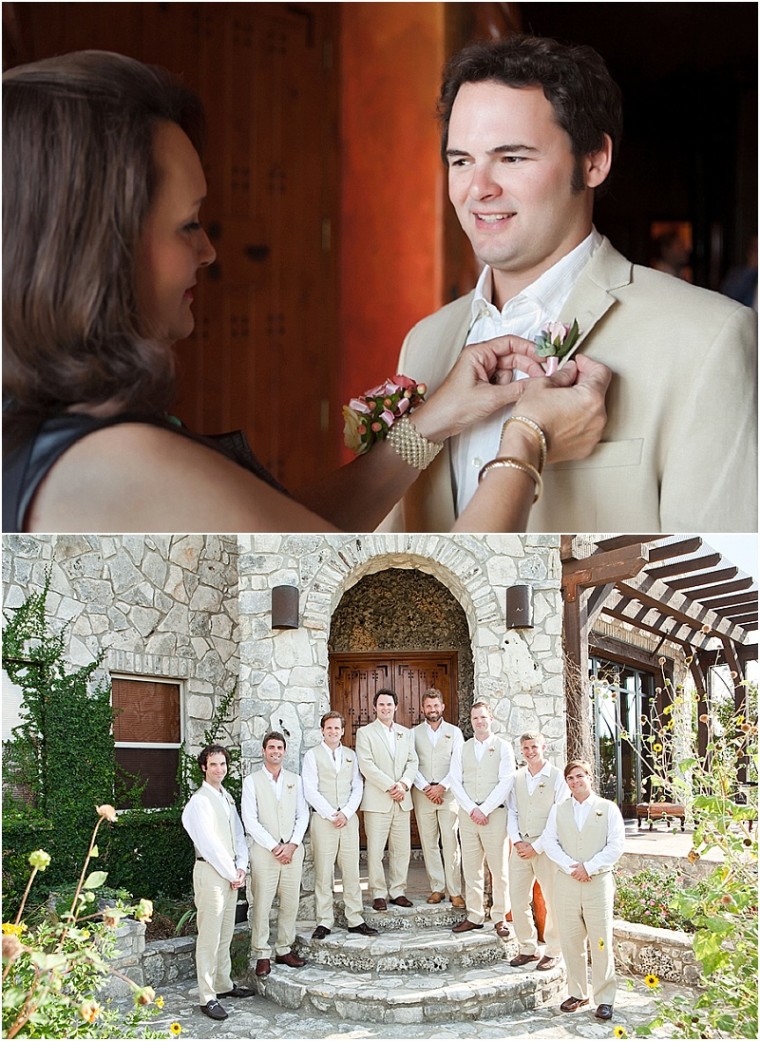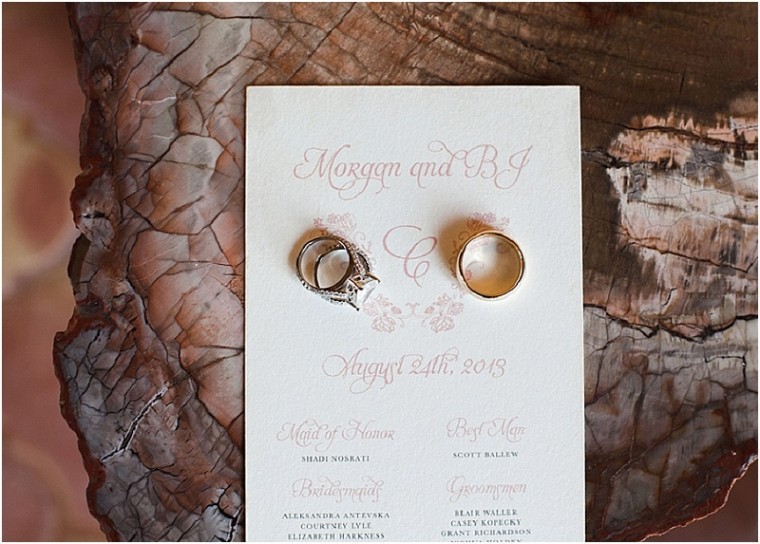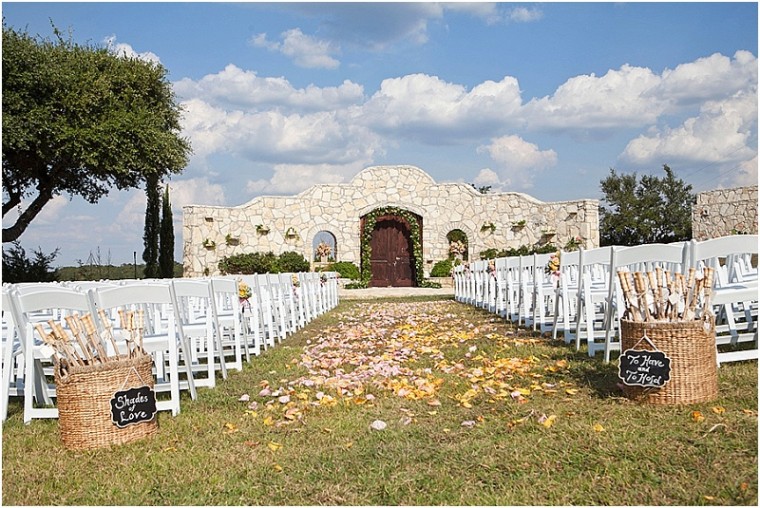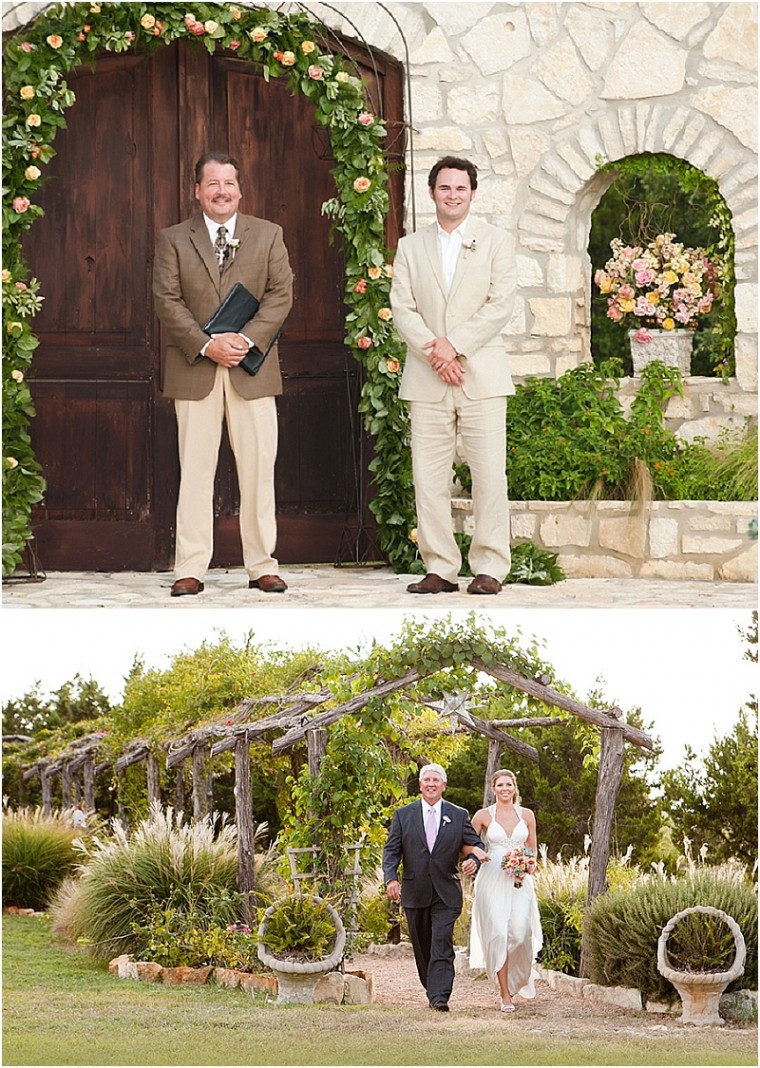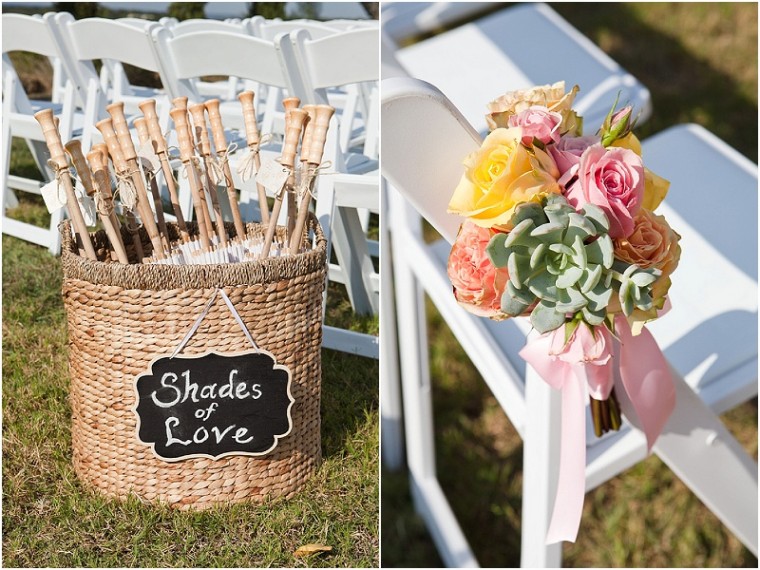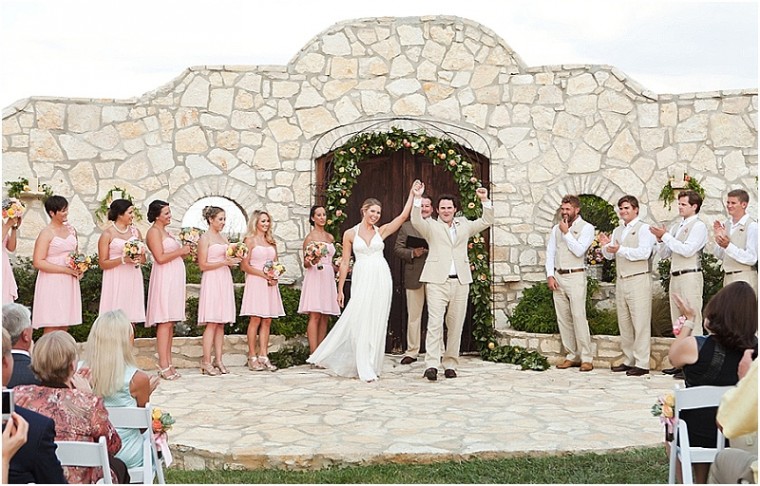 I love the idea of "living" favors. These succulents will be a reminder to wedding guests of this joyous celebration and will "live" for as long as the guest chooses to keep them alive.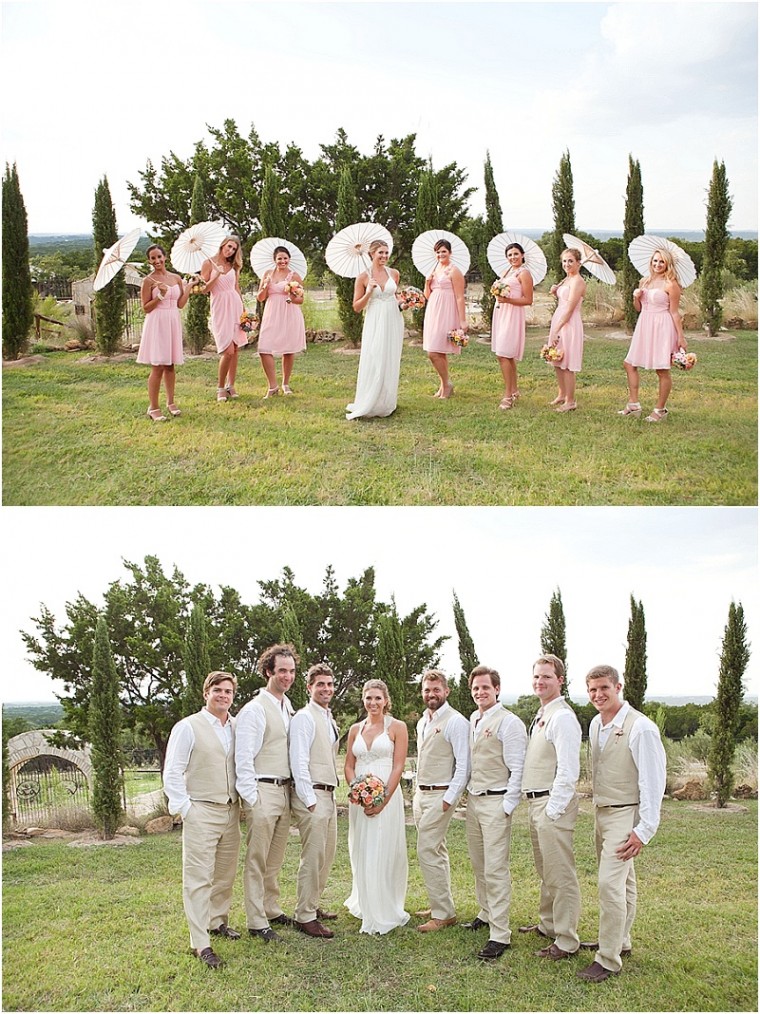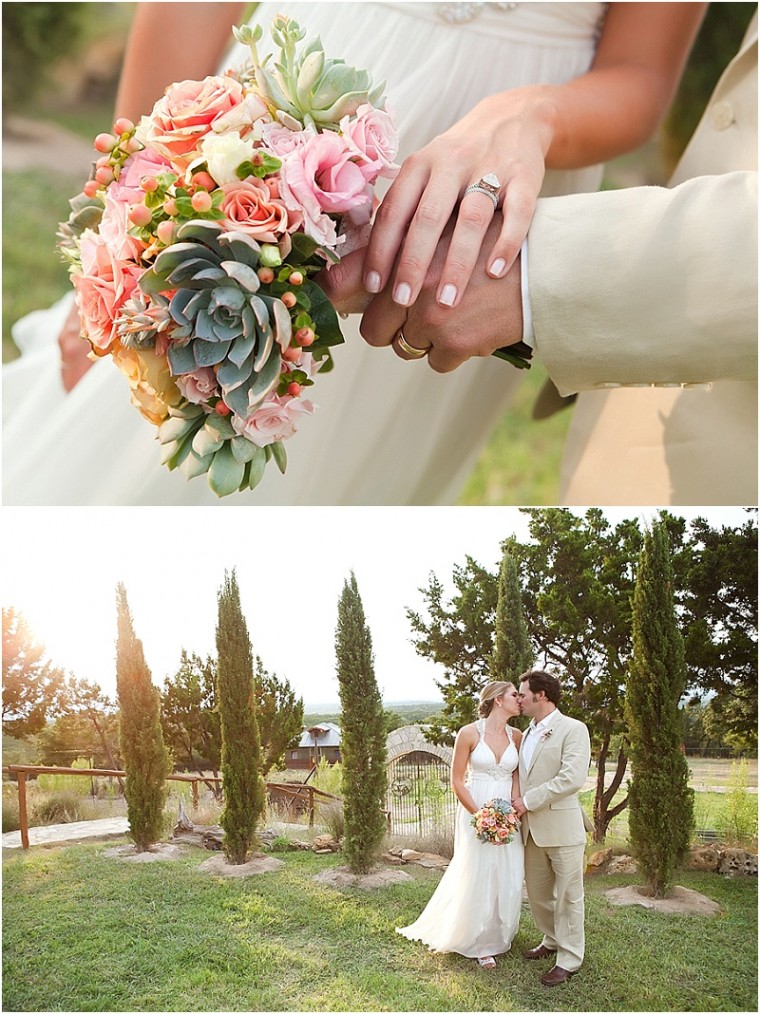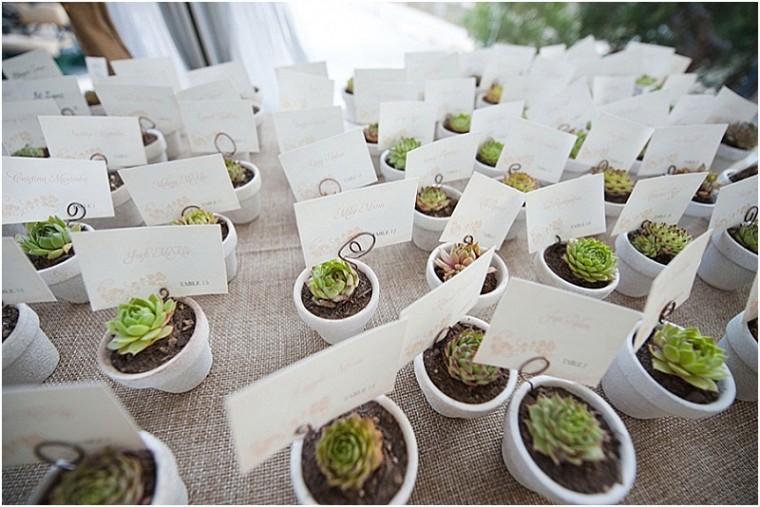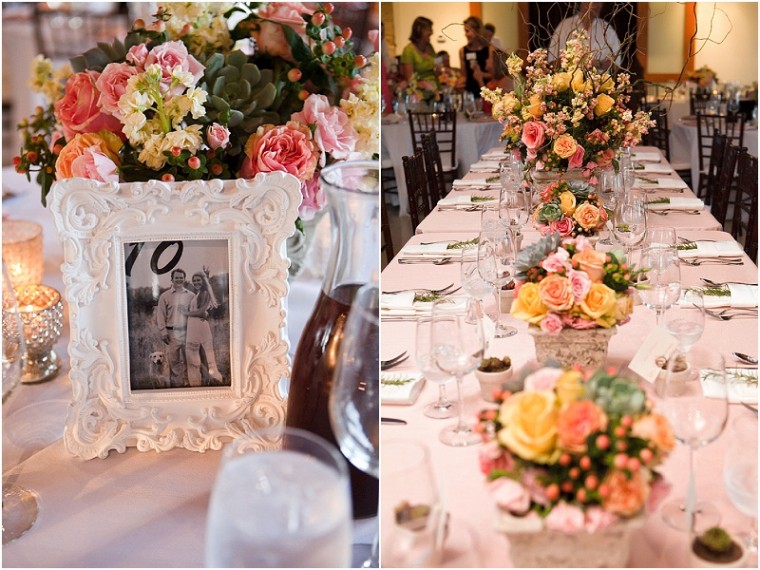 Wild Bunches should get a round of applause for these gorgeous arrangements! Whenever anyone questions the ability of floral arrangements to elevate the entire look of a space make sure you show them this post.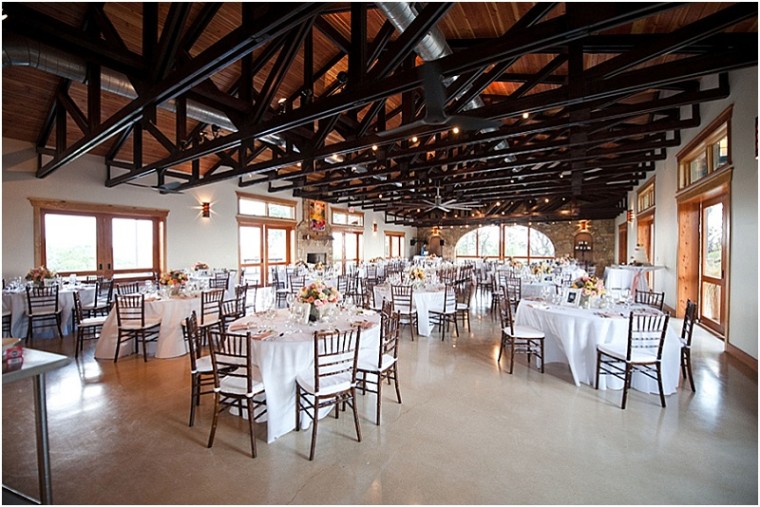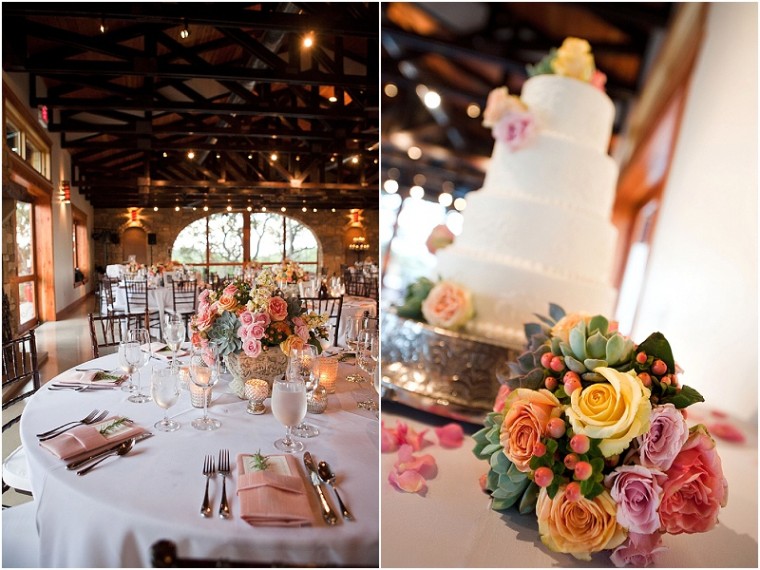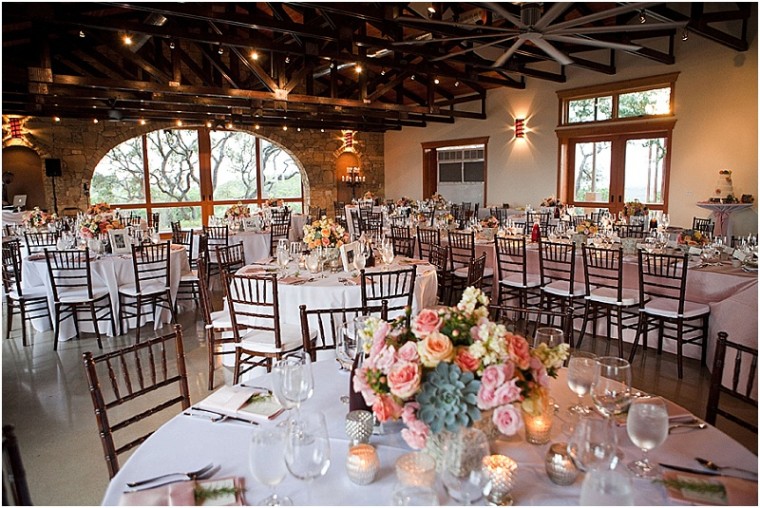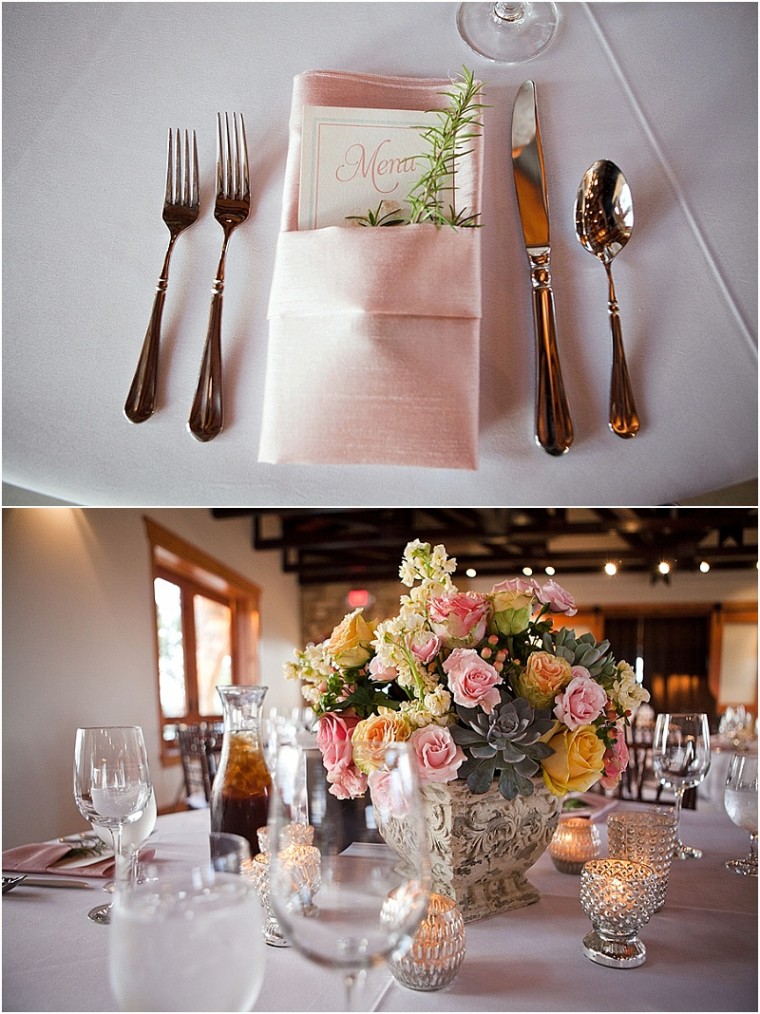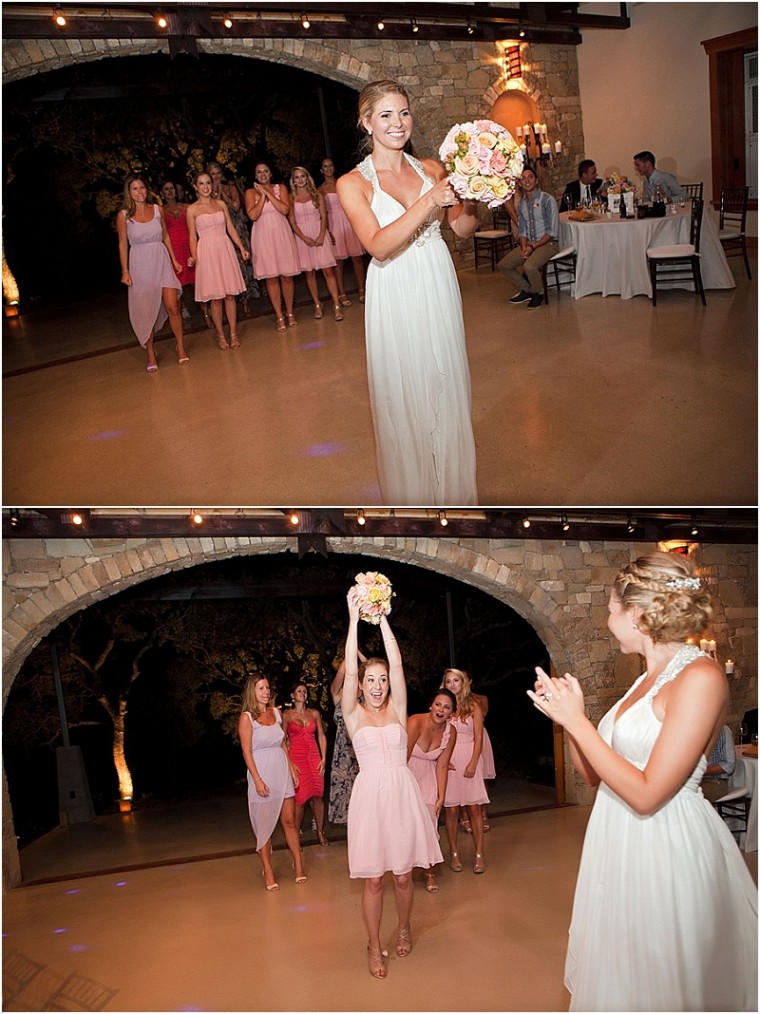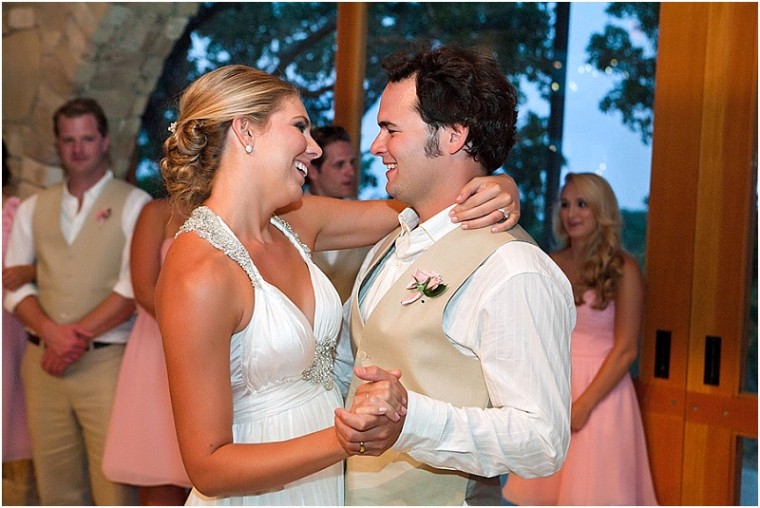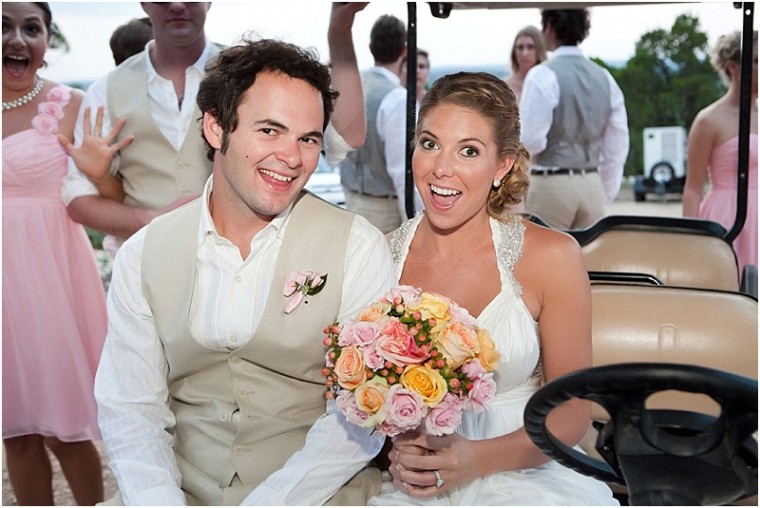 From Addison Studios...Classic. Relaxed. Elegant. Morgan & BJ's wedding reflected the personality of their relationship. The bride, a yoga instructor in Austin, chose a gorgeous gown that flowed as she walked over the pink and orange rose petals towards her handsome husband-to-be. The groom, an avid fisherman, decided his cake should reflect that. So fun! Overall, it was a warm and inviting occasion. Outdoor breezes and positive energy as the sunset at this venue overlooking the hill country.