Good morning, wedding lovers! We have a wonderful wedding to start off your day. Carlea J sent over this beauty held at the rustic and romantic Marquardt Ranch. I think this Boerne ranch wedding epitomizes country, yet chic-yes, cowboy boots and crystals can create a beautiful wedding. And Carlea J of course did a fantastic job capturing the beauty and love of this day. After you finish drooling over these pictures, head on over to Carlea J's blog for some more goodness.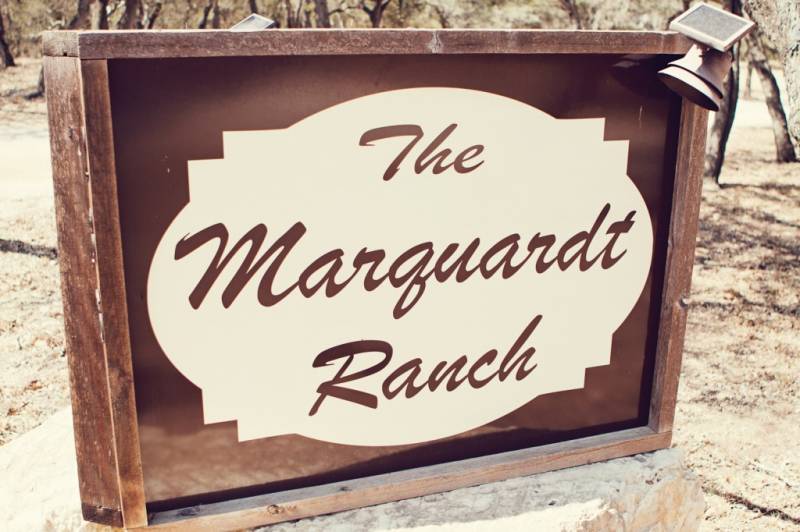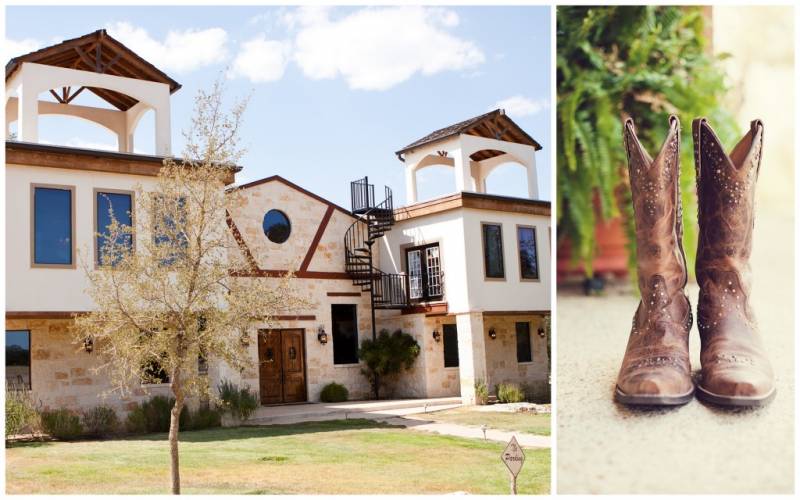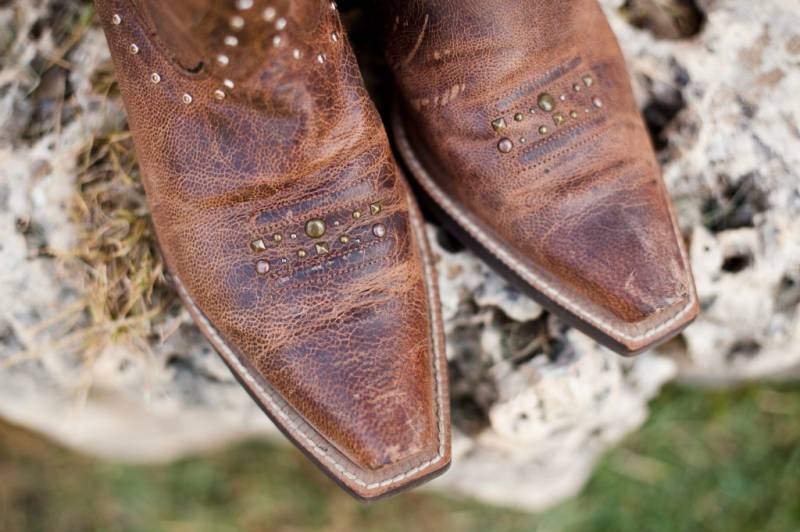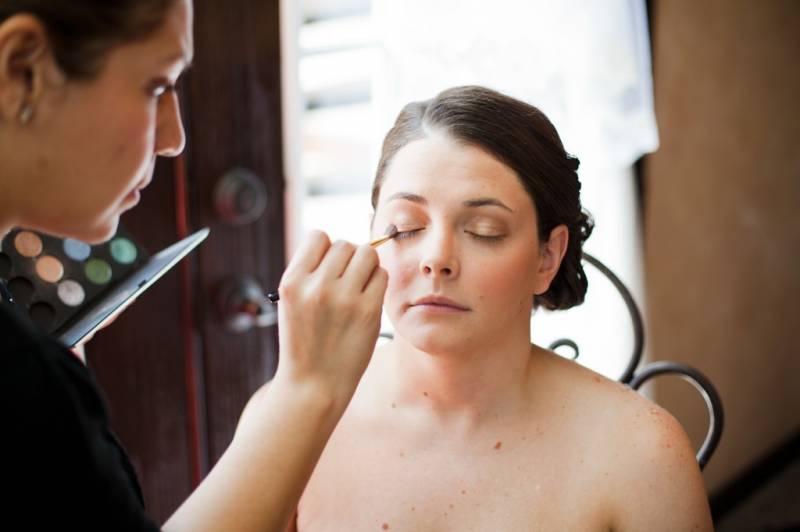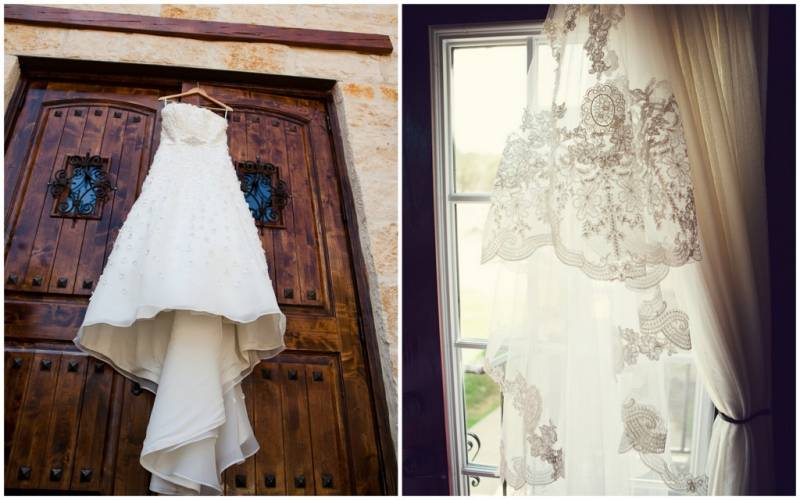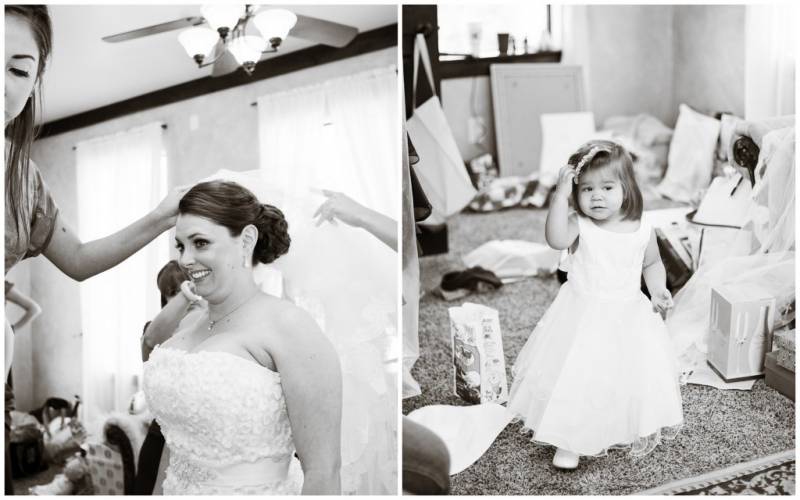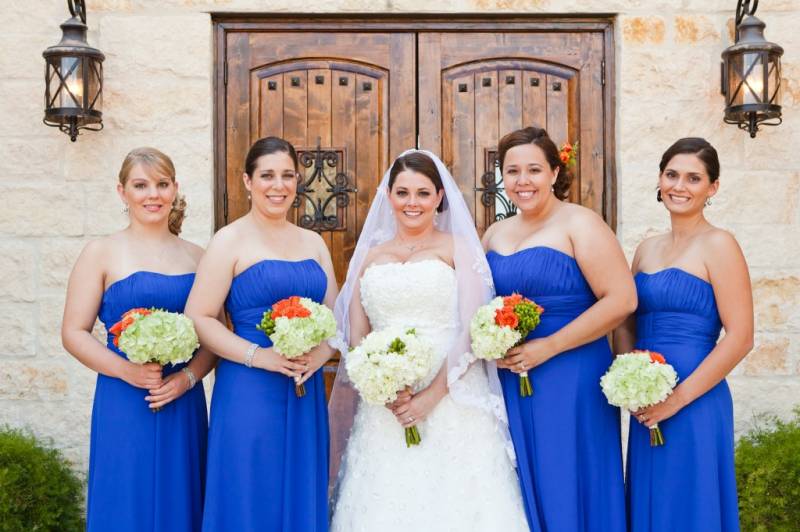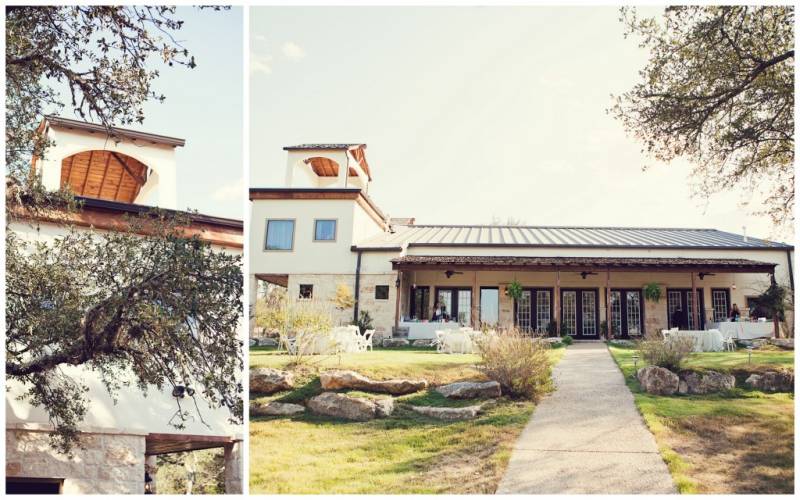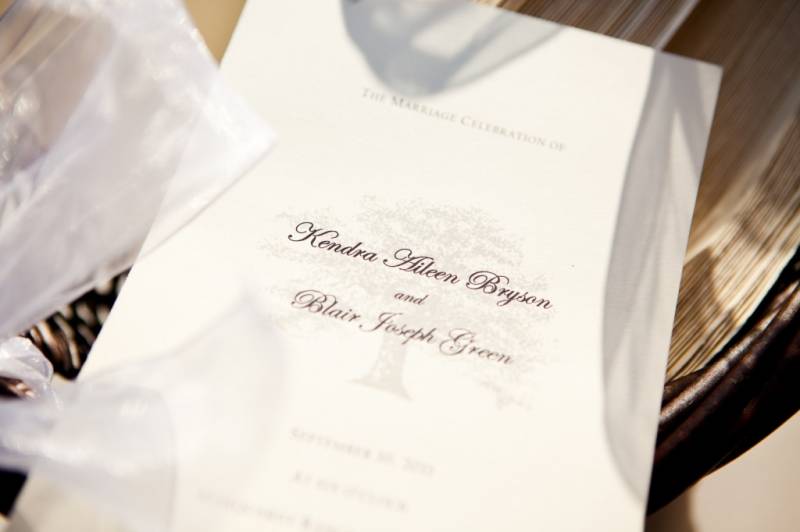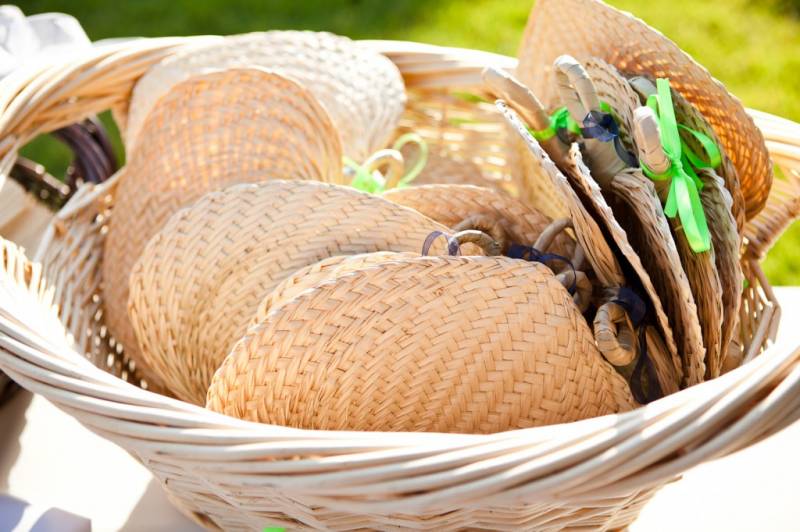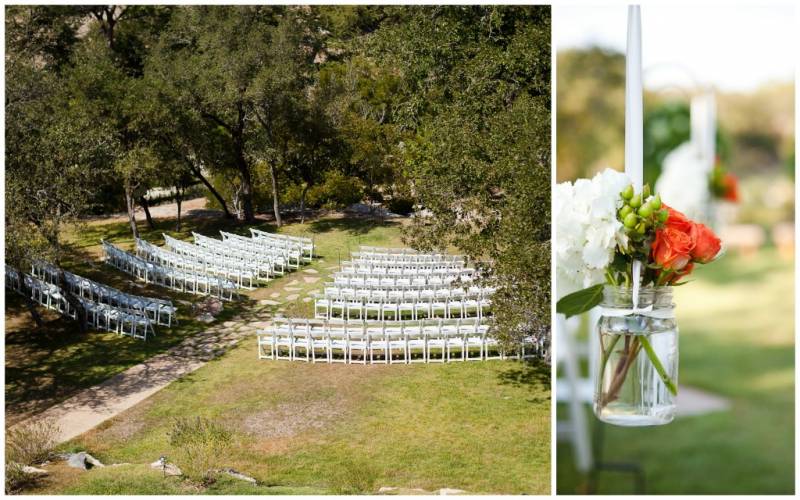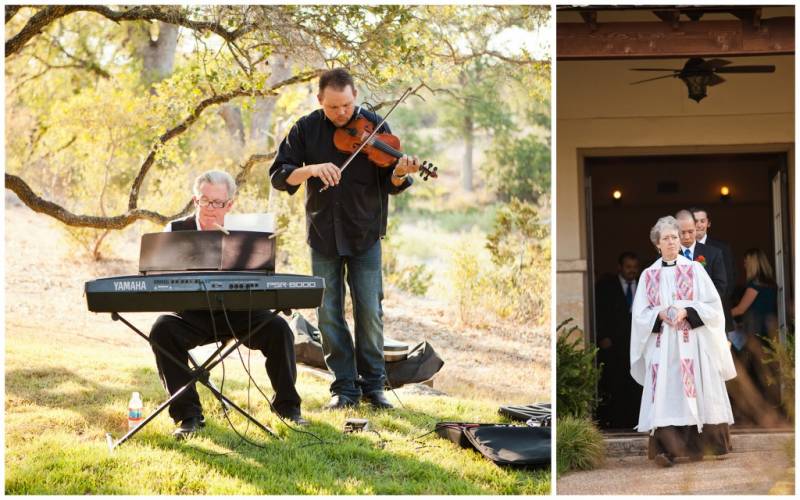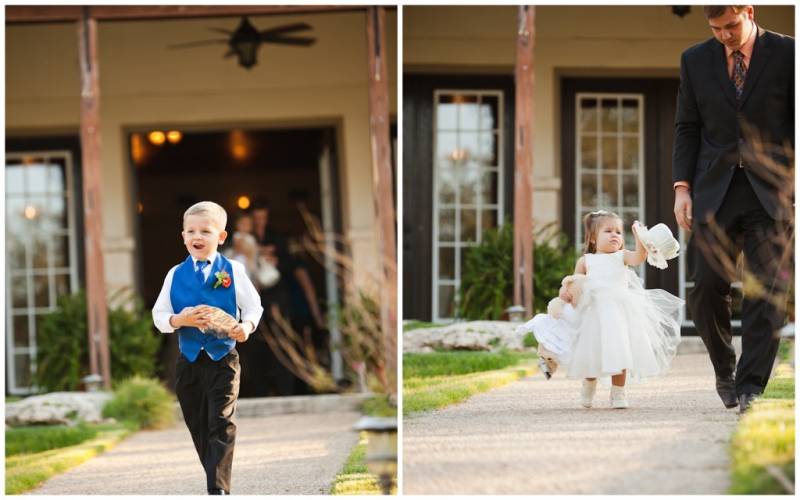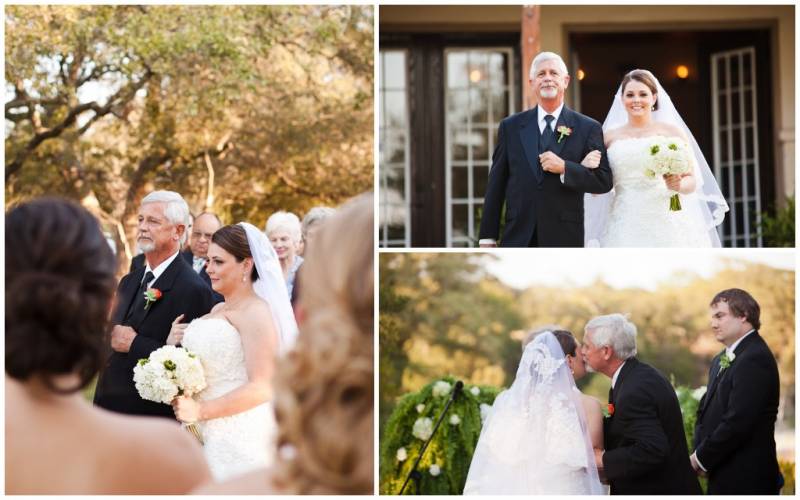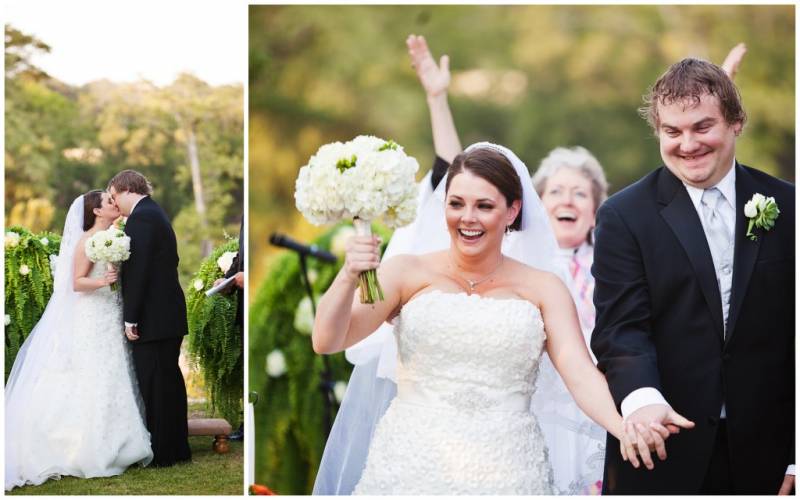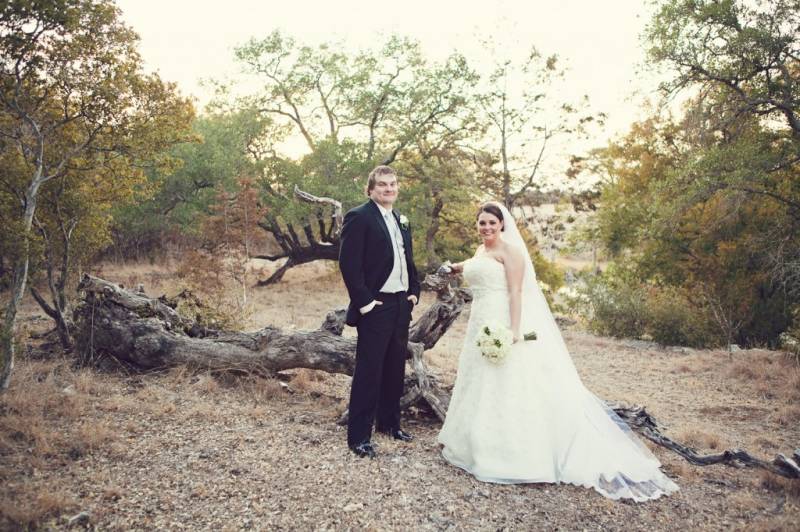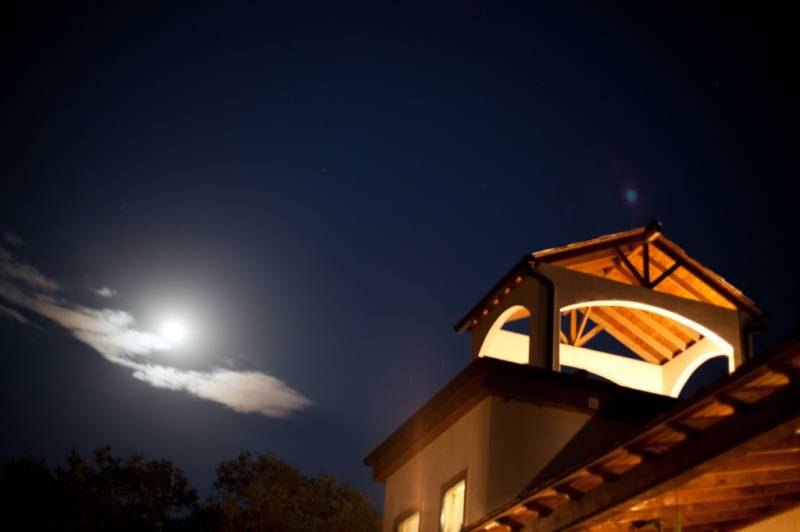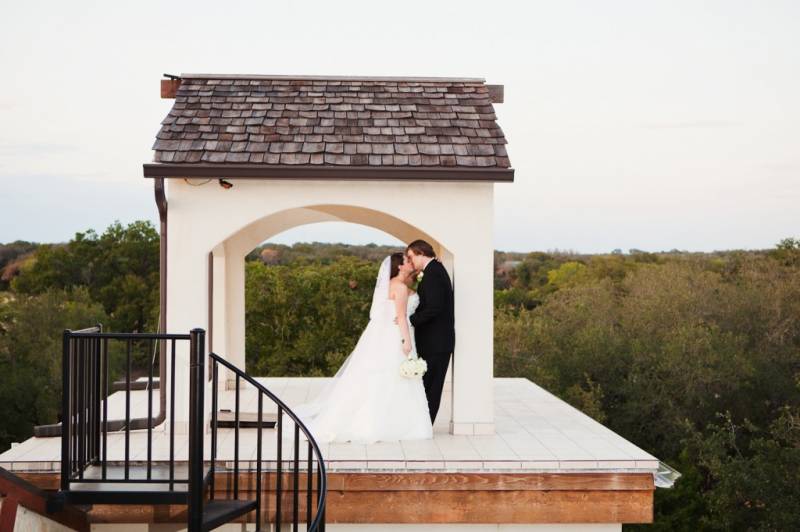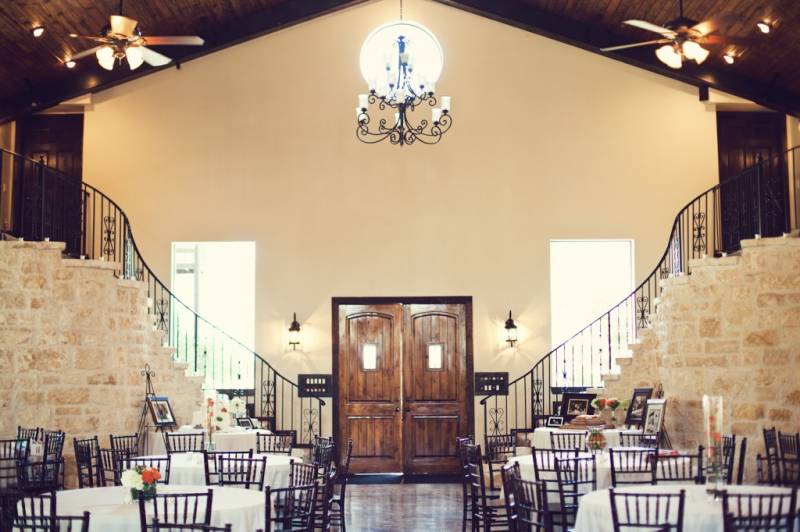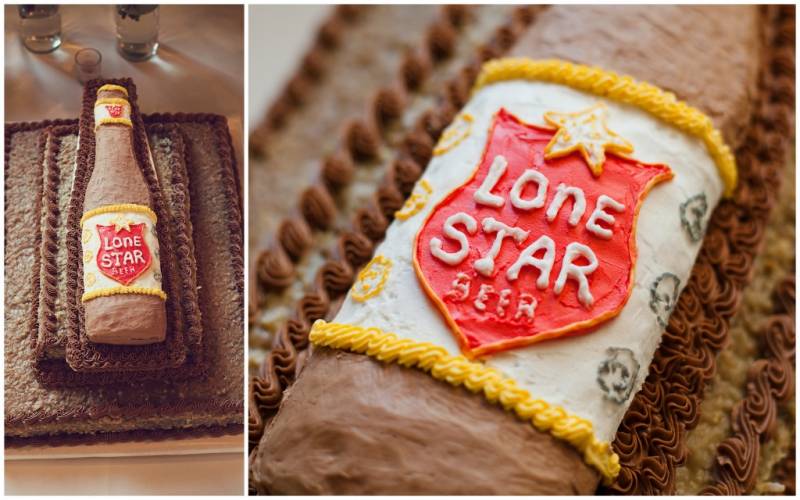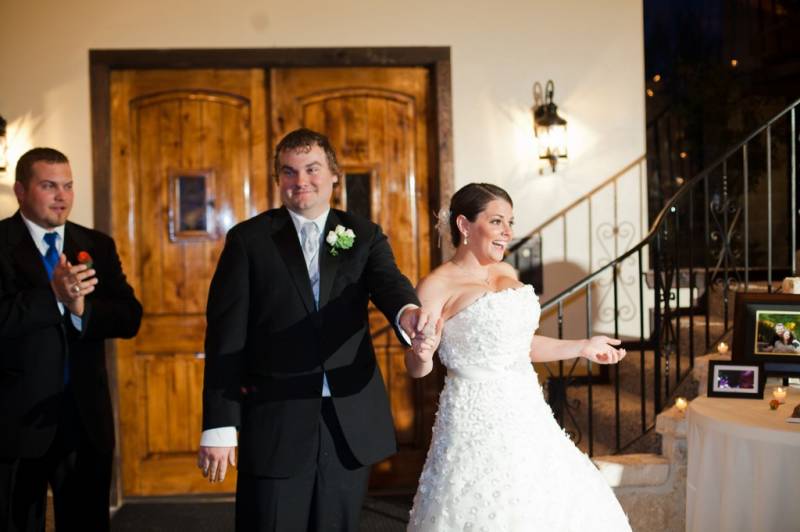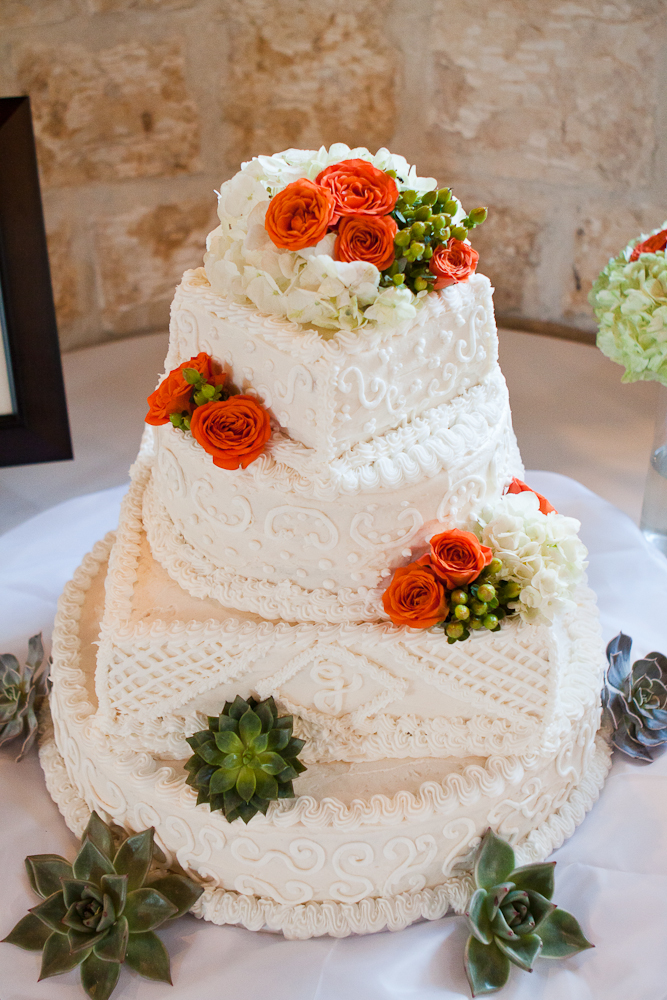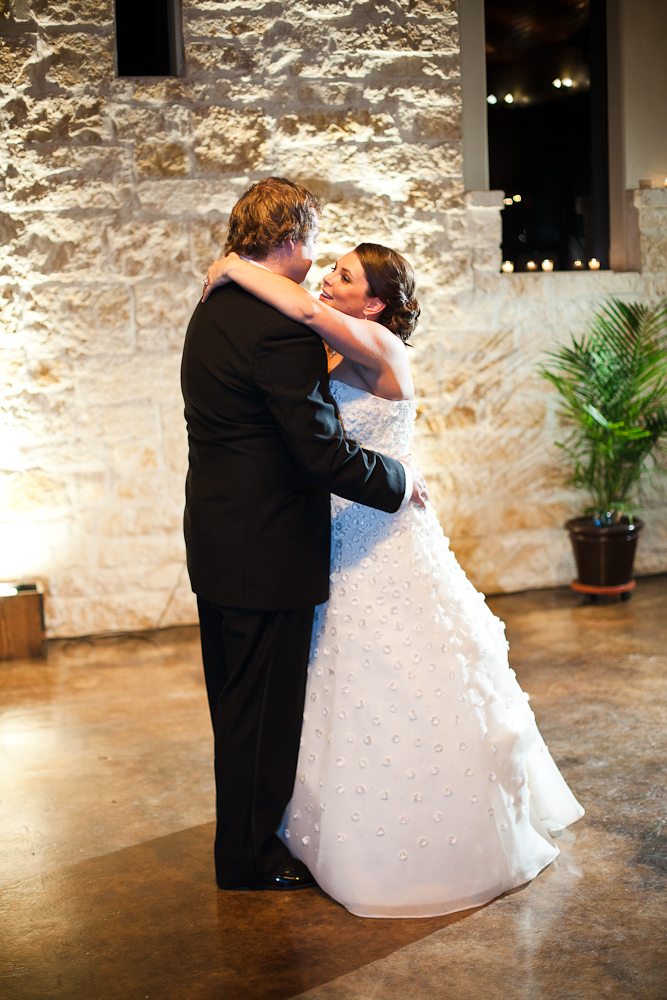 From Carlea J...Kendra Bryson and Blair Green were married in a sunset ceremony at The Marquardt Ranch in Boerne, TX. I say sunset because one of the buses full of guests got lost for almost an hour and they arrived just before sunset! Kendra and Blair just smiled and laughed it off. They were both so relaxed and in the moment.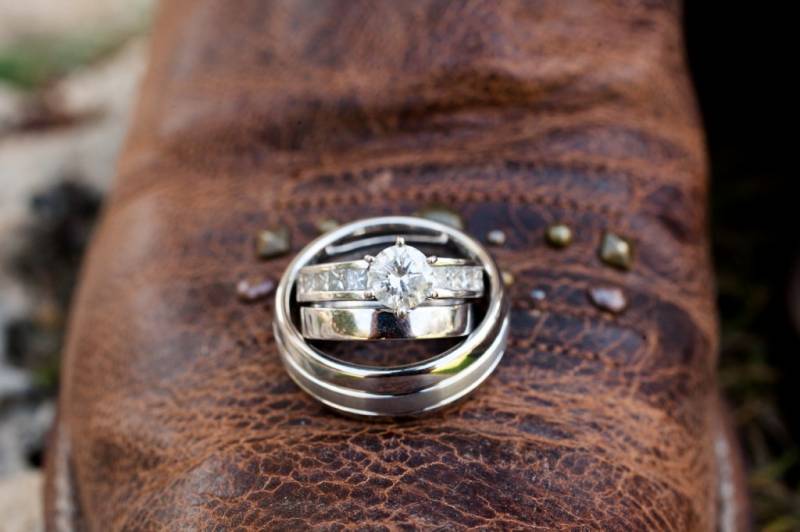 Kendra works in the kitchen and bath industry and the ring bearer carried a copper and nickel leaf bowl that was made by one of her copper sink companies, Thompson Traders. Blair's grandma made both cakes, including the Lonestar Beer groom's cake! The flowers were a mix of white, burnt orange (Kendra is a UT grad), and succulents. After the ceremony, Kendra and Blair climbed into the bell tower on top of the building for photos... very high up!!
In memory of her mother, Kendra wore her antique Priscilla of Boston veil, which was originally made to order for her mom's 5'10 build as a cathedral length. She had it reworked to fit her height and dress length - it was her something old. She also wore a mix of jewelry from her mother and her stepmother. The (real) six pence in her shoe was her something borrowed from her new mother-in-law.