You're going to want to get your notepad out for this pink-infused Austin wedding! Eclipse Event Co. sent this beautiful affair over and I could not wait to share it with you all. The bride and groom had a classic and traditional wedding infused with pops of pink everywhere they could fit it in. Jessica Frey Photography captured every amazing detail. Please check out the gallery for even more pink deliciousness.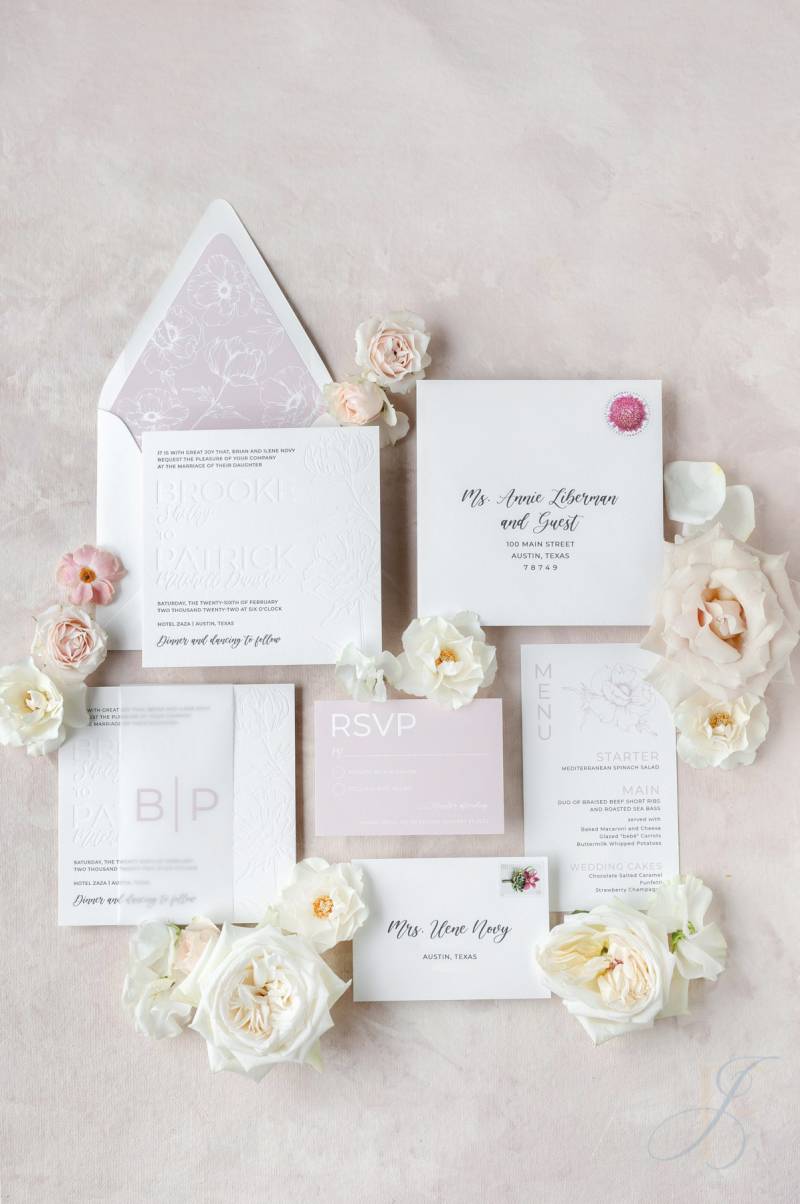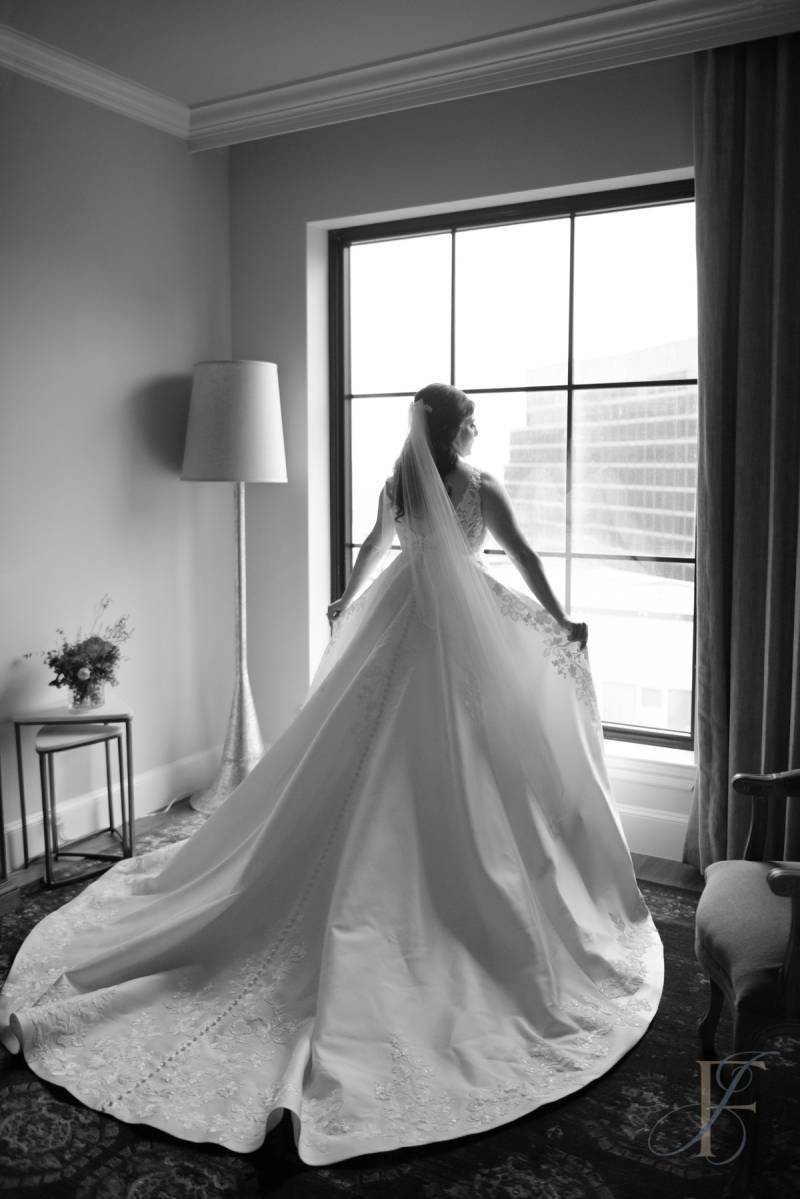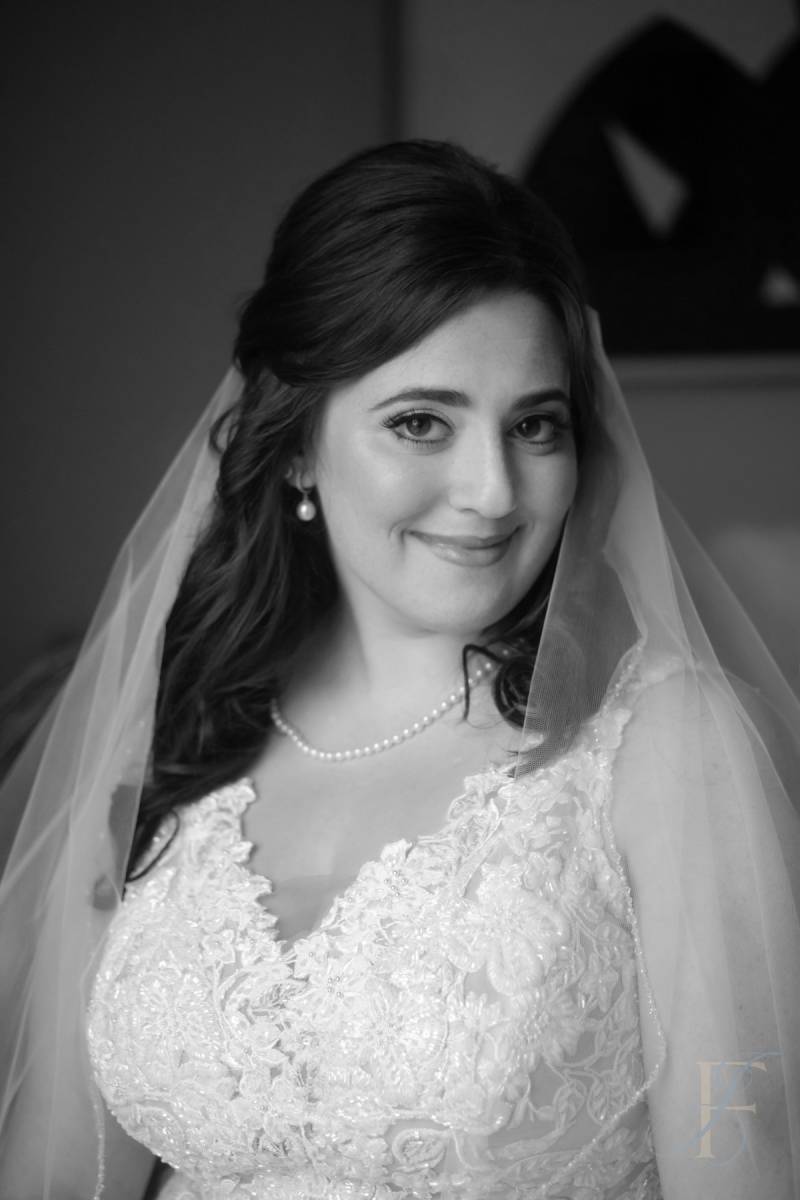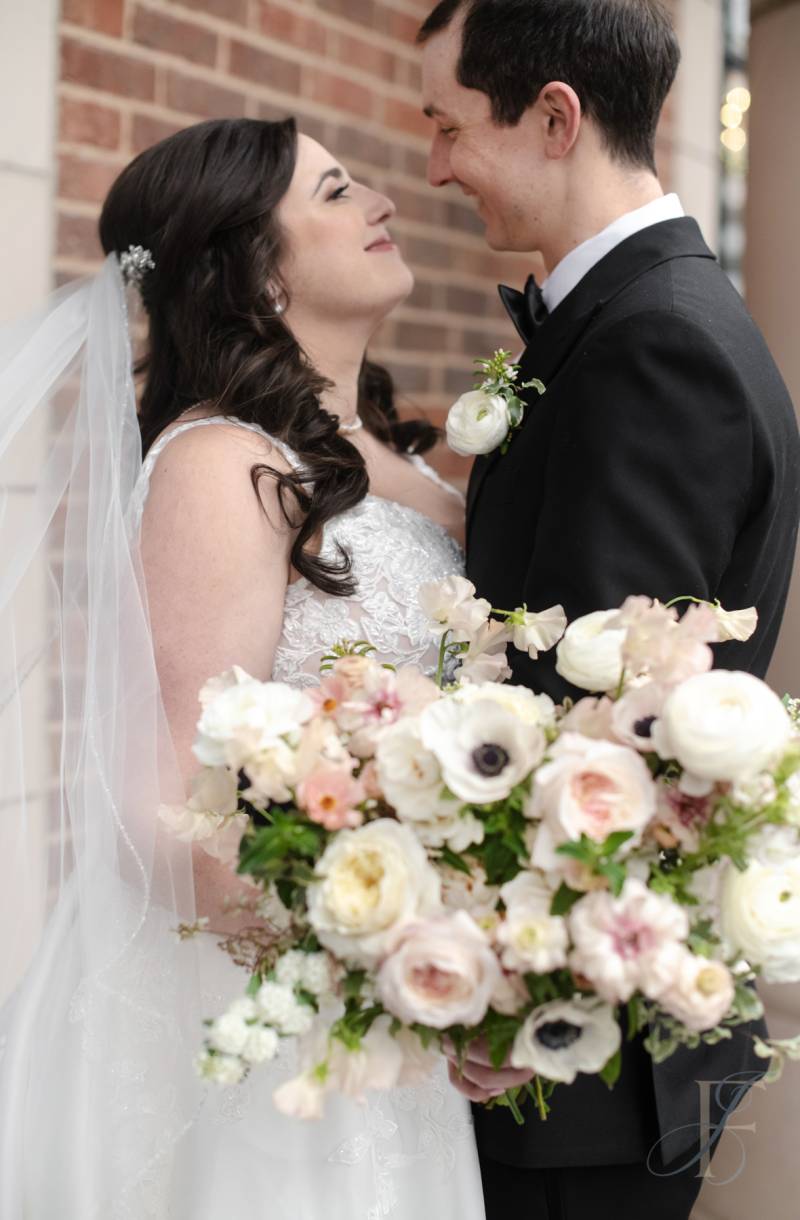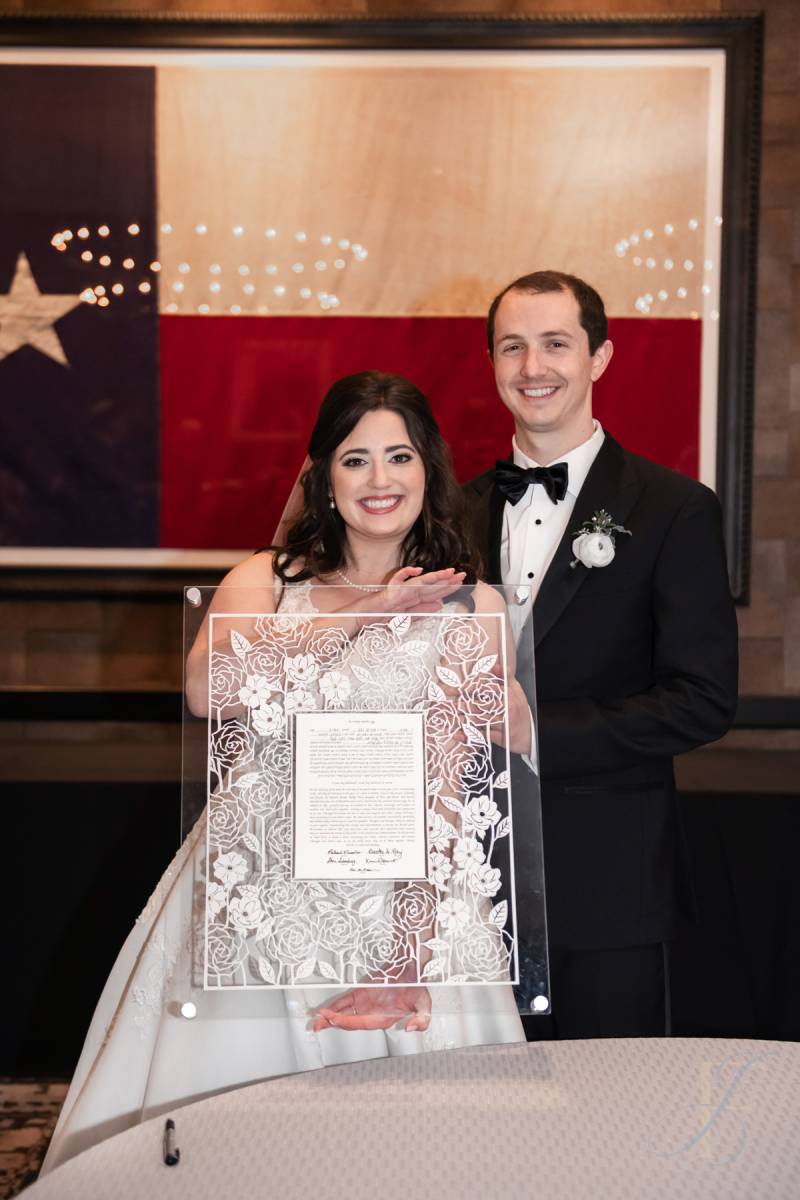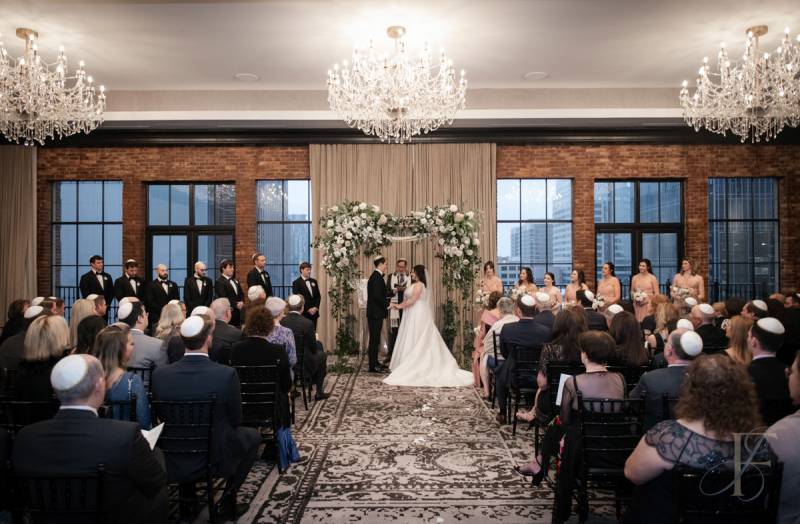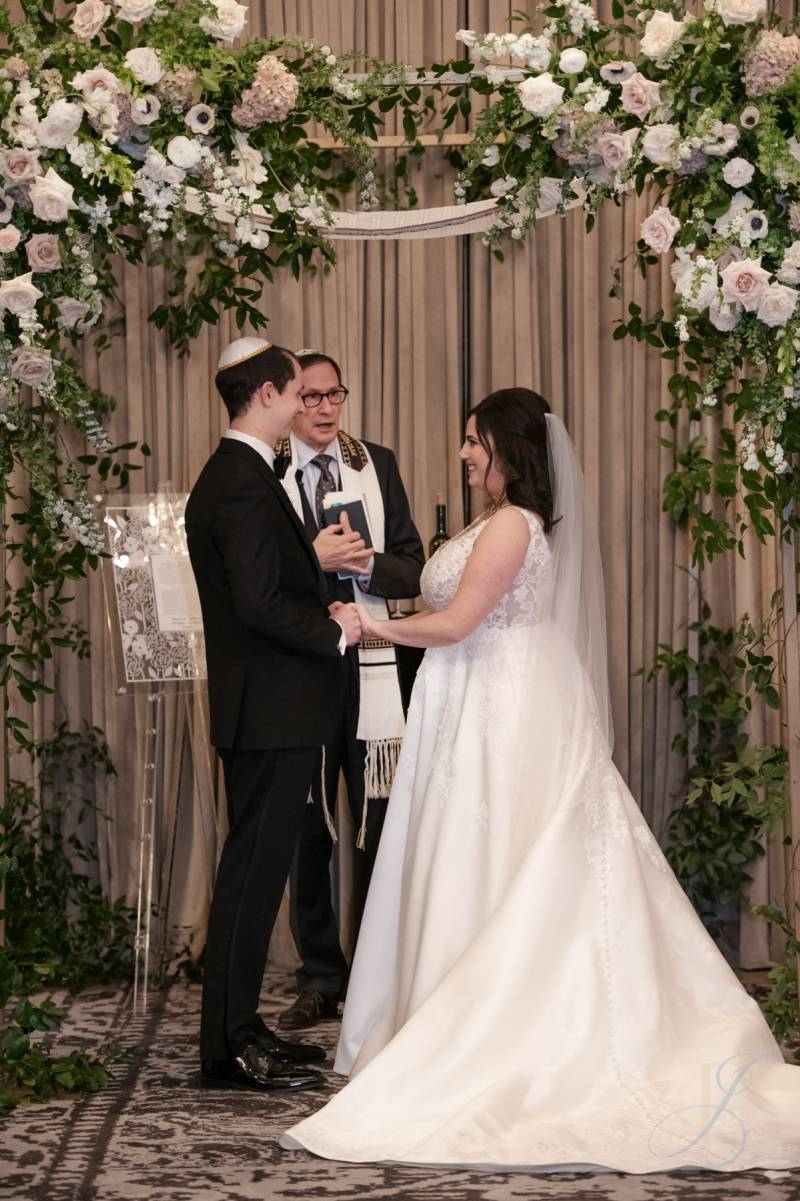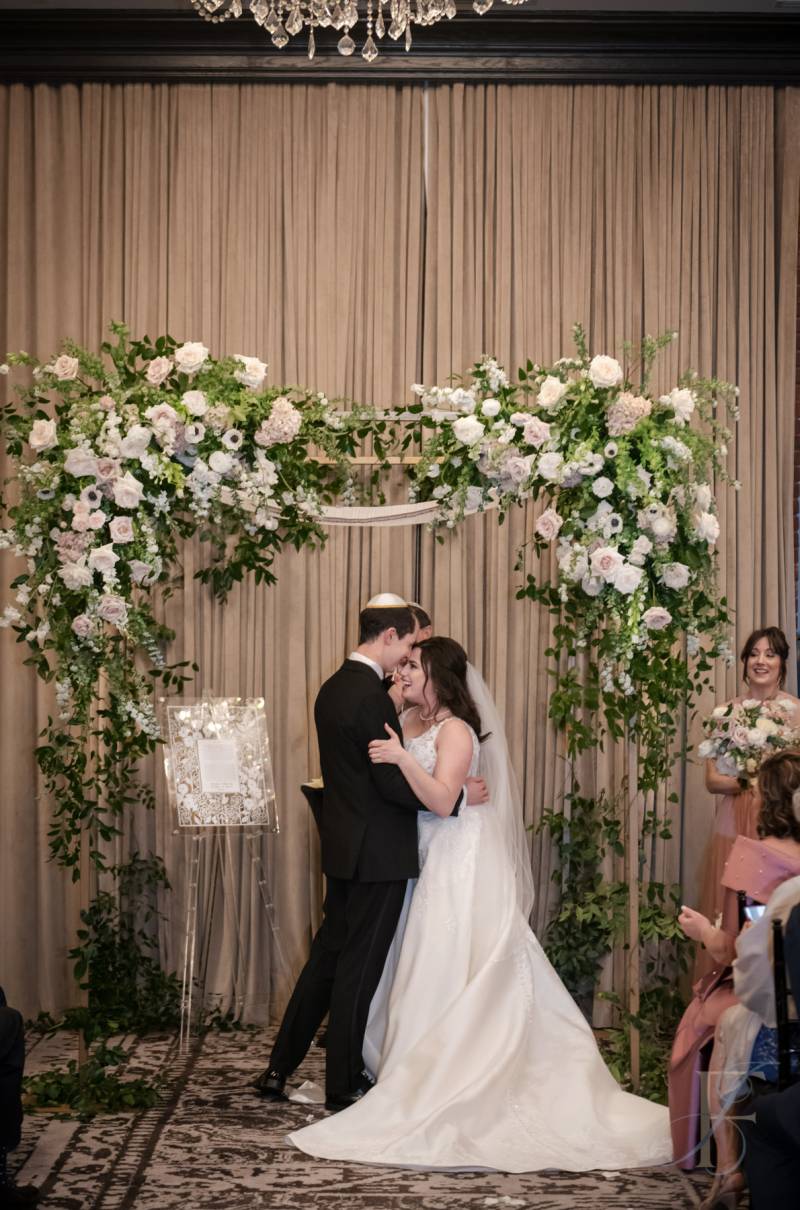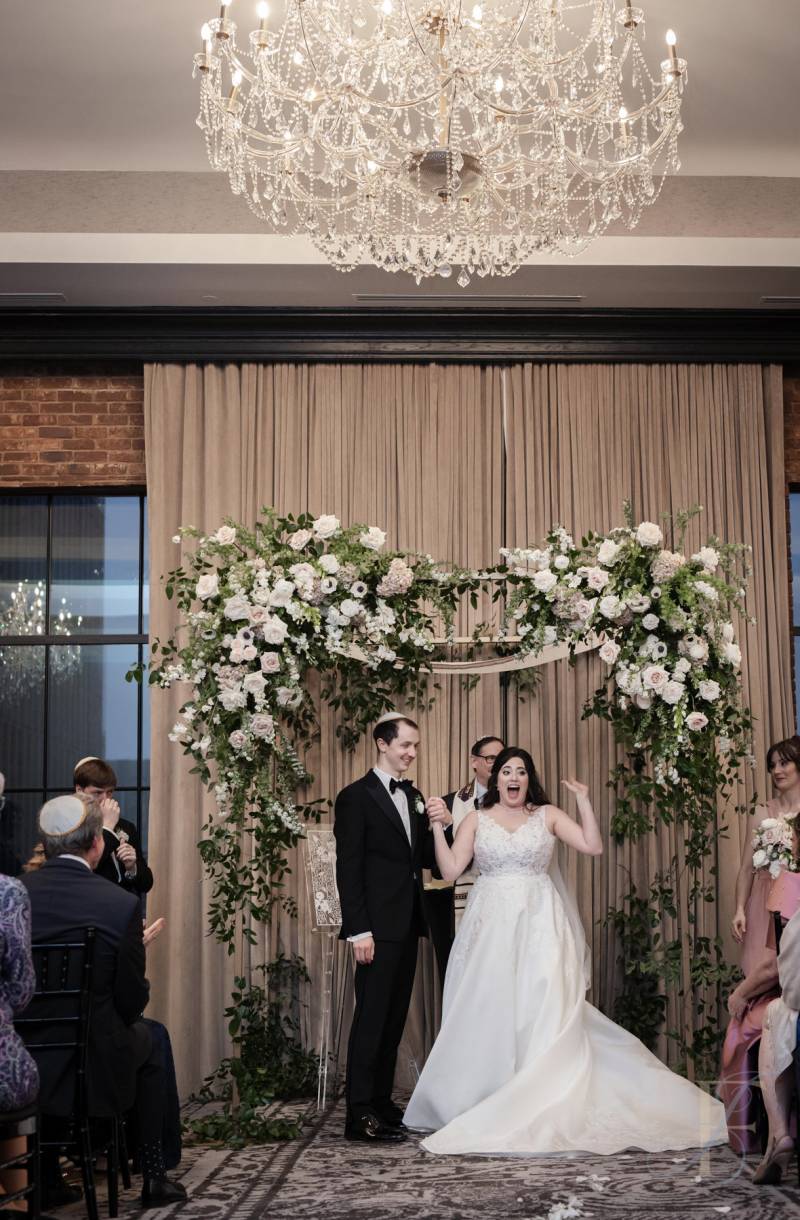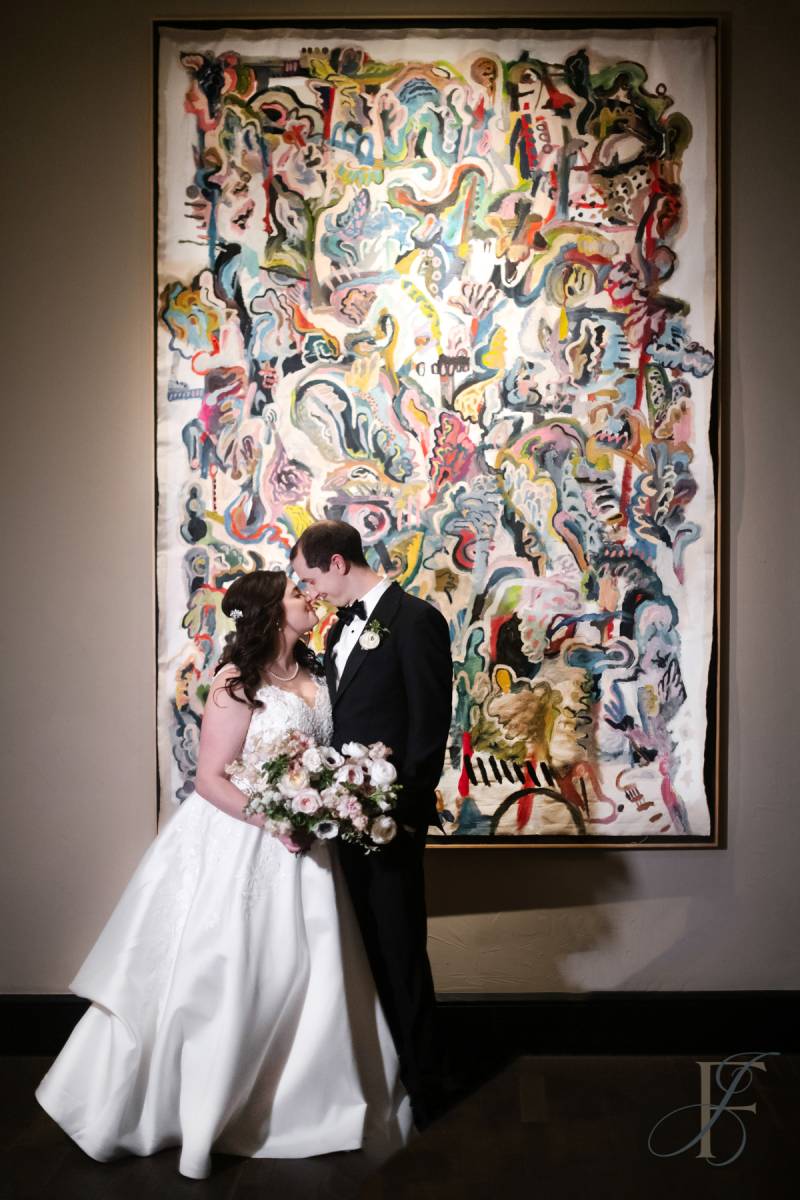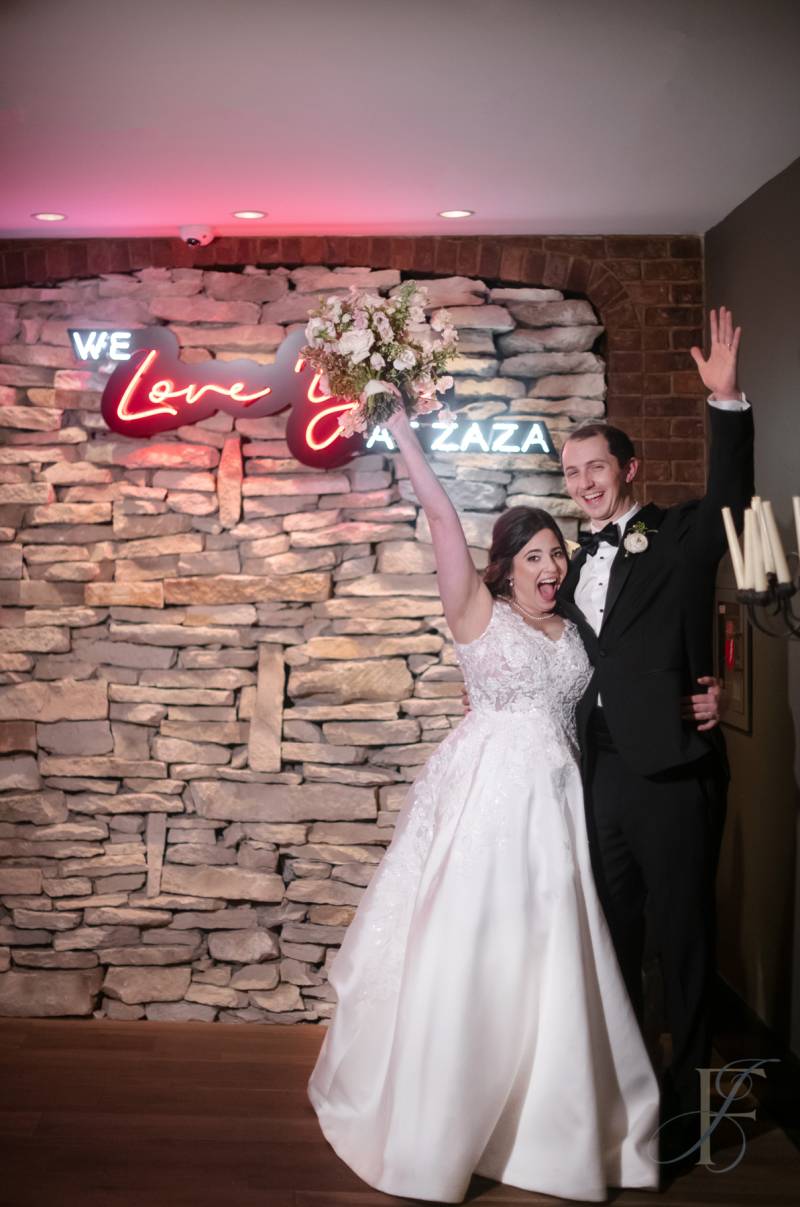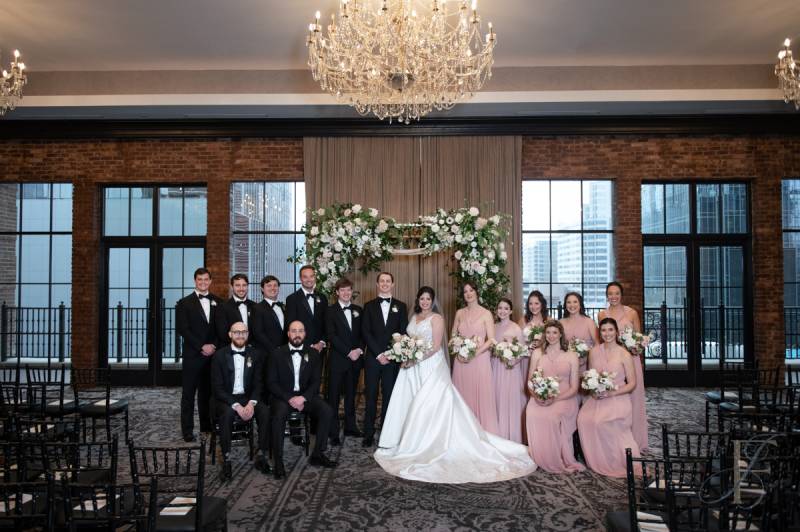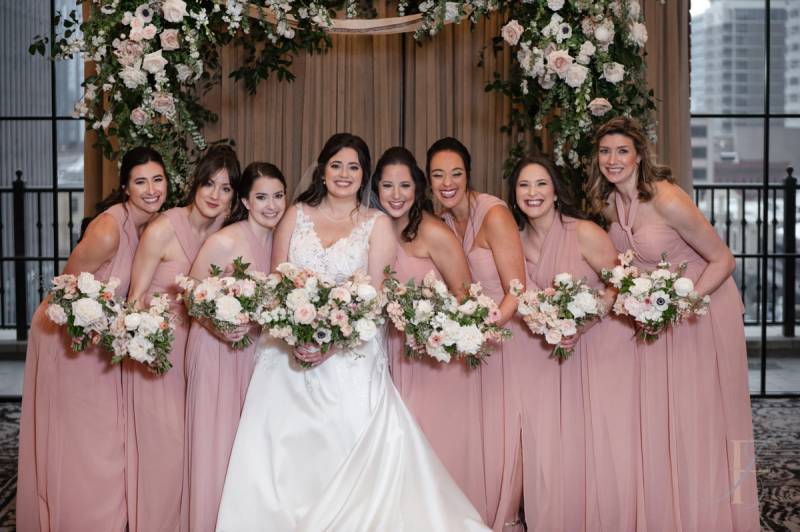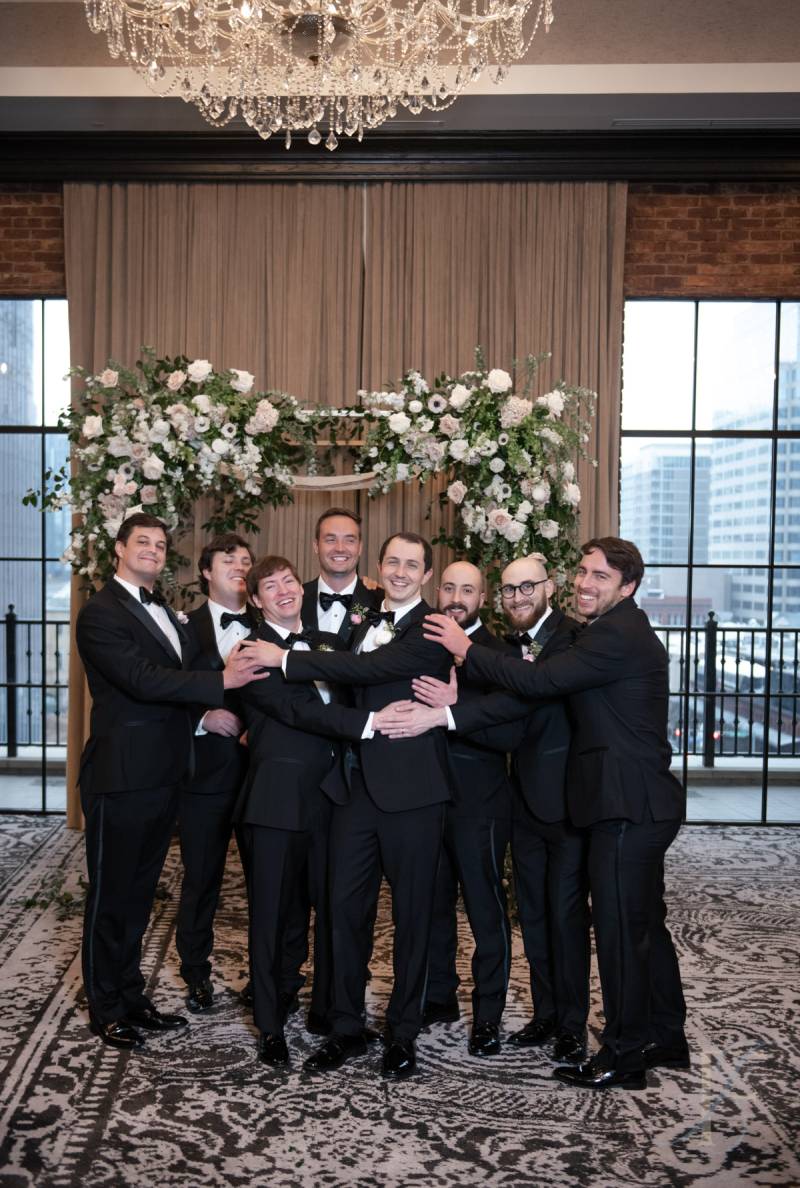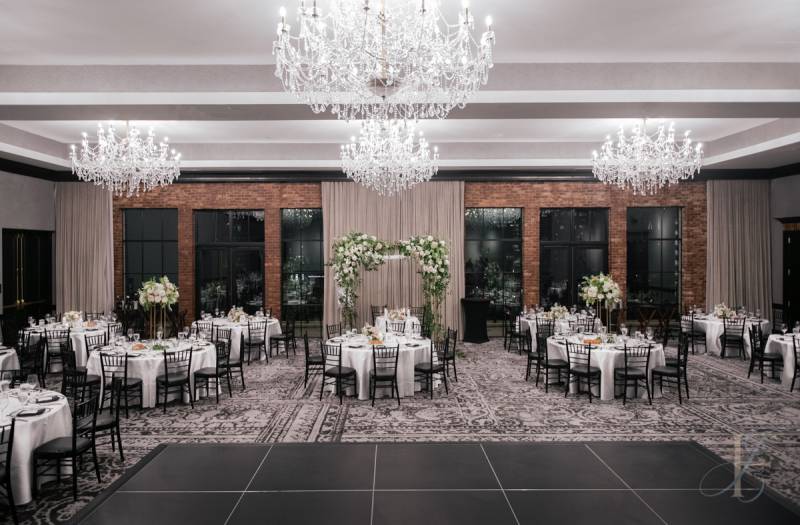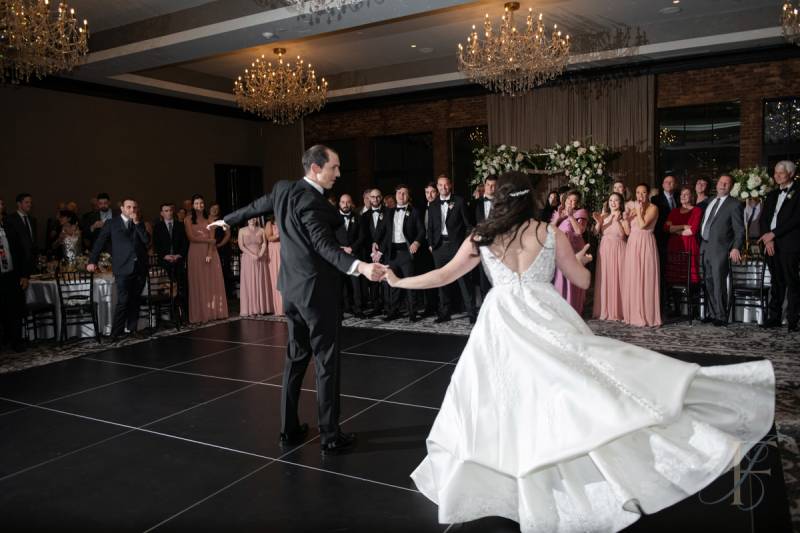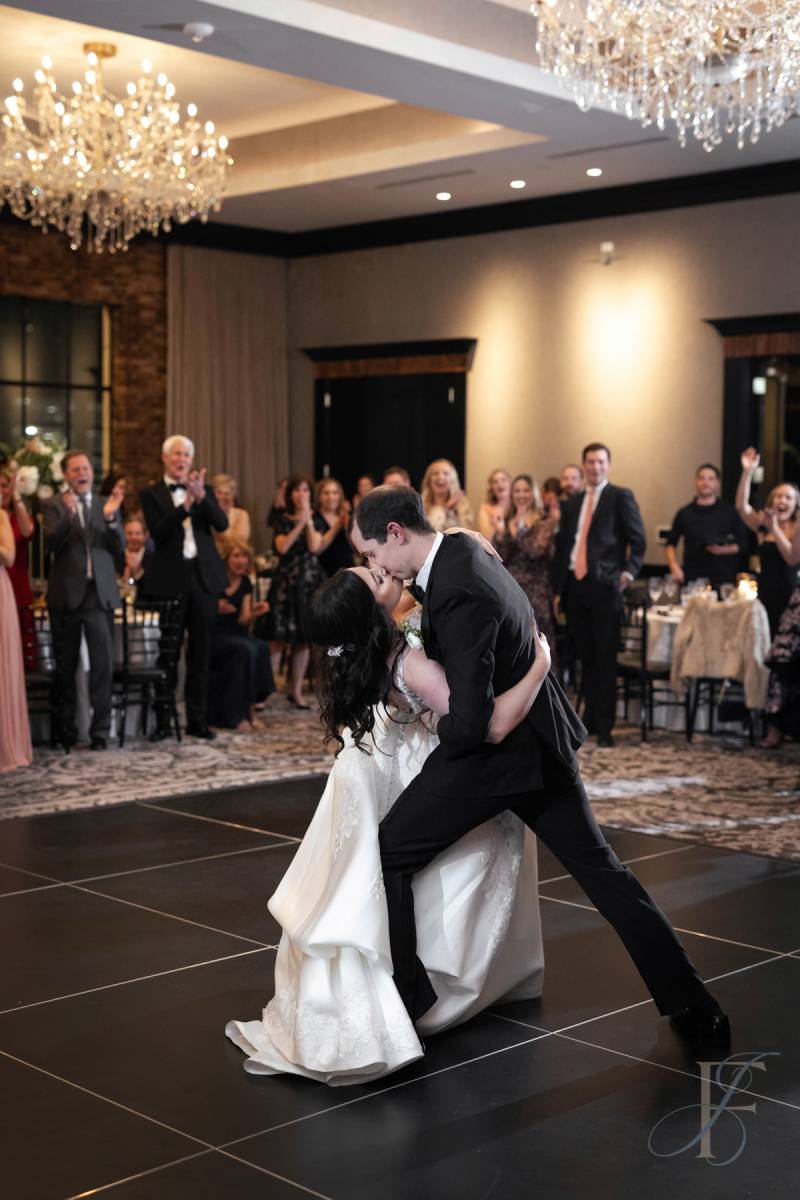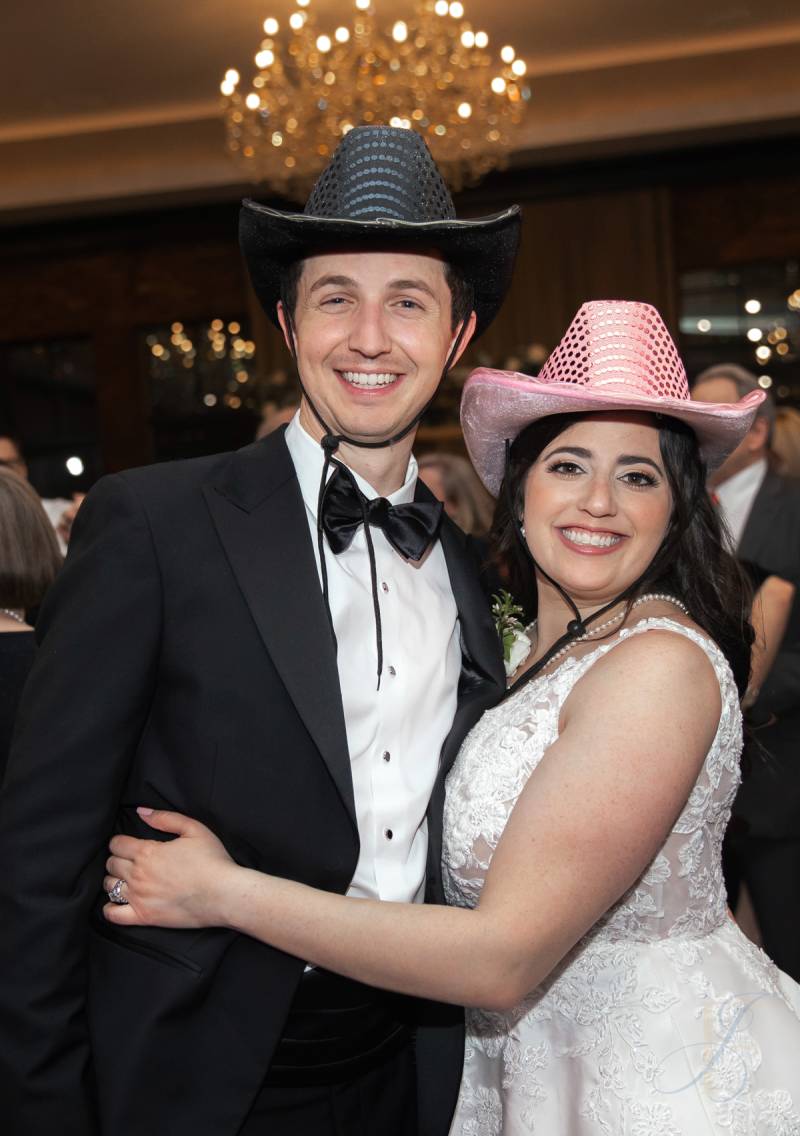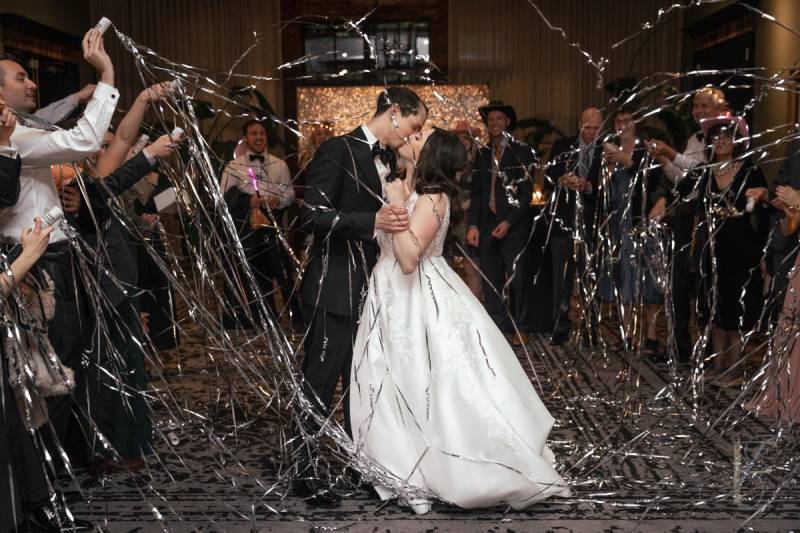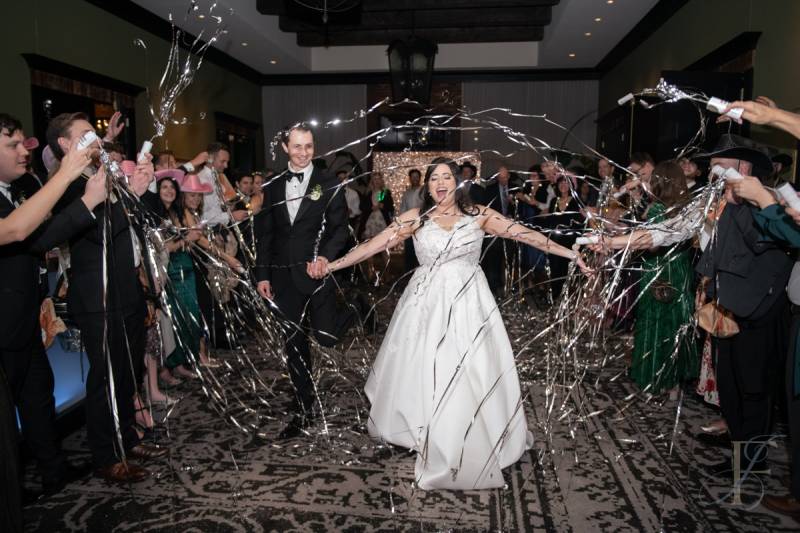 From Eclipse Event Co... Back in February, Brooke and Patrick celebrated their love with a beautiful Jewish wedding at Hotel ZaZa. Some of the Jewish traditions that they chose to include were the Ketubah, signing the marriage contract, and the Yichud, a private moment, right before the ceremony.
We love all of the pink tones in Brooke and Patrick's wedding, especially in the floral! We normally see a lot of black-tie-themed weddings at Hotel Zaza, mostly with guests in all white, black, or neutrals. But this little splash of pink is really unique and perfect for what Brooke wanted!
For a late-night snack, Hotel ZaZa's catering staff made Whataburger-inspired food to match the customized Whataburger graphics ordered from Etsy. And voila! A yummy gourmet version of fast-food treats!
They had a super unique cake element. Part of the inclusivity of it all was that the cake cutting was actually a cake tasting! We had to time it just so, but halfway through Brooke and Patrick doing the last toasts, the Hotel ZaZa team began to bring out the cakes. There were three different flavors and a scorecard made by The Inviting Pear with a Golf Type Pencil for guests to vote on their winning cake. The winning cake would decide the flavor the couple would eat on their one-year anniversary. And the winner was: Salted Caramel!
This sweet couple was so happy that they partied nonstop! We thought their reception props were so fun: we had cowboy hats, necklaces, glasses, glow sticks, and crowns. It was prop galore! Congratulations to the Dunshees!