Bridal luncheons can be so much fun for a bride-to-be. Not only are they a time to get together with your loved ones prior to your special day, they offer another reason to throw a beautifully-styled party. Holly Hoyt gifted us with these stunning images from this Houston Parisian styled bridal luncheon designed by Party Architects and Tamara Menges Designs. These ladies put together one of the most stunning styled shoots we've ever featured here on 7 Centerpieces.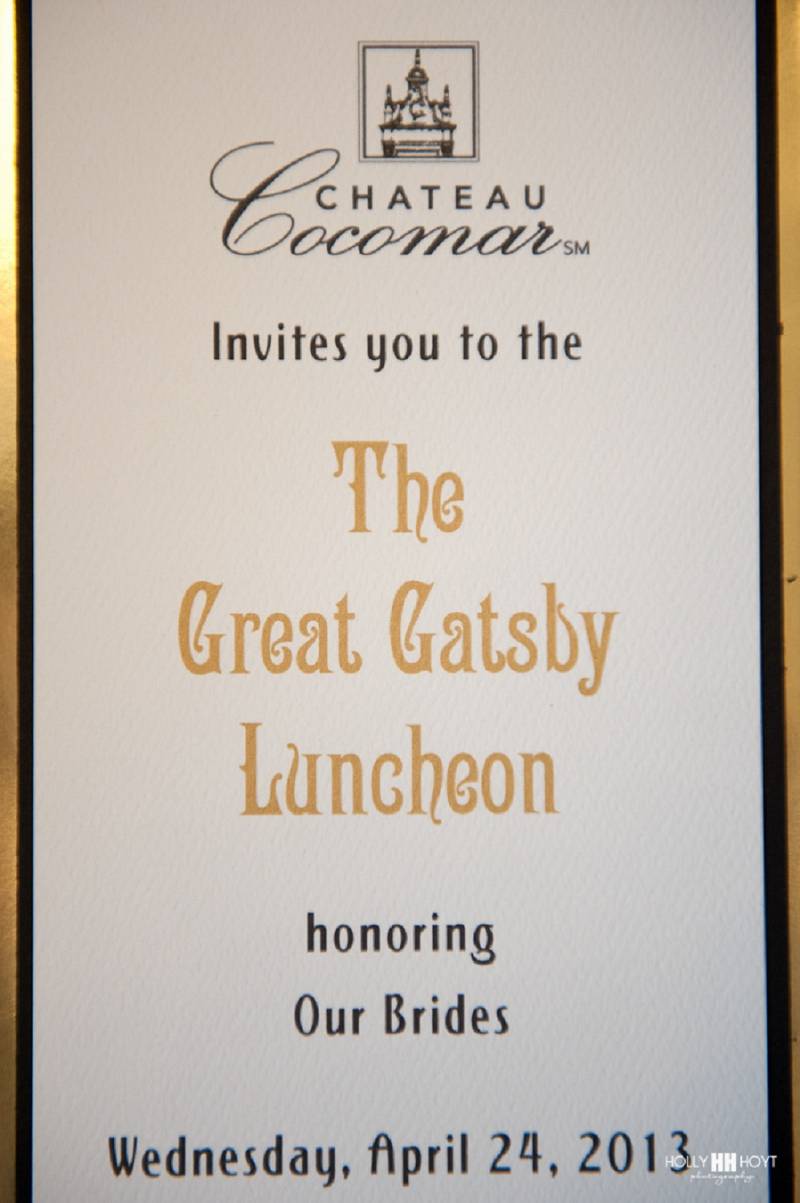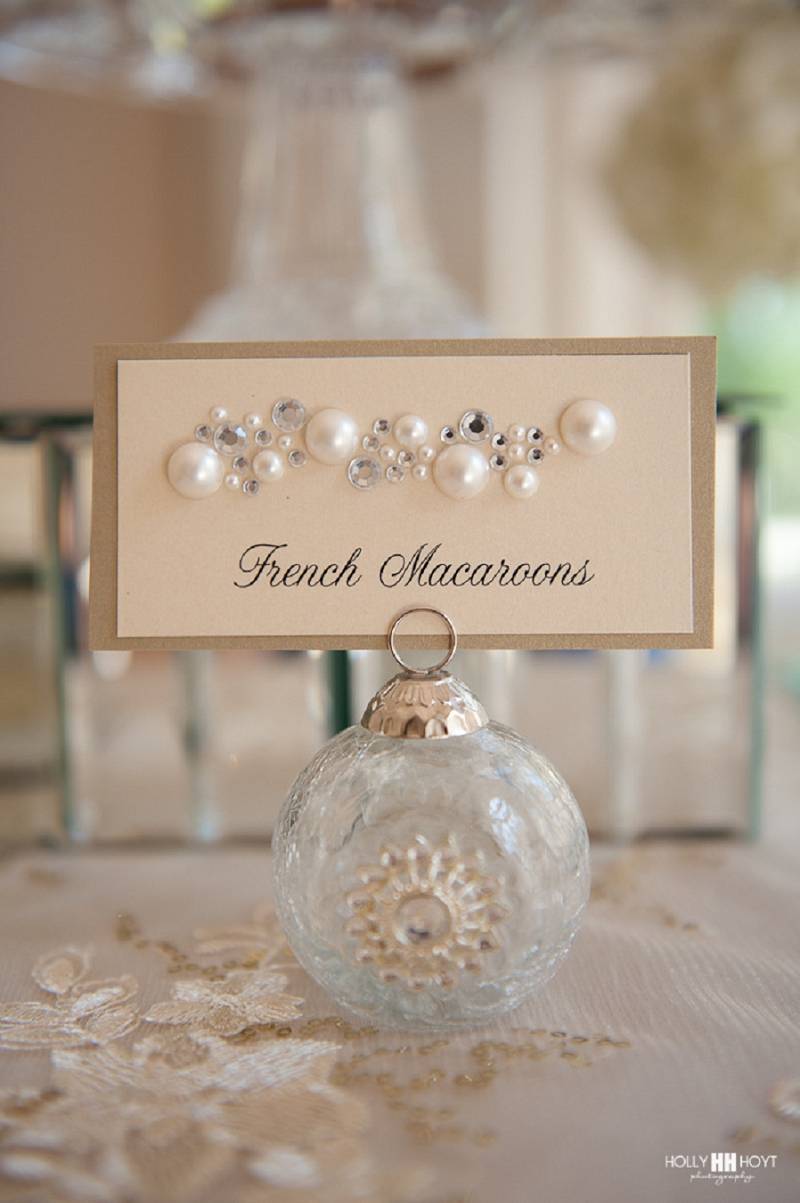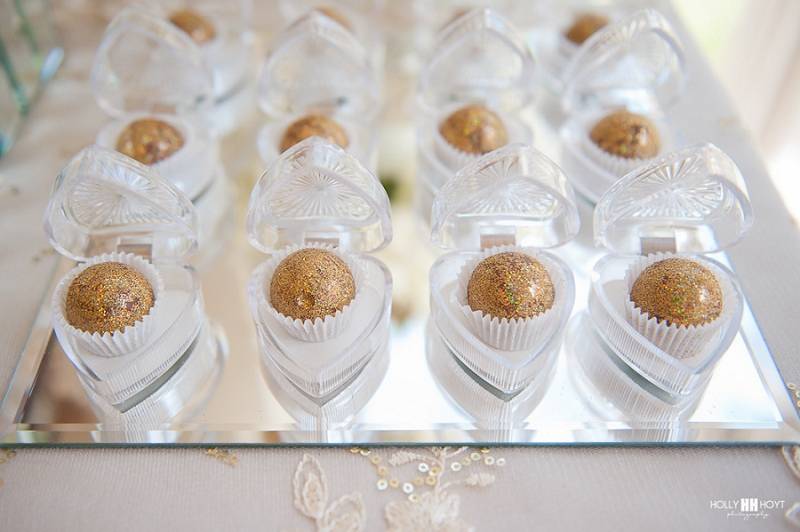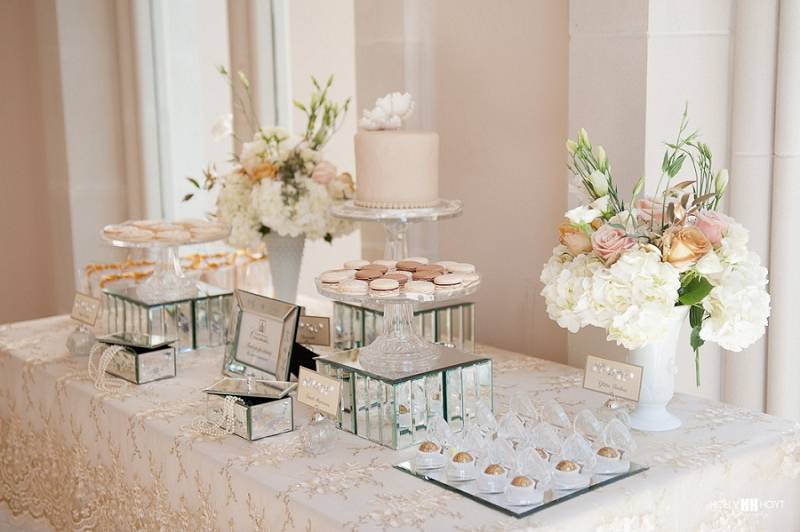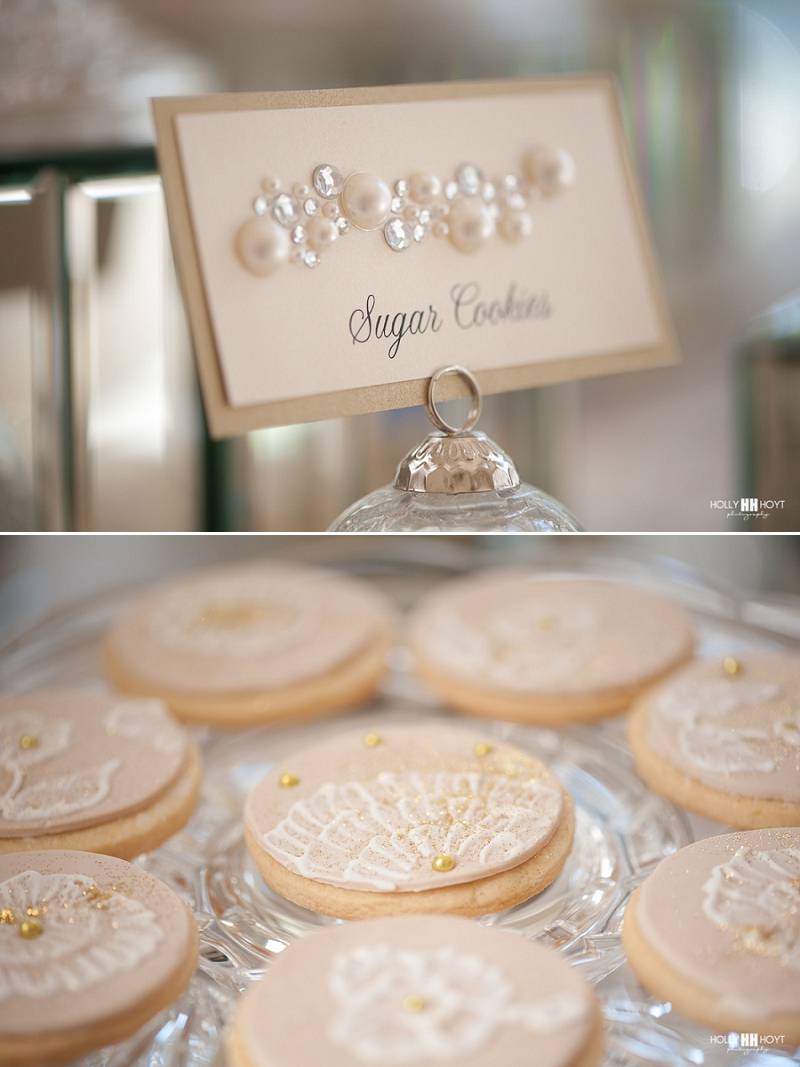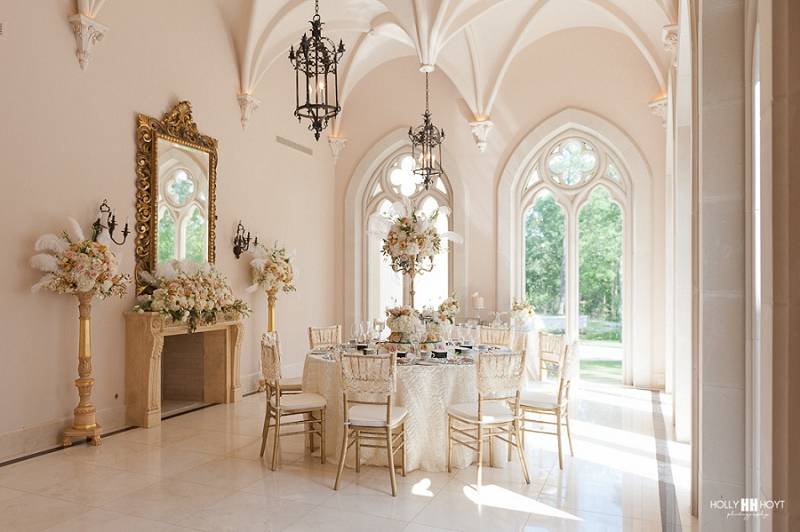 When I saw this photograph, I literally gasped! The beauty of Chateau Cocomar is comparable to that of a Parisian mansion. Those windows are majestic and that ceiling is stunning. With a venue with this much natural beauty, any celebration held here is bound to "wow" your guests.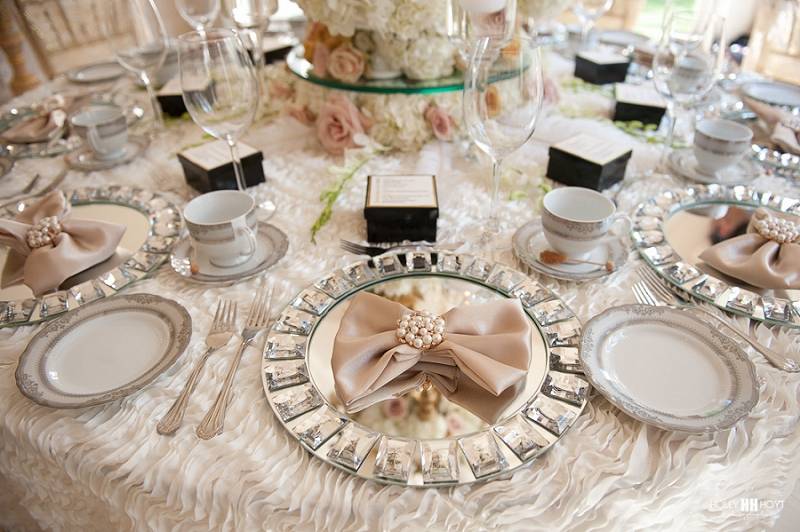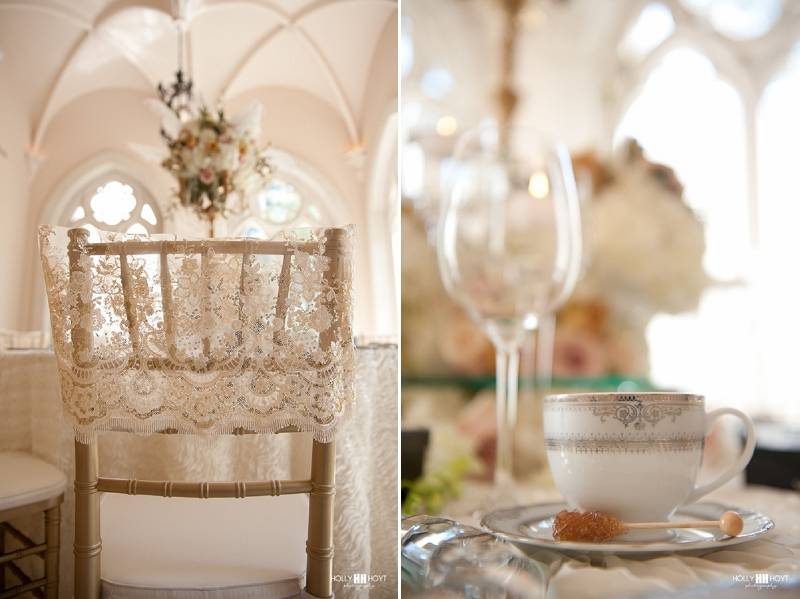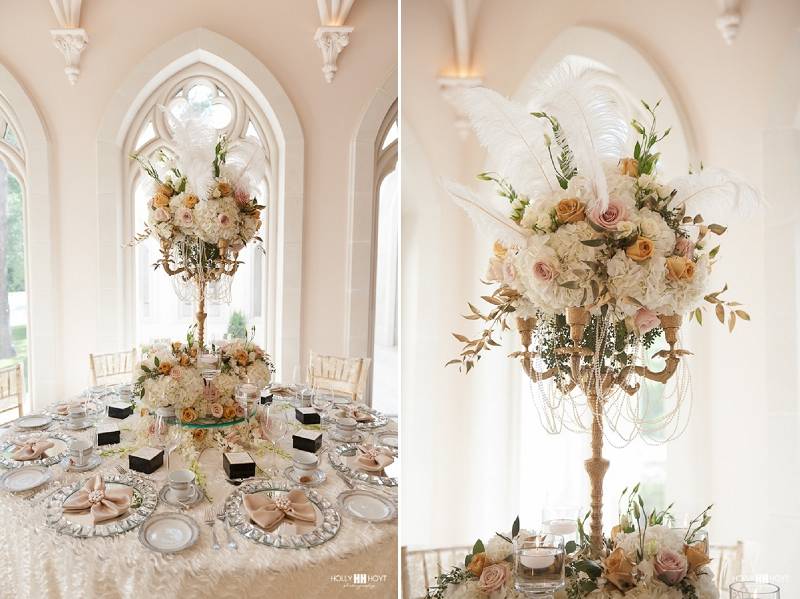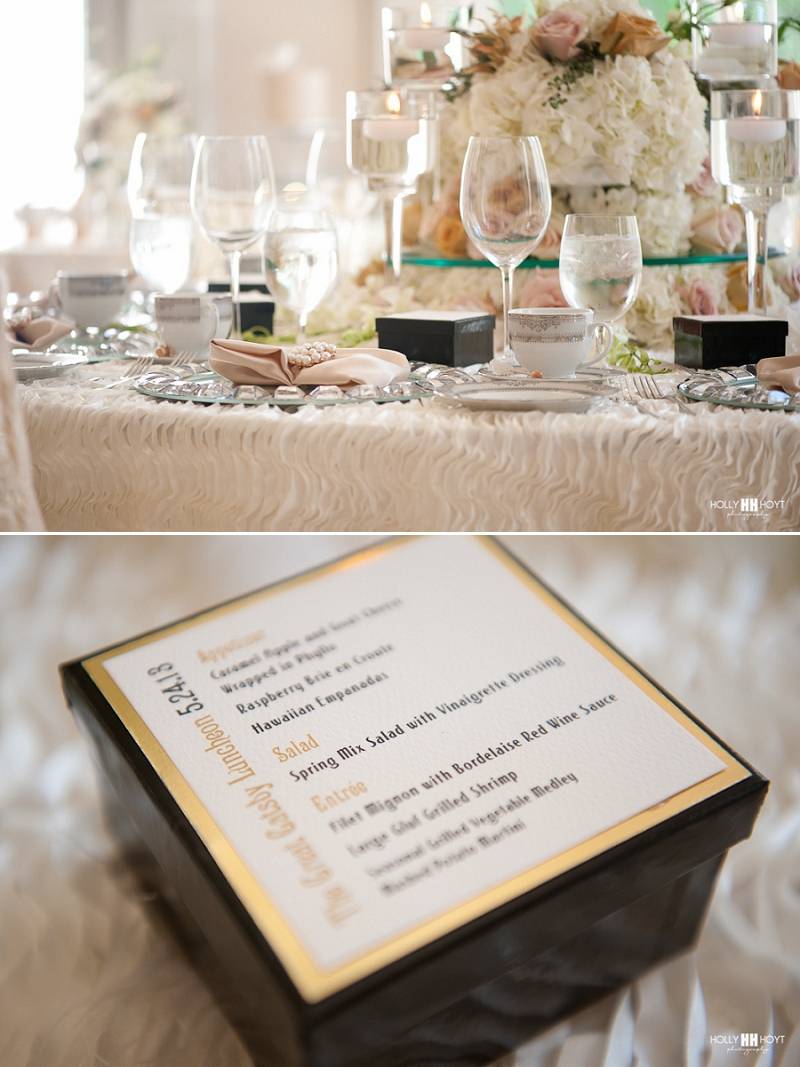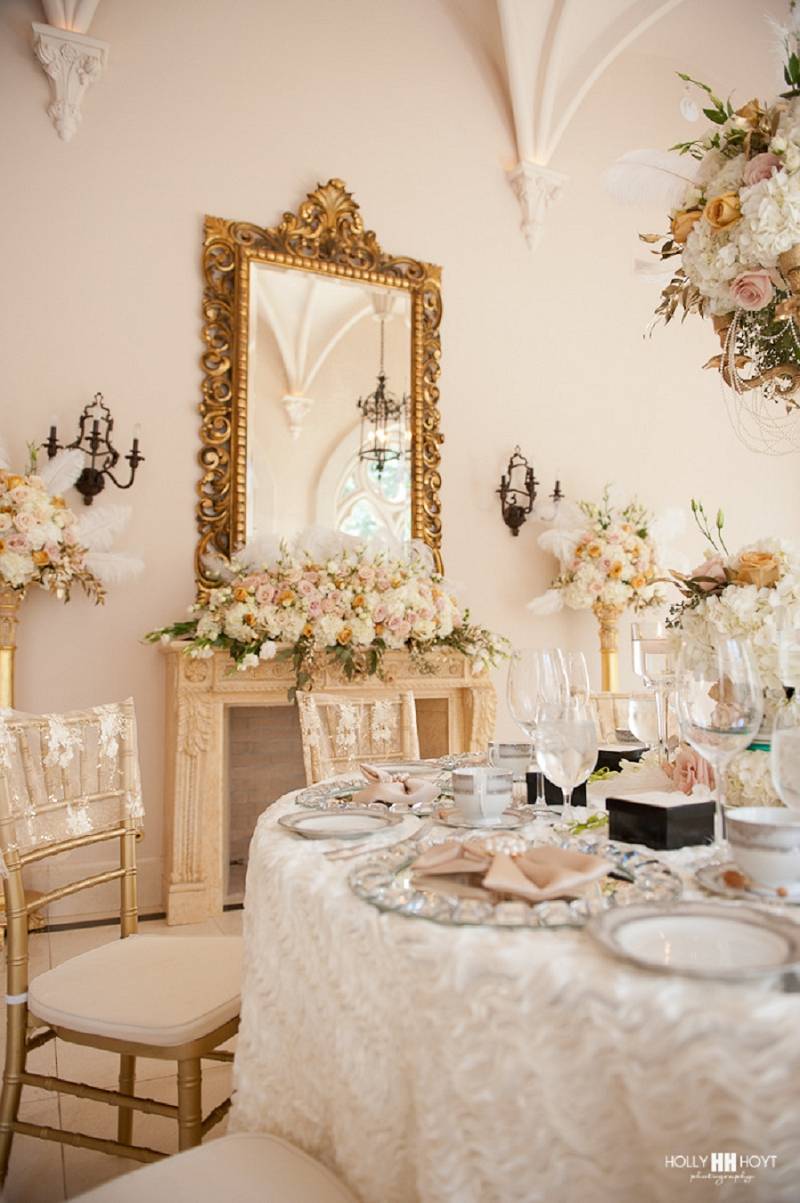 This tablescape makes my heart swell! Anyone who knows me knows my favorite design element of any wedding celebration is the tablescape. I love seeing how all of the individual elements come together to make one bold statement. Tamara Menges did not disappoint with this one! The glass chargers, the antique china, the napkins with the pearl broaches…it is just tablescape perfection!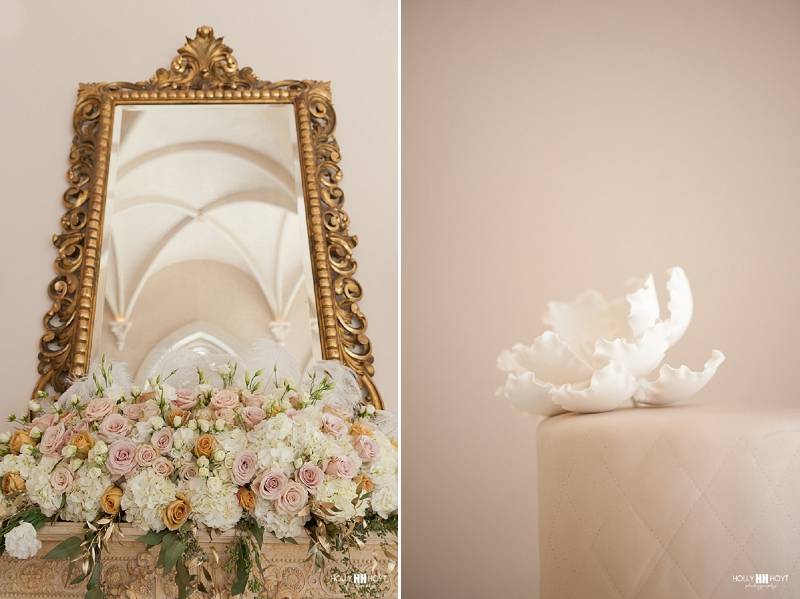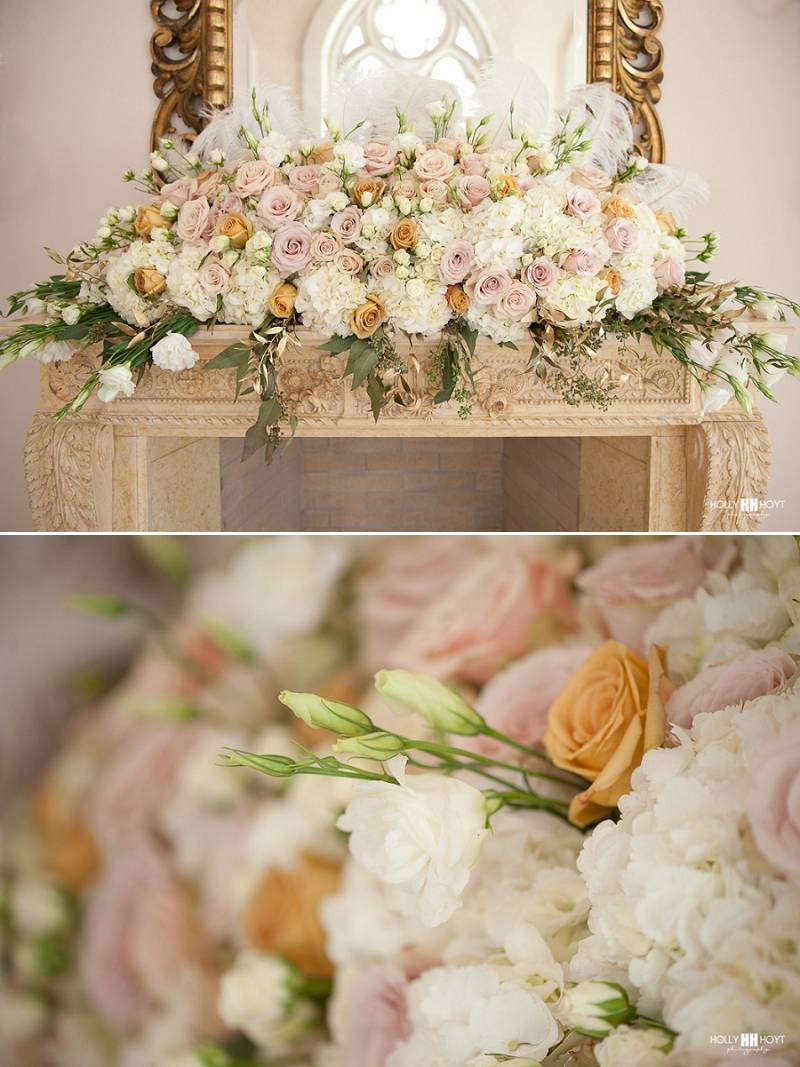 How adorable is this luncheon menu! It's such an innovative idea to print the luncheon menu on the guest favor card box.
Whew! I think I need to take a moment to take all of that beauty in. If you haven't had your fill for today, be sure to check out Holly's blog and Tamara's blog for even more gorgeousness.