We have a bright, sunny wedding to perk up your morning. I love it when a bride knows exactly what she wants and executes that vision to perfection. This yellow and charcoal affair was held at the Dallas Arboretum and captured beautifully by Tina of Agape House Studio. I have had the pleasure of working with Tina on a previous wedding and she is as beautiful (inside and out) as her photographs. So after you take in these rays of sunshine, hop on over to Tina's blog for more delightful photographs of this Dallas Arboretum wedding.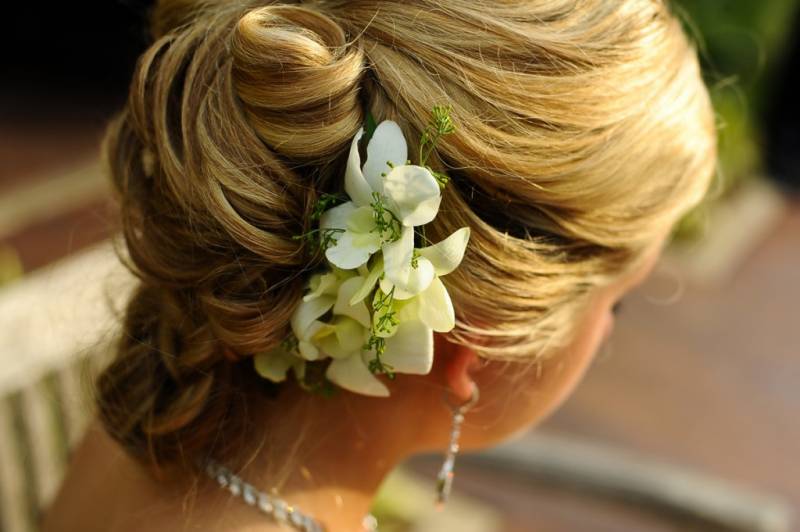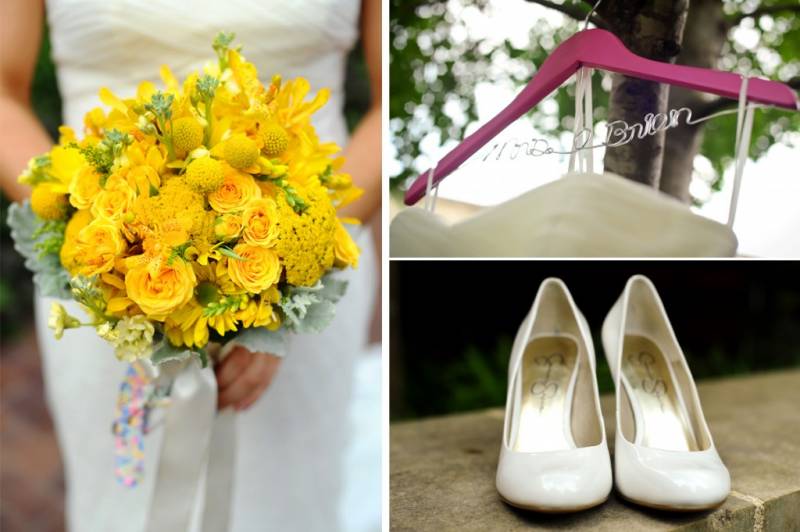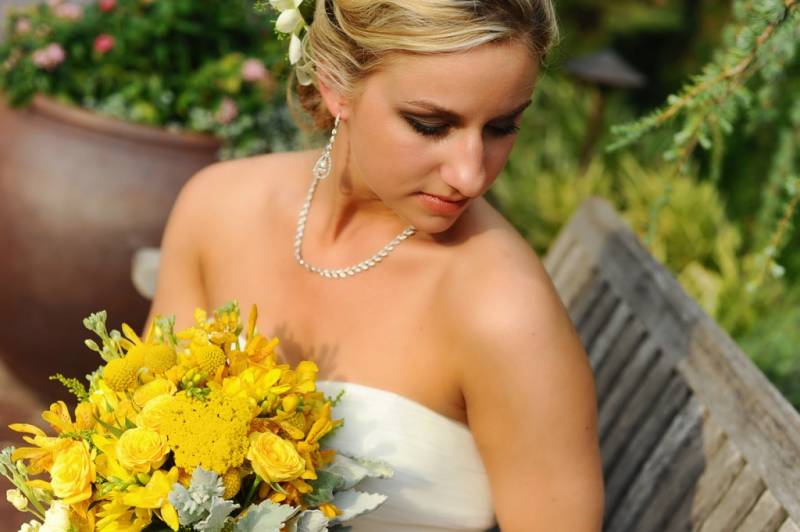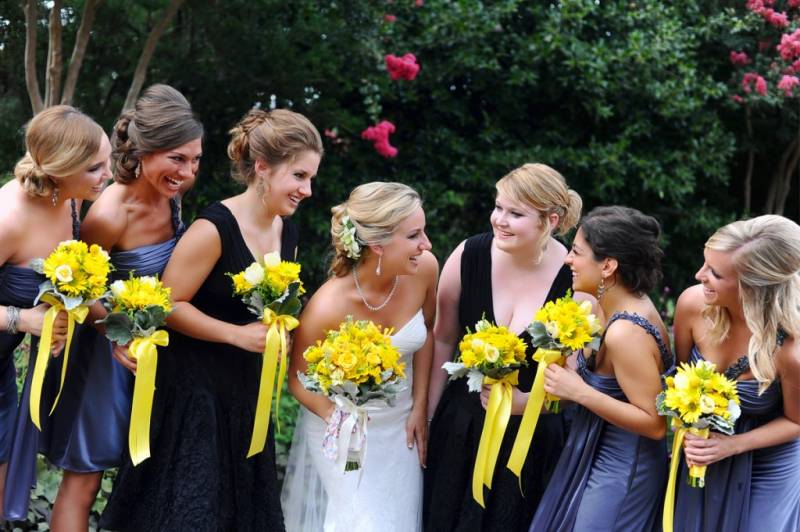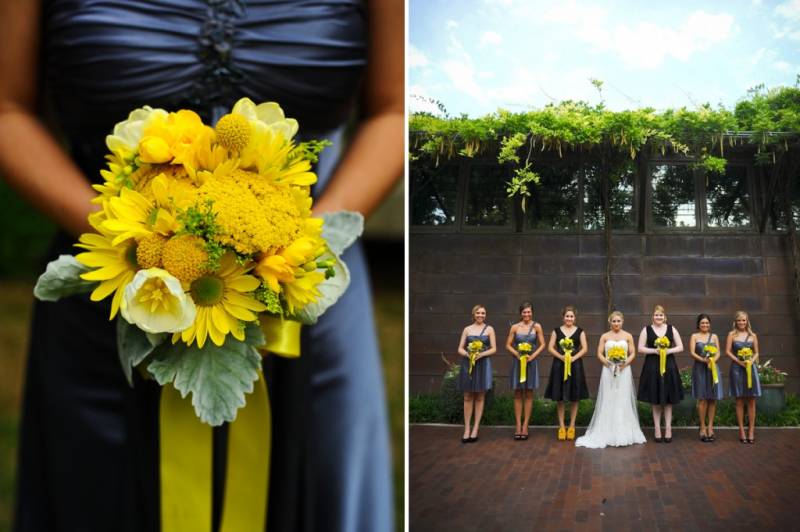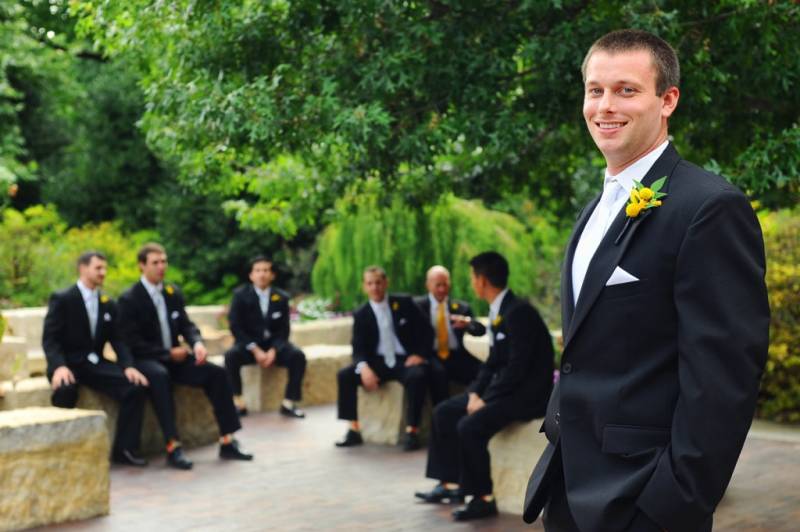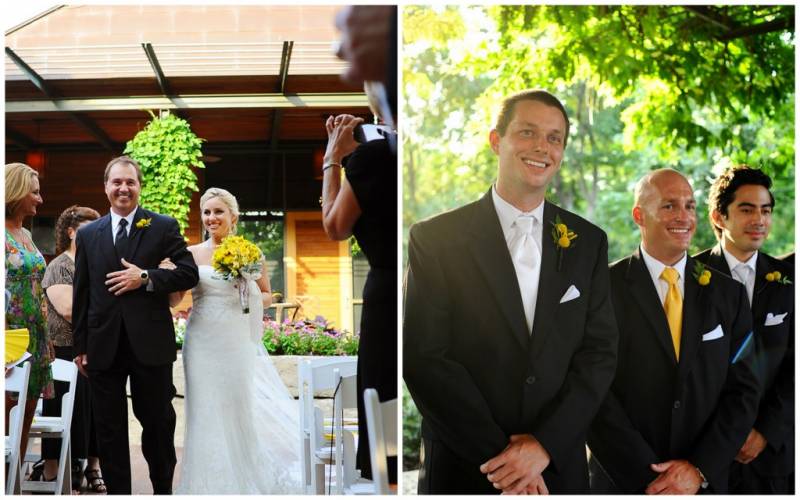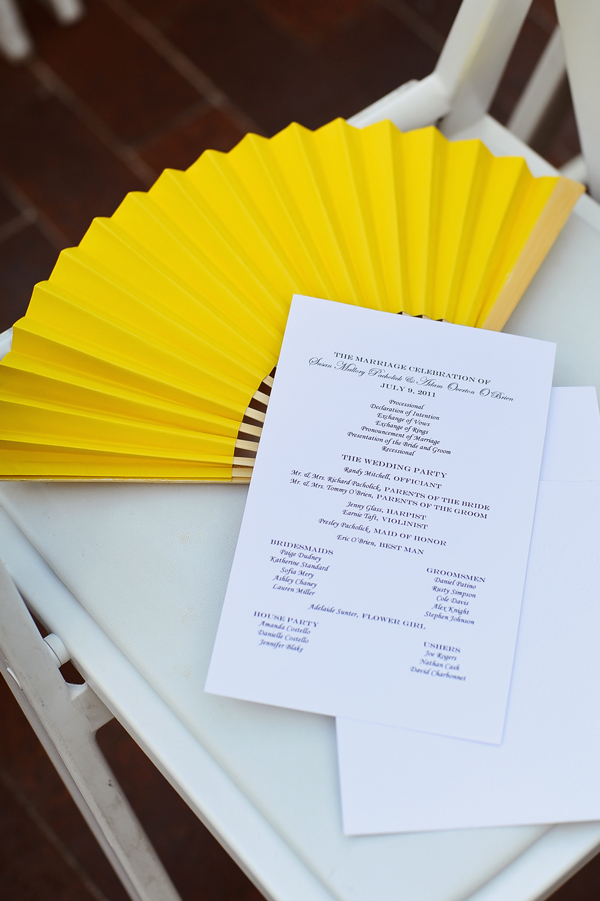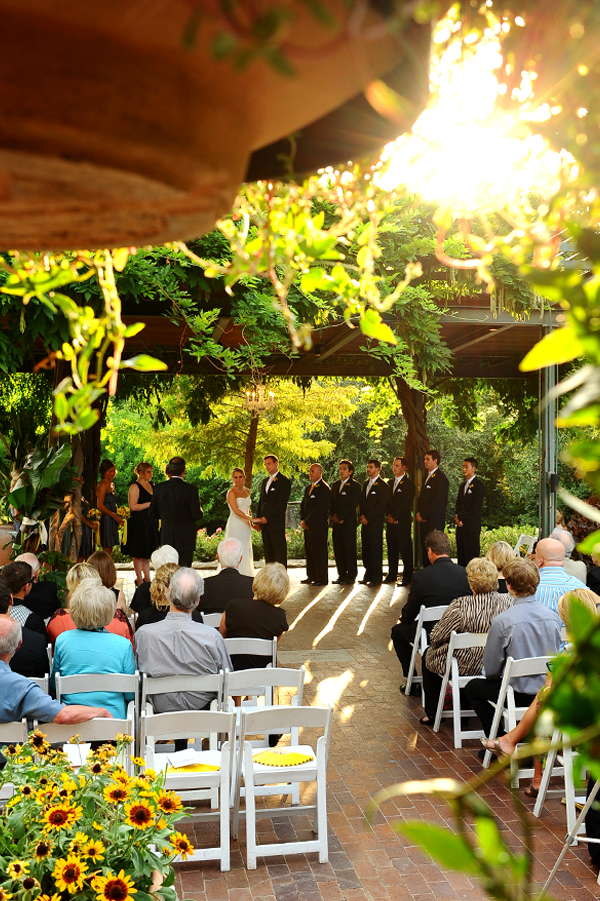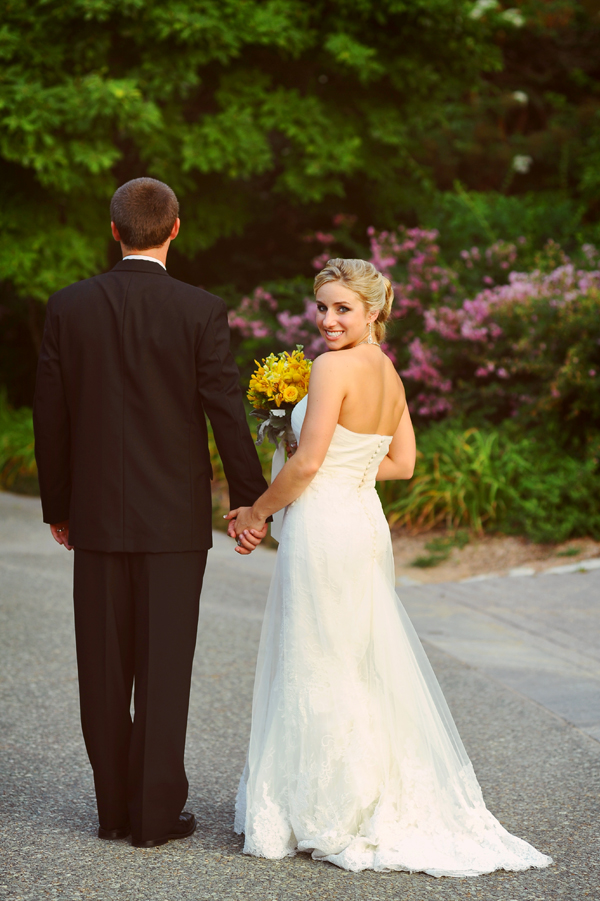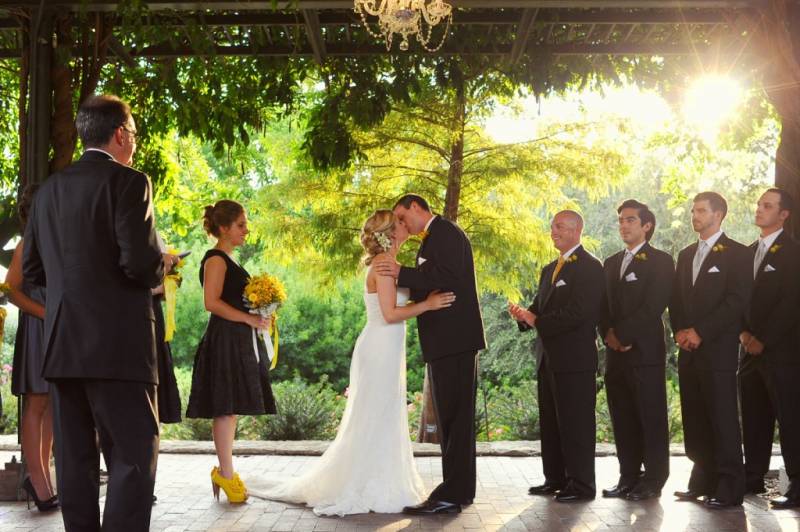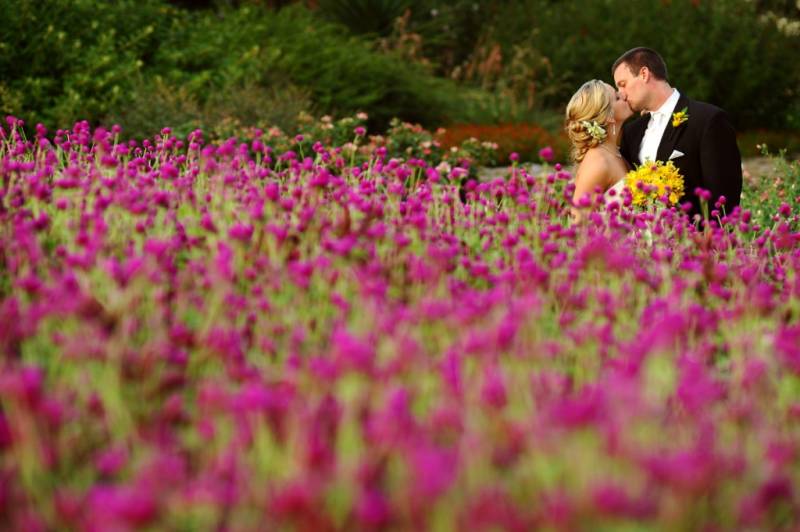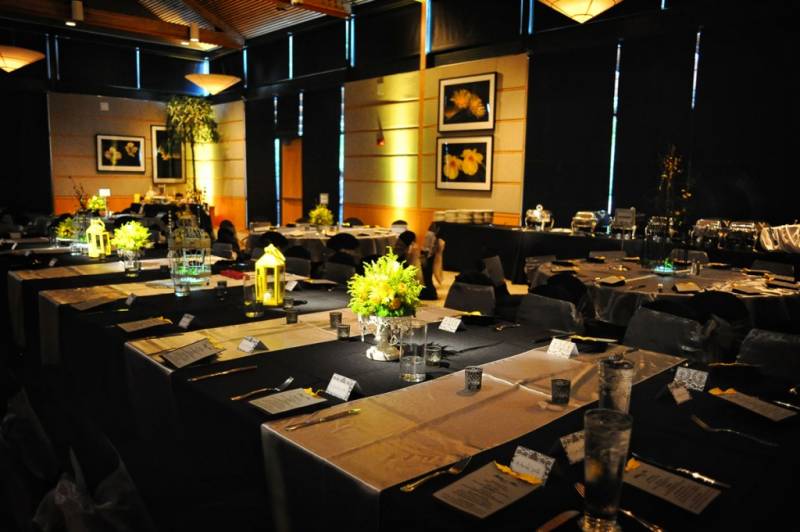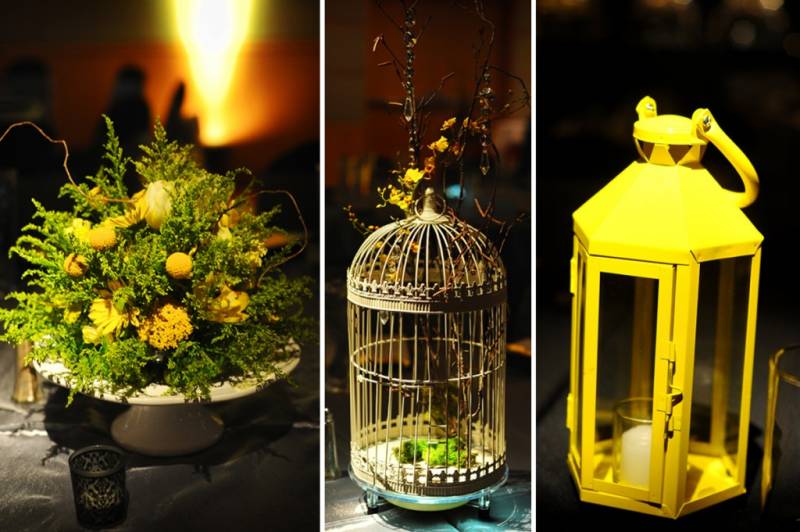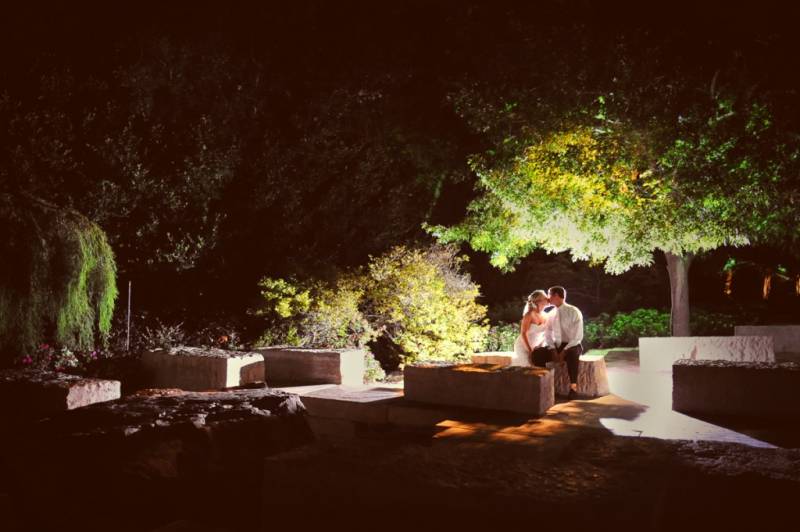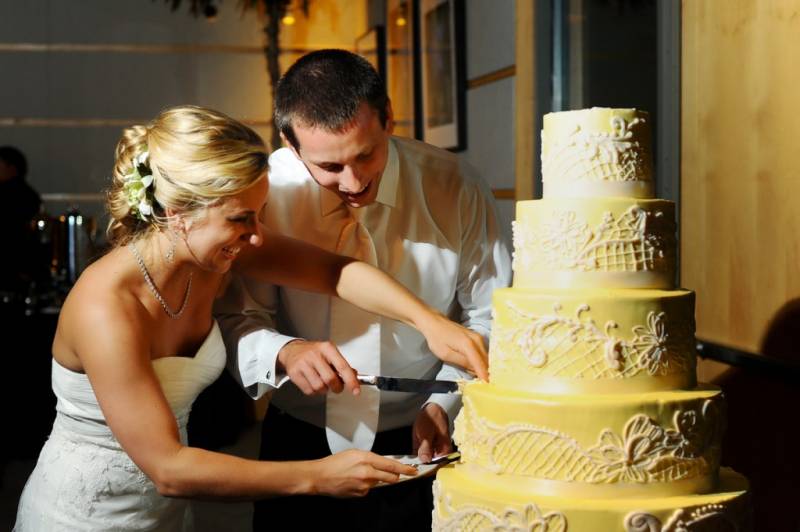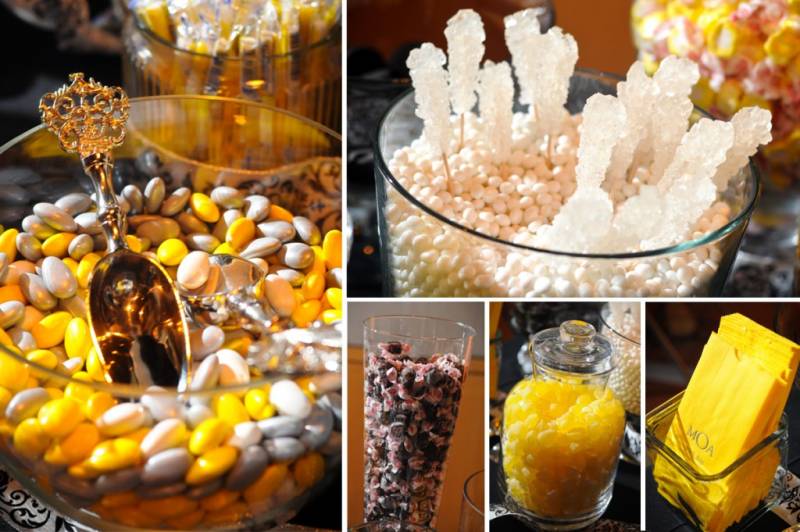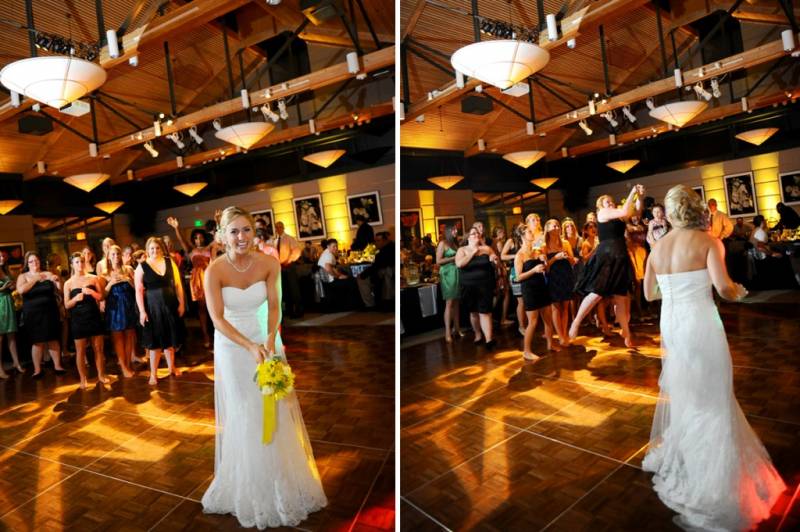 We chose the Dallas Arboretum as the setting because of their array of yellow florals for summer and the beautiful vines climbing the walls. Our ceremony had a chandelier hanging from the middle of the pergola surrounded by a beautiful Dallas sunset. Our bouquets also represented a garden wildflower field theme of all yellows and whites, with mine displaying a colorful lace piece made by my great-grandmother. Inside the Arboretum's Rose Hall, centerpieces were a mix of antique crystal cake plates and old birdcages ranging in sizes.The floral arrangements paired with these were an array of yellow, cream, and soft green which bounced perfectly off of charcoal linens and chair covers. Each floral arrangement was highlighted and our initials graced the dance floor in script. We had an amazing yellow cake trimmed in a buttercream lace pattern that mimicked the lace layers in my dress. We created a yellow, grey, black and white candybar full of different sized vases and old fashioned jars; finished with antique candy scoops and candy bags.
Overall, it was a candlelit English garden affair with a spin of romance and whimsy! I think our photographer captured it all just perfectly- many having a vintage look and feel while being surrounded by beautiful flowers!
From the Bride...I would say for our wedding, we wanted it to be something different. I didn't want a wedding planner because I enjoy the planning process. We wanted it to have a modern spin on a vintage theme, so knowing this, we created the color scheme-a traditional black and white with the main palette being charcoal and yellow. We paired the idea of a garden tea party with those color modernities.