This classy uptown Dallas wedding is the definition of sophistication! I am in love with so many details about this wedding. The bride's wedding dress is one of the most stunning I've seen (and I've seen a lot of wedding dresses!). The simplicity of the design is classic and will never go out of style. The bride is an absolute vision in it! And I am loving the Stoneleigh Hotel as the backdrop for this couple's wedding celebration. From the rooftop wedding ceremony to the ballroom reception space, everything looks so chic and sophisticated. Cara Elizabeth captured all of the lovely details. Check out the gallery to swoon over even more breathtaking images.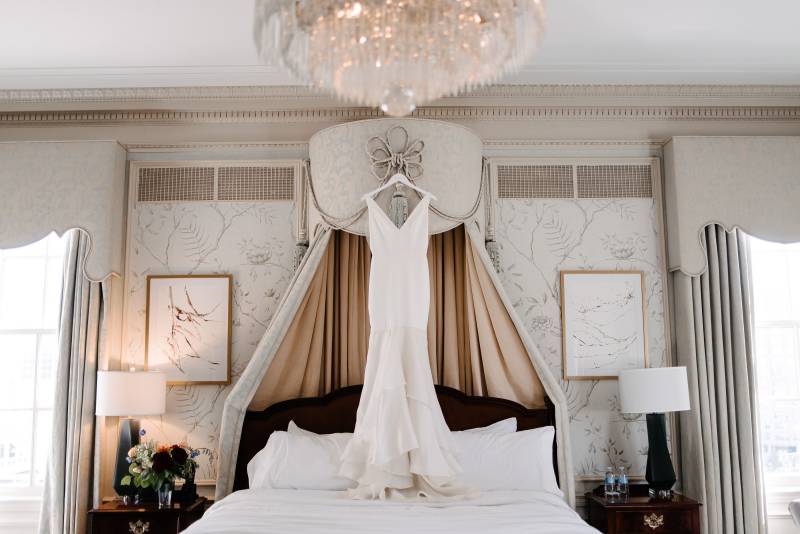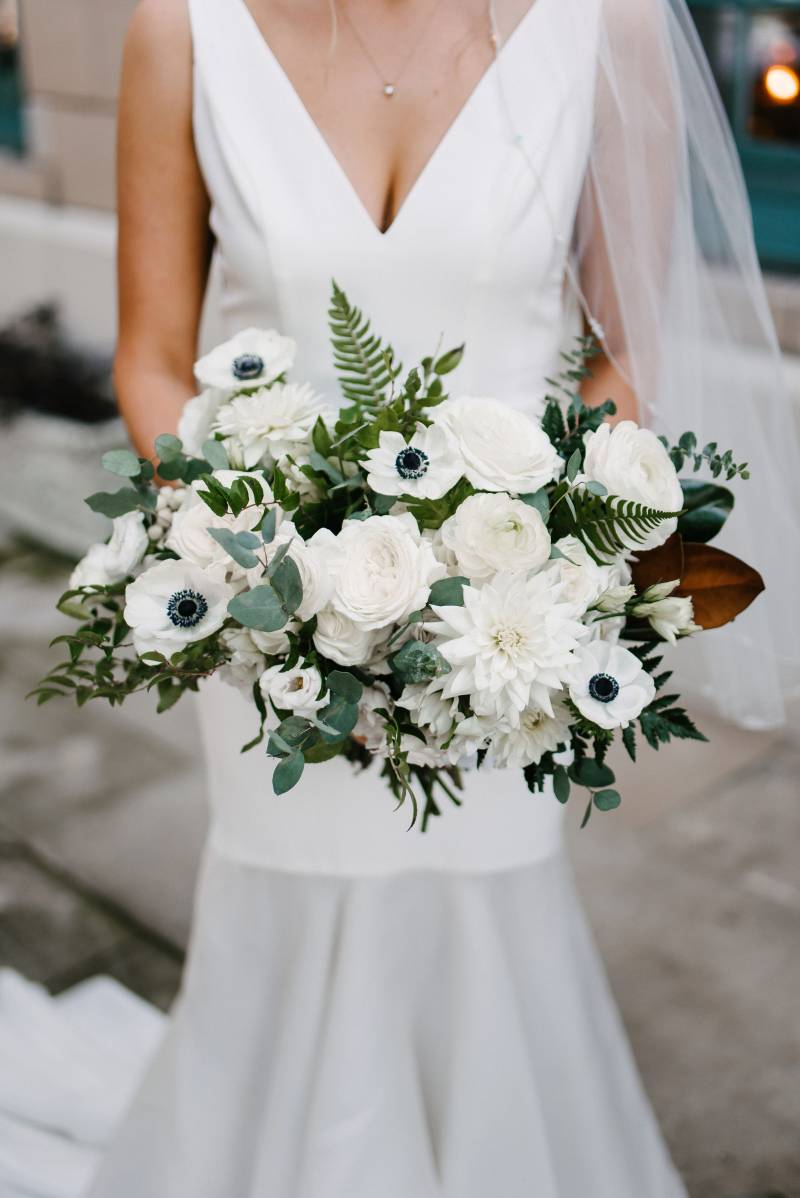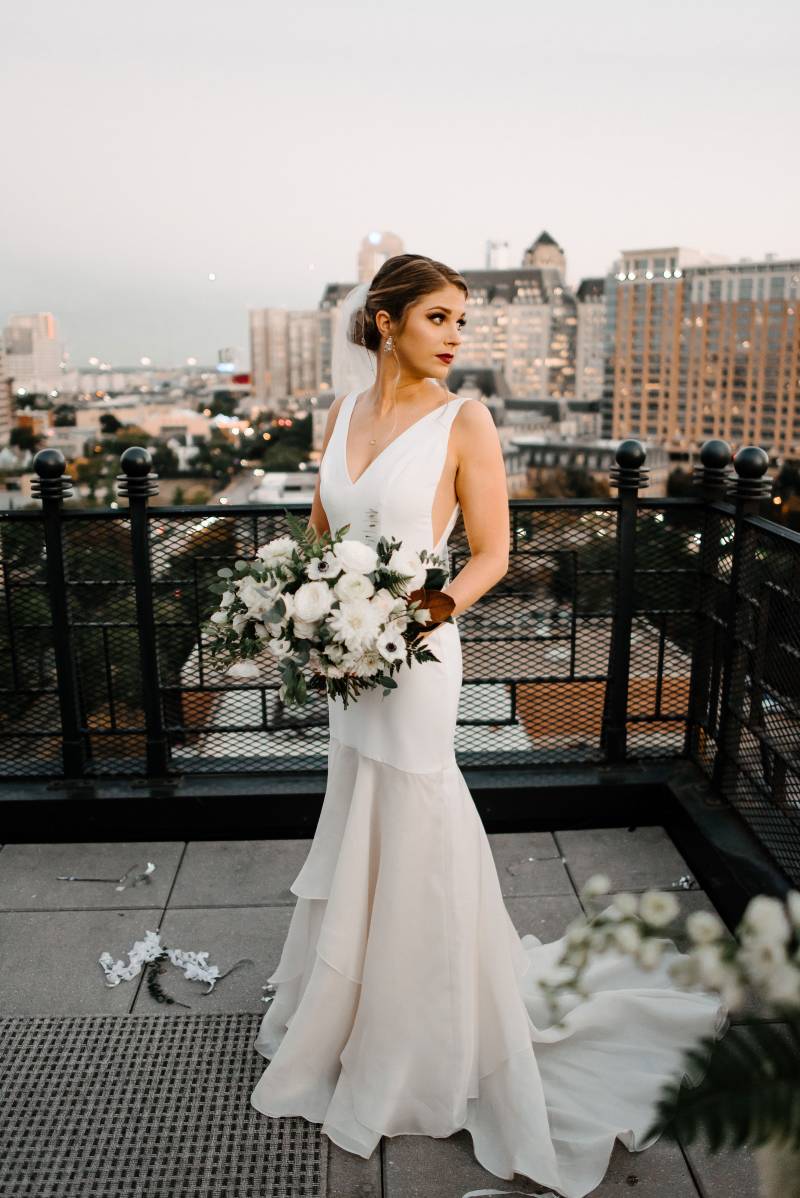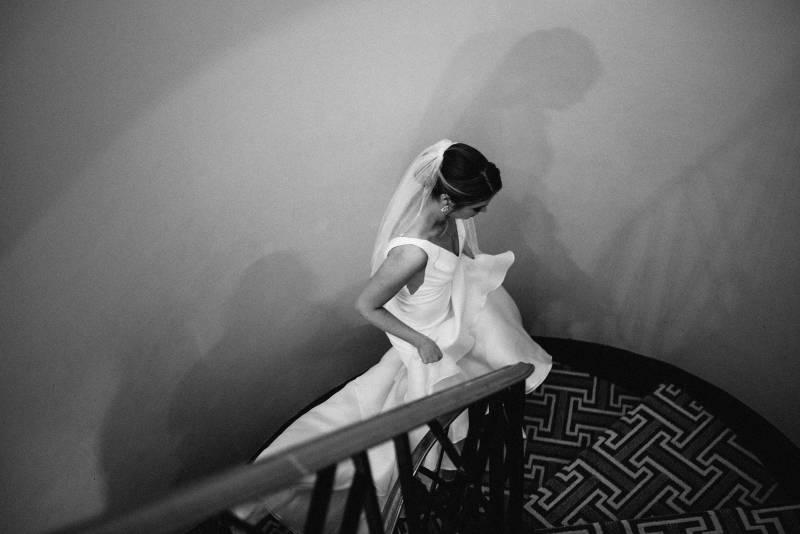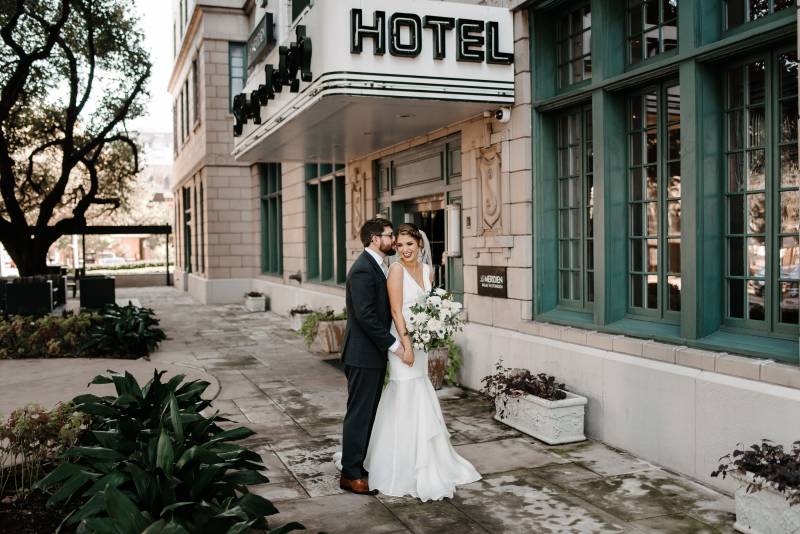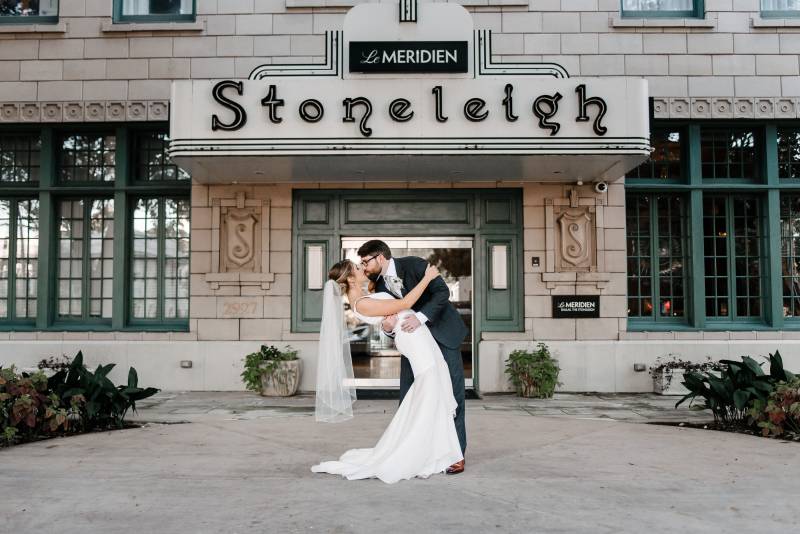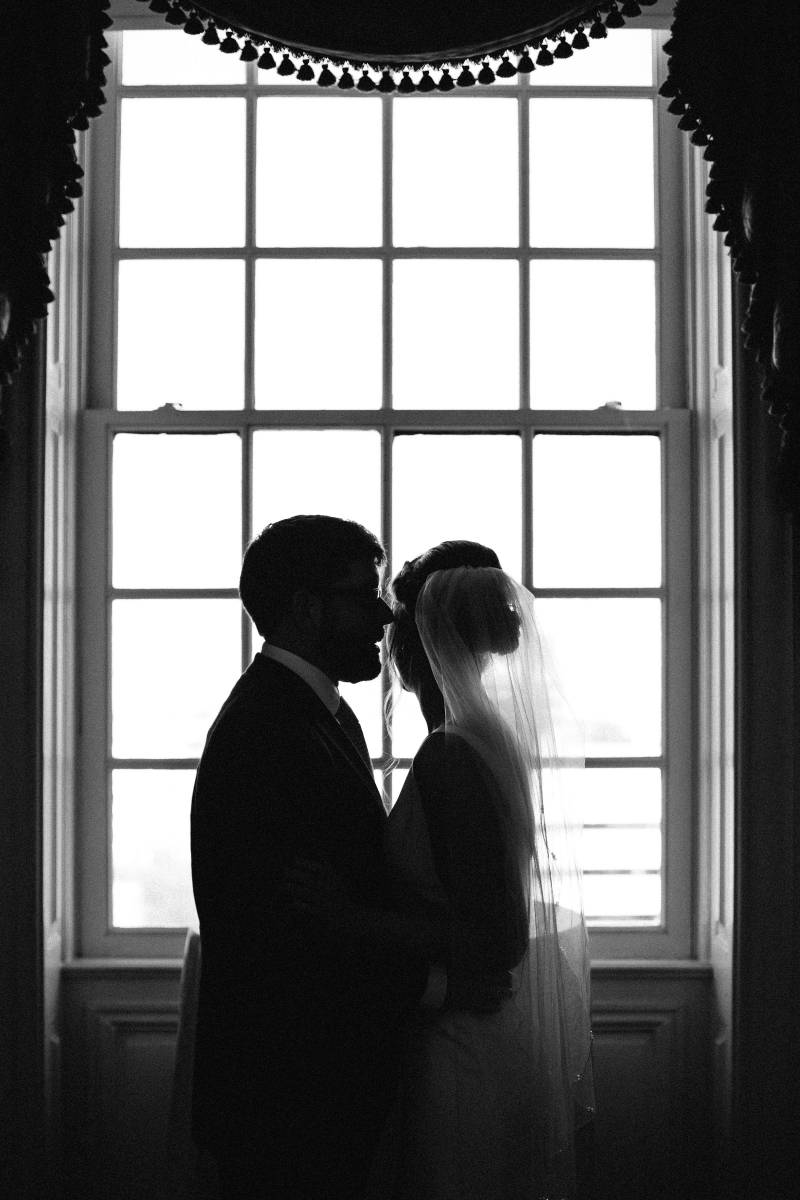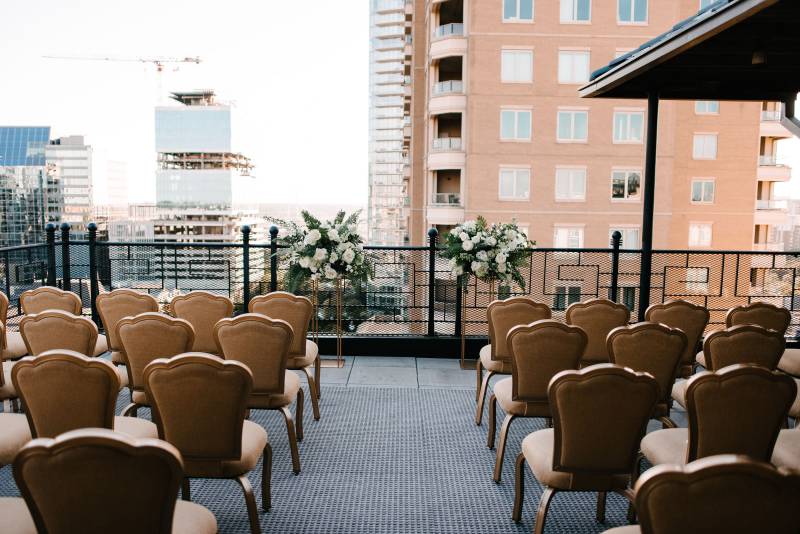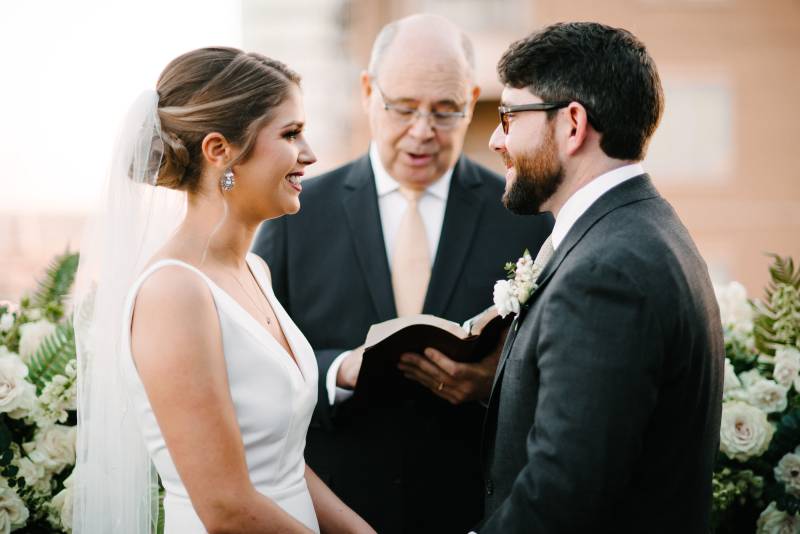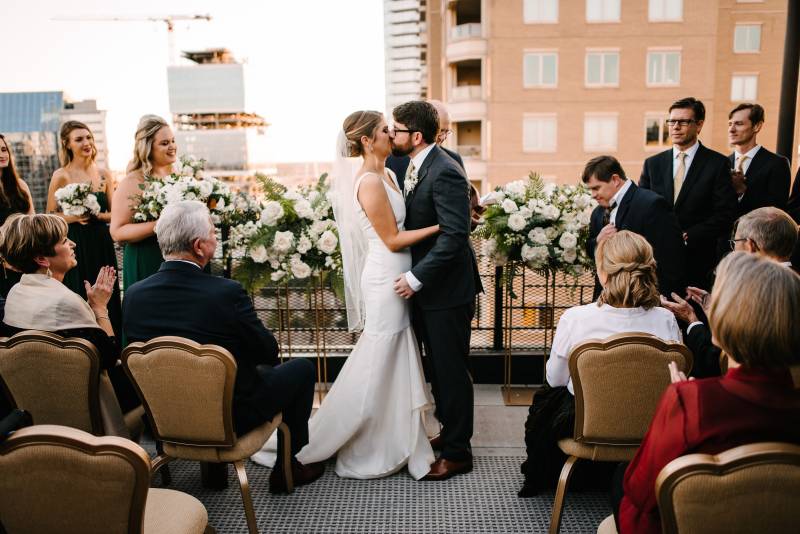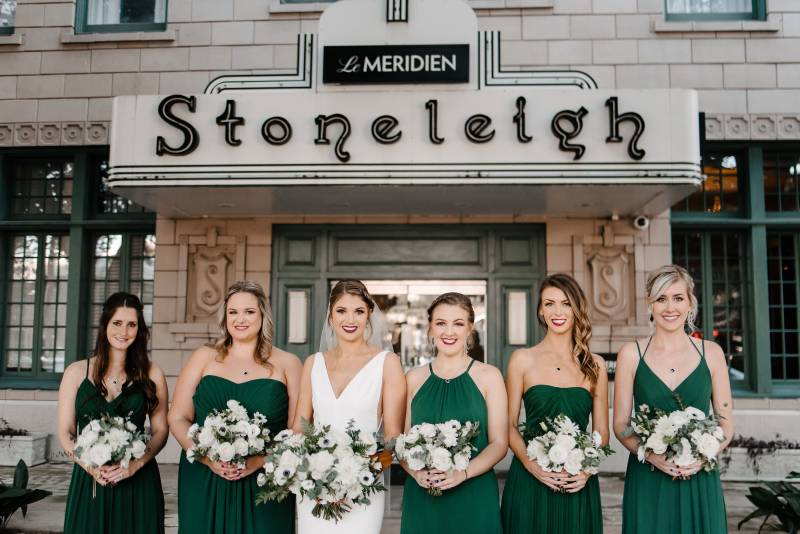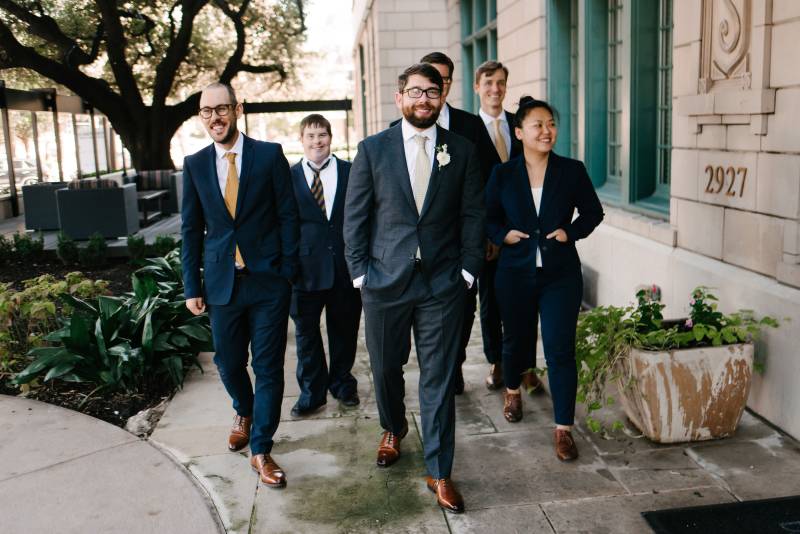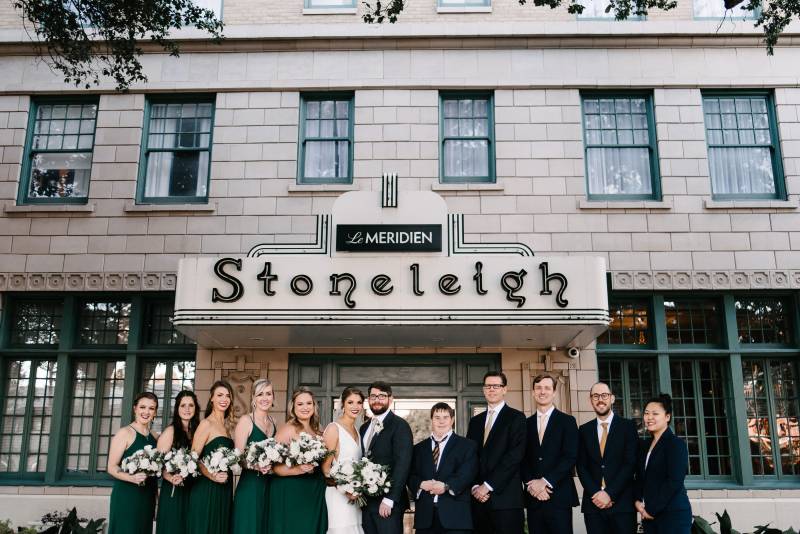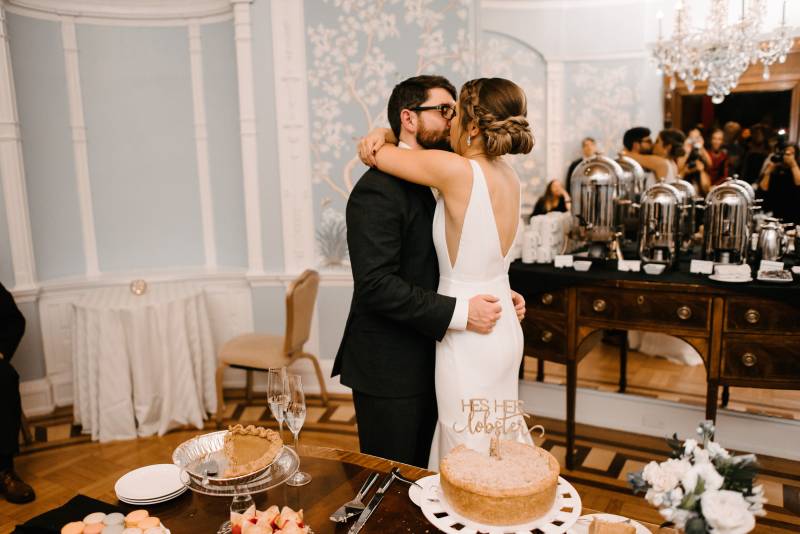 From Cara Elizabeth Photography...This Dallas wedding in particular was one for the books. A rooftop ceremony in the middle of Dallas with some of the most beautiful views of the city. The Stoneleigh Hotel does not disappoint! Emily and JT's wedding planner, Linda with Wedfully Yours, did a FABULOUS job. Wedfully Yours is a boutique floral and event coordination firm that is phenomenal at what they do. I highly recommend them to any of my Dallas brides looking for someone to fill the shoes of florist/coordinator for their wedding.
There were truly some of the most beautiful moments captured during their day. I think my favorite moment was the first look between Emily and her dad. It was just the sweetest thing ever and I totally shed a few tears. The ceremony was pretty darn magical too. The views and the vows all in one were completely romantic. The perfect way to have a ceremony!
Apart from the way this Dallas wedding came together flawlessly, it was also full of some beautiful details. Emily wore a beautiful Sarah Seven dress accompanied by a pair of Jessica Simpson pumps that were so classy. And I have no words for how amazing her engagement ring was. Trumpet and Horn is the designer and it is one of the most beautiful rings I have ever seen. They carry vintage, and vintage inspired pieces. Definitely take the time to go check them out. The florals that Linda put together were just beautiful. And of course, the location was completely elegant. It totally fit Emily and JT to perfection! See for yourself...