Oooh weee do we have a wedding to share with you today! Held at the majestic Houstonian Hotel and captured by husband and wife photography team, Caroline Studios, this bride, inspired by the design of her dress, designed an art deco wedding for the history books. While the art deco theme is executed beautifully, it's the fashion in this wedding that really steals the show. So let's dive into this wedding chicness!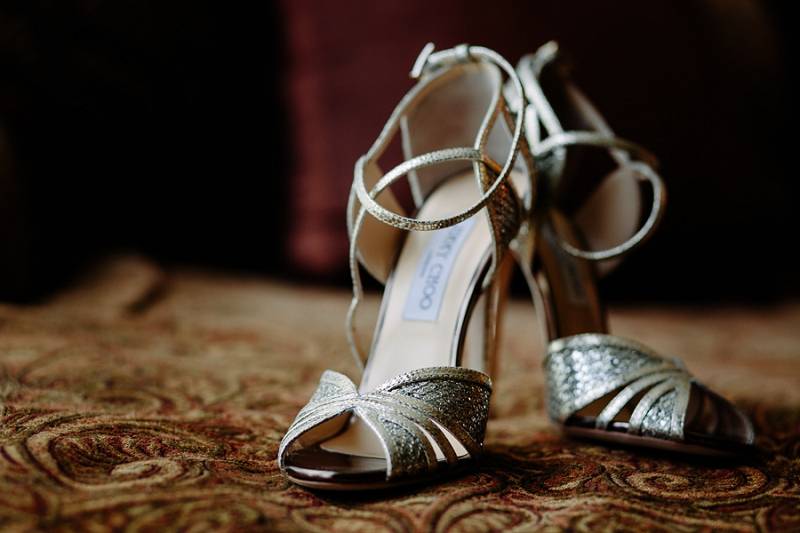 Oh, Jimmy Choo, how do I love thee! Let me count the ways. These strappy sandals are everything and they fit in so wonderfully with the bride's art deco theme.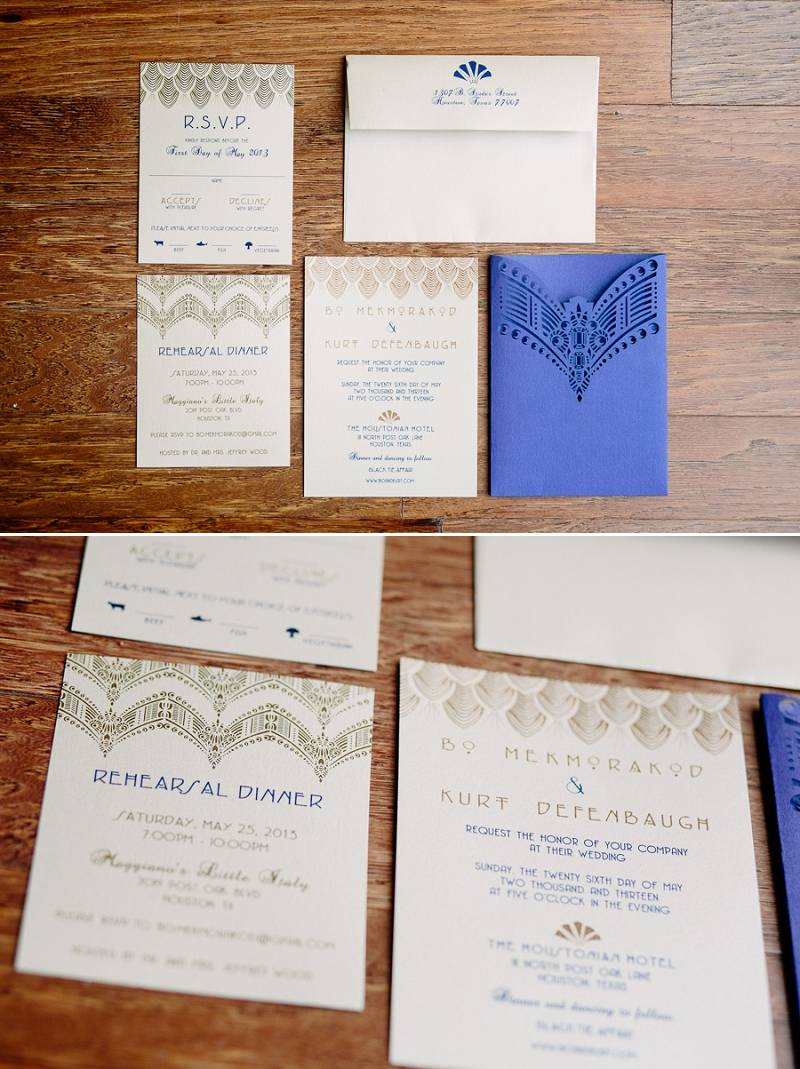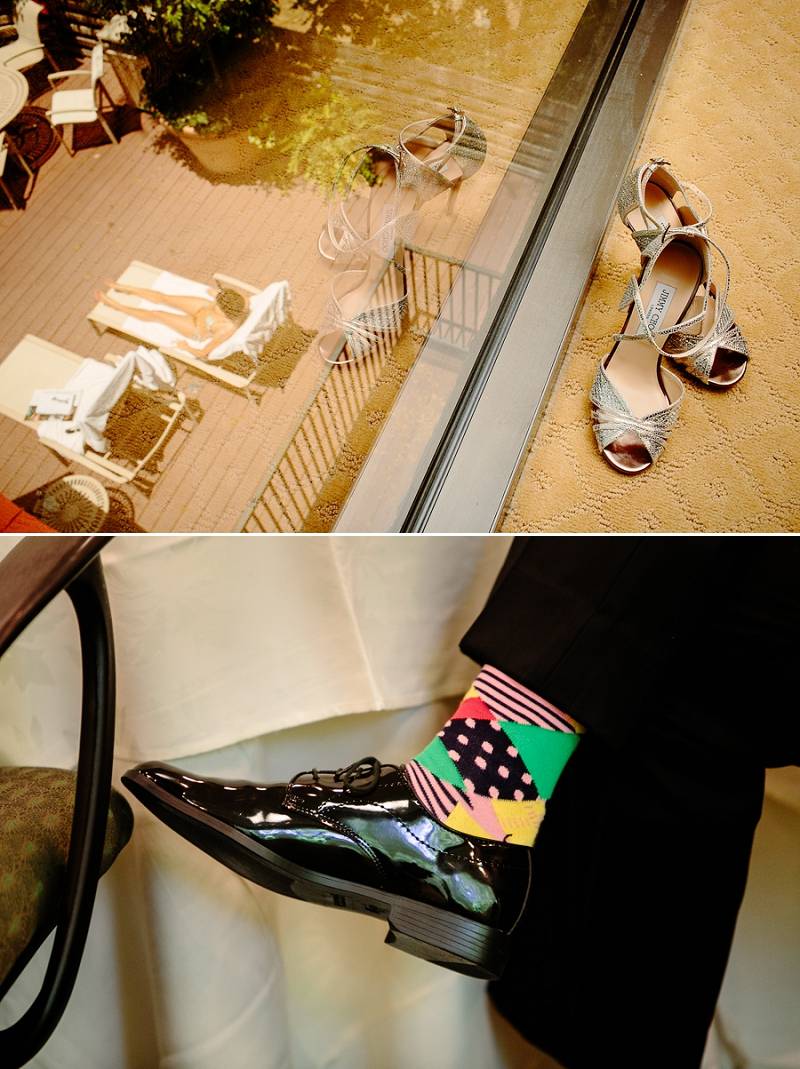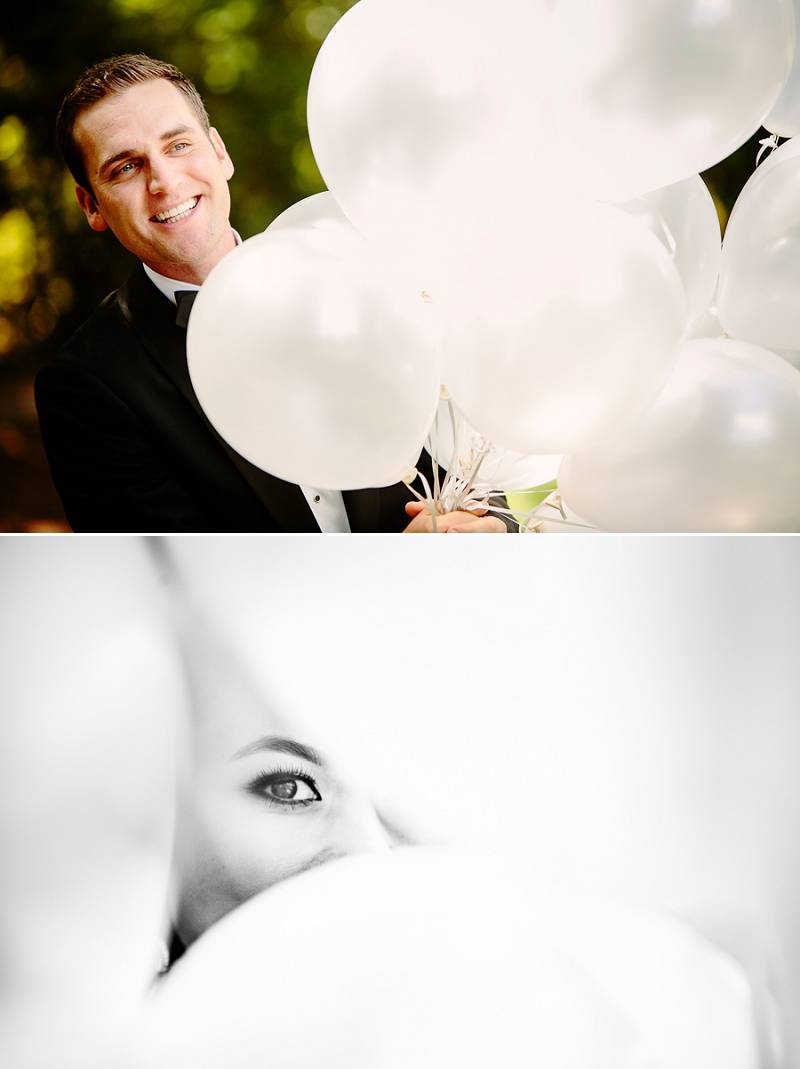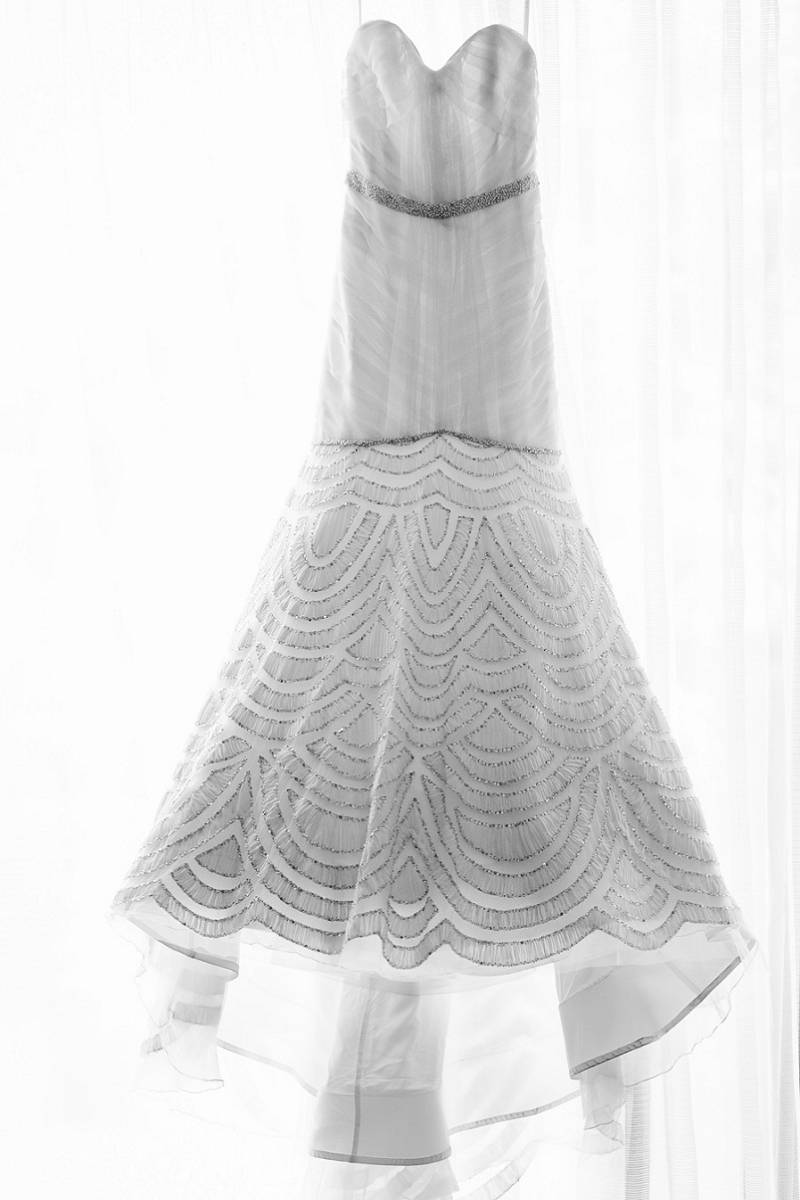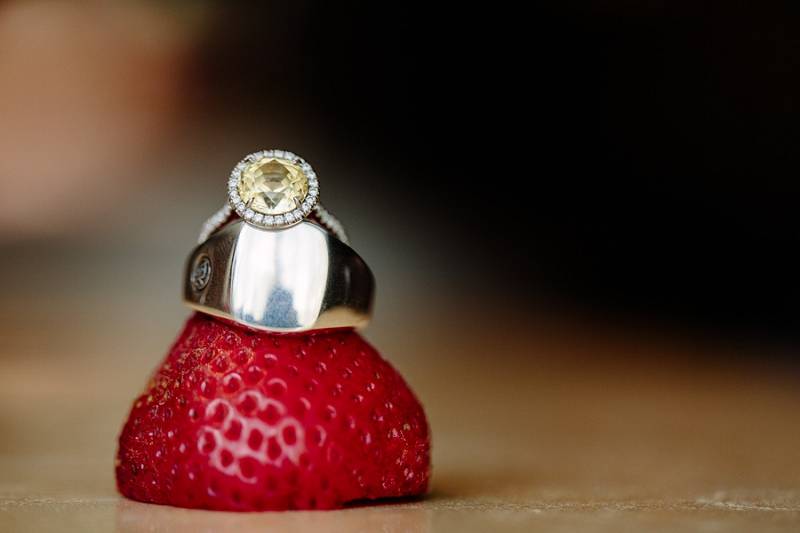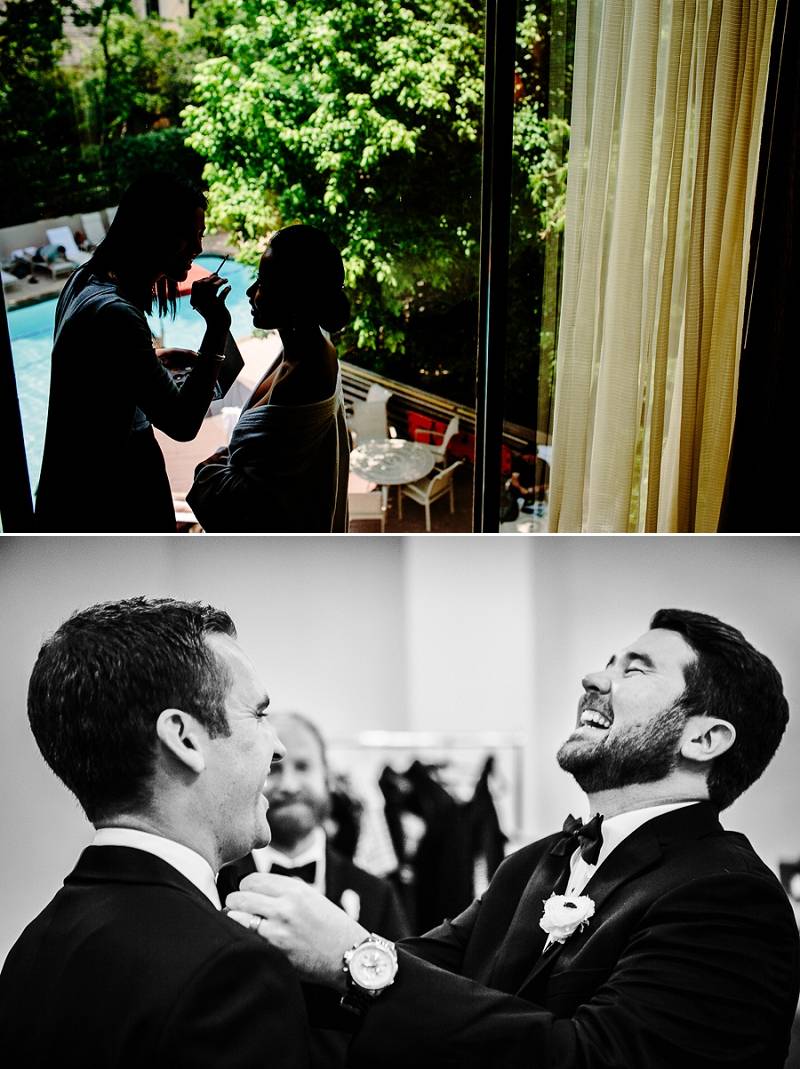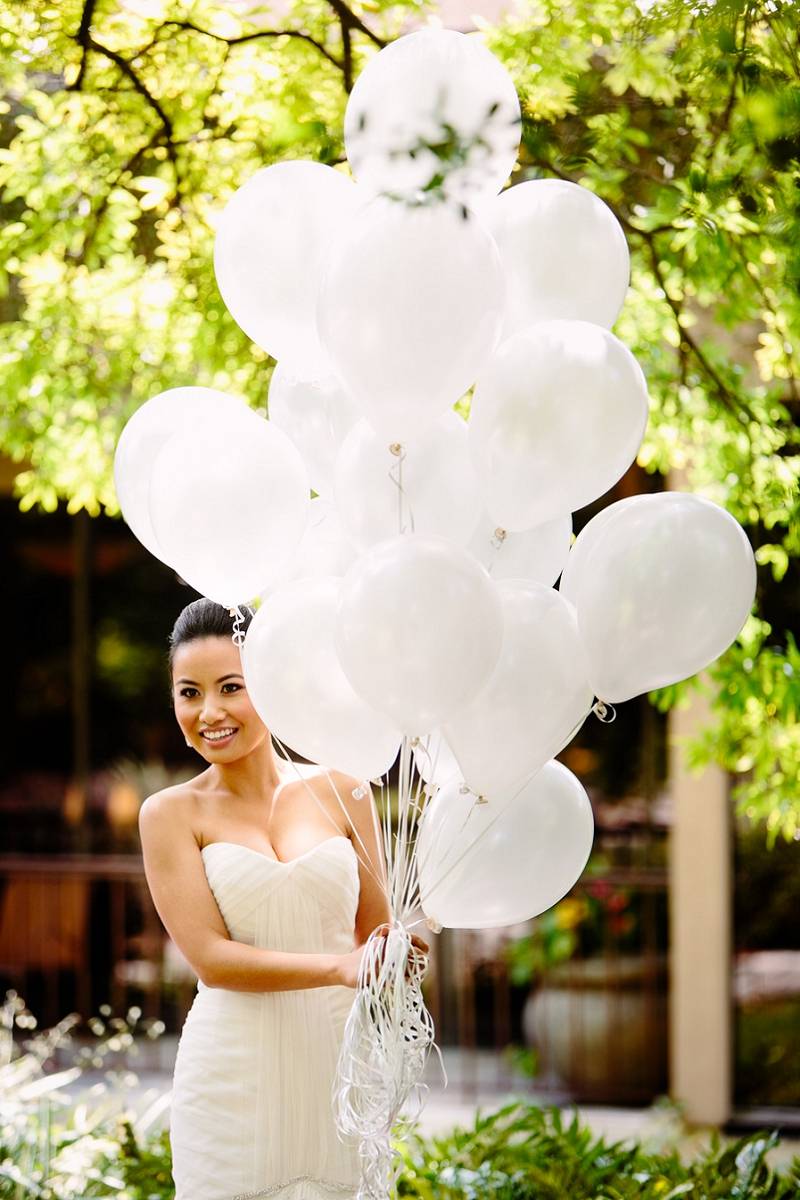 I adore both of these preparation shots–the bride's contained expectation and the groomsmen's exuberant expressions just give you a sense that the day is going to be wonderful. Take note brides and grooms–never underestimate the value of preparation shots.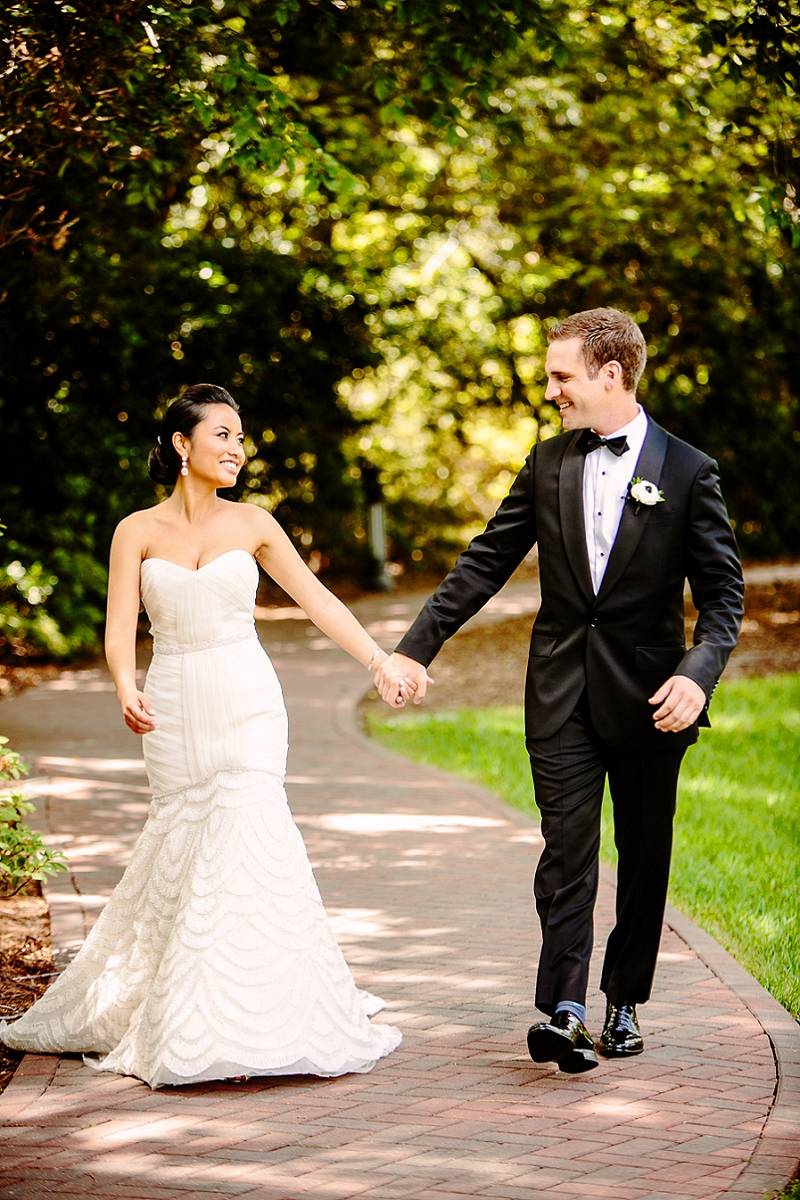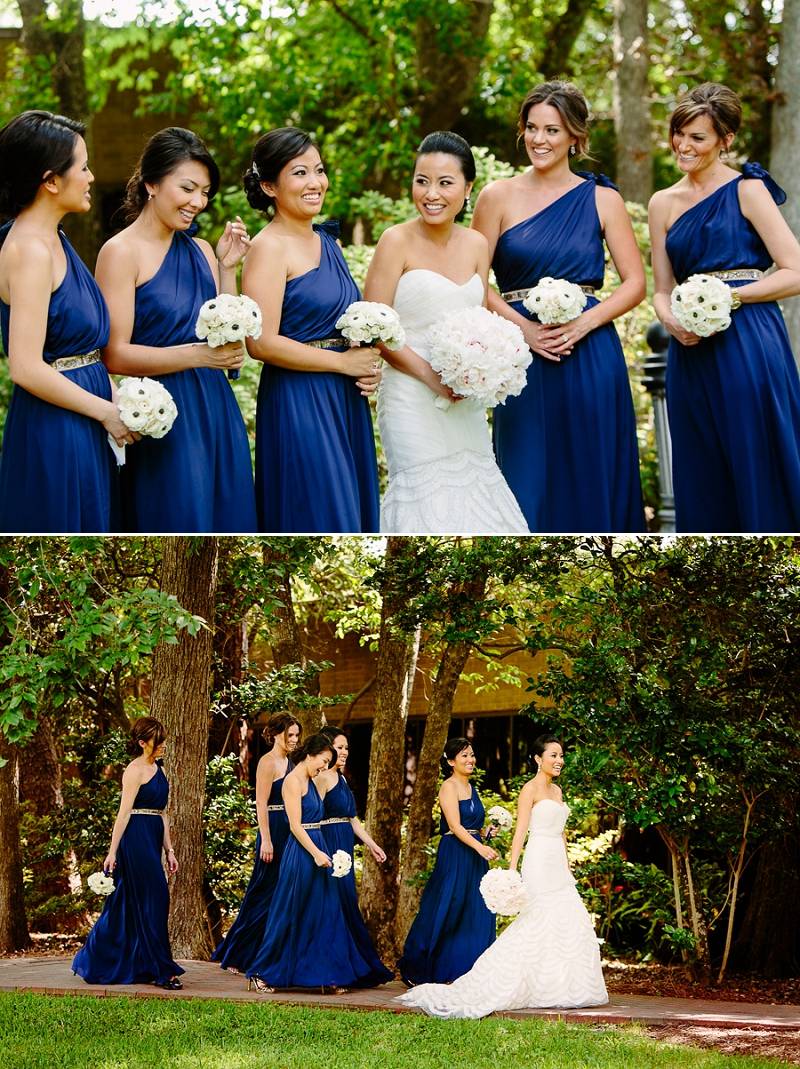 I think this qualifies as the most adorable first look I've ever encountered here on 7 Centerpieces. Those white balloons…what an ingenious idea!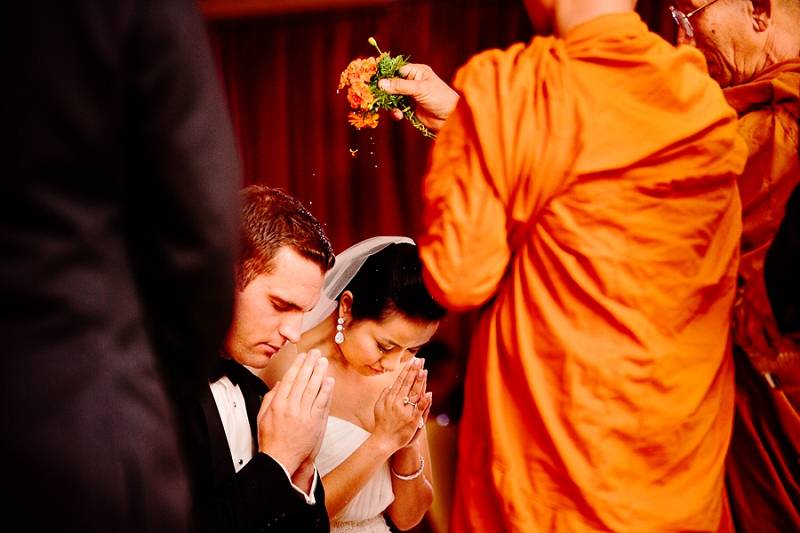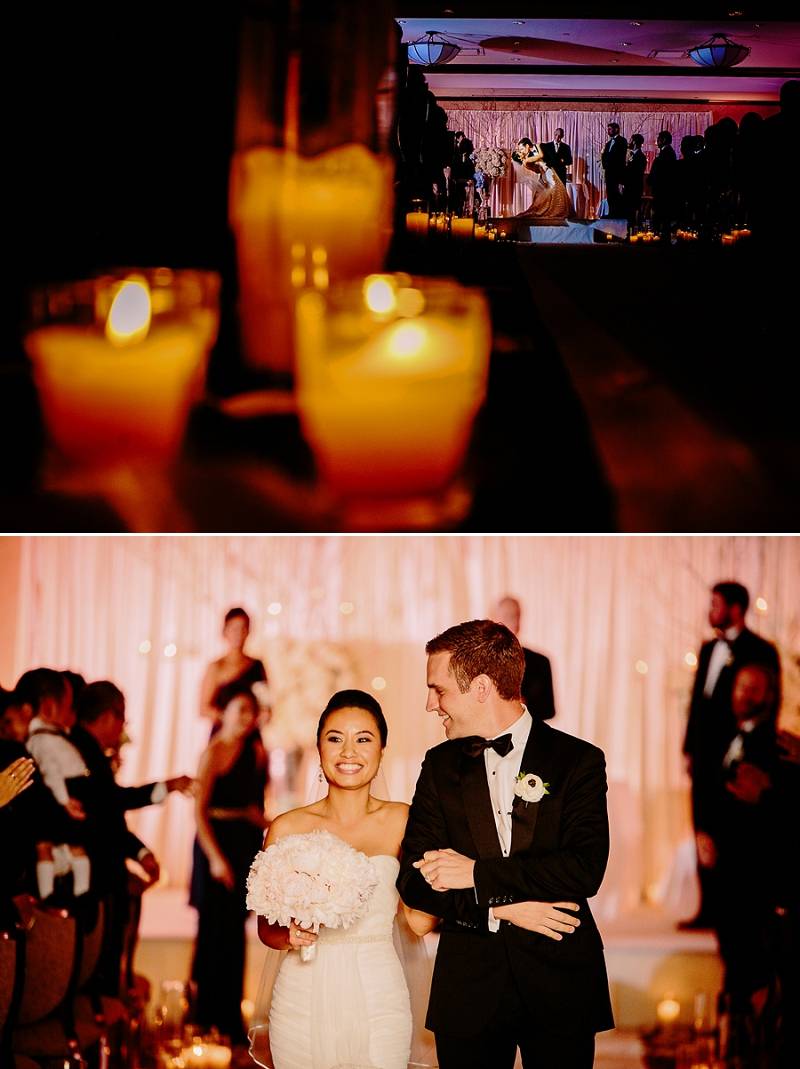 Again, the fashion involved in this wedding cannot be undersold. The bridesmaids one-shoulder cobalt blue dresses are to die for!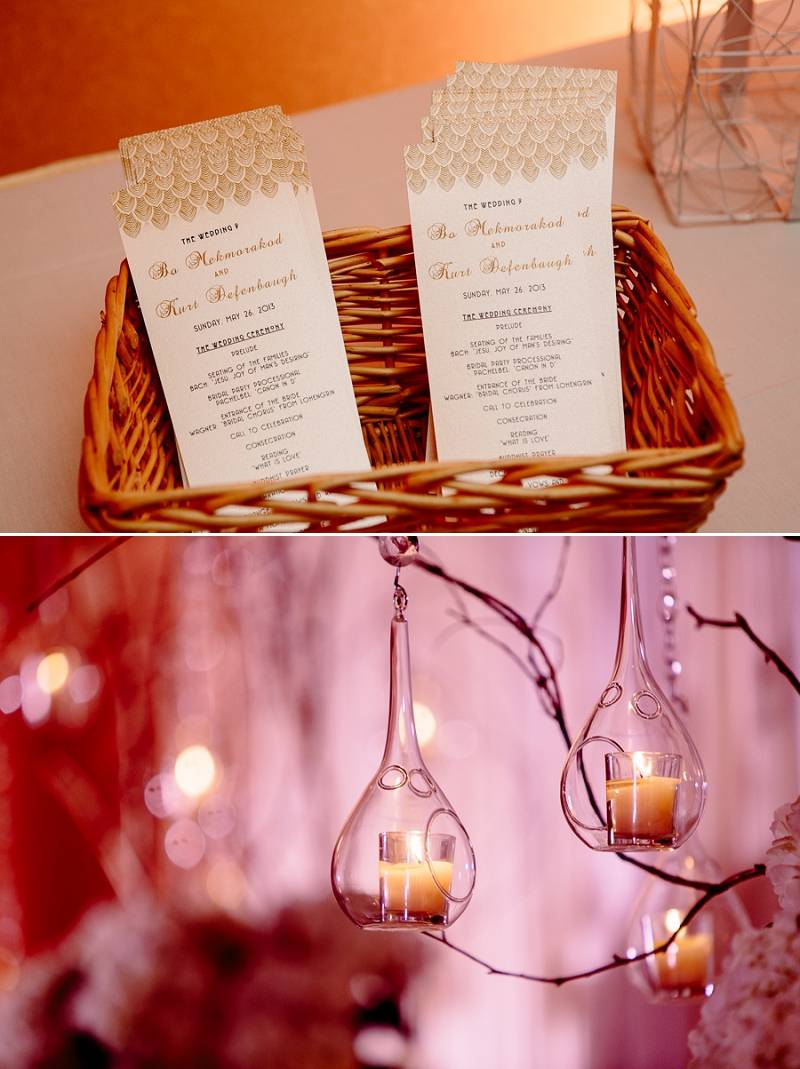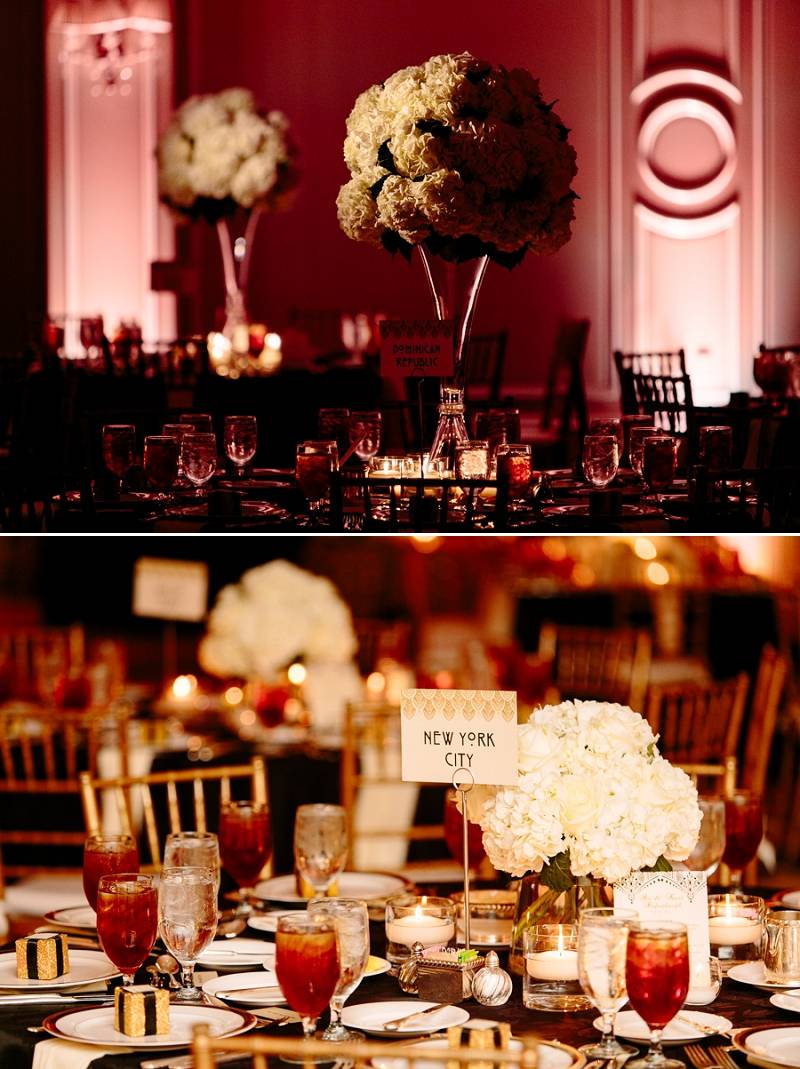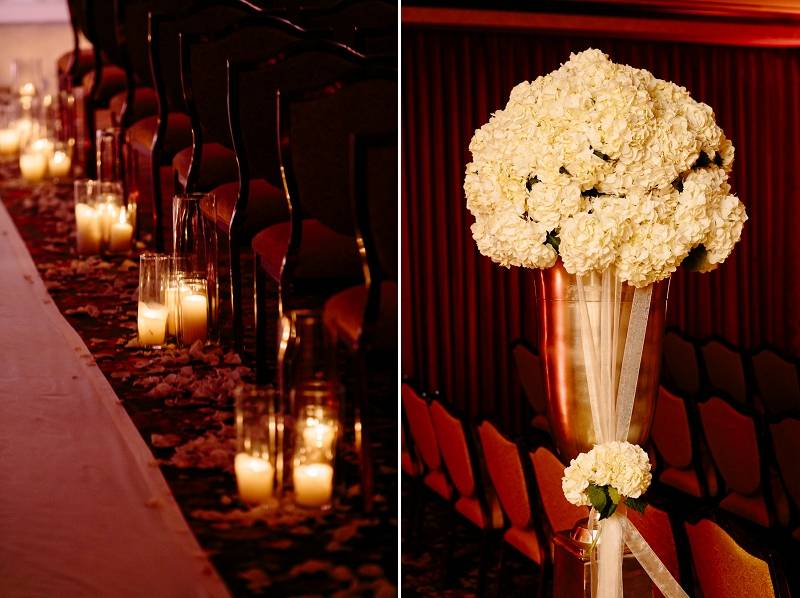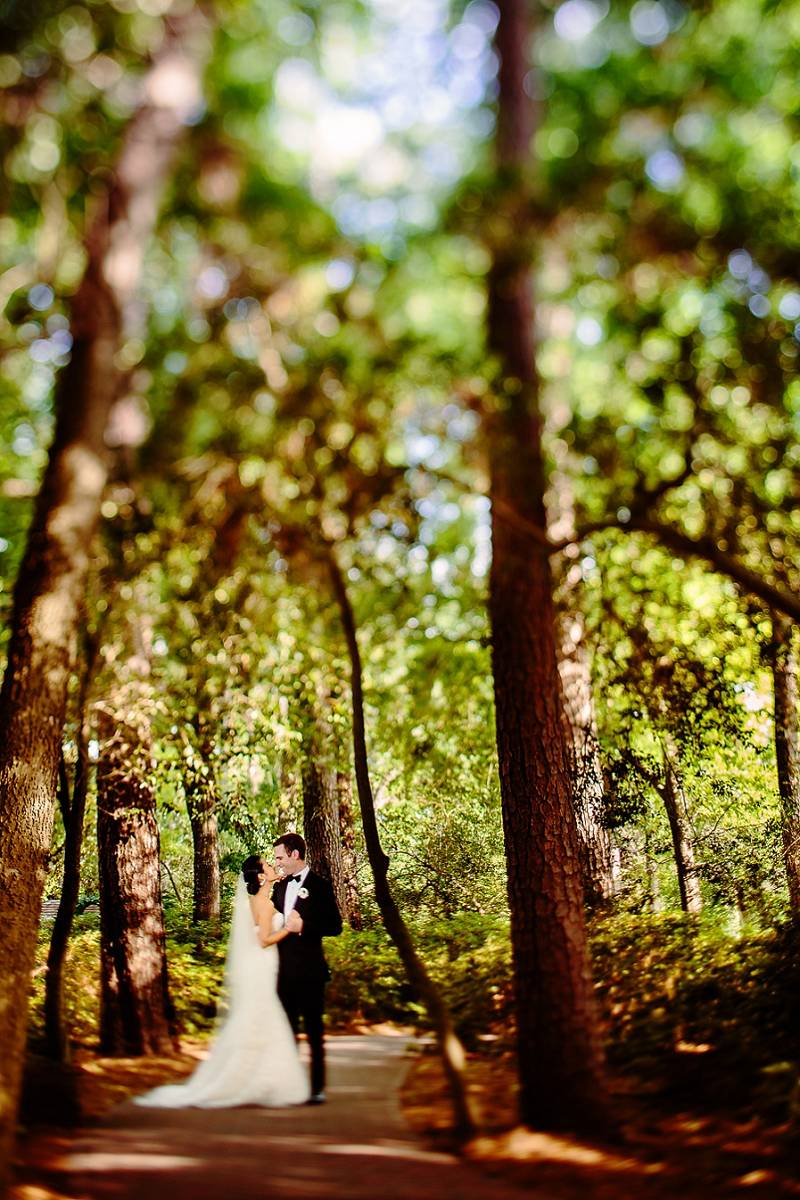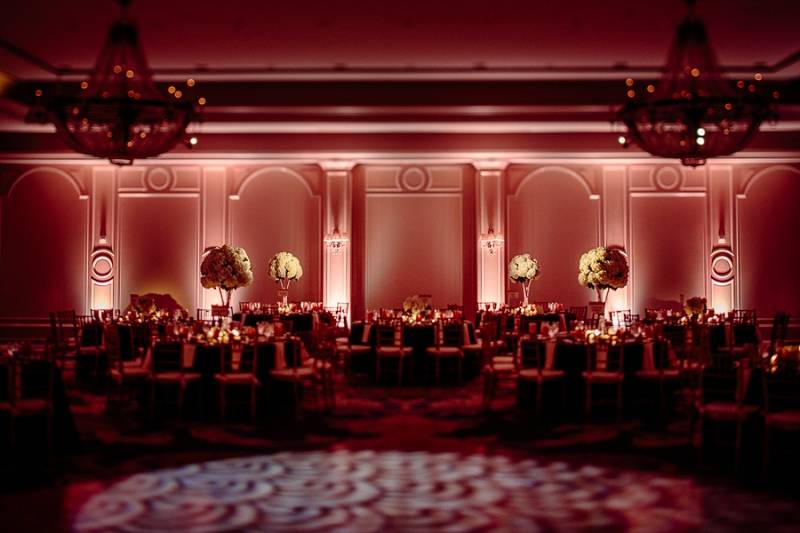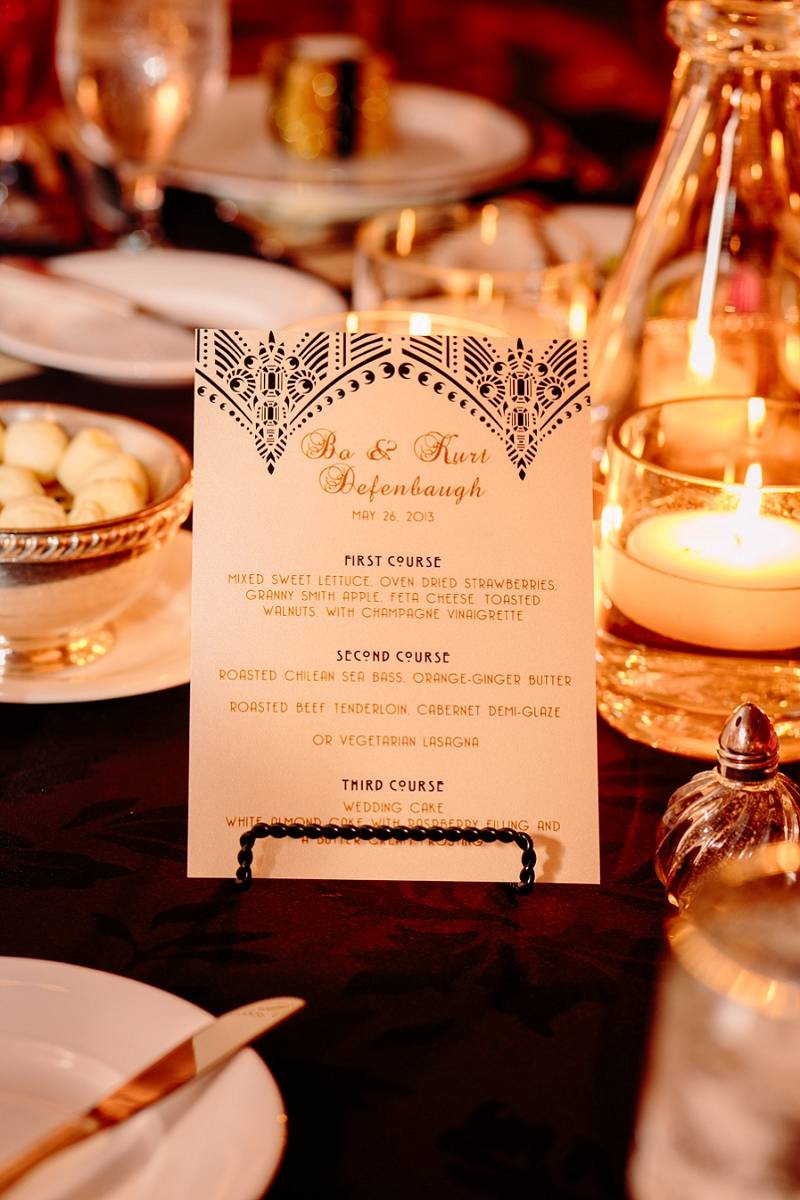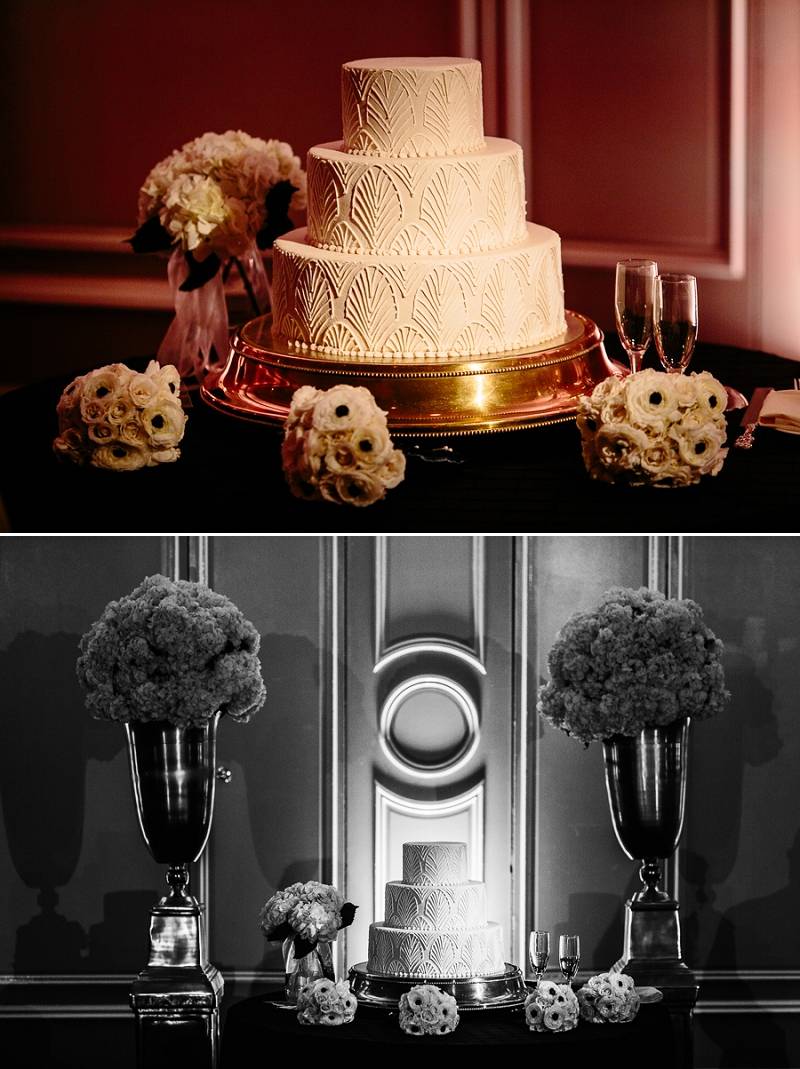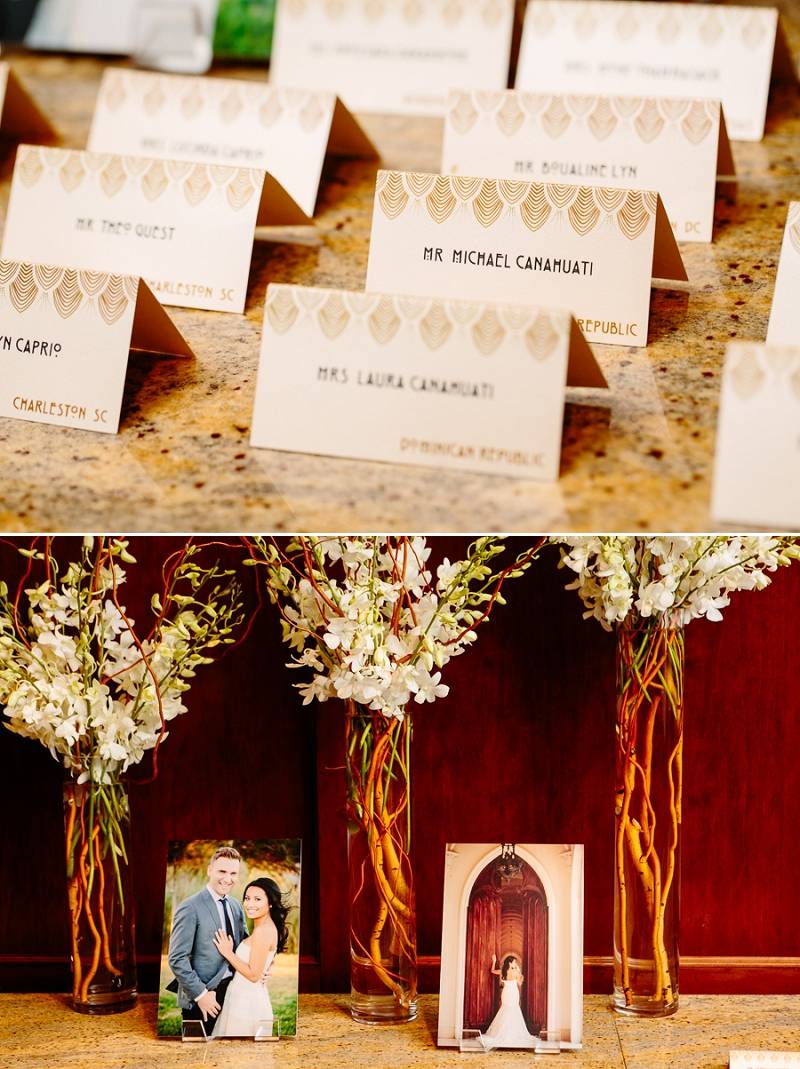 This is the image all couples hope to achieve on their wedding day. Great job Caroline + Ben!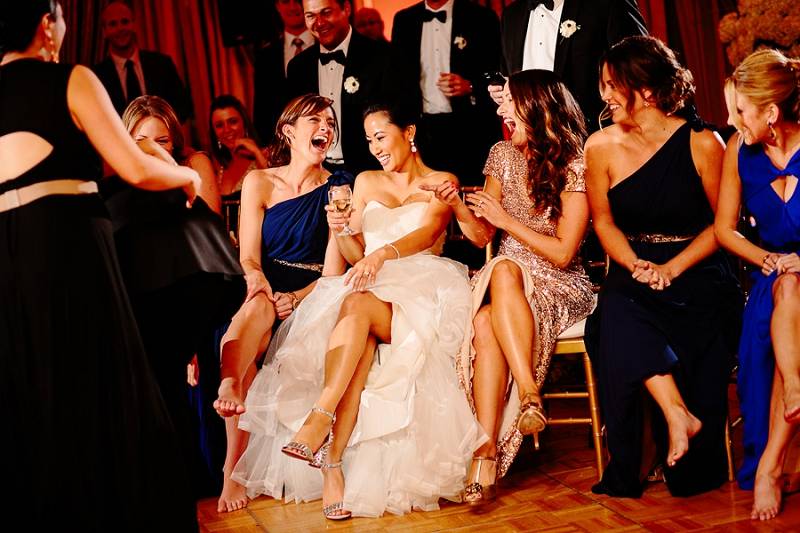 I think it is a wonderful idea to have all of the stationary create a consistent theme. From the invitations to the menu cards, everything was connected through the same fonts, colors, and images.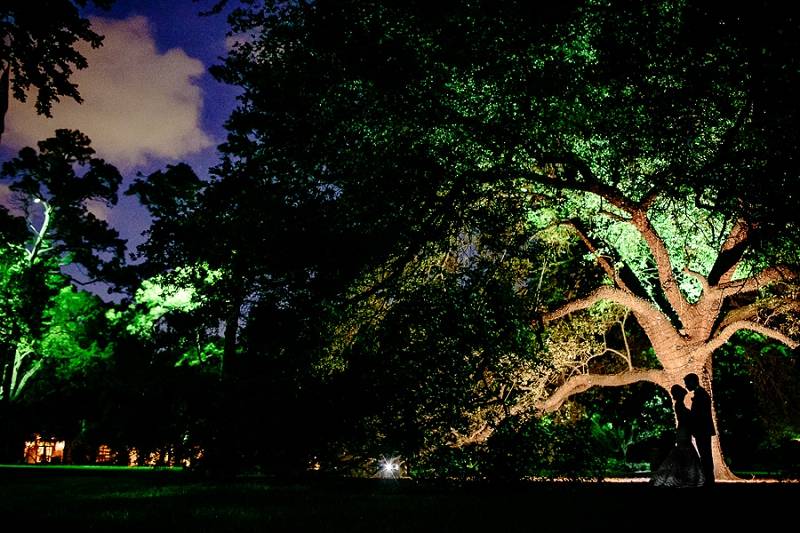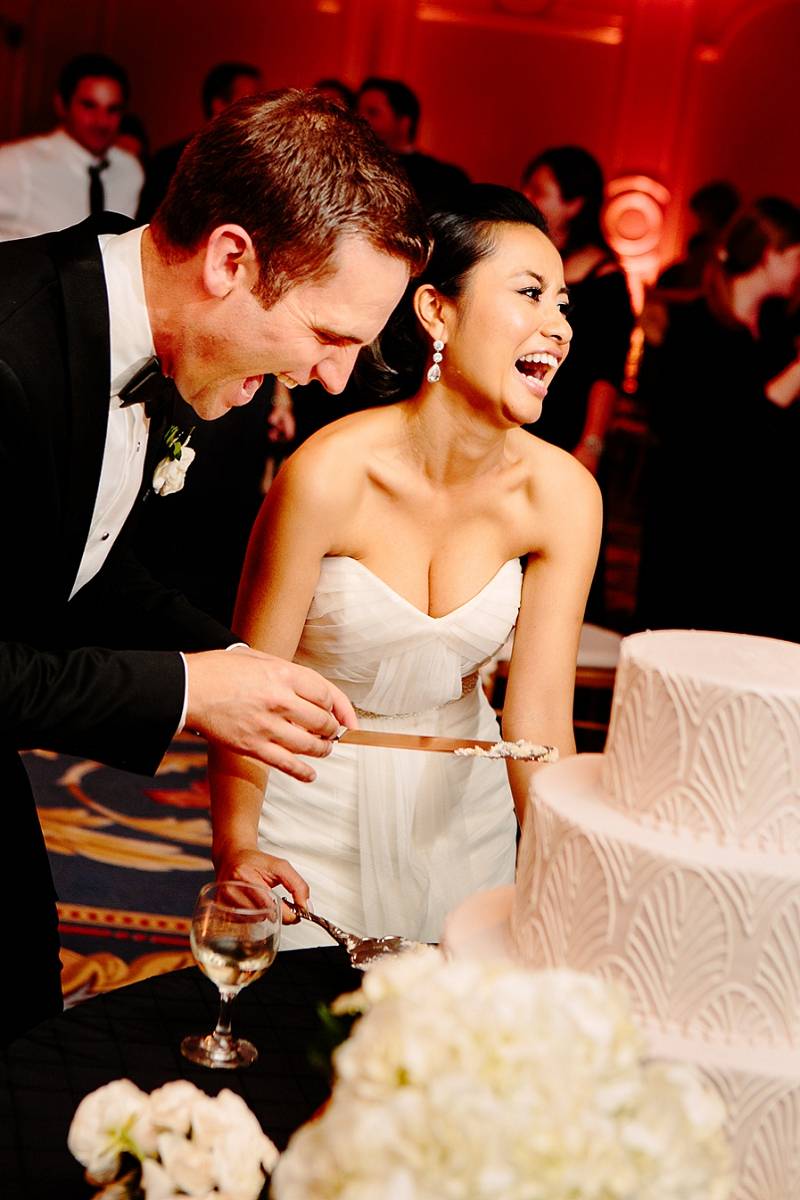 From the Bride...When I started planning my wedding, I wasn't inspired by any particular look or theme. It wasn't until I found my dress. My wedding dress, designed by Rivini, style Yasmine, has a scalloped hand beading design that reminded me of the Art Deco period. That period featured decadence and glamour so I chose gold, black and ivory for our colors.
We chose to have our ceremony and reception at The Houstonian Hotel and Resort on Memorial Day weekend, the same weekend we met 4 years prior. I was living in NYC at the time while Kurt moved there 6 months prior from DC. It made the perfect backdrop for our courtship and eventually, our happily ever after.
Just when I thought this bride couldn't slay me anymore with her fashion, she emerged in a reception dress that is the perfect compliment to her wedding dress and her art deco theme-right down to the scalloped detail woven throughout the entire wedding.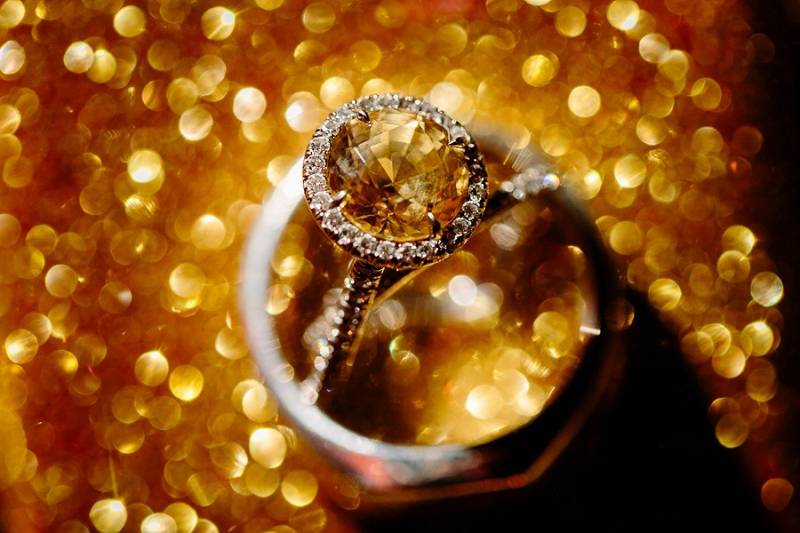 Our main goal for our wedding was to unite our families, especially since we come from completely different backgrounds. I am the first generation Laotian American and my husband grew up in the midwest with an Italian heritage. During our ceremony, Buddhist monks blessed our marriage along with our wedding officiant, Ron Ramey. Then at our reception, our first dance included the traditional Lao finger dance. A parting gift for our guests included Italian Baci candies. My husband's Papa (grandfather) used to give the grandchildren baci candies. It means kisses in Italian and each candy is wrapped with a love letter in 5 different languages. Looking back on all the photos and video highlight, I can truly say that we achieved our goal of uniting our families, friends and our marriage. We are so grateful!