If there are any Game of Thrones lovers out there, this Denton wedding modeled after the television show will make your heart smile! This husband decided to throw his wife the ultimate surprise wedding and incorporated elements of her favorite television show. Many times themed weddings can come off a bit, well, "cheesy." But not when you have Amanda Travis of Fete & Frivolity Events at the helm. Amanda (and the bride--check out the amazing story below) ensured that every detail was perfect and an appropriate representation of the overall theme. From the bride's handmade caplet to the black and gold eggs, subtle elements of the television show were weaved throughout the wedding. Check out even more images from Brittany Barclay Photography in the gallery.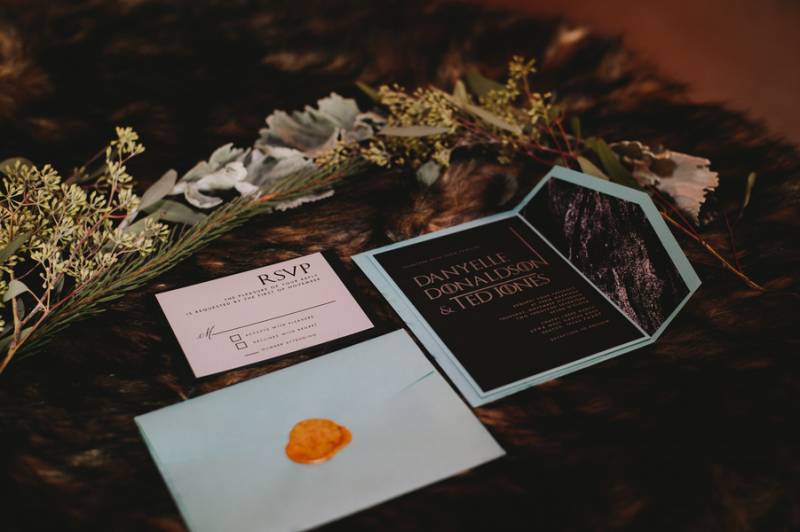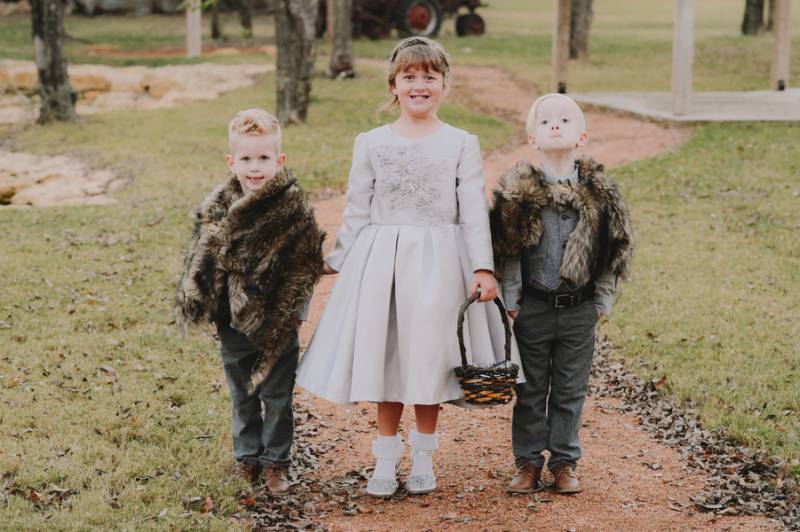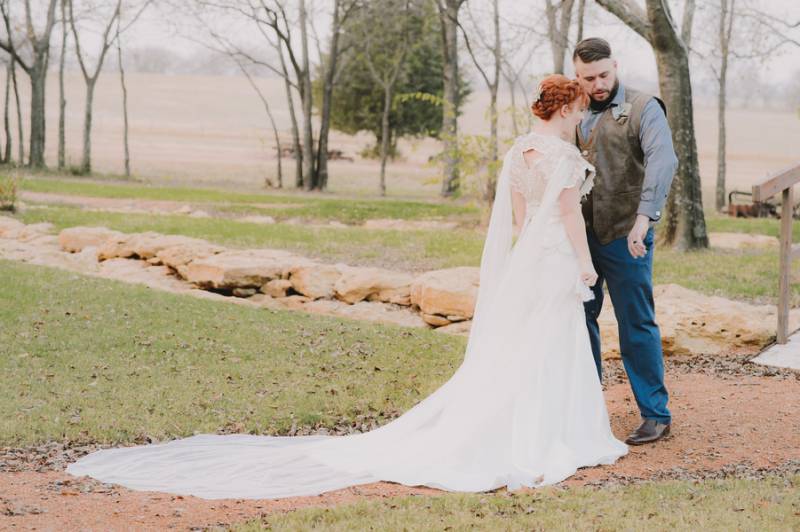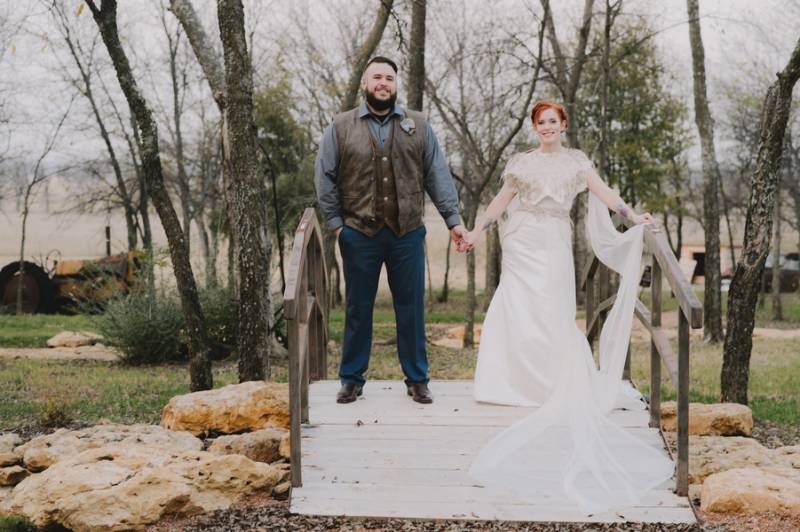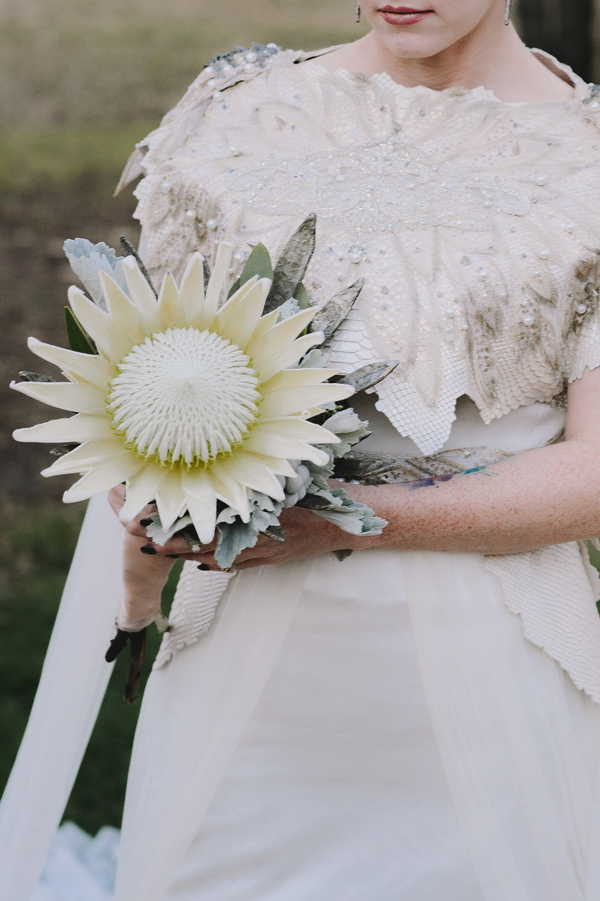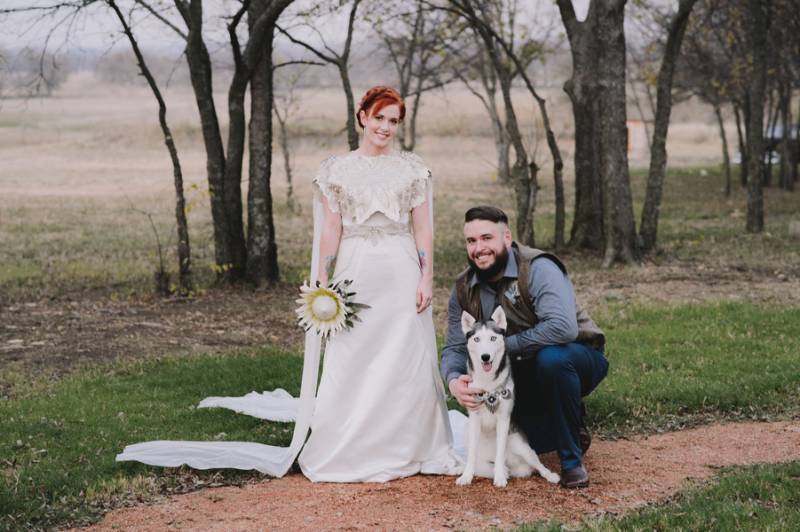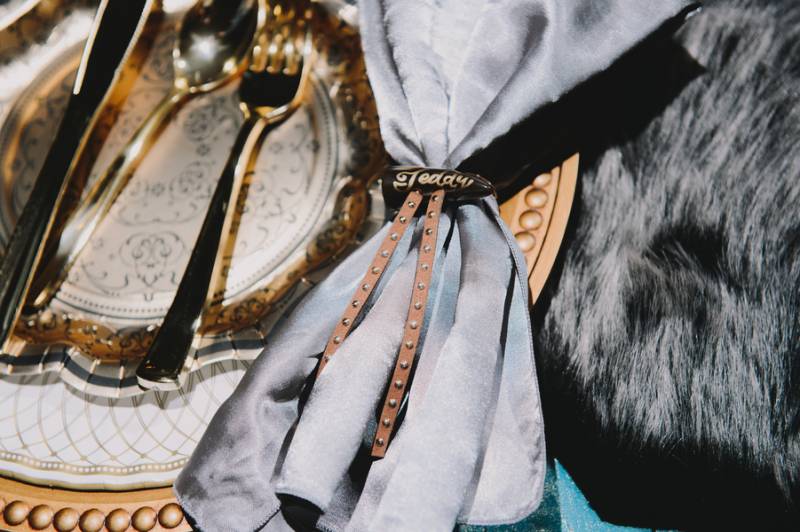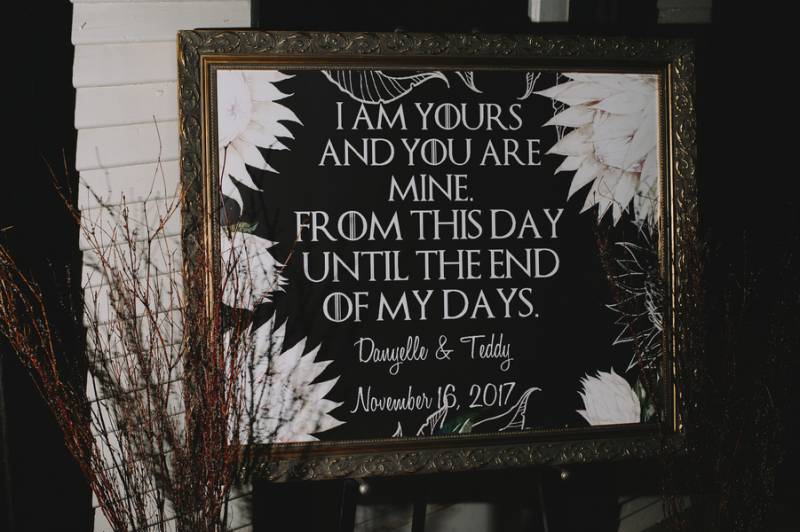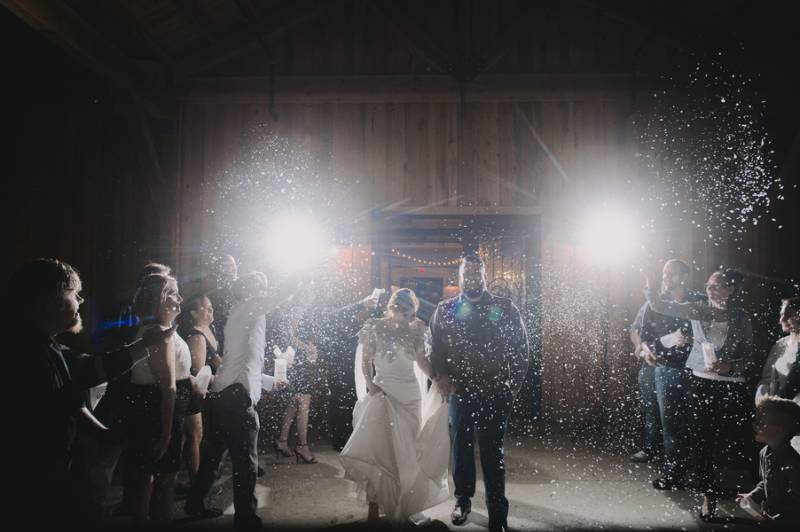 From Fete & Frivolity Events...Teddy and Danyelle were married in a simple courthouse ceremony, no fancy dress, no big celebration – just the two of them and their two beautiful little boys, 3 years ago. But as happy as he was to finally call Danyelle his wife, Teddy dreamed of the day that he could give her the wedding he knew she really wanted. One where she would be able to unleash her creativity and make a day that was as over the top fabulous as only she can be.
Fast forward to July 2017. After celebrating their 3rd anniversary Teddy sent a text to Danyelle's best friend and coworker, wedding planner Amanda Travis of Fete & Frivolity Events. He wanted her to help him put together a budget so he could begin saving for the next two years to surprise his wife with the wedding of her dreams.
The idea started simple – Amanda would tell Danyelle that they had a bride who had given them complete creative control of her wedding & together they would plan Danyelle's perfect day. But about two weeks in, Teddy's plans took an unexpected and amazing turn. As Danyelle was working on an inspiration board for the company's winter styled shoot she suddenly announced, "This is it!" Then proceeded to tell Amanda that if she could choose any style, any look, ANY theme for her perfect wedding it would be EXACTLY LIKE the Game of Thrones inspired winter styled shoot they had already begun calling 'Winter is Coming'.
Teddy and Amanda panicked! He hadn't had time to save. She knew it would be impossible for them to create the wedding of Danyelle's dreams on the little bit of money he would be able to smuggle out of their accounts monthly for the next four months – How could they pull this off?!? And then the most amazing thing happened. As Amanda shared the story with Brittany Barclay Photography, Chevy Chey Photography, Chapel Creek Ranch, Spivey Lane Bridal, Lonestar Catering Company, Adoughable Creations, and All Access DJ all of these amazing talented wedding professionals banded together to make Danyelle's dreams come true. Service fees were drastically reduced or waived entirely & every group brought their best to the table inspired by Teddy's love for his wife and the opportunity to play a part in their love story.
That's when the shenanigans really began. Danyelle was told that they couldn't find a model to play the bride and Amanda 'begged' her to alter the wedding dress her grandmother had bought her - that she was saving for the day when she and Teddy could have a Real Wedding. Her grandmother, Ma'am, had purchased the dress for her when she and Teddy first began dating convinced that this was the right man for Danyelle. Sadly, Ma'am passed away before she had the opportunity to see them commit their lives to each other – so using this dress was an important part of a real wedding for Danyelle; it was a way of carrying a part of her grandmother's love down the aisle when she couldn't be there in person.
Danyelle began working round the clock to create and style every element of what she was told was a Styled Photo Shoot where she would make her debut as the new Creative Director of Fete & Frivolity Events. From her handcrafted shoulder piece & belt, to the Game of Thrones house symbols on the wine glass favors, to the dragon's egg votive holders, a redesigned oversized throne chair fit for royalty & a ceremony set that looked like it came directly out of an enchanted midnight winter wood, she labored for hours on every last detail. She sewed, painted, sculpted, & hammered away for four months on DIY decorative elements convinced that this was only to create something beautiful. Teddy worked alongside her, building pieces of the ceremony set and sculpting dragons eggs, trying desperately to look annoyed instead of excited about the whole thing.
The resulting event and these images have been a labor of love in every sense of the words. When he dropped to one knee and asked her to say 'Yes' to their lives together all over again it was magical. And when she saw the family members who had been in on the secret and came all the way from Kansas to be a part of their day as she walked into her wedding it brought tears to all of our eyes.
But I think Teddy summed it up best when he said, "We have faced every trial and tribulation hand in hand. It's not always sunshine and rainbows, but you have to weather the storm to appreciate the sunshine right? So long story short I knew I loved this woman, I knew I would never ever want to be with anyone else. I know that my best of moments in past relationships don't even hold a candle to my worst of moments with this wonderful woman, and I know that after 7 years together, 2 kids, and 3 moves I never want to tackle life with anyone else." If these images aren't proof that modern day fairy tales still exist – I'm not sure what is.