THIS POST MAY CONTAIN AFFILIATE LINKS FOR WHICH WE'LL RECEIVE A COMMISSION IF YOU CHOOSE TO SHOP THROUGH THE LINKS. PLEASE READ OUR DISCLOSURE FOR MORE INFO.
Maribel Moore of Bella Fleur Designs was kind enough to sit down and answer a few questions for our 7 Questions vendor spotlight series. Maribel has been working in the floral industry for over 20 years and in that time she has amassed an enormous amount of knowledge about floral design. This Dallas wedding florist's designs are fresh and romantic and always manage to incorporate the latest floral design trends. After you read about her business here, hop on over to her website to check out even more of her beautiful work.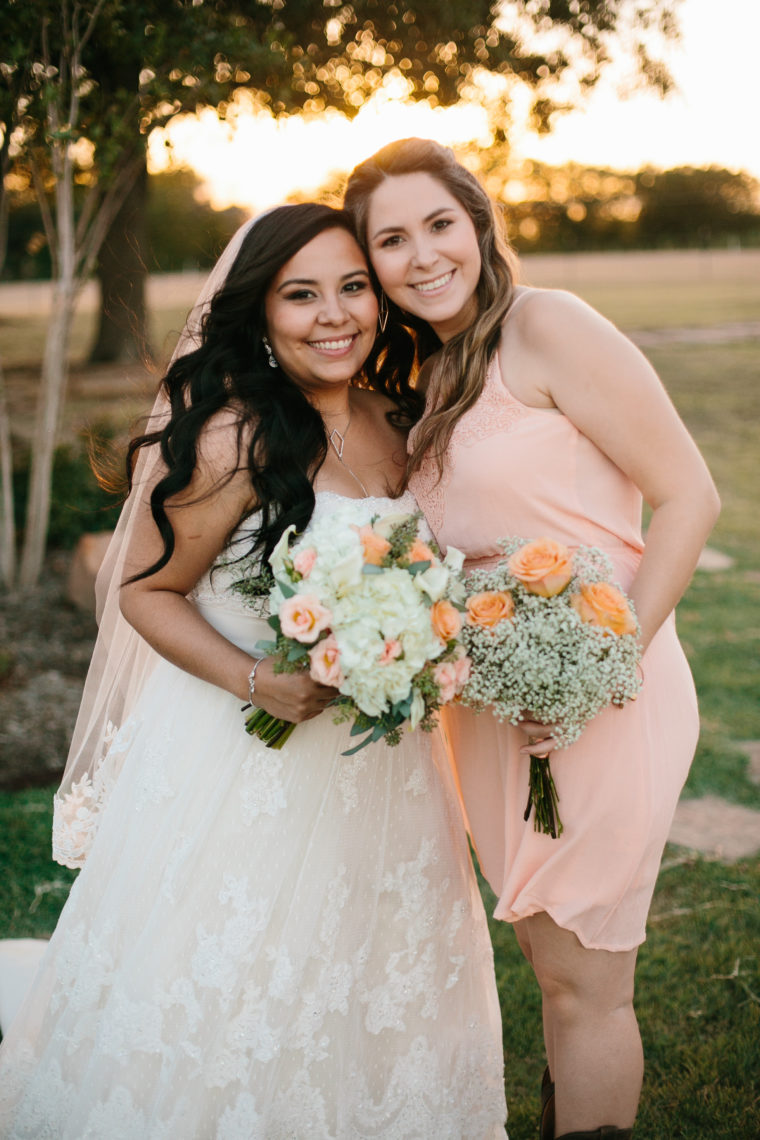 1. How long have you been in the wedding floral industry and how did you get your start?
I've been doing flowers since 1993. I was forced to work in the flower shop at a Kroger's when the floral manager quit on Valentine's Day. I was 16 and scared, but I have been blessed with an amazing talent. I started the business side of it in 2012.
2. How do you determine a bride/couple's sense of style? What questions do you ask to obtain an understanding about the look they would like for their big day?
I always like to see their dress and know what venue they are using. Those two things can tell you everything!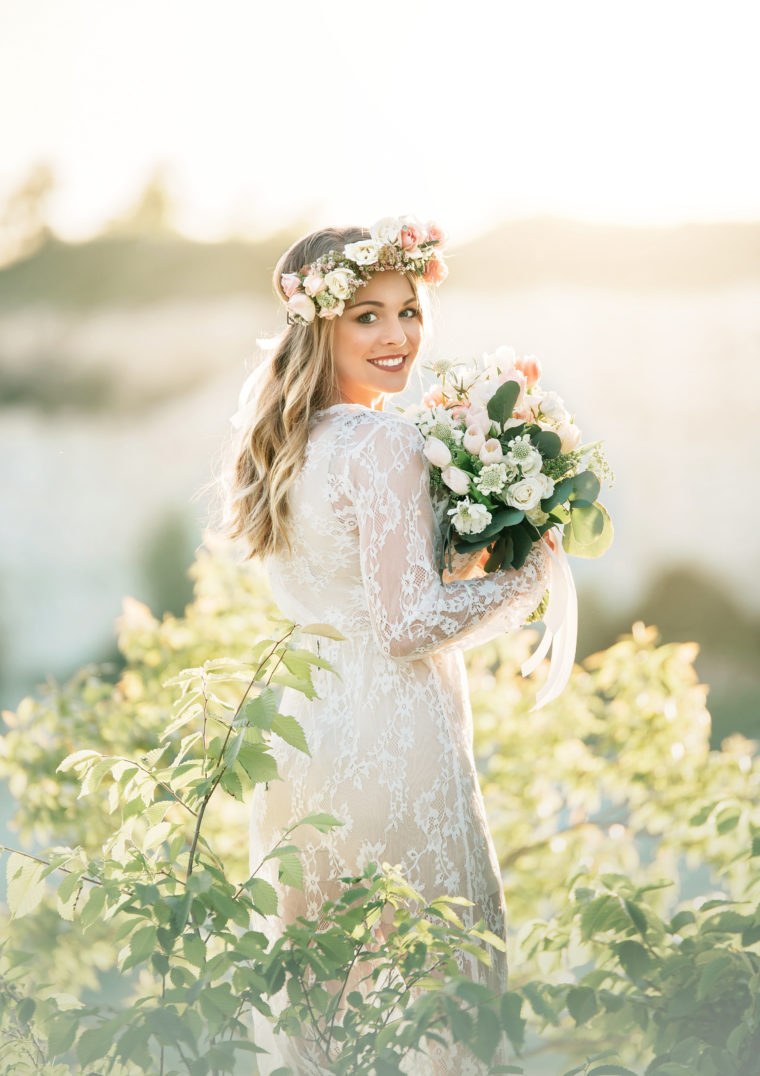 3. What trends are you seeing in the wedding floral industry today?
The vintage antique look is coming back. And it is beautiful! There are also the earthy greens look. A lot of greenery with minimal florals. Simple and clean.
4. What has been your most challenging assignment to date? What made it so challenging and how did you execute it?
My most challenging was a wedding I had earlier this year in which the bride was very color and flower specific. There had just been a major hurricane where my flowers were coming and it was the week of and not one of my flower choices had arrived. I was stressed! Towards the end of the week my flowers starting arriving. It was a struggle trying to get the flowers to open and look as showy as possible. Everything at the end turned out amazing and the bride was overjoyed!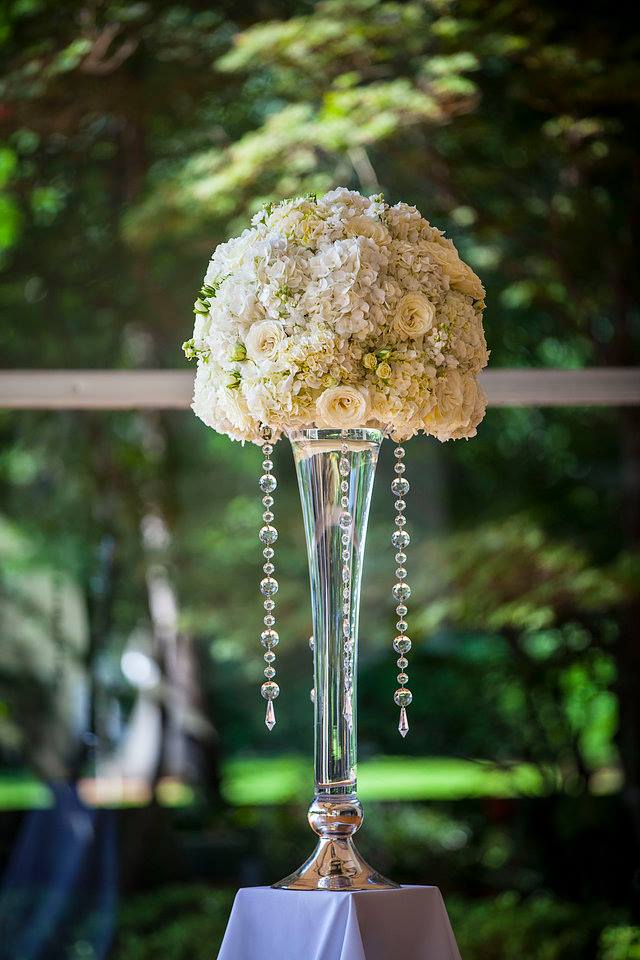 5. Do you work with brides on a budget? What is your best advice for those budget brides wanting a stellar look for less?
Yes, I do work with all budgets. My advice is to make sure that you use flowers and colors that are in season.
6. Besides flowers, what other design elements do you like to incorporate into your arrangements (i.e., vases, candles, etc.)? Do you feel that incorporating non-floral elements is important to achieving an overall design aesthetic?
I love using candles, branches, and many other props to make it a fabulous event! I think incorporating things other than flowers can still give you that WOW factor and help keep costs down as well.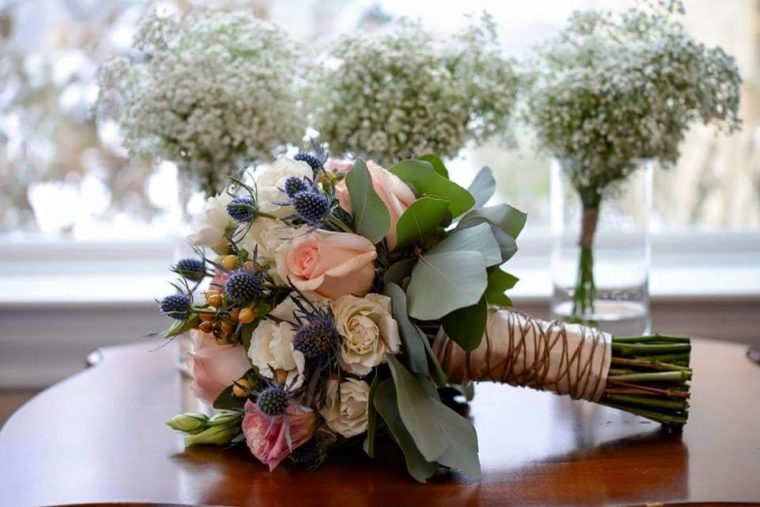 7. Do you have any design ideas that you have brewing in your mind that you would love for a bride to let you try out (i.e., the use of a flower, a design concept for ceremony décor, etc.)?
Yes I am always thinking of new things to do and use!