This lovely winter Forth Worth wedding captured by New Seasons Photography succeeds in celebrating the emotions of a wedding. From the groom's first look at his bride, to the father of the bride hugging his daughter during the ceremony, to the bride shedding a few tears herself while taking her vows - these are the priceless moments the bride and groom will always cherish. If there are certain moments you are hoping to capture in your wedding photos, talk with your photographer before the big day to make sure they know what is important to you. These photos also do a great job of showcasing the ceremony and reception venues for this wedding, as well as the lace and twine details used in the bride's dress and centerpieces. Check out more photos from New Seasons Photography in the gallery.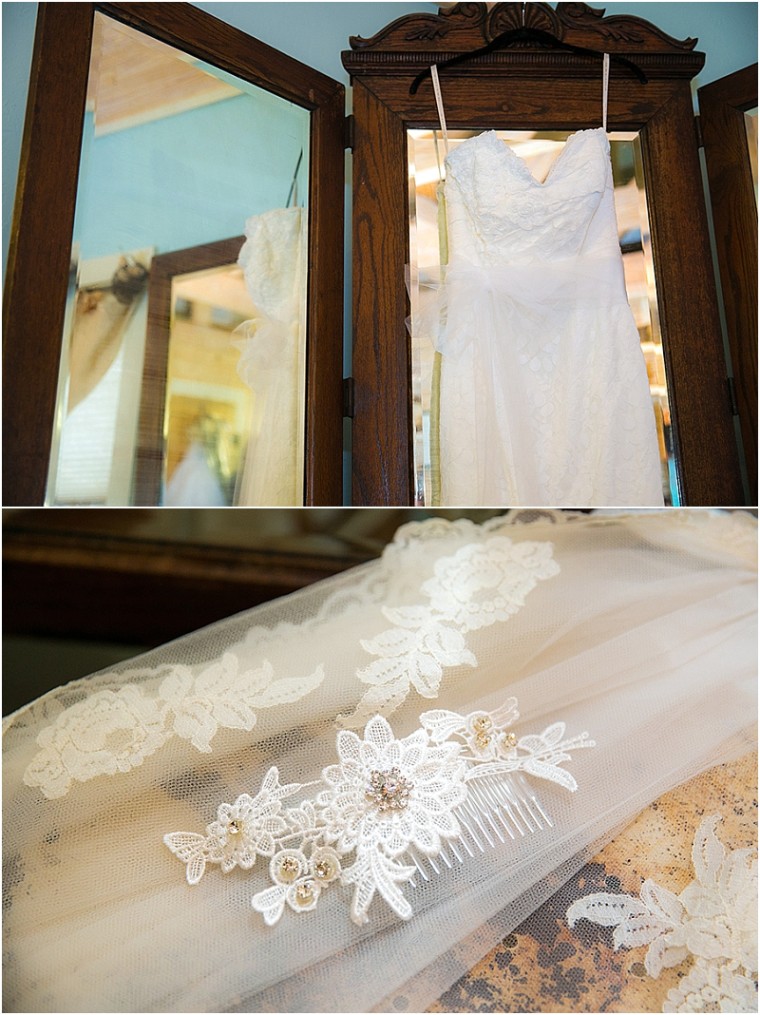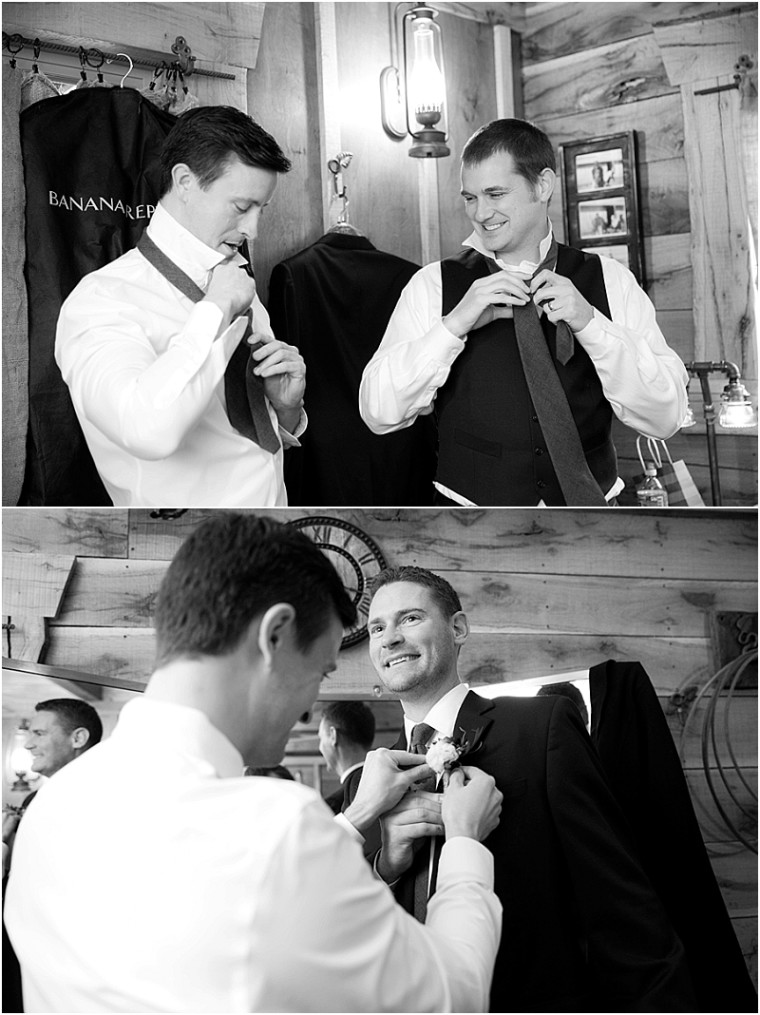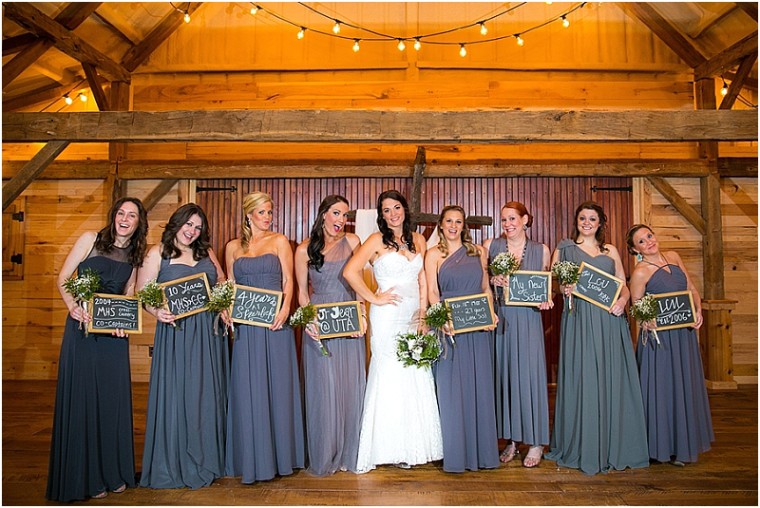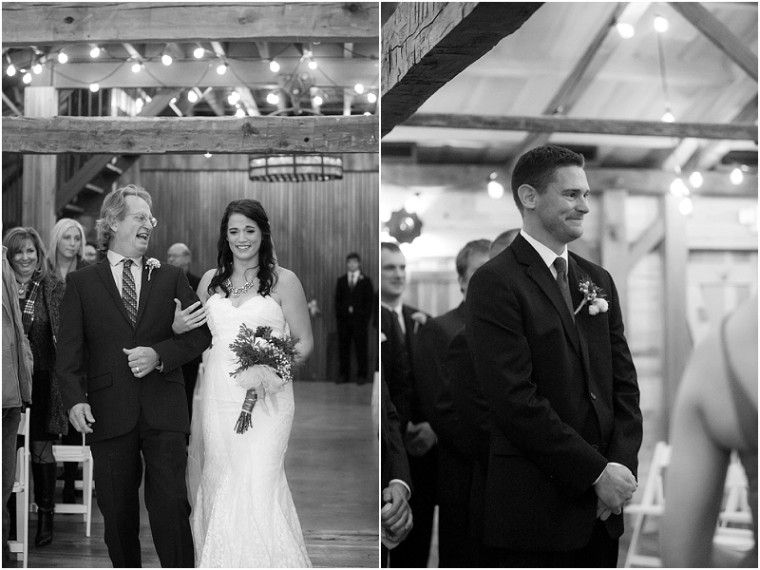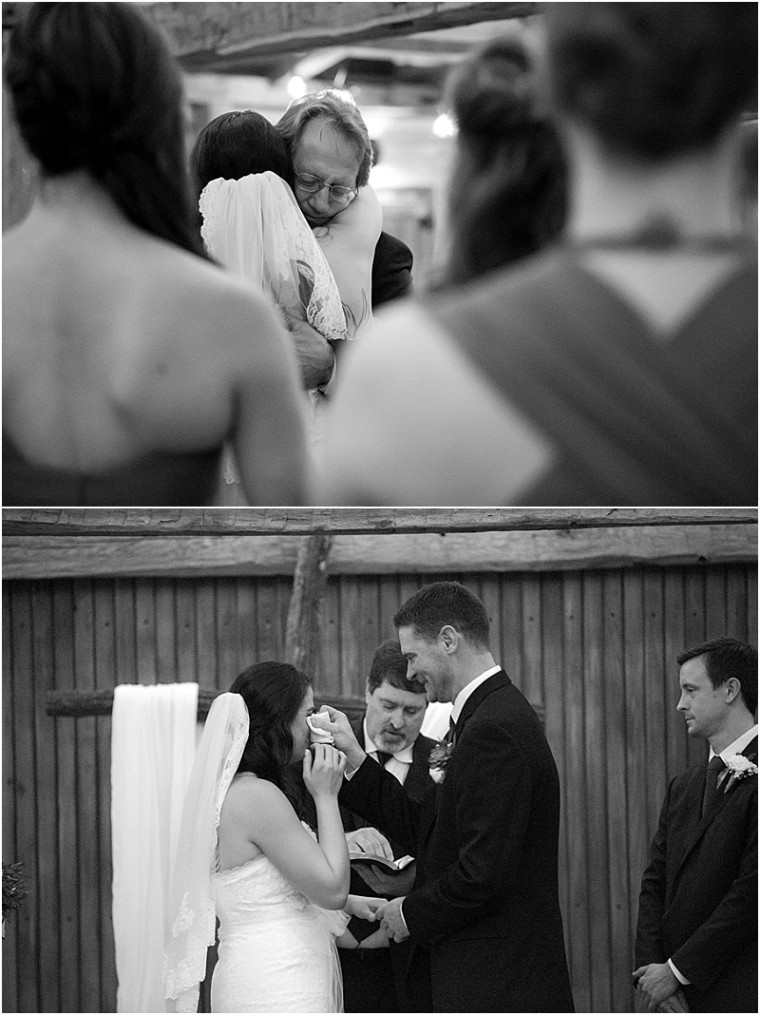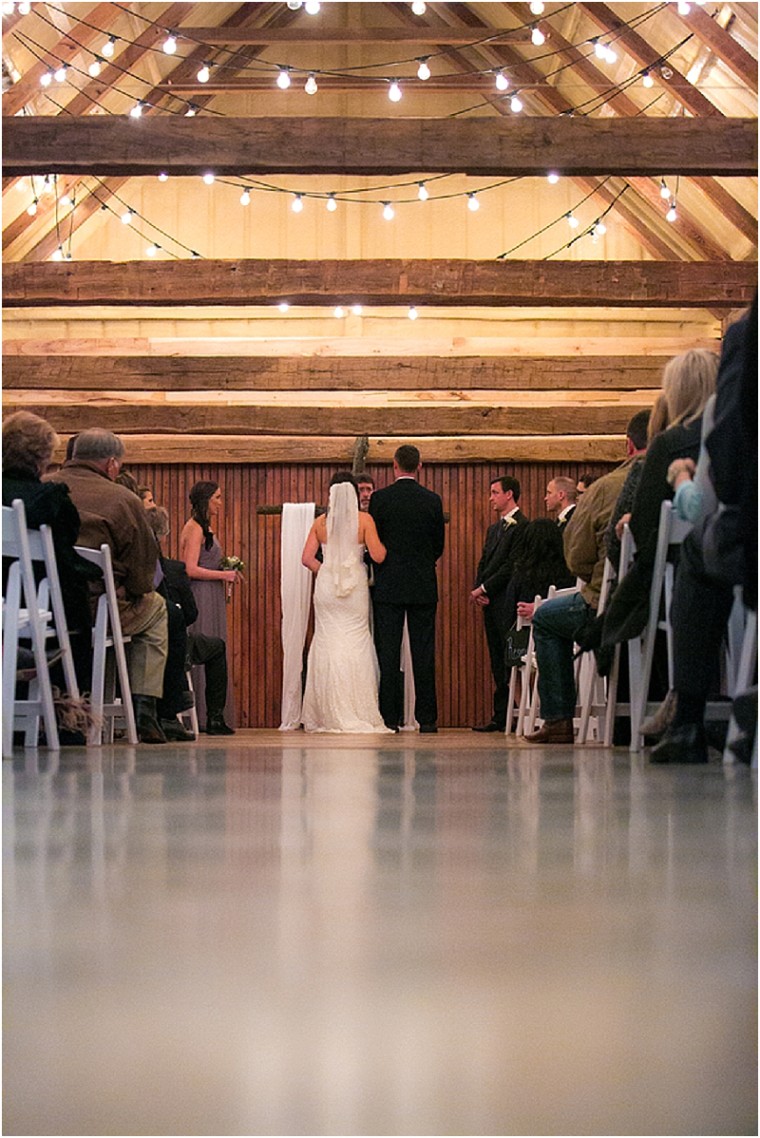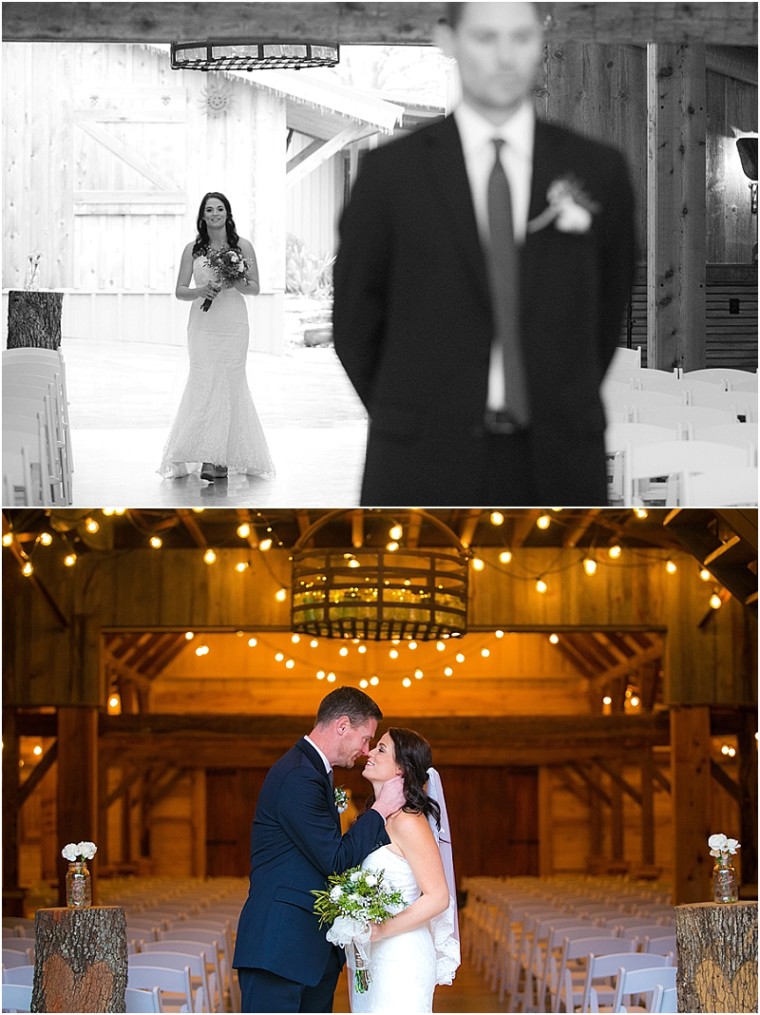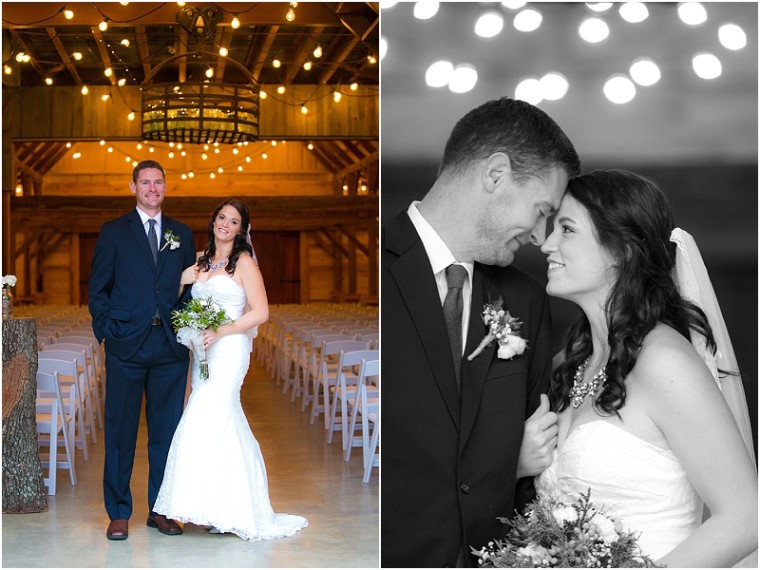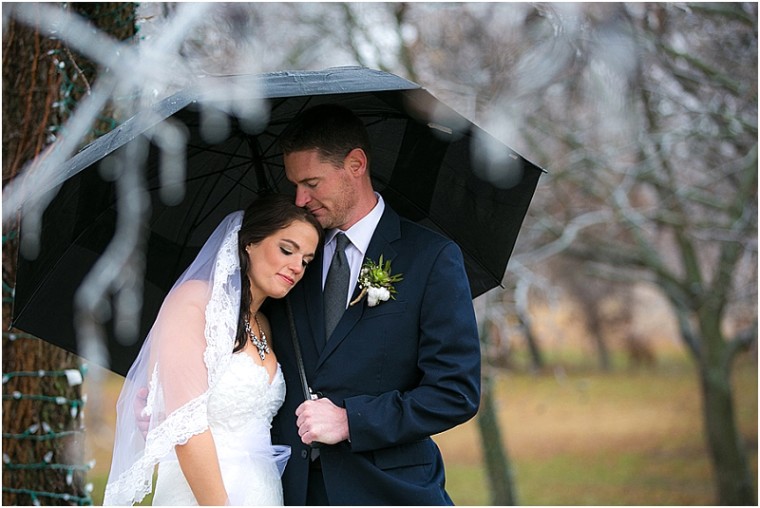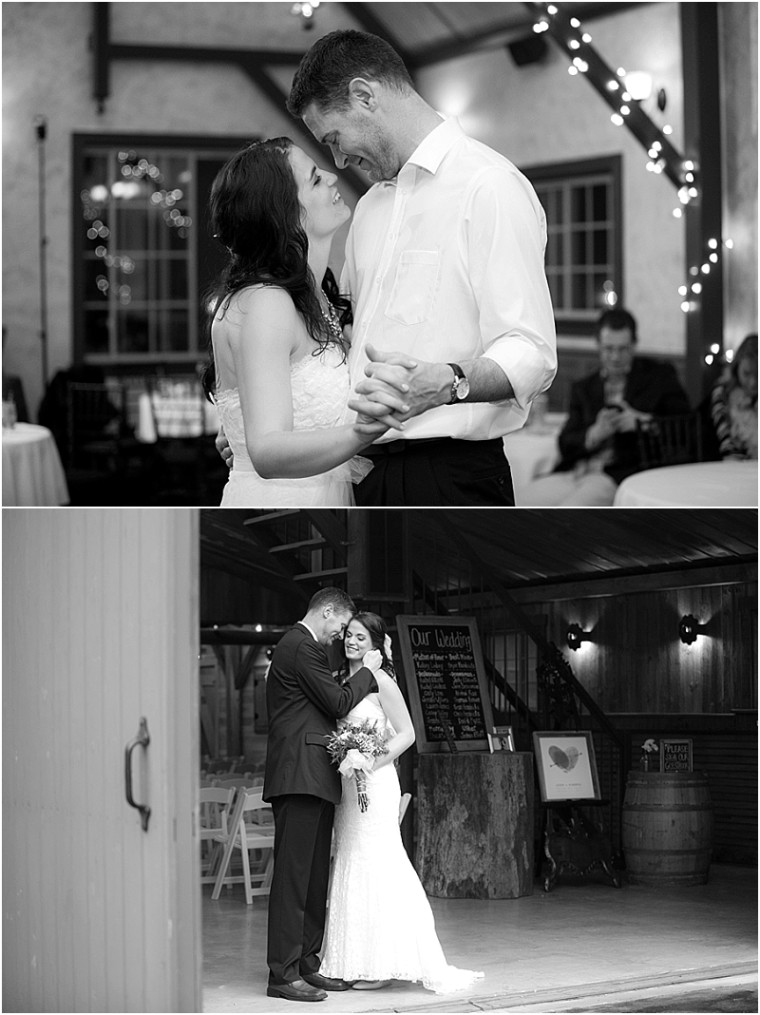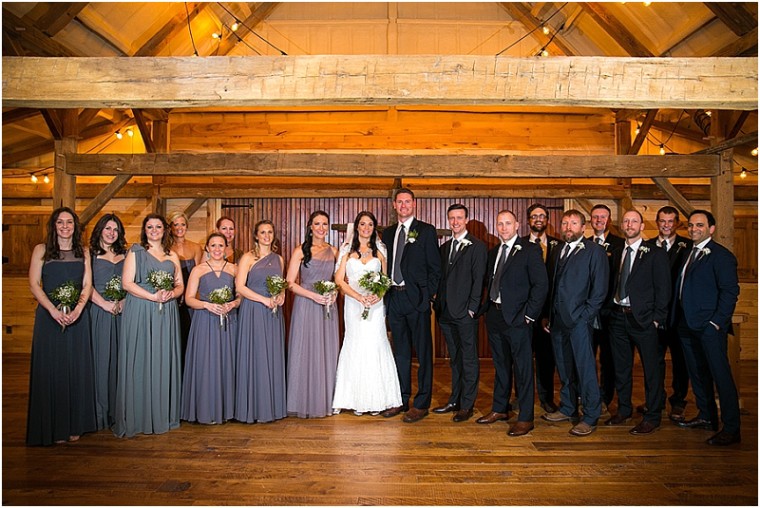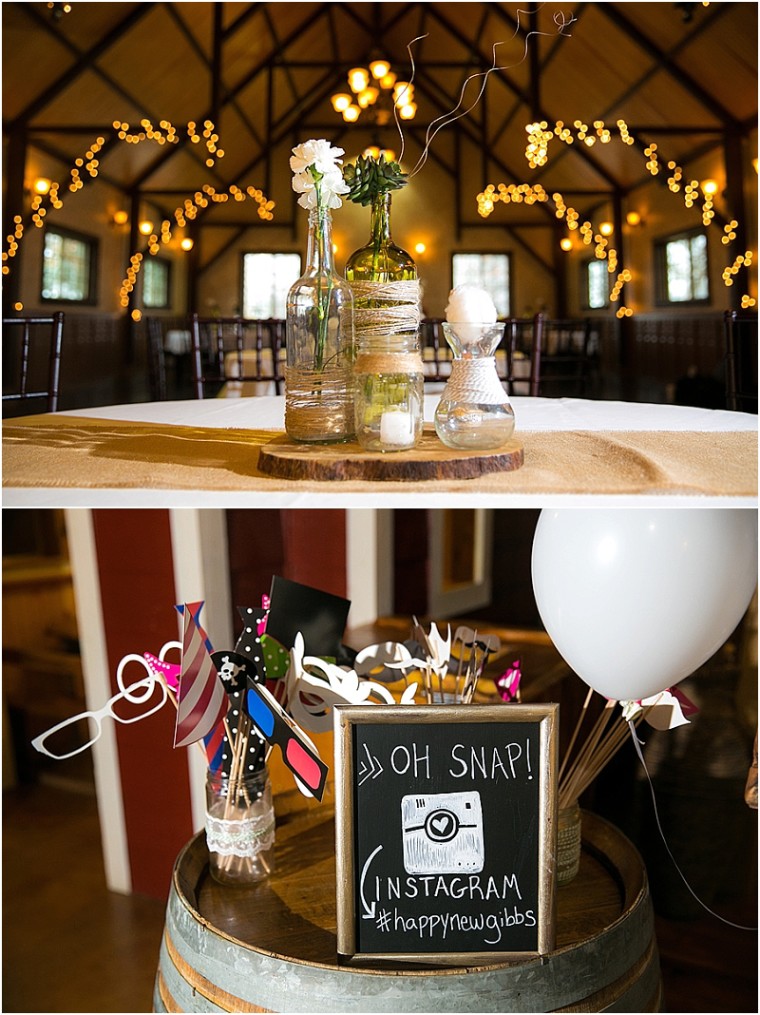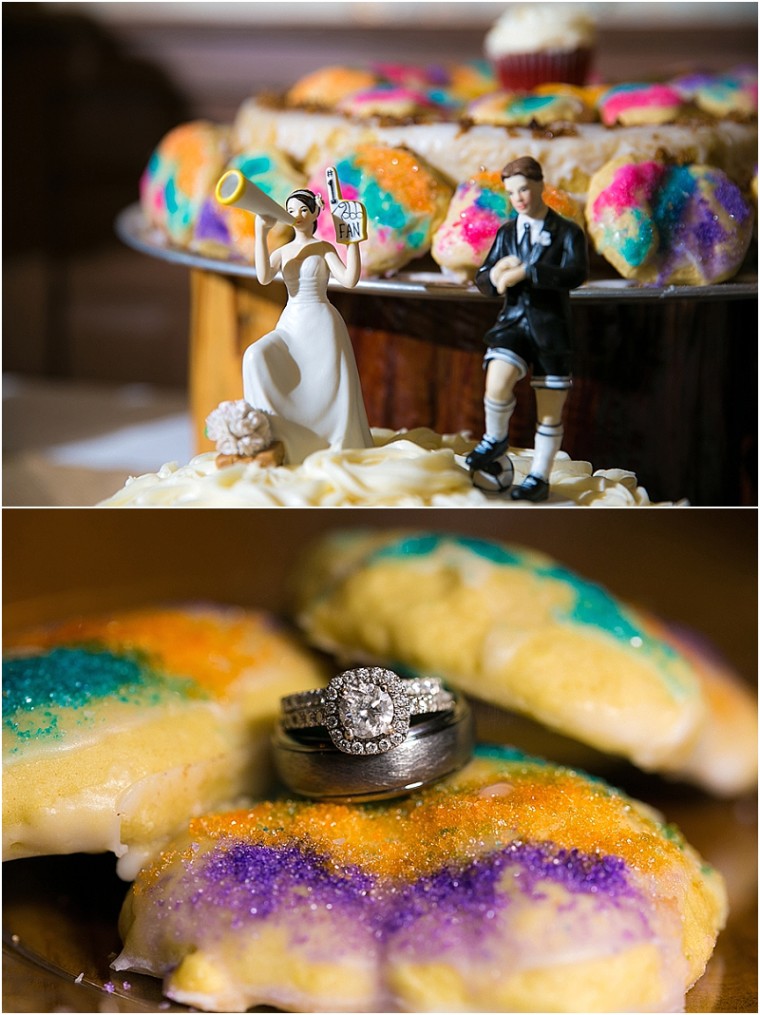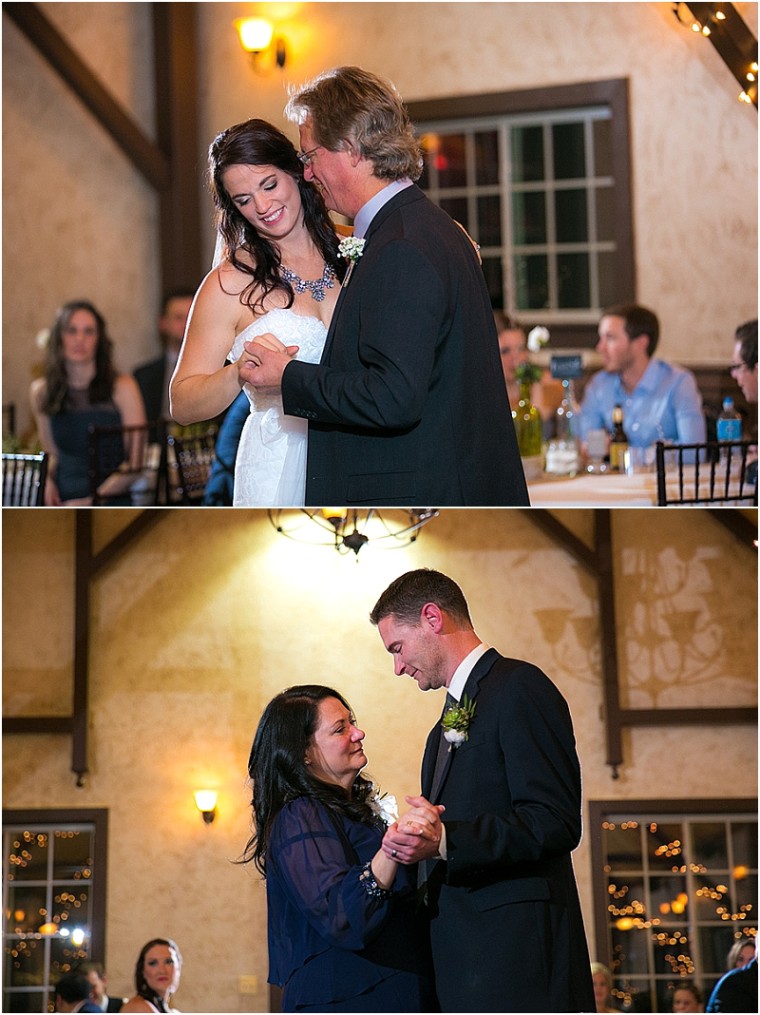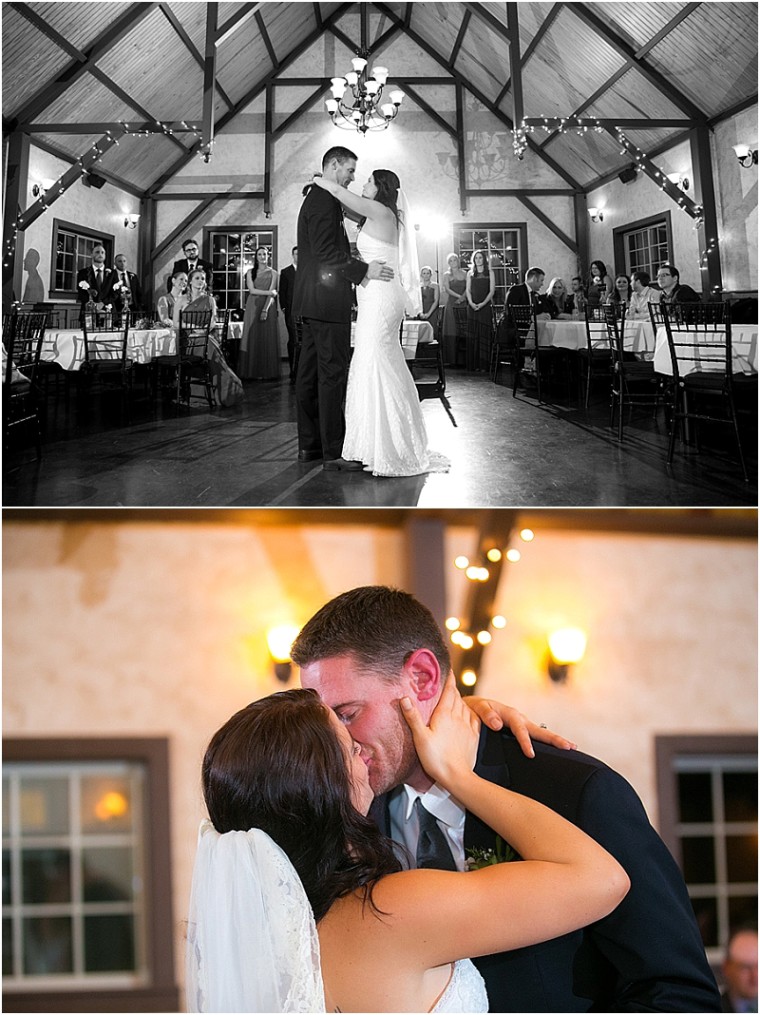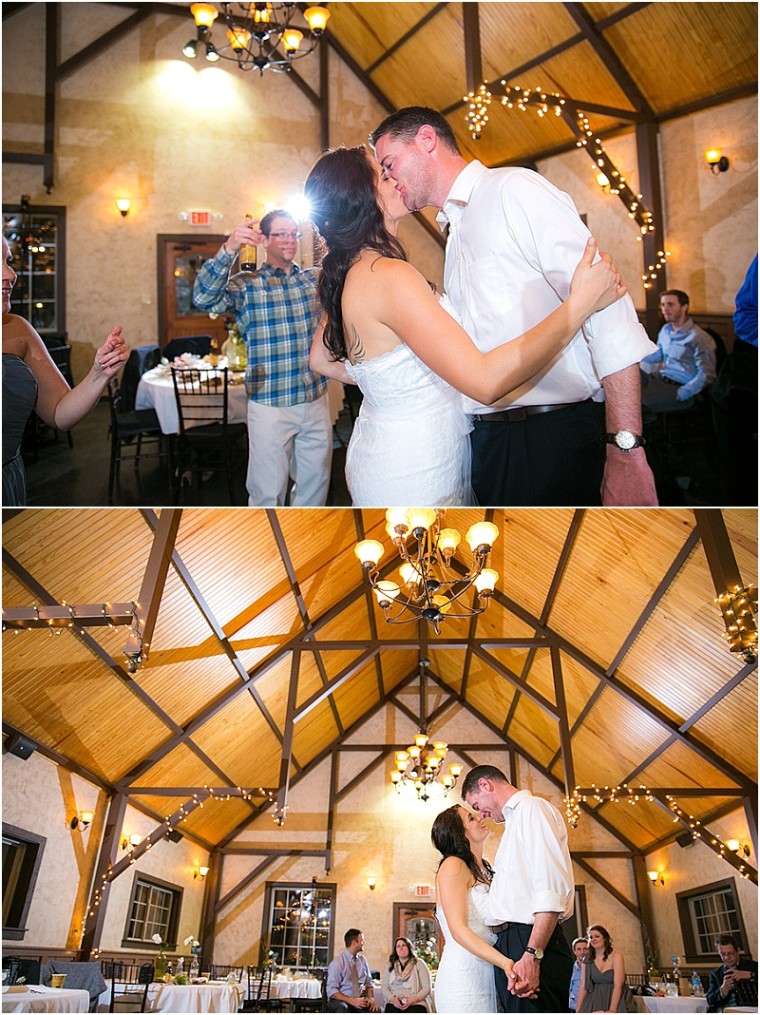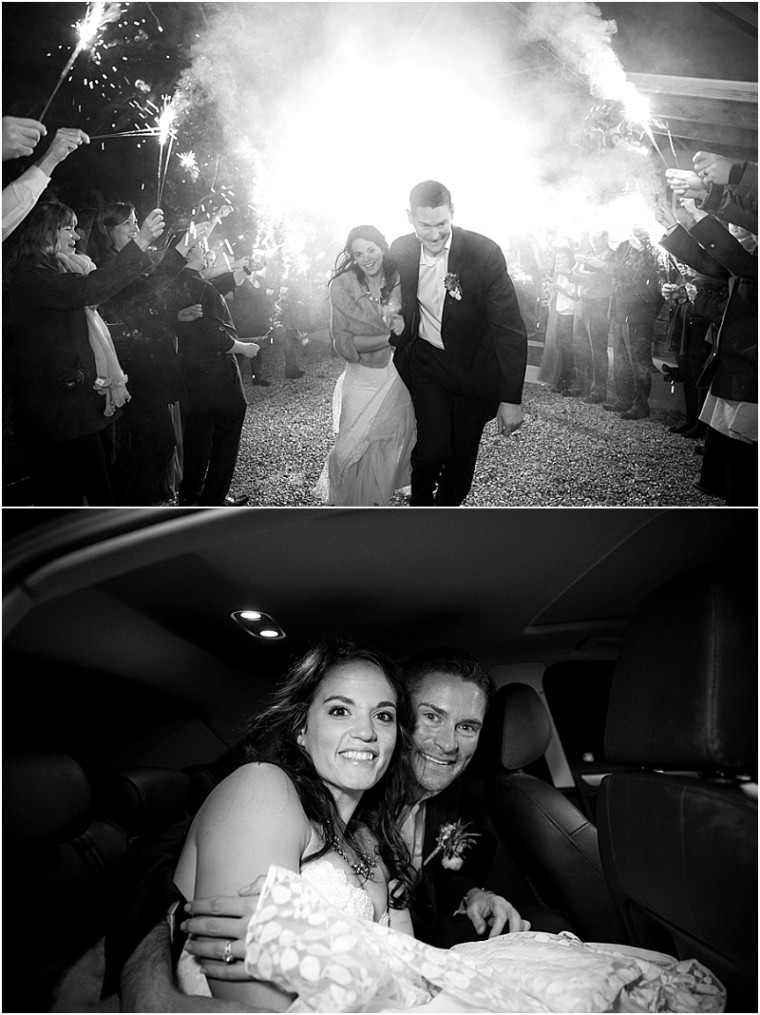 From New Seasons Photography... Kimbra and Josh's New Year's day wedding was filled with warmth and laughter despite the cold and icy weather. Icy roads didn't deter the guests from driving to Weatherford to witness the romantic vow exchange. The bride and groom shared their first look in the barn. Kimbra approached Josh carrying her beautiful bouquet of baby's breath, winter berries, and succulents. They braved the weather for a few outdoor portraits with icy surroundings.
The bridesmaids were wearing coordinating grey dresses and the groomsmen wore navy blue fitted suits. The ceremony was also in the barn with soft glowing lights and rustic wood accents. The bride giggled as she walked down the aisle to her groom, who was waiting with a humungous smile. The party afterwards, in the event hall, was decorated with centerpieces of colored jars accented with gold, cotton, and twine. Their cake was a variation of the New Orleans style King Cake to represent their upcoming honeymoon. A custom photo booth, with a balloon back drop and crazy props, kept the guests entertained. The open bar also kept the young crowd busy on the dance floor. The bride and groom escaped to their car among sparklers.