Paige Vaughn sent over this wildflower, Austin wedding and I could not wait to share it with y'all! Now THIS is how you do an outdoor wedding in Texas! The LBJ Wildflower Center was the perfect venue for this spring affair. The emerald green bridesmaid dresses were the perfect complement to the stunning scenery of the wildflower center. And the bride and groom were a vision in their gorgeous lace wedding dress and black tuxedo, respectfully. Paige did an amazing job capturing every stunning detail. Please do yourself a favor and check out the gallery to be even more impressed.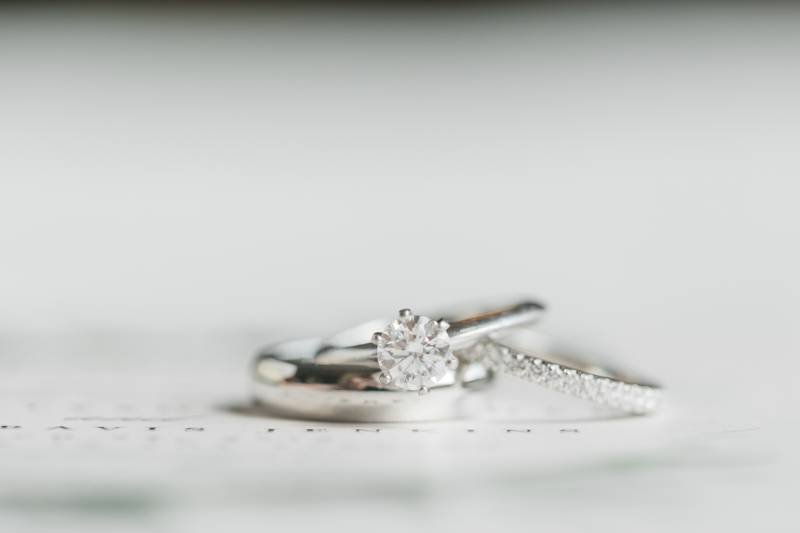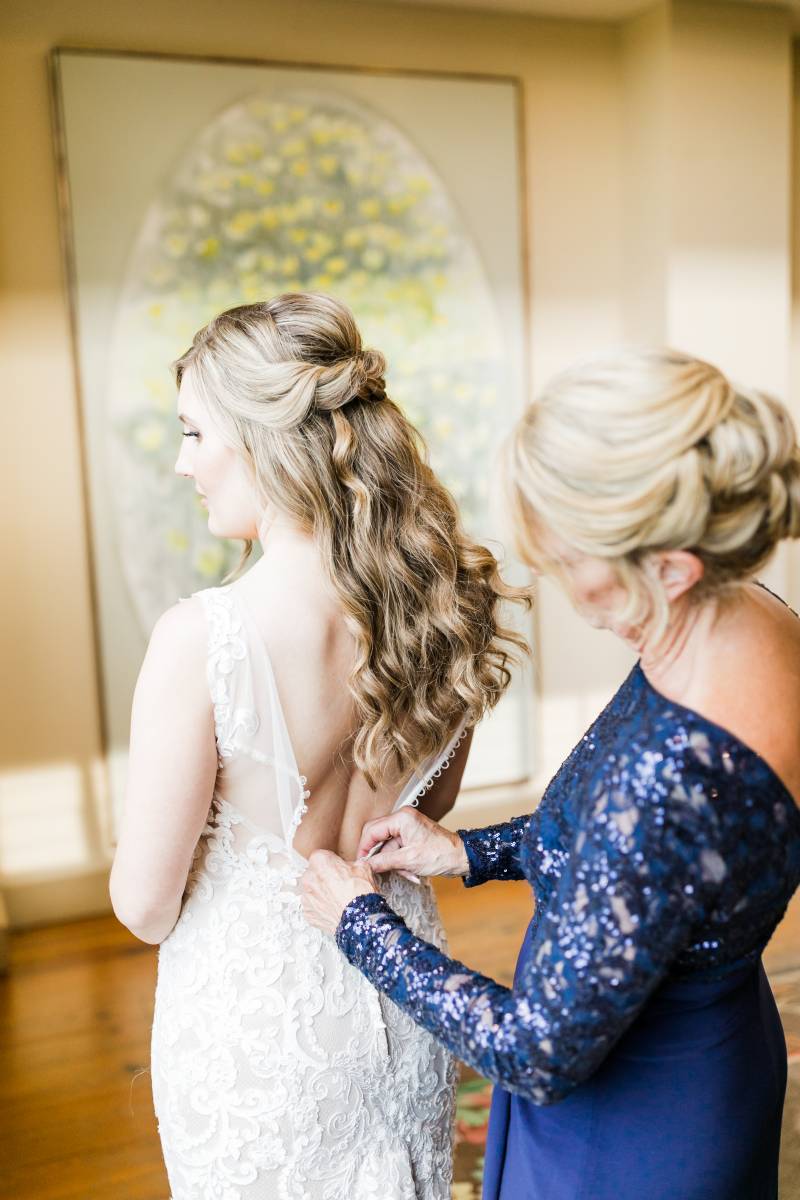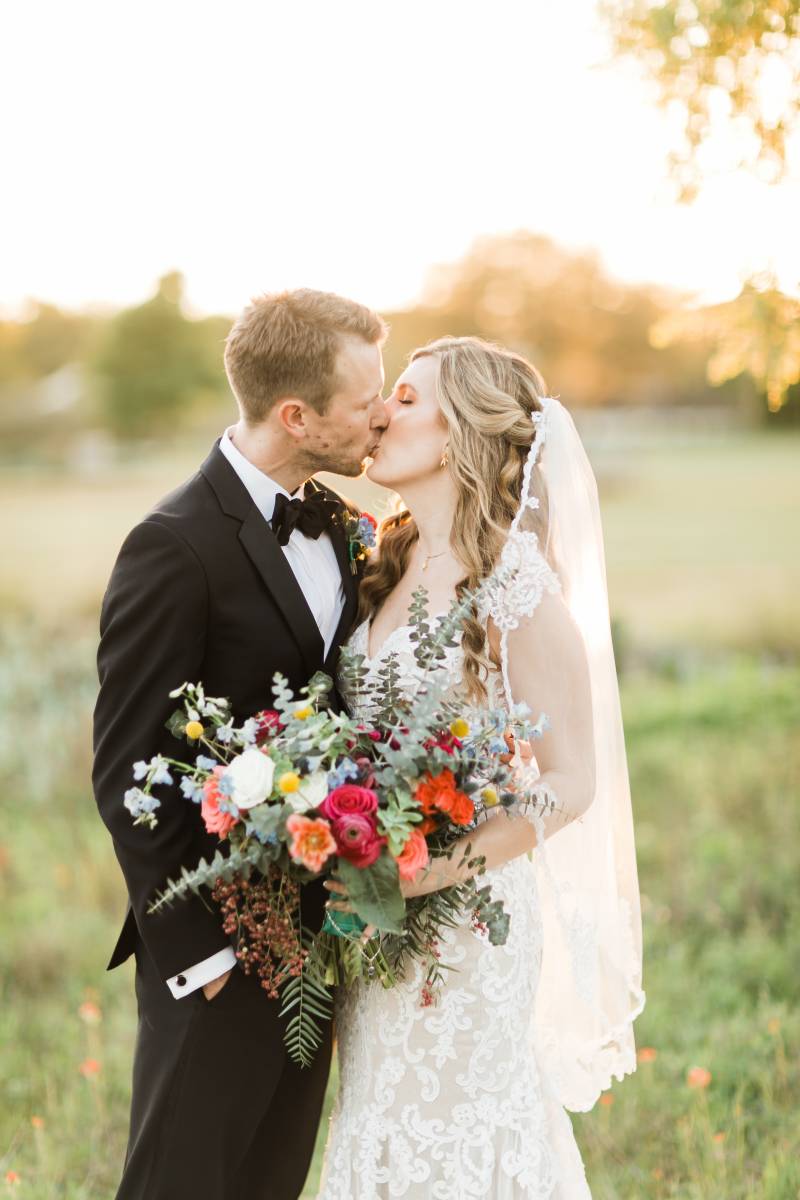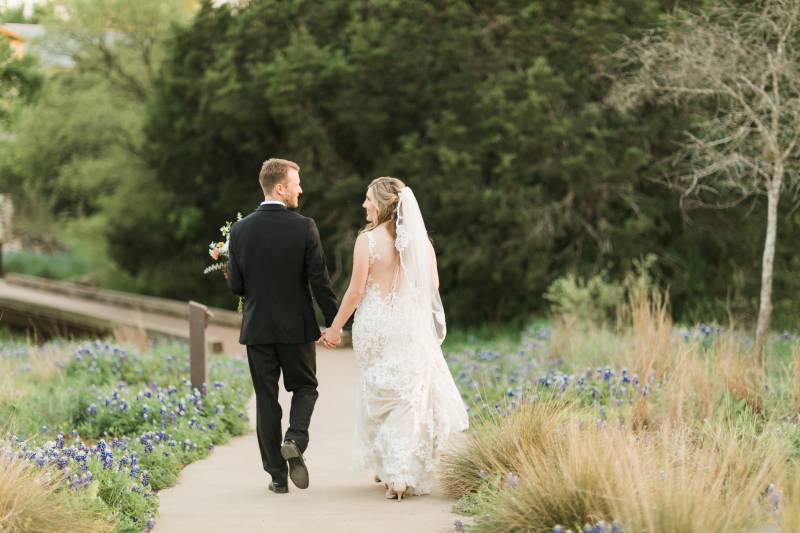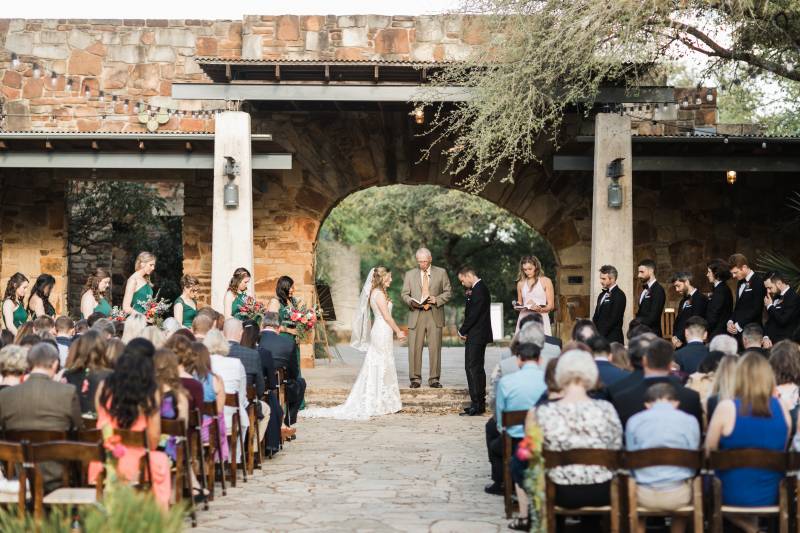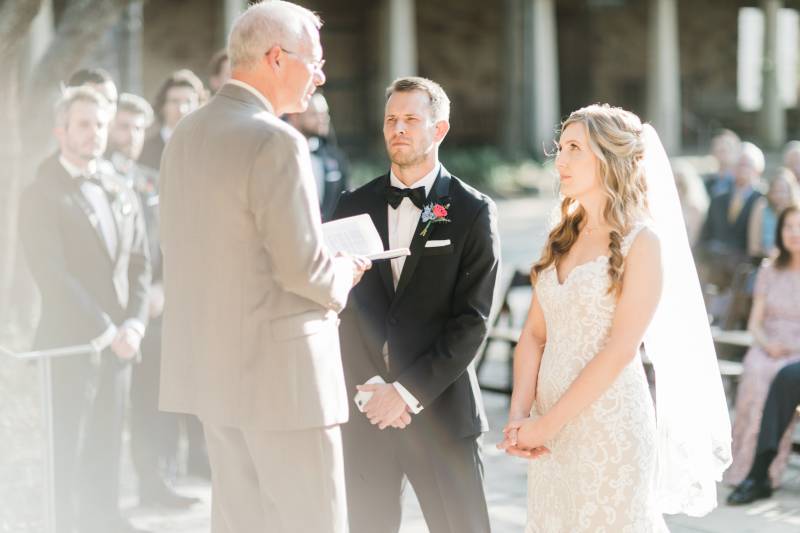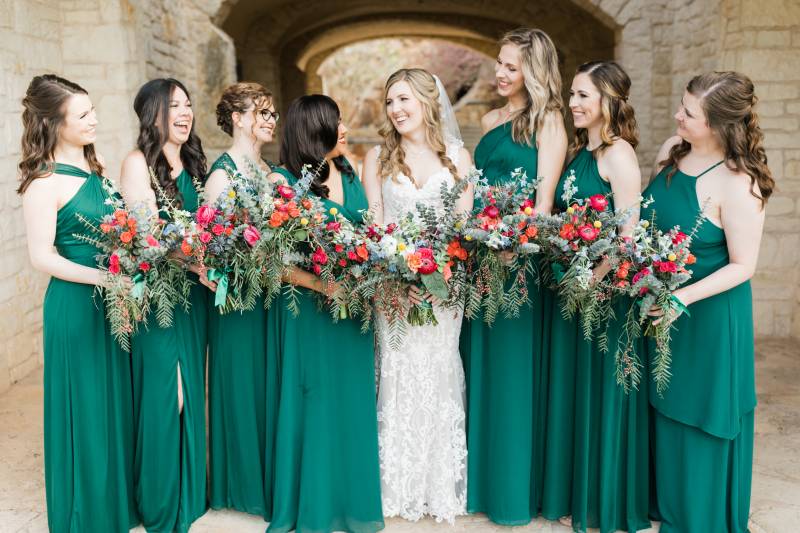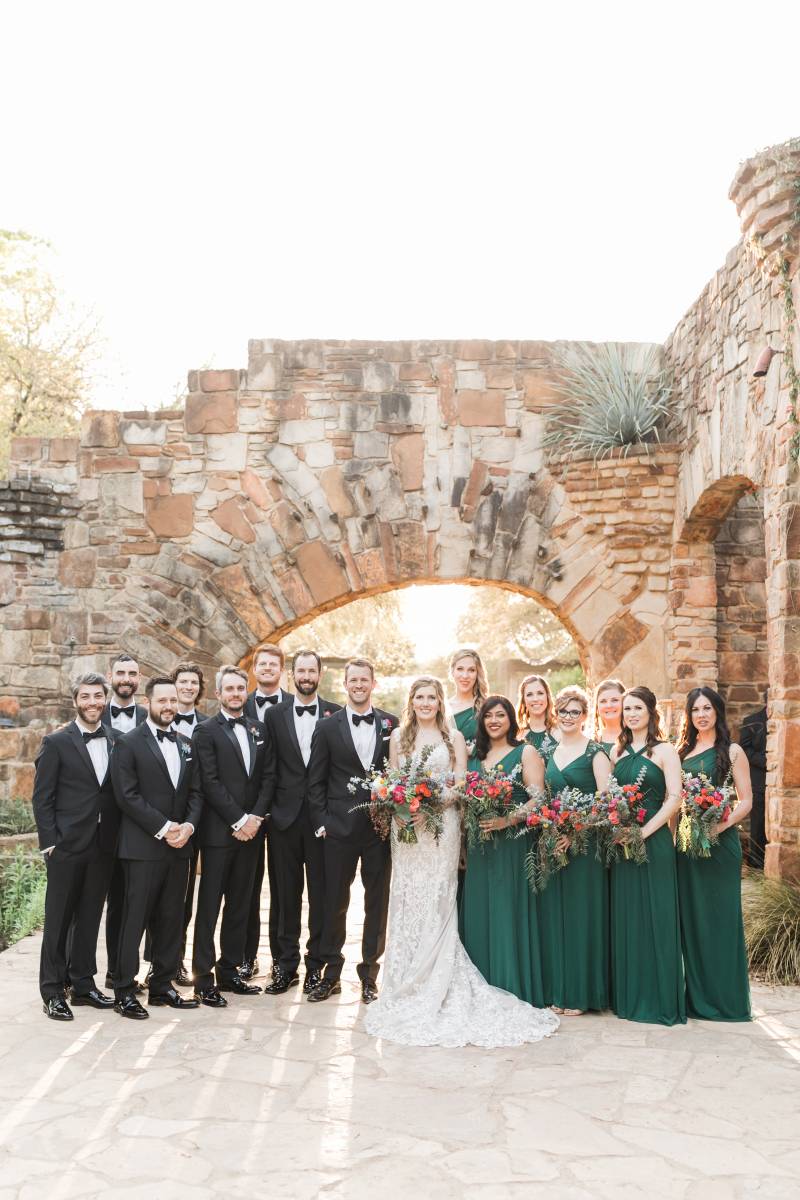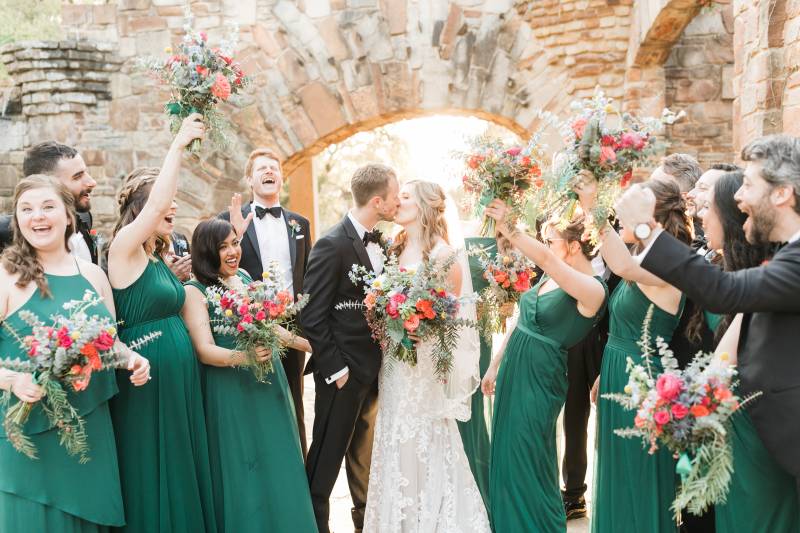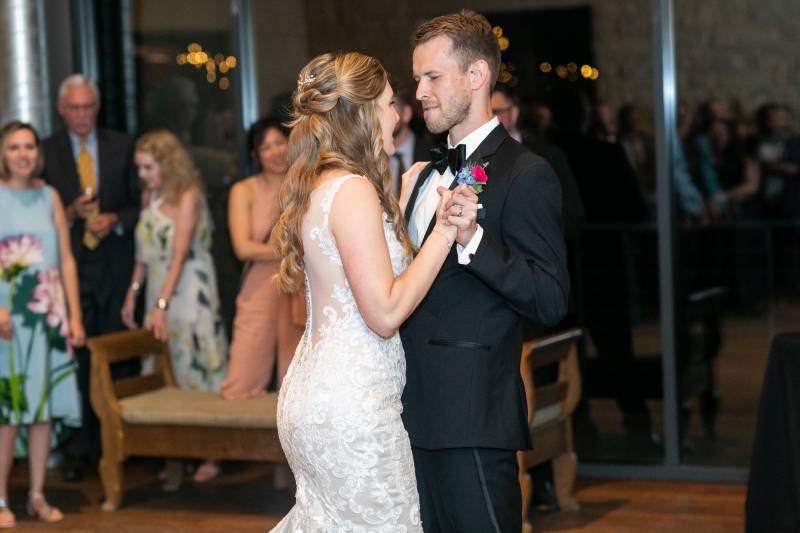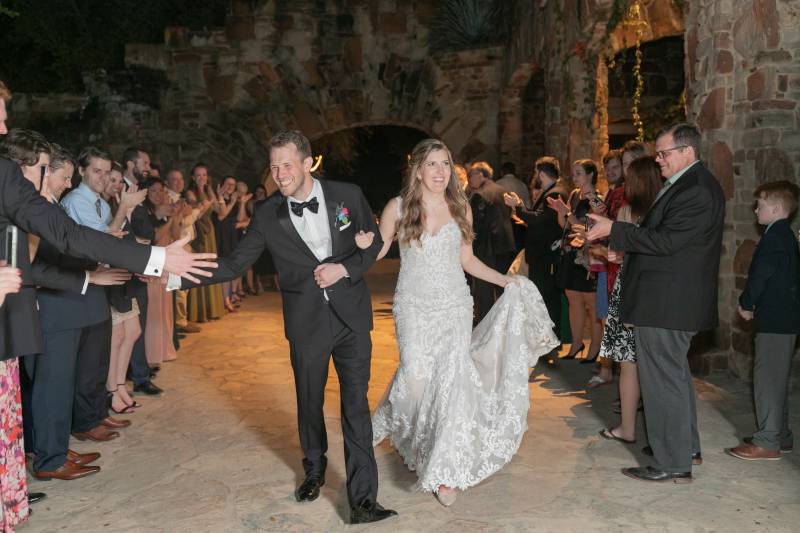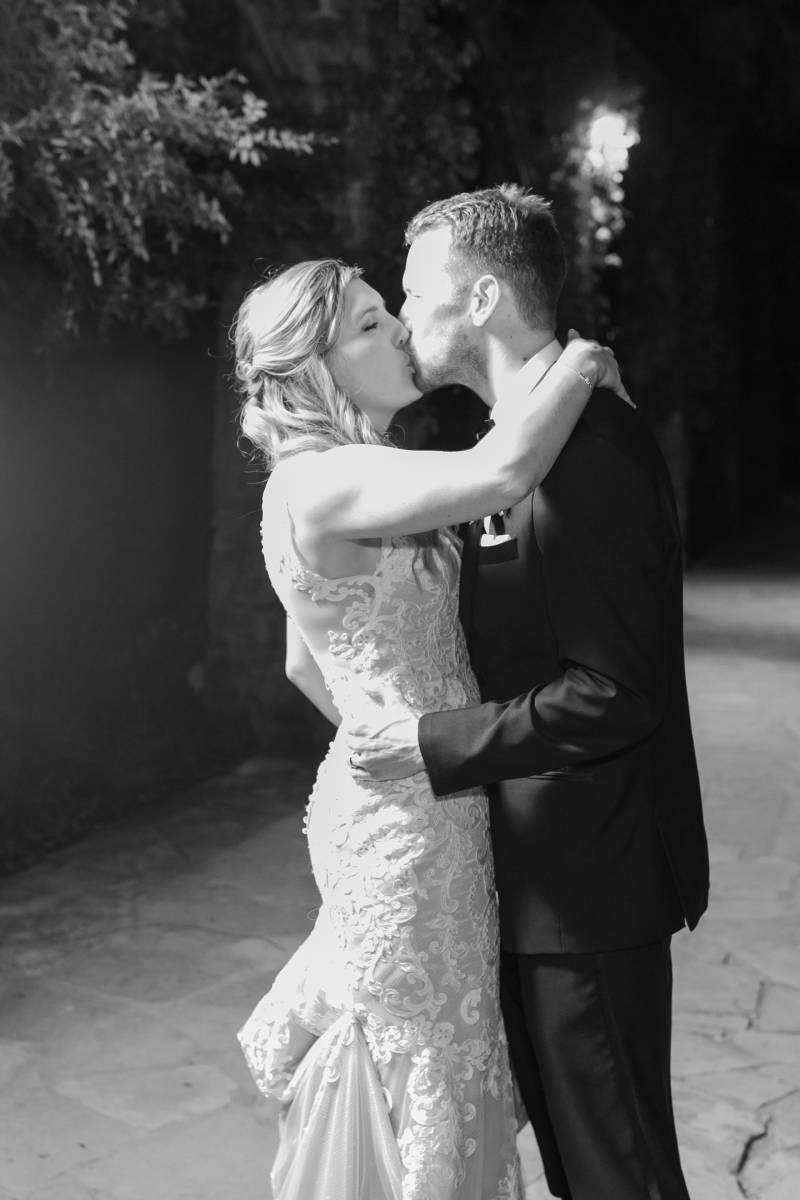 From Paige Vaughn Photography...This spring LBJ Wildflower Center wedding is one of my favorites to date for several reasons. Chief among them -- Lauren and Travis may just be some of the kindest, most thoughtful people I've ever met and the sun came out to shine on their wildflower-themed wedding day (did I mention the bluebonnets?!).
After a tough week for Lauren in her family, I was so relieved to walk into the bridal suite at her hotel to find every fluttering about and helping get Lauren ready. In the midst of hugs and lipstick, it was so obviously clear that all the time and energy Lauren puts into her friendship has paid off in spades with so many friends who helped make this day what it was.
Beyond the incredible people they surrounded themselves with, the day was full of special touches - hand-painted name cards for their 150+ guests, rosemary picked from a friend's garden, including both of Lauren's dads equally throughout the day, and of course seeing the way Travis looked at Lauren as she came down the aisle. They couldn't stop beaming at each other during their ceremony or when they were wisked away after their grand exit.