Chapel weddings are always the sweetest! And this white chapel Plano wedding does not disappoint! First off can we discuss the fashion? The knee-length, purple bridesmaid dresses are so chic. And the bride's lace Lusan Mandongus wedding dress is beyond classic. She'll be able to look back at pictures from this day 30 years from now and still look timeless. Finally, the pink and purple color palette is a great addition to this spring wedding. Ivy Weddings was the photographer privileged to capture every sweet moment. Hop on over to the gallery for even more breathtaking images.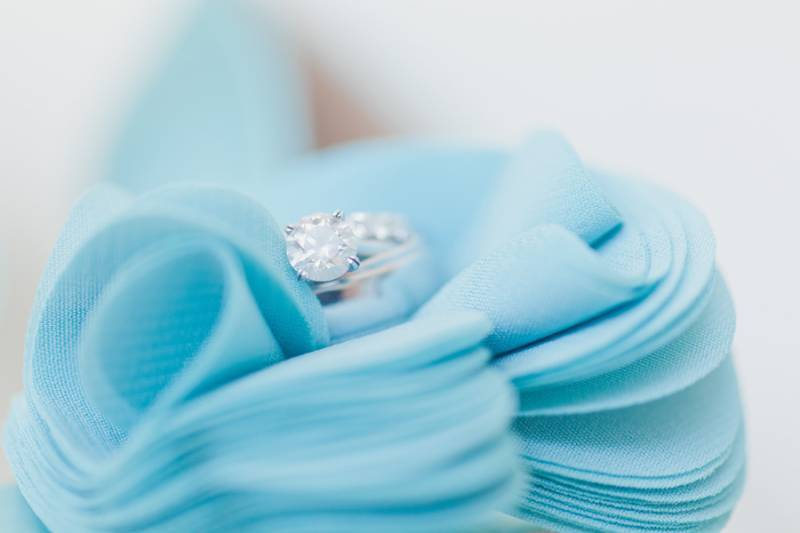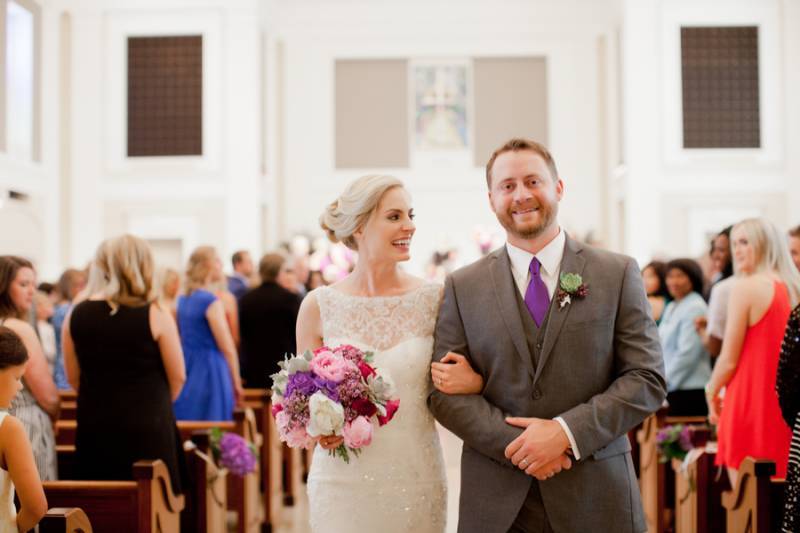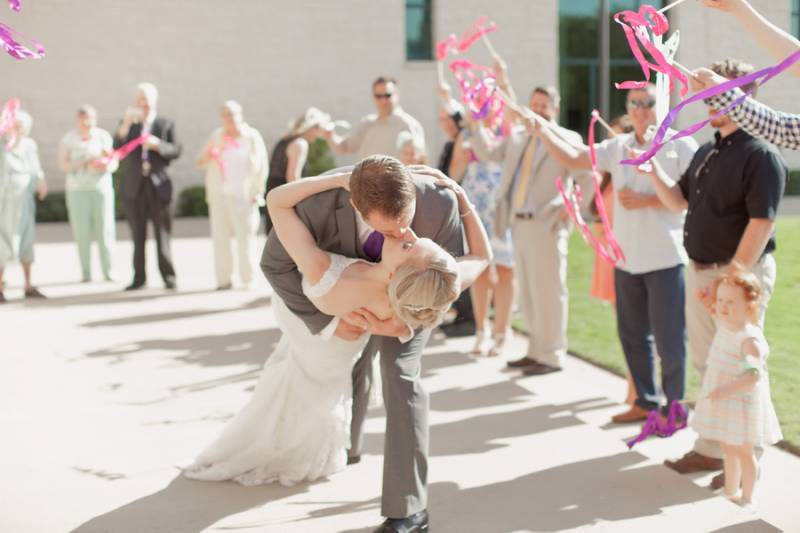 From Ivy Weddings…Jessica and Clint had a gorgeous chapel wedding at in the white-marble-floored wedding chapel at Prestonwood. The bride looked elegant in her Lusan Mandongus gown, next to her sharp groom.
The preparation leading up to the big day can be summed up in two words: hard work. Every day, following an hour-long commute back home, Jessica would sit at her desk--researching and working hard to knock out all of her tasks. She did this for six months. In that she set aside the lion's share of the budget for three specific wedding day features: 1. the dress, 2. photography, and 3. flowers. Her foresight paid off.
From the bride...For the wedding day, our purpose from the beginning was to focus on making it a reverential occasion. The meaningfulness of marriage is not lost on us so we wanted that to be reflected in our ceremony. Our hope being that the day would convey the centrality of Christ in our lives.