Can you imagine having a big, blowout wedding two and half years after officially getting married? That's exactly what this couple decided to do. And the more I think about it, the more I love the idea. Joining two lives can be a stressful undertaking. Add a large wedding on top of that and you could be in for one of the most stressful times of your life. But when you throw a wedding after officially getting hitched, you can really focus on the details of your big day. This couple threw their whimsical Houston wedding for all of their "framily" at the historic Heights Fire Station. Rachelle Rawlings was there is document the entire love-filled affair. There's more whimsical magic in the gallery.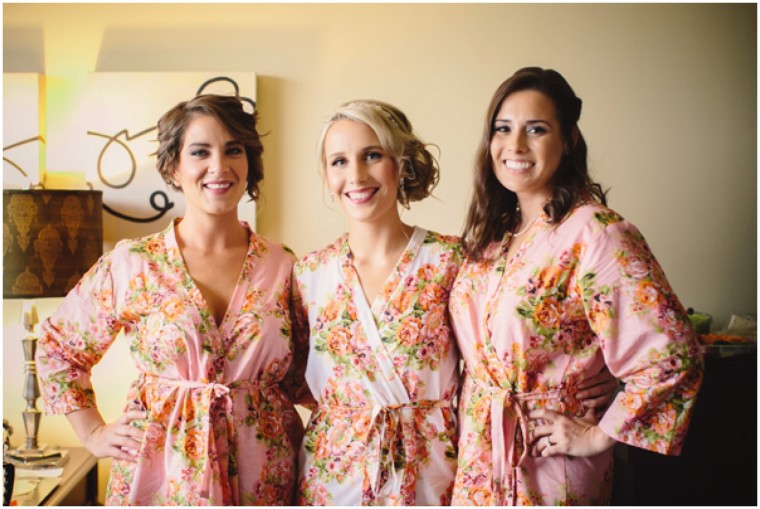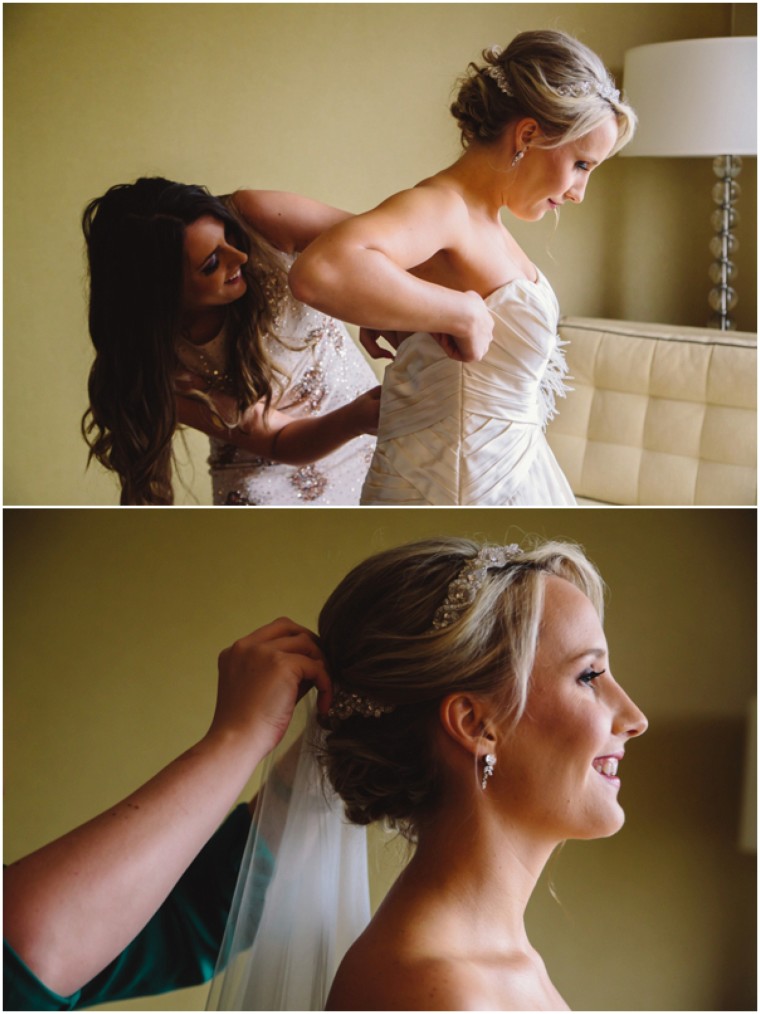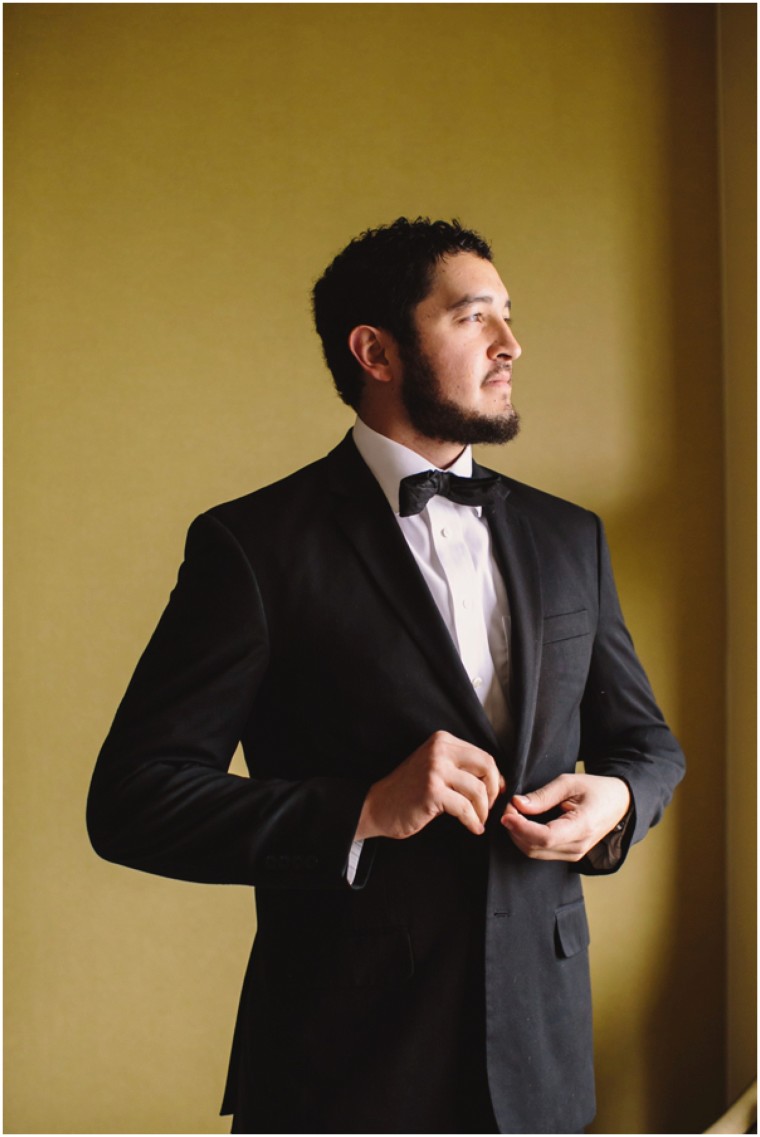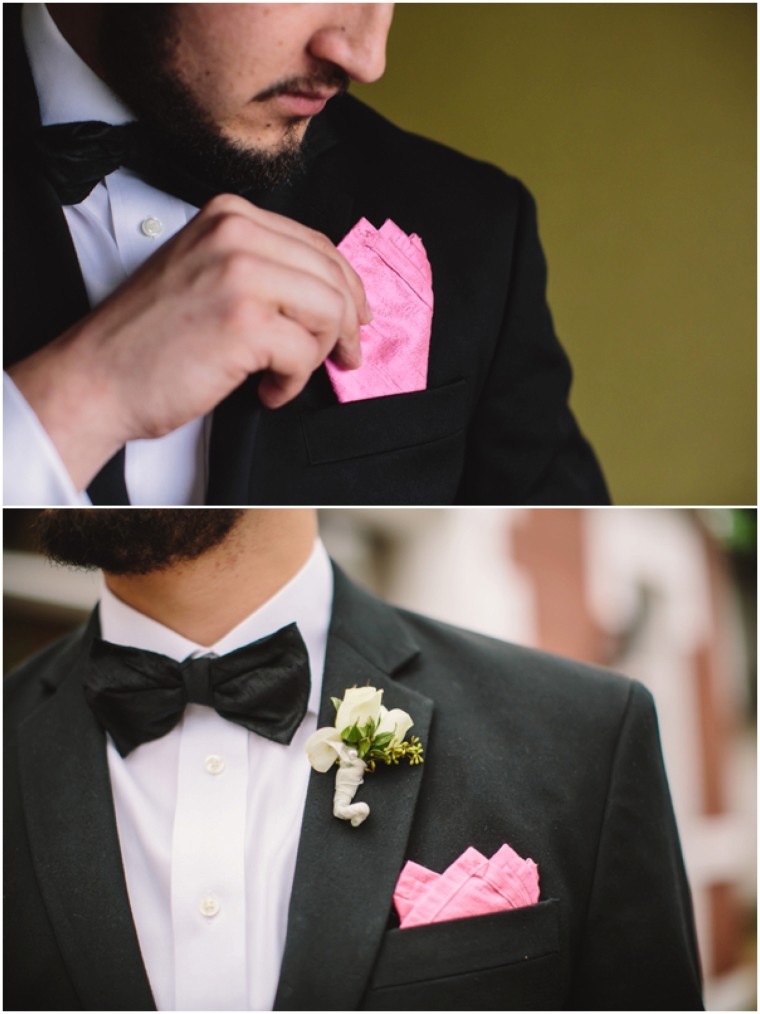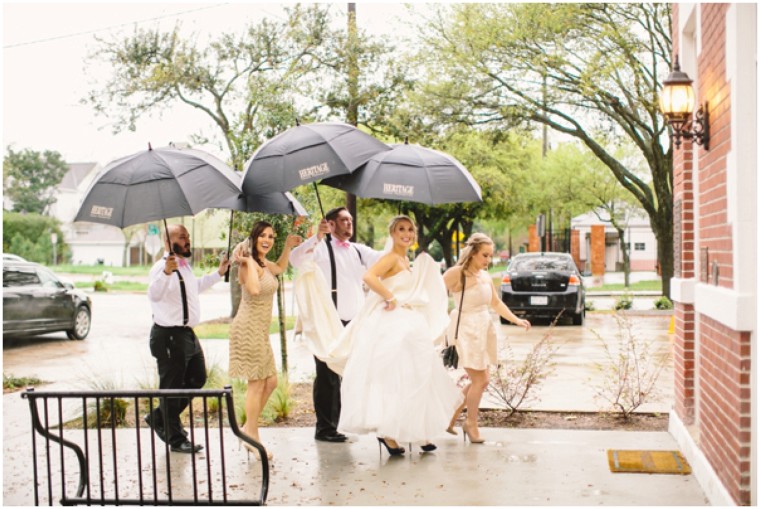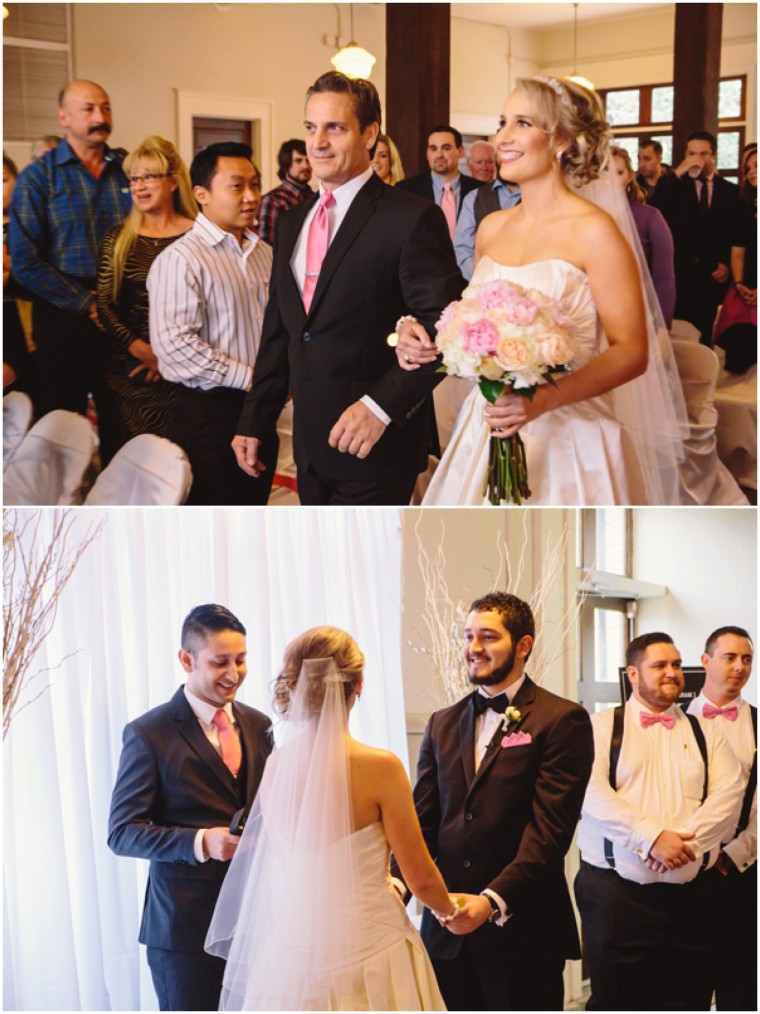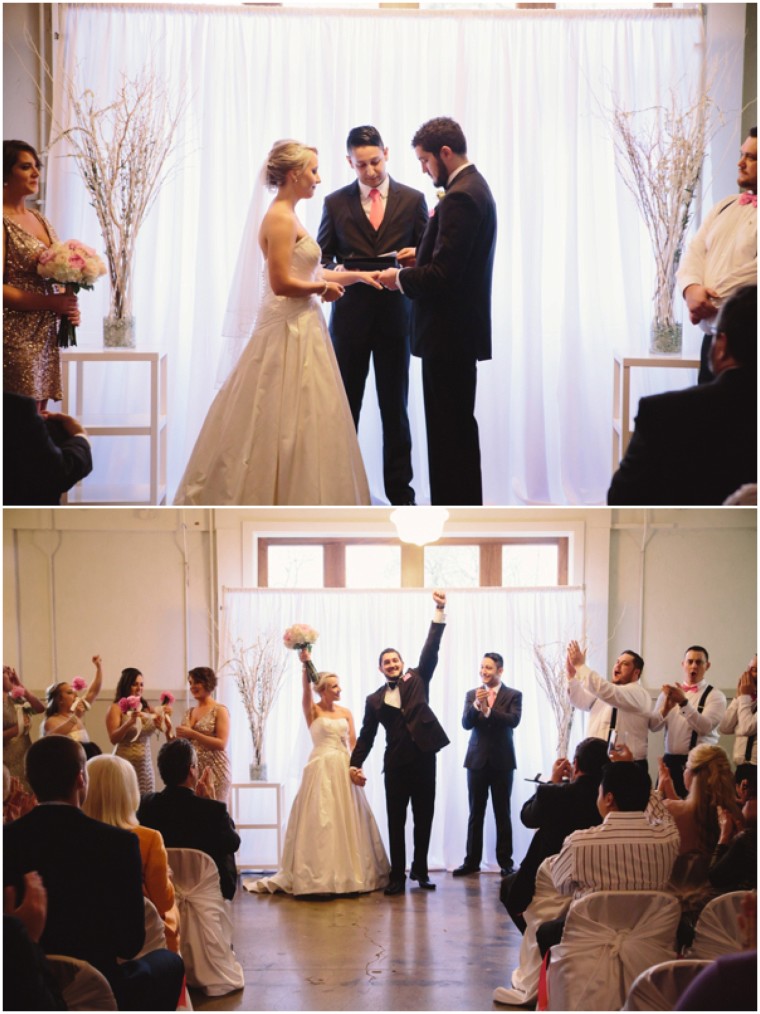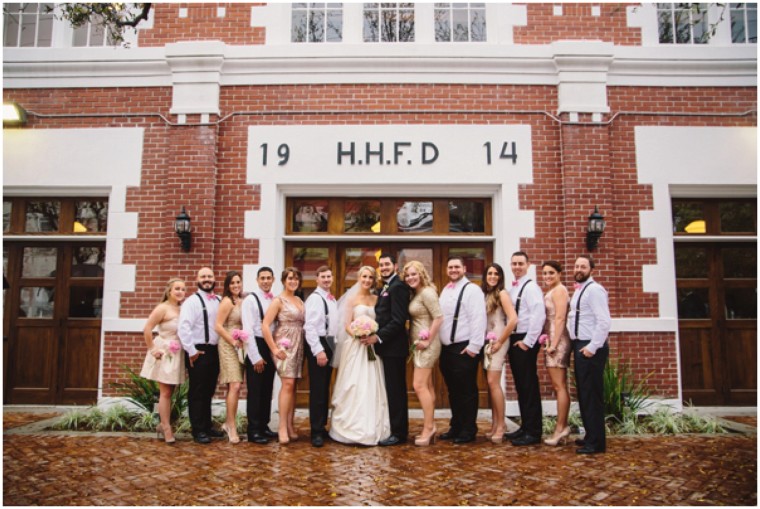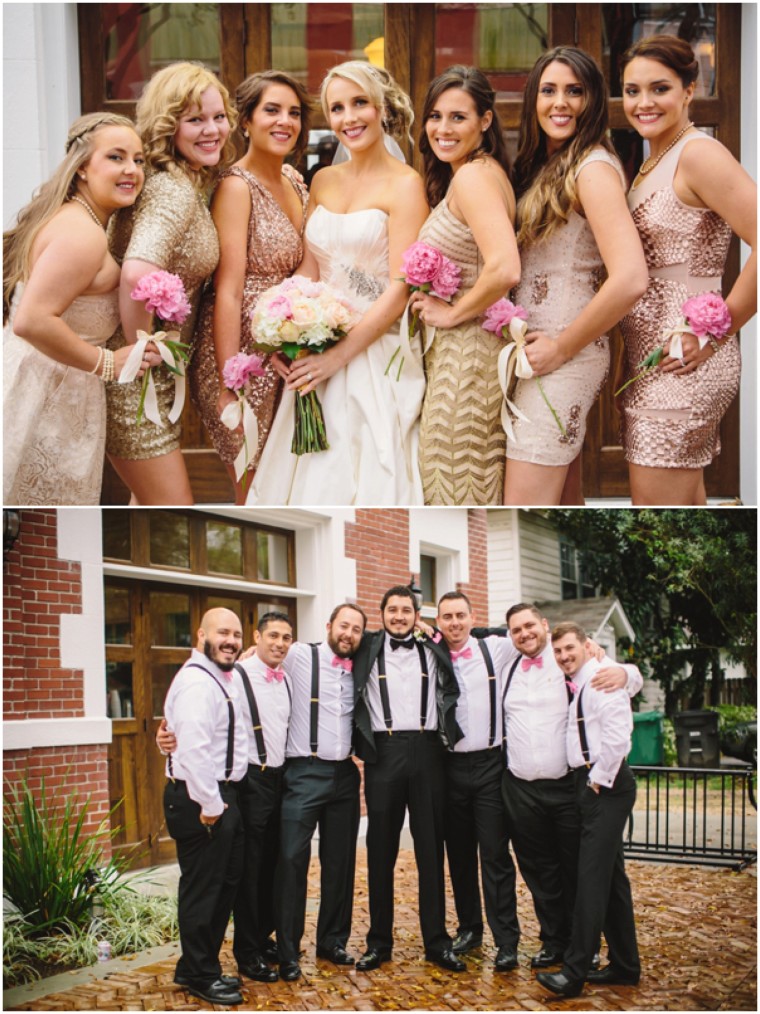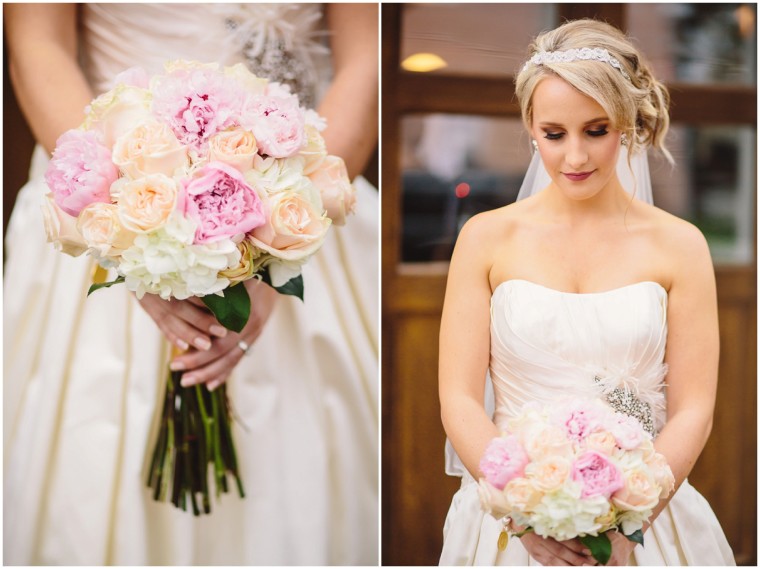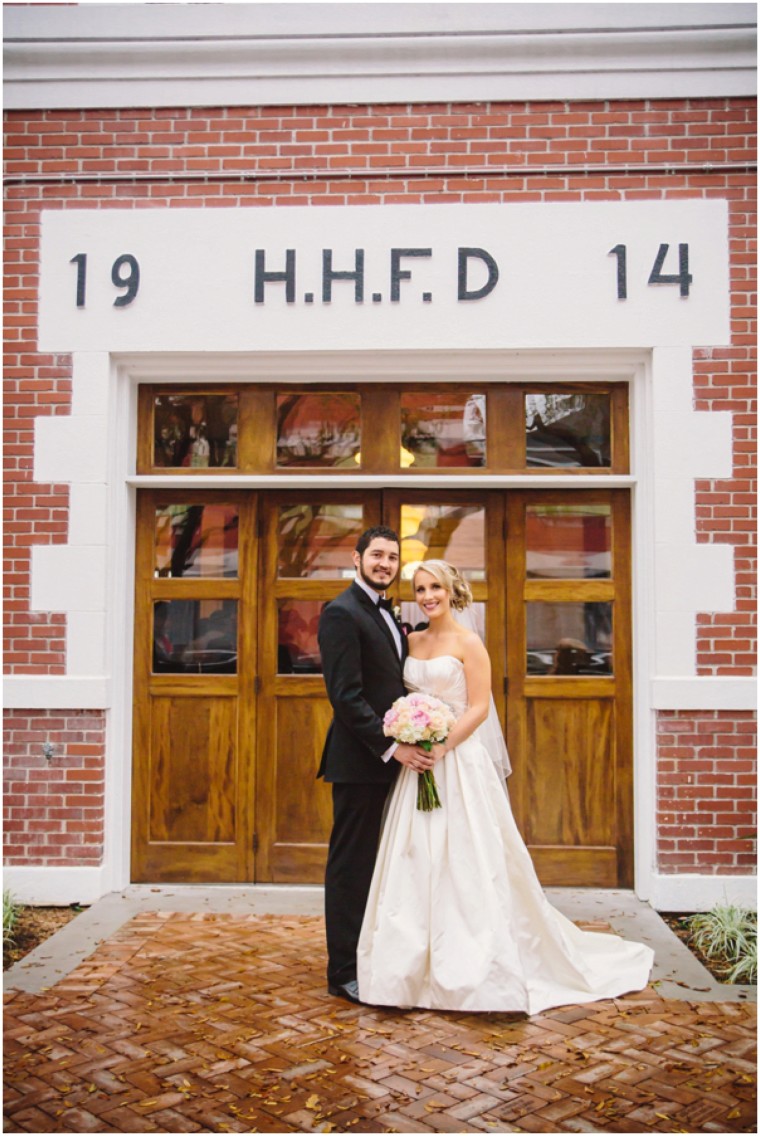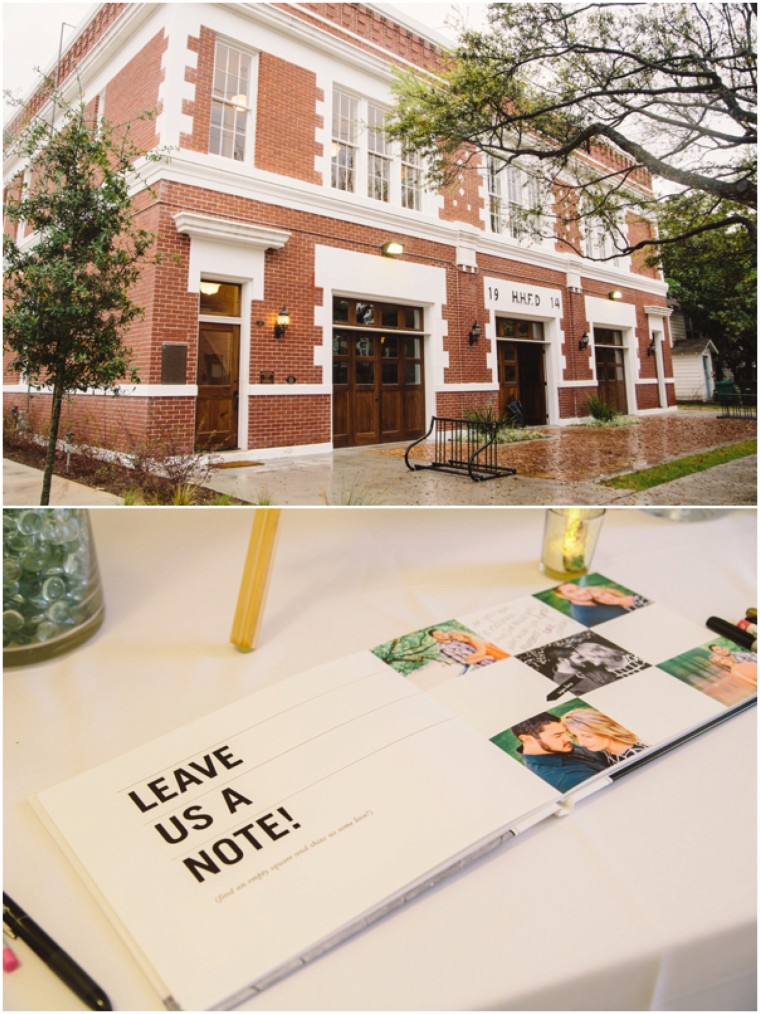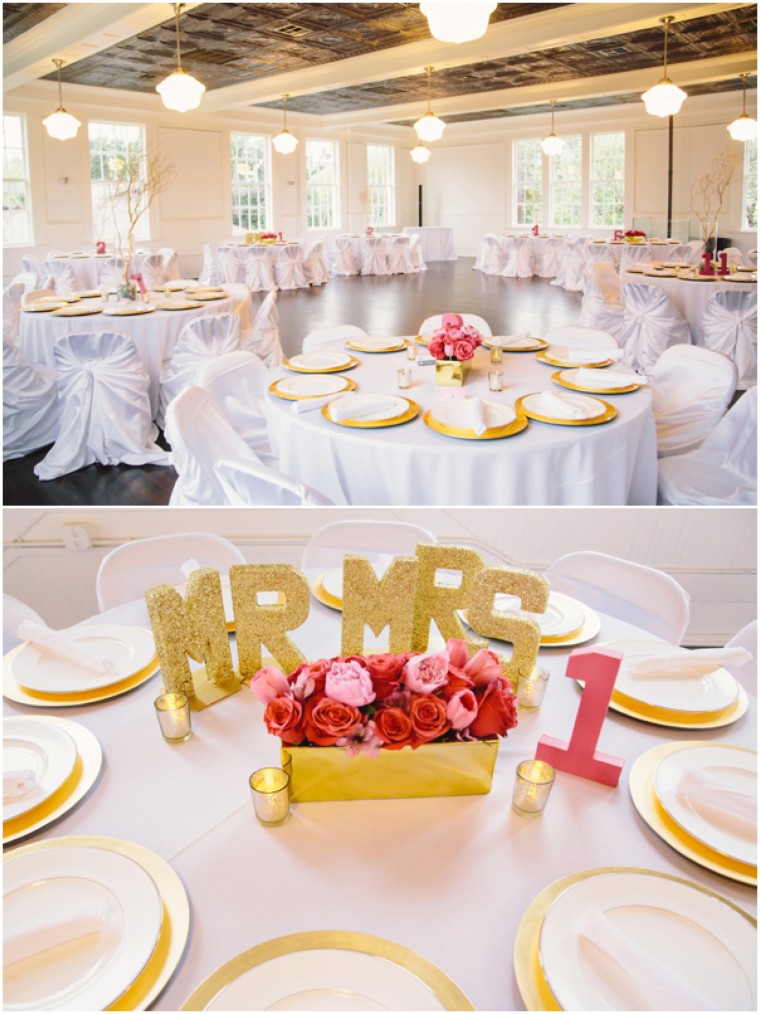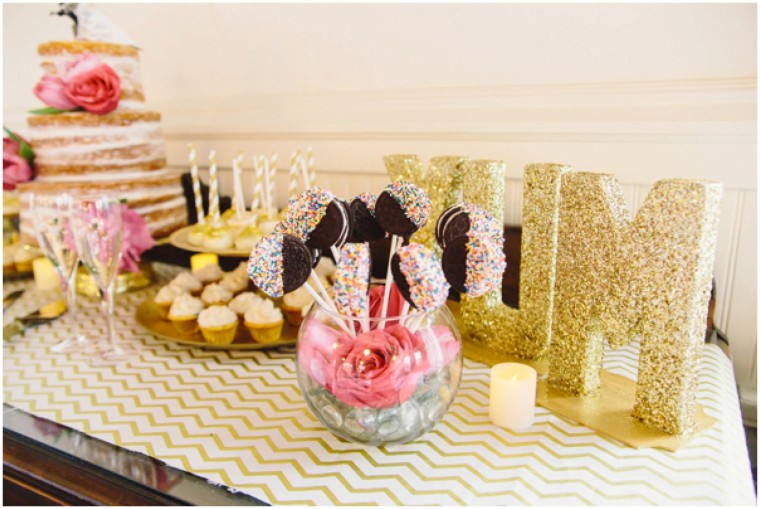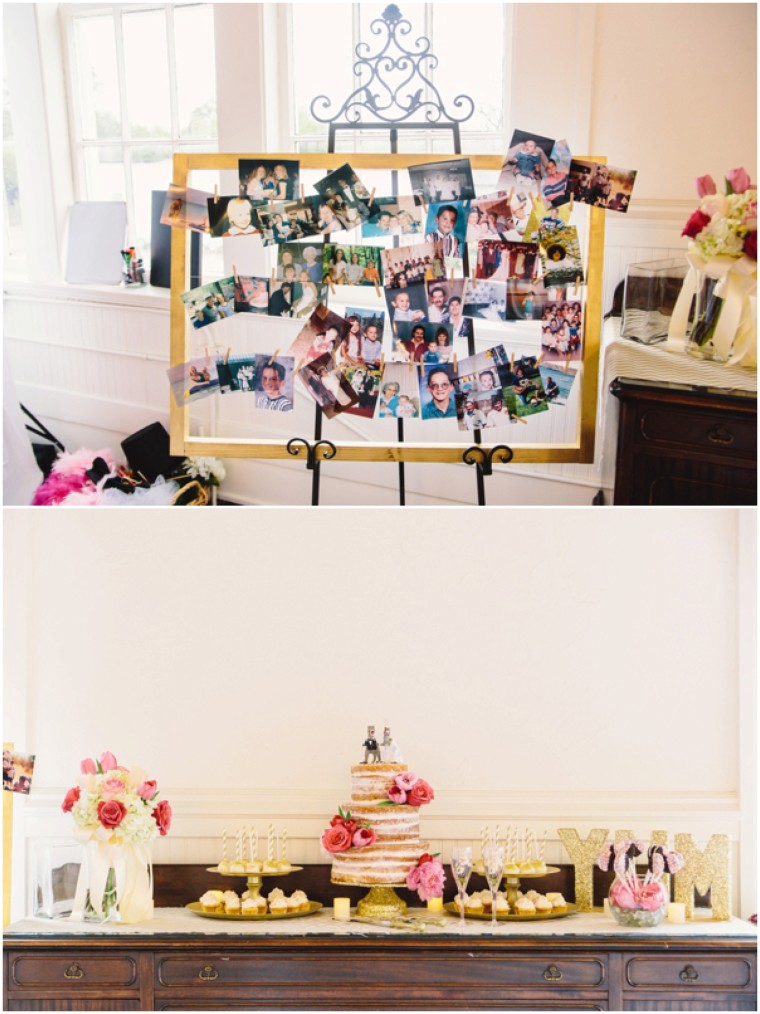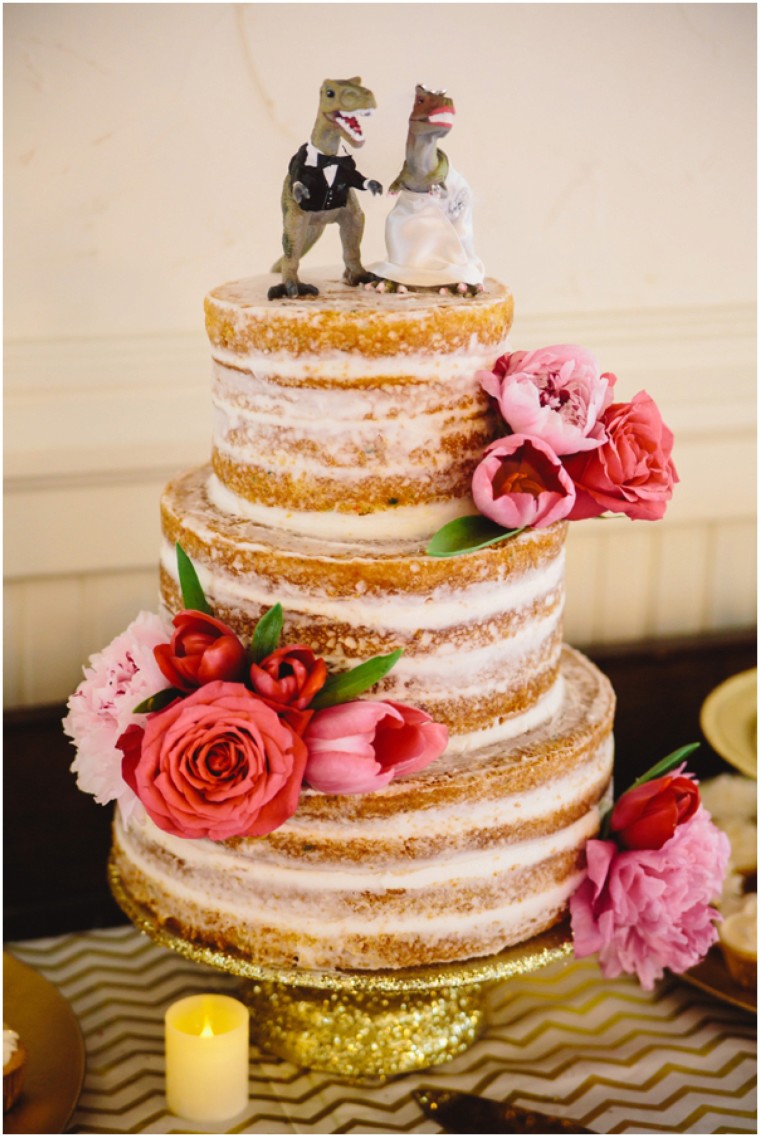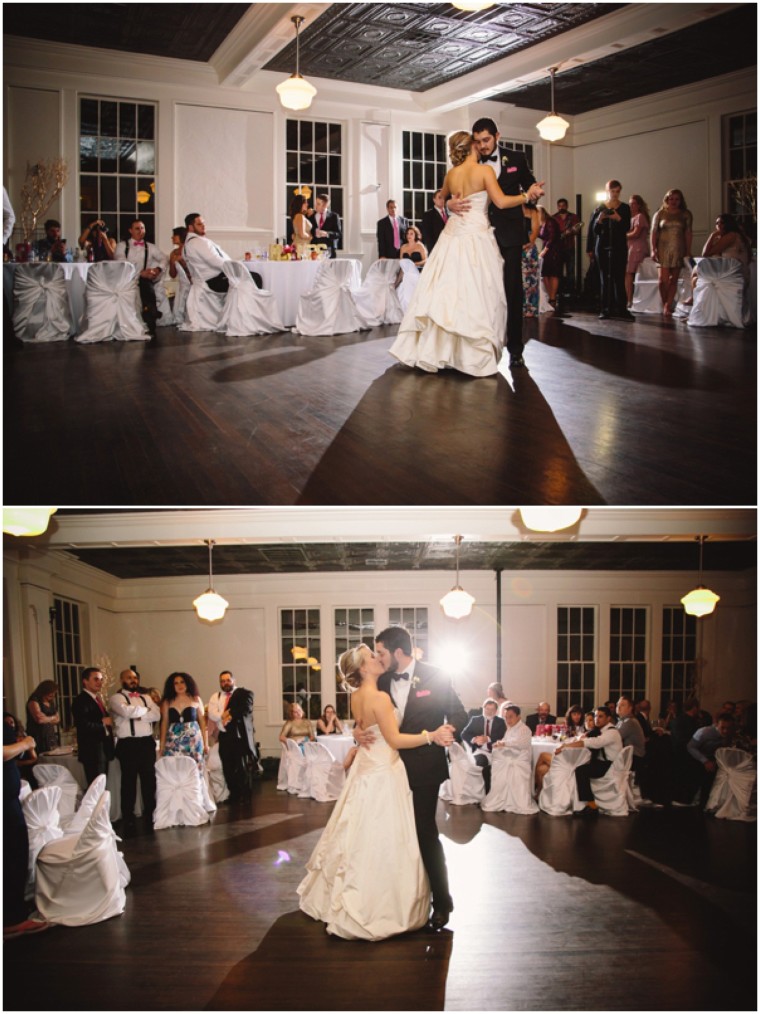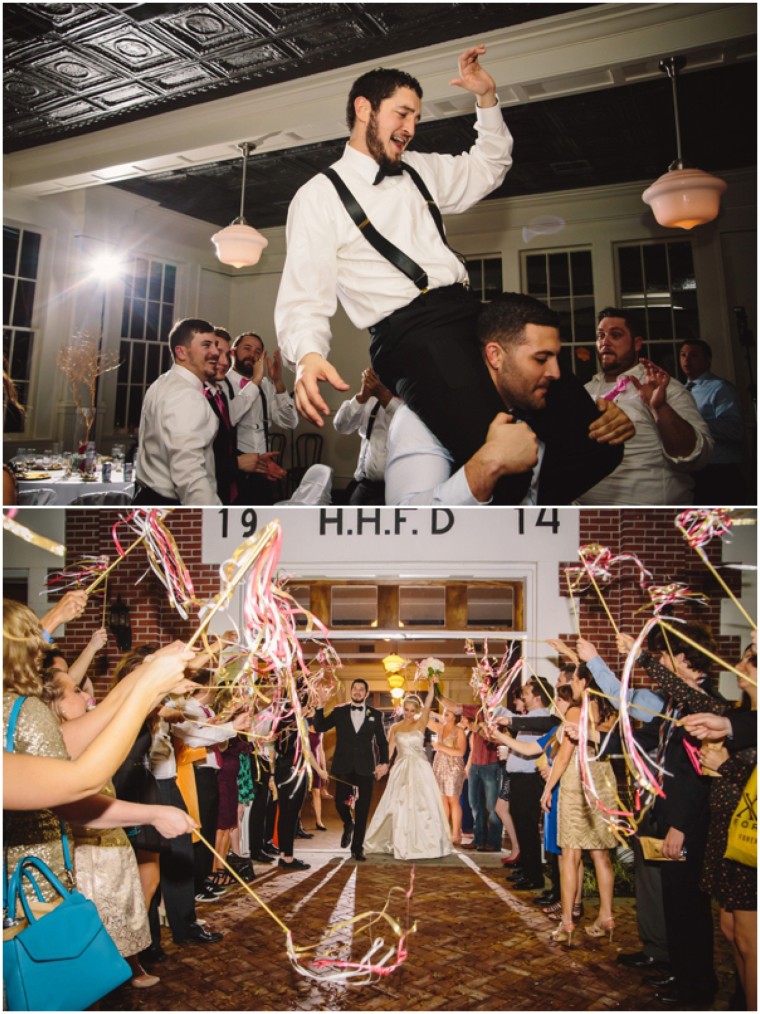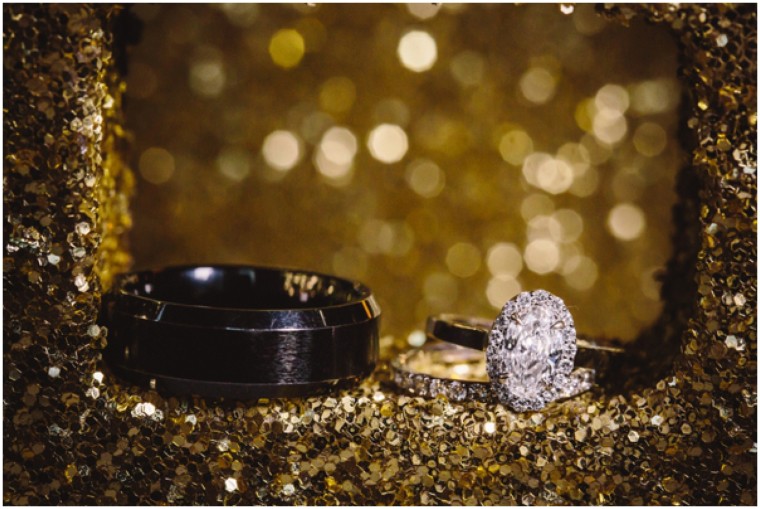 From the bride...When Eddie and I envisioned our wedding we imagined a celebration of families and "framilies" coming together. The most important thing to us was that all of the most important people in our lives were coming together to celebrate our love and we wanted them to have the most fun possible. We have known each other a decade and grown so much in that time, with much of that growth due to those people, so we wanted to celebrate them as well. We actually got married over 2.5 years before the "big wedding" and are so glad we made the decision to have the whole shebang - it was absolutely perfect and so reflective of the life we have created together (which I like to think is pretty damn fun!).
As far as design/color scheme goes, we wanted a modern glam look with gold, white and hot pinks. Gold glitter and spray paint were my best friends throughout the DIY projects. My saintly bridesmaids spent the week leading up to the wedding spray painting, cutting ribbon and assembling over 100 ribbon wands for our send away. We also DIY'd the table numbers and ceremony arrangements and the groom and groomsmen spent days slaving over custom painted "CHEERS" cornhole boards (in black & white w/ gold lettering of course).
We ordered the bridesmaids robes, guys bowties, T-Rex cake toppers and numerous other décor pieces from Etsy and tried to go with local vendors as much as possible. My dress was a Priscilla of Boston sample from Marry Go Round and the girls found their own sparkly/gold bridesmaids dresses (some used Rent the Runway which worked out perfectly).