When I think of outdoor weddings this Vineyards at Chappel Lodge Austin wedding is what I envision. A naturally beautiful bride in a drop-dead gorgeous lace dress marrying the man of her dreams underneath the twinkling stars-believe it our not this wedding has it all. Jenny DeMarco sent over these breathtaking images and we could not wait to share them with you. The bride's long hair, the soft peach florals, and the wooden table numbers all lend to this wedding's natural and organic feel. Yet the bride's blinged-out accessories (hello Jimmy Choo stilettos!) and the groom's classic tuxedo give the wedding a sophisticated and chic flair. It's basically the perfect combination of styles. Check out even more goodness in the gallery.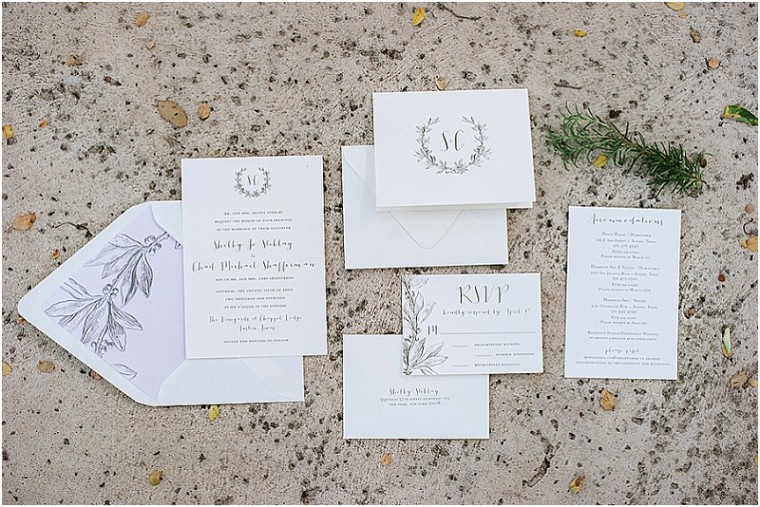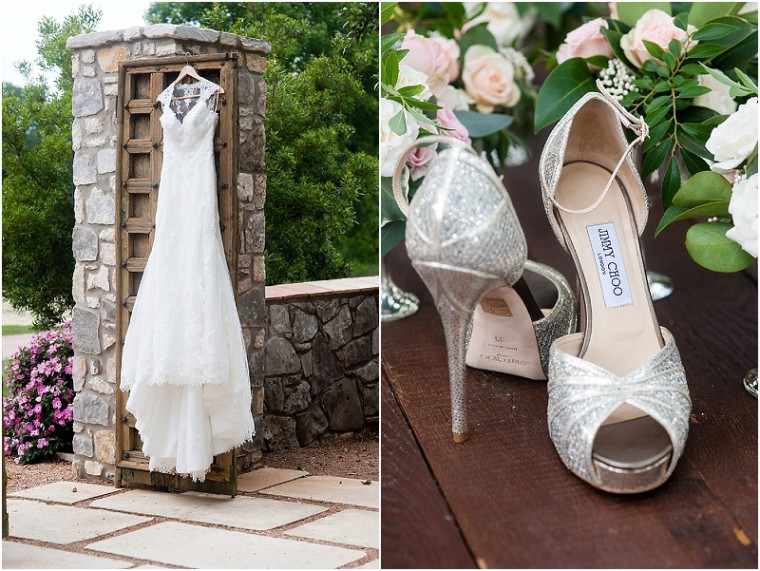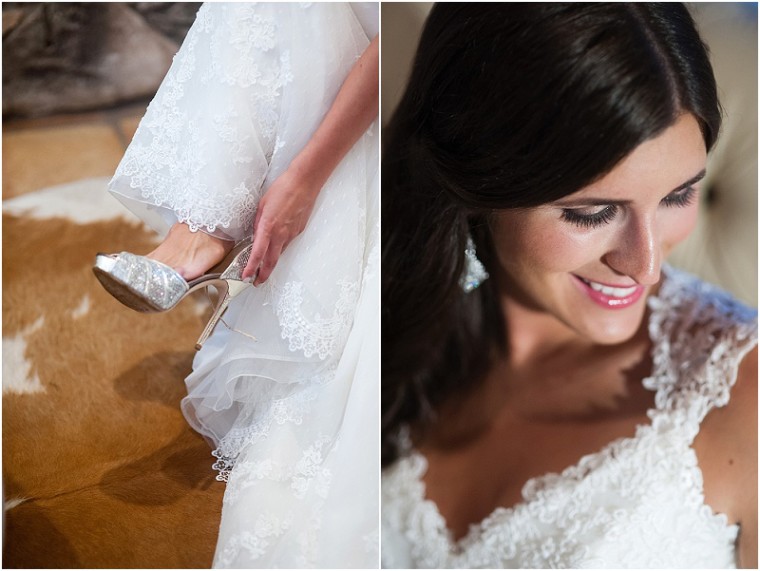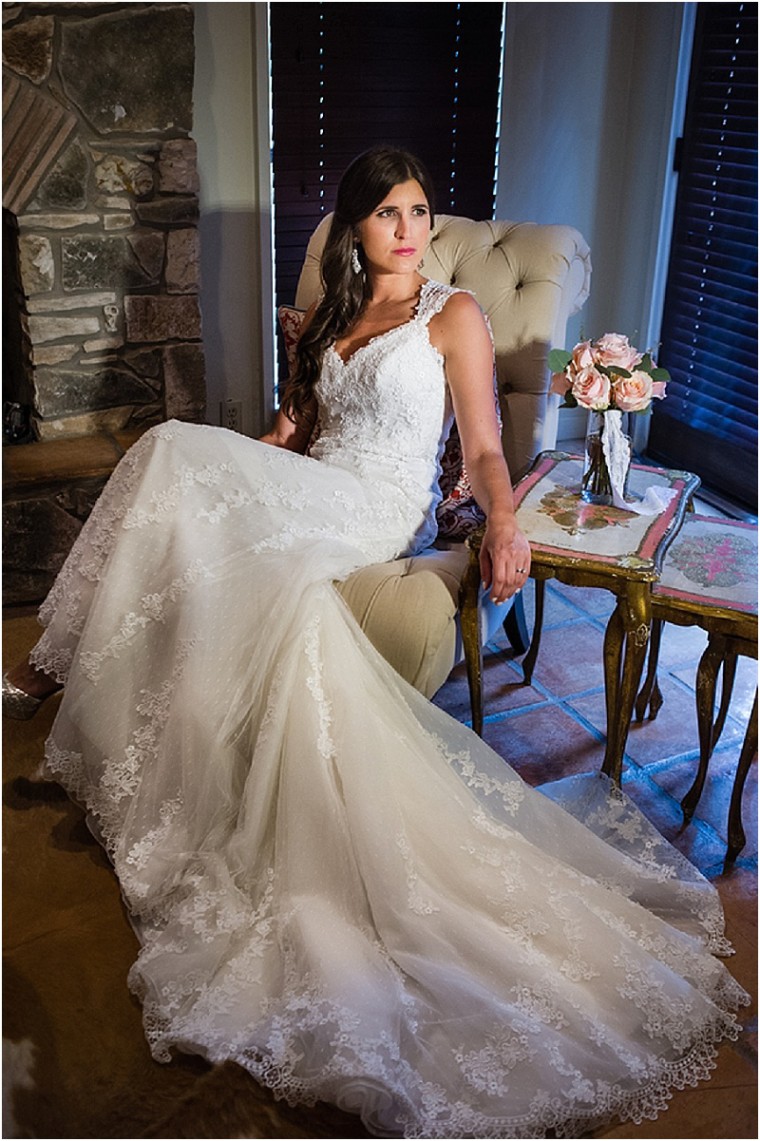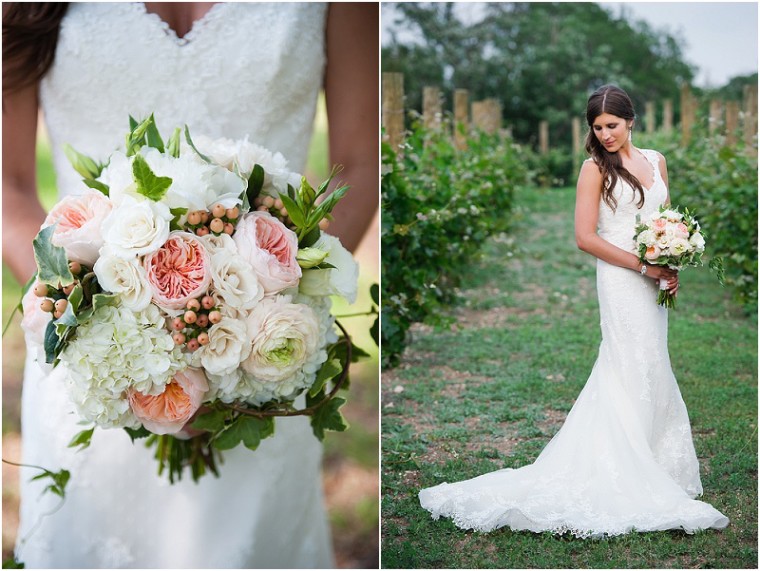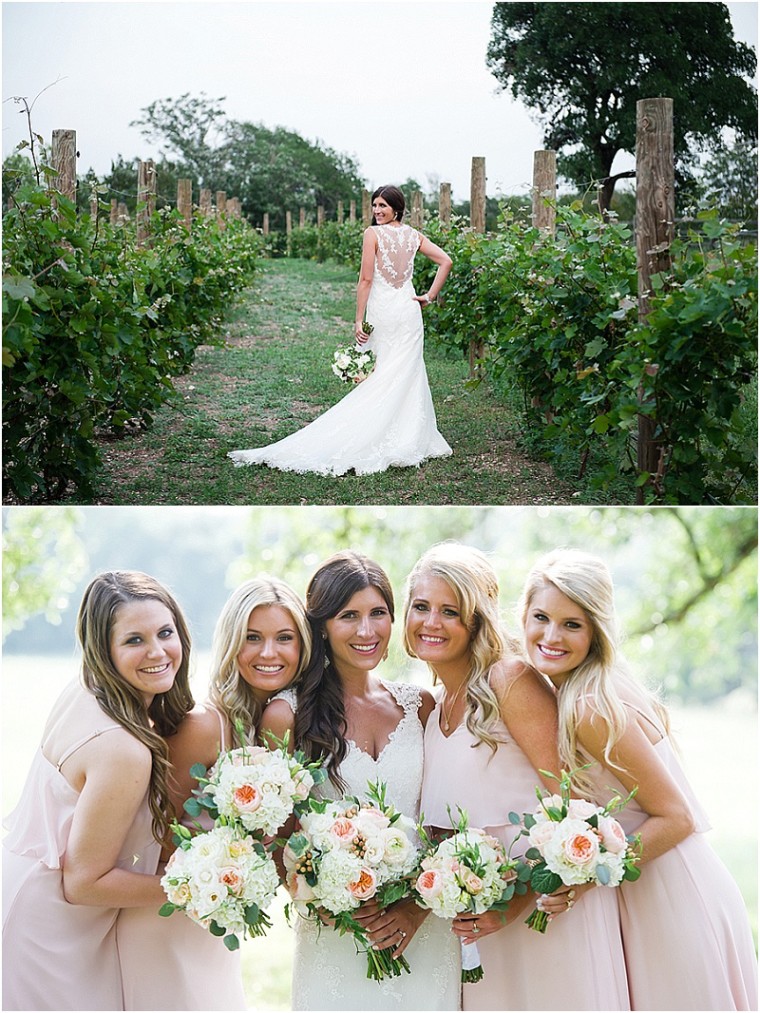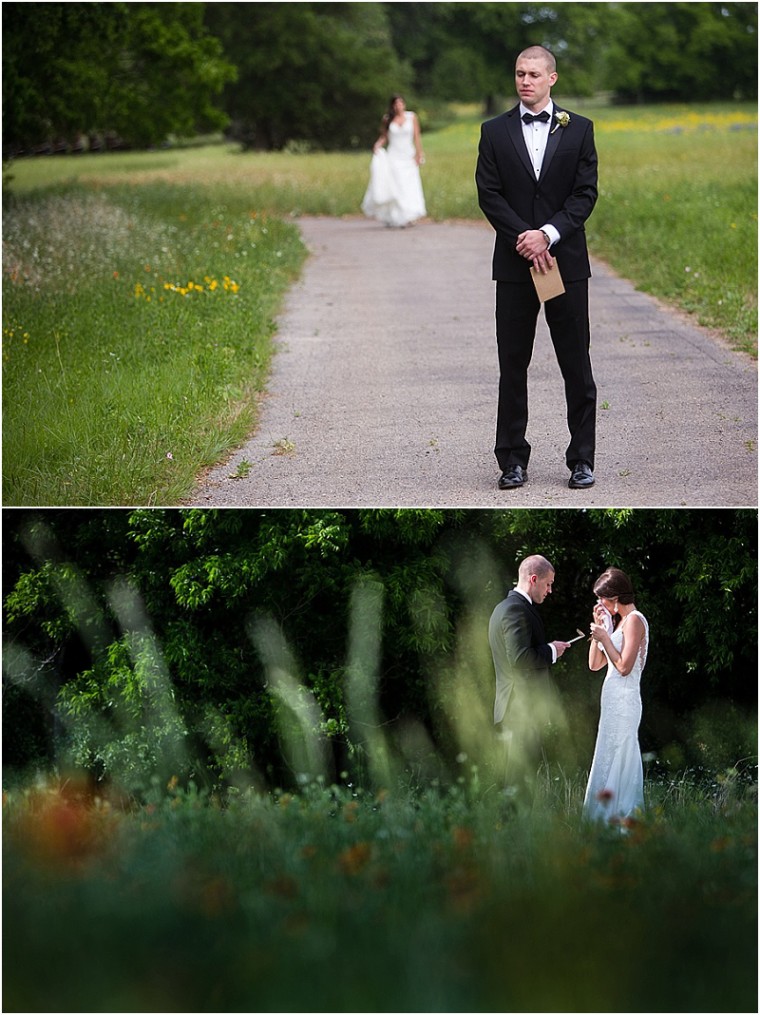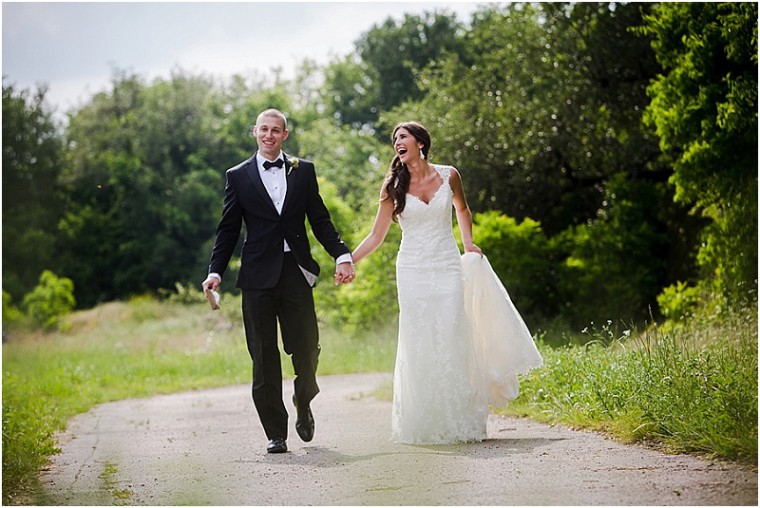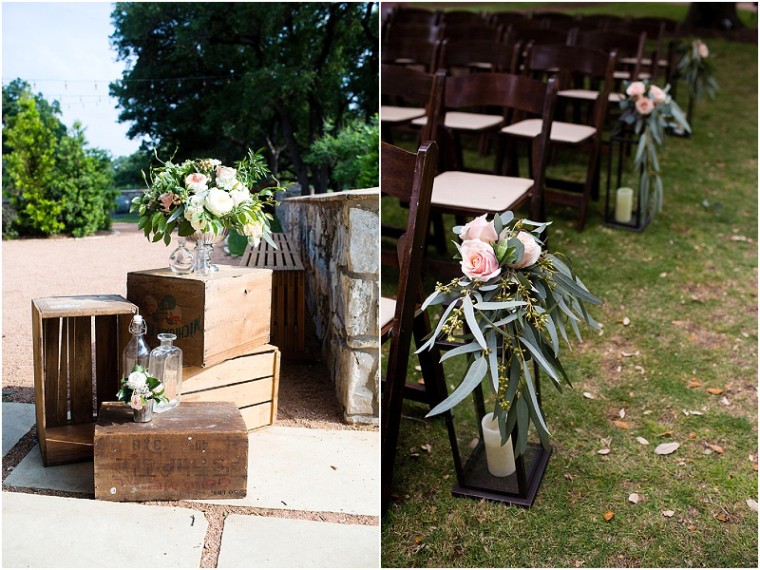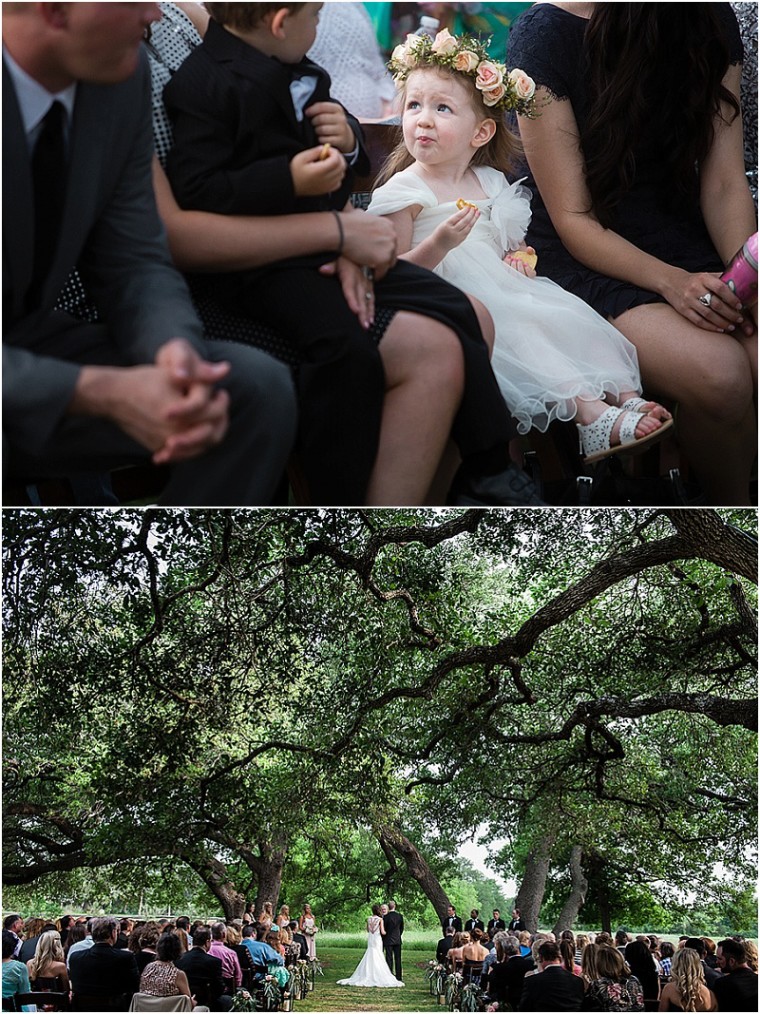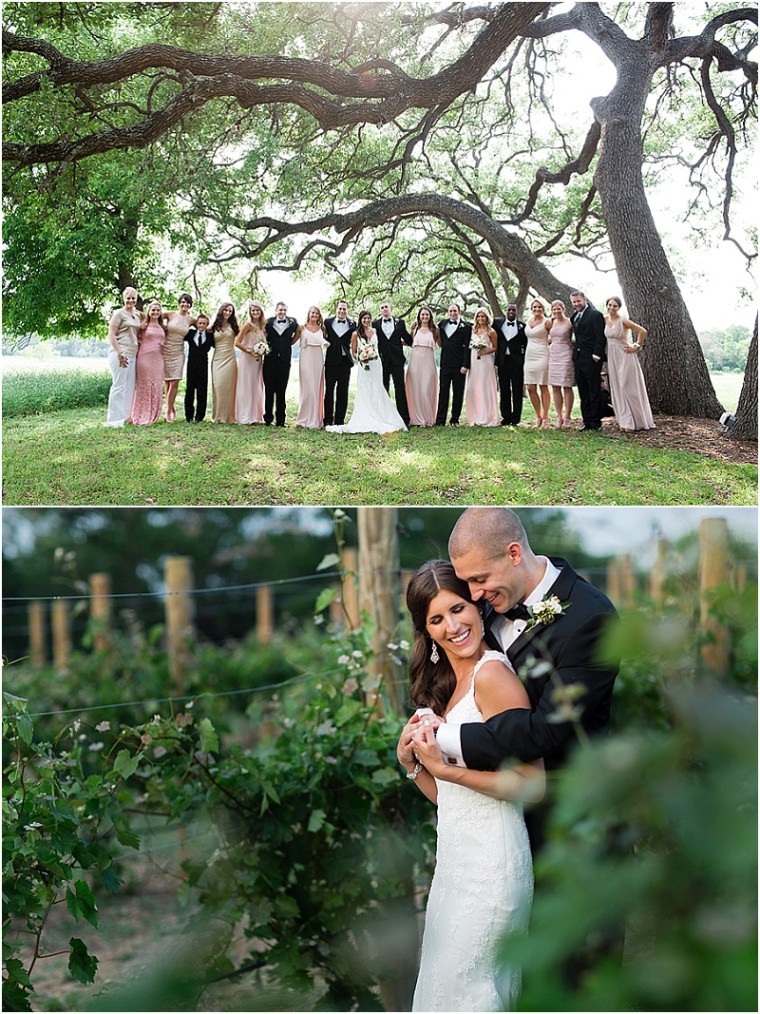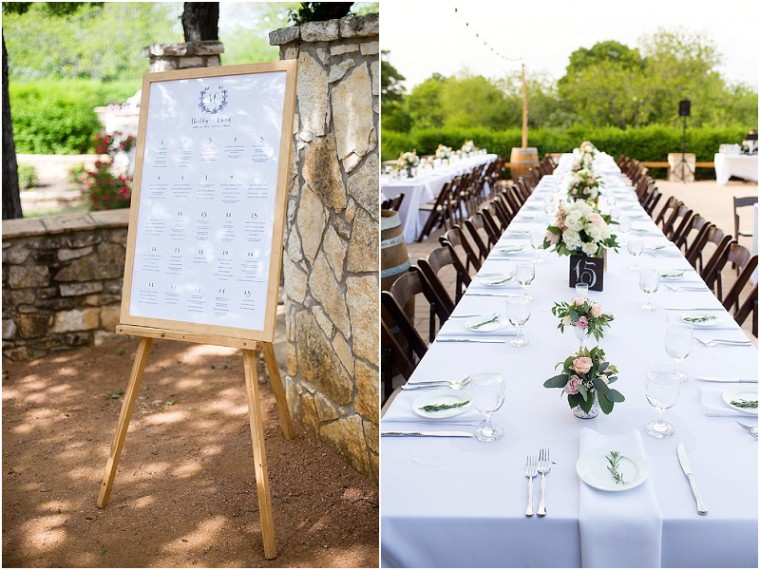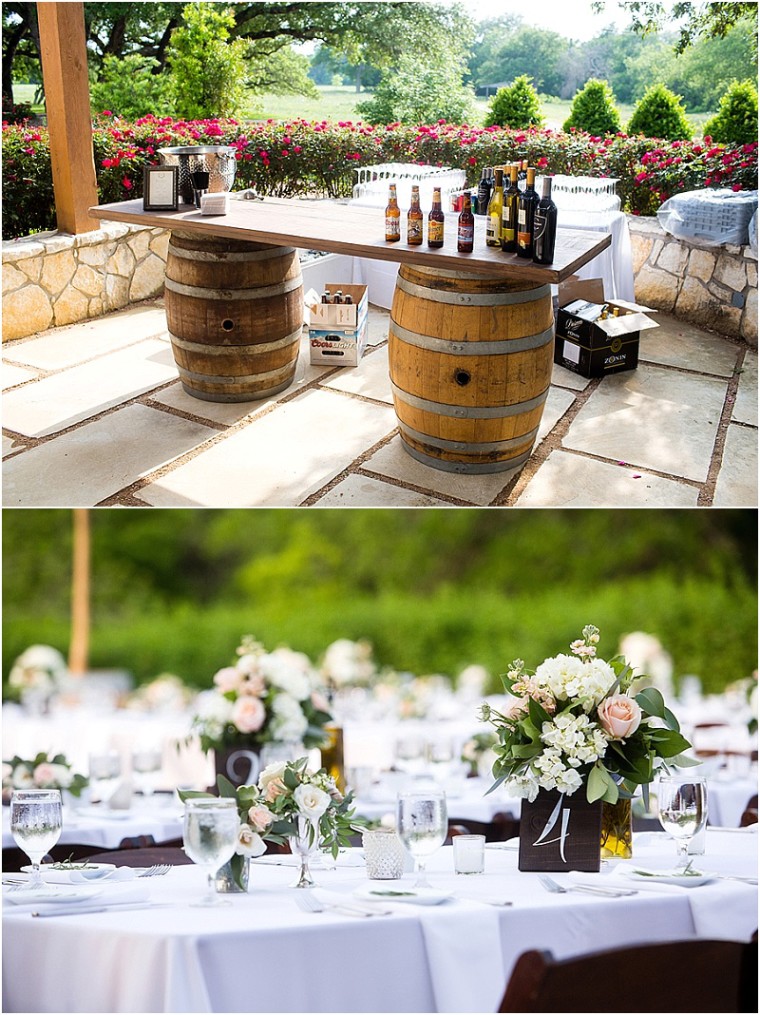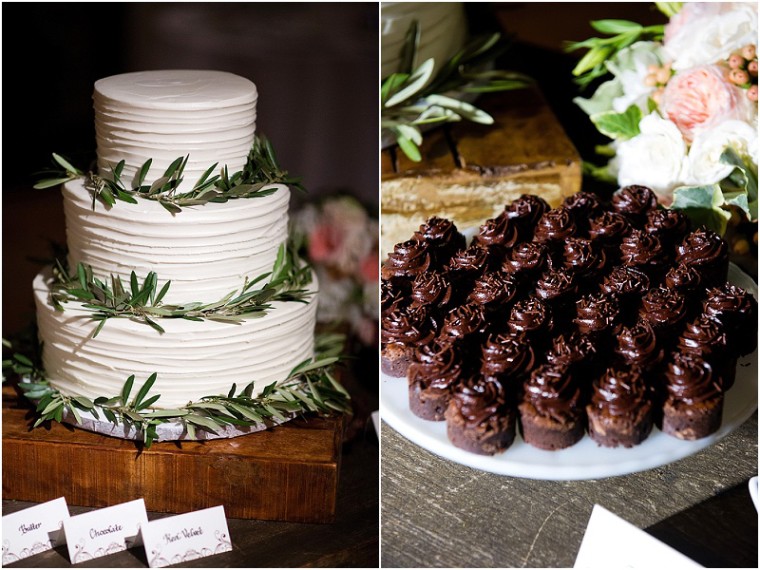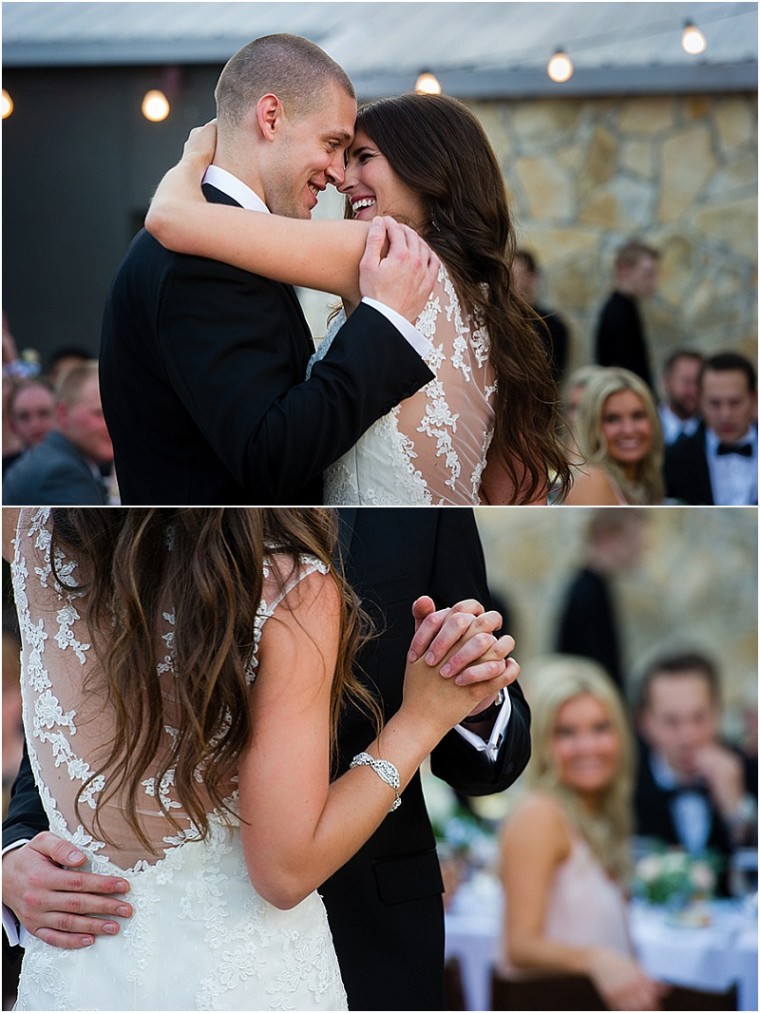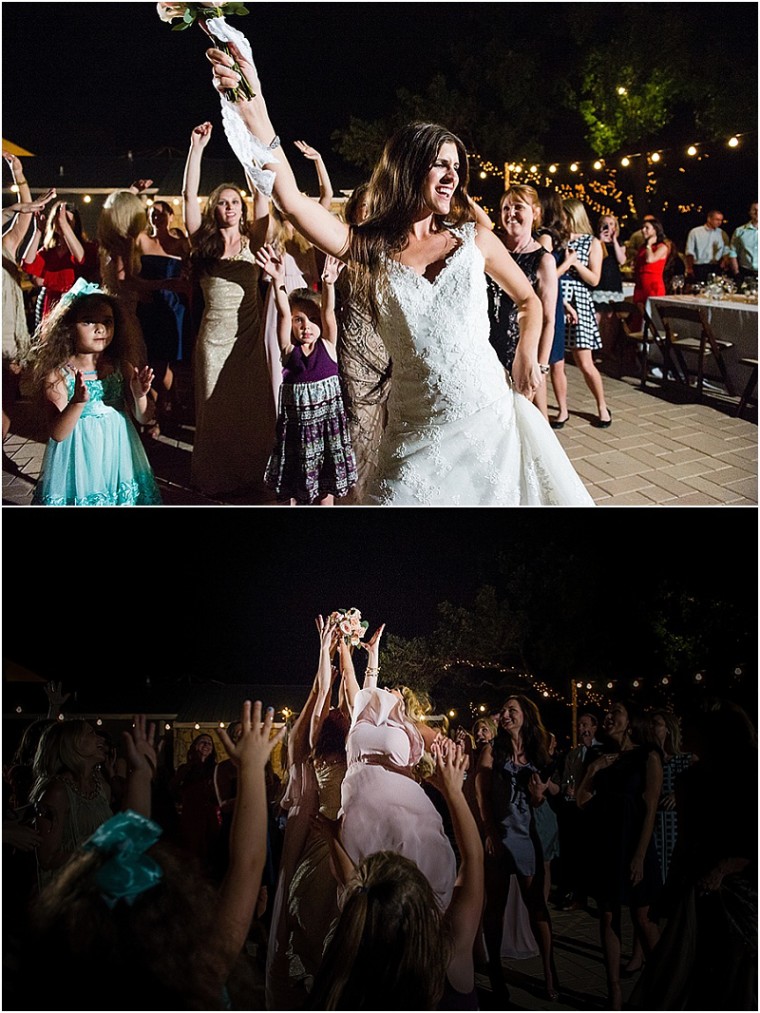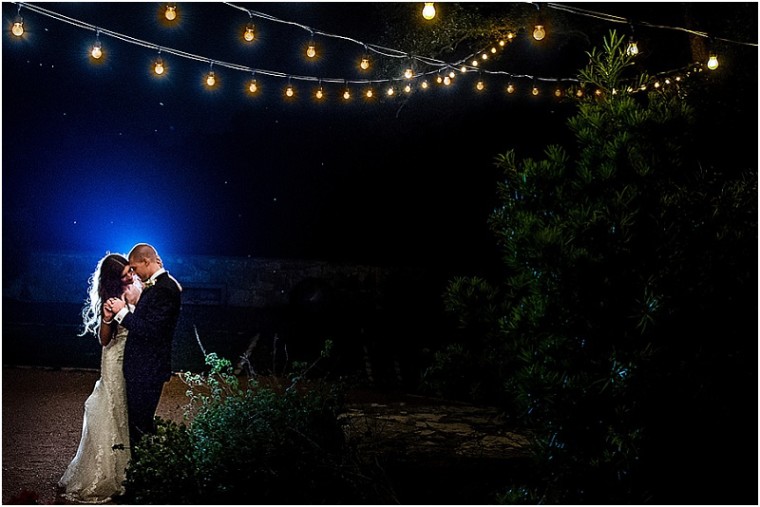 From Jenny DeMarco...I absolutely loved this simple yet chic wedding. The bride wore her hair down and flowing which gave her such a relaxed natural-beauty look that went flawlessly with her beautifully detailed lace dress. The wedding reception began with dinner under festoon lights and ended with a night of dancing under the stars. The imagery lent itself to both classical black and whites as well as soft pastel colors.
From the bride....Our "love story" began in Houston, TX in spring of 2008. I was finishing my final year at Texas Christian University and Chad was working in Houston, while getting his master's from Texas A&M. Unlike a lot of romantic beginnings, we met at a bar! Two weeks and one date later, our story began. We spent the first three years of our relationship 1,626 miles apart while I worked in NYC and Chad in Houston. In November 2011, Chad made the cross-country move to be with me and our dog Izzy in New York. We have spent the last two years exploring the city we love and enjoying life together in the "Big Apple."
While on a family vacation in Maui, we planned a side trip alone and started our journey on the "Road to Hana." We knew the next 48 hours would consist of a lot of hiking, exploring, and driving along the scenic route. Our first hike of the 2-day trip took us to four waterfalls. After 45 minutes of hiking through a bamboo forest we came to the second secluded waterfall, which emptied into a large swimming pool. We had not seen anyone else all morning and knew this was a great opportunity to relax and enjoy our very own private waterfall.
Chad came up with the idea to swim across this pool and climb the waterfall. We had already set up our camera/tripod and Chad carried a waterproof bag with the camera remote (and hidden ring) inside. Once we had climbed high enough to sit and enjoy the falls, Chad began to take some pictures. I turned back towards the falls for a brief minute and when I turned back around...he proposed. The moment was very surreal and one that we will cherish for the rest of our lives together. I could not imagine a more breathtaking place to say "YES!"