This vibrant Houston wedding submitted by Jessica Pledger Photography is both bold and touching. The wedding colors (navy, yellow, and white) were used throughout the entire event to great effect. The bride's navy shoes are stunning and are the perfect touch of blue for any bride. The yellow flowers used in the ceremony bouquets and reception decor also really pop in a delightful way. And how about that grooms cake! The R2-D2 cake looks amazing and adds such a personalized touch. The R2-D2 cake, as well as the white wedding cake draped in white fondant, look even better on the amazing champagne colored tablecloth. More photos from this wedding can be found in the gallery.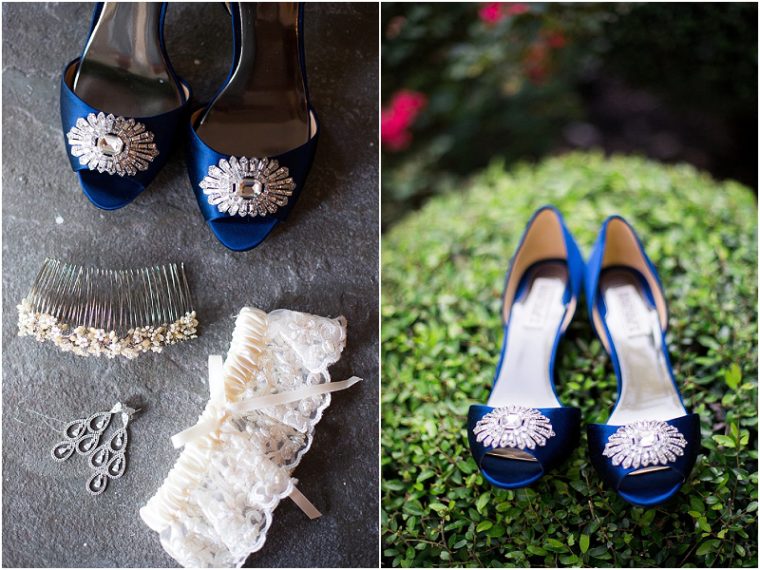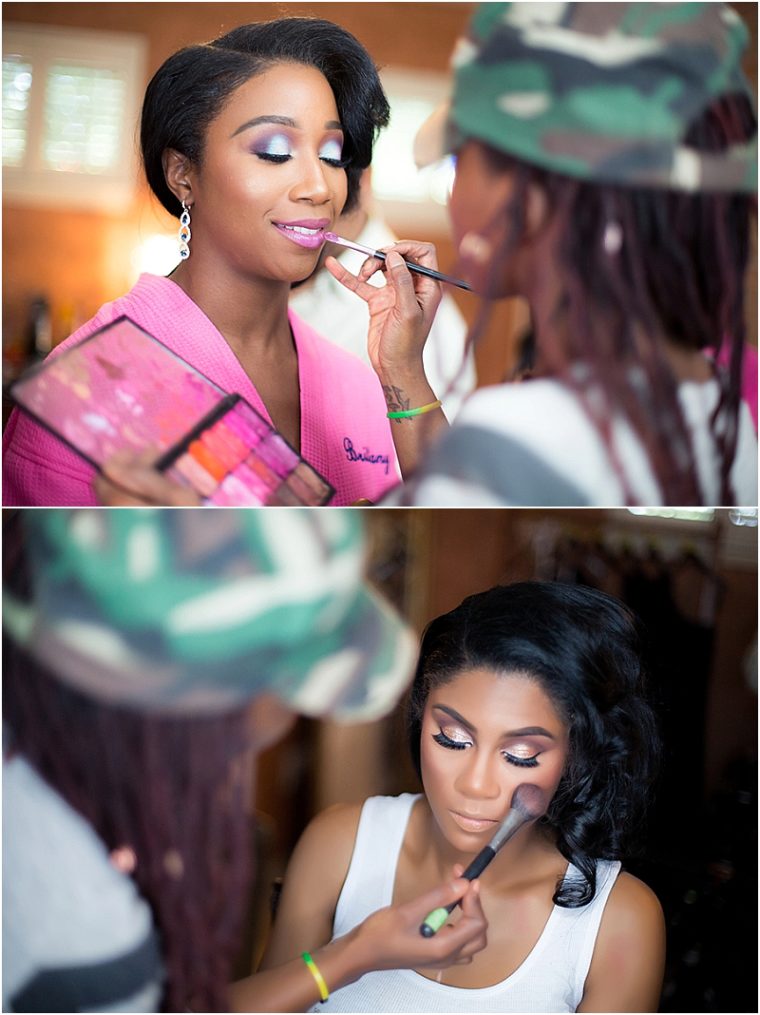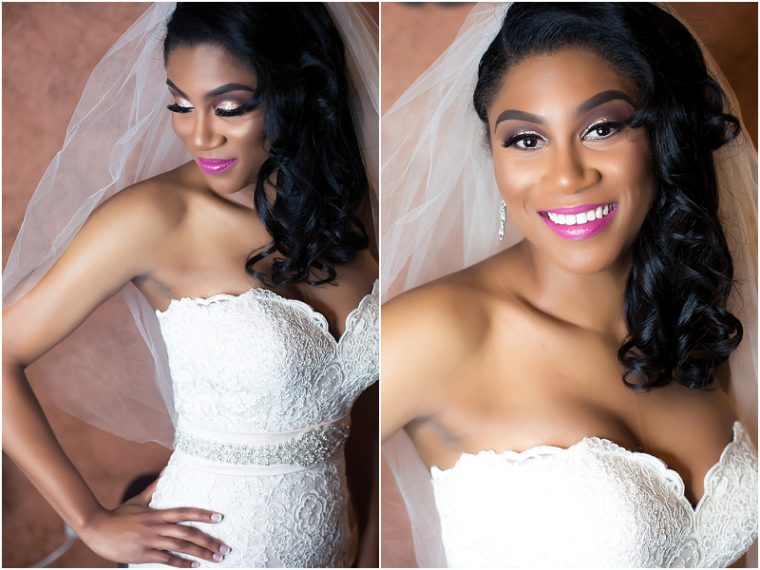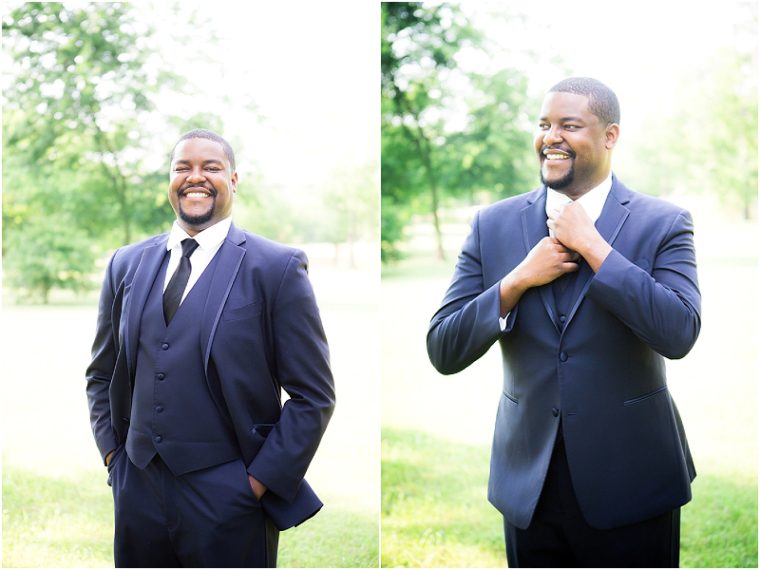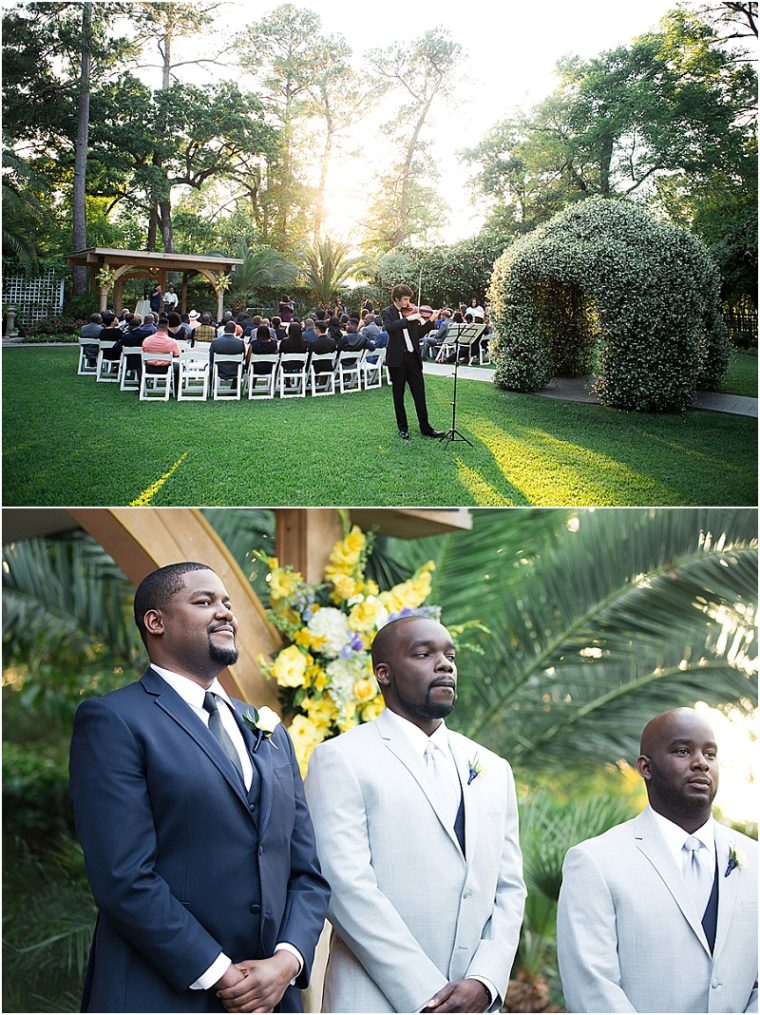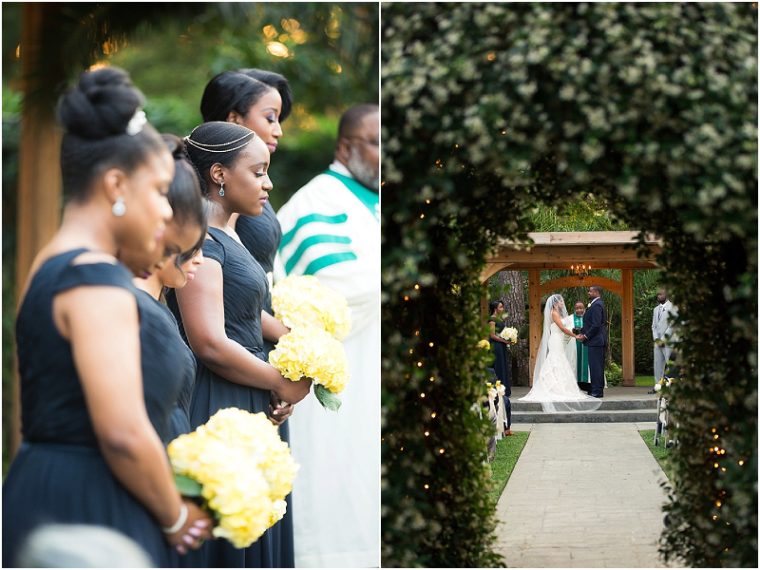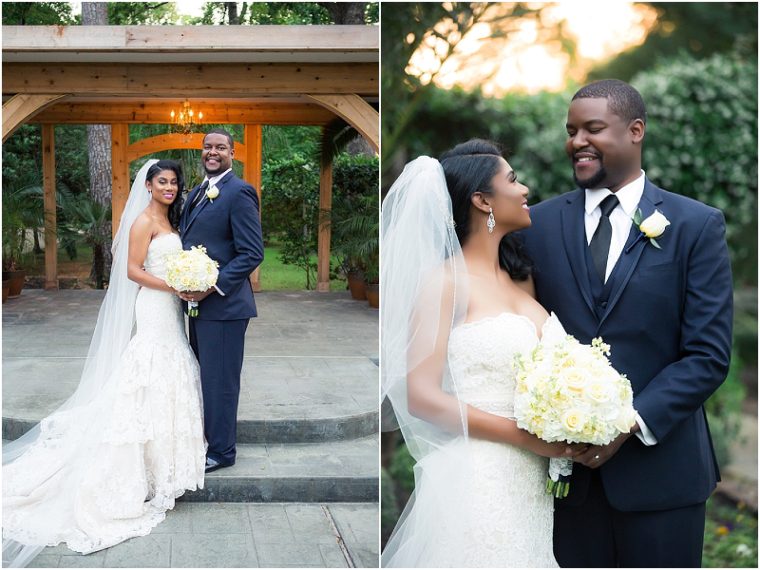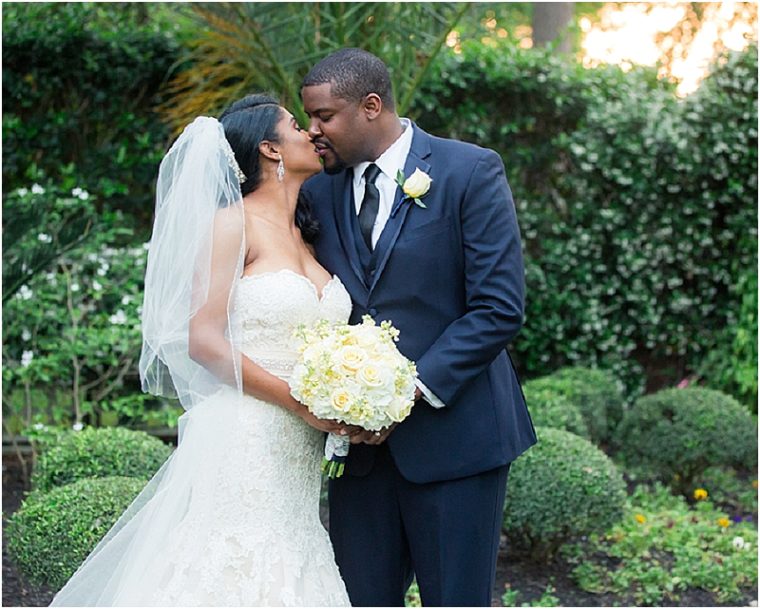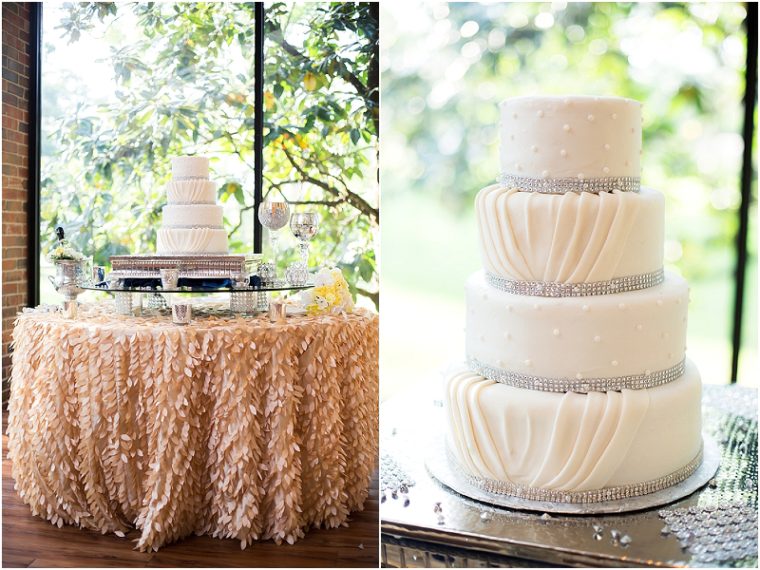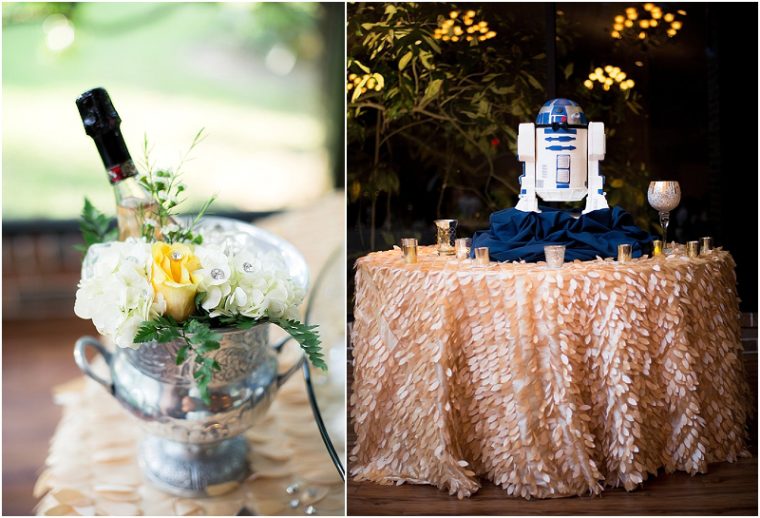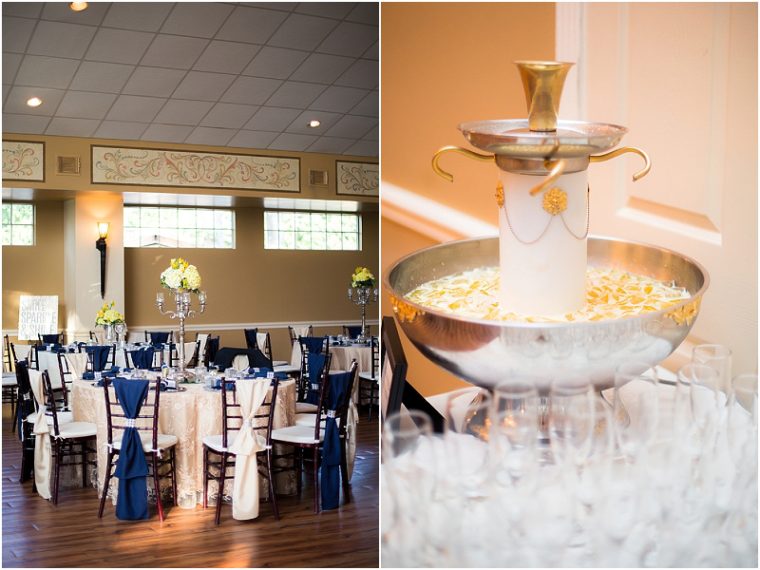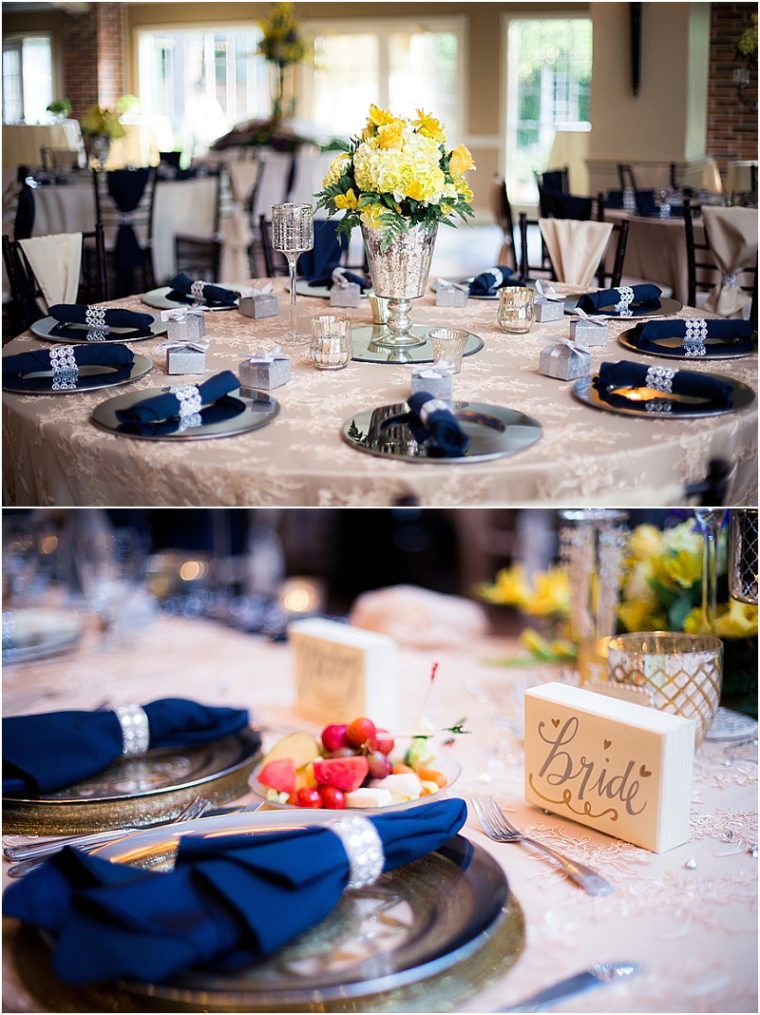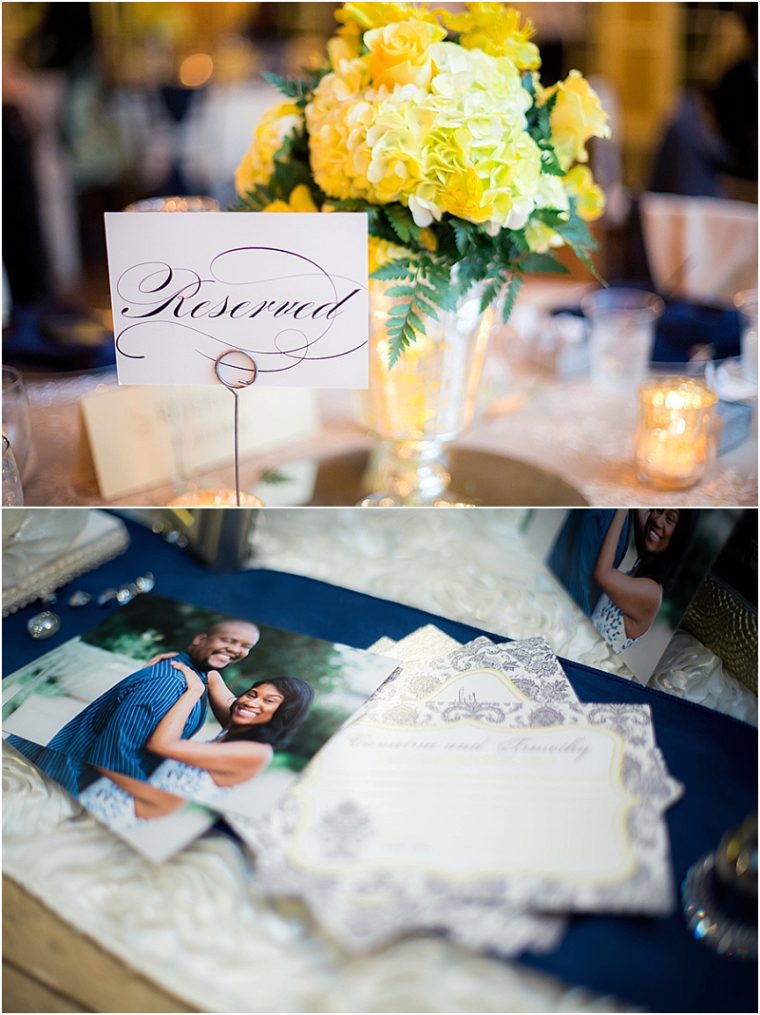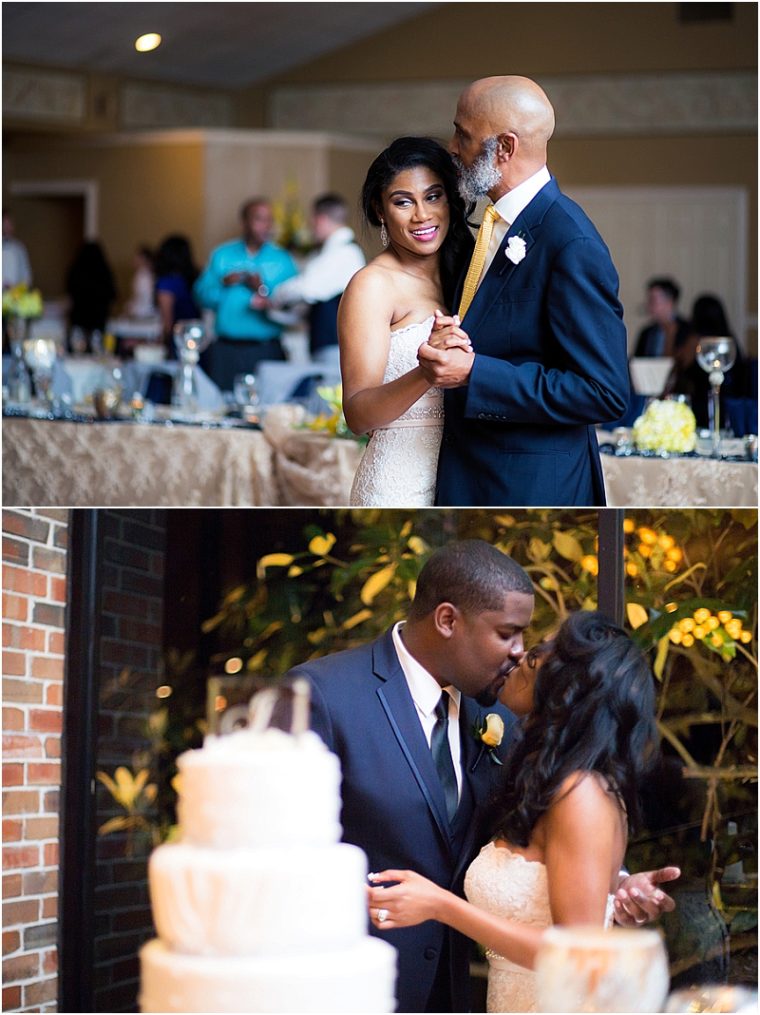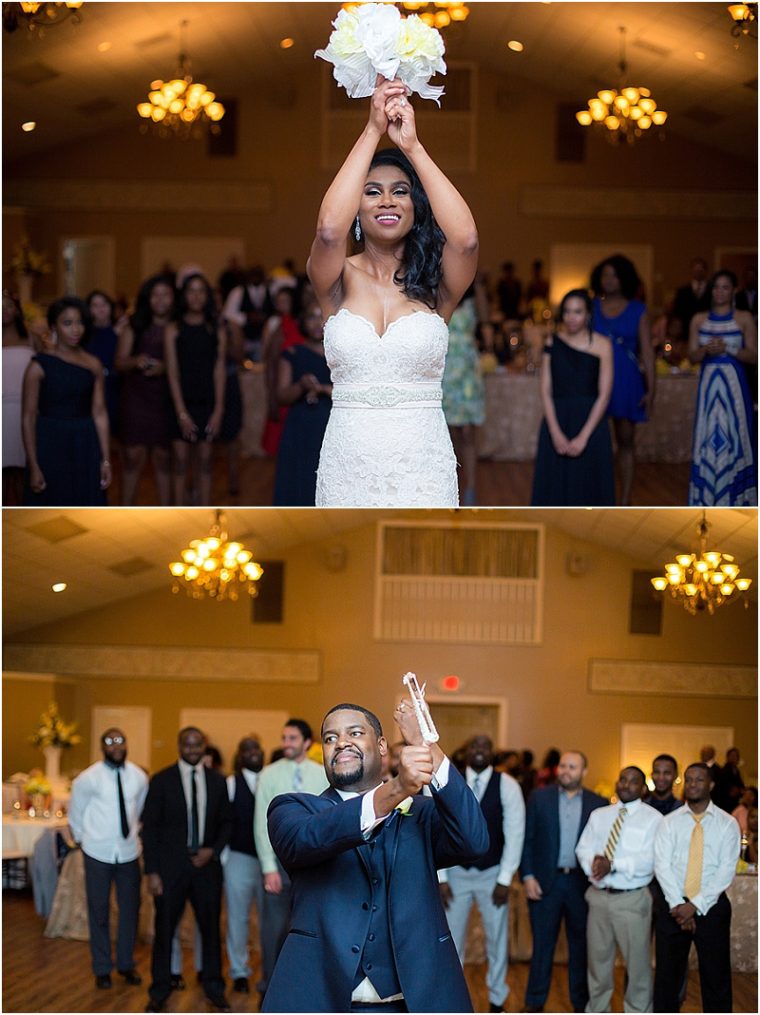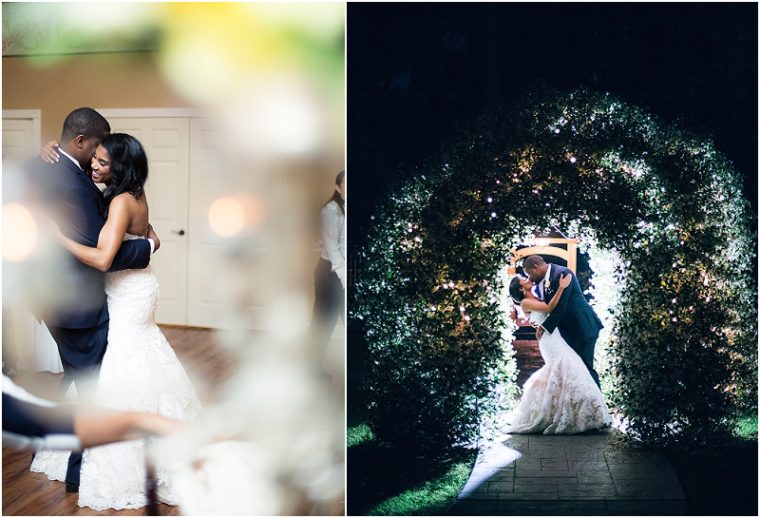 From Jessica Pledger Photography...Cametria and Timothy are such a kind, fun-loving couple. They both have a big group of friends that were in their wedding party, cheering them on as guests. They had a beautiful sunny day for their wedding at a Houston area venue hidden close to Spring, TX. Shirley Acres is a venue surrounded by big, beautiful trees and the ceremony site is manicured so beautifully. It had rained earlier that week, so the flowers and greenery just looked perfect for Cam and TJ's Wedding!
My favorite part of the venue is the arch that everyone walks through coming doing the aisle. They had a violinist for their ceremony. I just loved the bridesmaid dresses Cametria picked out. They flowed really beautifully coming down the aisle. Cametria was walked down the aisle by both important men in her life. Her father and her step-dad. She is very close to her mom as well, who helped her a lot with putting everything together for the wedding. Cametria is their only daughter, so this was an important day for them and their family.
Cametria and Timothy had a sand pouring ceremony and at the end of the ceremony they honored the jumping of the broom tradition. Cametria's colors were navy and yellow, but with some really beautiful champagne linens and details too. The reception had a champagne fountain for guests, a gorgeous all-white wedding cake, an R2-D2 grooms cake (Nerd Alert!), beautiful yellow flowers on candelabras, lots of candles, and a glitzy fun photo booth. There were lots of sweet moments as well. I thought the reception was very sweet and romantic.
The best man and maid of honor gave very heartfelt, wonderful toasts, the dances were so sweet, especially when the groom sang to his mom during the first dance ("Momma" by Boyz 2 Men). For the bouquet toss, Cametria showing how sweet she is, used a throw bouquet that splits into four when you throw it so more girls can catch it. The wedding went off with a bang with a gorgeous sparkler exit! Halfway through the sparklers, Timothy dipped Cametria down for a kiss. As a photographer, I couldn't have asked for better lighting during the ceremony and throughout the day. It was a gorgeous day.