This vibrant Austin wedding submitted by Hyde Park Photography is colorful and full of life. The venue for the ceremony, an Eastern Orthodox church, is a gorgeous burst of color. There's really no need for much ceremony decor when the location is already such an amazing backdrop. The photographer wisely used both color and black and white photos to document the start of this couple's wedding day. The reception is equally colorful with Lebanese dancers and gold sparkling tablecloths. The classic white wedding dress, cake, and blush colored flowers would look great in any wedding. You can find more photos of this wedding in the gallery.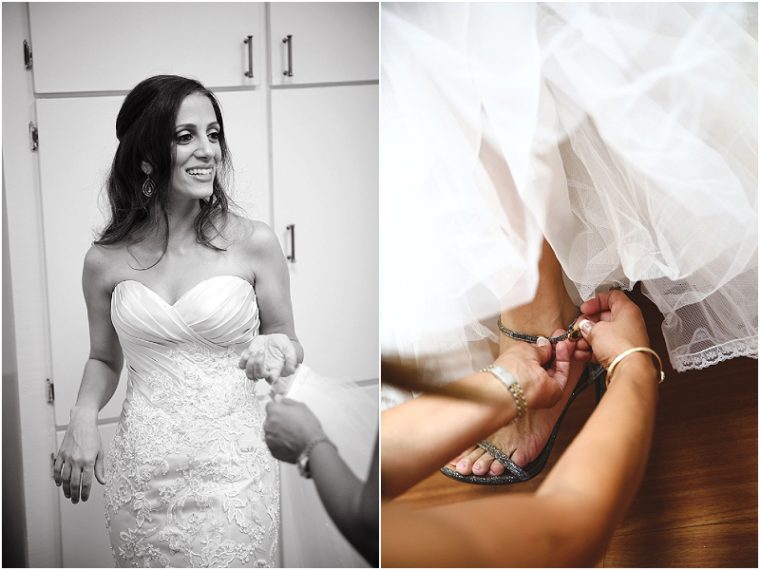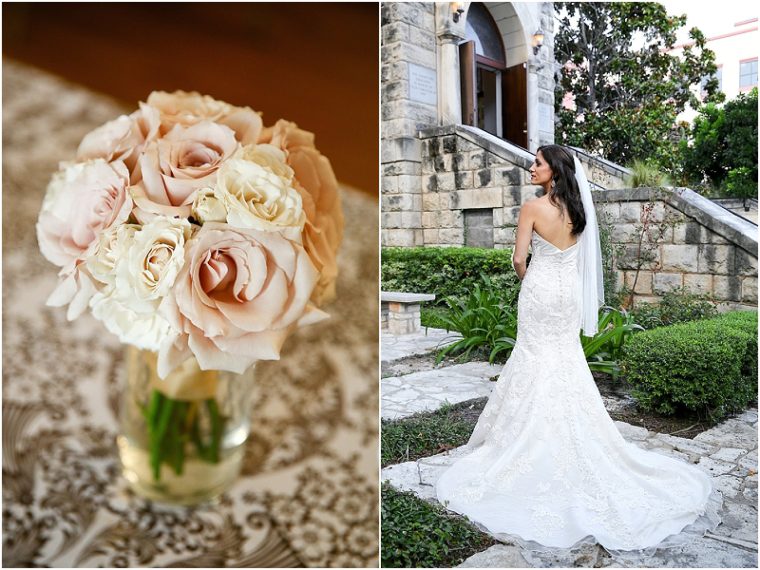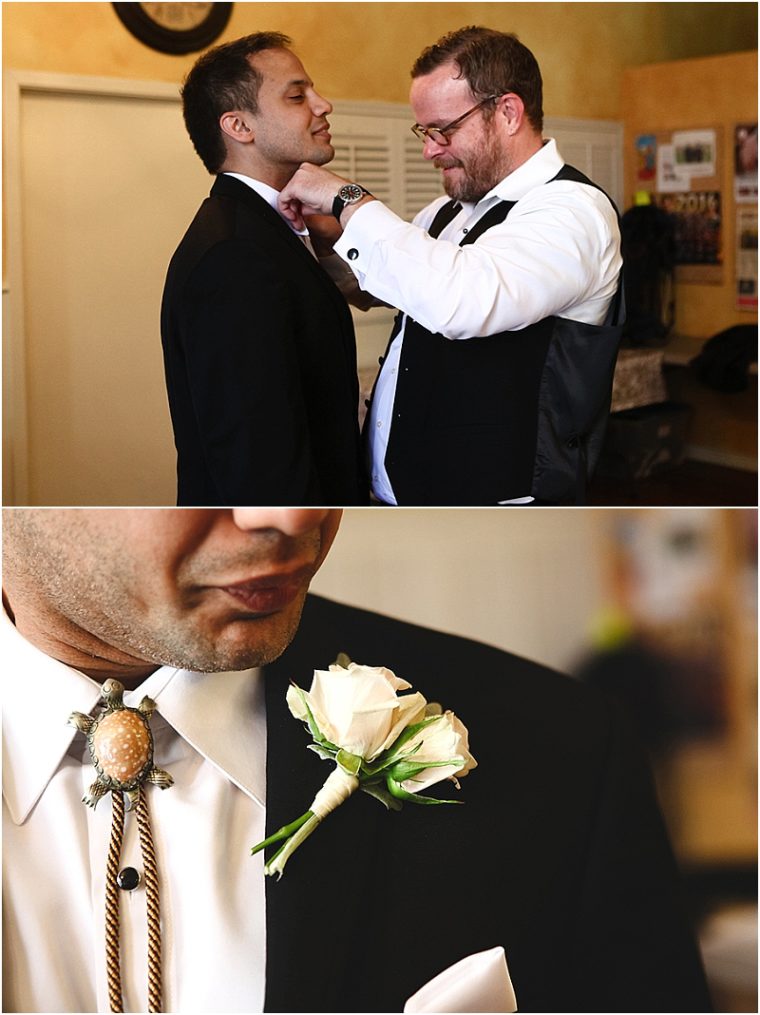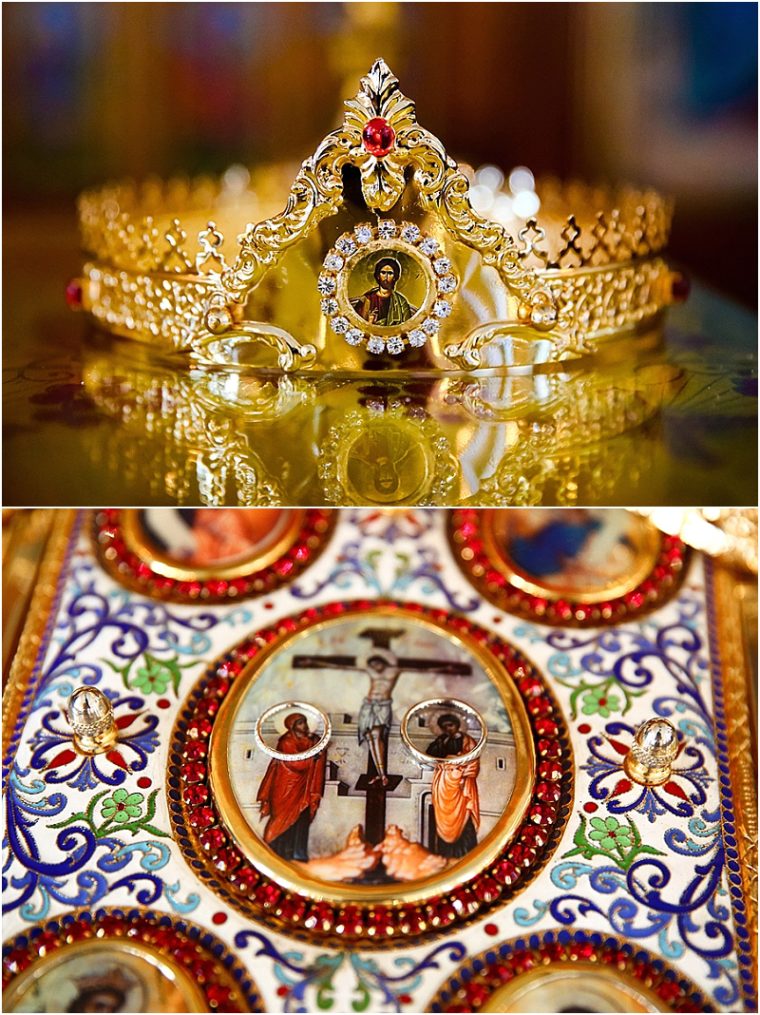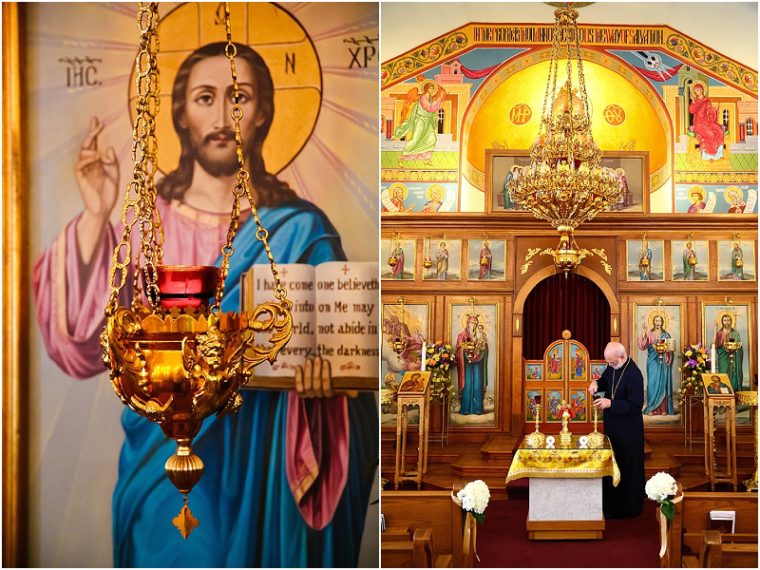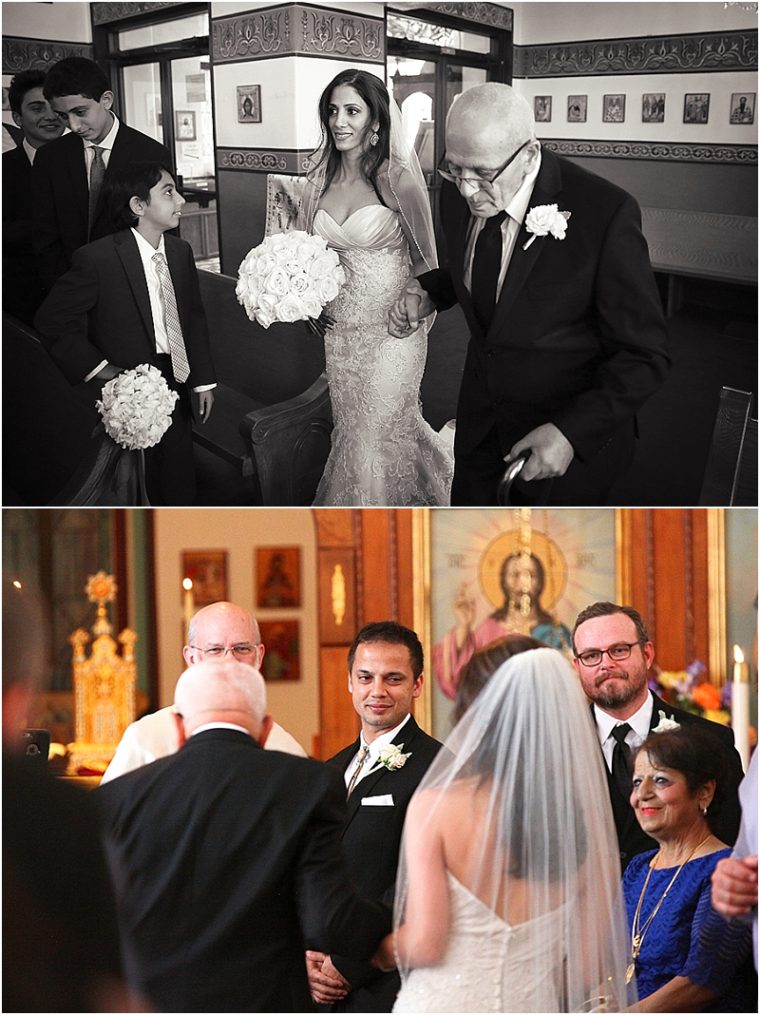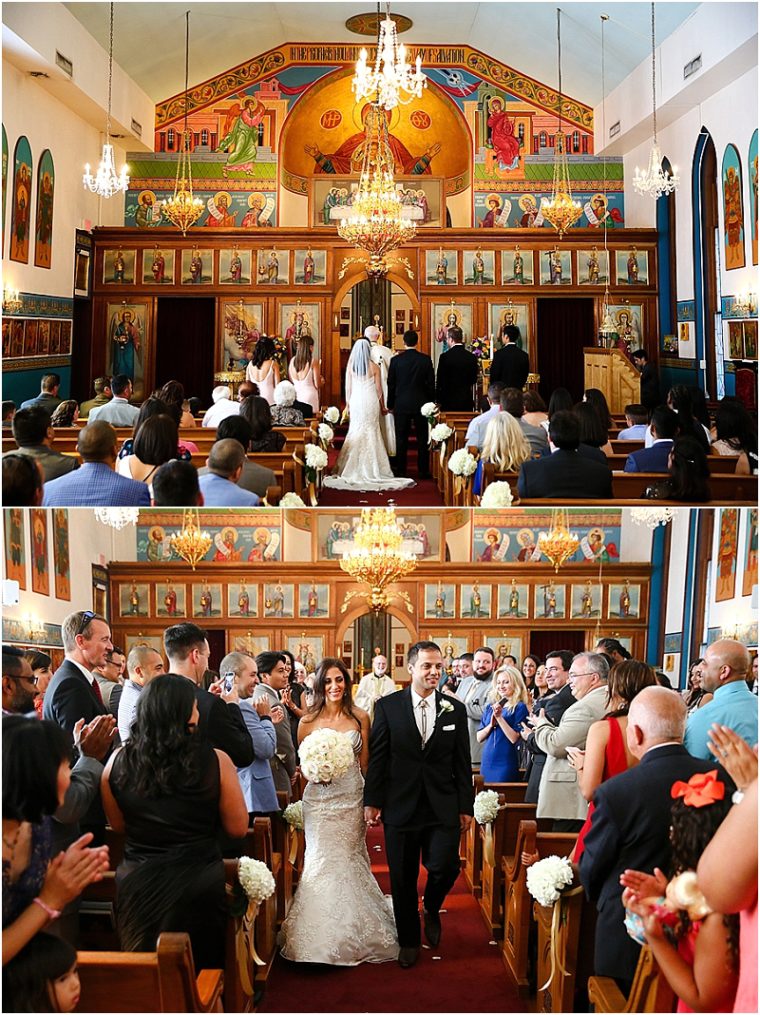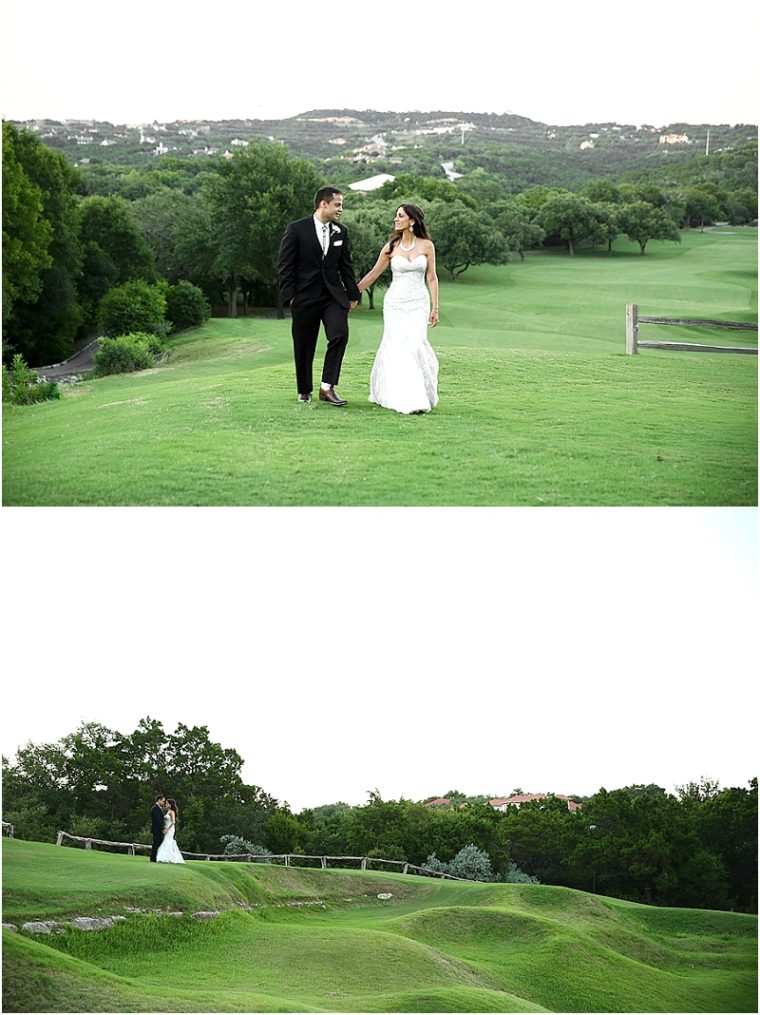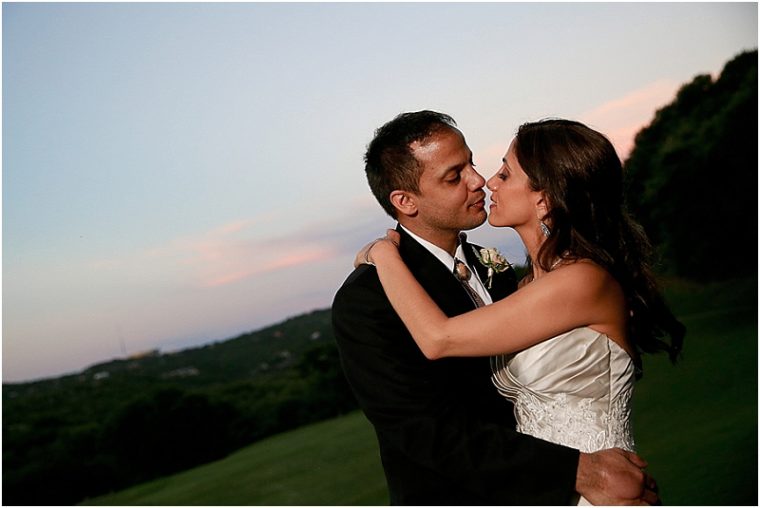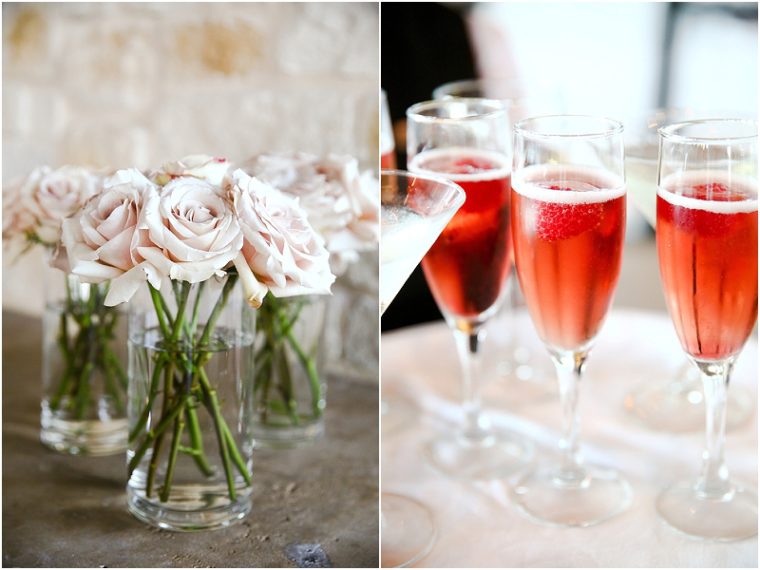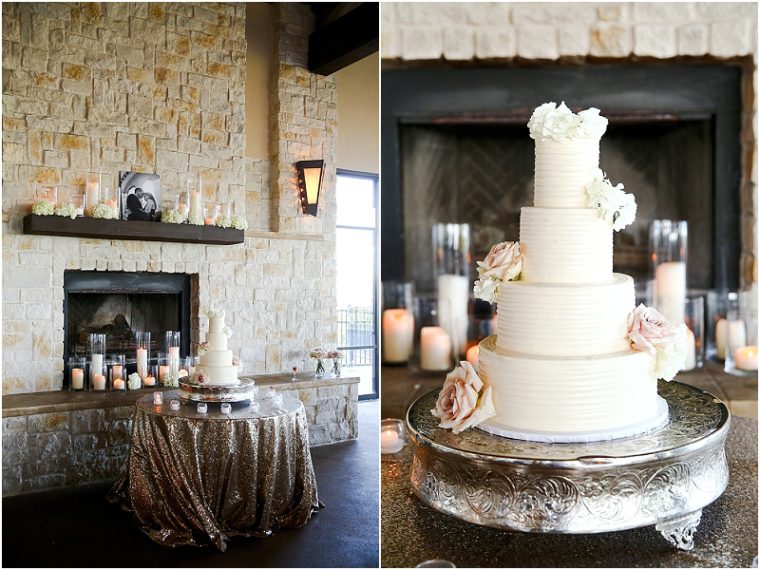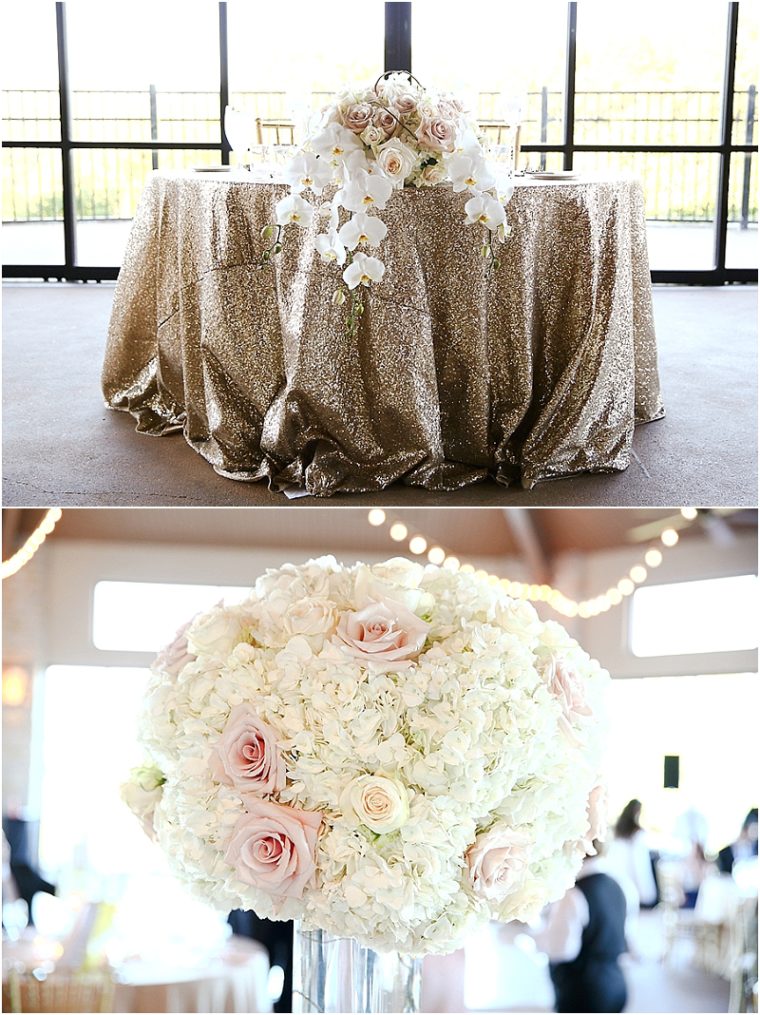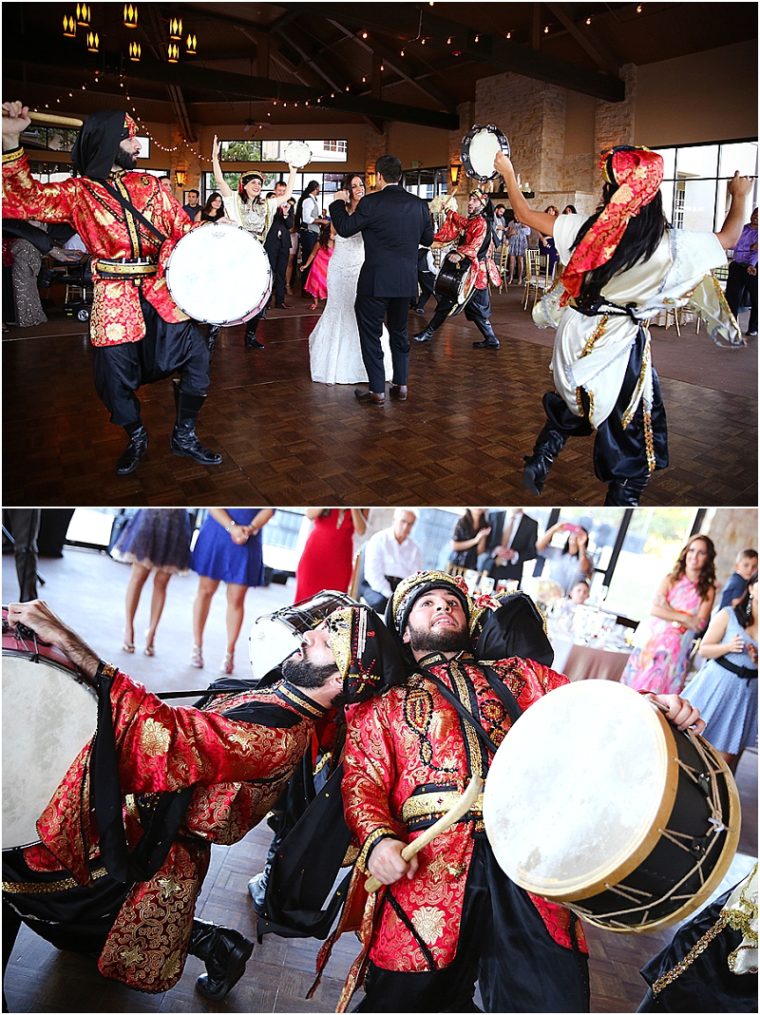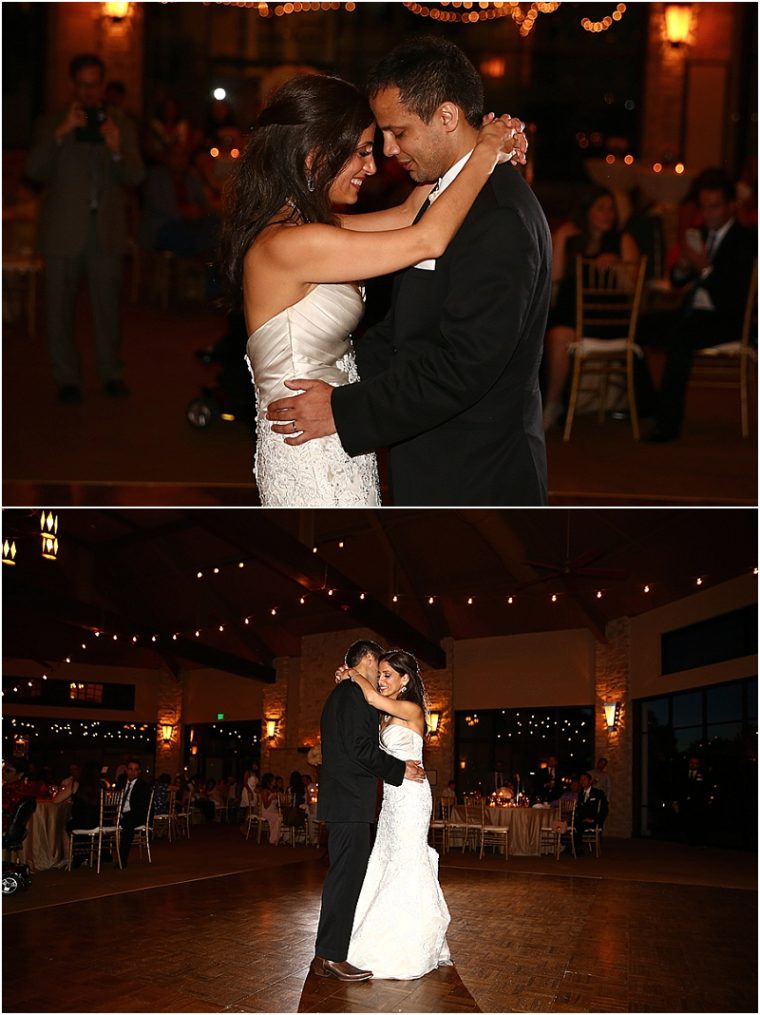 From Hyde Park Photography...Elizabeth & Mir wed at St. Elias Church in Austin, Texas in a beautiful Eastern Orthodox wedding. It features placing gold crowns on the bride and groom. The crowning is the centerpiece of the Eastern Orthodox marriage ceremony. The priest places the crowns on the couple's heads while they face the altar. According to ancient custom, the crowns are to stay with the couple for life. Following the common cup ritual, the priest leads the couple three times around the altar on which a bible and cross rest. This ritual dance predates Christianity, representing the dance around the Ark of the Covenant. In this act, the couple takes their first steps as a married couple, with the Church (through the priest) leading them.
When Elizabeth and Mir entered the reception, they were led by Lebanese dancers and drummers. The performance was a Zaffa entrance, a traditional entrance welcoming the bride and groom into the dance floor. It's traditionally done as the groom leaves his hometown and his best friends drum and bring music to cheer his departure to pick up his bride from her hometown. The performers wear lavish royal Andalusian costumes, sultan styles, and enter dramatically announcing the couple's arrival. The drums are the Tupan or Davul also known as Tabel.