This tropical Austin wedding styled shoot is just in time for summer! Filled to the brim with bright colors and tropical vegetation, this styled shoot provides a perfect blueprint for an outdoor engagement shoot or a casual summer wedding. A Bunch of Weddings pulled together a rockstar team of vendors to create this unique look. And Eureka Photography was there to capture all of the tropical goodness. Take a look in the gallery and view even more stunning images.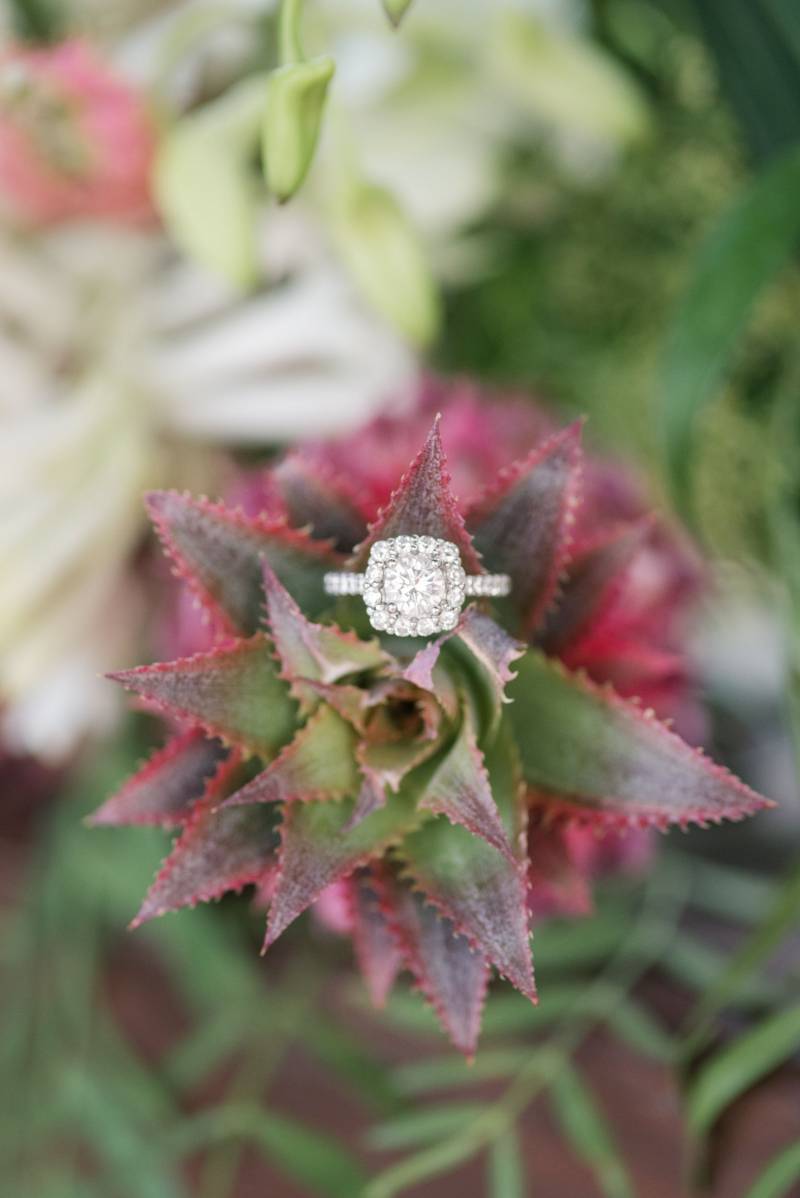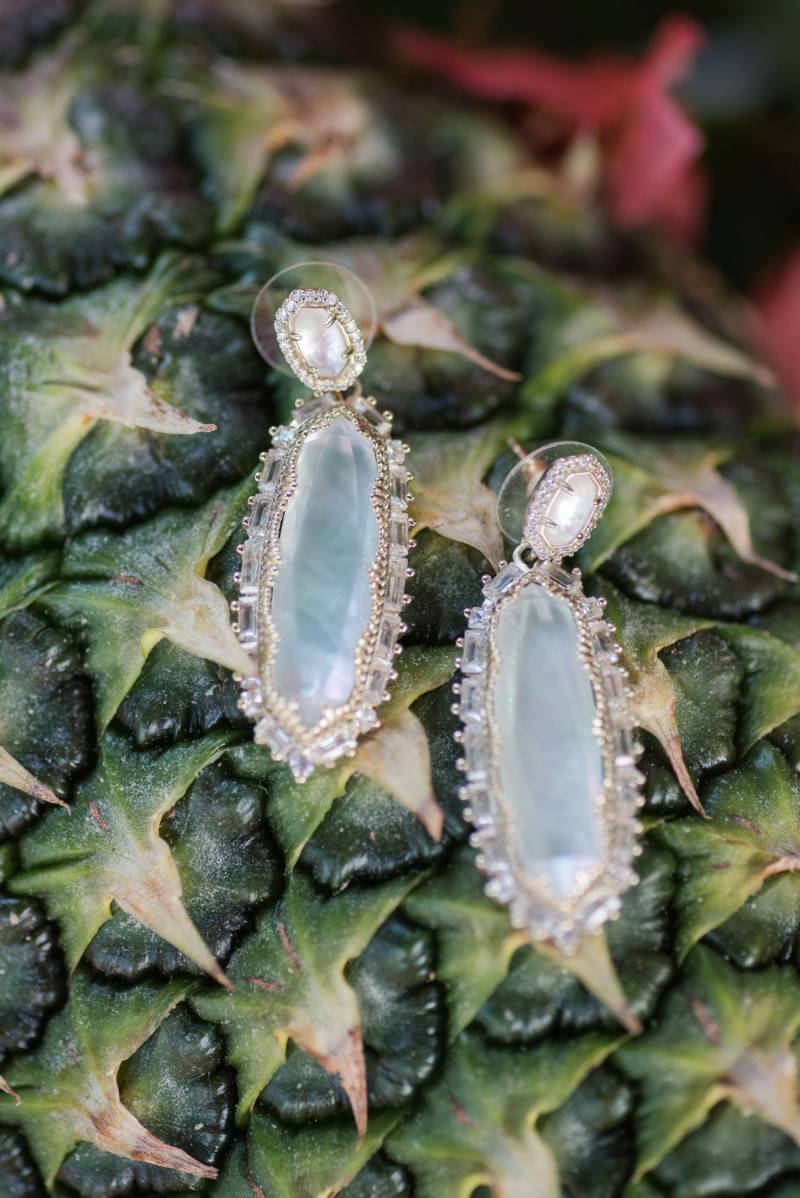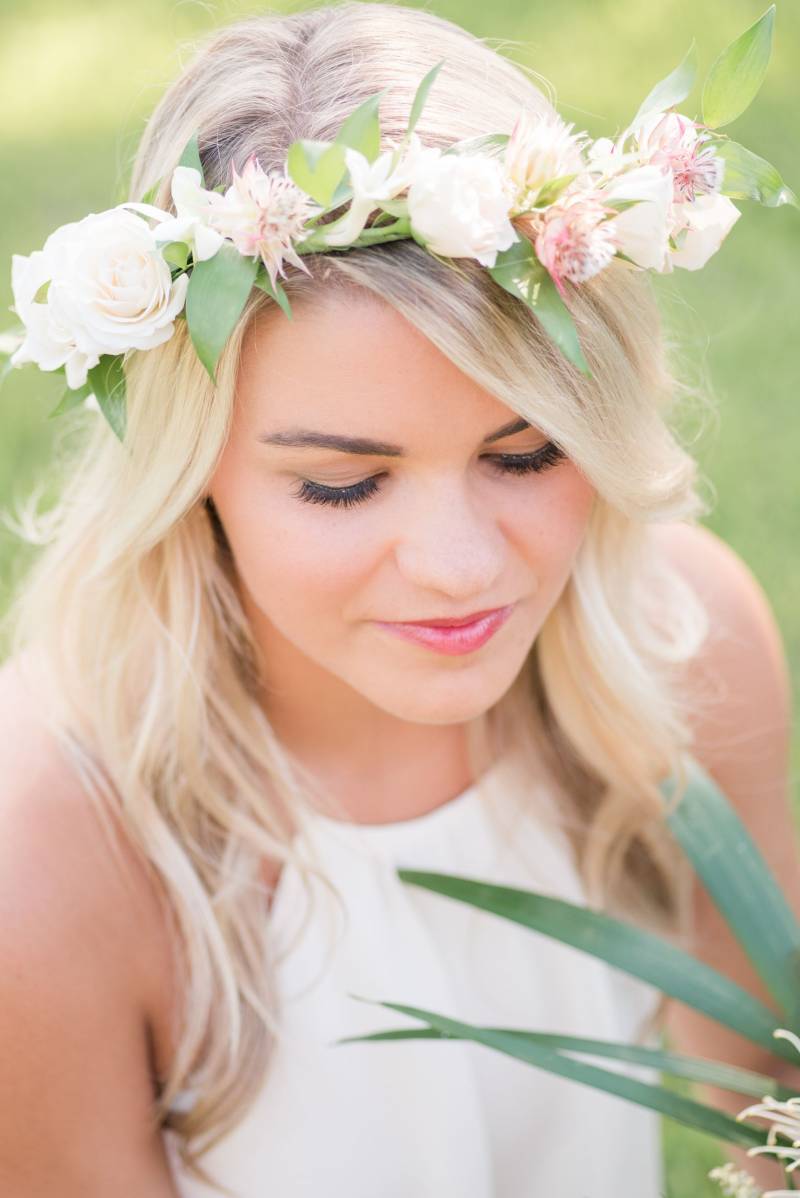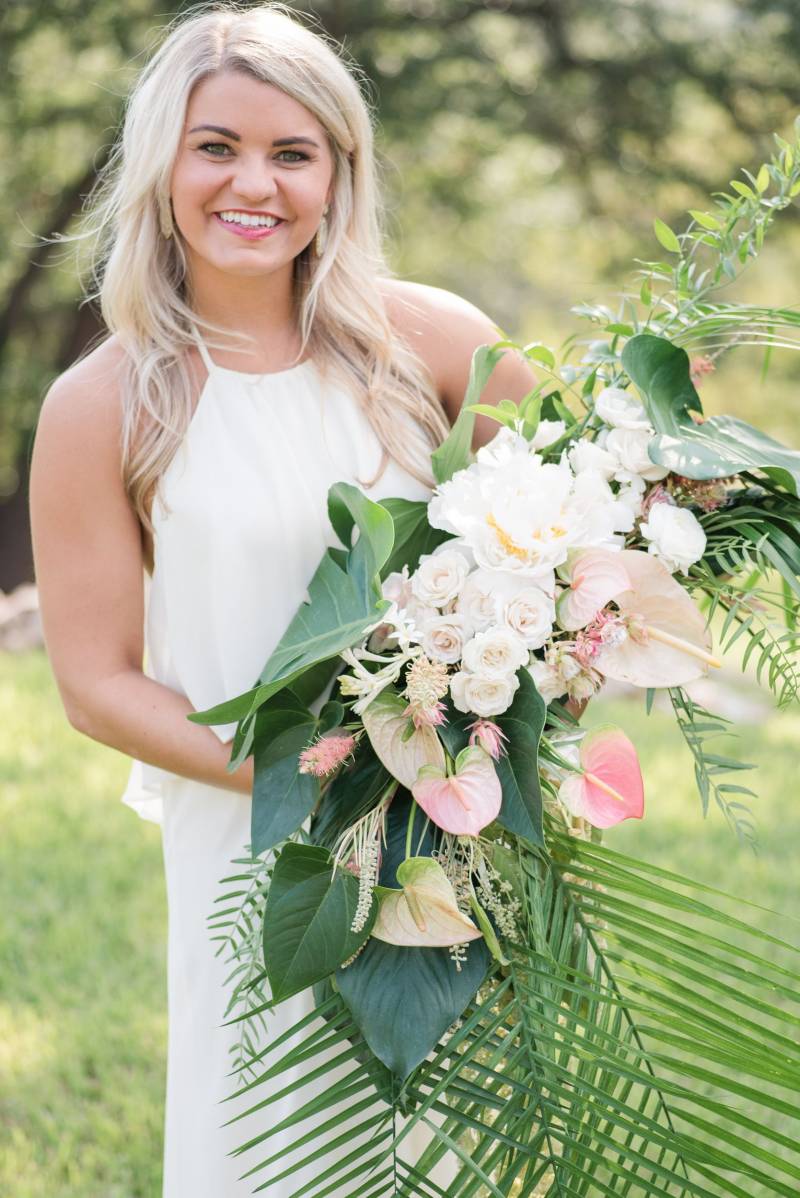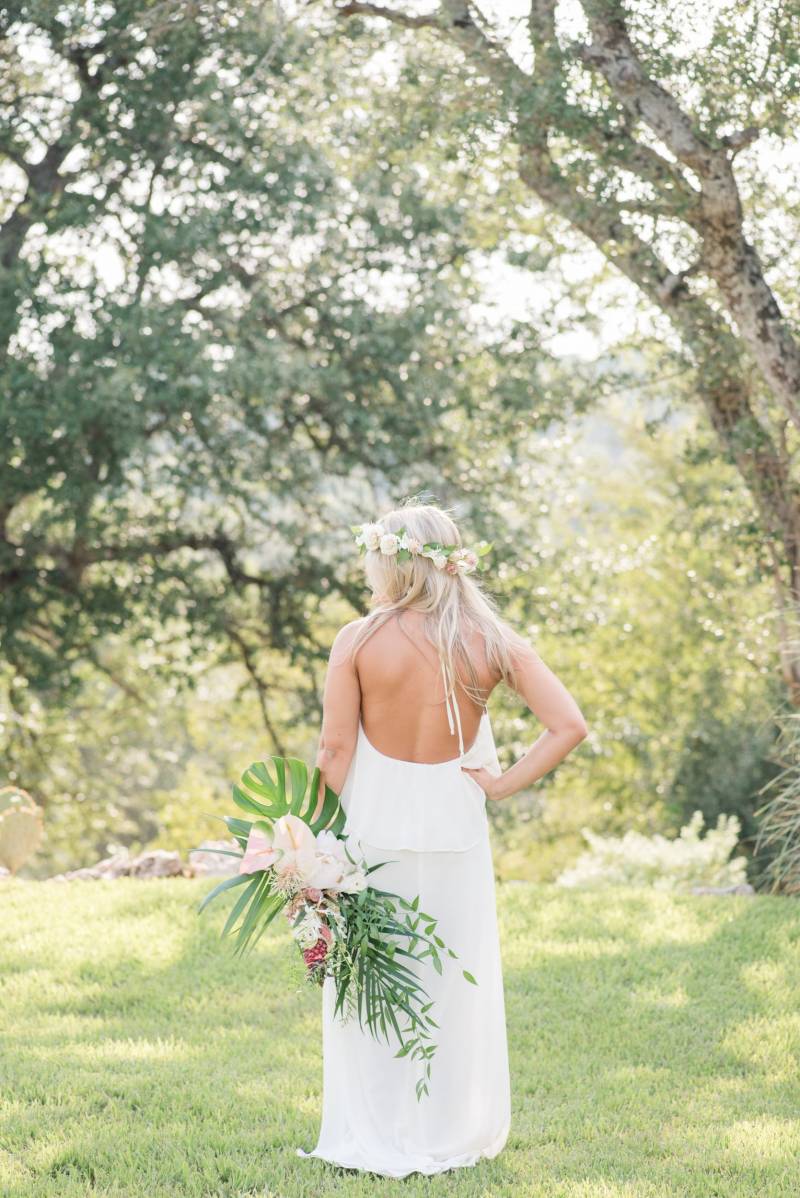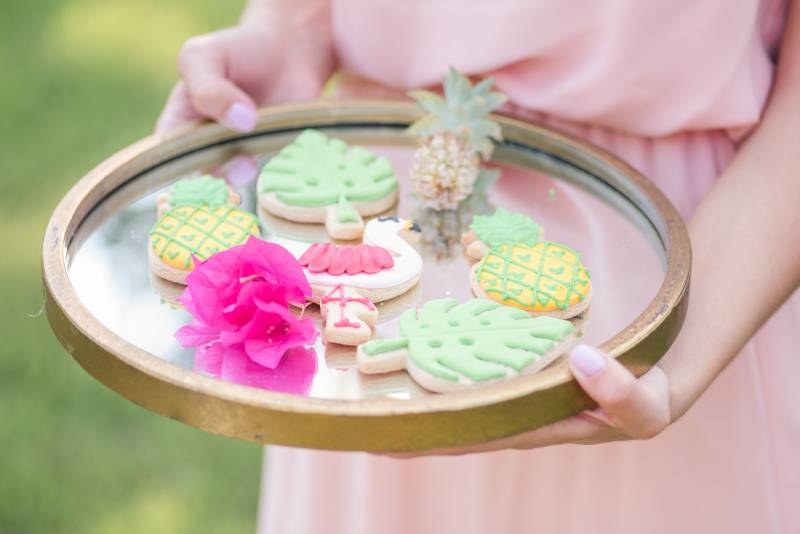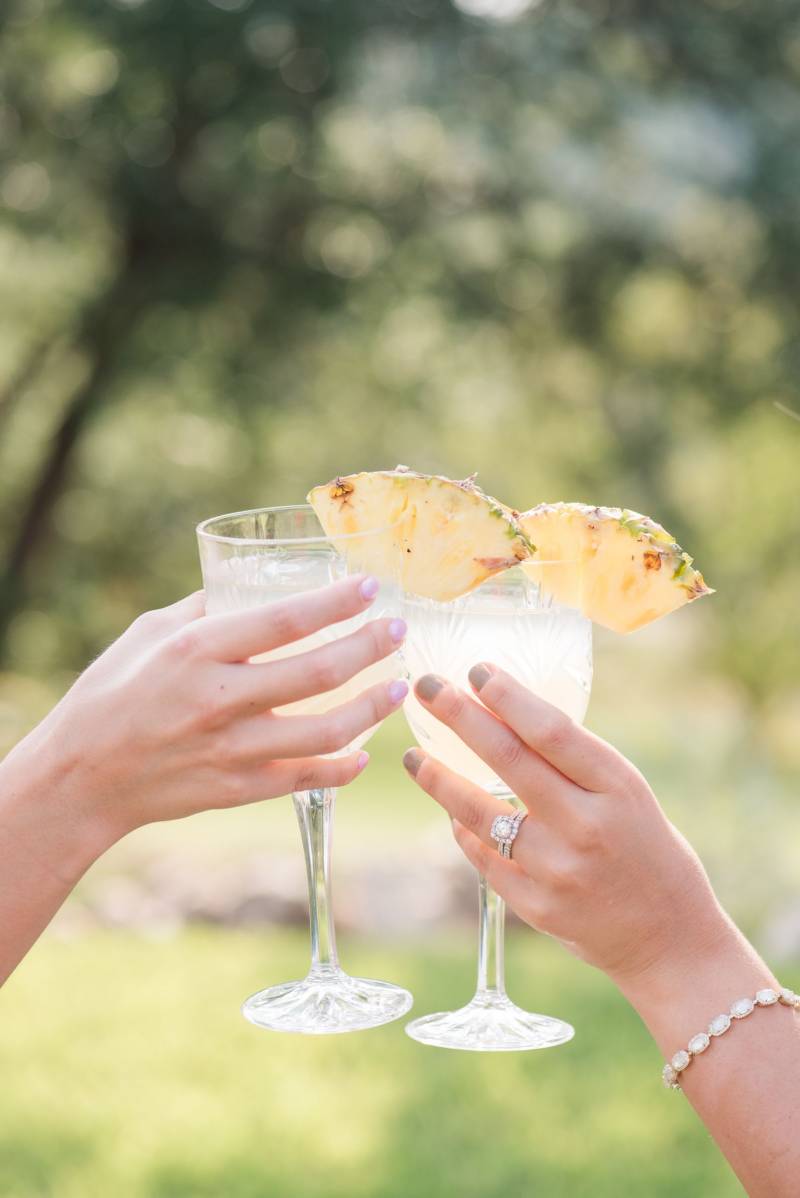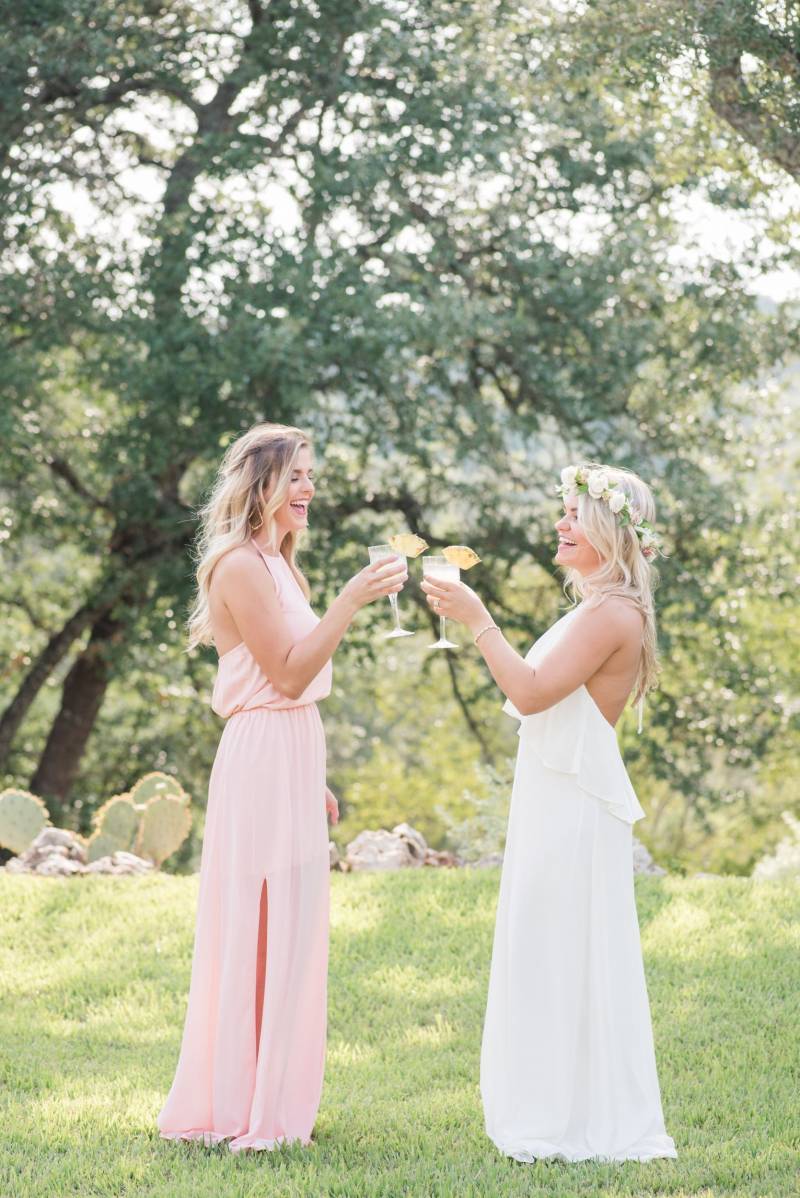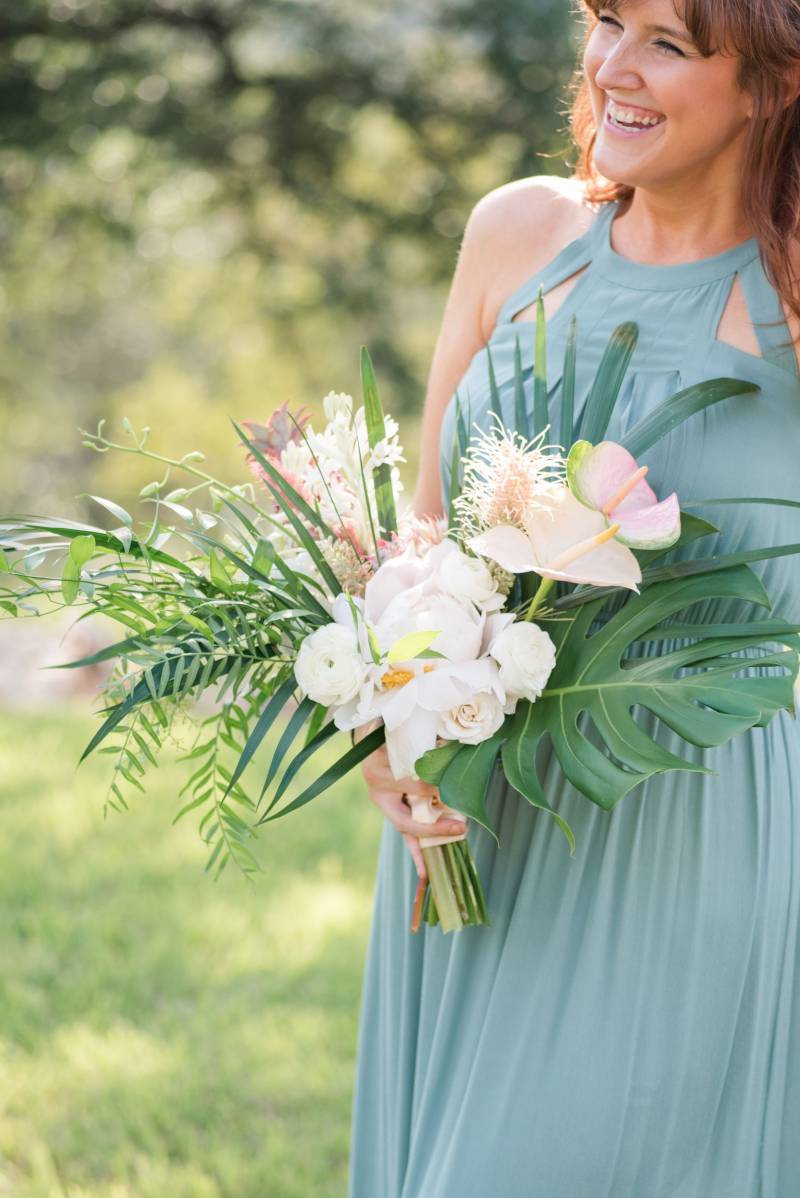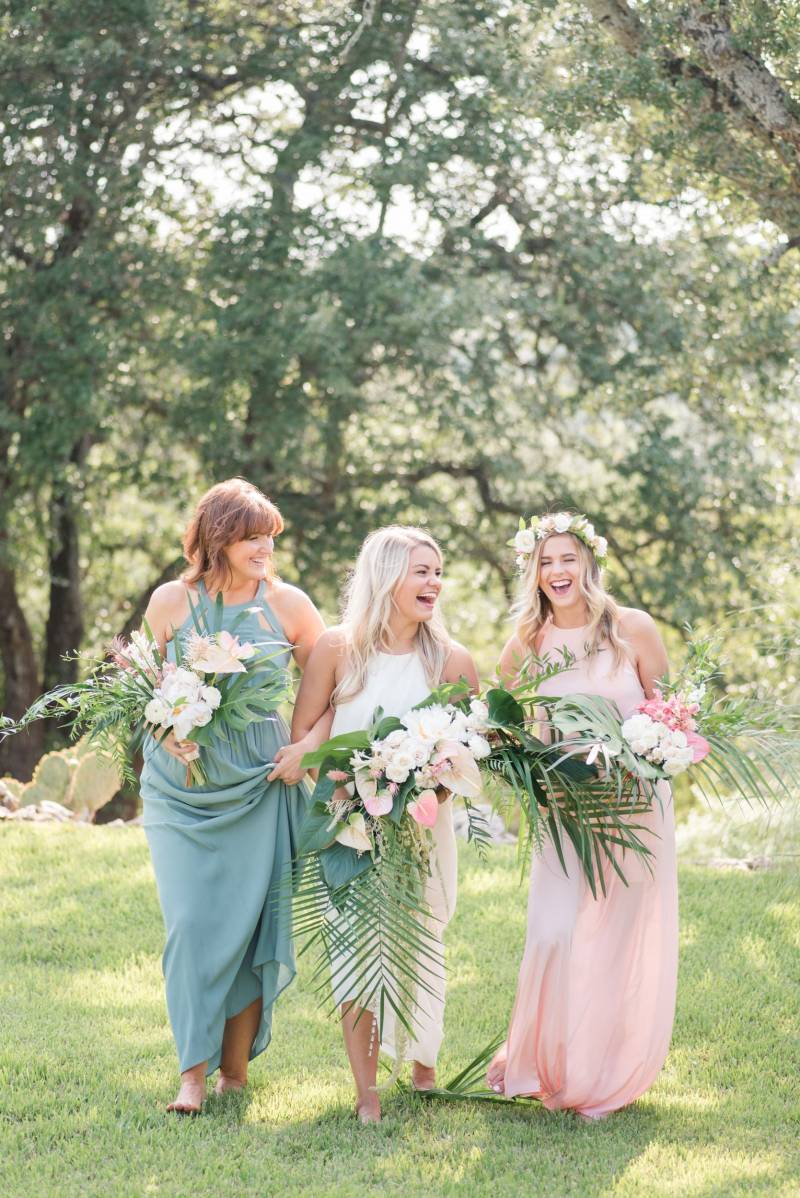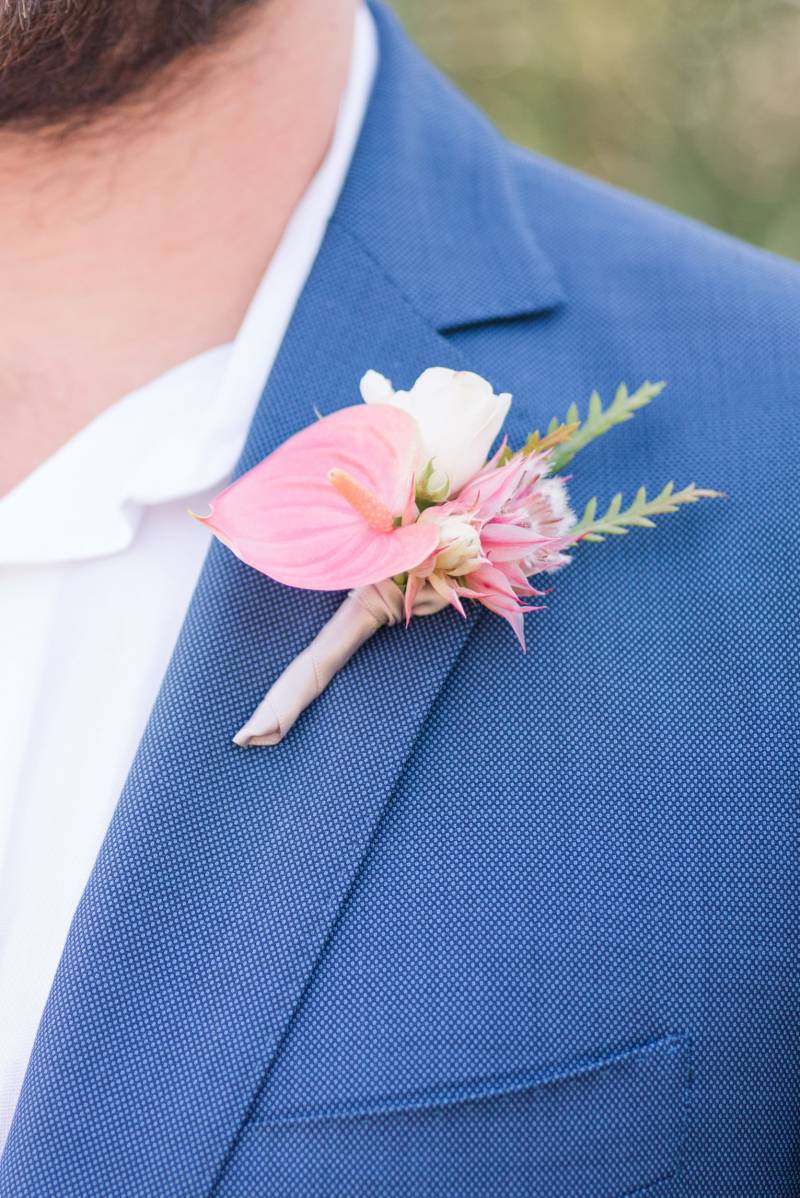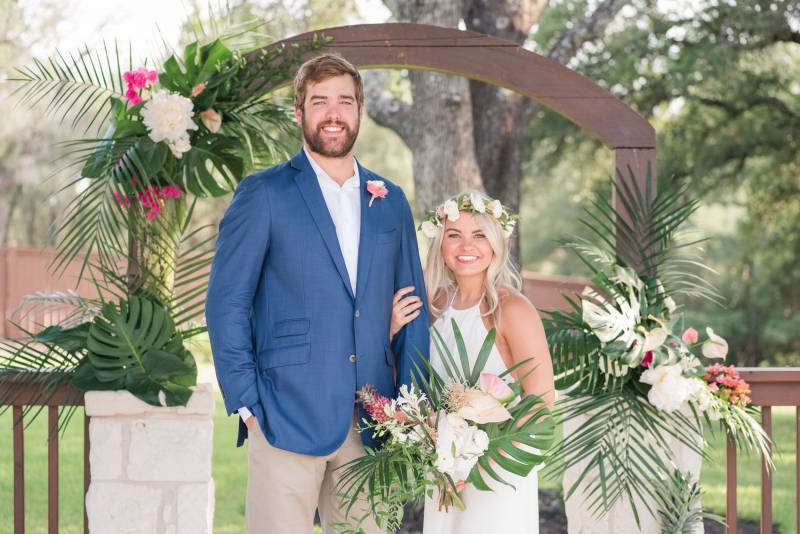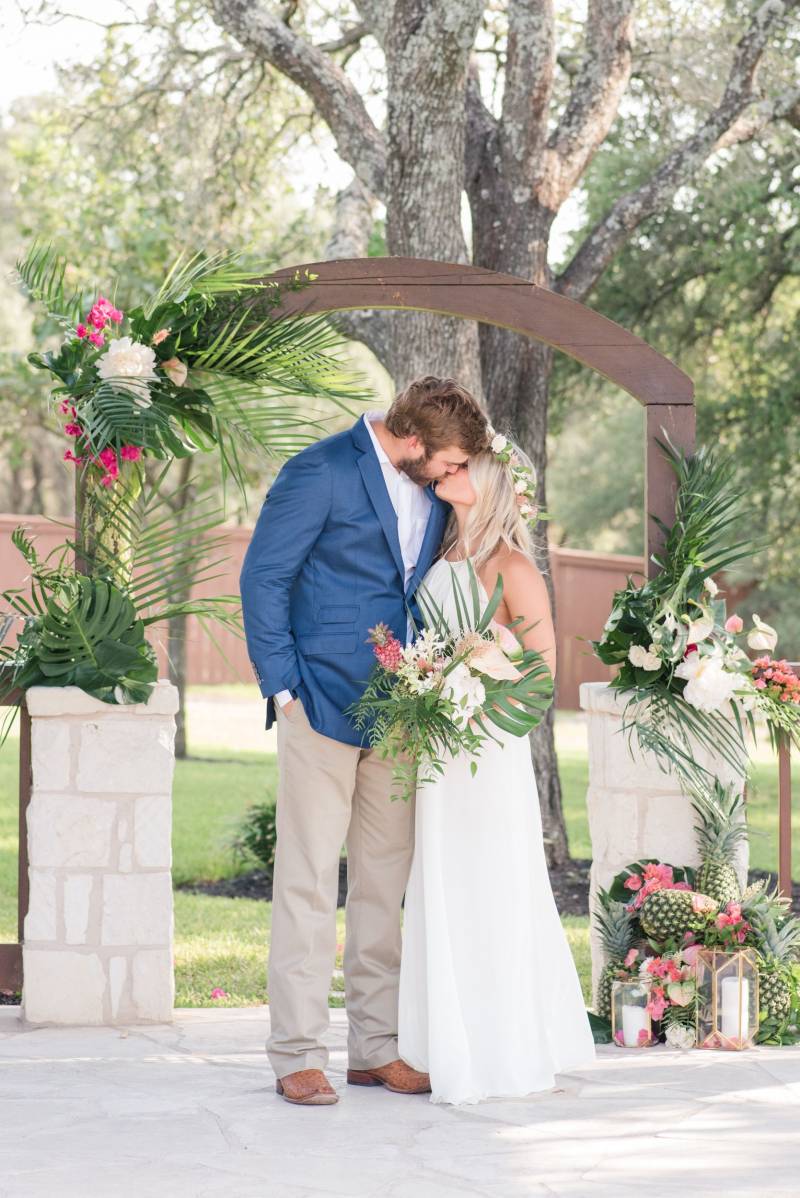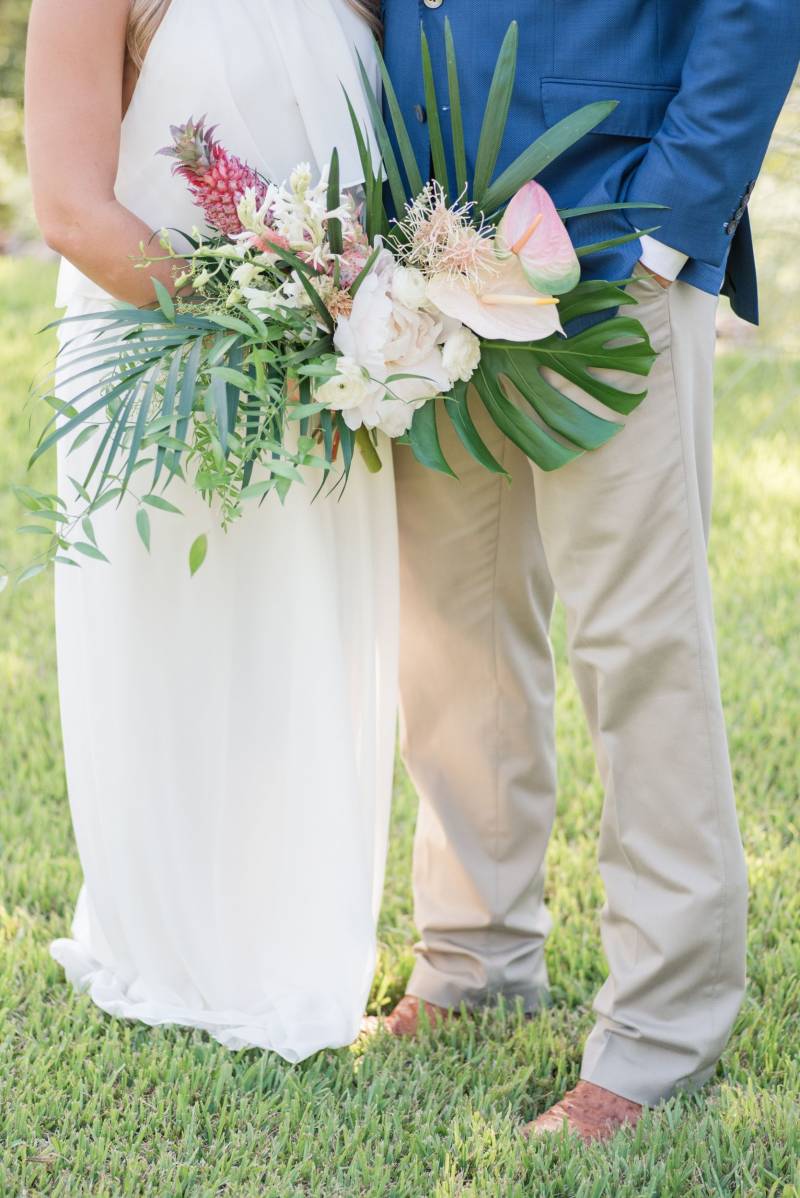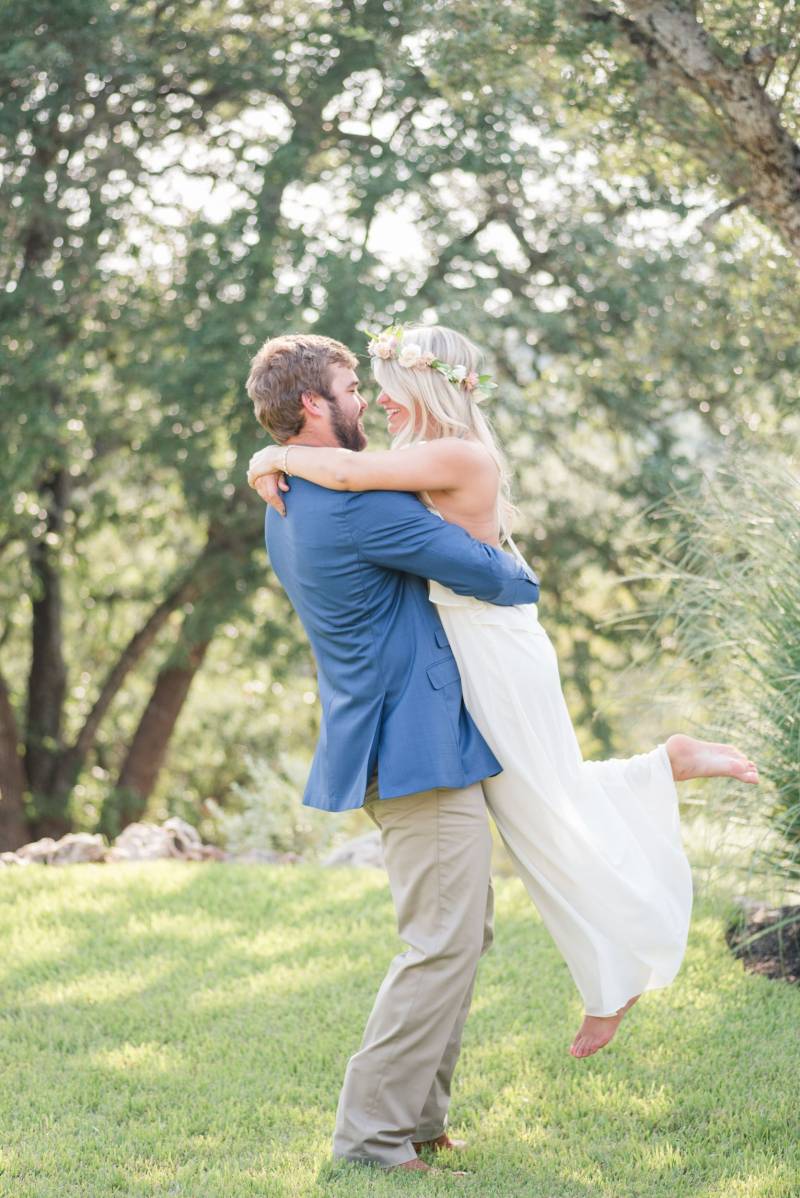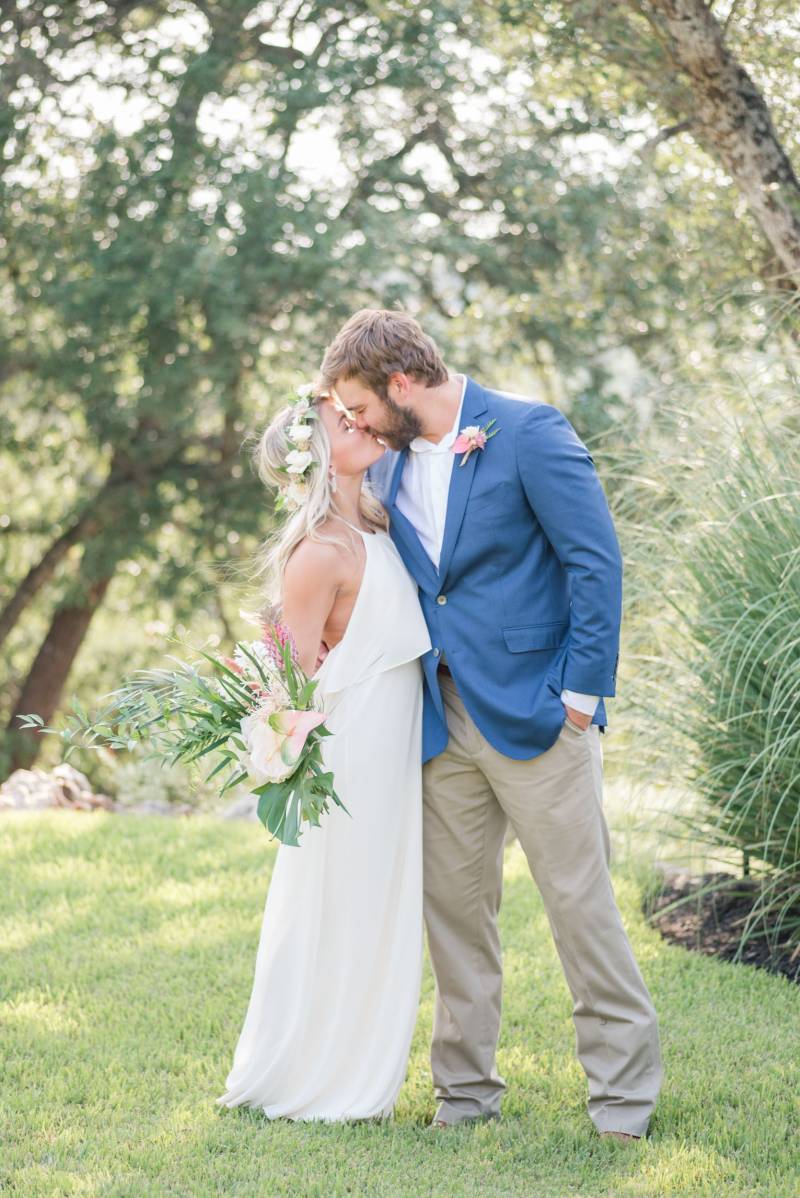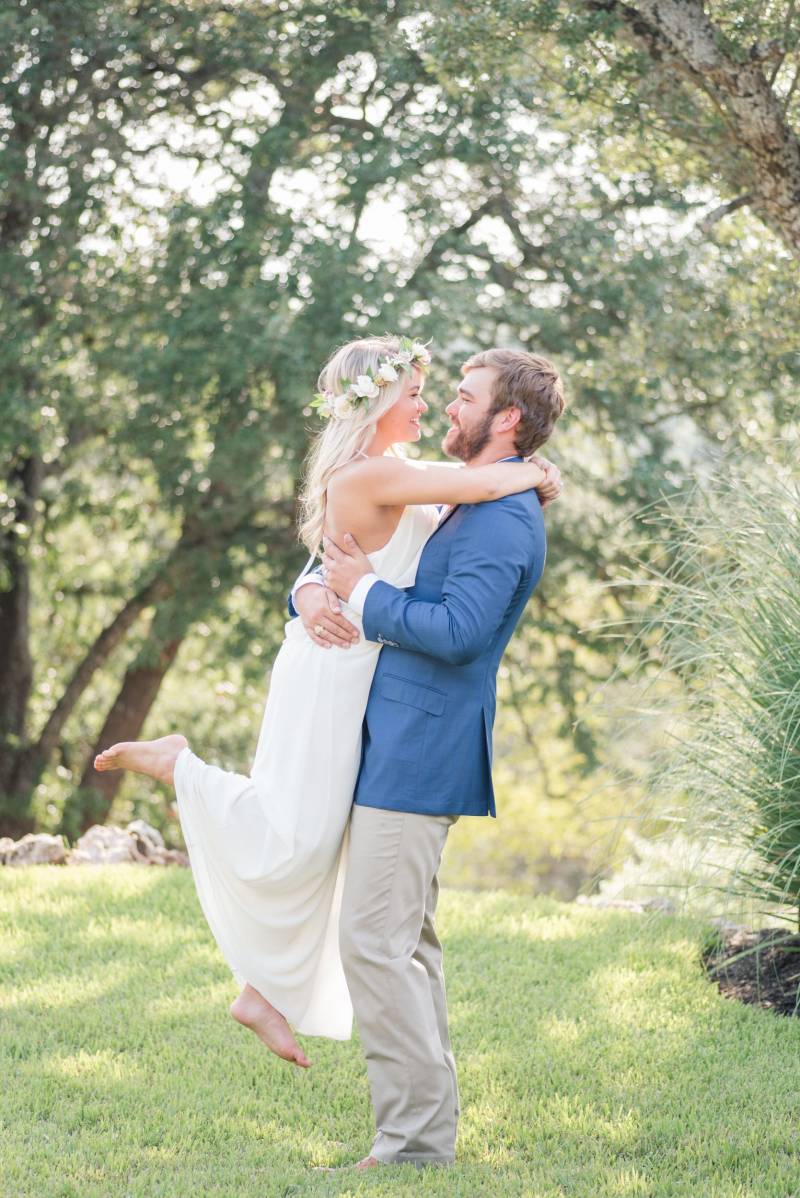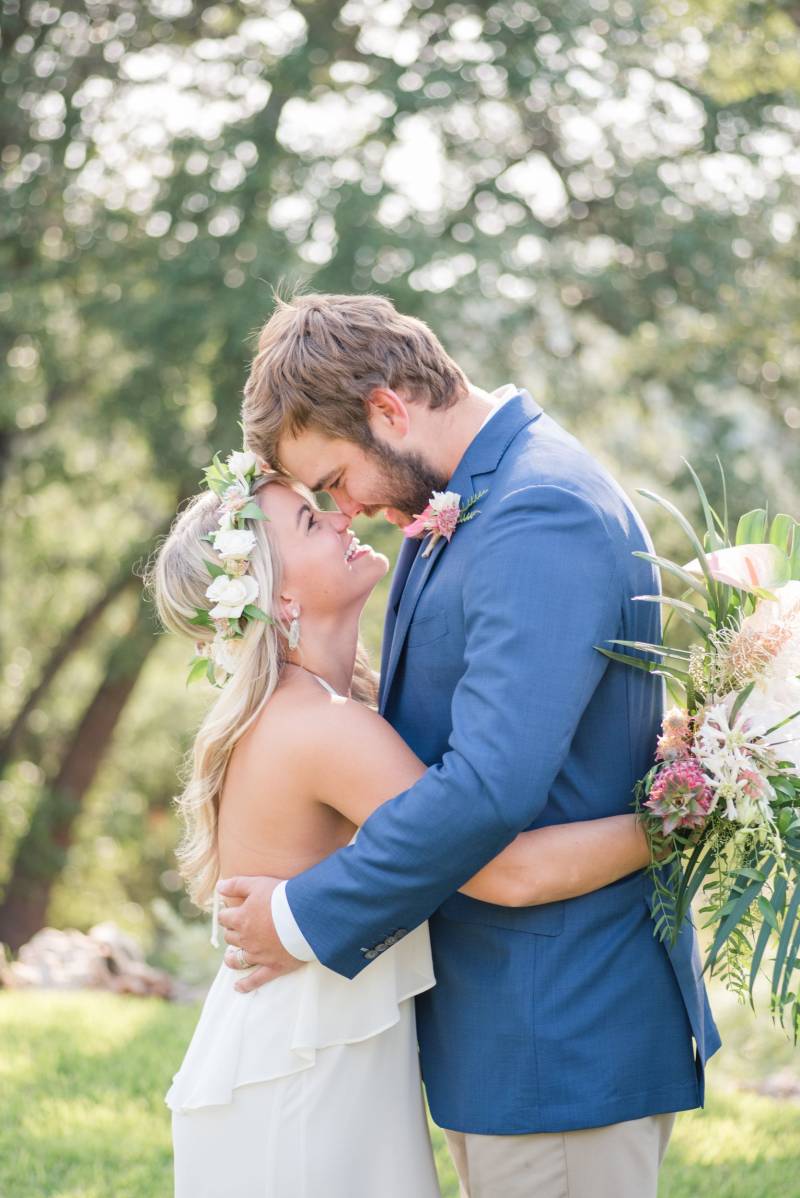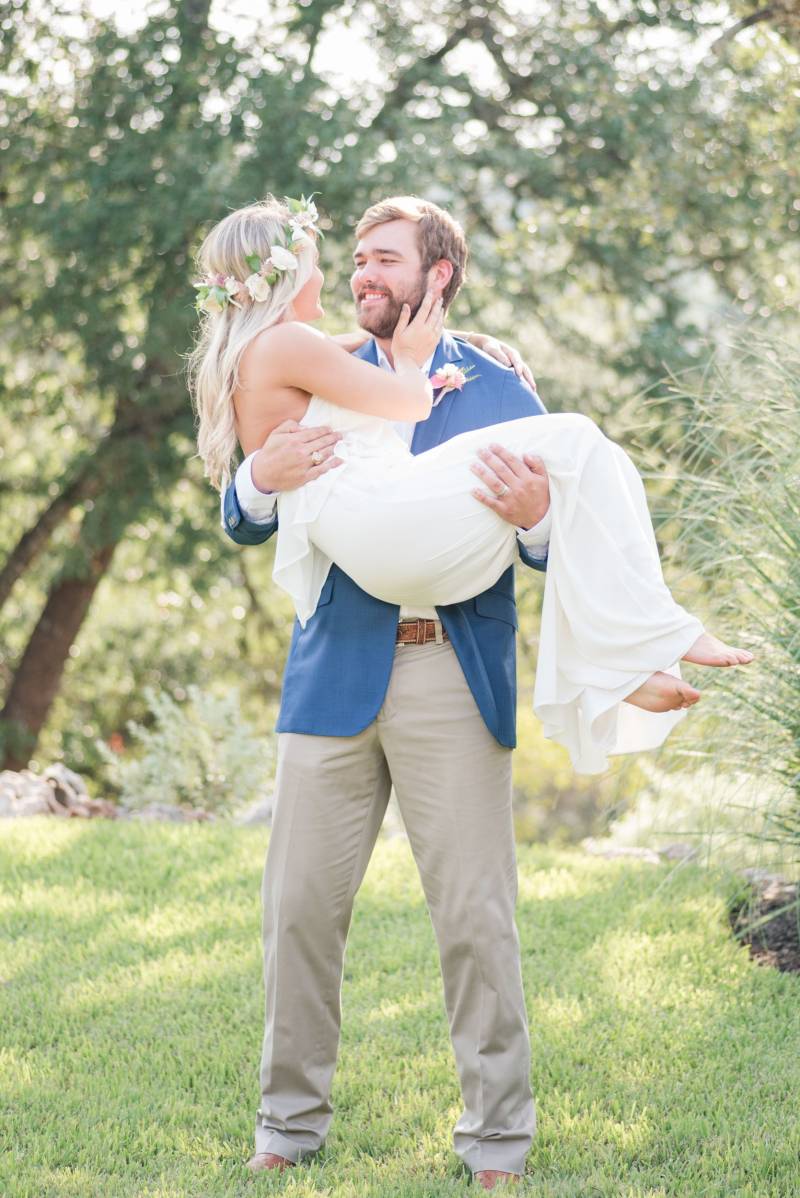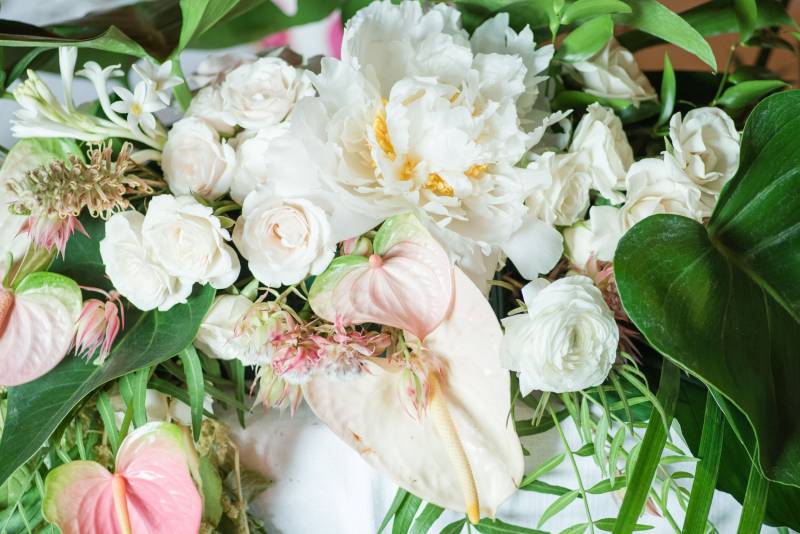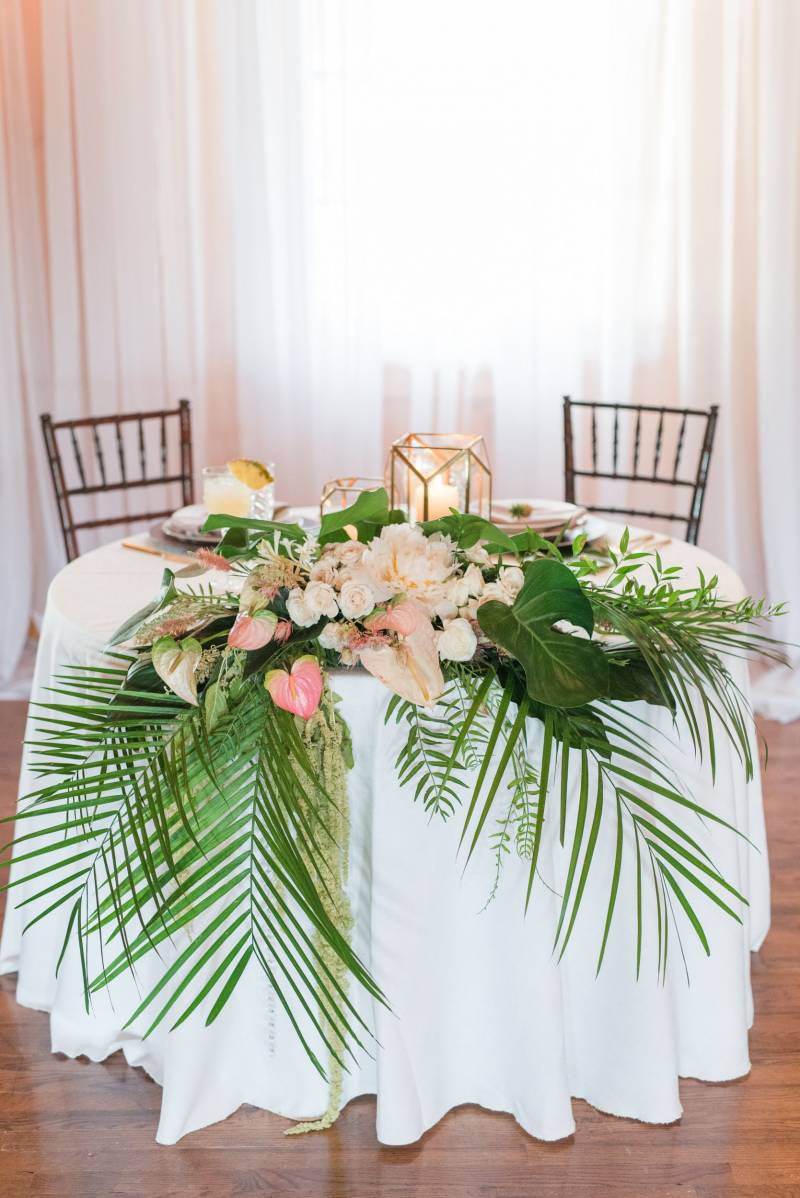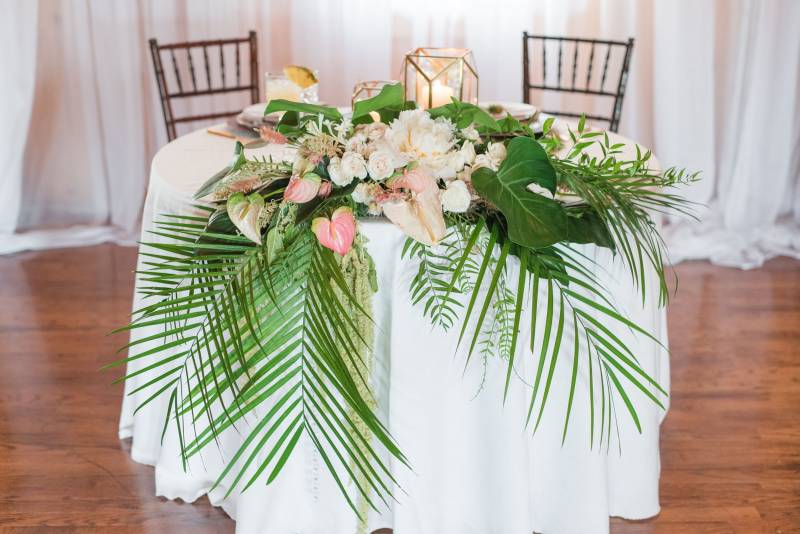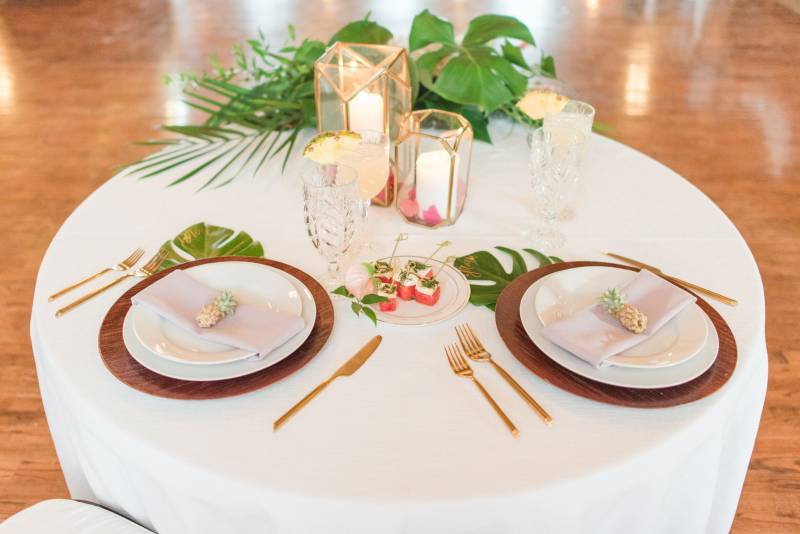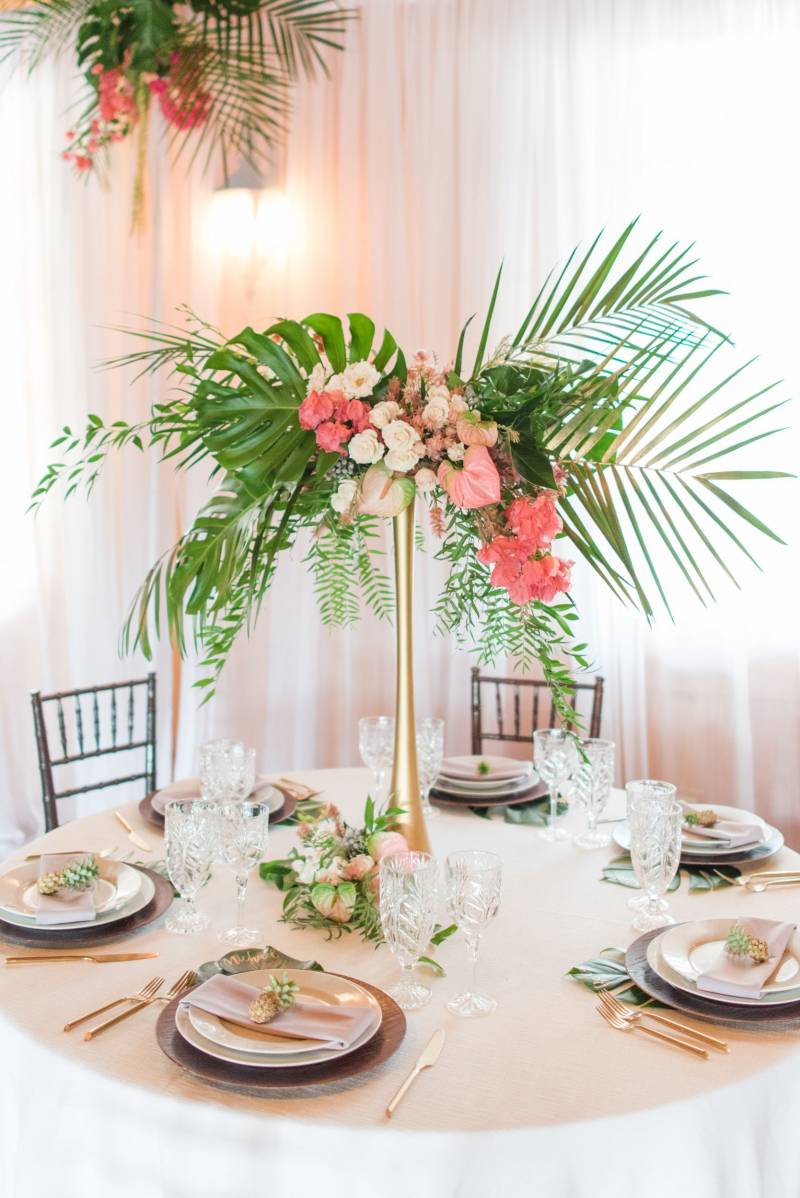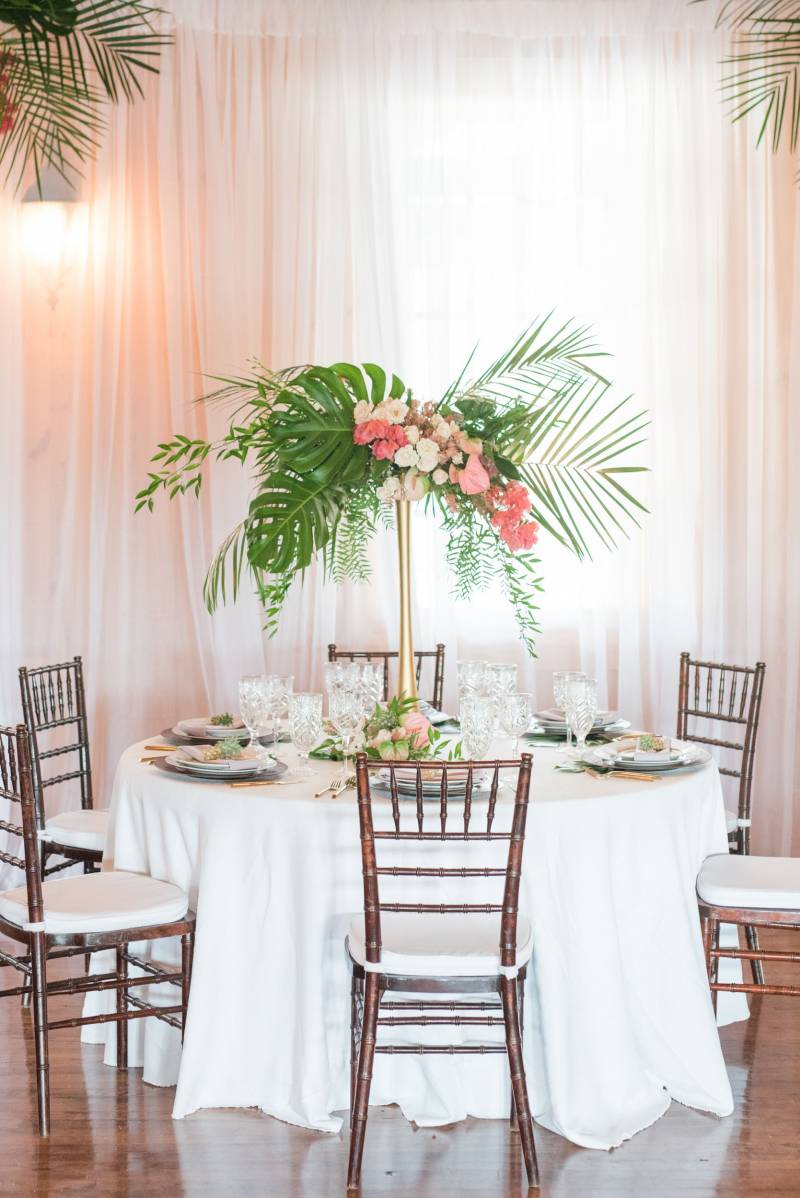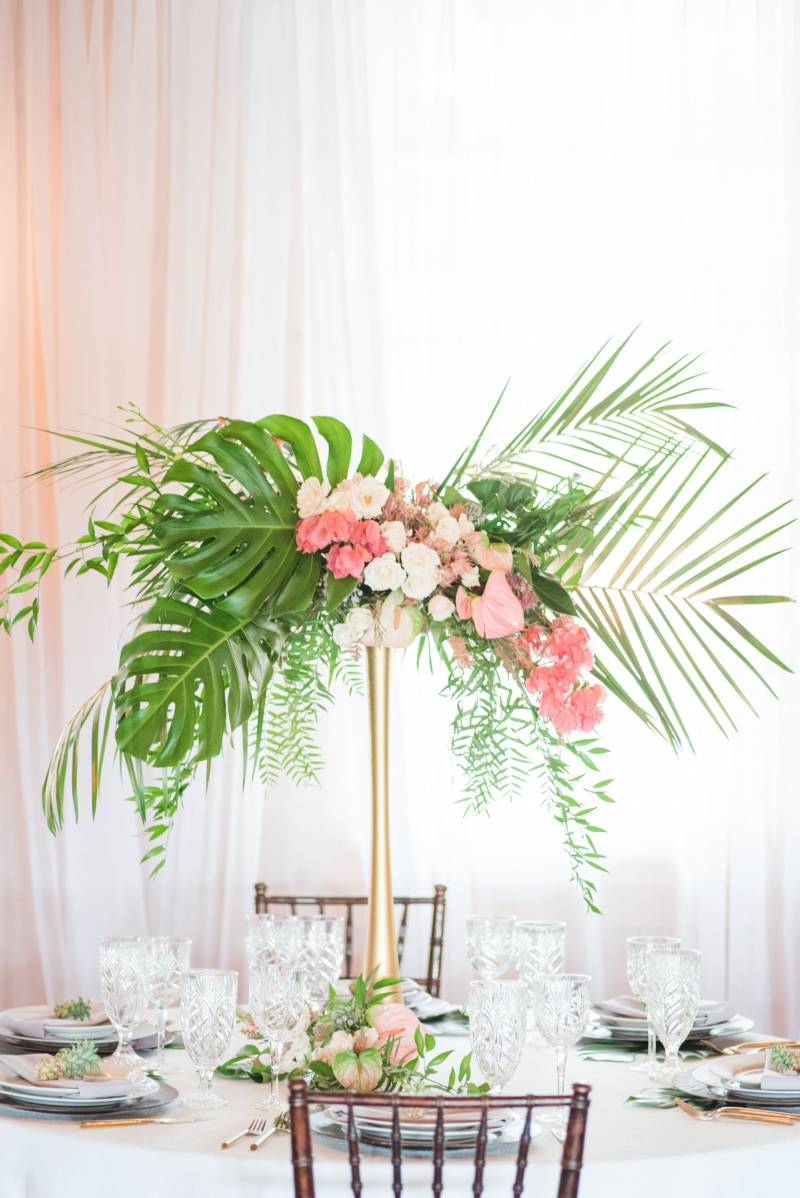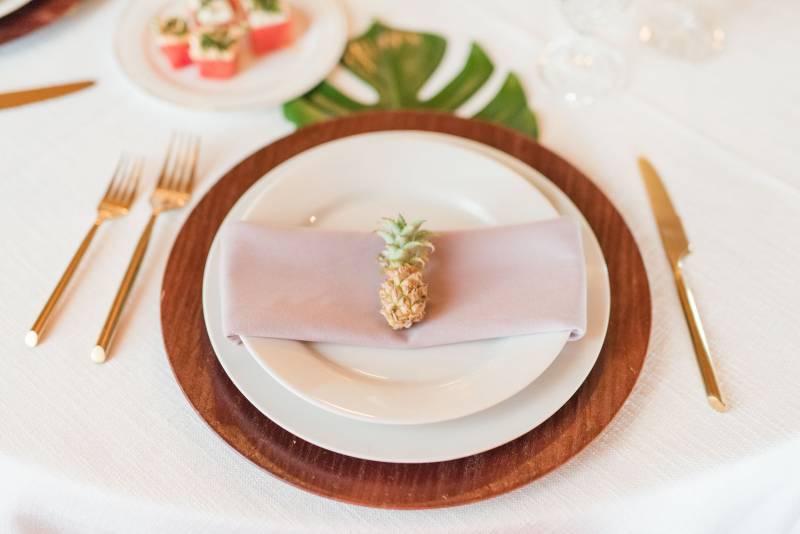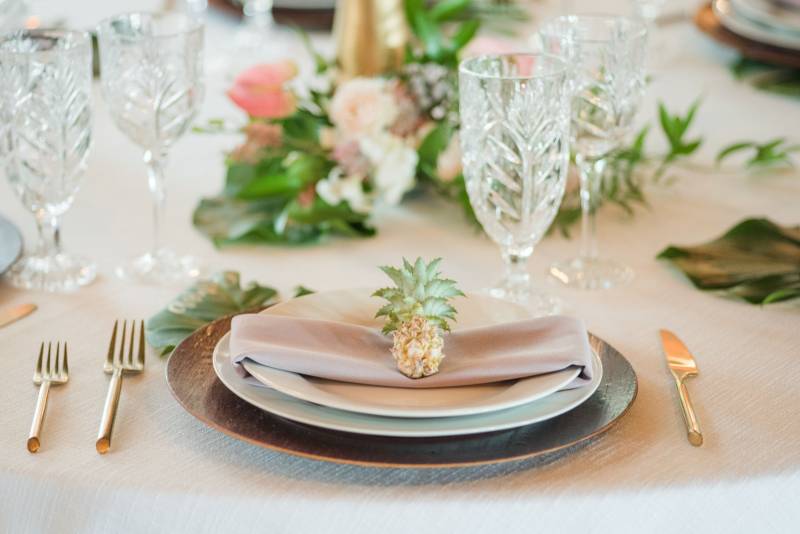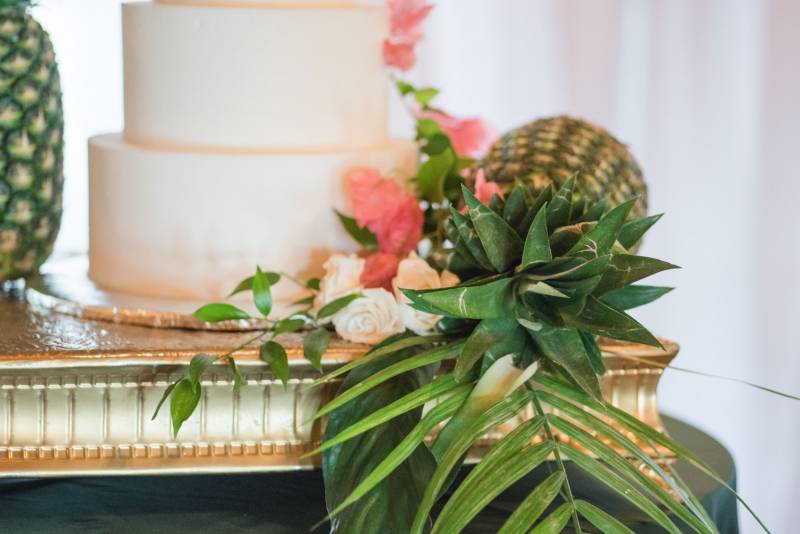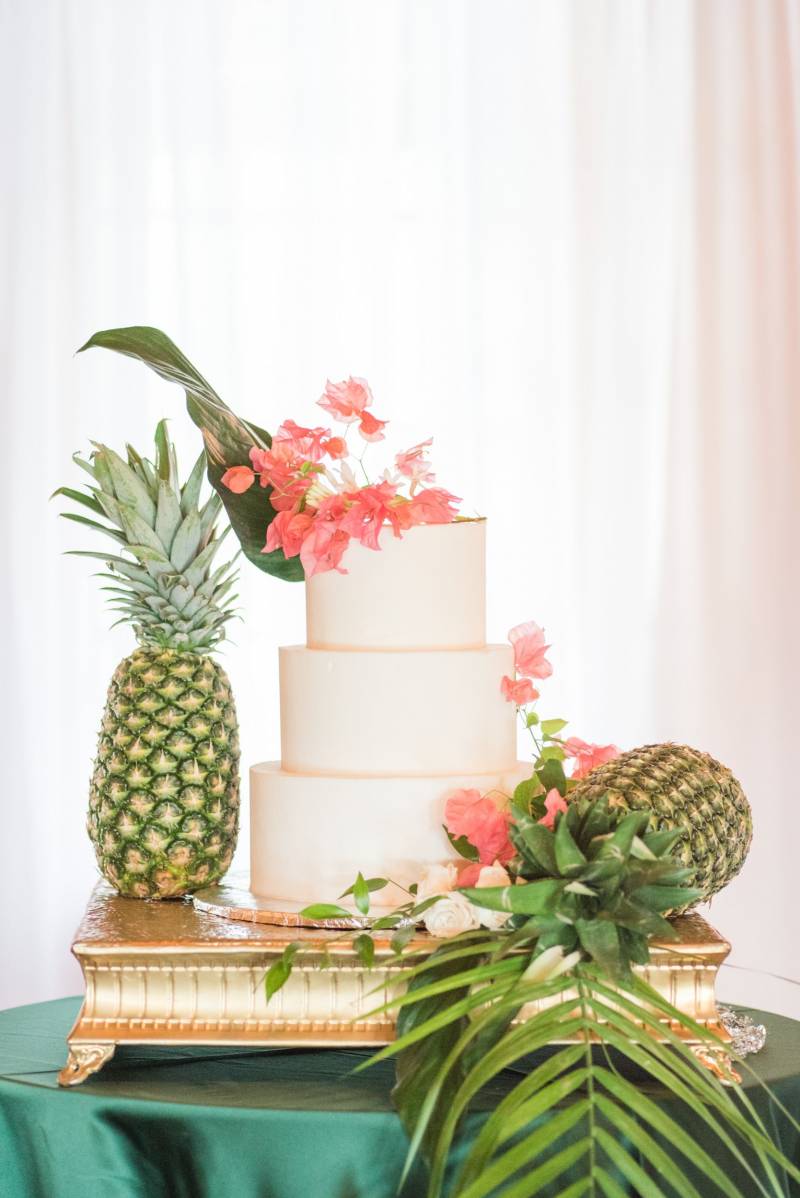 From Eureka Photography...Island oasis meets southern hospitality in this inspiration shoot designed by A Bunch of Wedding and Sixpence Floral. Line and leaf was a big part of this pineapple themed inspiration shoot. Bringing in soft blush and pink tones accented by rich green and bright coral, this simple palette brings a sense of peace and calm. We started with the symbolism of the pineapple meaning warmth, welcome, friendship and hospitality. Adding on this idea we brought in a high-end resort vibe with clean white linens, crystal glassware, and tall palm tree like centerpieces. Every couple wants their guests to feel welcome and relaxed at their wedding and this blend of soft tones, large leafy arrangements and fun little pineapples at each table setting does just that! Oh and don't forget the cocktails!
Katie and Carter are a real couple! Katie said that she was going to marry Carter before they were even dating. In fact, he had a girlfriend (that wasn't Katie) when she said it, but she knew. She knew when they were in high school that there was something so special about Carter that she wanted him in her life - forever.
When it was time to pick out Katie's engagement ring, Carter enlisted the help of their sweet mamas. He asked Katie's mother out to lunch, which wasn't too surprising, as they have known each other since Katie and Carter were in middle school. After they finished lunch, Carter took Katie's mom to Quenan's on the square in downtown Georgetown to pick out Katie's engagement band. He had an idea of what Katie wanted, as he had taken Katie's phone when she wasn't looking to access her secret Pinterest board of engagement rings and texted them to his phone. He, of course, deleted all the evidence of the photos and texts from Katie's phone so she wouldn't be suspicious. Once they picked out her band, Carter brought his mother in to help pick out the diamond. The team effort worked! Her engagement ring is stunning!
Katie came home after her last final to find a note from Carter that said he would be taking her out to celebrate! This was nothing new, as they often went out after finals were over at the end of every semester at Texas Tech. After dinner, Carter wanted to order dessert, but Katie wasn't really interested. With some persuasion, Carter convinced Katie that dessert was a good idea and had their server snap a quick photo of them to celebrate with their dessert, which came out with the engagement ring that was a team-effort designed for the girl sitting across the table from Carter. She said yes and the entire restaurant cheered for them!