This travel inspired Houston engagement shoot from Second Shots Photography at The 1940 Air Terminal Museum is one of the most unique and special engagement shoots I have seen. A travel theme could work for just about any bride and groom, as their wedding day is the start of the biggest journey of their lives. For this couple, the travel theme is even more special, as they are preparing for a destination wedding in Puerto Rico.
The photographer did a great job of using everything the location had to offer with shots of the happy couple both inside and outside of the plane and terminal. Detail shots using passports and vintage luggage really highlight the fun travel theme as well. Check out more photos from this engagement shoot in the gallery.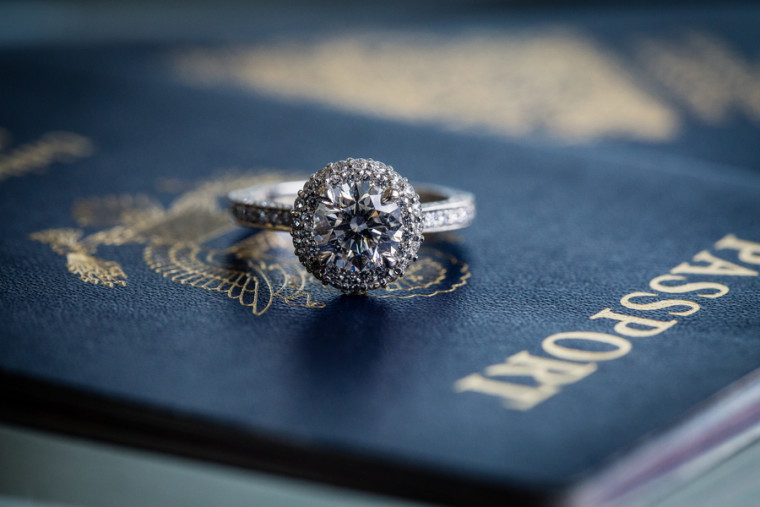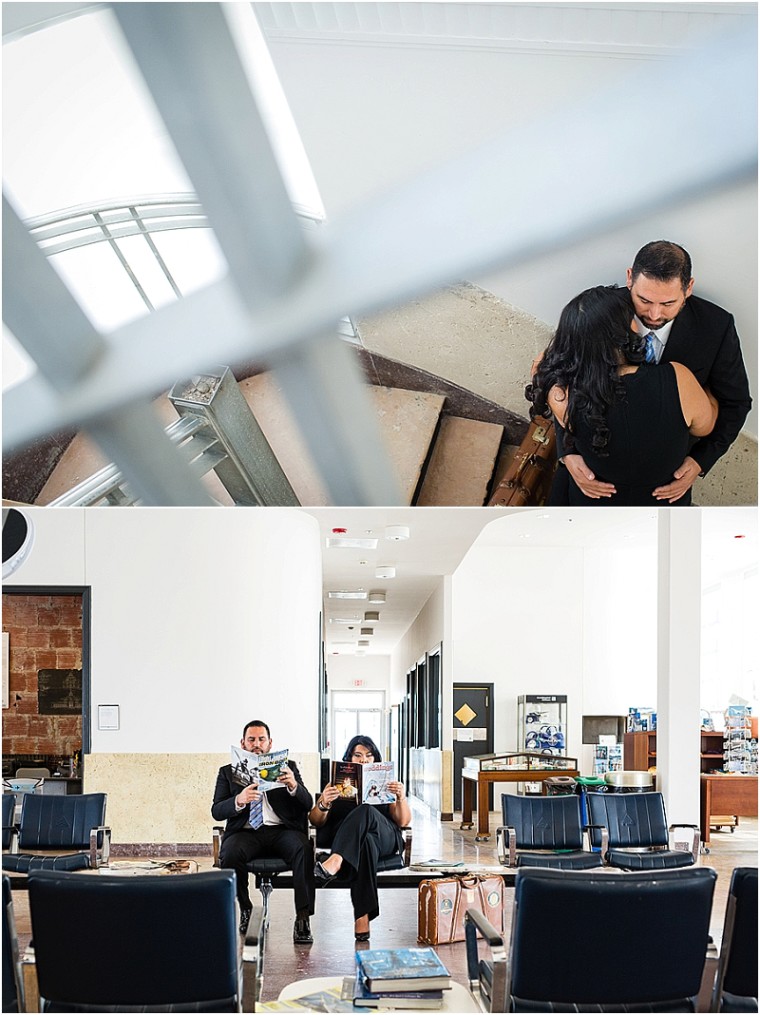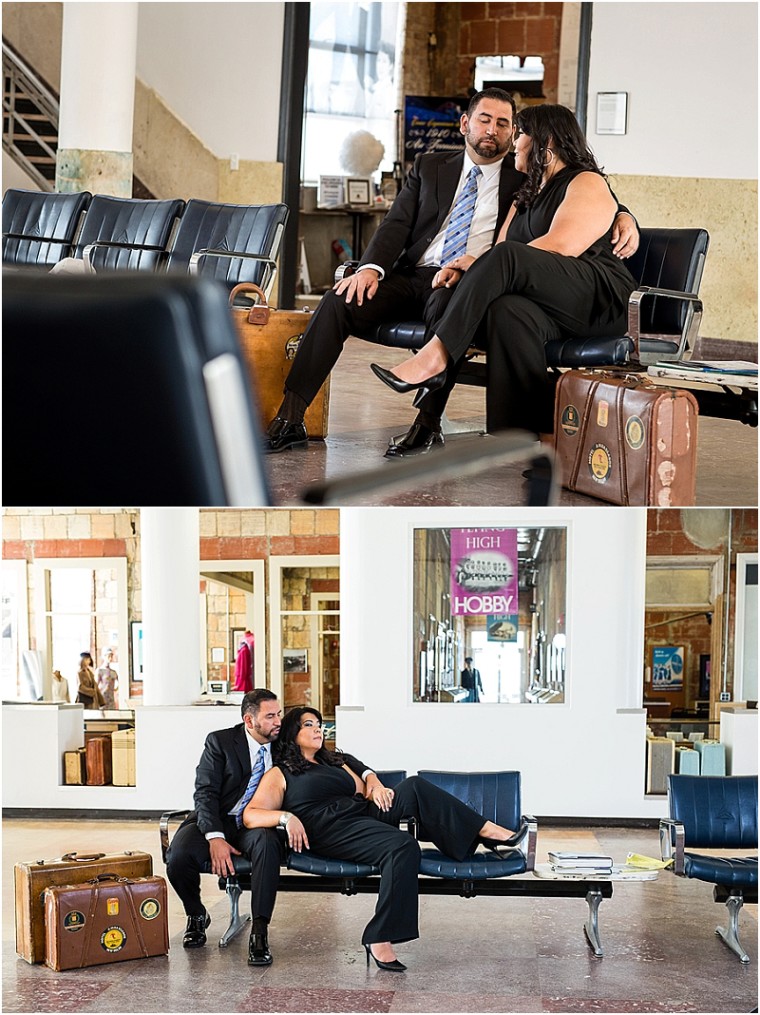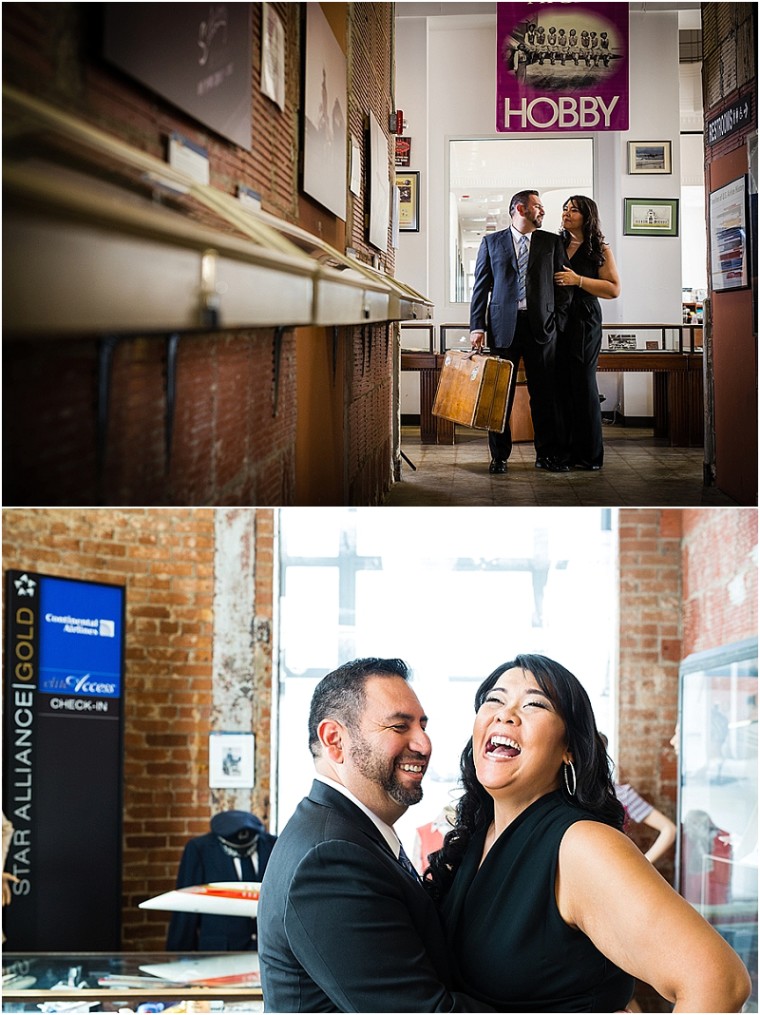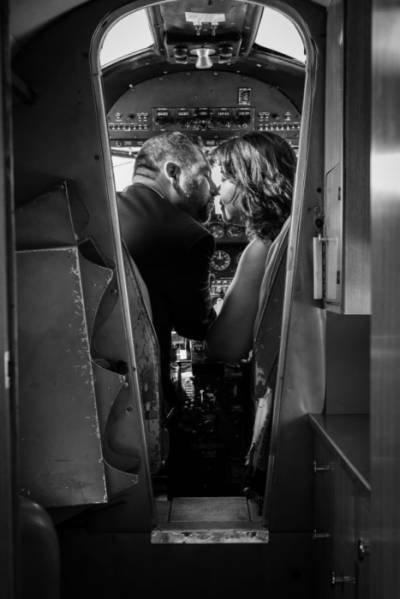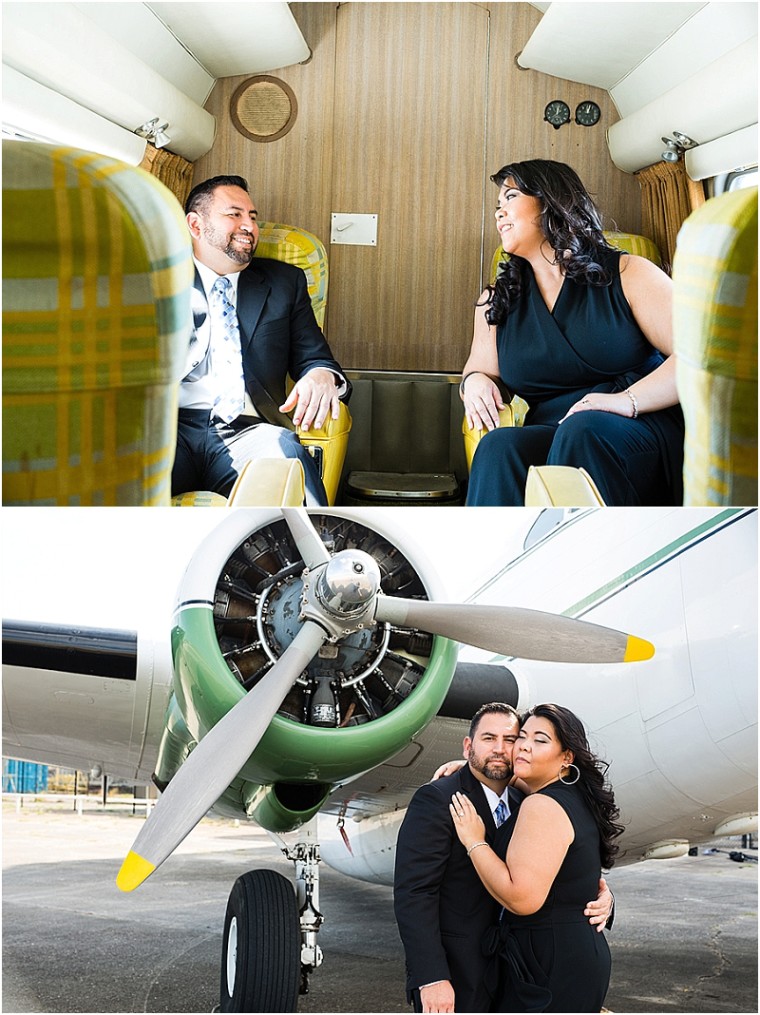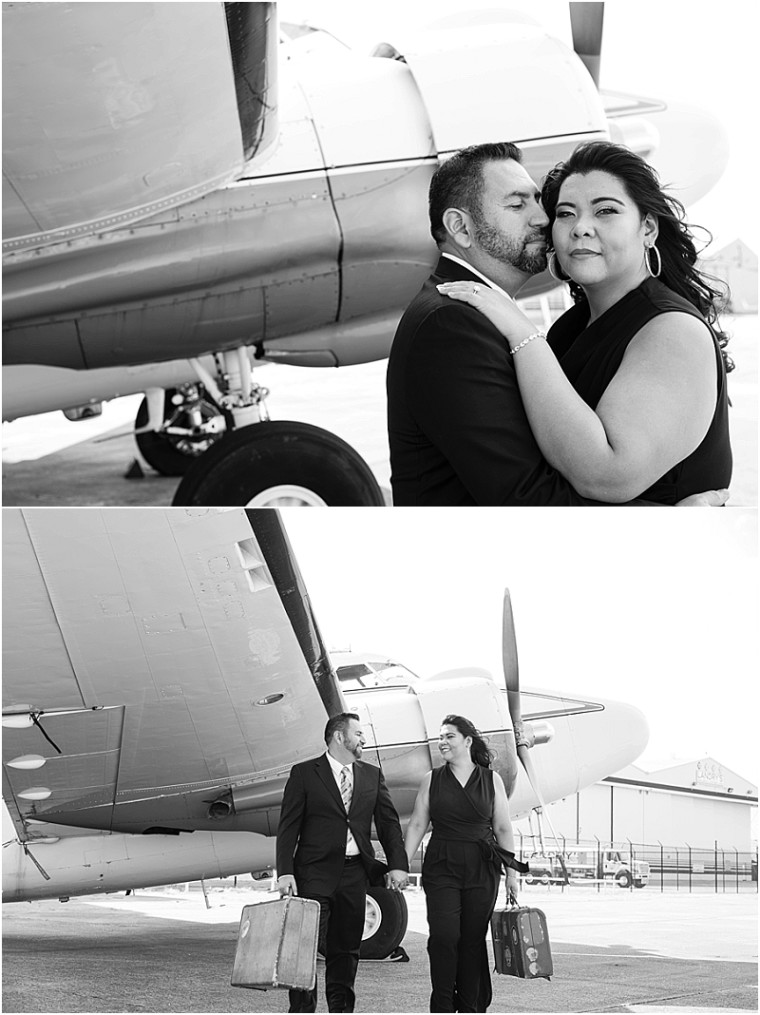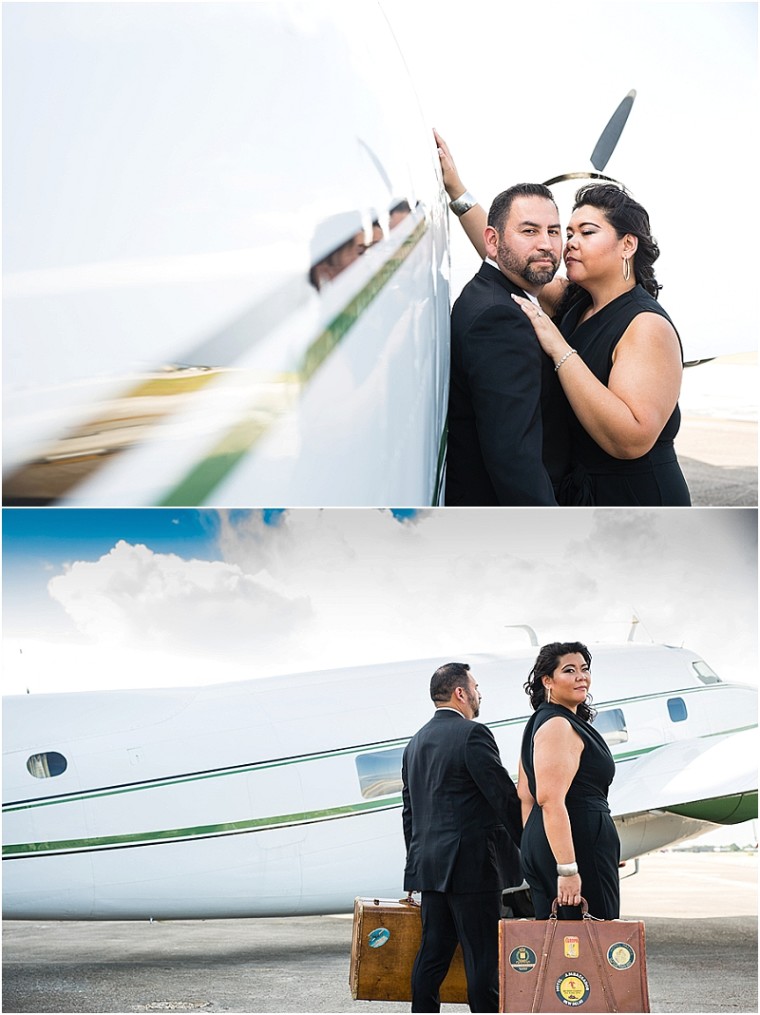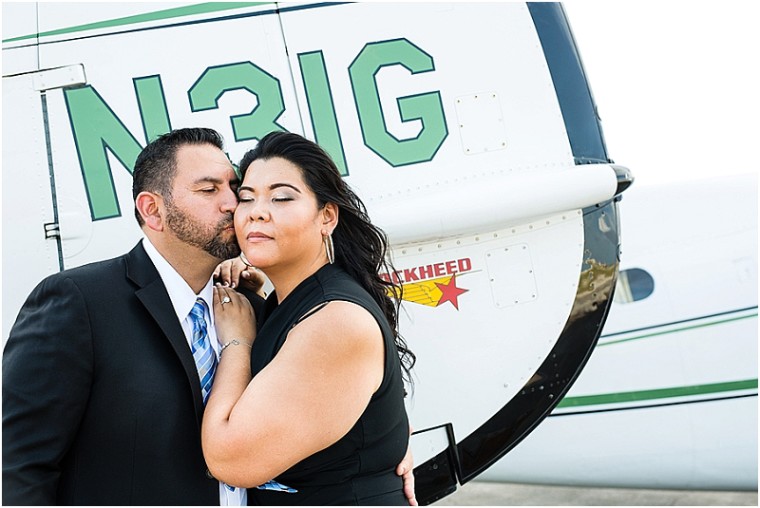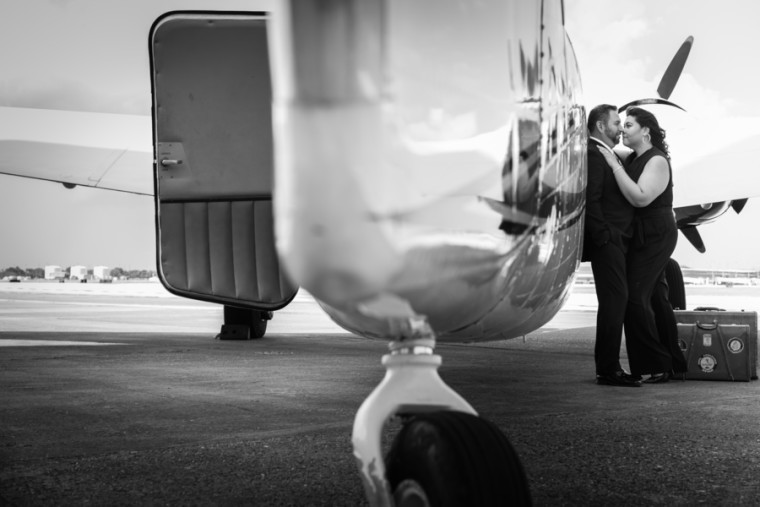 From Second Shots Photography...There are times when a client picks a location and you wish you could take credit for it. This was the case with Juvie and Louis. I remember Juvie contacting me via Facebook after I met her at a bridal show earlier this year. She remembered seeing Baby Xavier pictures which I did for one of her friends a few months earlier. She wanted to schedule a session at The 1940 Air Terminal Museum and have an airport themed engagement session. I was happy to oblige, as I have never shot there or at an airport/terminal for that matter.
Oh, the travel theme did not disappoint. We started out mid-day in the sweltering July sun at the museum. Juvie and Louis were completely decked out and it made for a nice sophisticated look. I was very careful to get the details and included a few in this post, as I wanted to tell their story. Juvie and Louis will be getting married later this year in San Juan, Puerto Rico and it's fitting that they highlighted aviation for their destination wedding to-be. The wind wouldn't ease up, but we managed to get some shots outside around the plane and a few inside. I was so happy with how accommodating Juvie and Louis were as the plane was a little toasty on the inside.
We later finished with a stroll in the park in a park near downtown Houston. They even got me to try a little coconut water during our downtime; which was surprisingly refreshing. Juvie and Louis were such a blast to work with, and they are such champions for the Second Shots Photography brand! I can't wait to photograph their wedding next year at the San Juan Cathedral & La Concha Resort in San Juan, Puerto Rico.