This stylish Austin wedding sent to us by Debra Gulbas Photography is pure class from start to finish. The getting ready photos are a great mix of portraits and candid shots. There are some great dramatic shots in this collection including an overhead shot of the bride and groom dancing at the reception, and a night shot taking advantage of the architecture at their venue.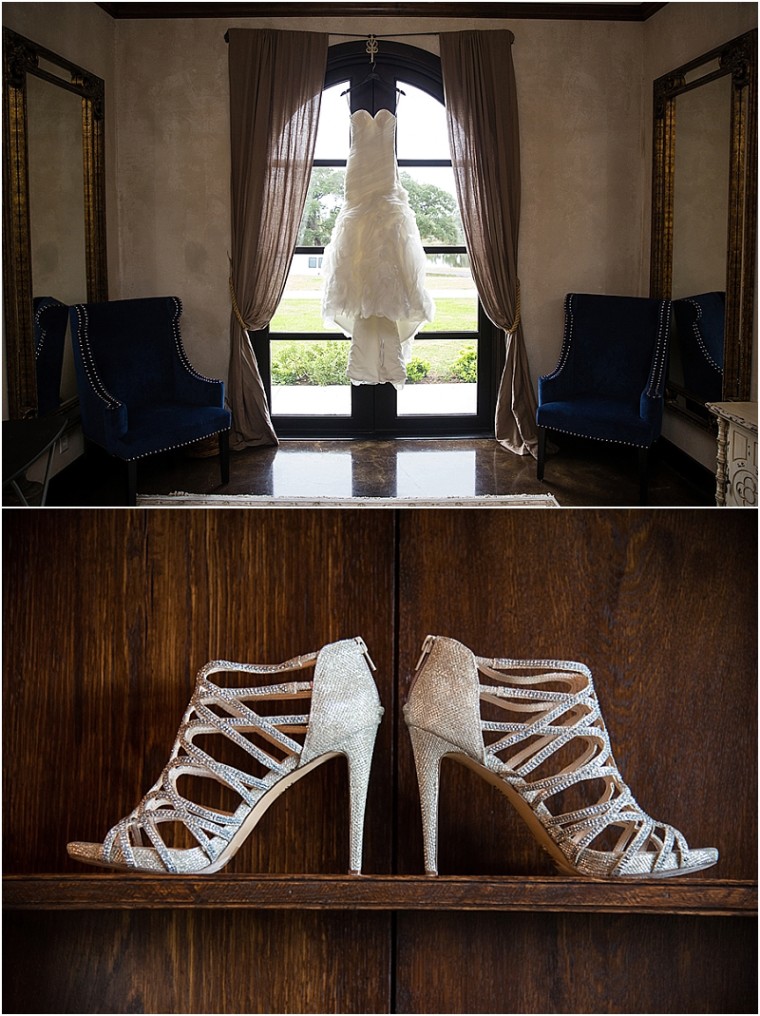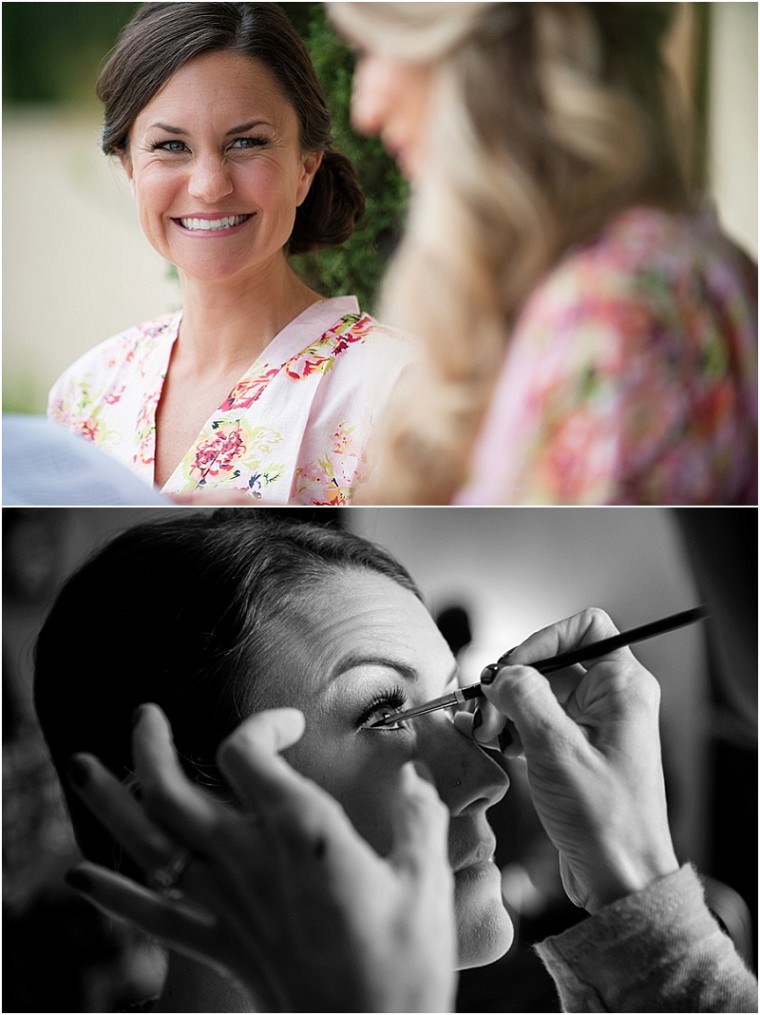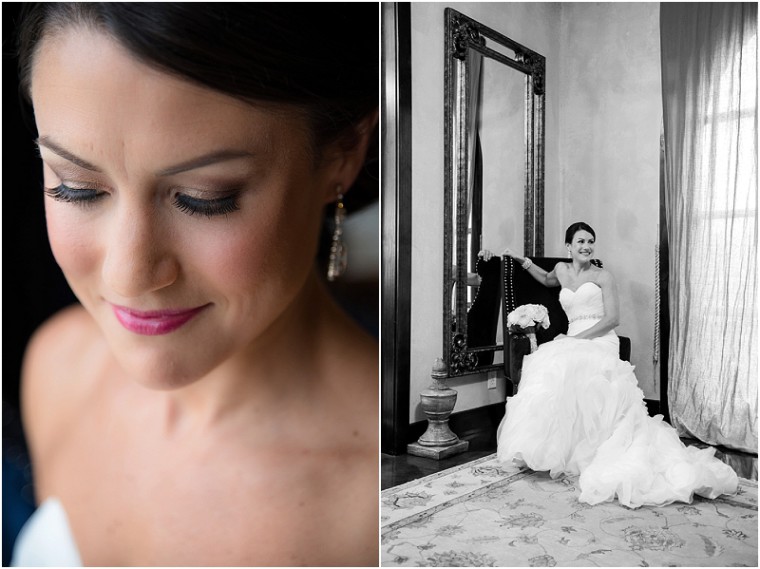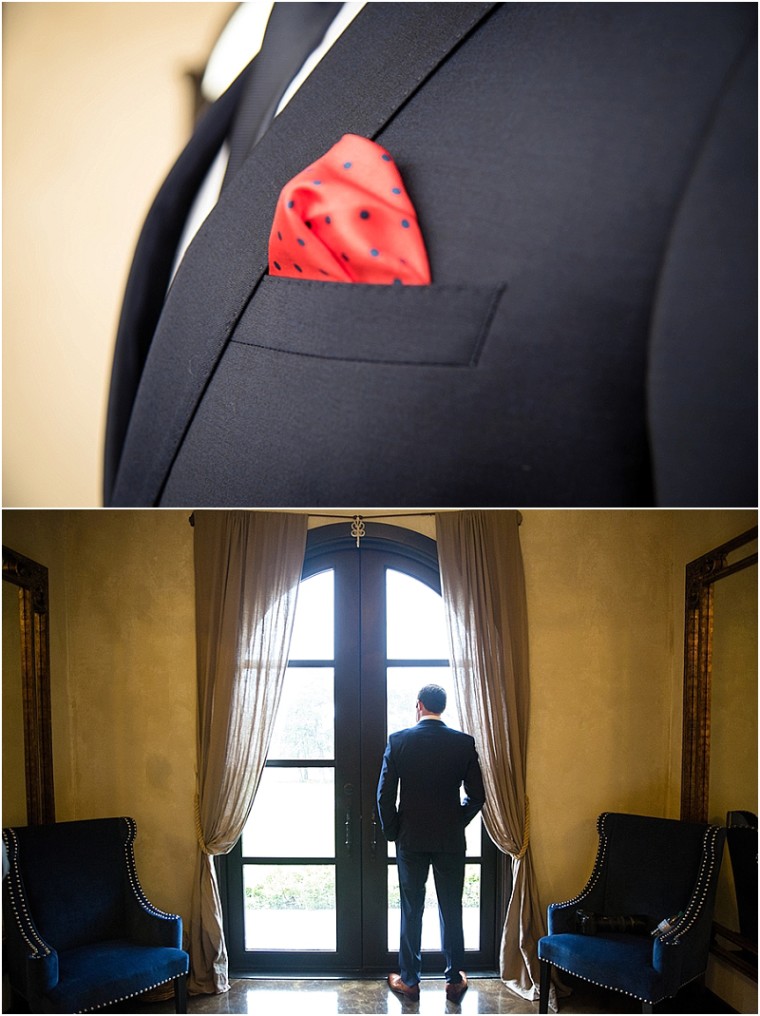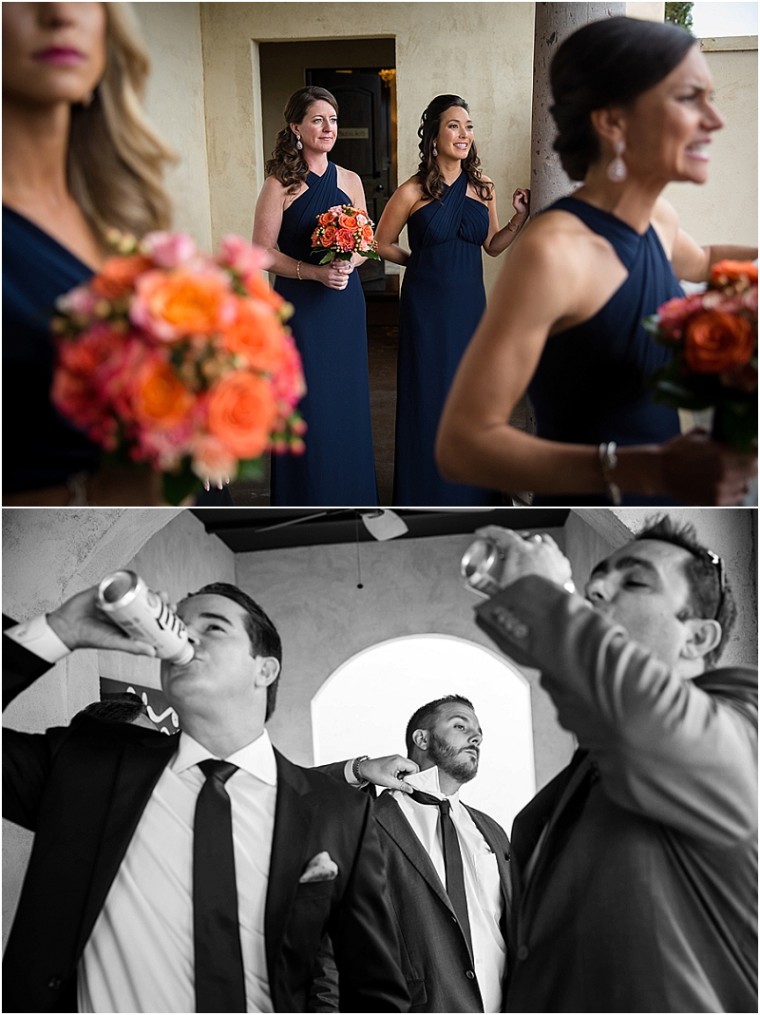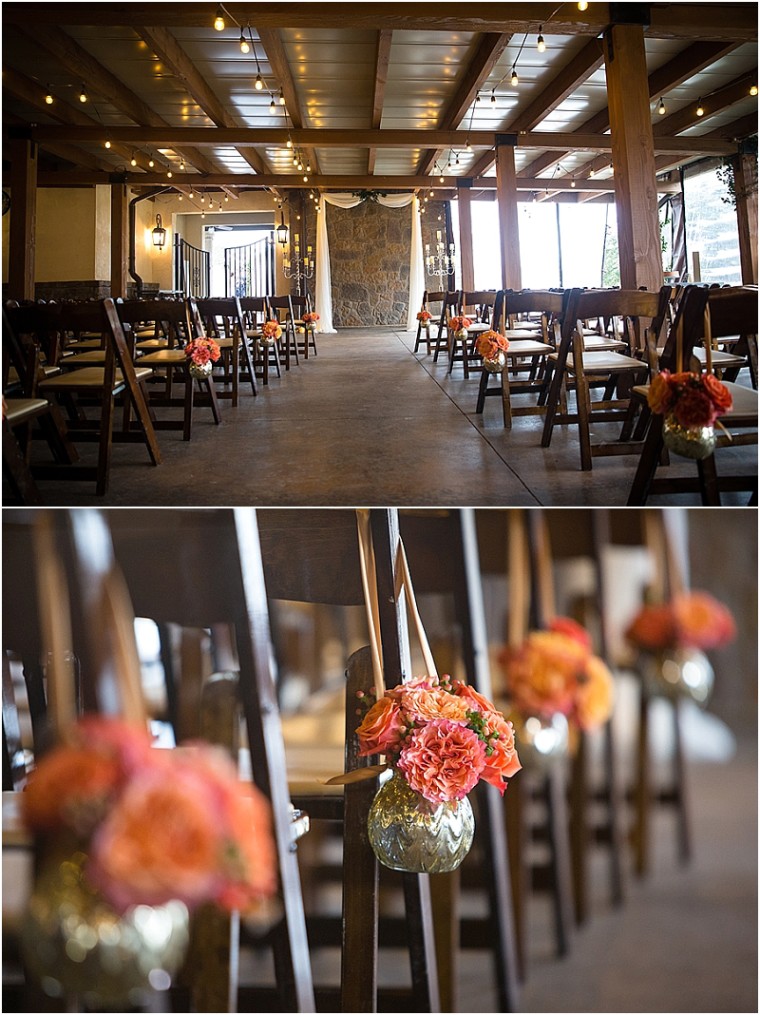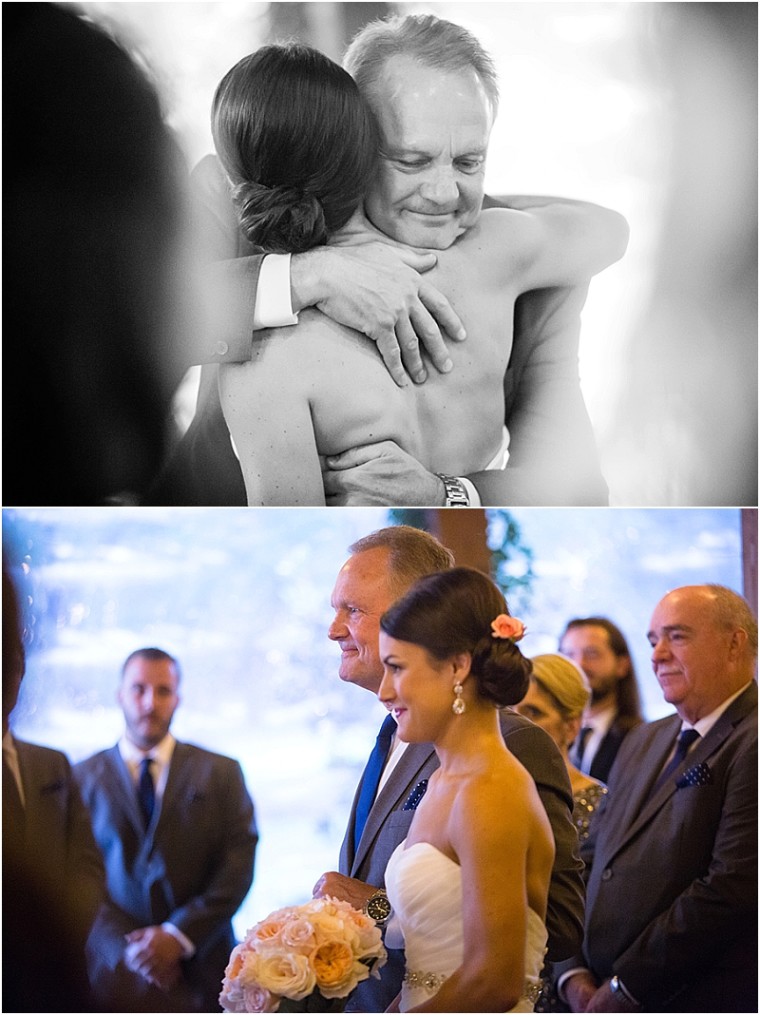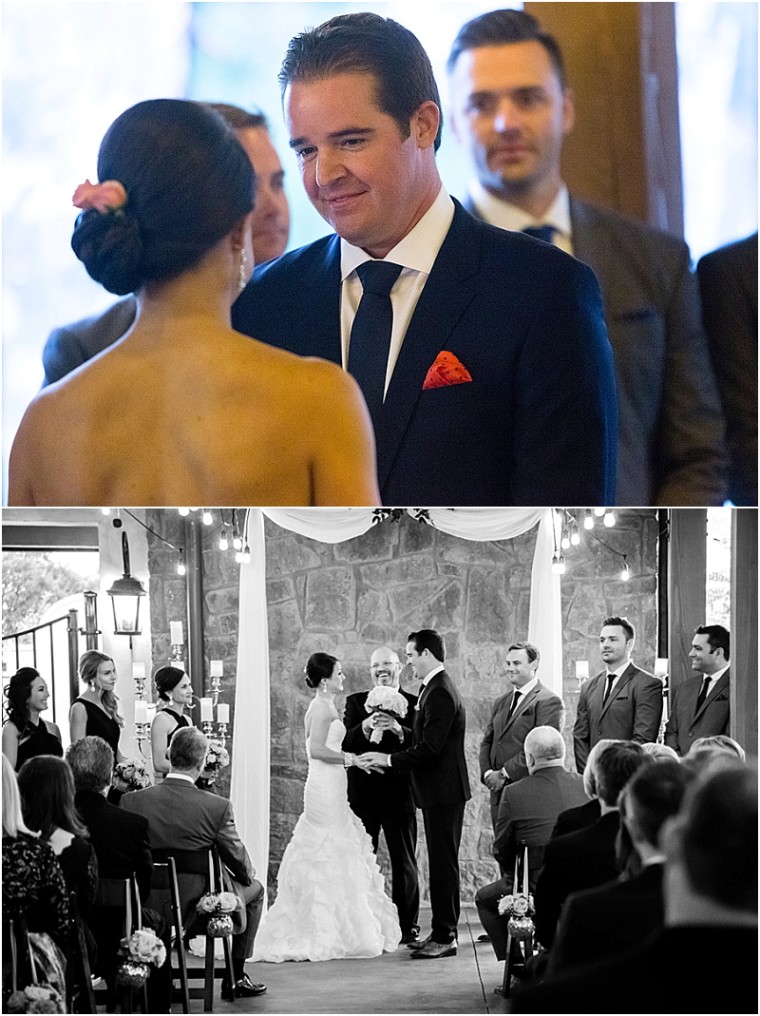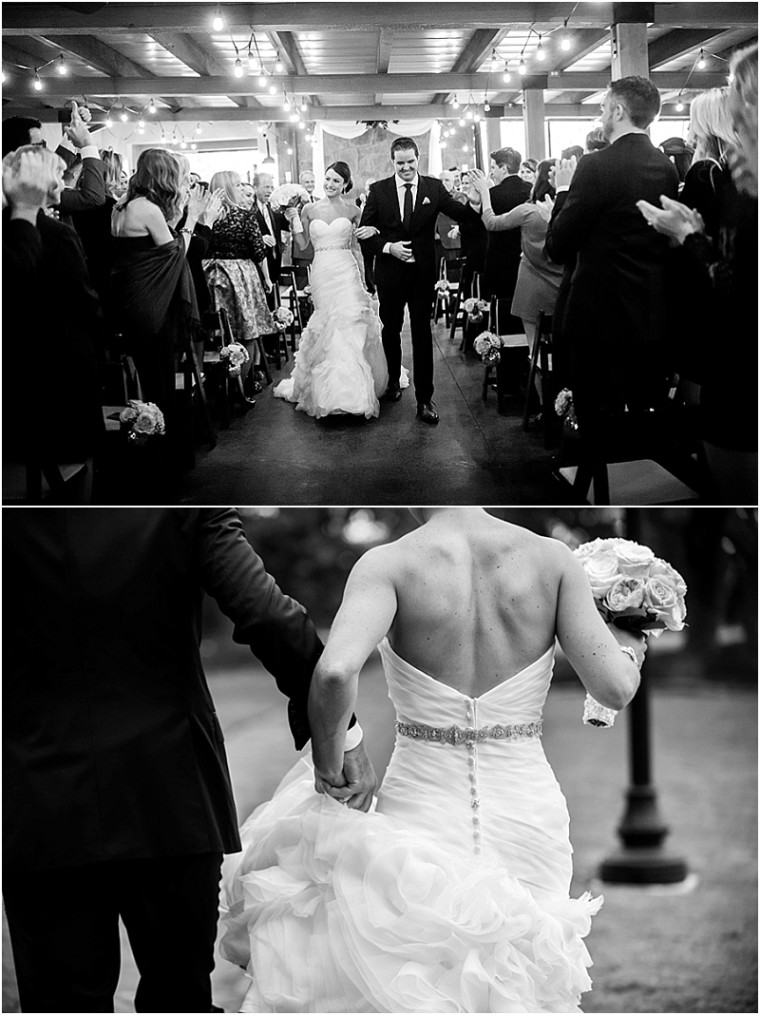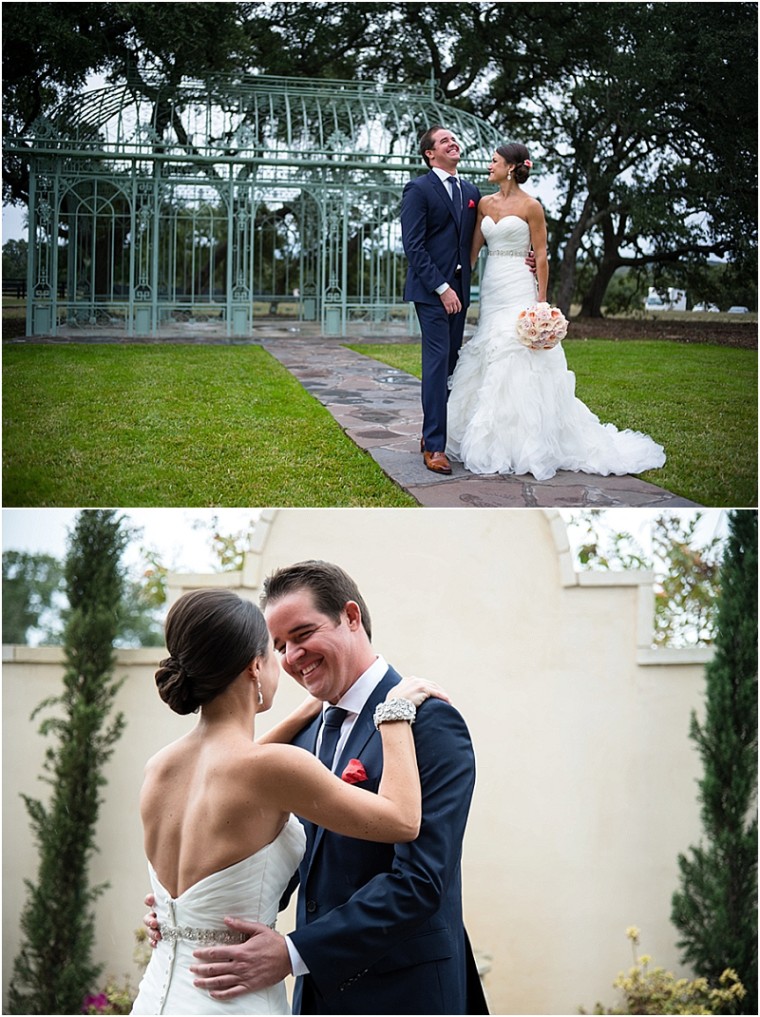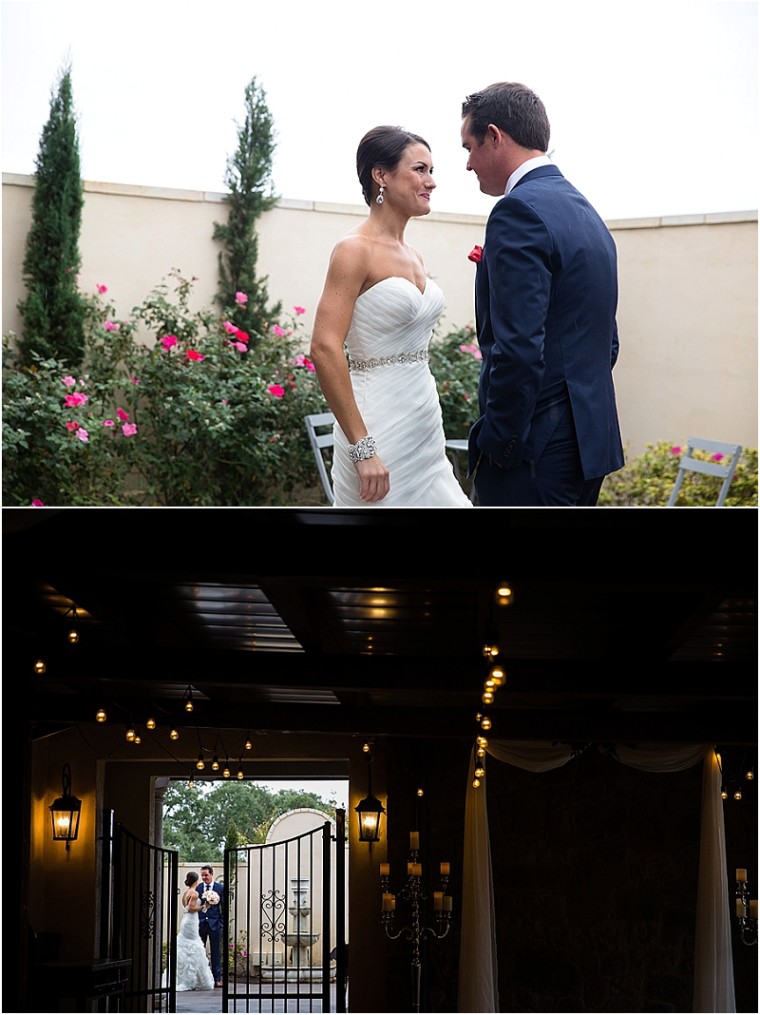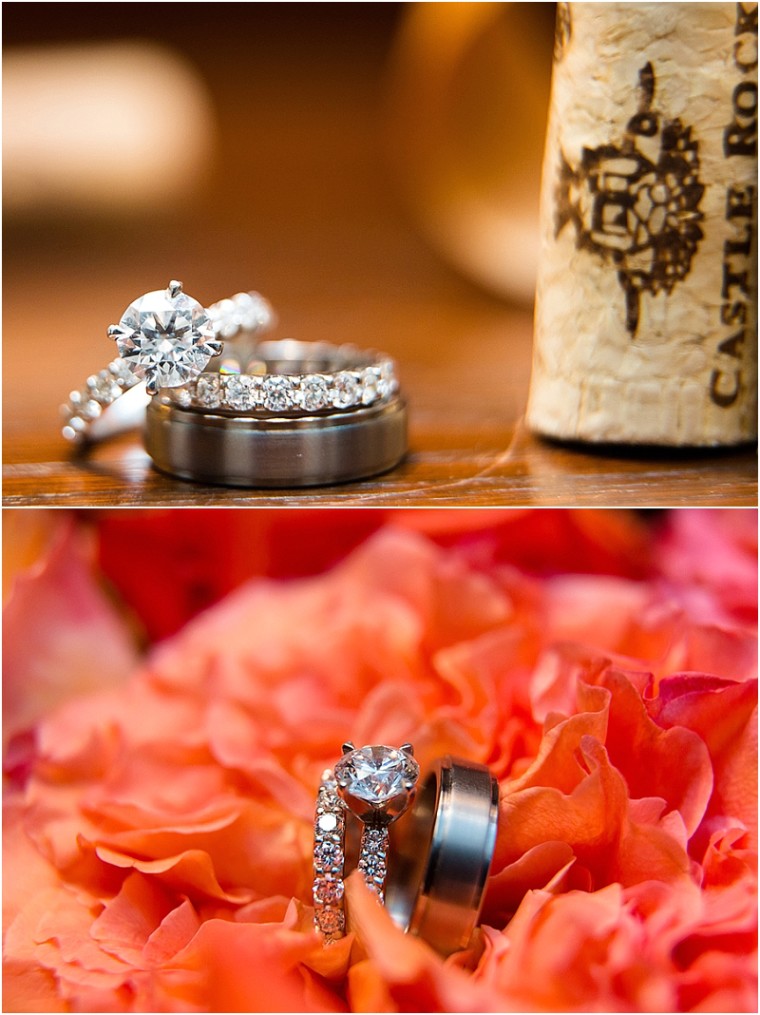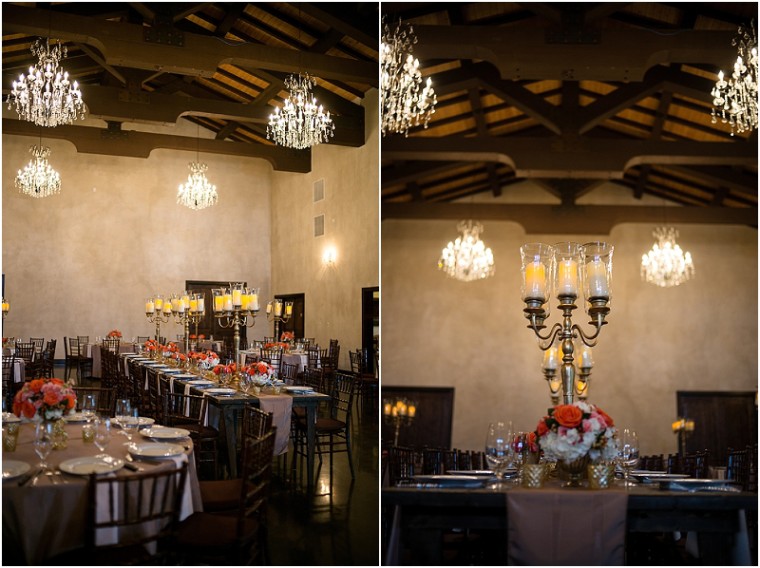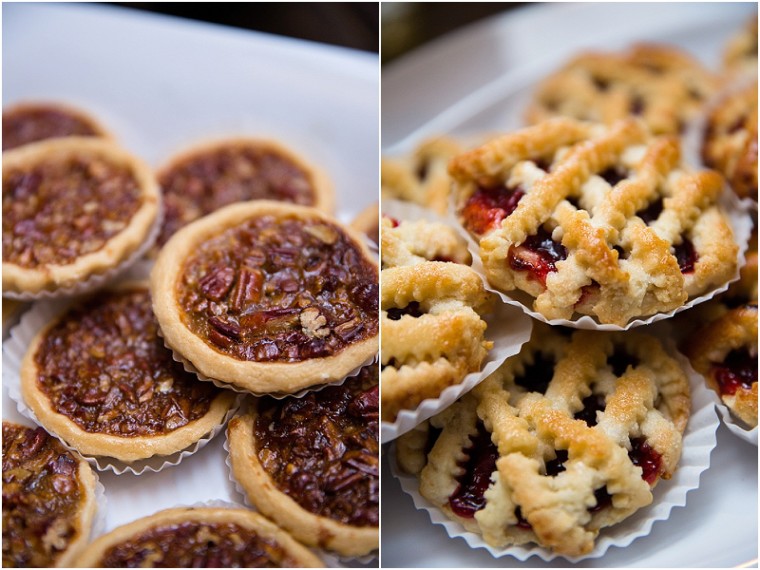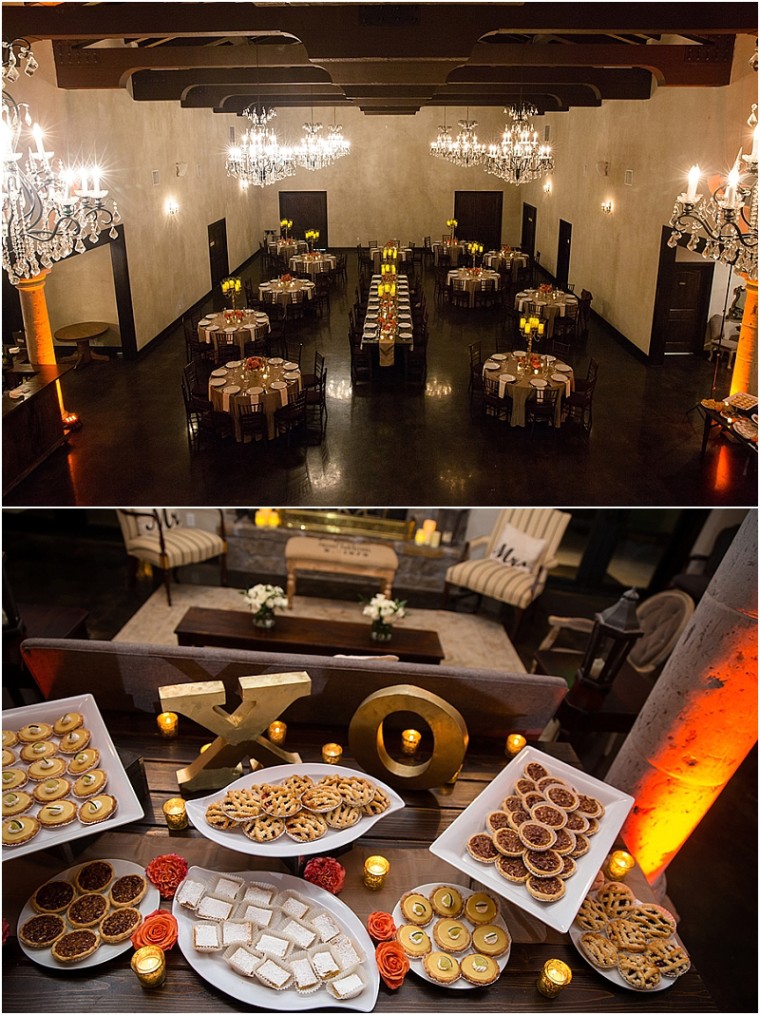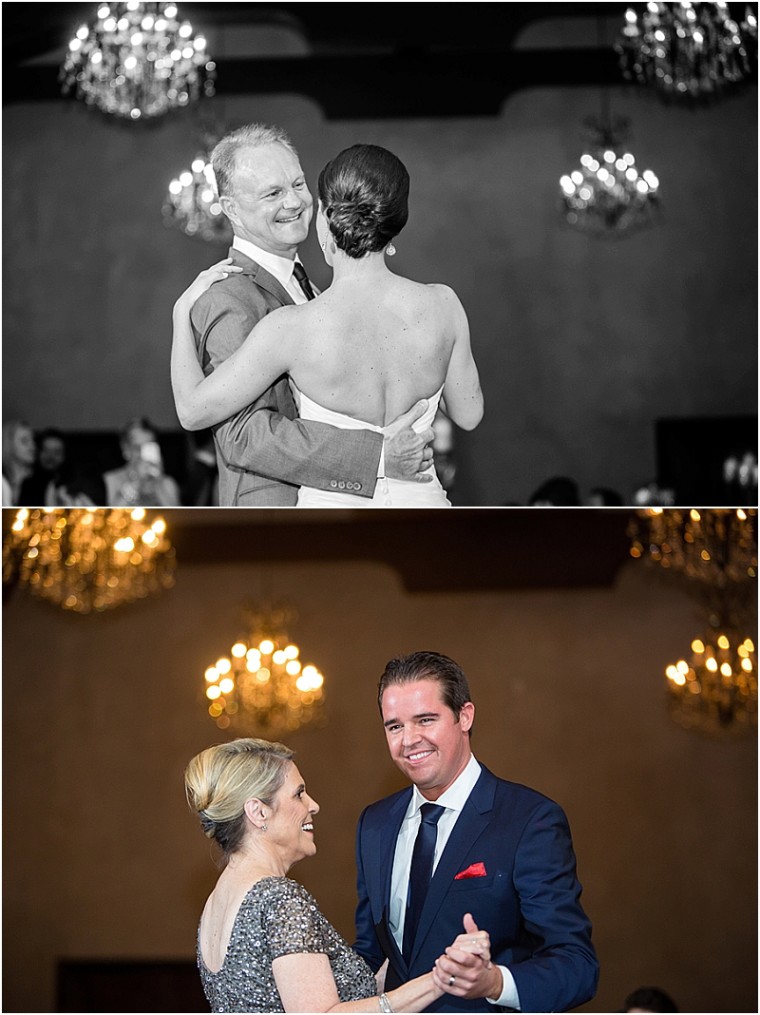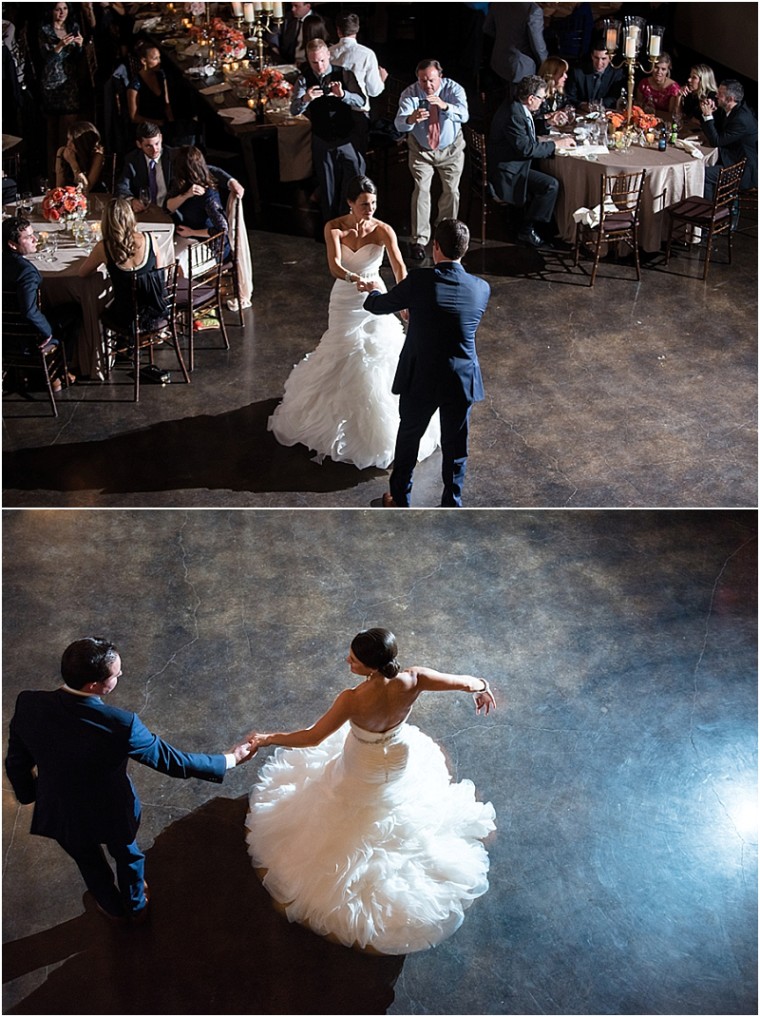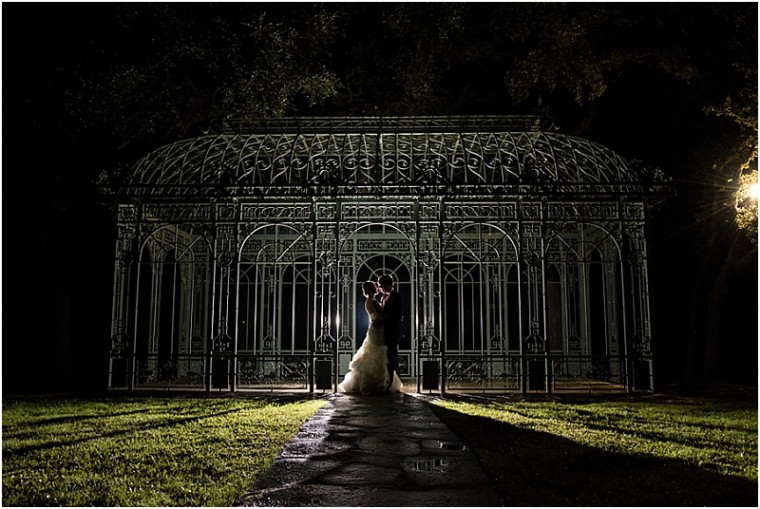 From Debra Gulbas Photography...Jackie and Adam met in Atlanta on a Staples work trip in May 2012. Adam was living in Houston at the time, while Jackie was living in Chicago. Adam was intrigued by Jackie's ability to place first in go-kart racing at the Mario Andretti track, and insisted on getting to know her after that trip. The nickname Danica originated here, but Jackie is much sexier than her race car driver doppelganger.
They sat down on a picnic table covered with rose petals and listened to music. Adam opened the bottle of wine they had just bought, and handed Jackie the cork from the wine bottle, which had the message "Will you marry me Mrs. Smith?" written on it. Jackie was so surprised, she jumped out of her seat before Adam could even get a word out. They were married on a rainy day at Ma Maison, an elegant venue in the hill country outside of Austin, Texas.
They started talking a few days after that trip, and shortly after started dating long distance. Adam moved to Denver in January 2013 and then moved to Chicago in August of 2013 for six months before they moved to Houston, TX. They got engaged in Napa Valley during their two year anniversary, and it was fitting because they are both wine lovers. Adam had planned a hot air balloon ride followed by a private car tour of some wineries. At the second winery, Adam insisted they go and sit in a private garden in the middle of the winery and spend some time talking.