This southern peach Argyle styled shoot is rustic chic perfection. Held at the JM Prosperity Farm Venue in Argyle (just outside of Denton), this styled shoot exquisitely marries the rustic aesthetic of the barn with the sophisticated stylings of the chic design. The "bride" and "groom" are stunning in their respective attire. And the color combination of blue, green, and peach just pops off the page. Haley Lynne Photography sponsored this styled shoot for a handful of select photographers. Below are the images of J L Glamour, who did a wonderful job capturing every angle of the styled shoot. Please hop on over to the gallery to view even more stunning images.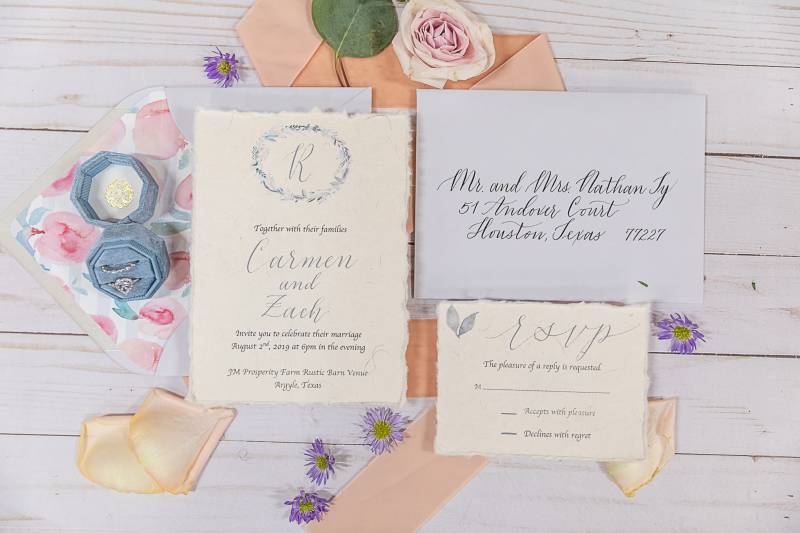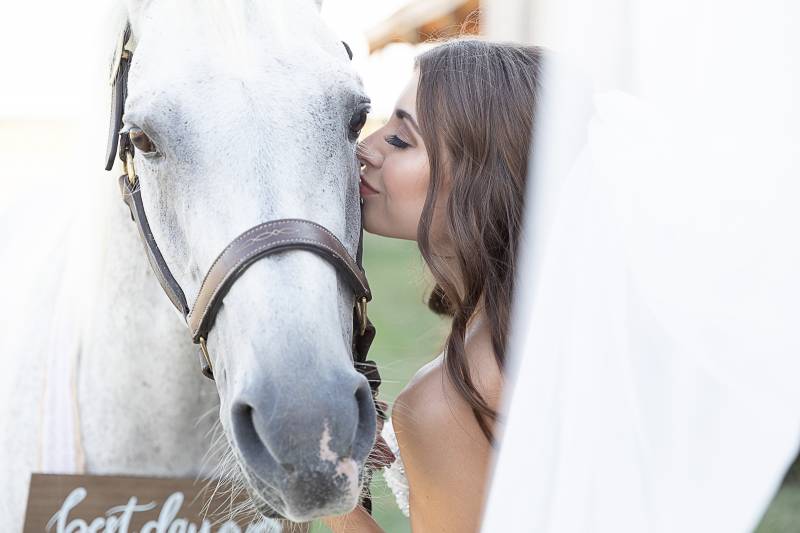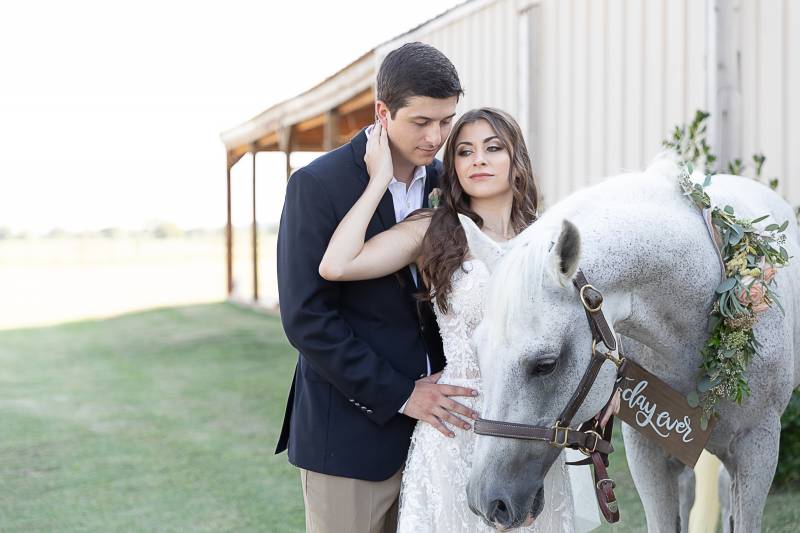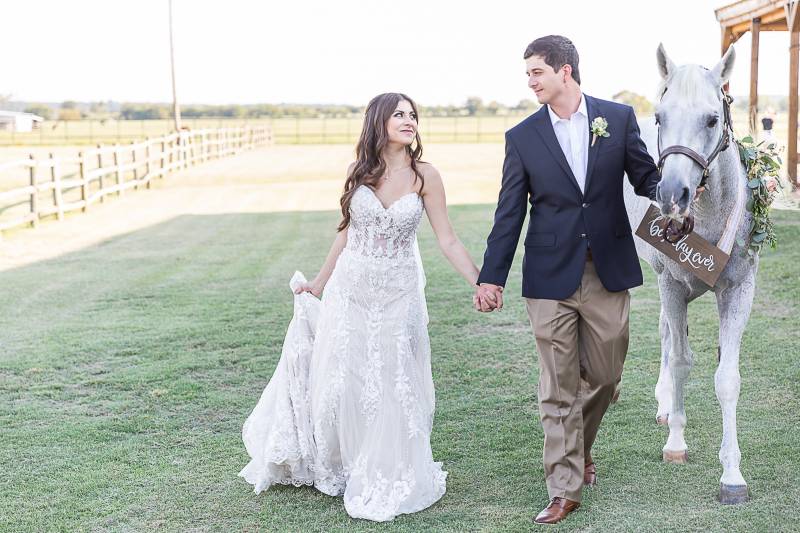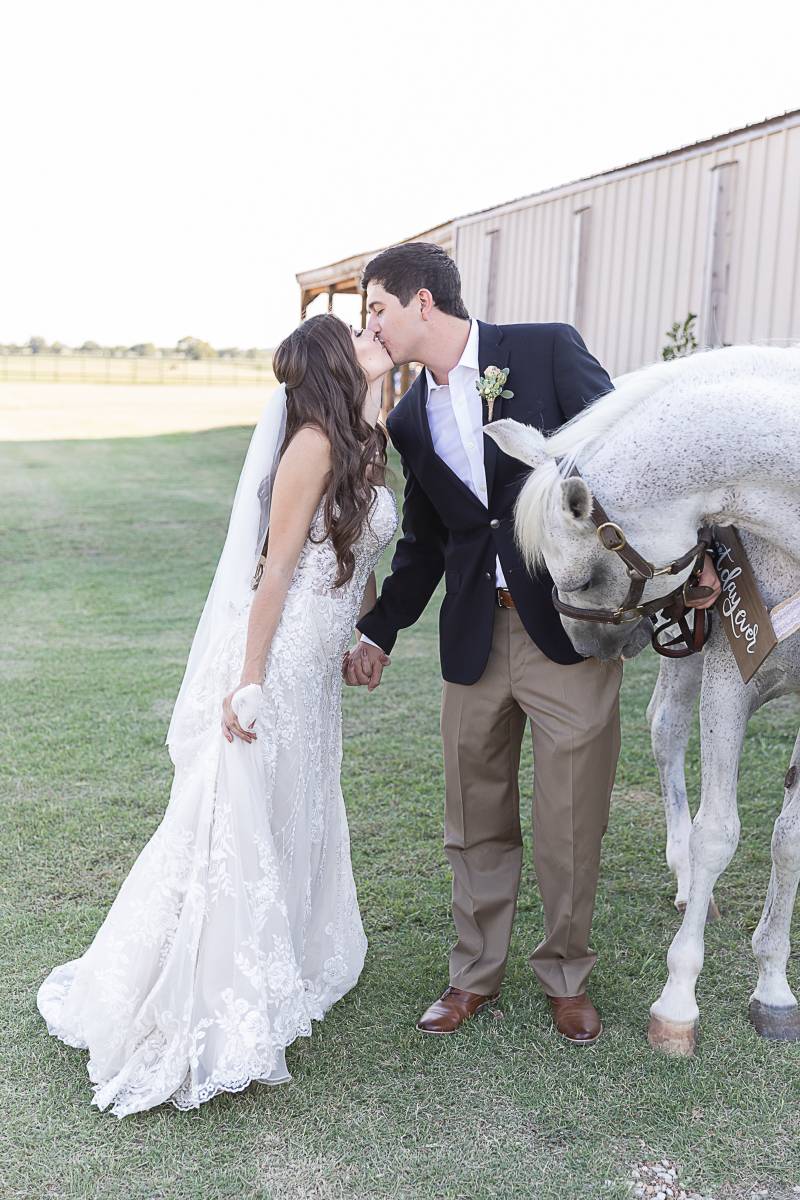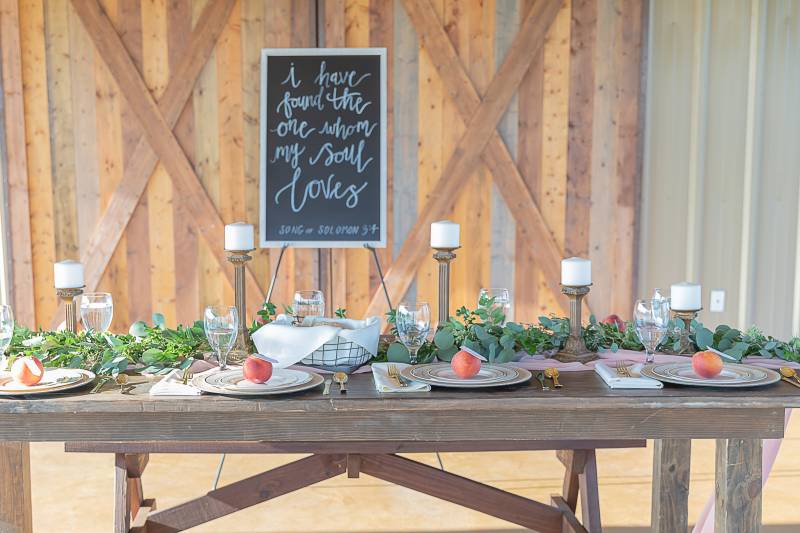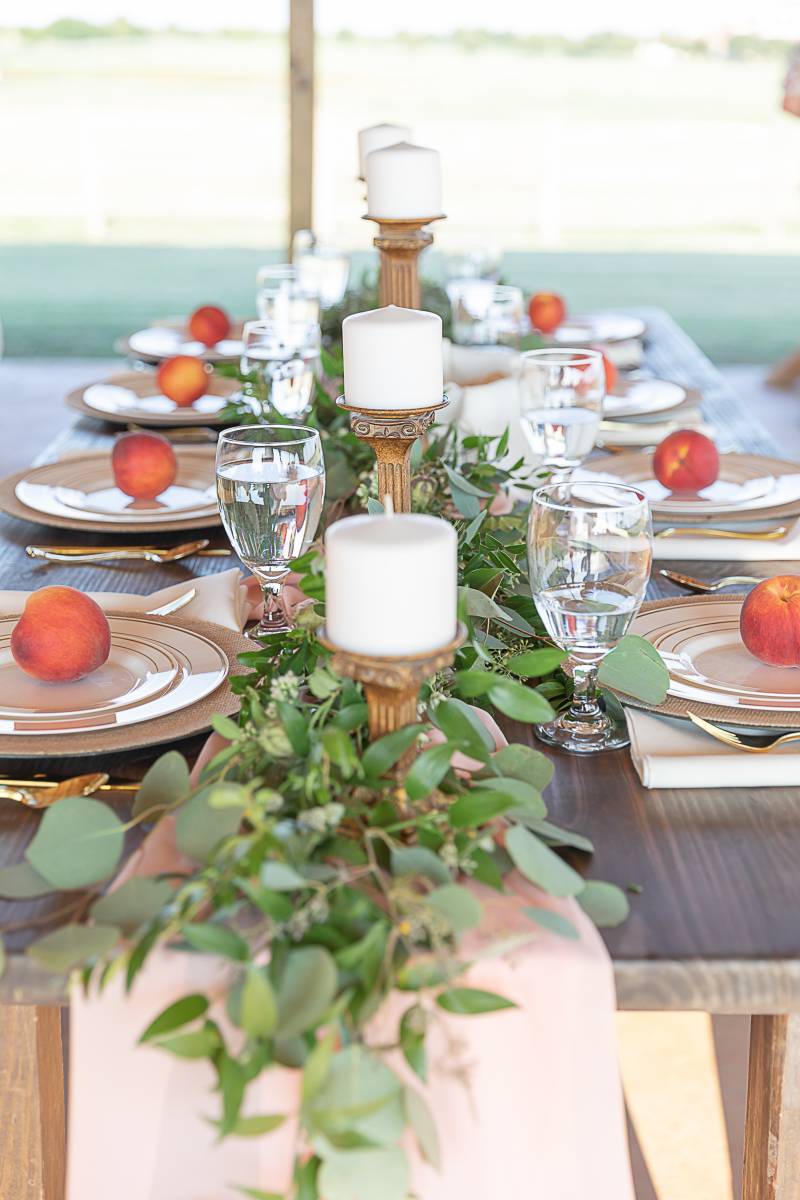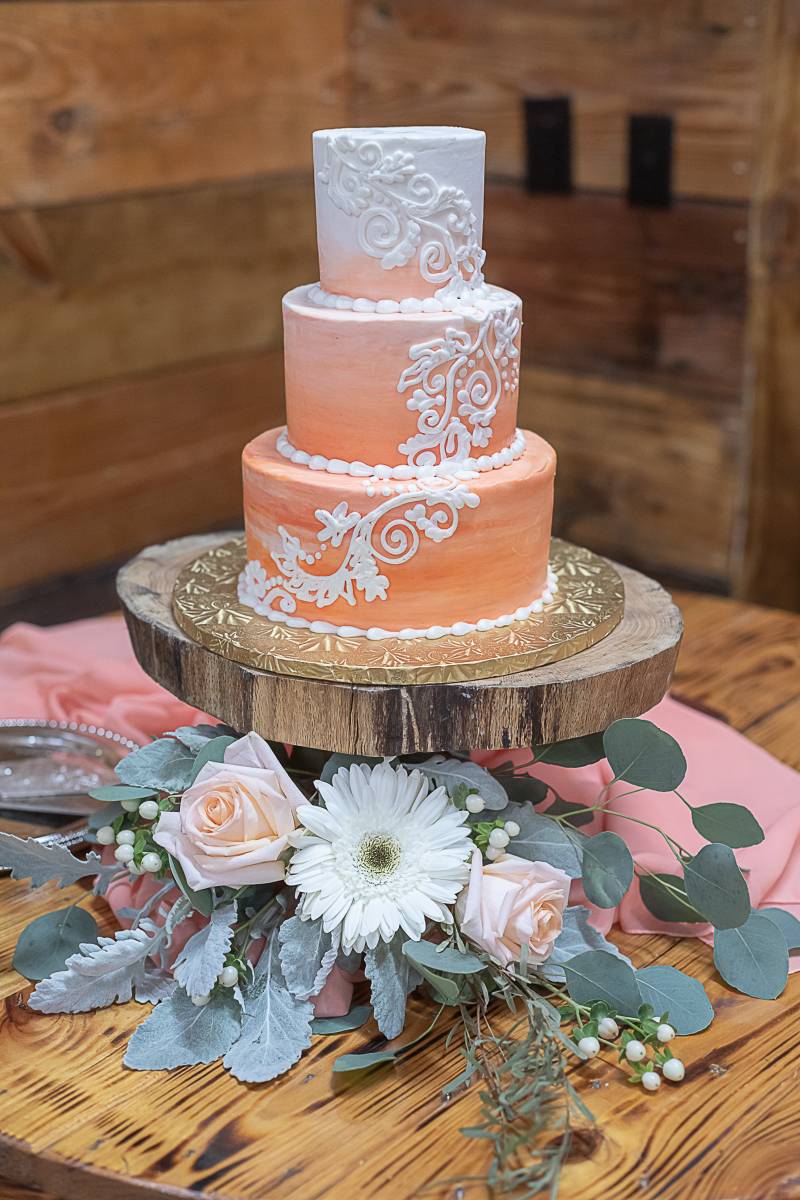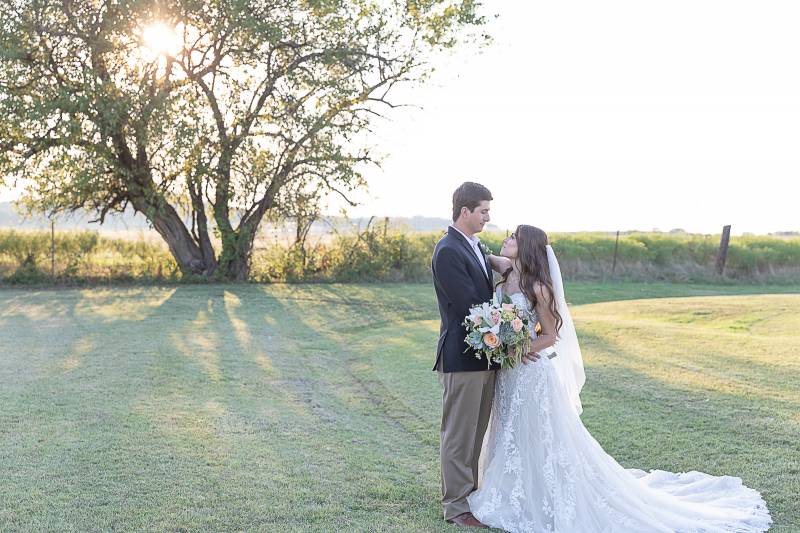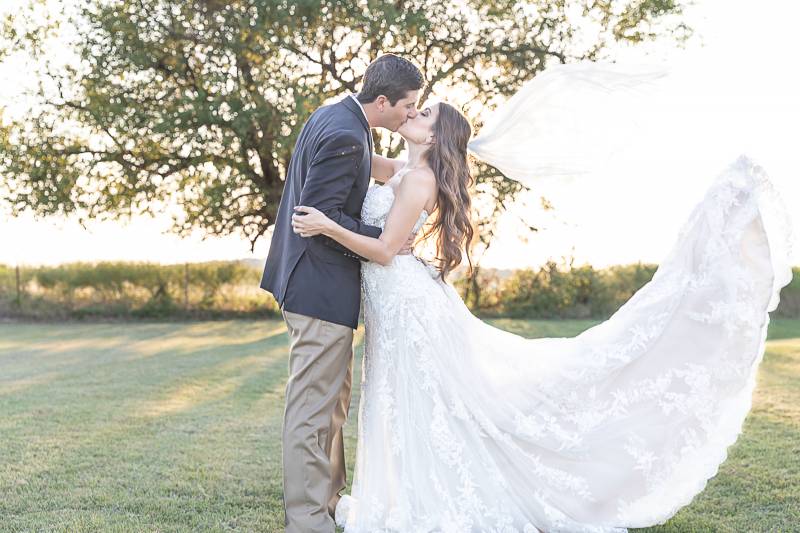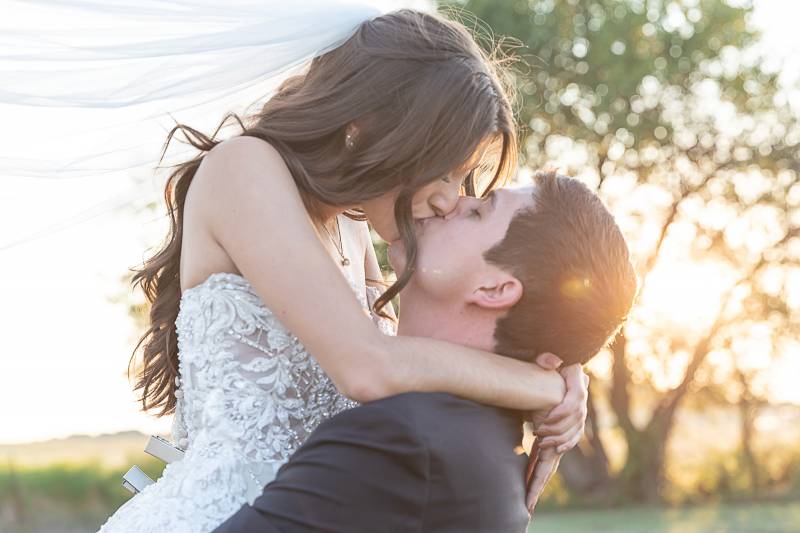 From Haley Lynne Photography...When designing this shoot, we were striving to show brides that they shouldn't rule out barn venues just because they feel too rustic. We wanted to take a rustic barn venue and show a sweet, southern twist on the popular barn wedding and bring in an elegant touch. Not all southern weddings have to involve mason jars and boots. Instead, we choose to focus on other southern traditions like "something borrowed, something blue...", southern favorites like sweet tea and biscuits, heirloom pearls, and family style seating.
The peachy color scheme was inspired by the beautiful Texas sunset and the florals were a mix of both locally grown items and summer blooms. Birdie Bridal provided our beautiful model with an incredible gown that truly took our breath away. Tioga, the incredible white horse was the finishing touch on our "Southern Sweet Peach Styled" shoot by bringing back a touch of southern roots--afterall, JM Prosperity's venue was actually a horse barn years ago!
All of our vendors did an incredible job collaborating and bringing this southern elegance to life.