Well if this wedding doesn't make you re-think all of your wedding decisions, I don't know what will! This sophisticated museum Dallas wedding is stunning from beginning to end. Let's start with the bride and her unbelievable fashion and style--the lace, trumpet wedding dress, the sleek, high bun with the cathedral length veil--it's all fabulous! And the groom isn't shabby at all with his blue and black classic tuxedo and Christian Louboutin shoes! Add in the amazing venue that is the Dallas Museum of Art and you've got a wedding for the record books! Check out even more drool-worthy images from Fairy Tale Photography in the gallery.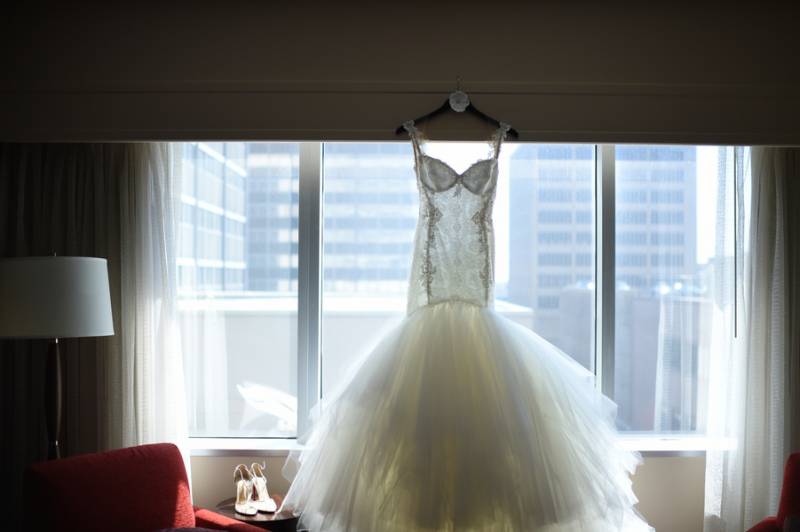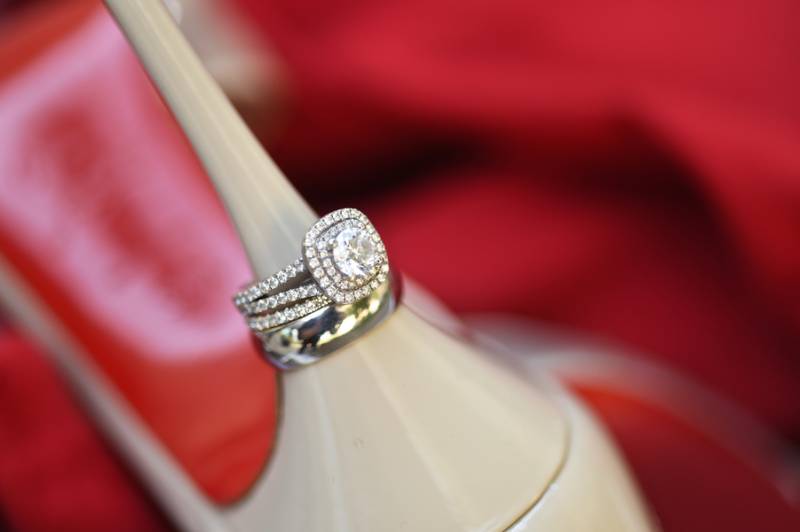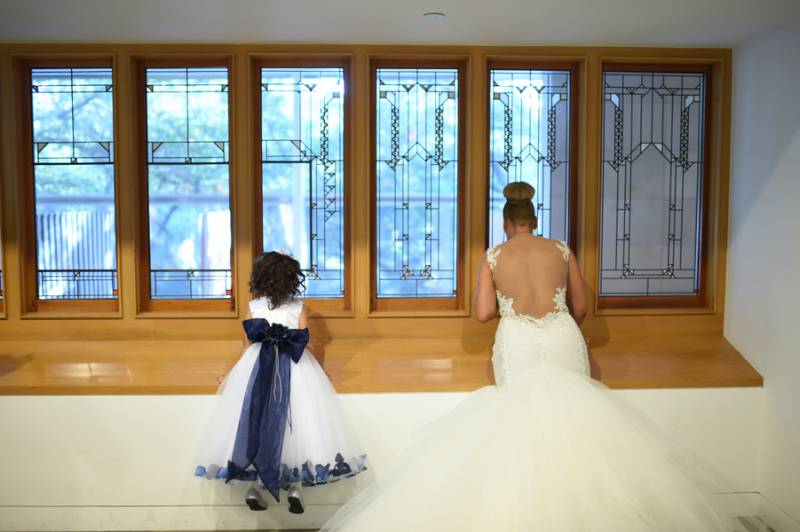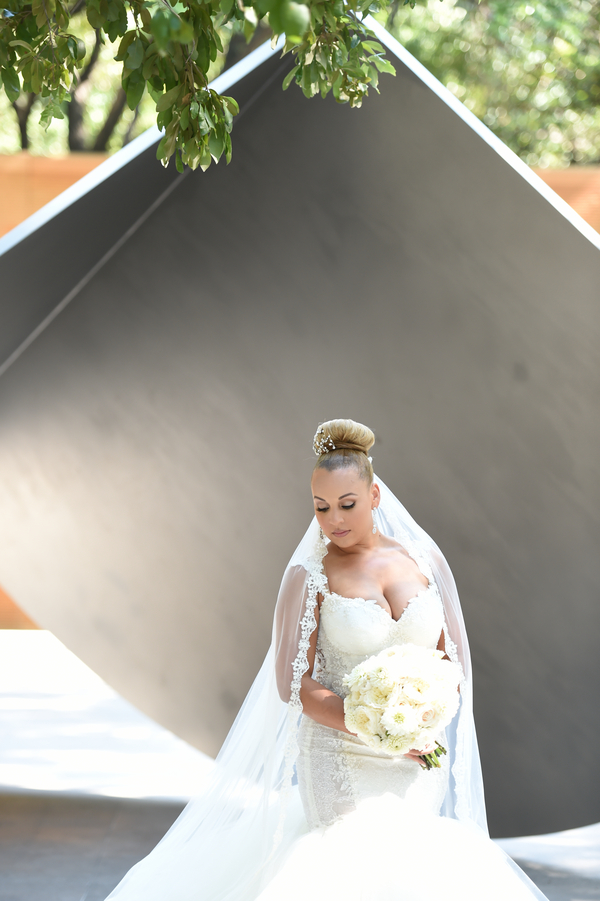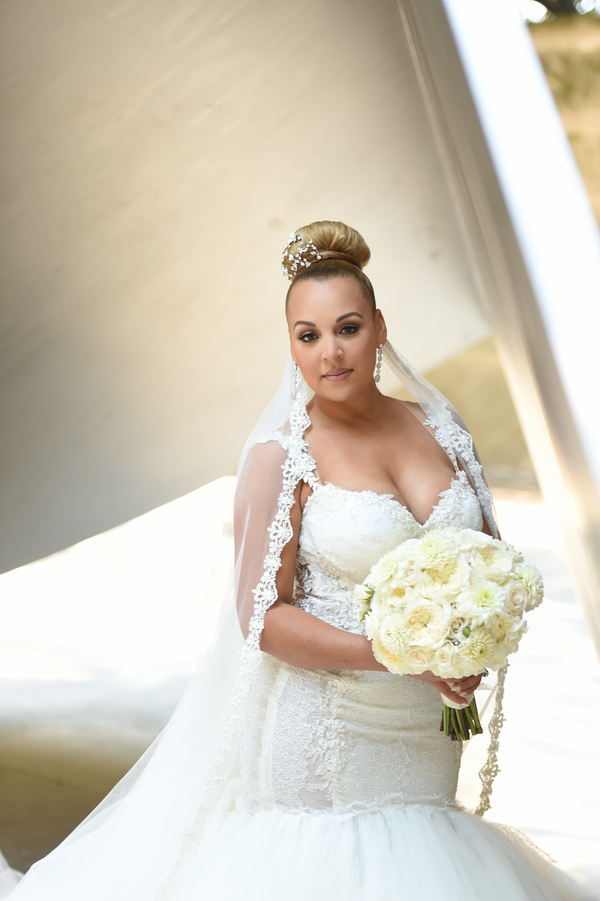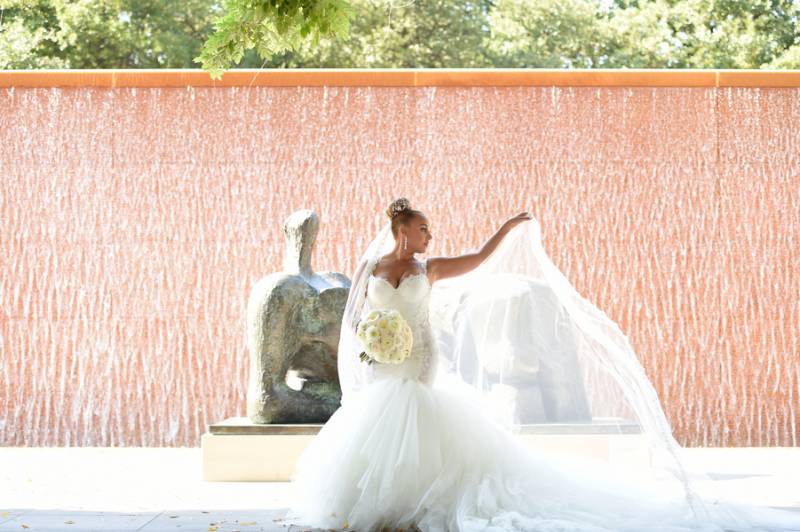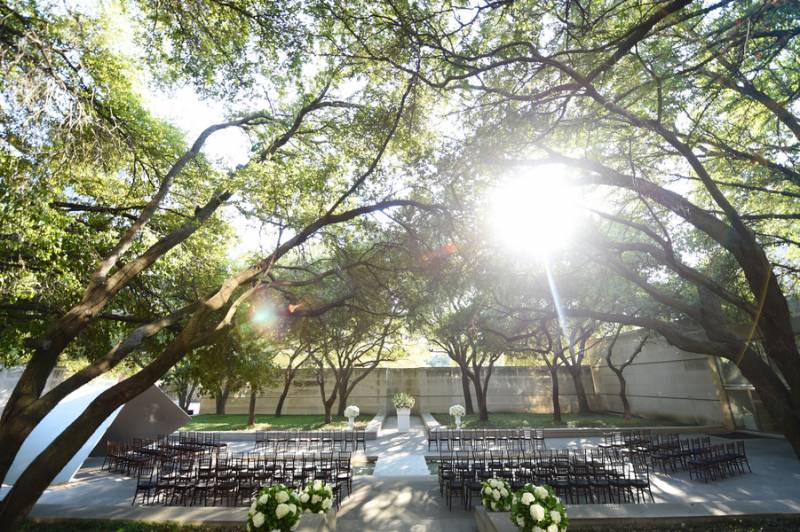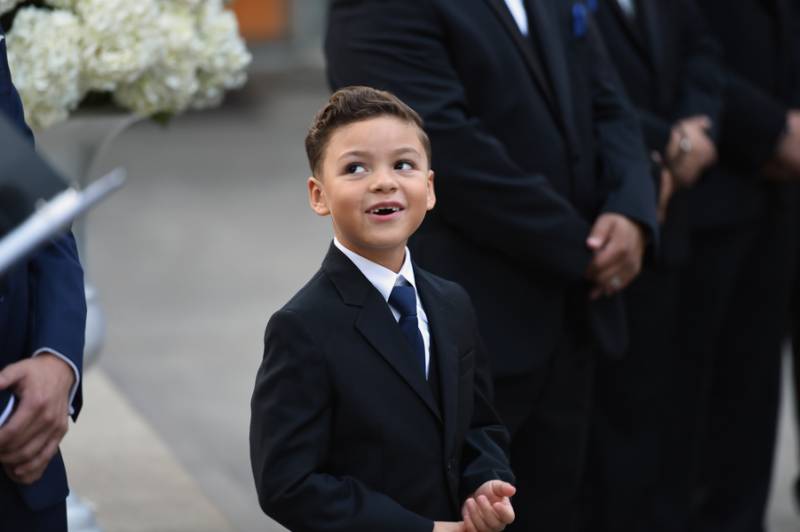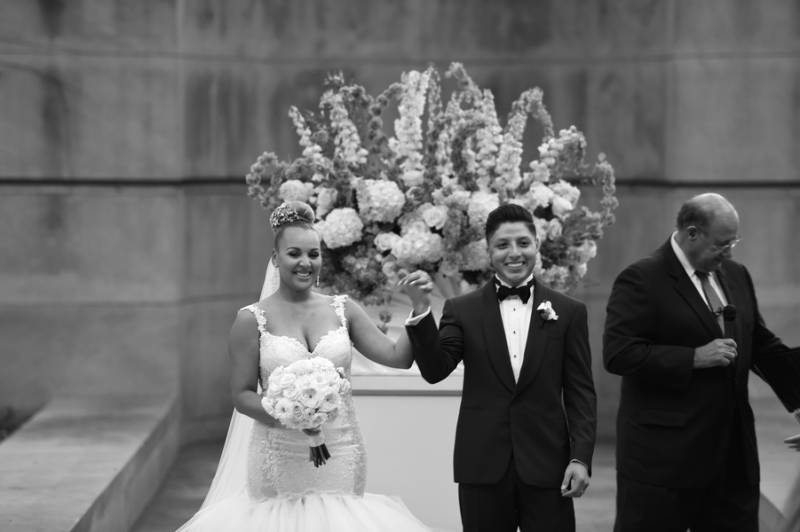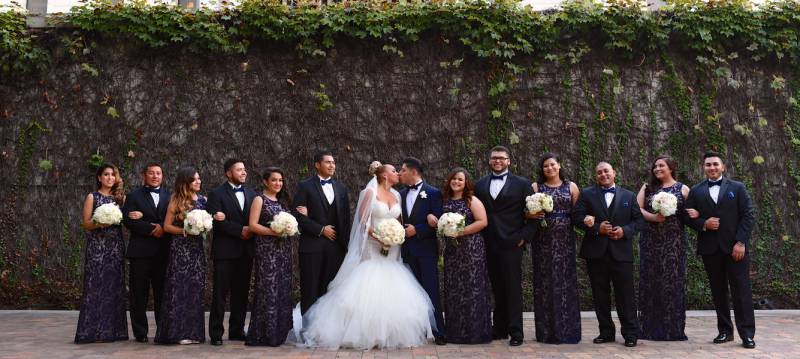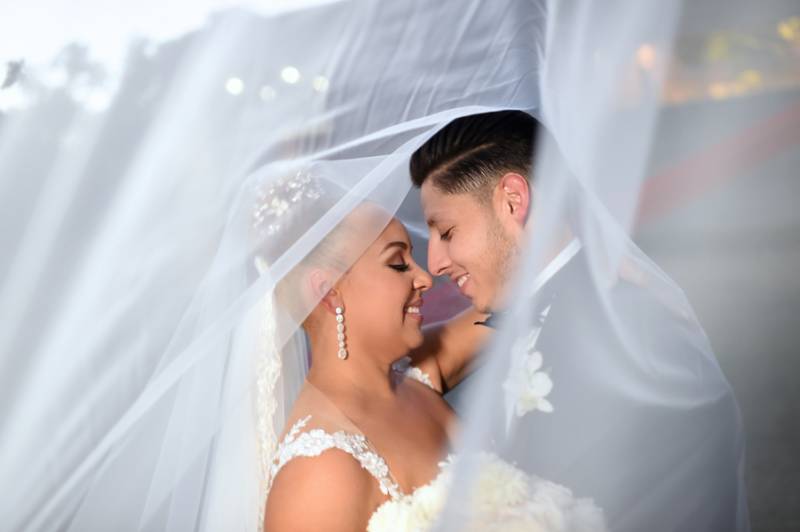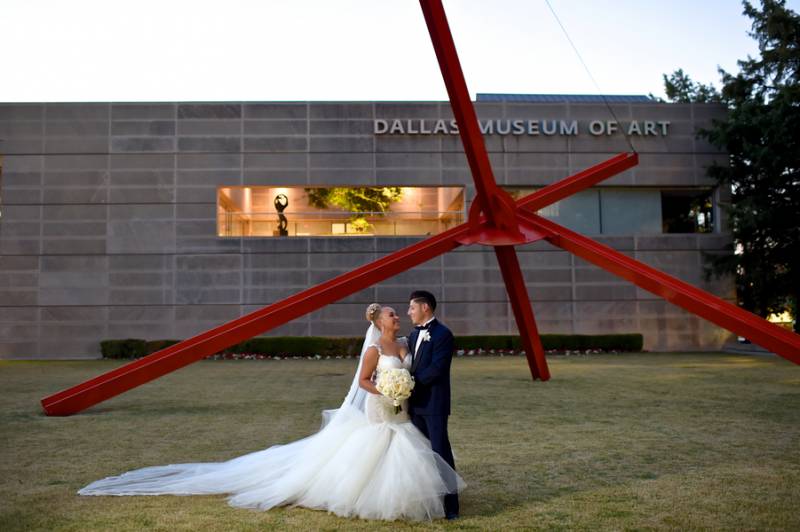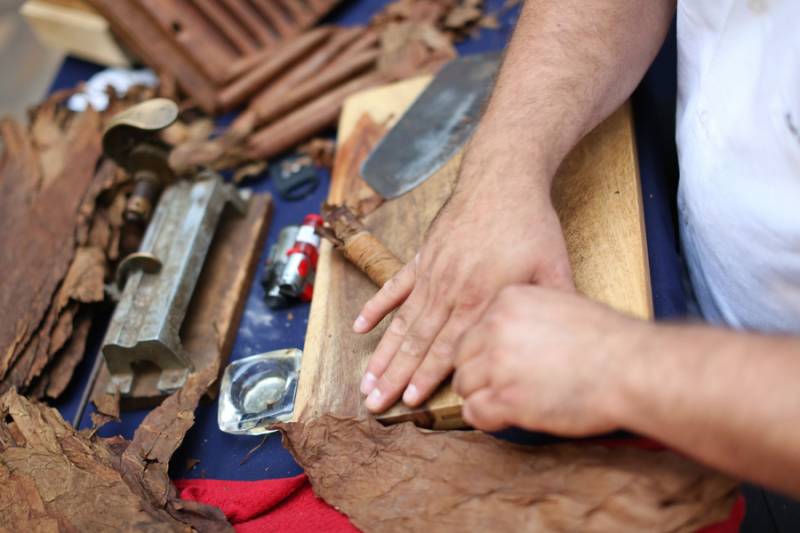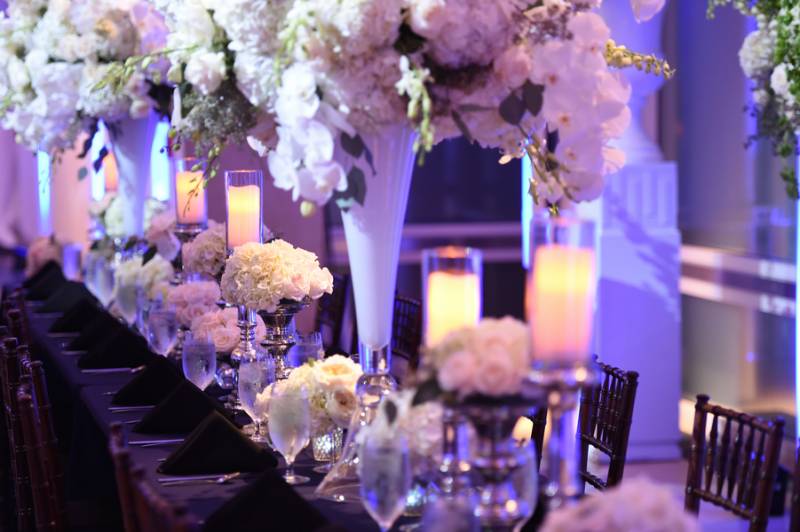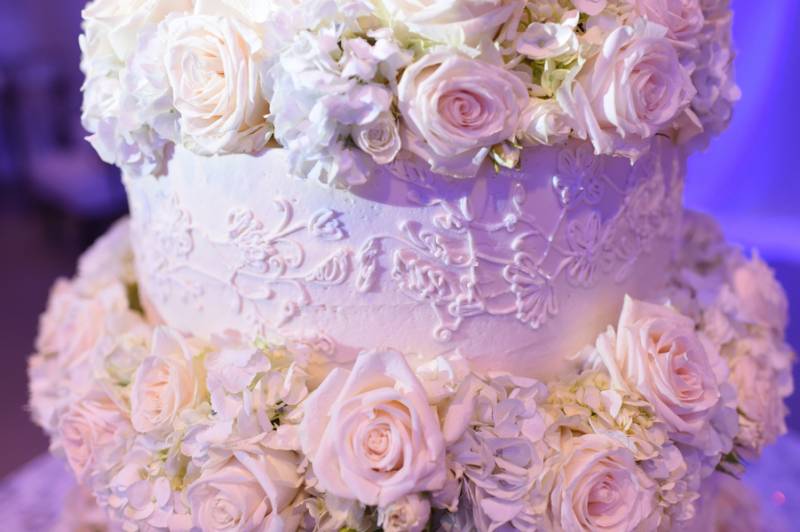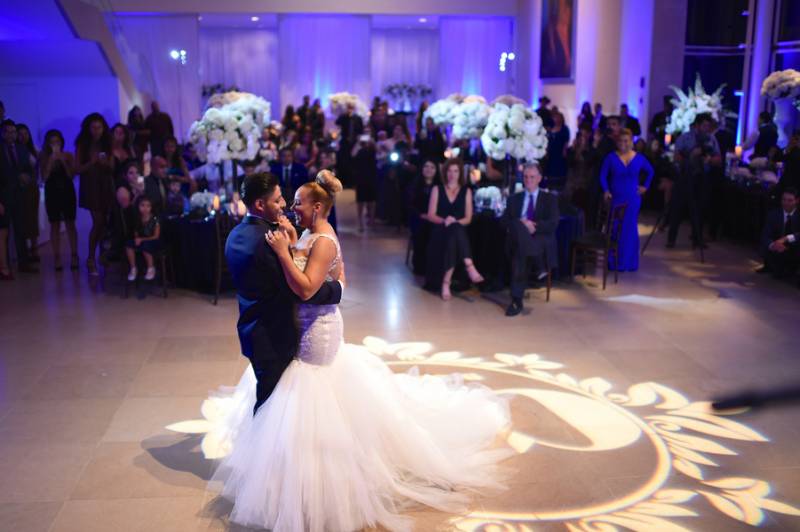 From Fairy Tale Photography...Claudia and Lewis had an amazing wedding at the Dallas Museum of Art. Claudia made such a stunning bride! She looked like one of the works of art herself! We loved her exquisite dress, with the lace details and stunning tulle skirt. We also enjoyed photographing the wedding details in the wedding's colors--white, black, and blue, with accents of silver. Notice their beautiful cake, the arrangements and tall candles, and lacy-looking invitation!
It was so awesome to photograph this wedding at an art museum--it made for some amazing photos of the couple next to huge art structures, of a live artist at work, and super fun bouquet posing! Claudia and Lewis had such exciting energy to capture at their reception, and it was contagious--all of the guests danced through the night, making for a wonderful party!