We have a lovely, rustic chic Fredericksburg wedding to share with you today! It's filled to the brim with rustic, yet sophisticated details. From the bride's stunning lace dress to the simple, yet sweet table arrangements for the reception, this wedding shows that gorgeousness and simplicity can coexist. The wedding pulled together a slew of great vendors from the Hill Country area that each worked their magic to create this fun-filled affair. And Julio of Helo Photography was the lucky photographer that captured every chic detail. Learn even more about the wedding from the bride's description below and then hop on over to the gallery to gaze at more of Julio's perfect pictures.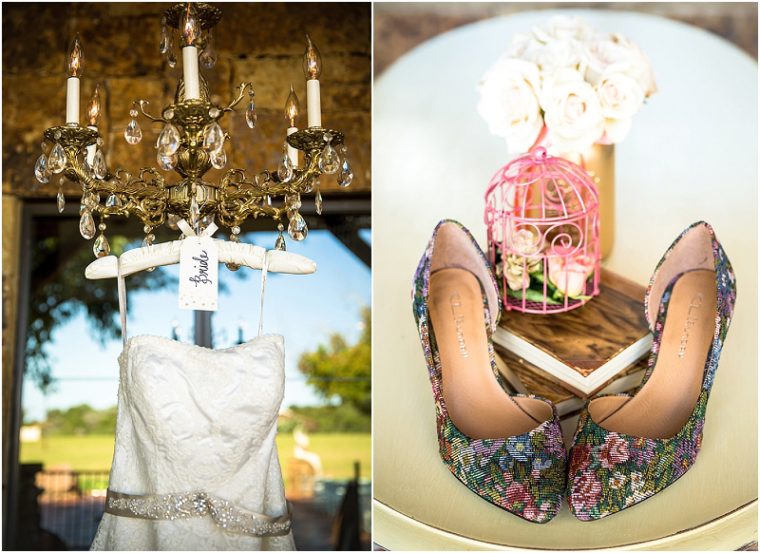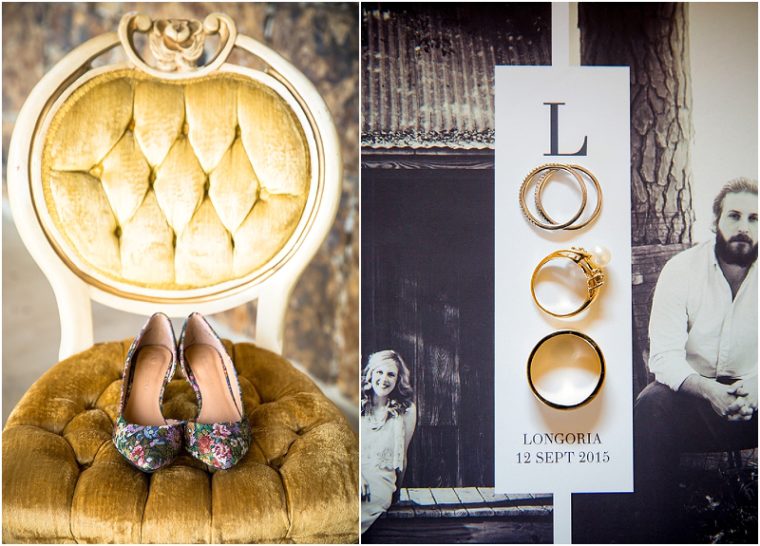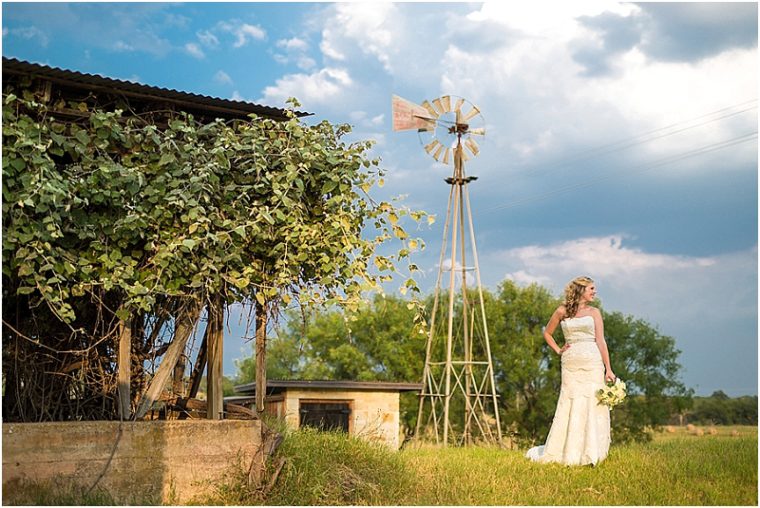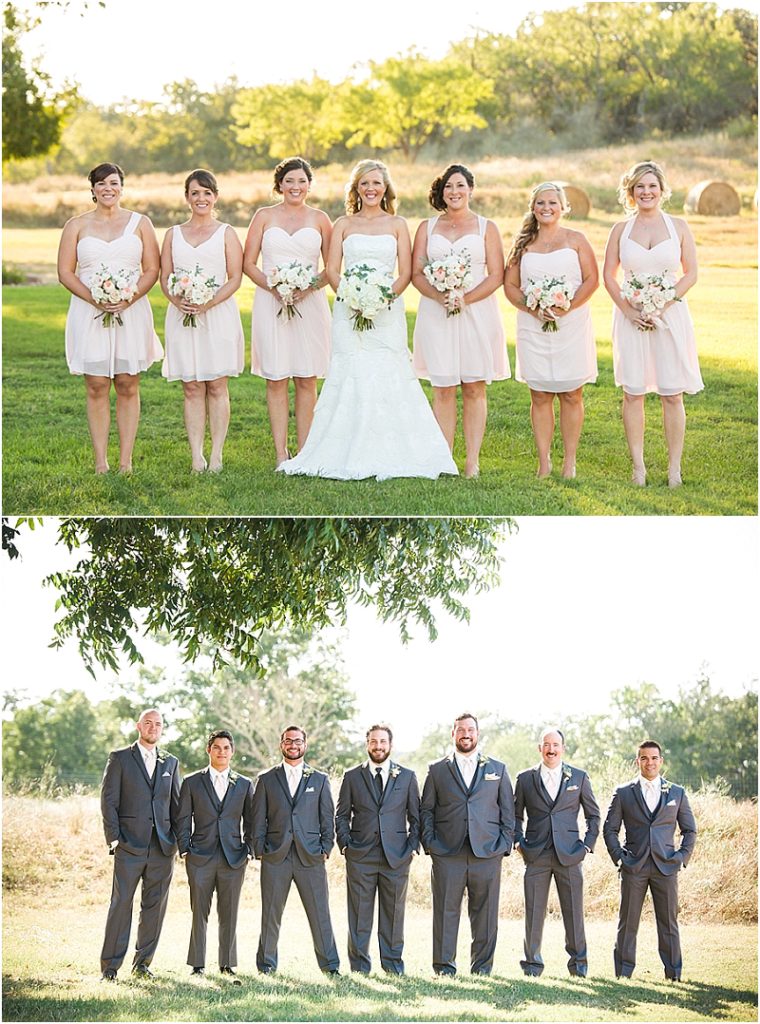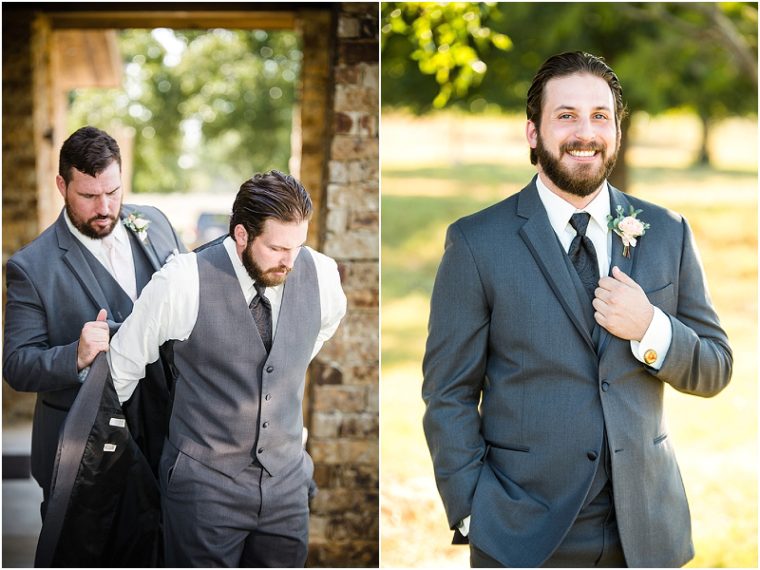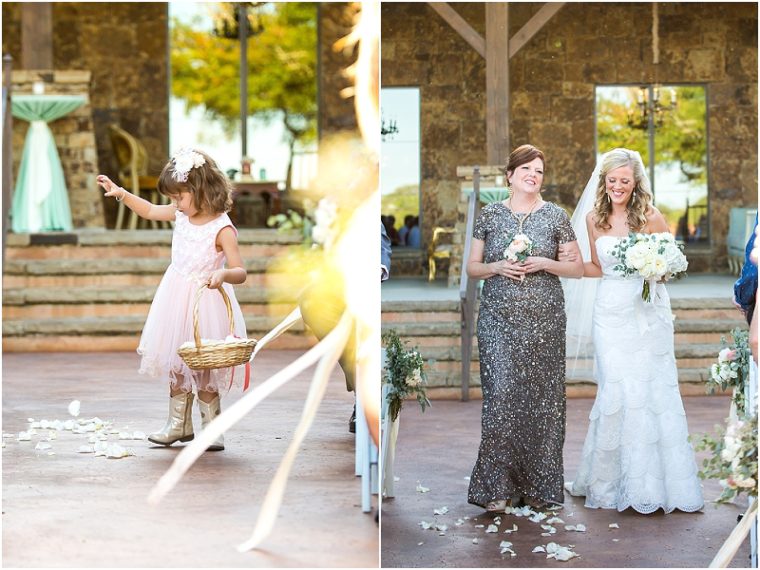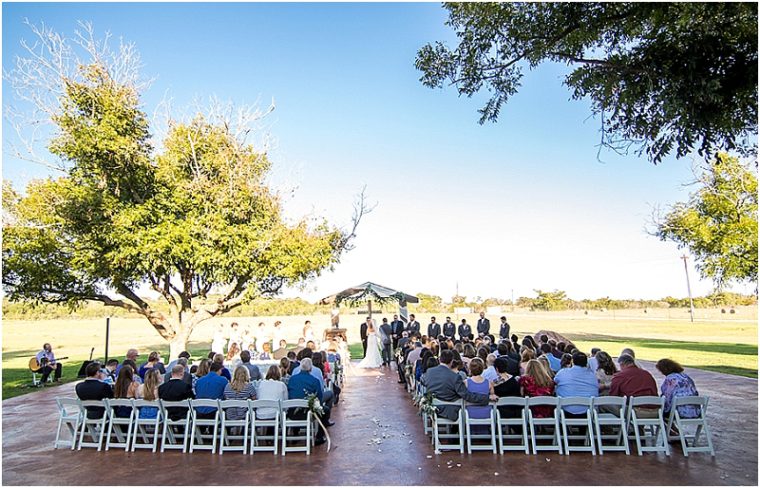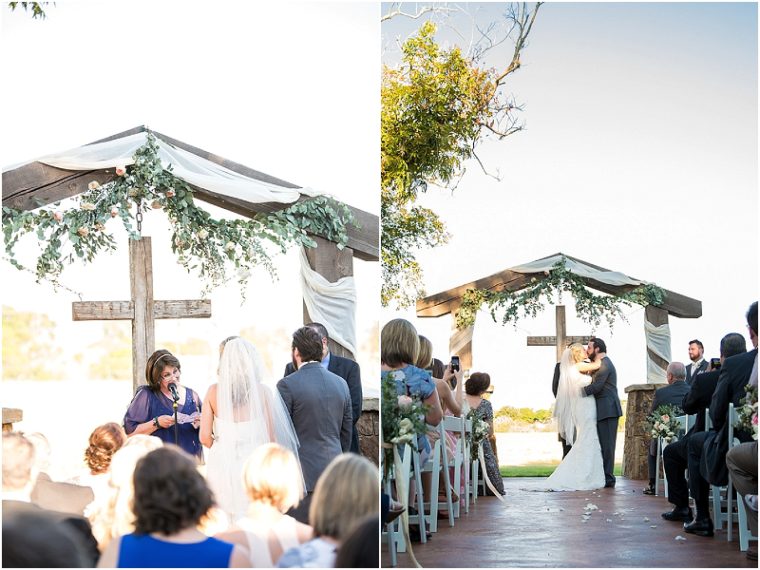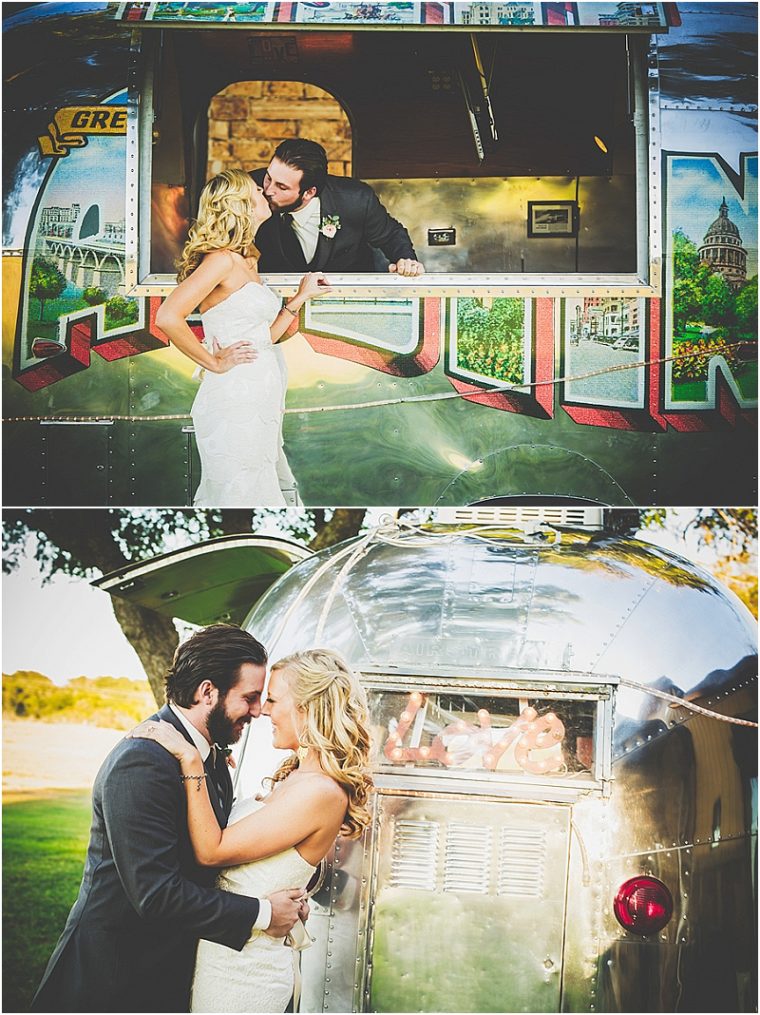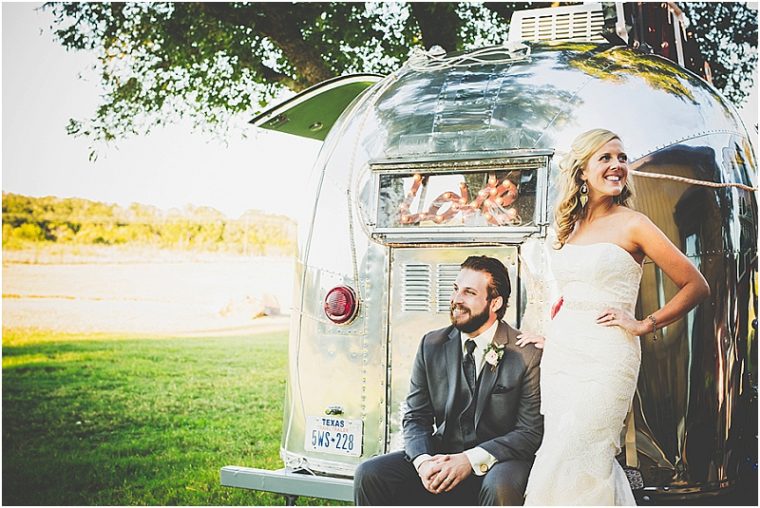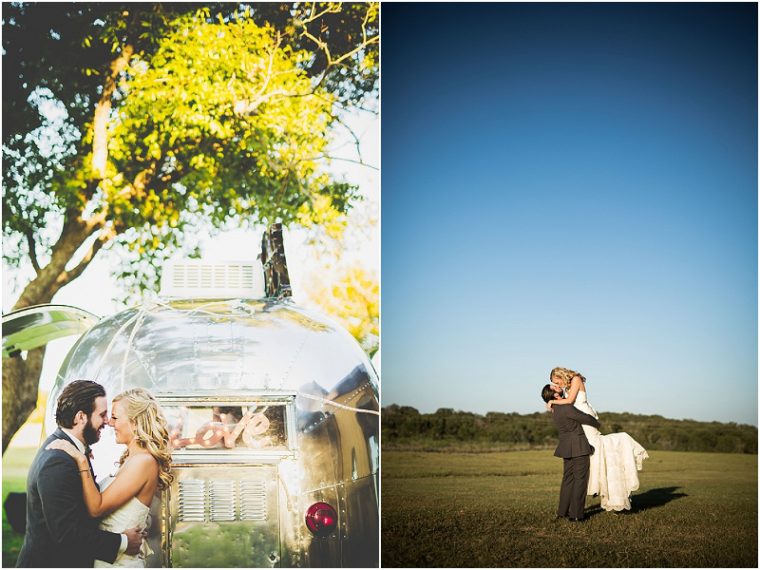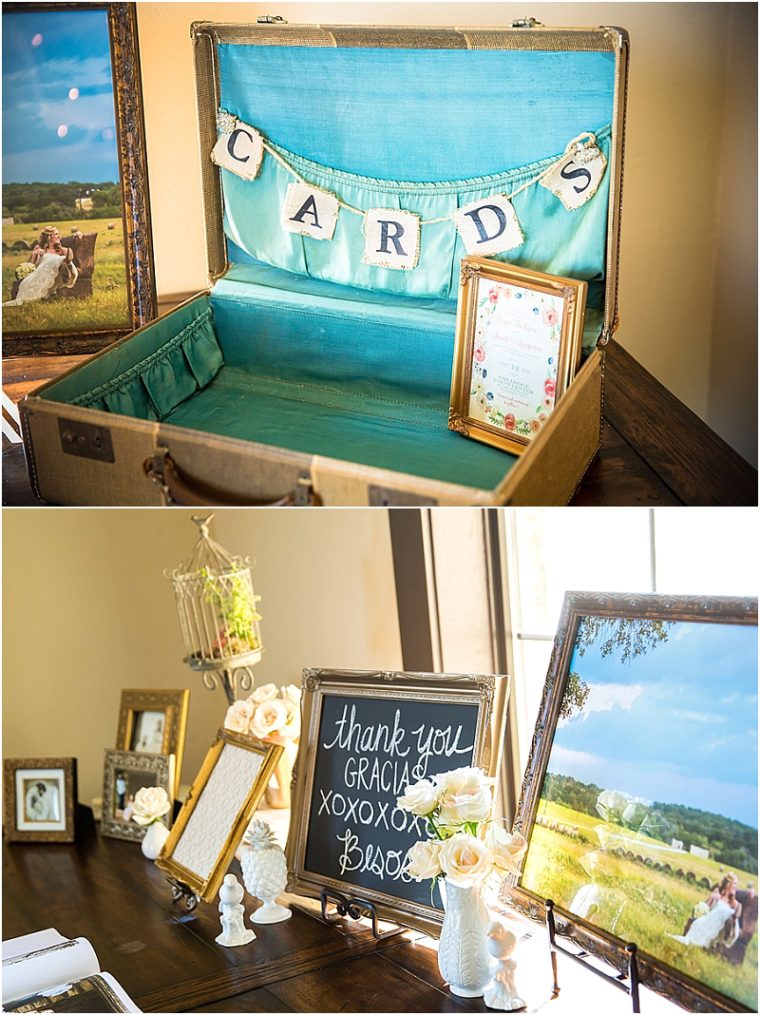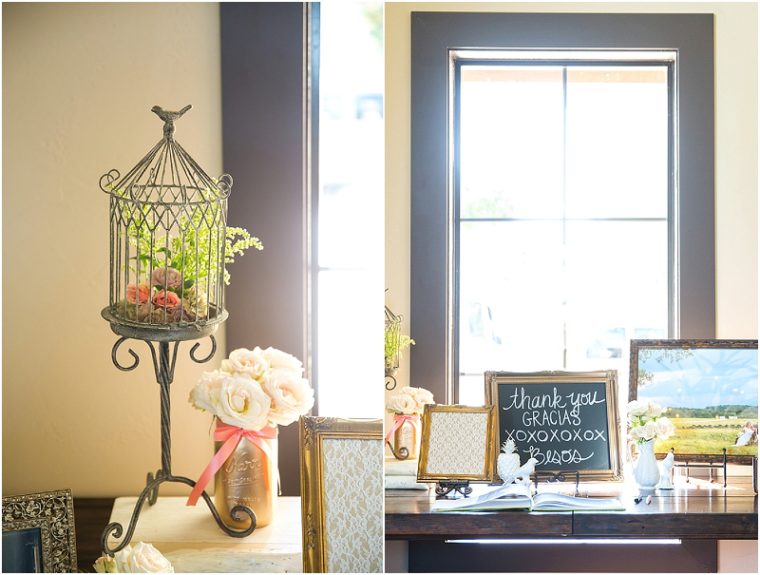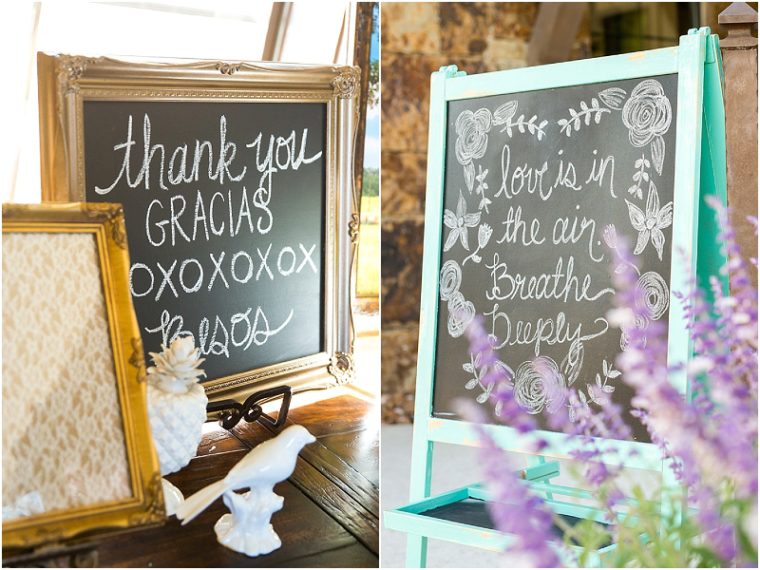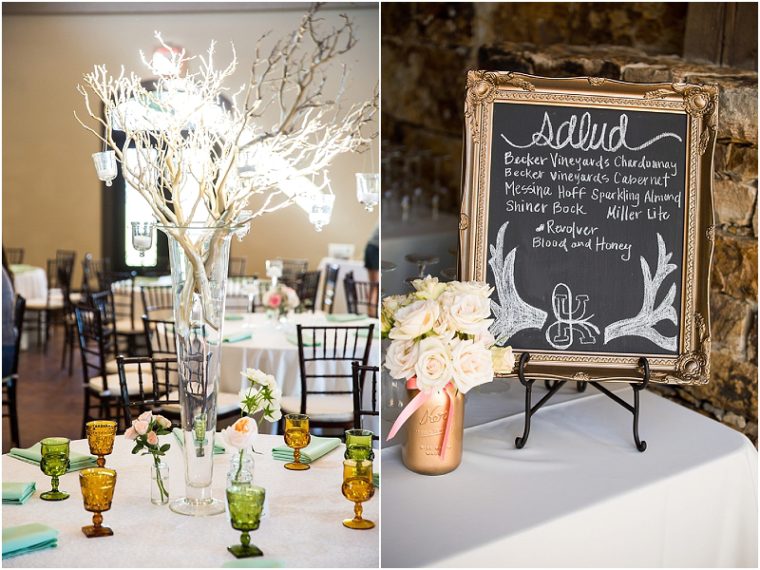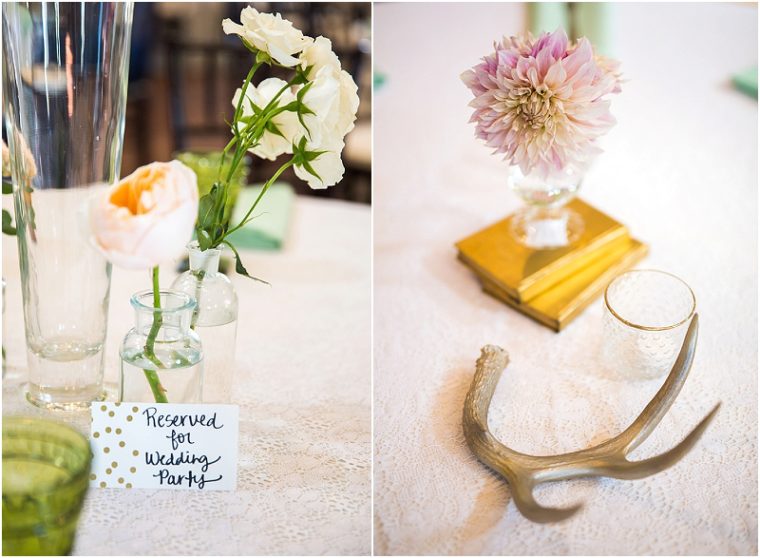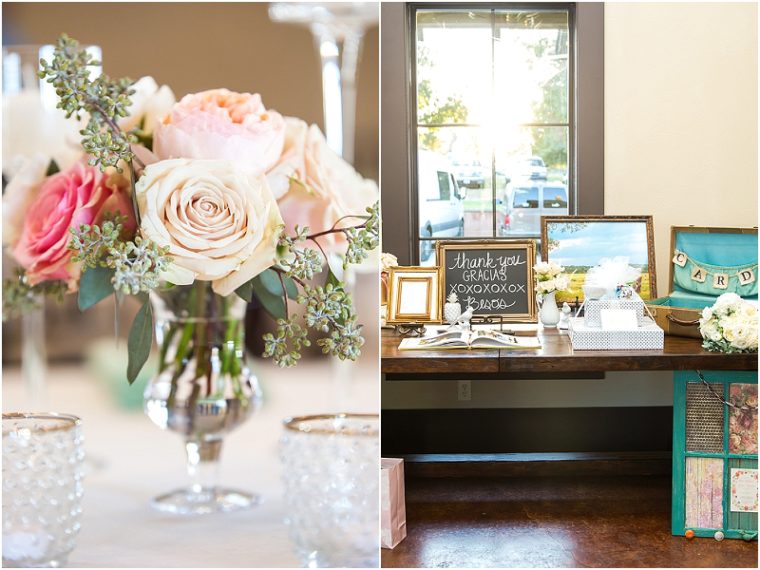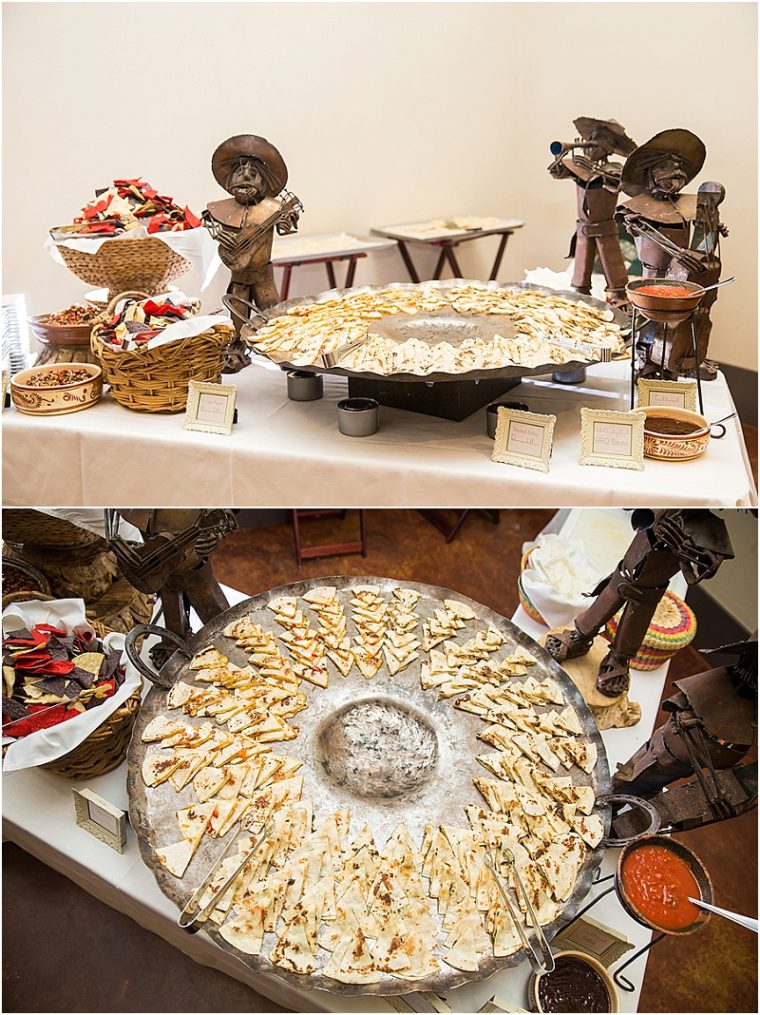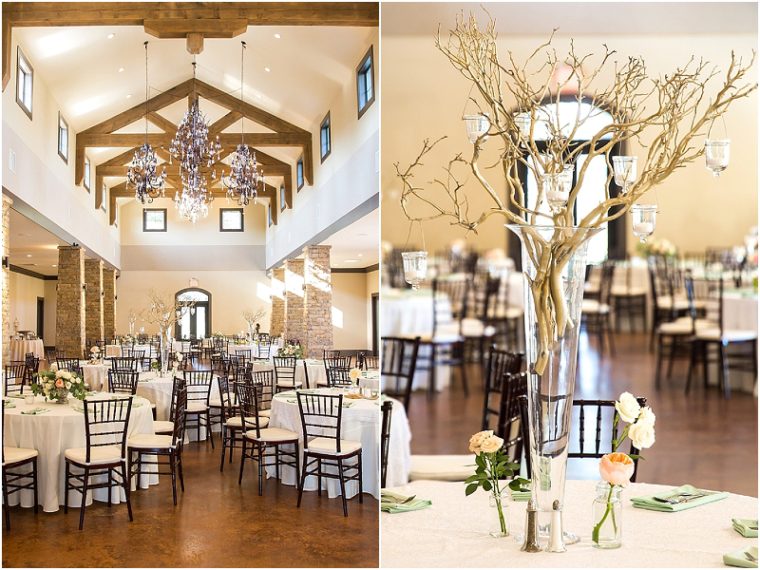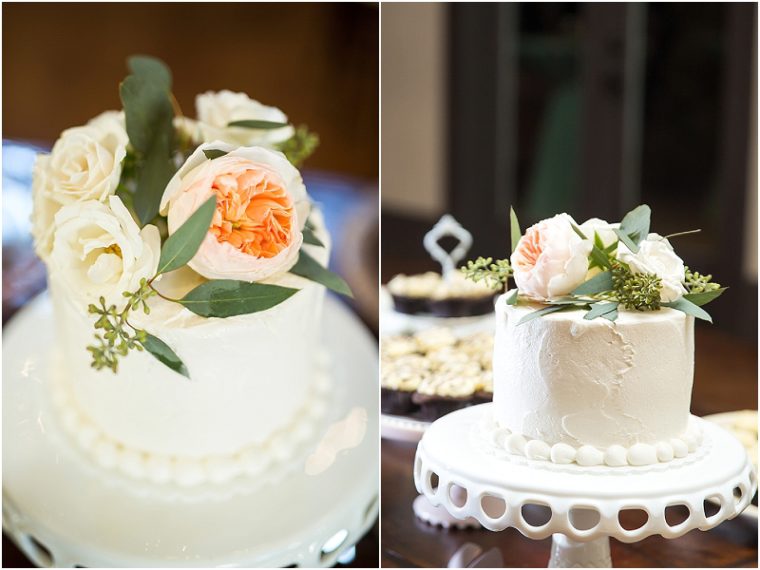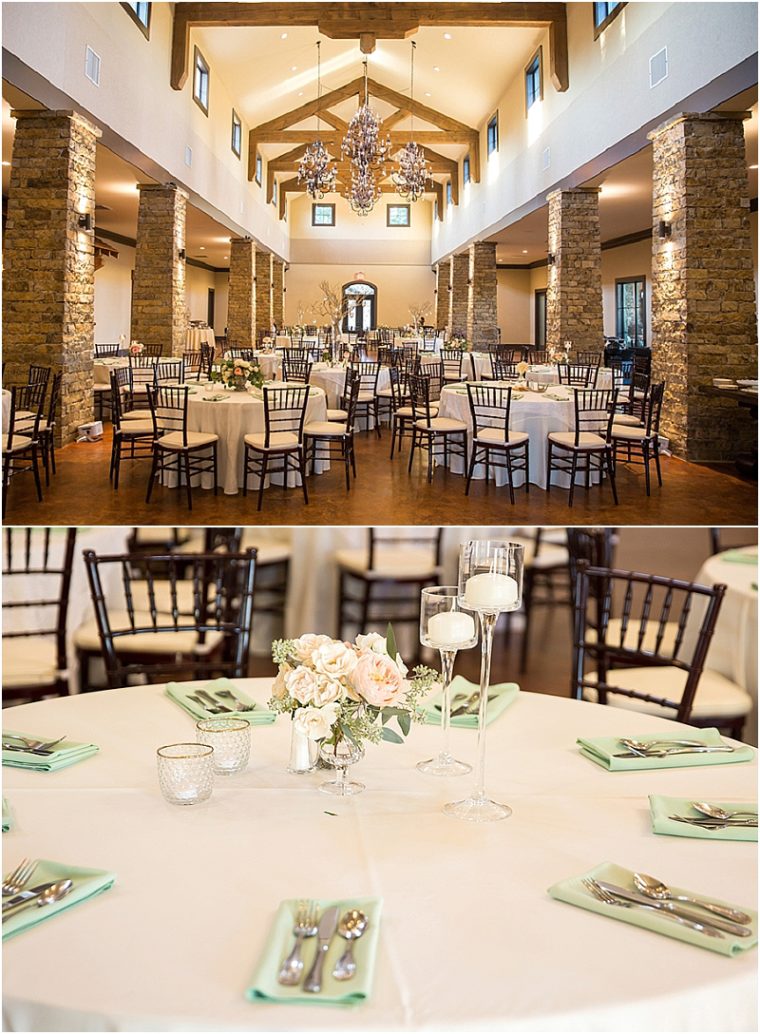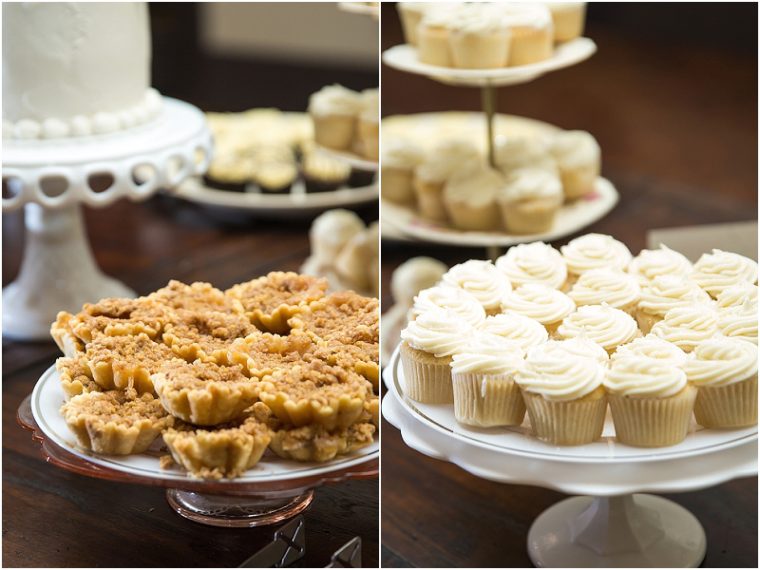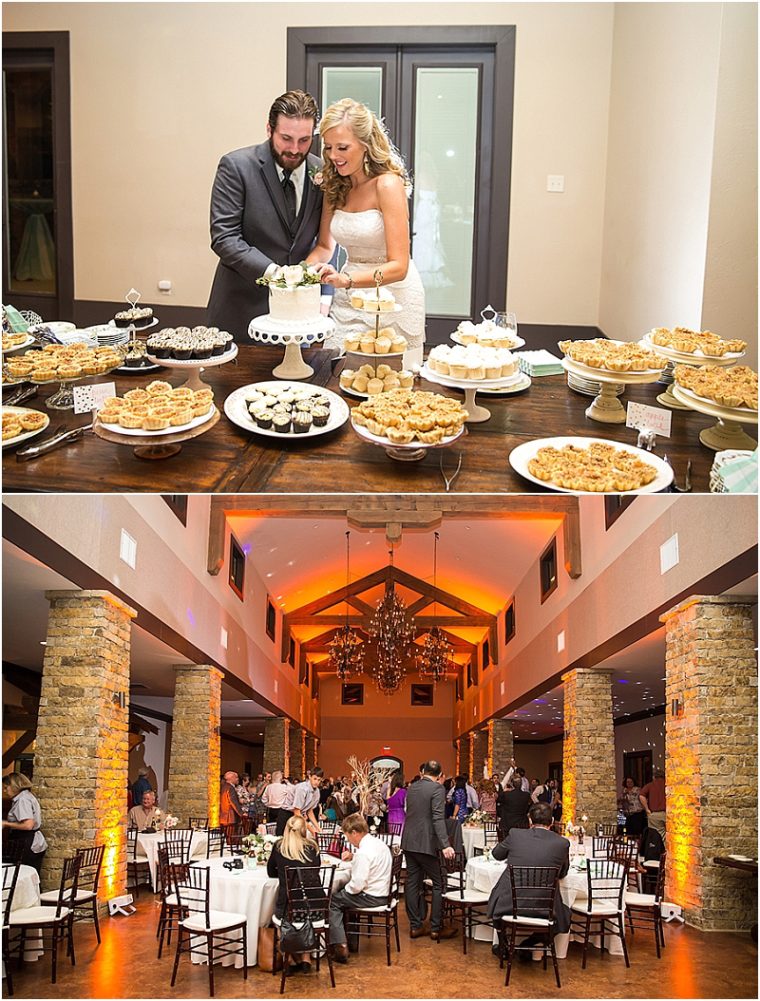 From the Bride...My vision for our wedding was "rustic chic." I wanted something that looked crisp and clean with subtle touches of elegance and romance. My wedding palette was rose gold, sage, and blush. I stayed true to these colors throughout the theme of our wedding.
My favorite moment from the wedding was definitely walking down the aisle and seeing Jacob for the first time. His face was priceless and I will never forget the way he looked at me. Another sweet moment that we shared was taking communion together as husband and wife and having a quiet prayer together for our marriage during the ceremony. These moments were intimate and beautiful, making the ceremony completely personal and unique to our story.
For the reception, we rented vintage lounge furniture for outside seating from Sisters Vintage Party. This touch completely describes my personality and style so it was lovely being able to incorporate it into the wedding. We also rented an Airstream Trailer that was our photo booth, complete inside with a disco ball, upbeat music, and props galore for your photo booth dreams.
My dress was from Mockingbird Bridal in Dallas where I am from. It was scalloped with lace and the most lovely thing I have ever owned. Again, it describes my style perfectly so when I put it on, I knew it was the one. All the vendors I used were in the Hill Country where we got married. Picking our venue first was the biggest task we had. From there, everything else fell into place. We had our ceremony and reception at The Lodge Event Center in Fredericksburg, Texas and it was nothing short of perfect. Cabins were on site for all our guests. It was a weekend long celebration that made the actual night of the wedding even more special and intimate. Our favorite vendors we used were The Lodge Event Center, Helo Photography, Sprout Floral and CarteWheels Catering. We received an excessive amount of compliments on our venue, wedding pictures, floral centerpieces, and delicious food stations.
My biggest piece of advice to give couples who are in the planning process is to make your wedding personal and special to you. There is no right or wrong way to do it. As long as it depicts the love and commitment you have to one another, that is all that matters. Have fun with the process because it goes by fast! Lastly, continue to ask yourself "How can I make this the best party for my guests?" Jacob and I constantly focused our energy and attention when making decisions on whether or not it would provide a great time for our most special friends and family we were inviting.