How stunning is this rose gold Grapevine wedding shoot! Jessica of Jessica Redd Events had this great idea for pulling together a styled shoot to show how a couple could pull off a micro-wedding or elopement. So she went about gathering some amazing DFW vendors and two drop-dead gorgeous models to bring to life this gold-infused affair. The "groom" looks so dapper in his navy blue and black tuxedo and the "bride" is so sweet in her spaghetti-strap wedding dress. Every element of this shoot is perfection from the stationery to the wedding cake. Hop on over to the gallery to take in even more breathtaking images from Kelsey Lanae Photography.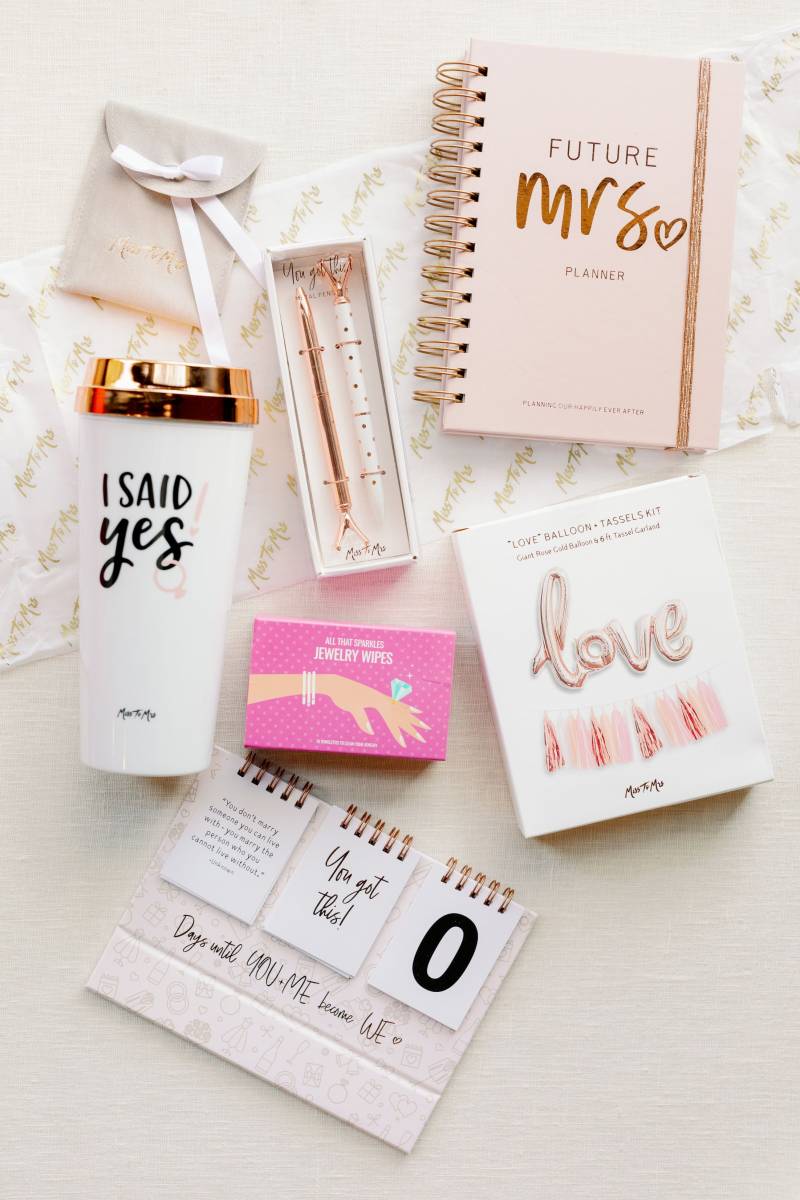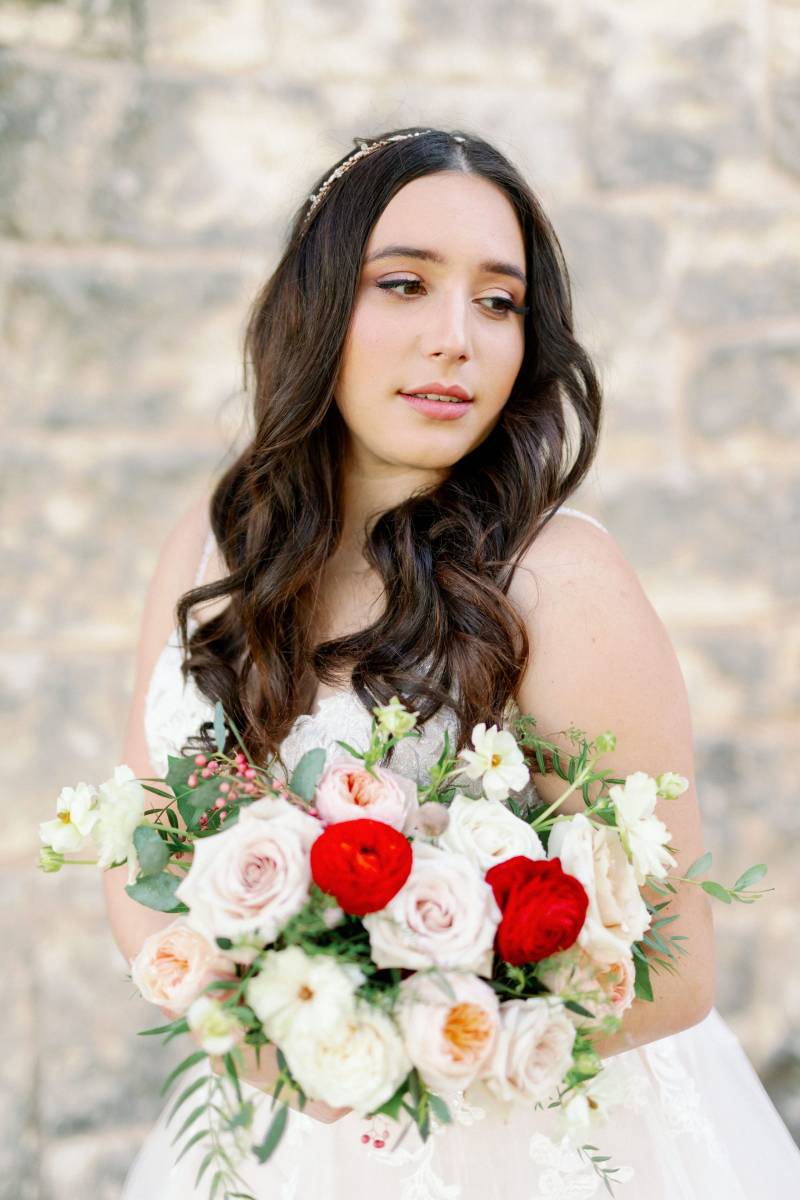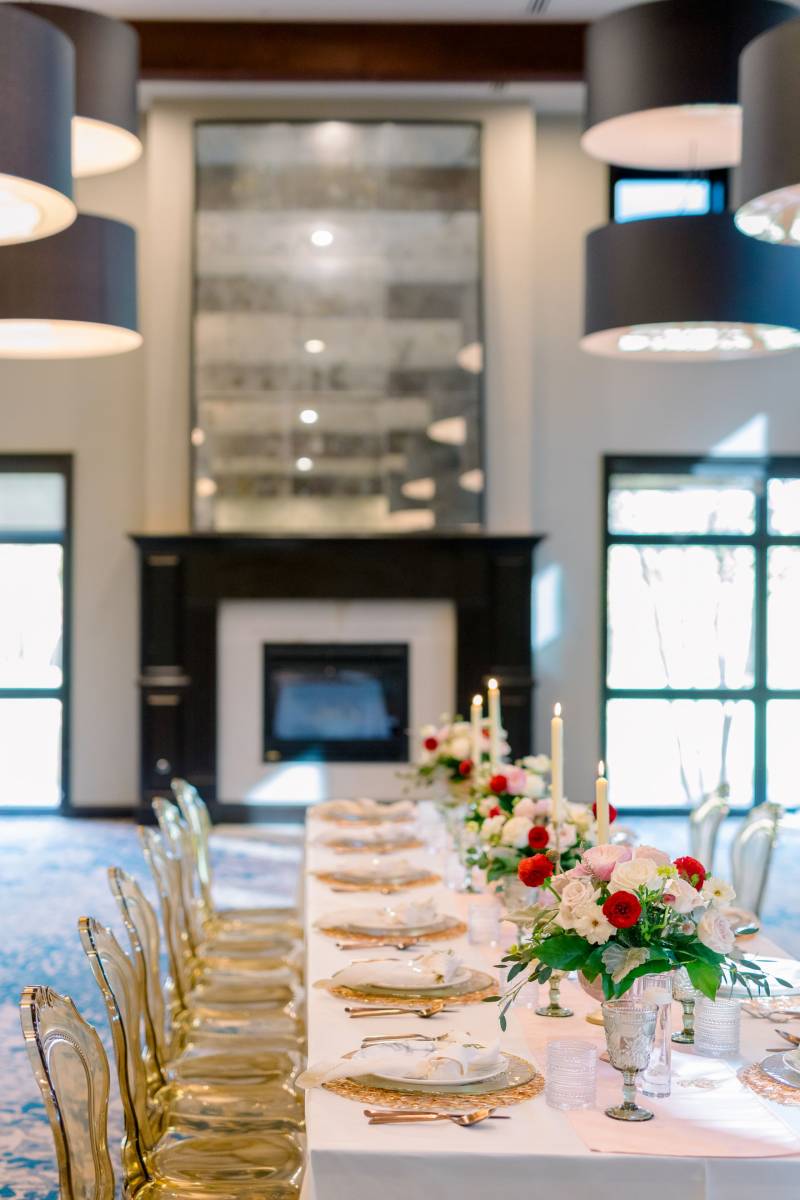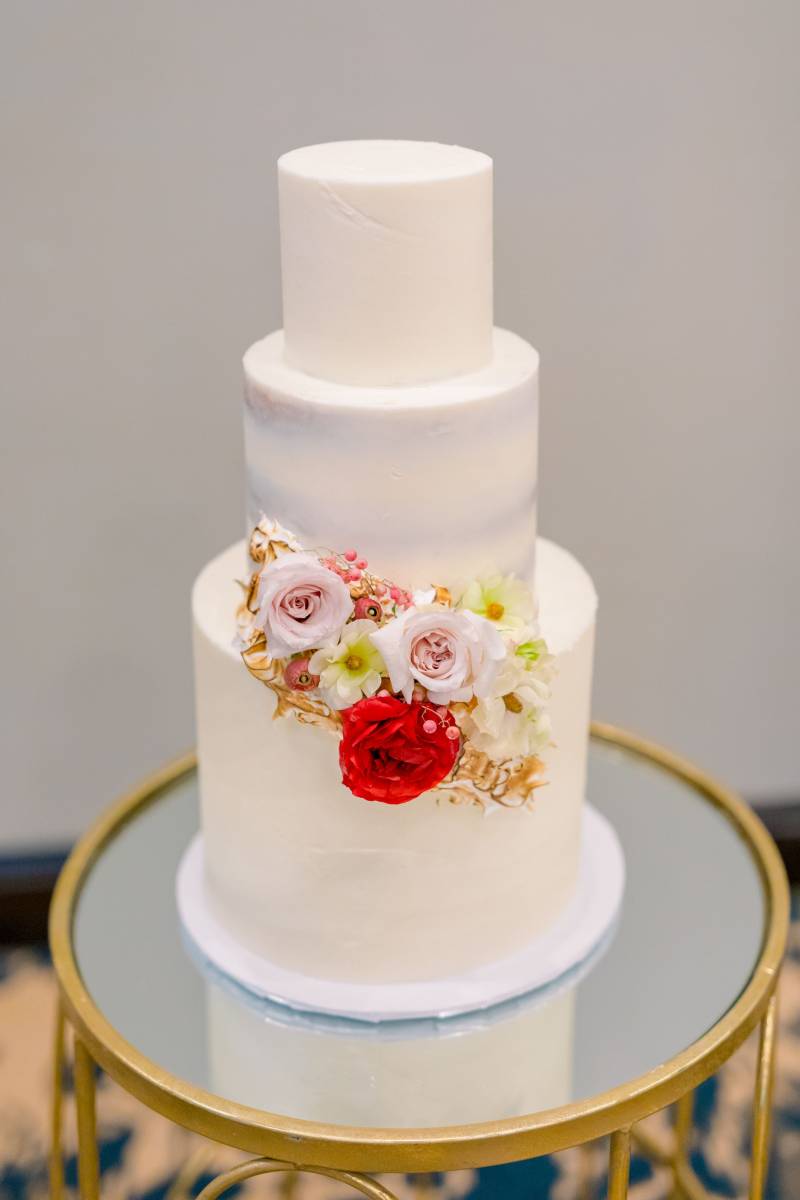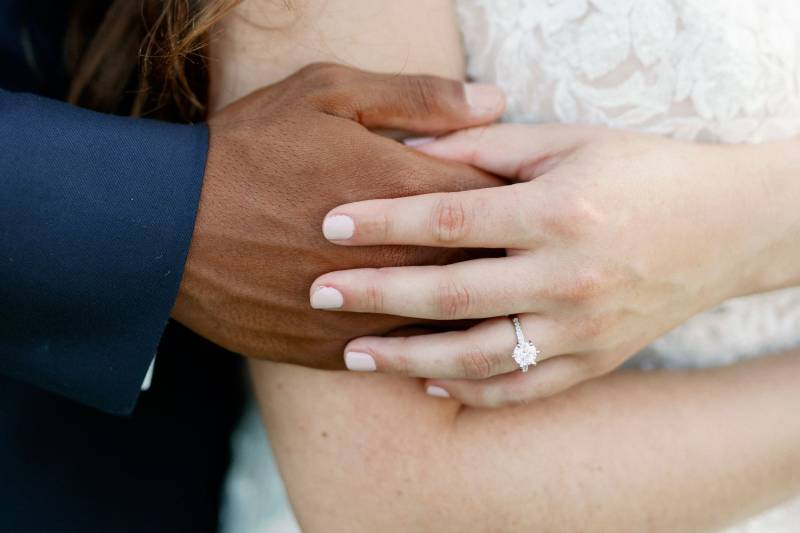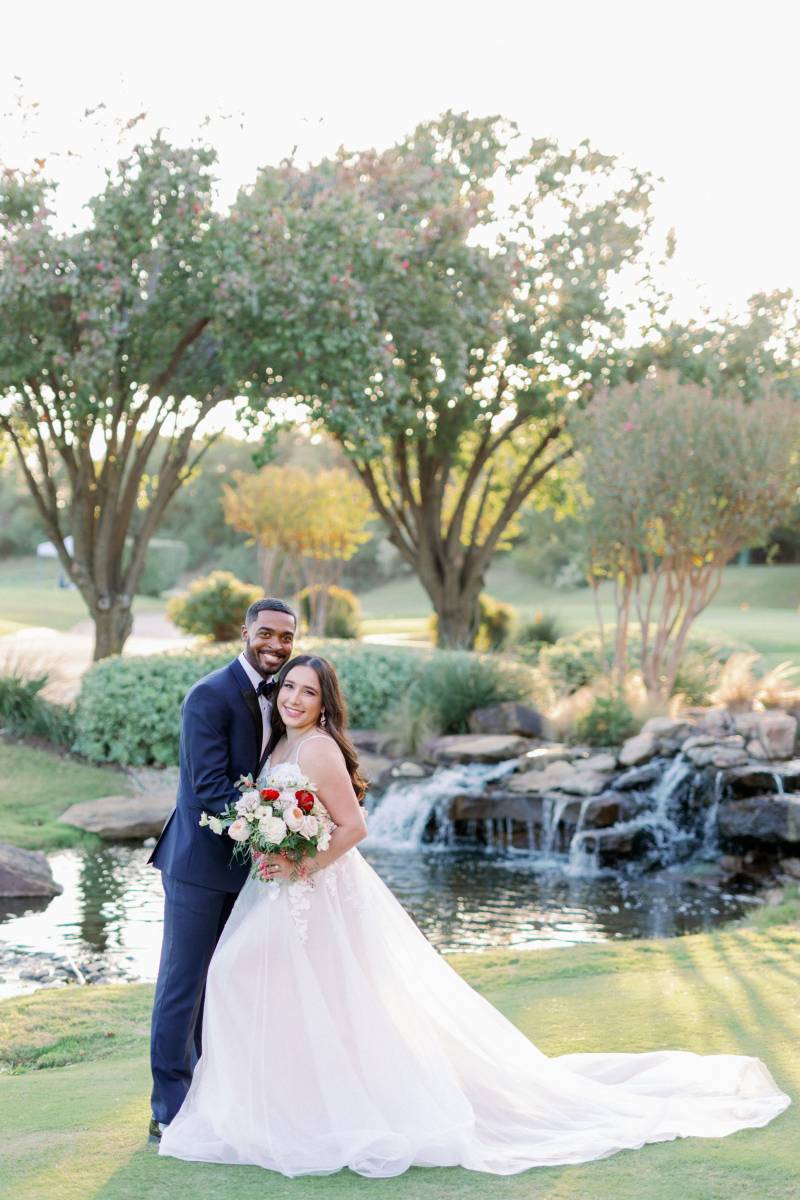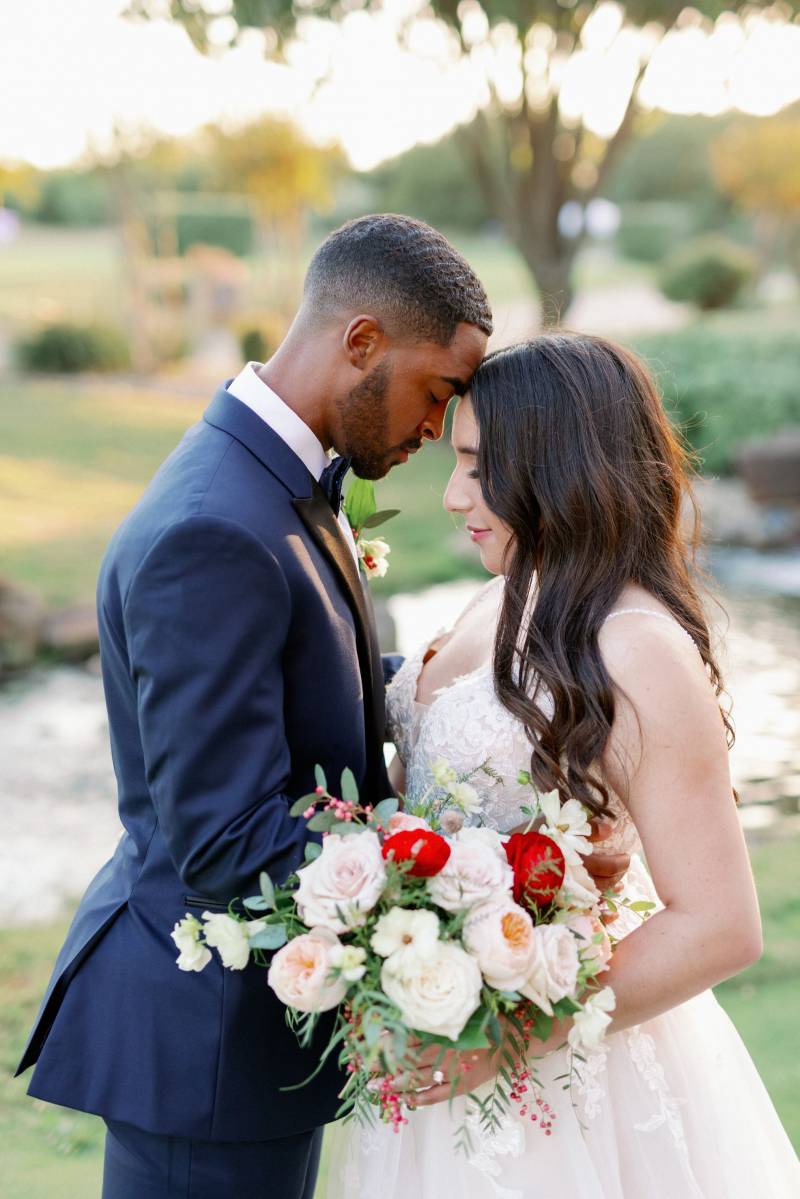 From Jessica Redd Events...Is there anything more romantic than running away together? This couple was whisked away by their love to a fairytale elopement all their own. With its soft pinks and pops of copper and red, the color palate exudes fall romance. The blush tulle and lace of the wedding gown are a twist on the traditional dress adding a personal feminine touch to the already elegant attire without overshadowing her dramatic train. Her fresh face and soft curls combine natural beauty with effortless glamour, she is truly radiant for the man of her dreams. The bride isn't the only stunner on this big day, the dapper groom by her side is as timeless as he is a modern in his navy blue suit with trendy black lapels.
After the ceremony the ballroom is set for the intimate reception with just the closest to the couple present. Metallic place settings tie in with the vases and warm fall themes to give the event overall cohesion. Marble plates contrast with sprigs of fresh greens to balance organic and industrial elements. These colors truly dance as the candlelight illuminates the love in this intimate elopement.
Weddings are a time to come together to celebrate love, the love the couple shares as well as those who love them. Everyone involved worked together in perfect harmony like our couple's personal fairy godmothers to bring together a day they will never forget.