This romantic, industrial Katy styled shoot will literally stop you in your tracks! Go ahead and sit down for a break, because you're going to want to absorb this gorgeous shoot with few interruptions or distractions. Water to Wine Events was the mastermind behind this gorgeous shoot and they did an amazing job pulling all the elements together. From the fall-inspired color palette to the modern multi-tiered wedding cake, every detail is just perfection. BLVD Photography captured every aspect with such expertise. Please do yourself a favor and check out the gallery for even more romantic industrial goodness.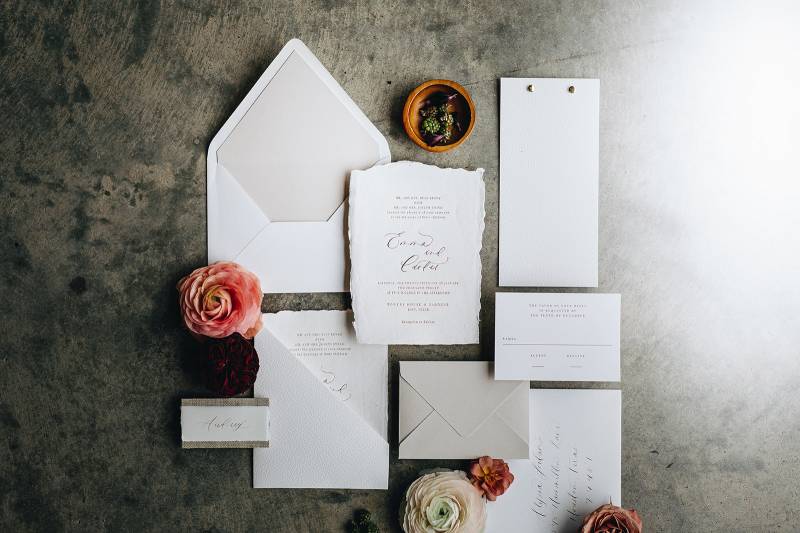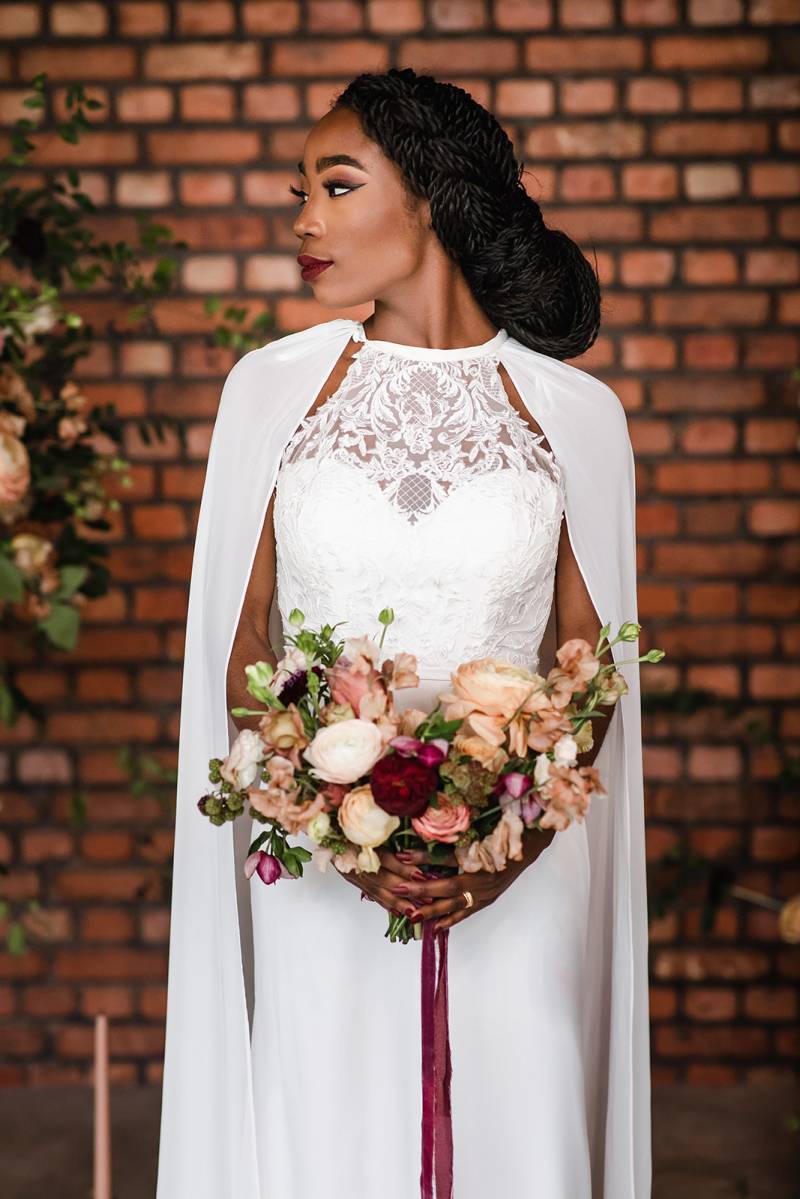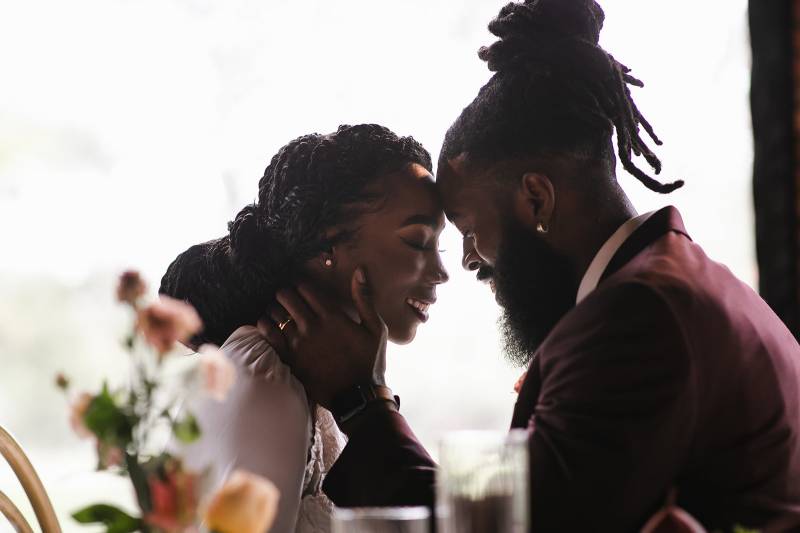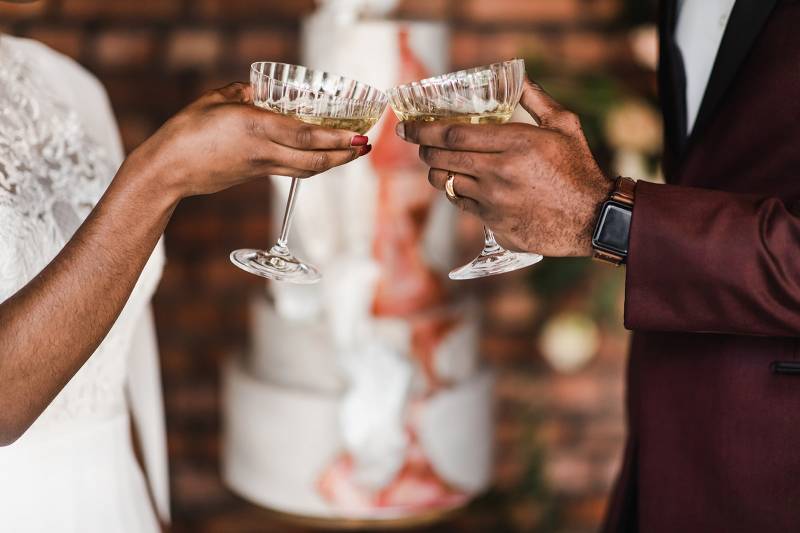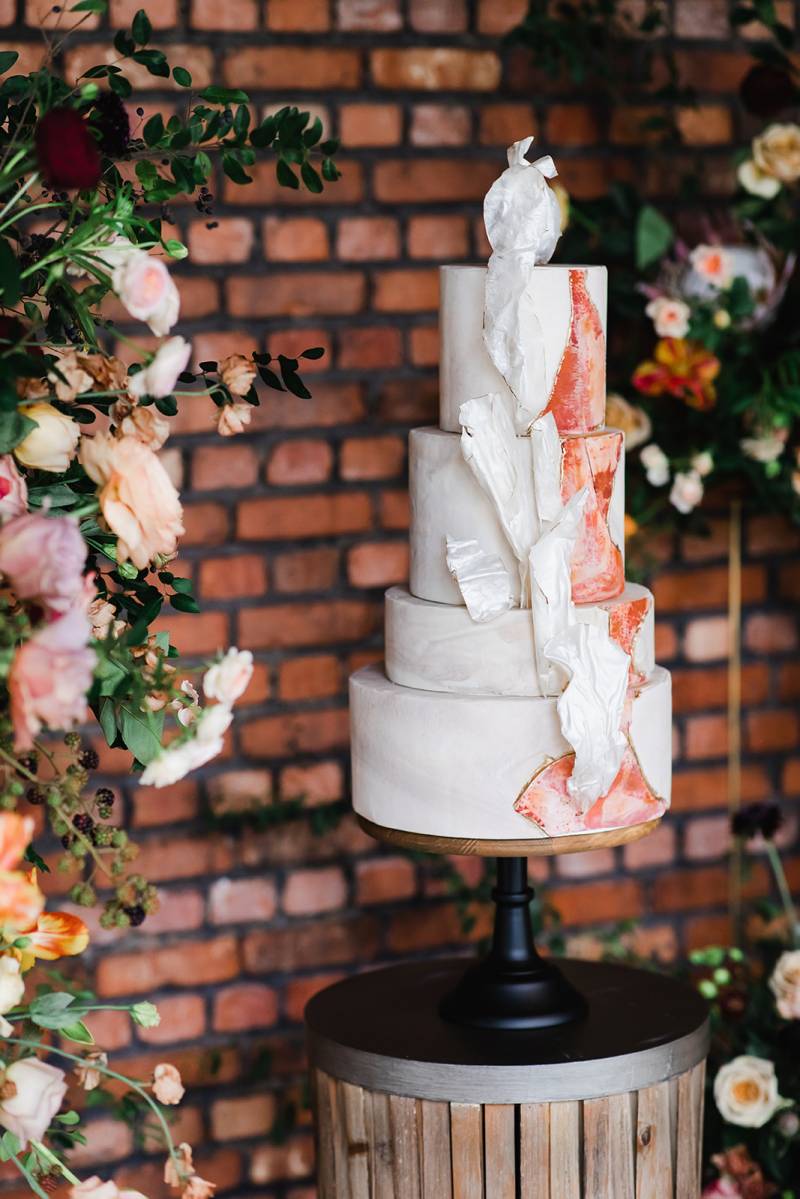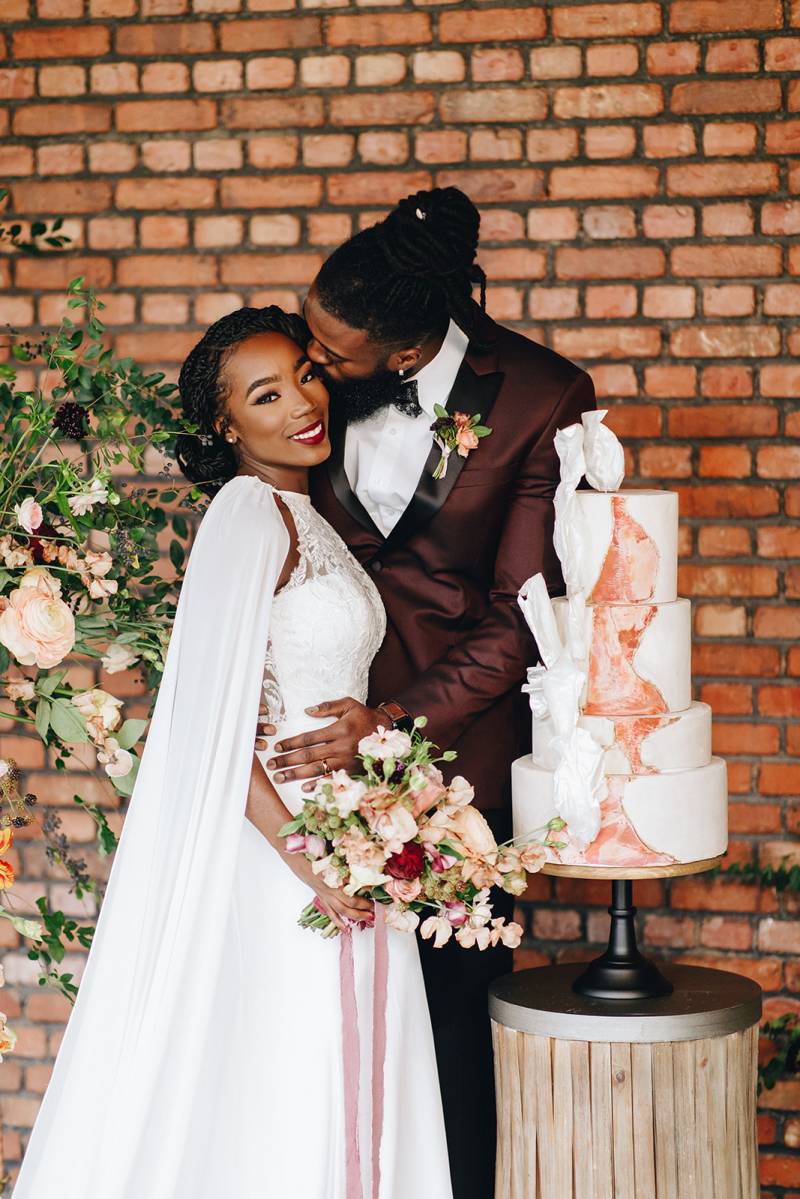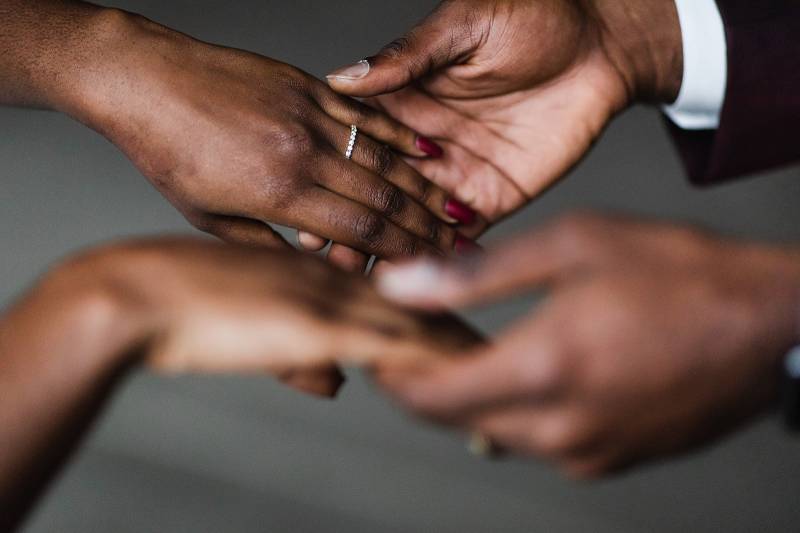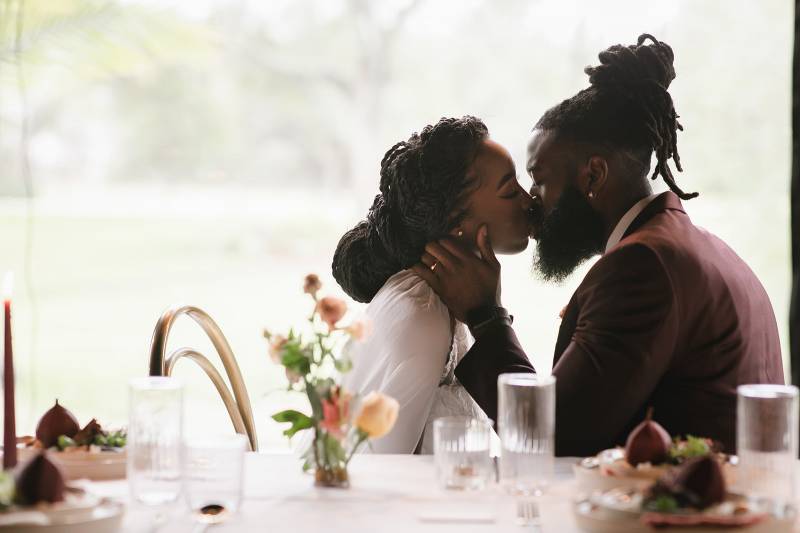 From Water to Wine Events...This shoot was designed for the modern style-minded Houston couple. The ones who are planning their wedding and want to see inspiration beyond the blush, barns, and ballrooms that are so popular today.
This romantic-industrial photoshoot at The Bowery House marries a blend of fine-art and contemporary details. We collaborated with a talented team of creative wedding professionals to prove that by putting thoughtfulness and intention into the details, weddings can have impactful design without necessarily being bigger or stuffy. Shared bread and minimalist centerpieces encourage community between guests, while the boldness of the food and drink catches their eye and makes for an elevated experience.