This romantic Houston wedding was submitted by Grace & Willow Photography. The colors in this wedding were yellow and lavender-sunflower yellow to be exact. Sunflowers are a beautiful and bold choice of flowers for any wedding, especially one that is located in an already beautiful, natural setting. When you use sunflowers you don't need a large amount of them as just a few are enough to make a statement. Sunflowers were used in this wedding as the dominant flower in the bride's and bridesmaid's bouquets, to decorate the reception tables, and to dress up their delicious looking cake. Check out more photos from this lovely wedding in the gallery and be sure to view the gorgeous wedding video from R. Scott Media below.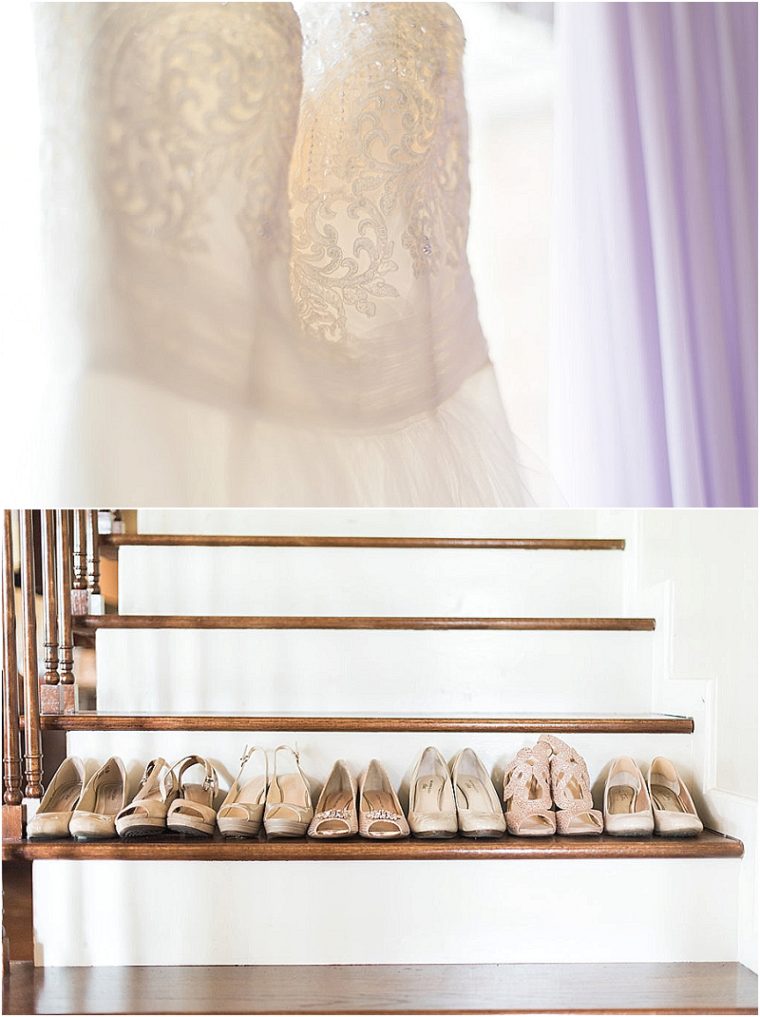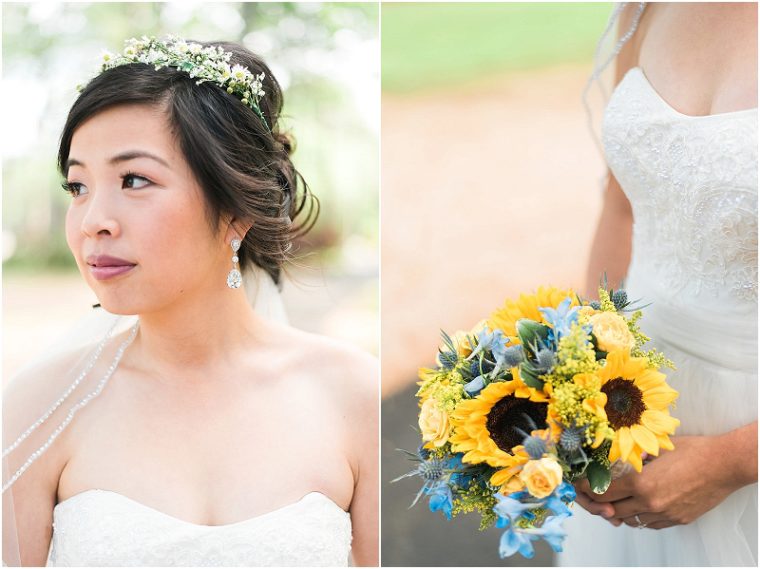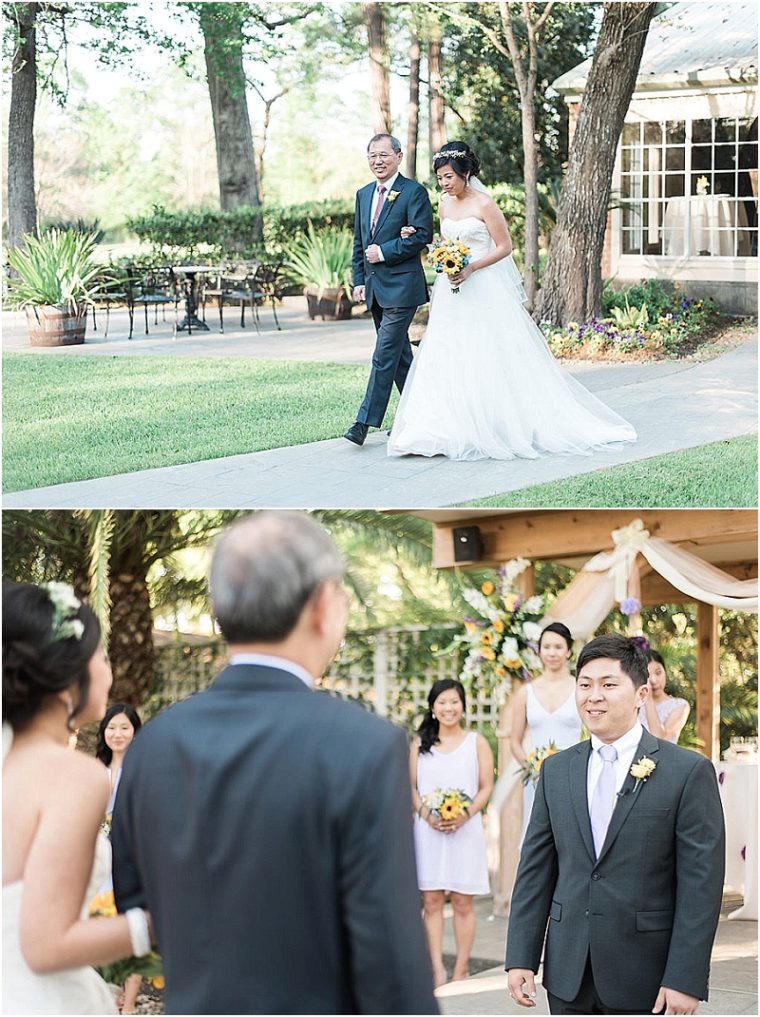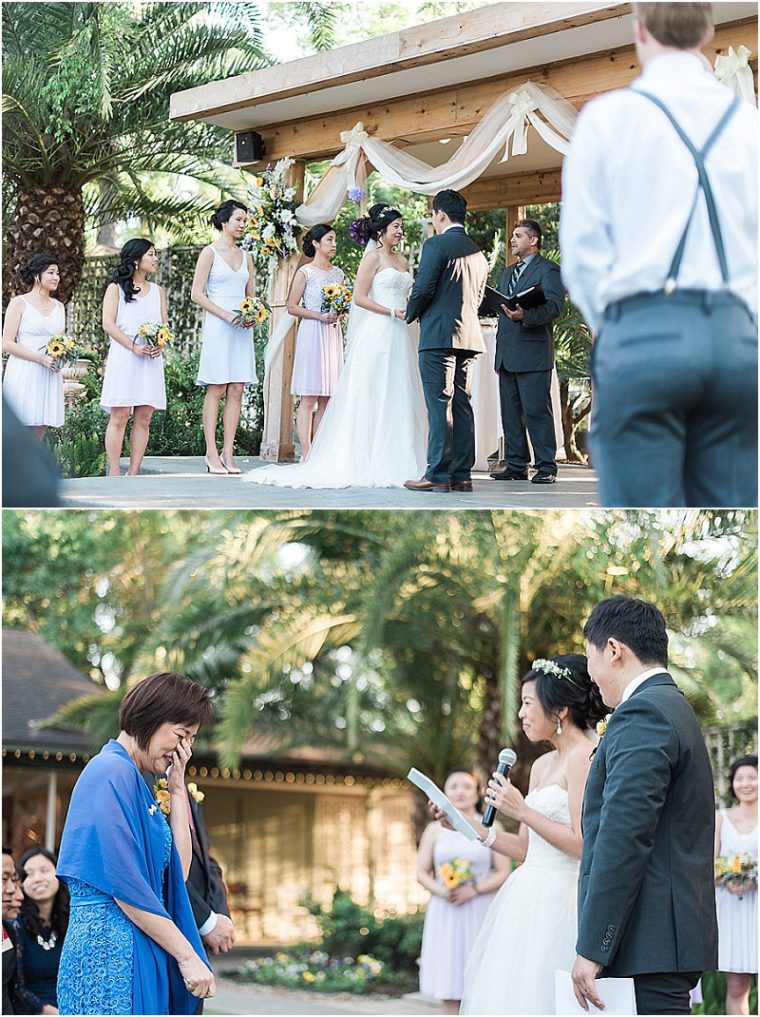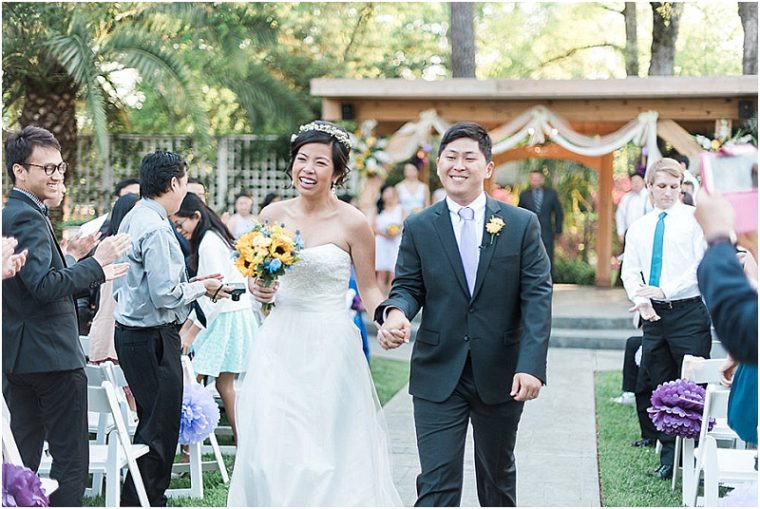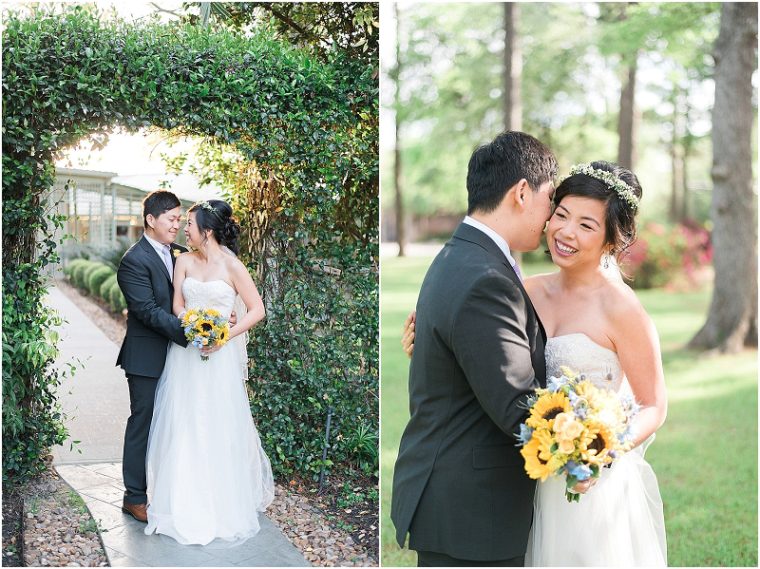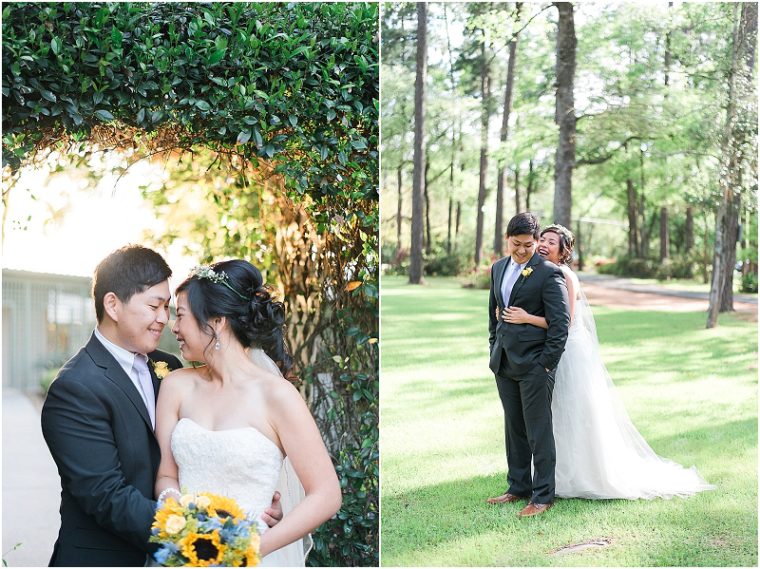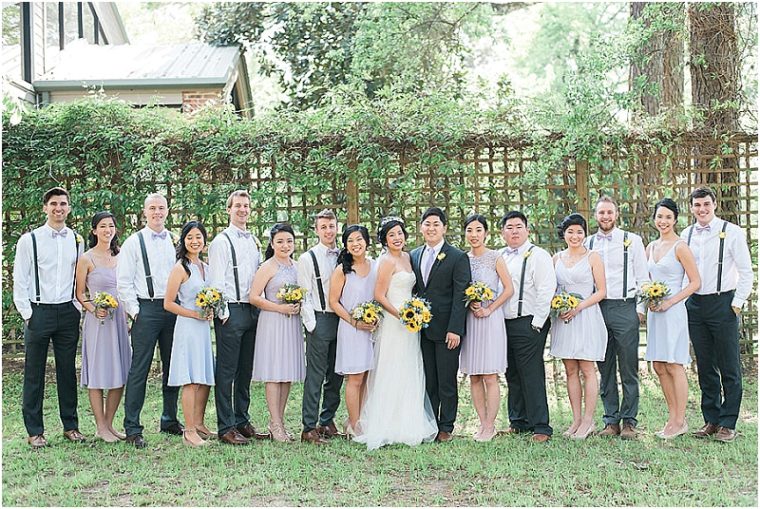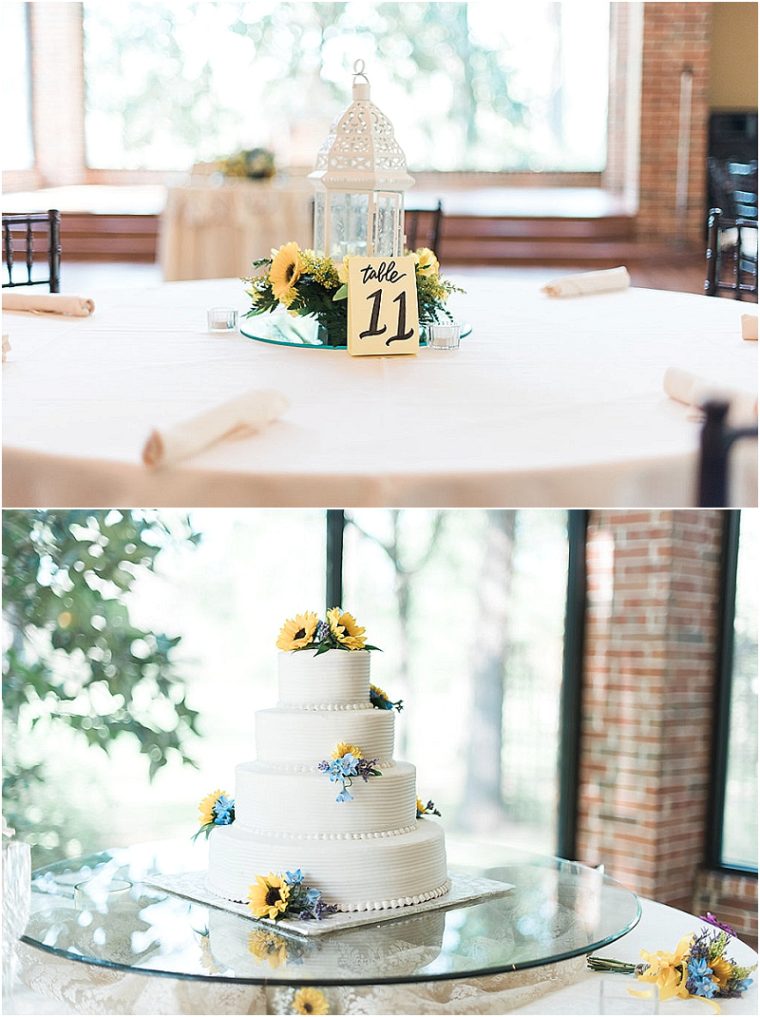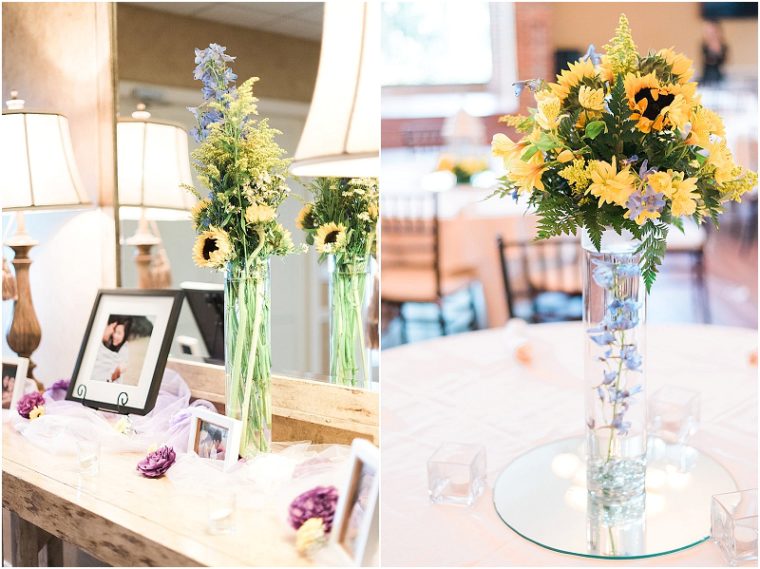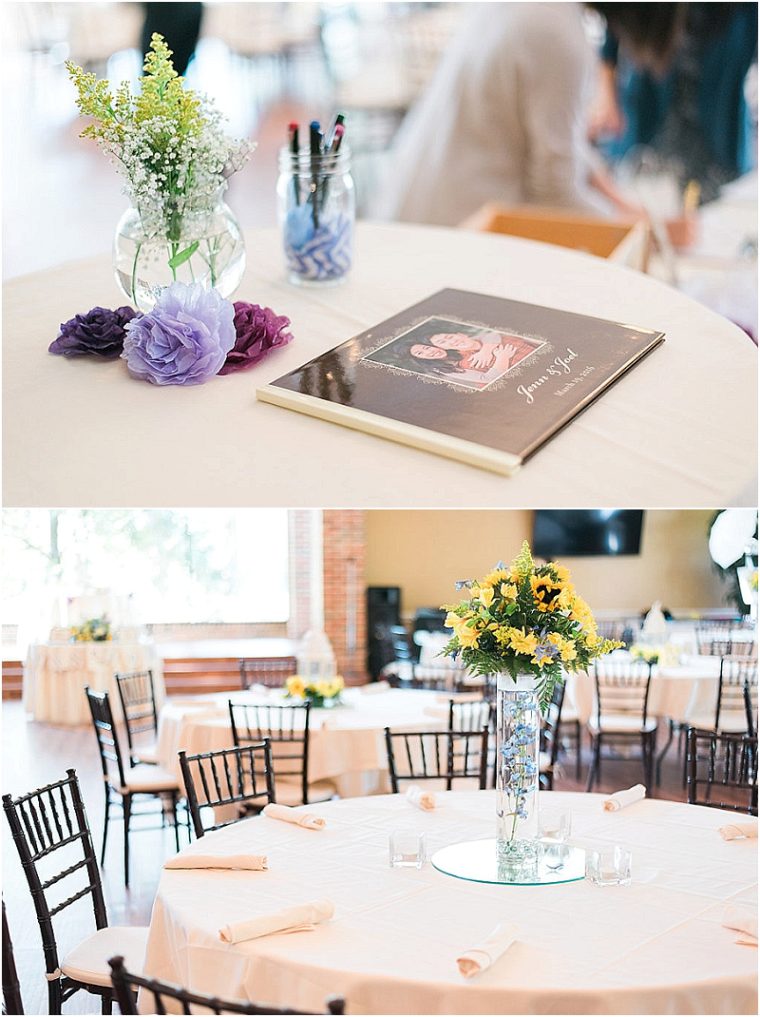 From the bride...Joel and I could not have asked for a better wedding day! Our friends and family came in from everywhere to join us. We desired the day not to just be about us, but we also wanted to bless our guests with a beautiful night of celebration and joy. Visually, we wanted our wedding to have a lot of natural light and to allow nature (trees, grass, plants, flowers, and sunlight) to be the centerpiece of decor. Although we were going for simplicity, we also wanted to mix in a hint of romantic style.
We also wanted our wedding to be very personal; thus Joel and I wrote our own vows to each other. Another unique feature that we included in our wedding was the letters to our parents. We set aside time during the ceremony to each read a letter of appreciation and honor to our parents, as we know that without them, we would not have grown to be the persons that each other loves. We were happy to see that our parents were moved by our decision and that afterwards, many of our guests told us that was their favorite part about our wedding. They mentioned that our wedding was very "us" in the sense that it was very genuine, mixed with lots of laughter and tears.
One of the DIY projects included mason jars (engraved with our names and the wedding date) to serve the role of escort card. The jars also were the wedding favors that we hoped our guests could remember the special day by. Our wedding colors were sunflower yellow and lavender purple-with the bridesmaids in lavender purple dresses, different shades of purple pom poms as aisle decoration, and sunflower bouquets.