This romantic Houston engagement shoot sent to us by Second Shots Photography is a great example of how being flexible with your photo shoot can really pay off. It might look in these amazing shots that the photographer or the bride spent hours staking out locations for the happy couple to pose, but the truth is much simpler. As the photographer describes below, the couple spent a lot of time walking around and posed by backgrounds that inspired or moved them. I love the variety of backdrops they used which all bring out different emotions in the viewer. The text seen in some of the photos really works well as a unique backdrop, and the reflection of the couple in the water is also a stunning image. Check out more photos from this lovely engagement shoot in the gallery.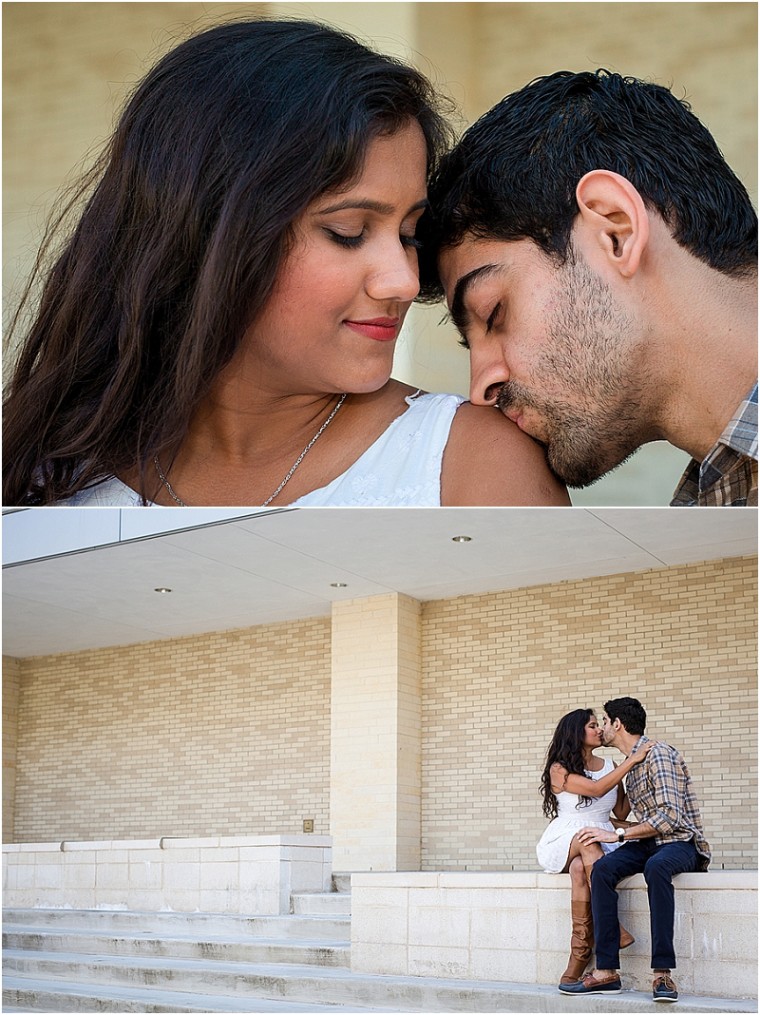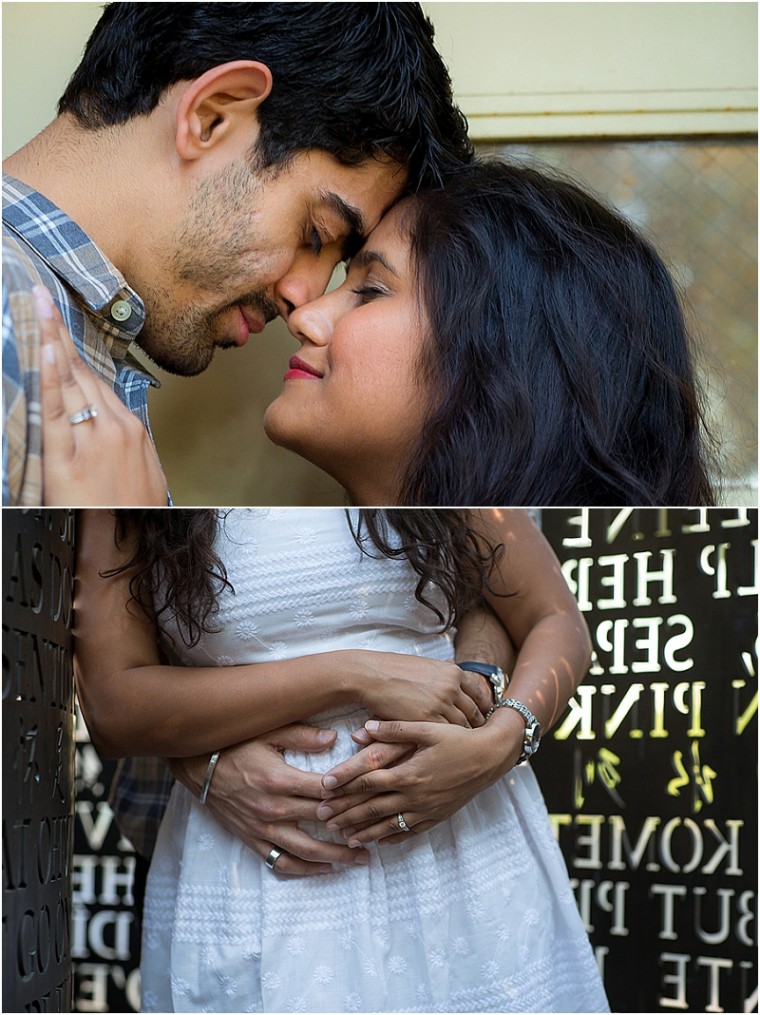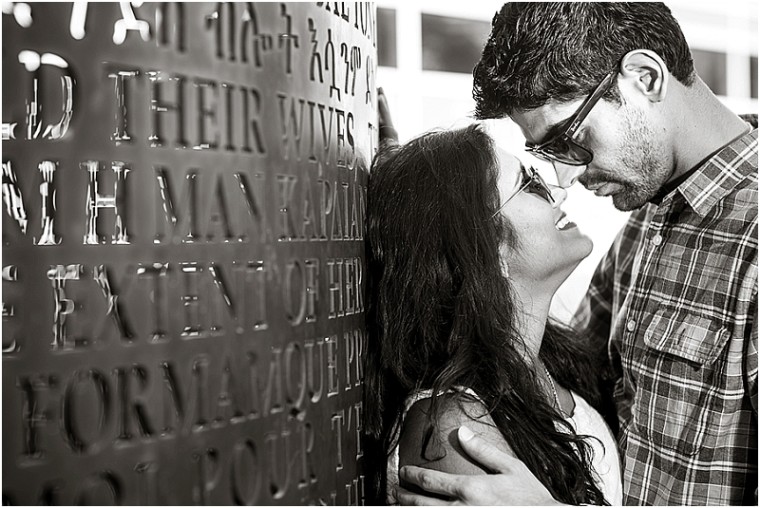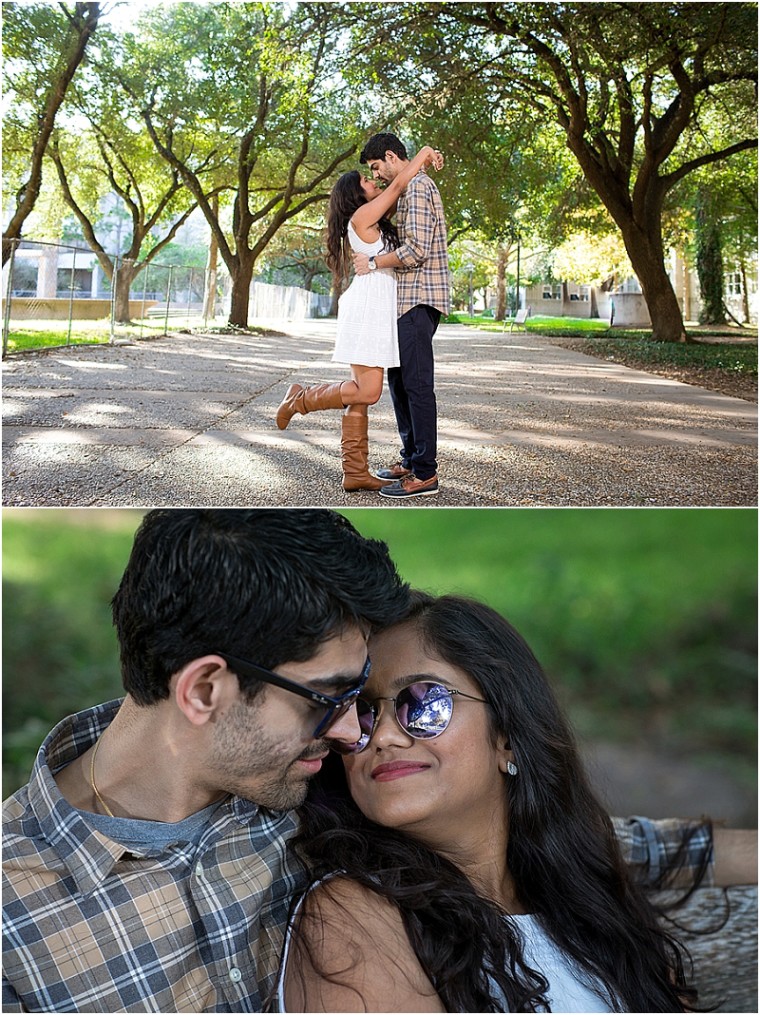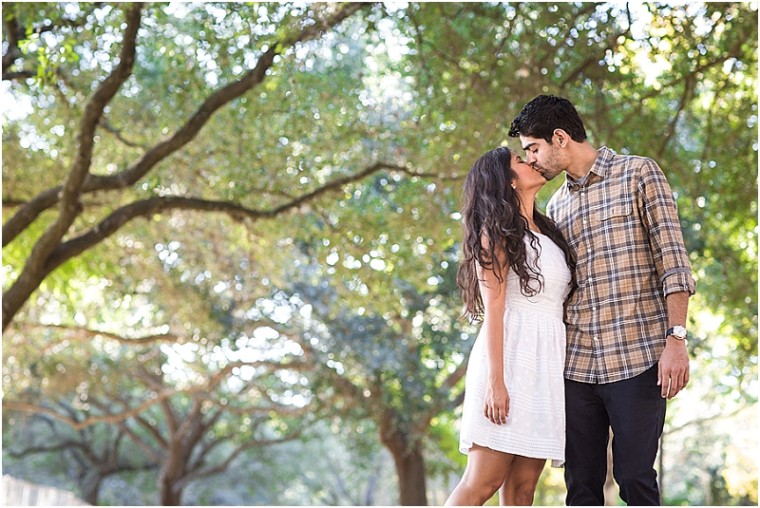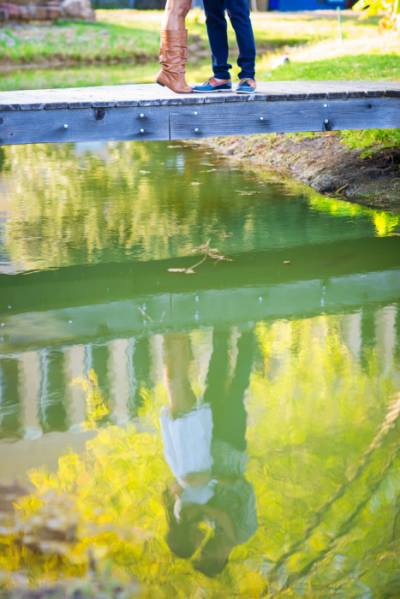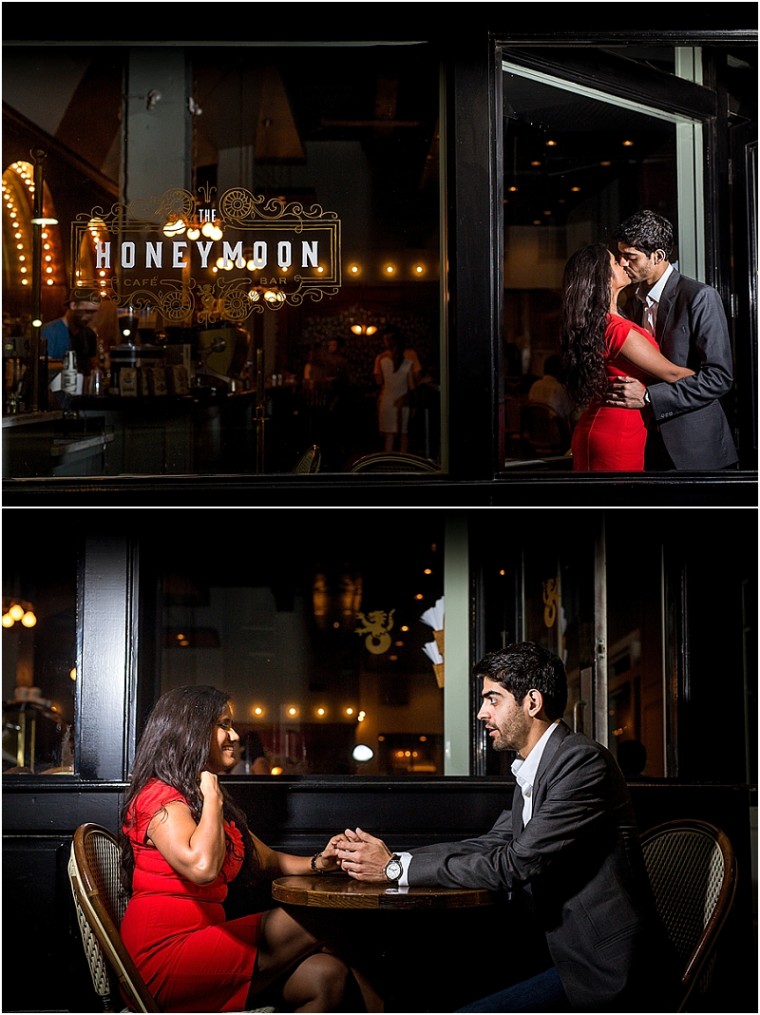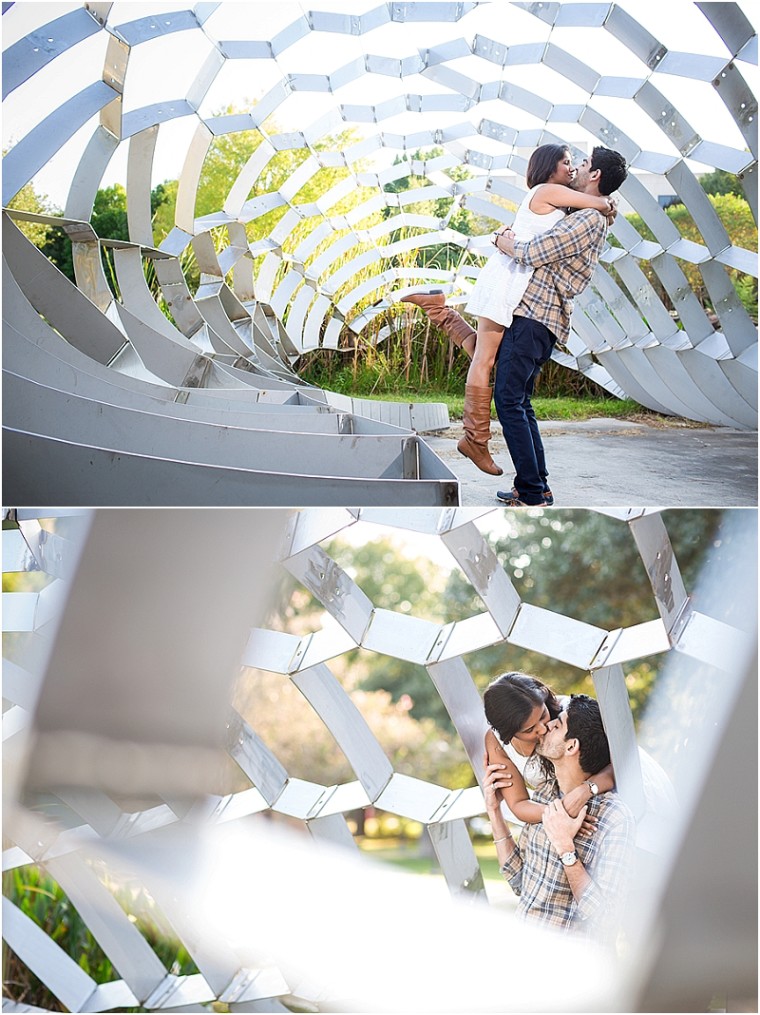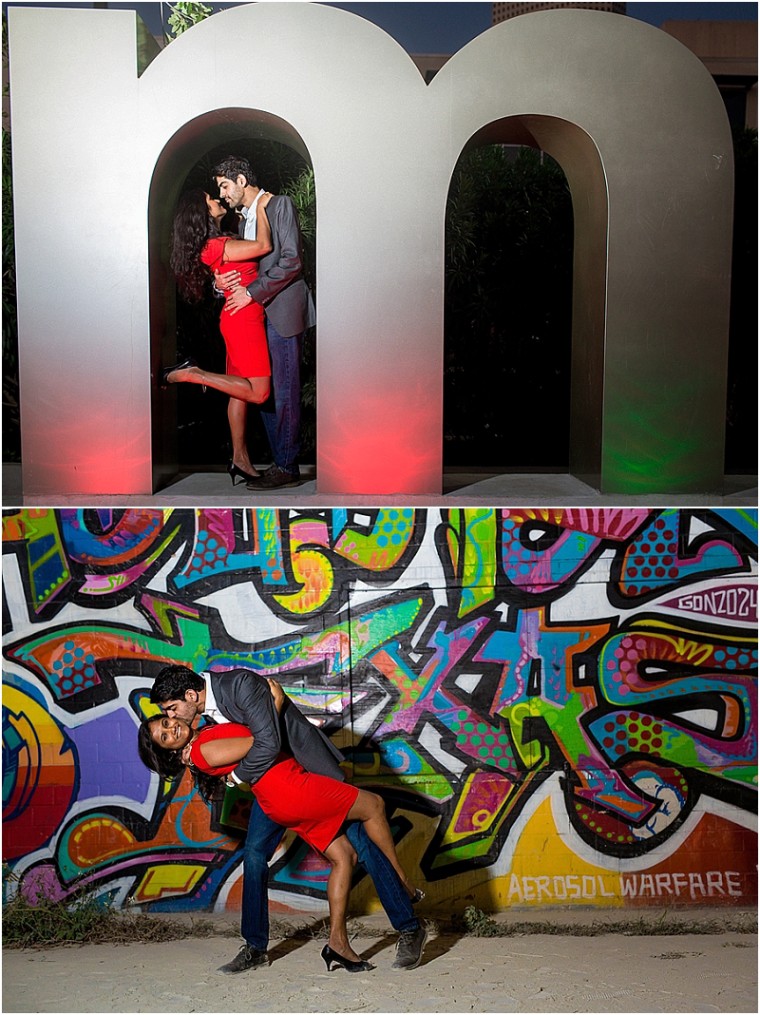 From Second Shots Photography...Wedding gifts are the best. Wedding gifts before the wedding is even better. I'd love to say that I can relate, but I wasn't as lucky as Pooja and Varun when getting the wedding gifts. A friend of the lovely couple found me, introduced them to my work, and gifted them an engagement session. With that history, I had to deliver something epic, and I don't feel like I failed them. Pooja and Varun met at The University of Houston some years back in the school's library. It was fitting that we started the session at the University of Houston. They currently live in the midtown area, so that was a natural fit for the second part of the session. What truly made this session so unique was the spontaneity that we used to pick the back drops. We literally walked around campus and much of the downtown area to find places that looked great and helped tell their story. While setting out for the midtown sign, we noticed a great outdoor diner that provide a great stop for Pooja and Varun to catch up under the stars of the night. I absolutely love the featured image that was taken in front of downtown's Honeymoon Café.
Above all, seeing the connection that Pooja and Varun have is utterly amazing. It's truly a treat to just allow people to be who they naturally are and limit the posing to get moments that are candid, close, and reflective of who they are as individuals and as a couple. Before we finished, we spent a little time at the graffiti wall which provided the perfect back drop for an urban feel that they desperately wanted to add in.