It is rare we get to see a styled shoot through three different lenses. But this is exactly the case with this River Oaks Garden Houston styled session. You may remember this same scenery through these various lenses, and now we have a third lens to add to the mix. Elizabeth Abshire Events & Design pulled together an amazing team of vendors and put her unique spin on this secret garden theme. Check out the gallery for even more loveliness.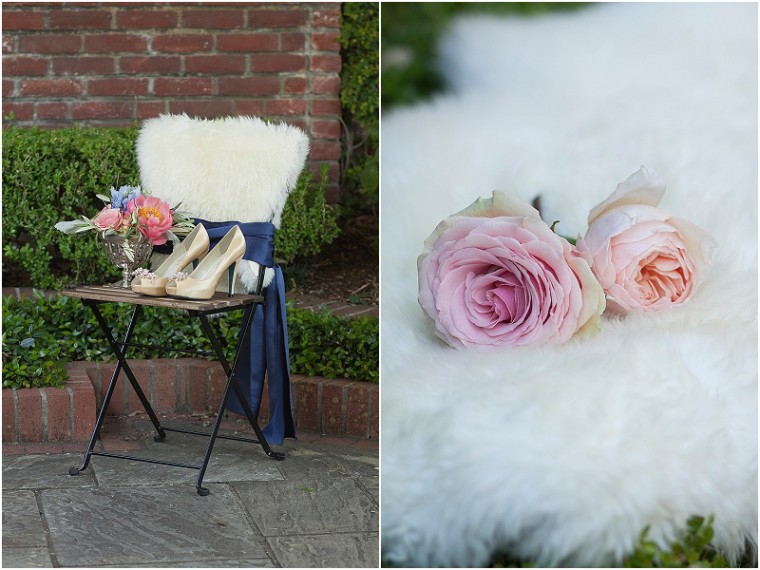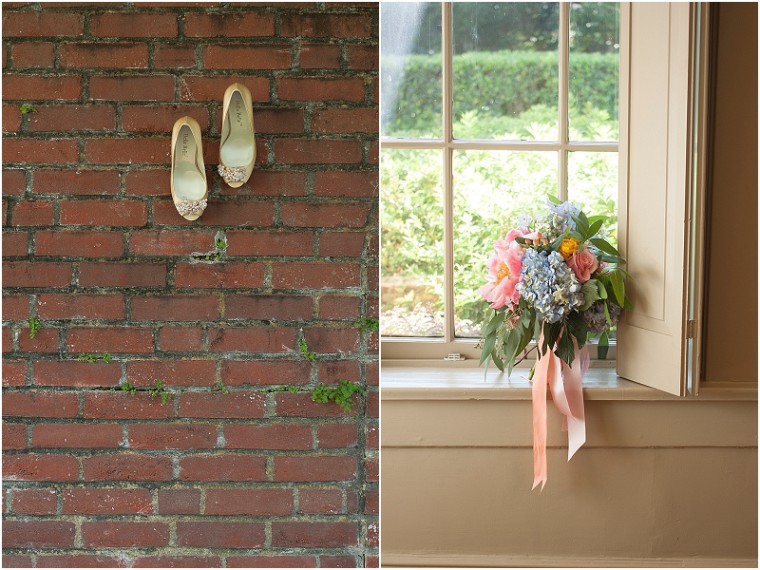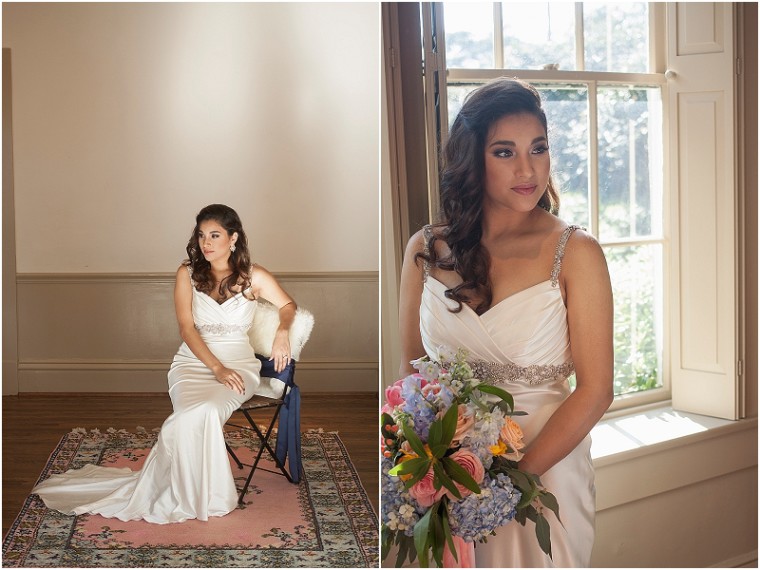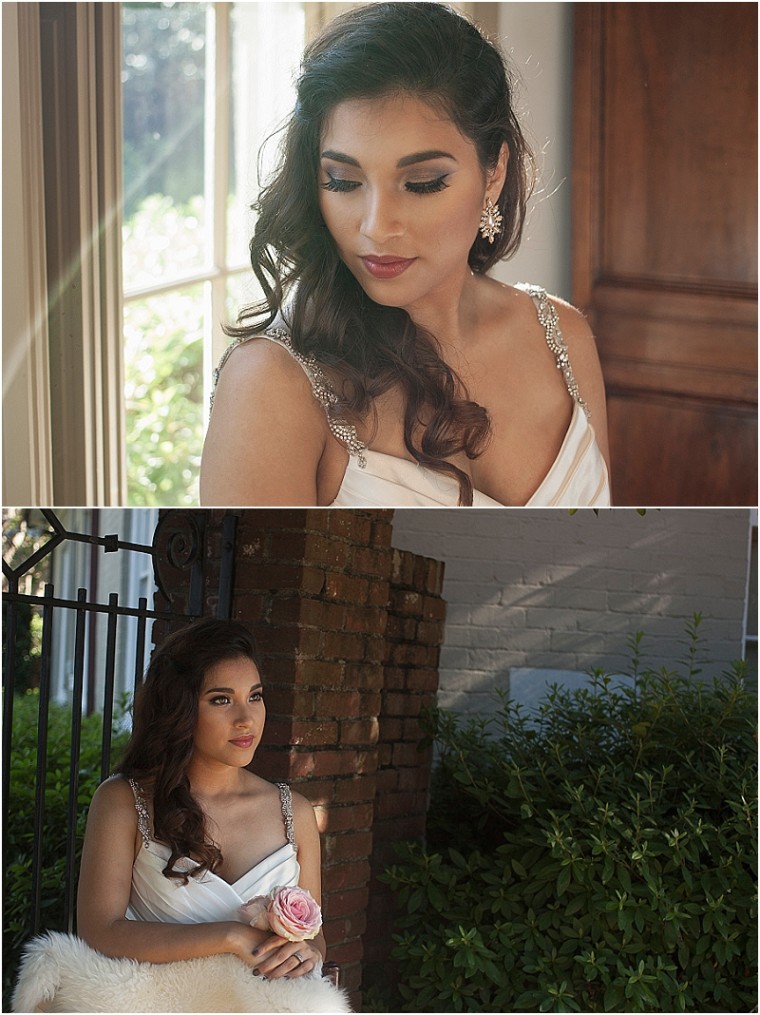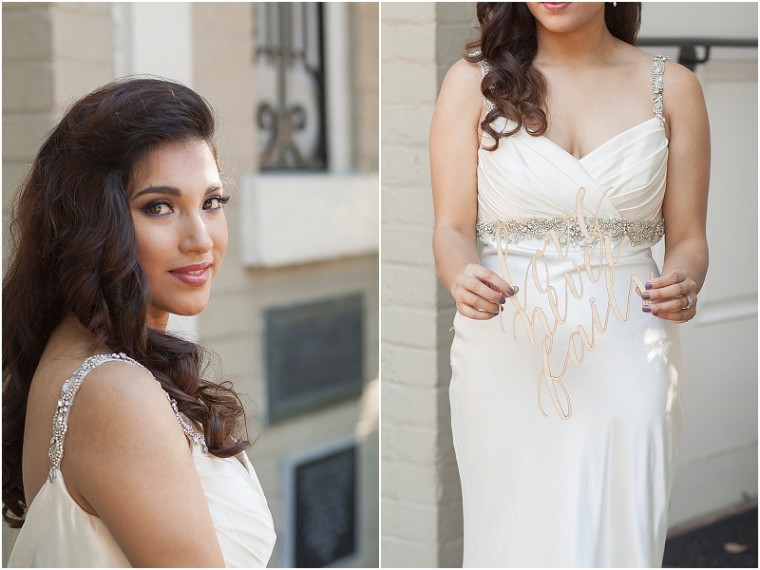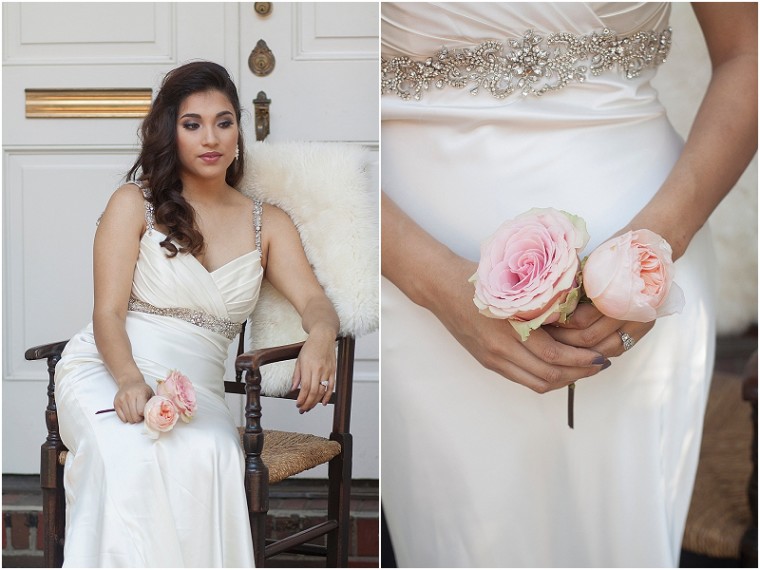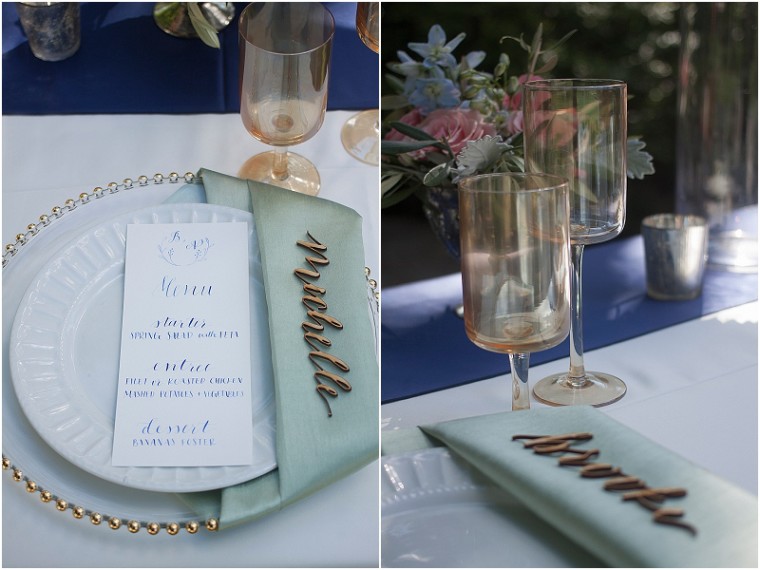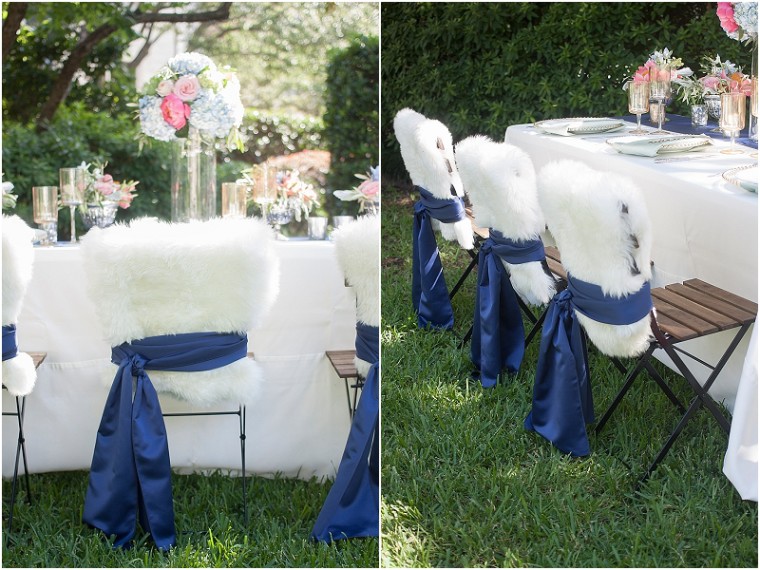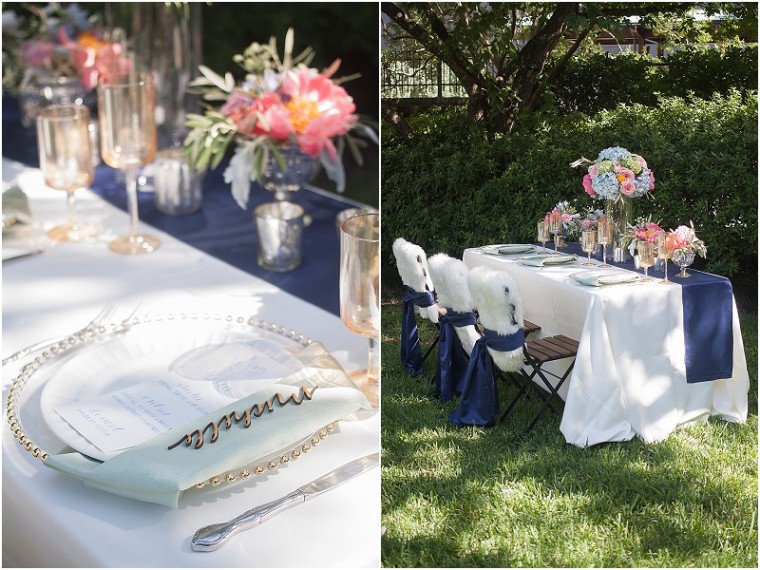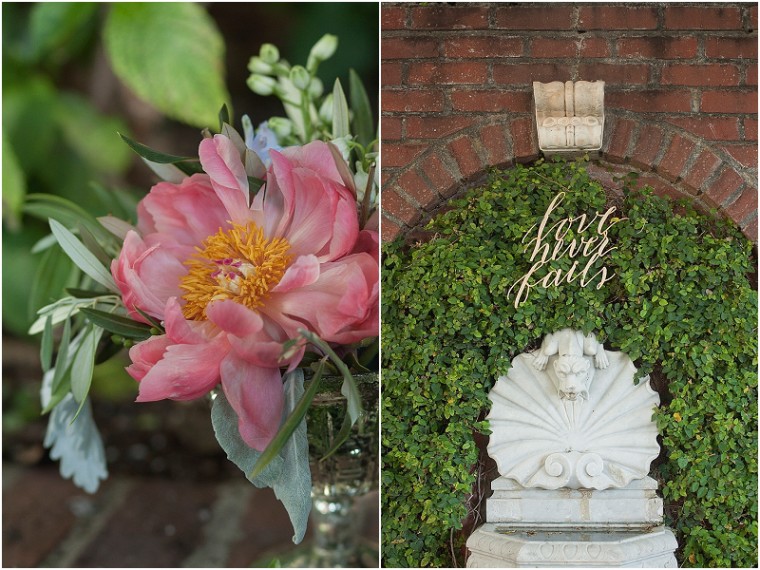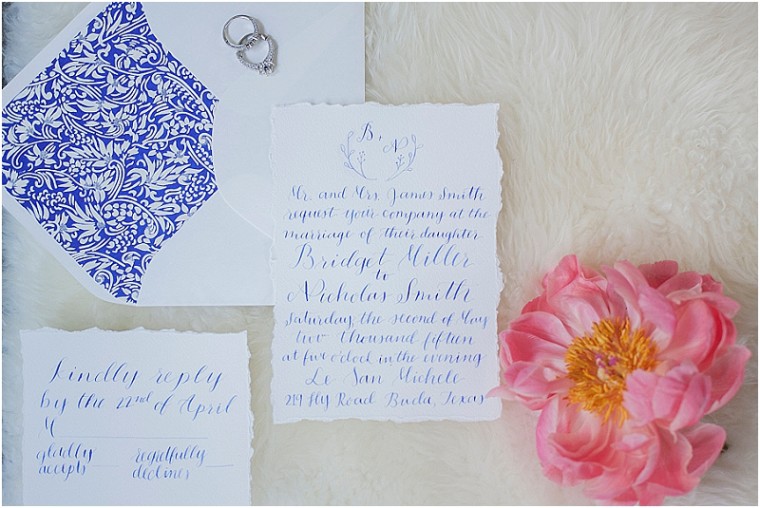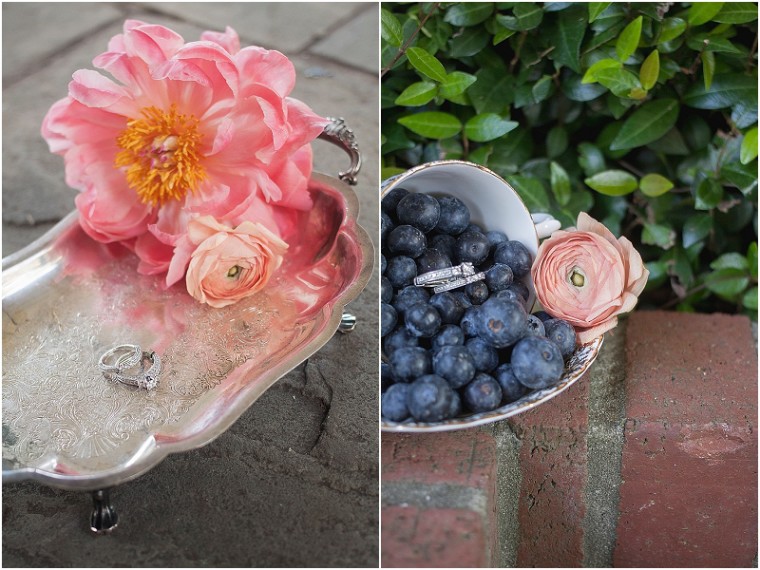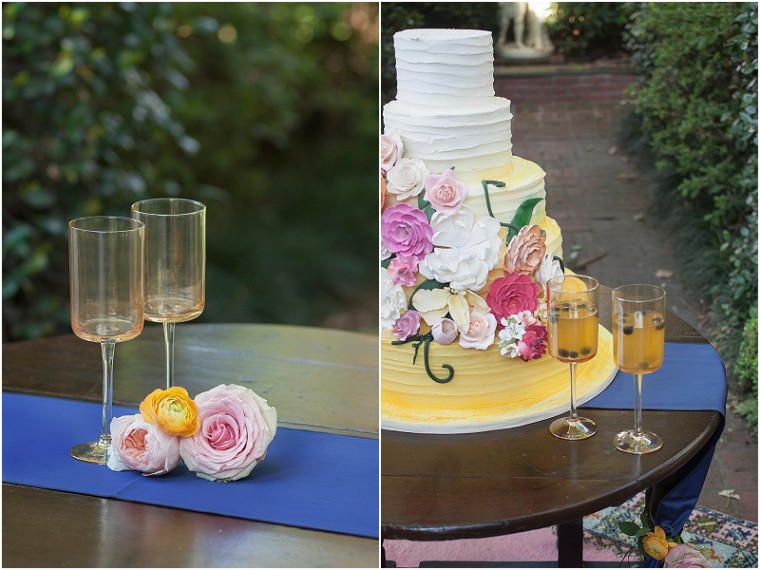 From Elizabeth Abshire Events & Design...When you find yourself in a lush garden surrounded by gorgeous greenery and rose bushes, you begin to feel overwhelmed with romance. When the team arrived at our location, our jaws dropped at the beauty surrounding us. There were two specific areas that wowed-an ivy covered wall fountain and a gorgeous arch tucked away on the side of the property
When House of Hough unveiled their linens, all of our eyes shot right to the navy blue runner. With the gold and blush trend taking over the wedding décor scene, it was refreshing to see something different. And a gorgeous runner is the perfect way to incorporate "something blue." However loving all things feminine, I didn't want to leave the tablescape without making the otherwise masculine navy blue pop with pink, yellow and muted mint.
We loved the mixture of textures and visuals of the garden and really wanted to incorporate that concept into our design. Wooden chairs with fluffy fur backs, blueberries in a teacup, gold and silver metallic touches and laser cut wood place settings and cocktail stirrers really brought a touch of glam to our serene setting. Antique glasses and an oriental rug brought out feelings of tradition throughout our shoot. Our goal was to bring a sexy and romantic tablescape to our intimate affair. A slew of pastels and dark blue did just that.
We really wanted an organic feel but could not resist shooting our beautiful bride in the front room of the club. Flooding with natural light and layered with original hard wood floors and window fixtures, our bride looked nothing short of angelic. River Oaks Garden Club really is the perfect spot for those who want the best of both worlds-luxurious and harmonious.
What is more romantic than sneaking through the garden to toast and cut your wedding cake under beautiful green arches? We all swooned over this part of the property and the addition of the five-tier cake could not have been more perfect. Rather than keeping with the pastel, we wanted to make the cake stand out. The bright yellow ombré was the perfect touch.