A Rapunzel inspired Houston styled shoot is the perfect remedy for a dreary winter day. Filled to the brim with sunshine and wildflowers, this styled session will surely put a smile on your face! Kasey Lynn Photography pulled together some of Houston's most sought after vendors to create this purple-infused session. The gallery contains even more images to smile at.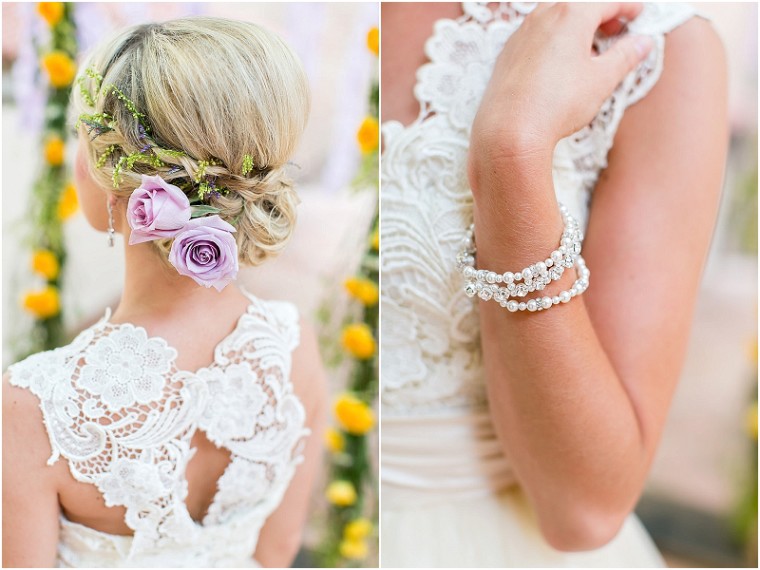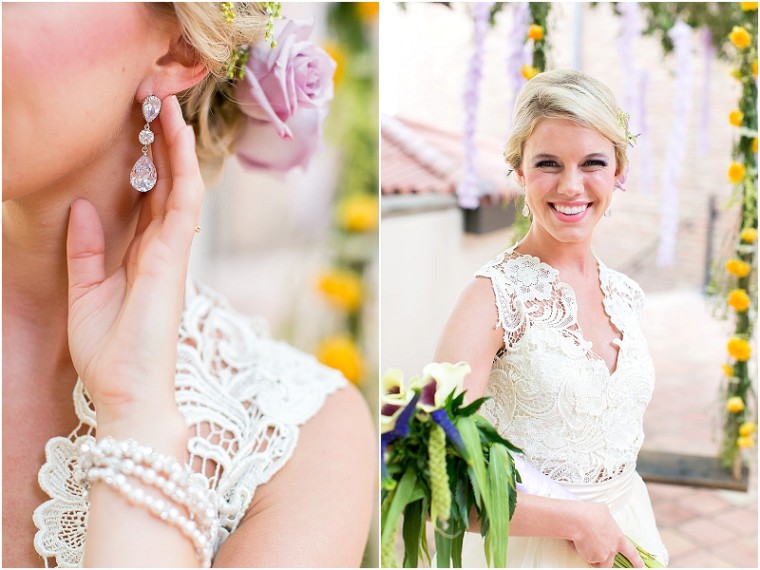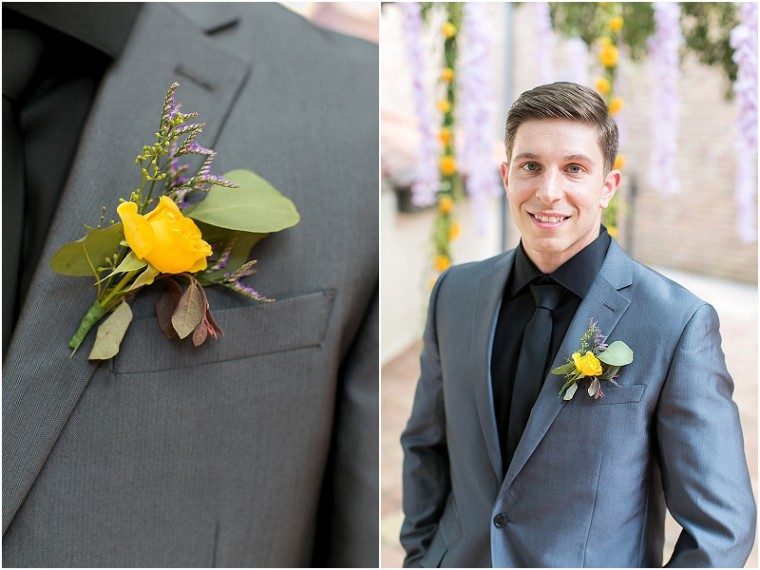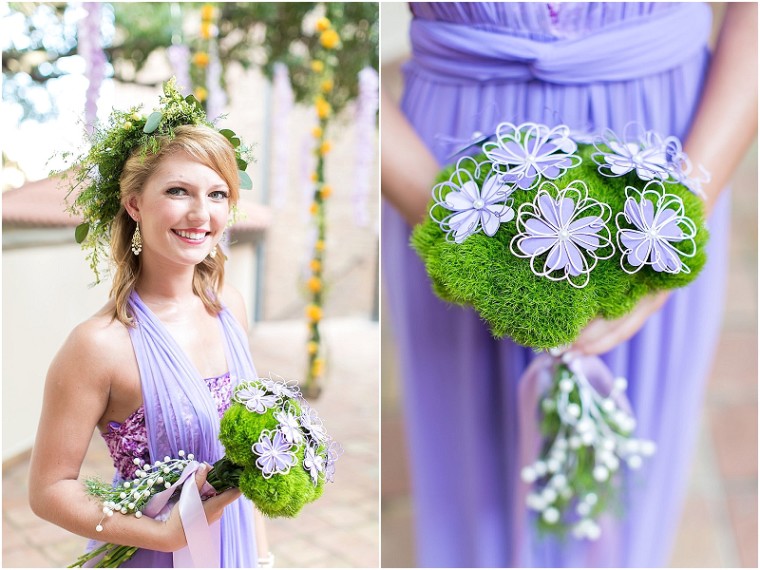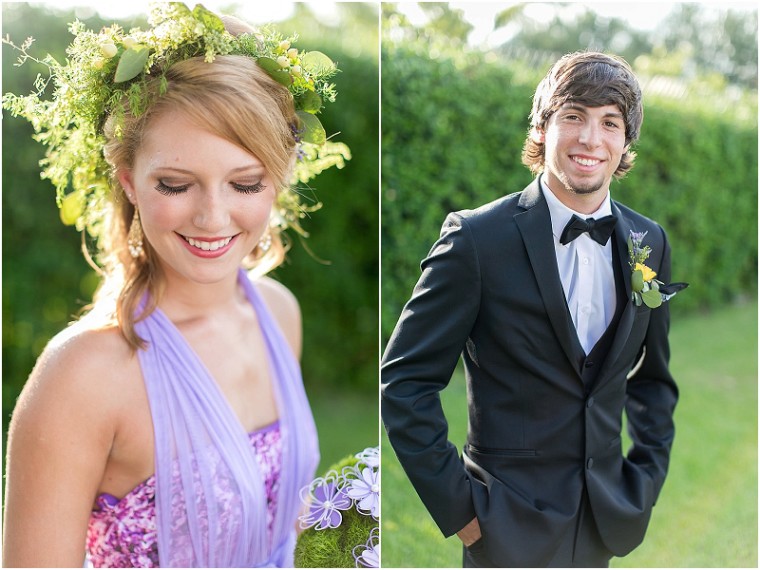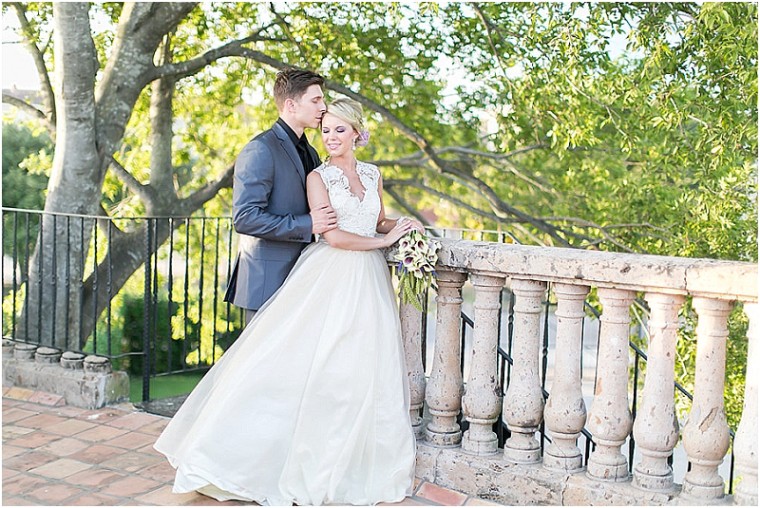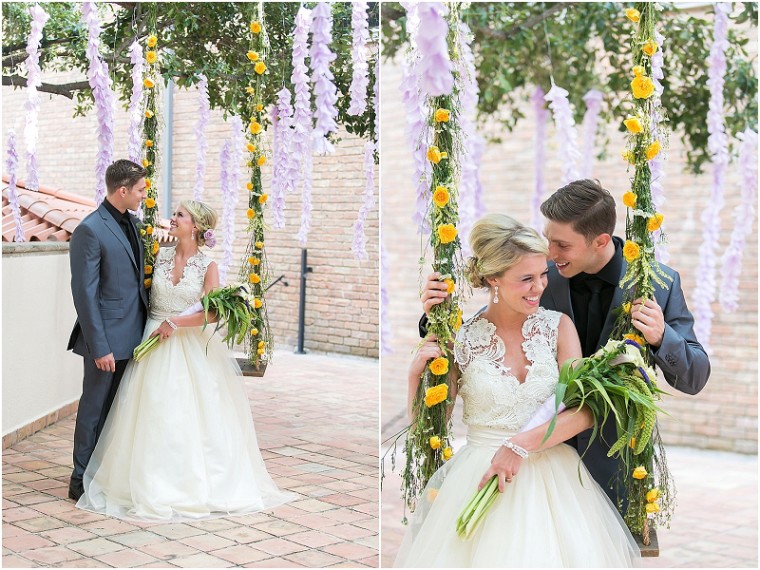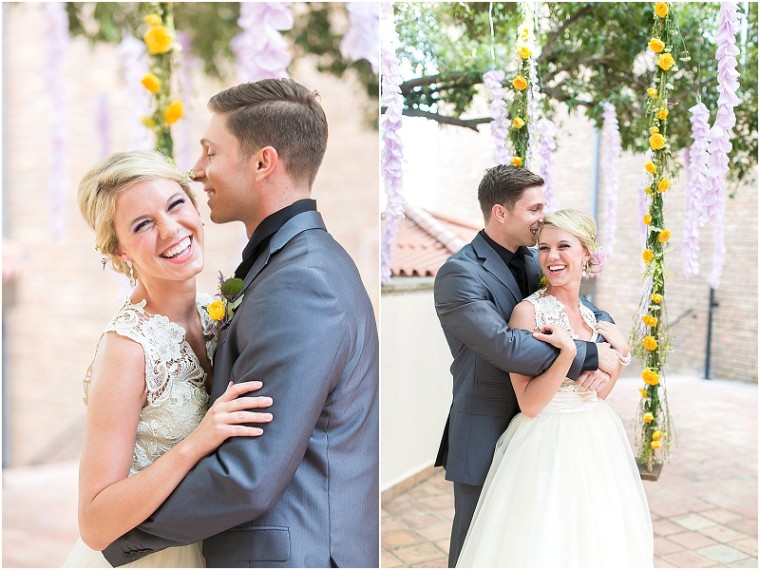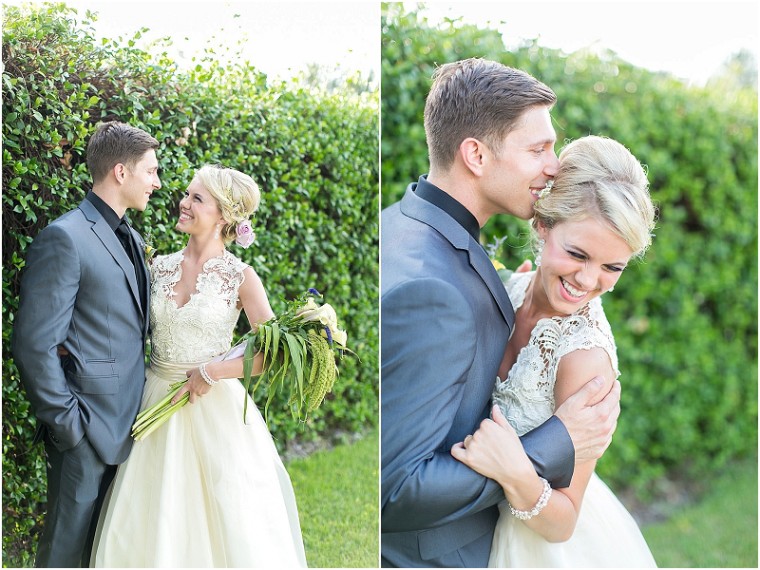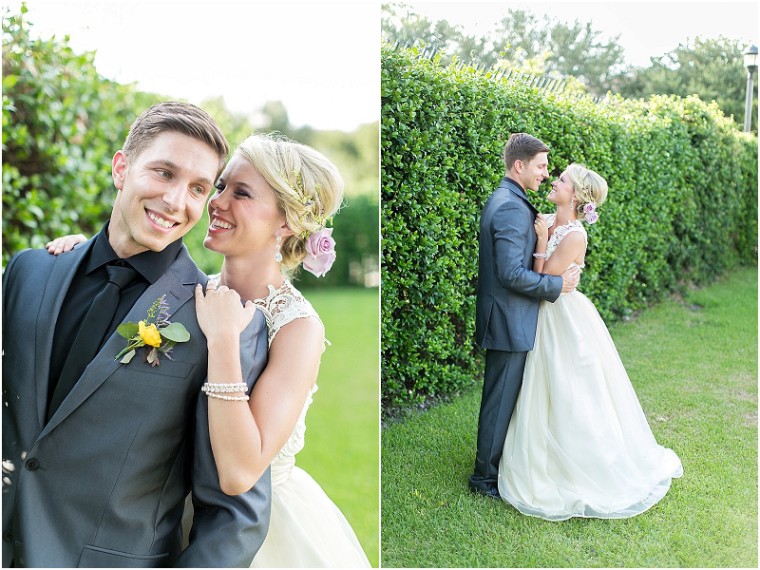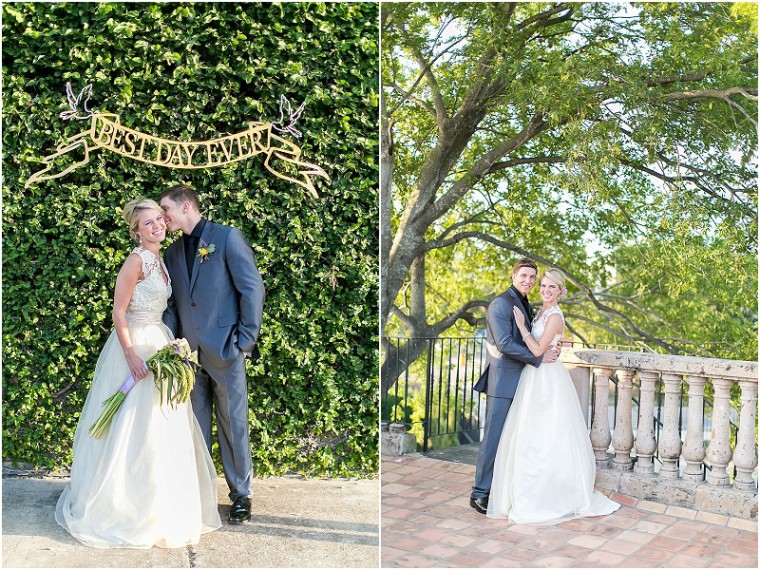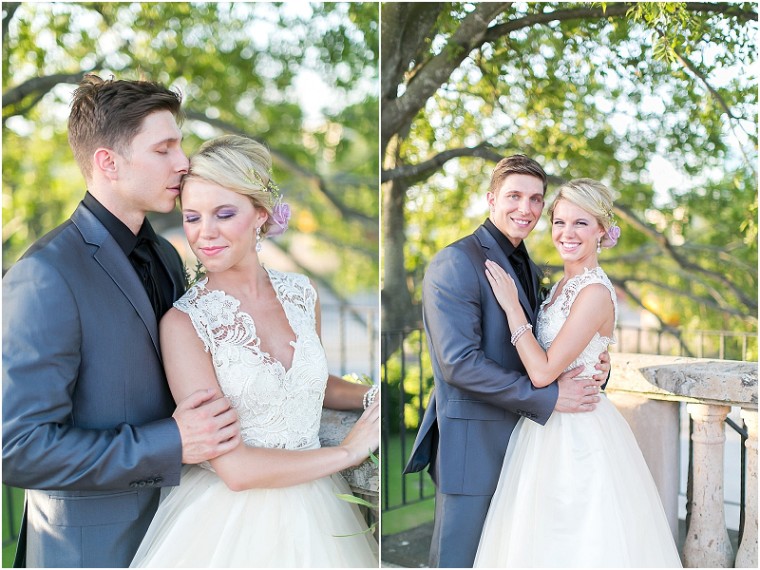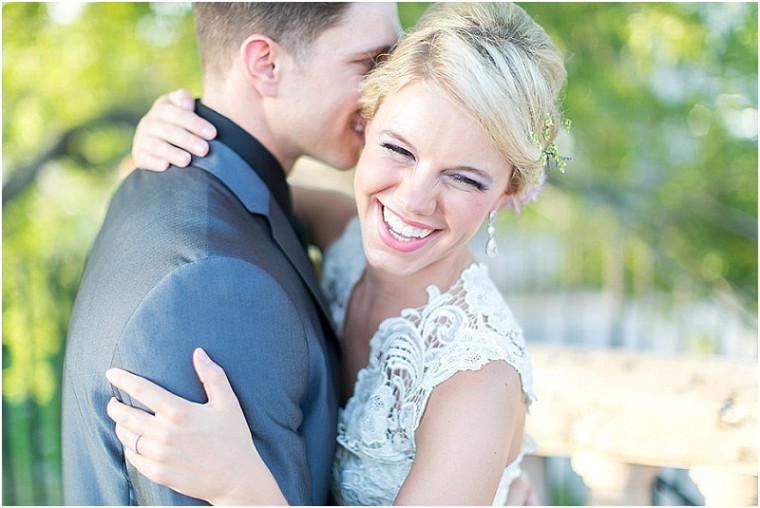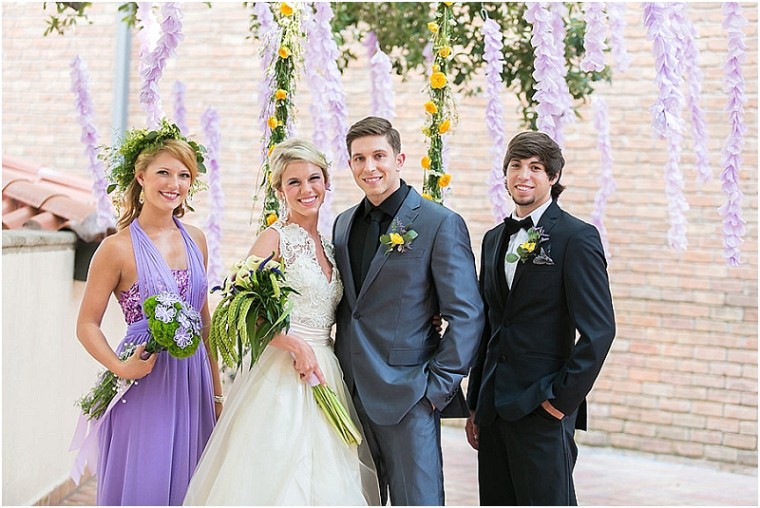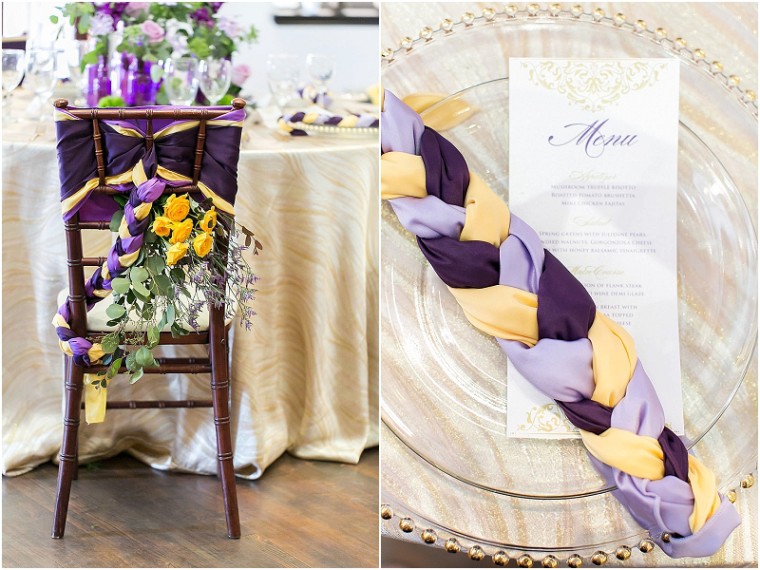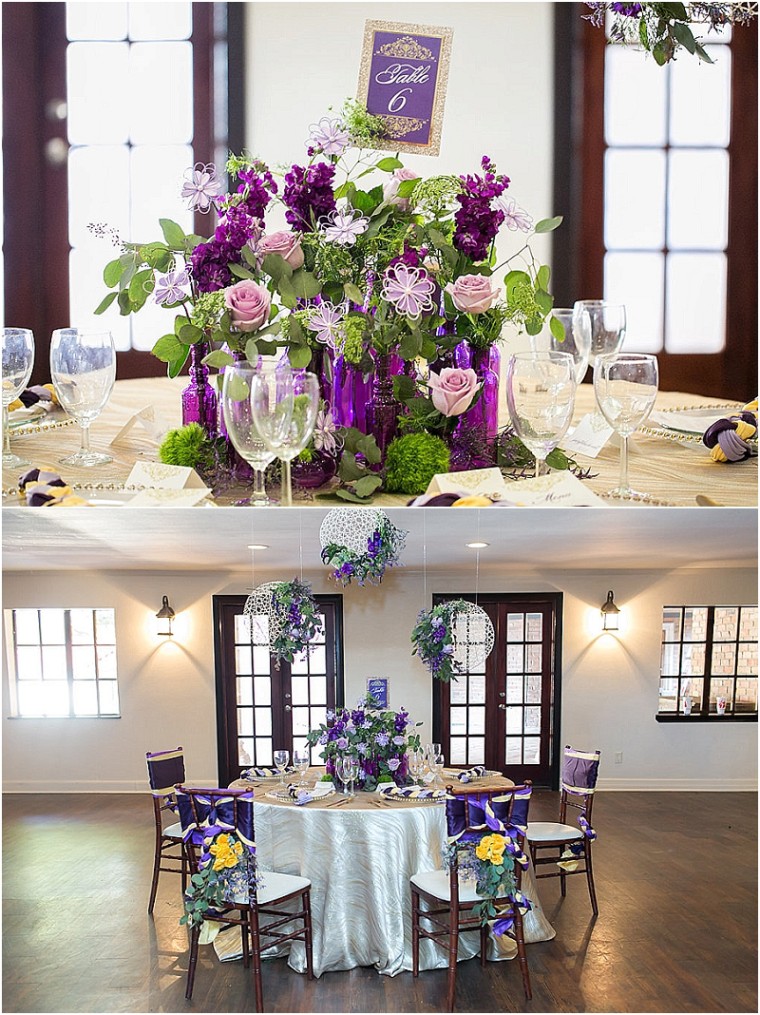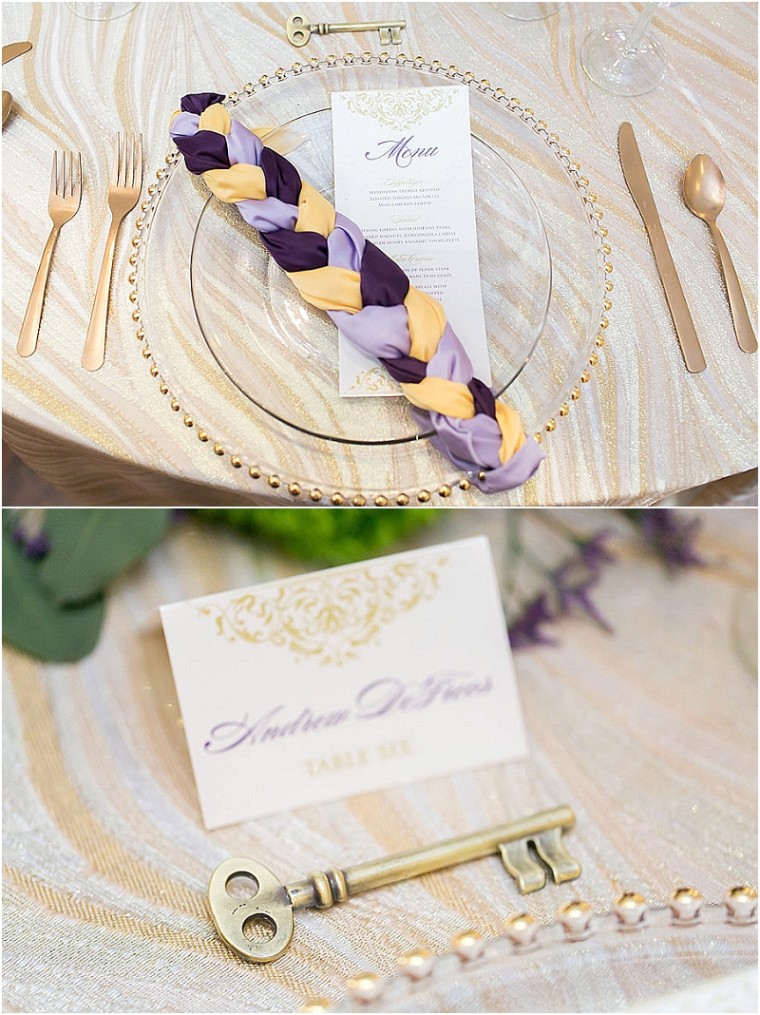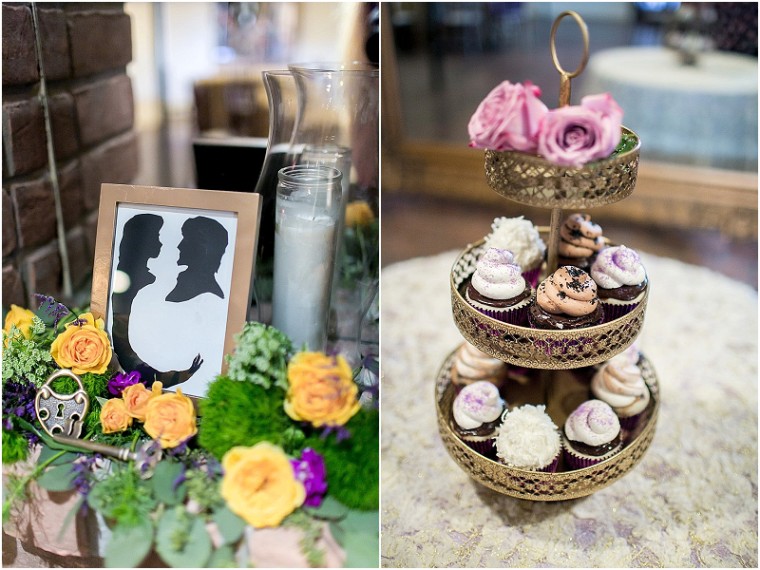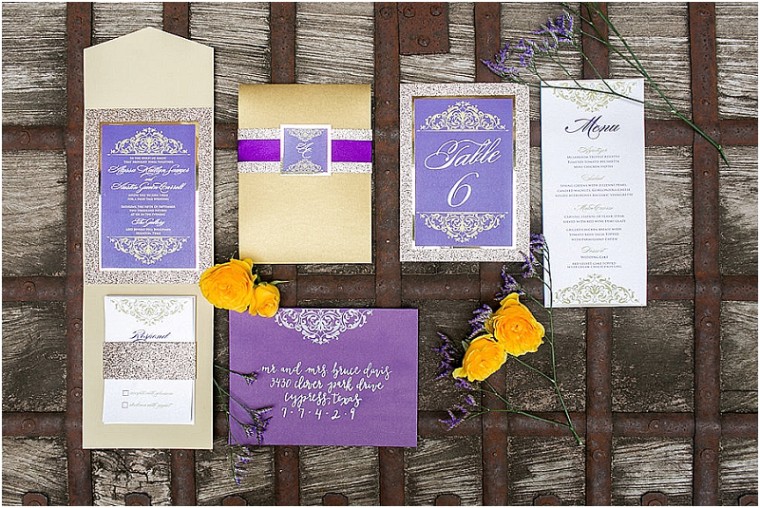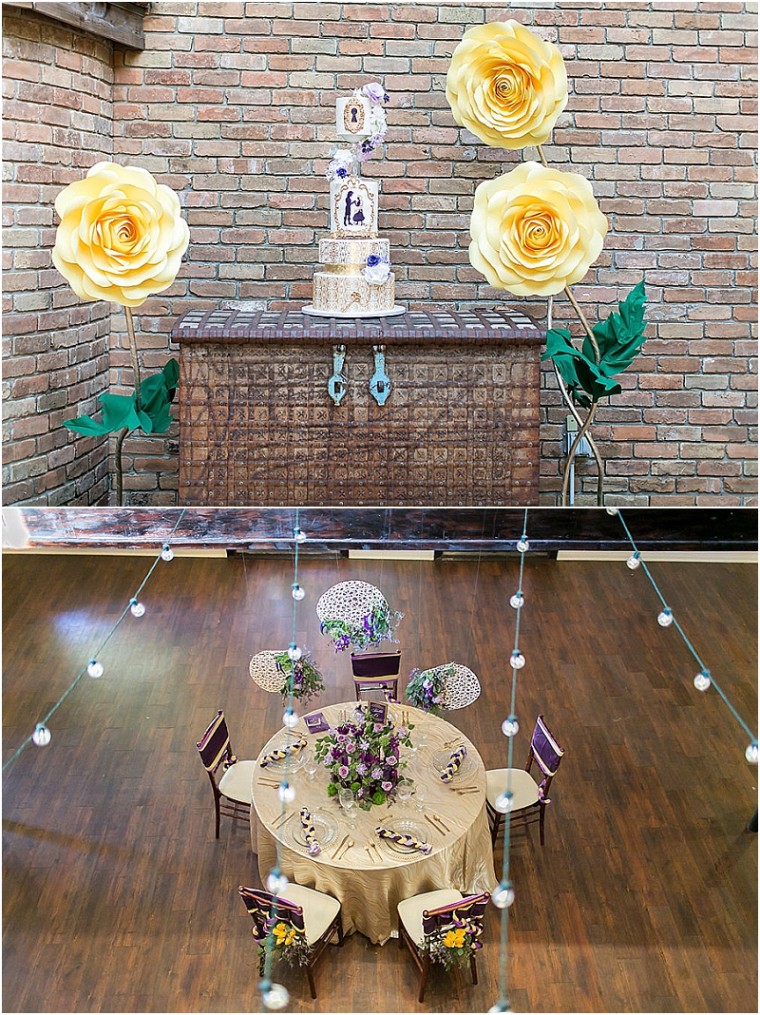 From Kasey Lynn Photography...This magical shoot was based on two simple and stunning concepts; a love of purple and lavender and bringing the incredible beauty and sense of magic of Rapunzel into a modern event. The guiding inspiration throughout this shoot was how would a princess's magical friends decorate a modern wedding. That inspiration was a little far-fetched but with every decision we came back to this premise and the result was amazing.
The reception was beautiful and enchanting. Above each table were suspended centerpieces created by weaving a mix of fresh flowers through open weave straw Ikea placemats, an incredibly easy DIY for brides. The tables included centerpieces of clusters of purple glass bottles arranged with a mix of live and paper flowers.
Our bride epitomized the purple loving princess Rapunzel. She was as beautiful on the inside, as she was gorgeous on the outside and it showed in every photo. The simple ceremony was focused on the bride and groom. Rapunzel and her prince were married against a lush green backdrop with a simple banner held by two doves proclaiming "Best Day Ever". The bride's and bridesmaid's unique bouquets added the sense of the magic this scene evoked. The bride carried a simple, yet elegant bouquet of calla lilies and millet that looked handpicked by her woodland friends. The bridesmaid's bouquet was an incredibly unique mix of green moss carnations and whimsical paper flowers.
The chair backs, a favorite feature, were simple braids with tucked woodland flowers, but they made such an impact and declared the inspiration so well. The wedding cake was truly fit for a royal couple and their guests and worthy of the spotlight. The gorgeous design featured multiple tiers, gilded framed silhouettes, and gold piping.
The reception also featured a stunning flower laced rope swing, that looked like it sprang from the pages of a book, set in the middle of a towering oak strewn with hanging paper wisteria garlands. Que the magical melody! The finale featured an adorable scene of the royal couple entering their magical home surround by giant yellow roses.