Ben of Sassani Photography is an absolute beast with the camera! Whenever he sends me anything, I sit amazed at how he can capture such innovative images (as seen in this amazing wedding). This purple and silver Houston wedding is no departure from his signature style. Held at the opulent Hotel Zaza, this wedding is over-the-top gorgeous! It is complete with sky-high floral arrangements, shimmering linens, and yes--a wedding cake replica of the bride's dress. There is even more fabulous images in the gallery.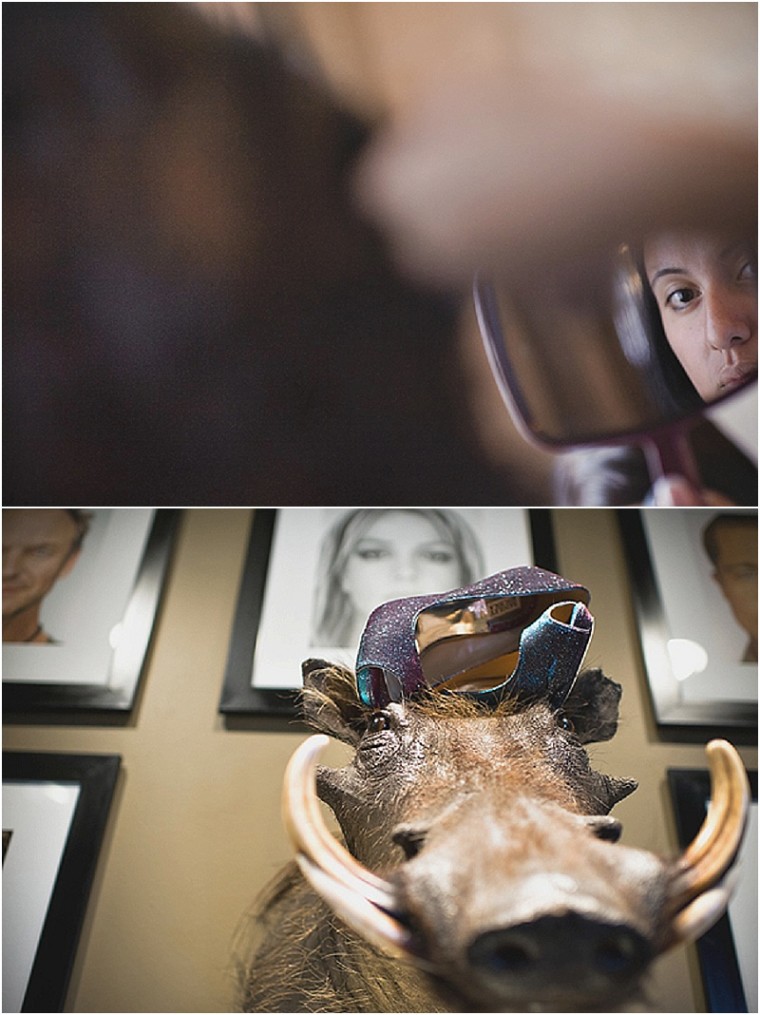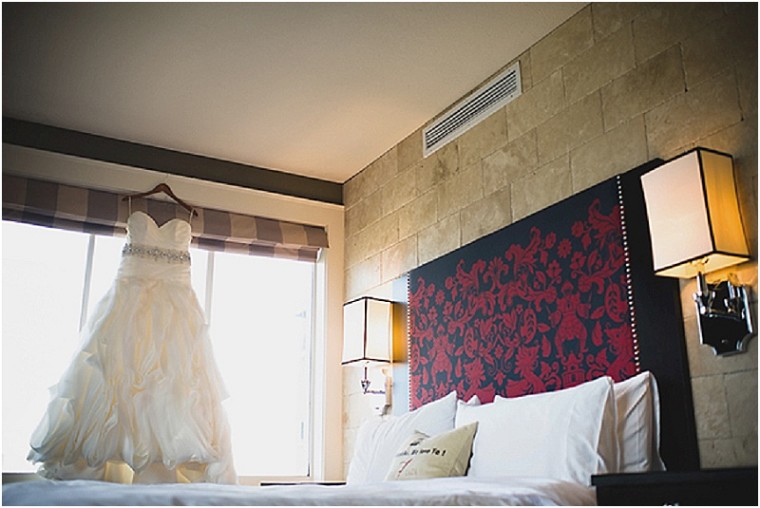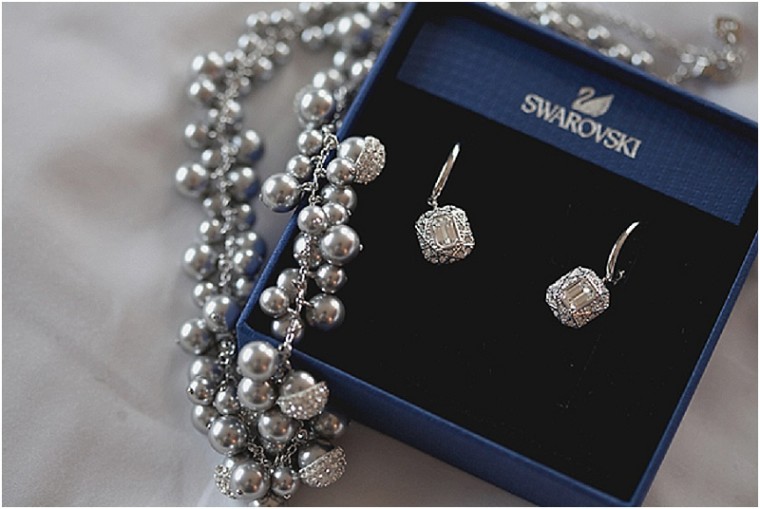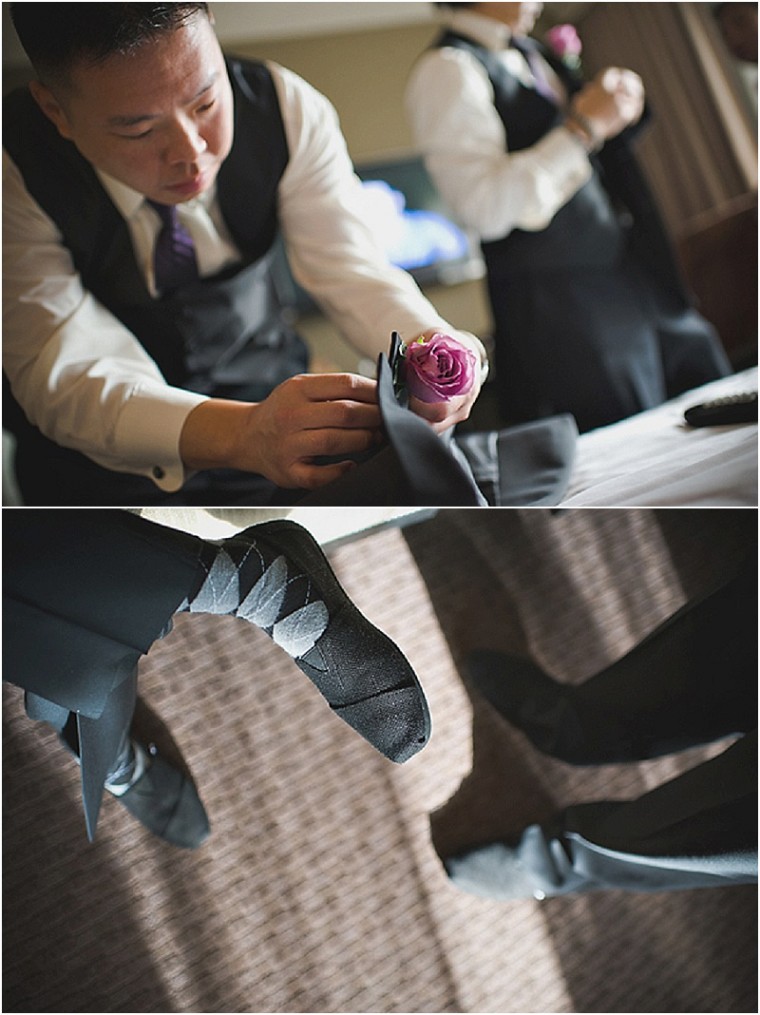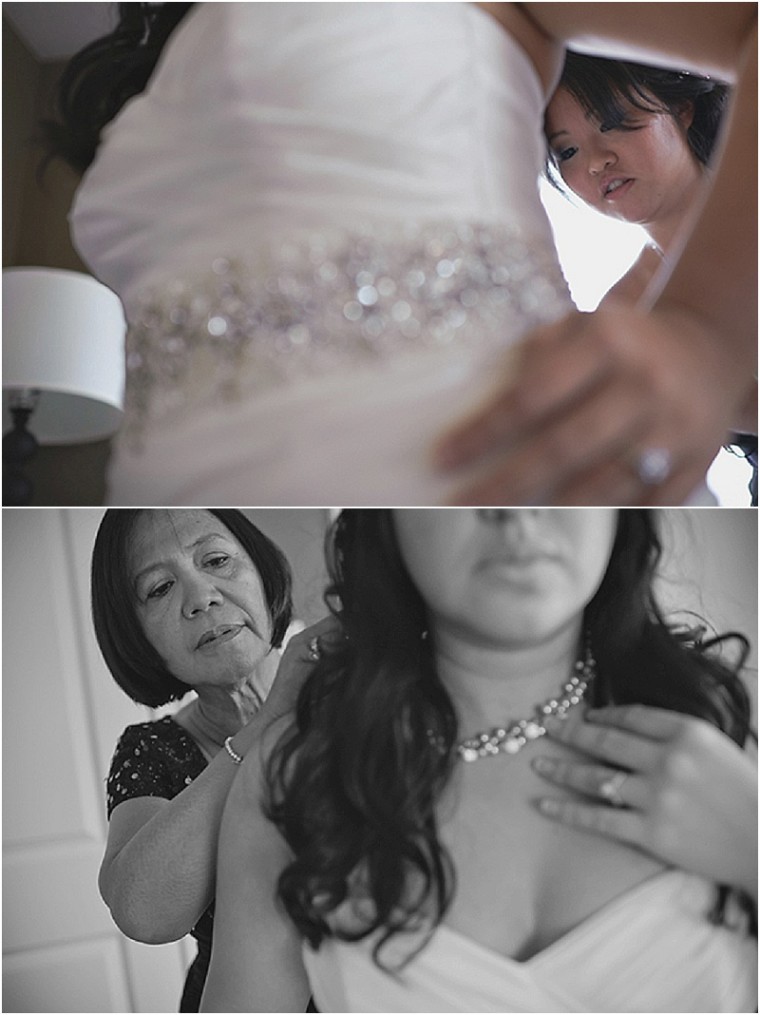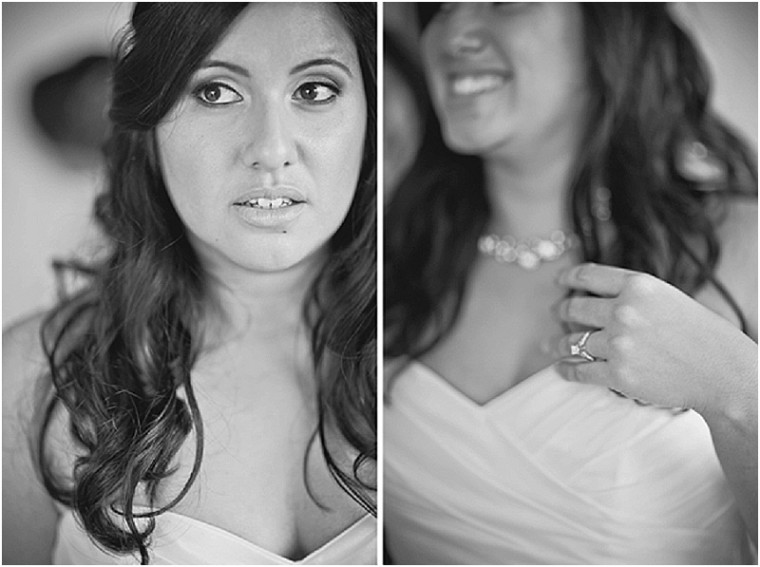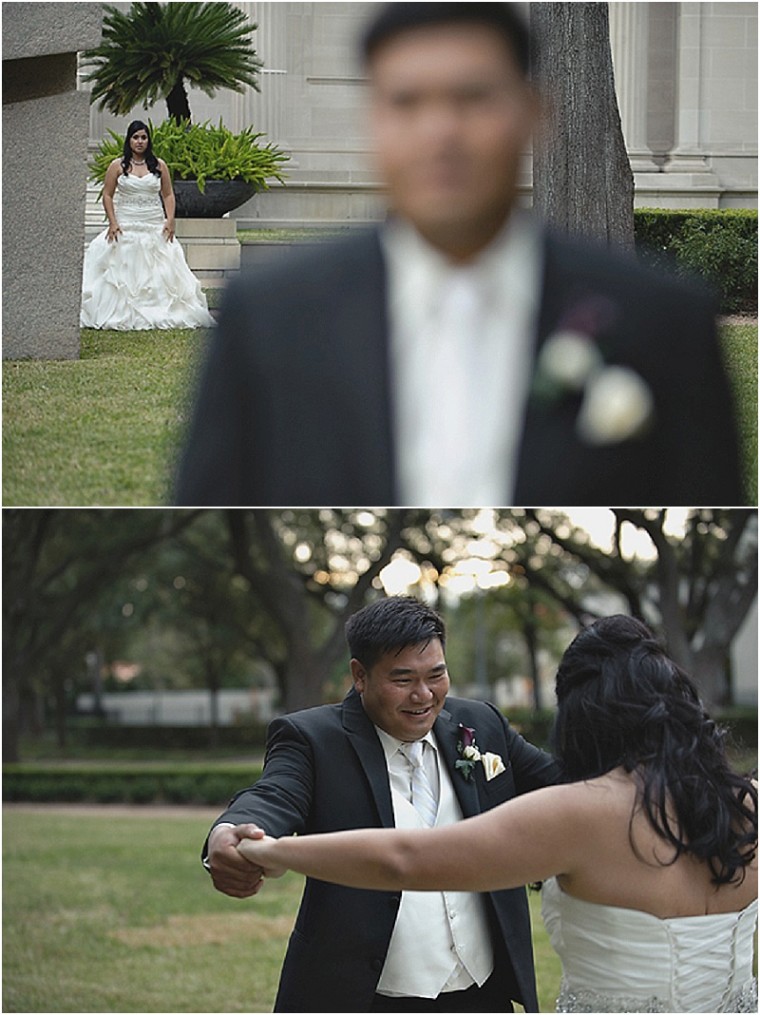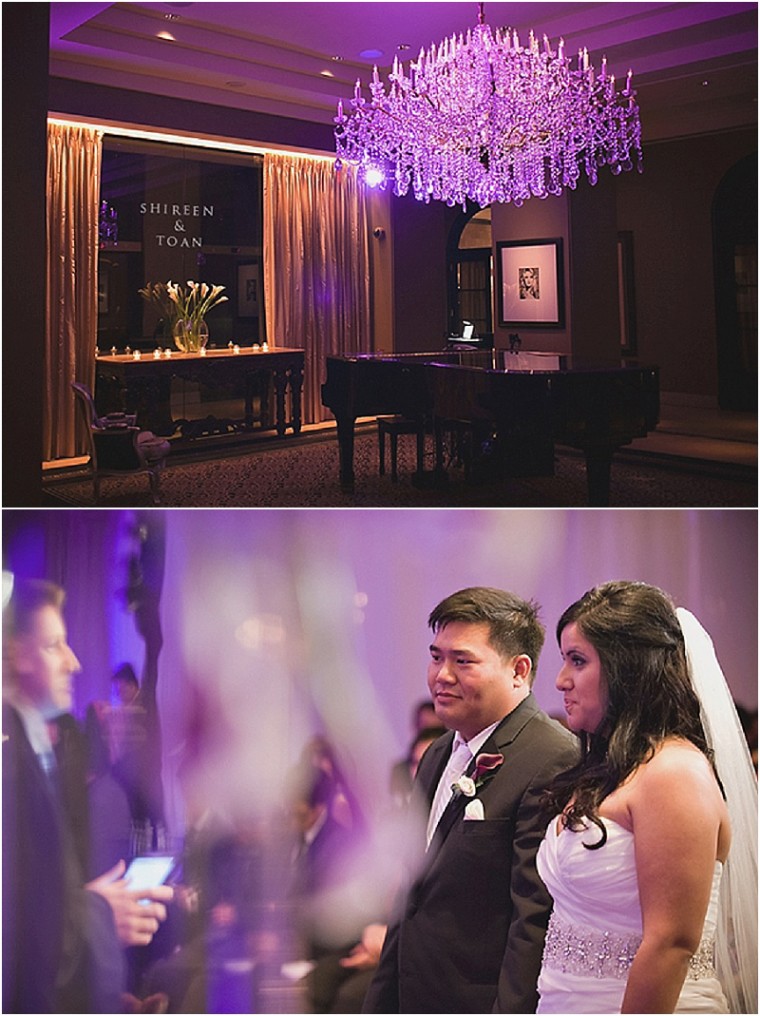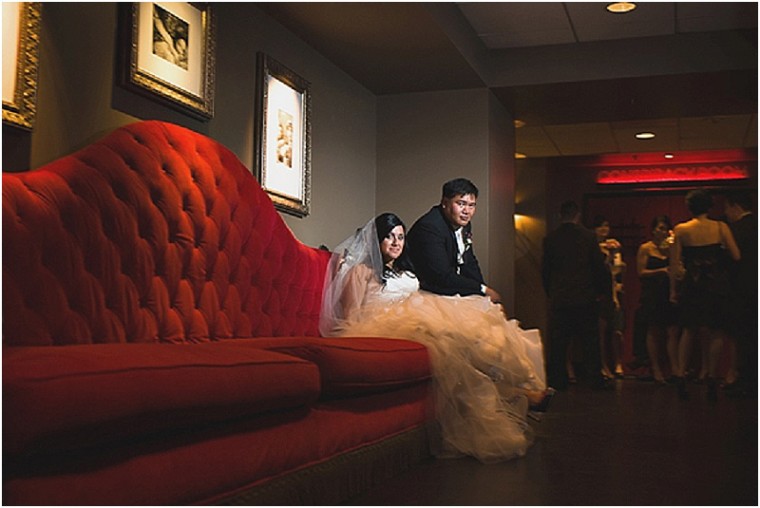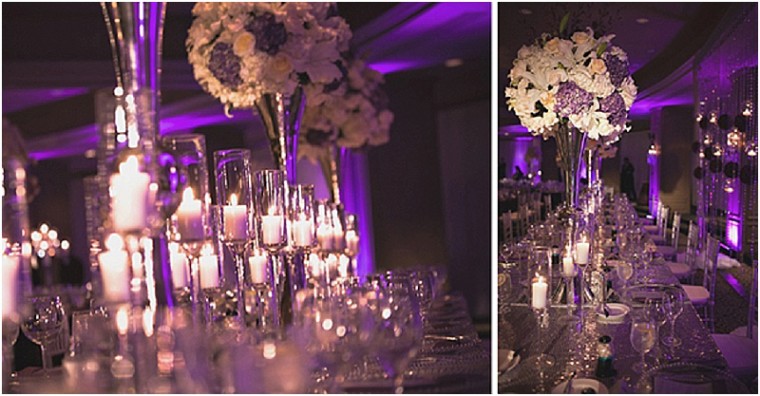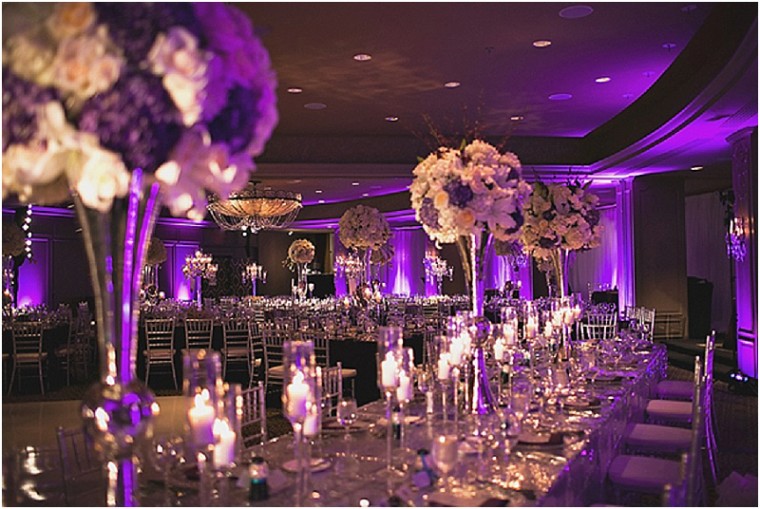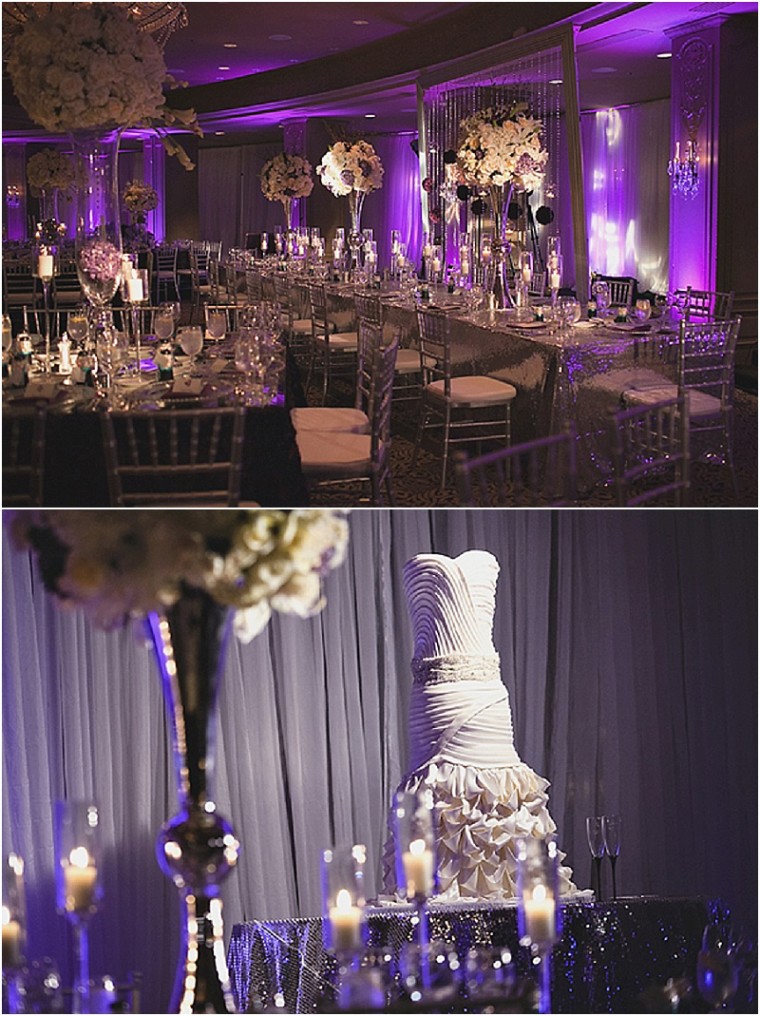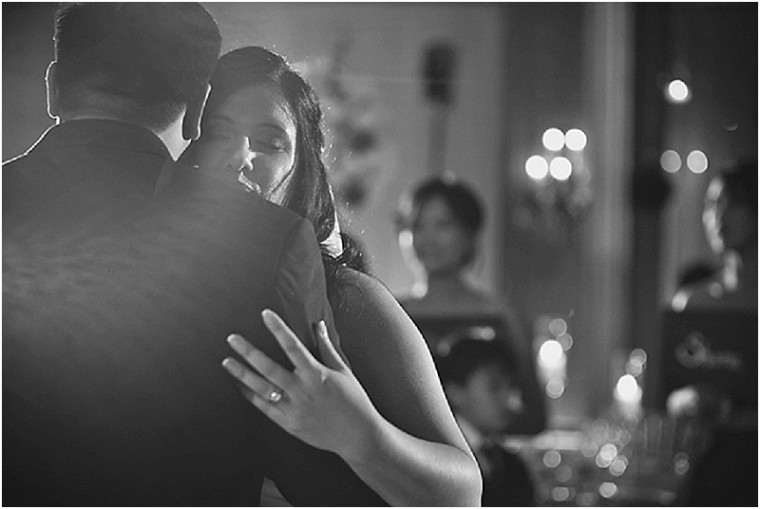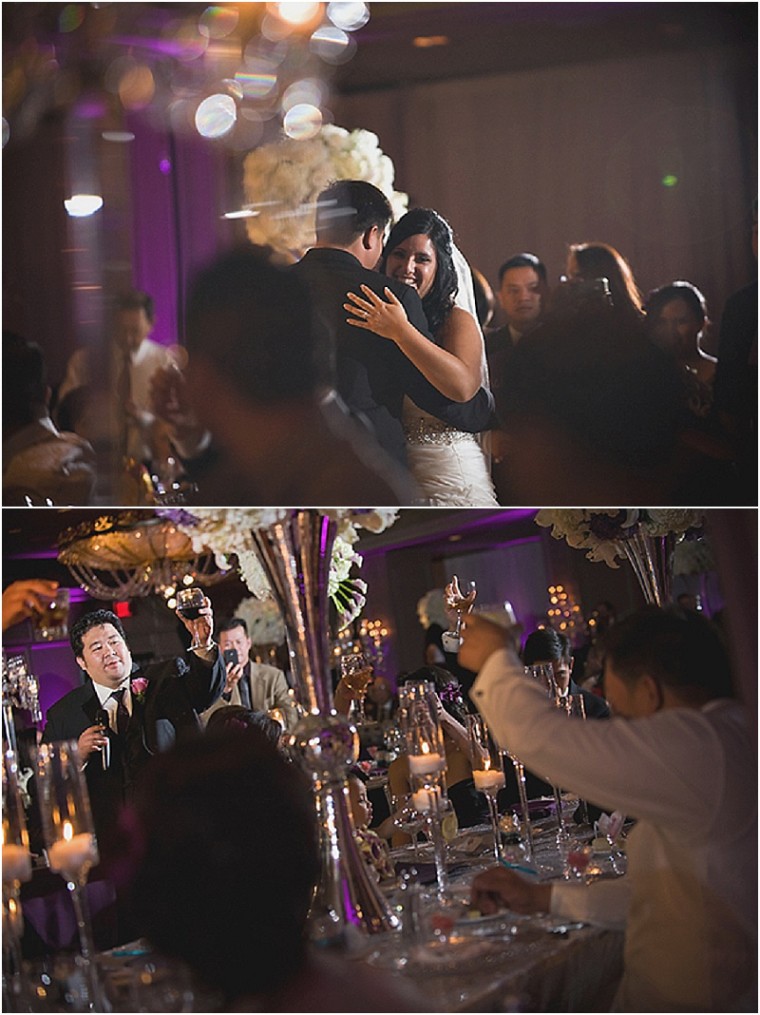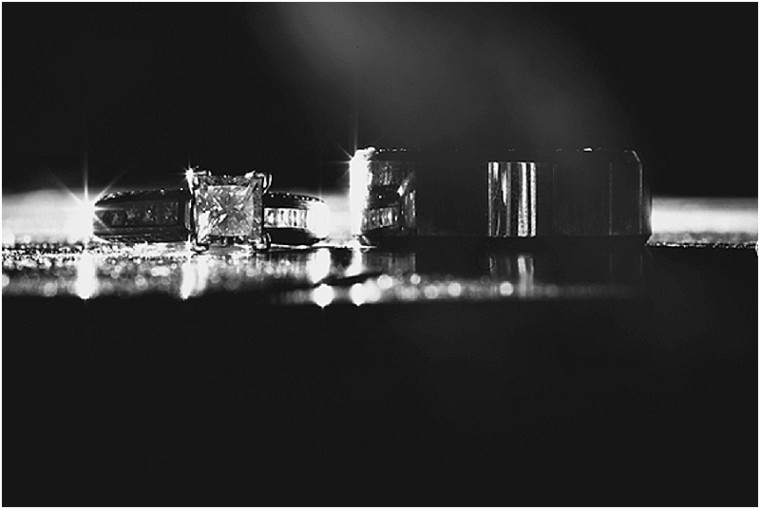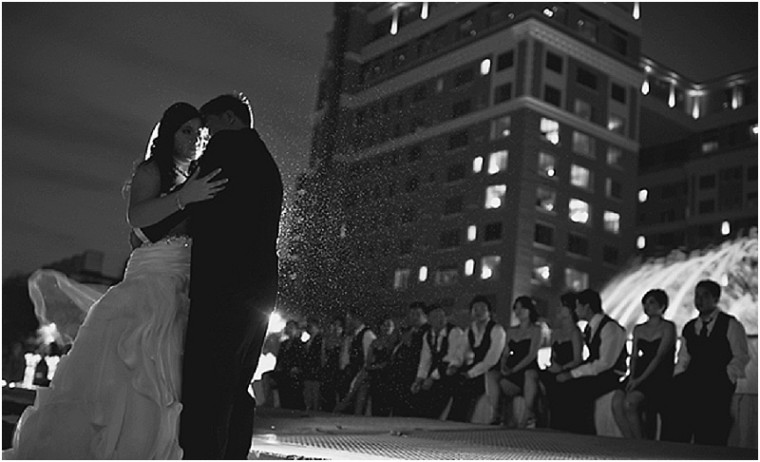 From the Bride...Though we had our venue for several months, our wedding was put together in two months. I told Sobi Quazi of Lion & Lamb Events that we wanted an elegant chic wedding with a little flare. We wanted large white flower centerpieces with a touch of dark purple lillies and a lot of candles.
We ordered mini gumball dispensers as our wedding favors and created thank you tags and tied each tag on. Each bridesmaid and groomsman carried signs into the reception that had their names on them. And our son, Pierson, carried a "Here comes the bride" sign into the ceremony before I walked down the aisle. Every sign was made and carried through the color scheme of the wedding which was purple with a hint of teal.
For entertainment we had Radu Cernat aka "The Violin Guy" from Dallas, Texas come in. He played music and sang during cocktail hour and serenaded tables during dinner followed by amazing violin playing for dancing. In addition, we had two belly dancers from Bella Donna come in and perform and dance with our guests-which was the perfect touch for my half Arab background.
Our wedding cake was a replica of my wedding gown. We didn't want a traditional wedding style cake. On top of our groom's cake we had two figures that were created via a computer based program that used profile pictures of us and mocked us into little cake toppers.
I didn't want my husband and I to have a sweetheart table so we asked Sheli from Prashe Decor to design a head table for us and our bridal party. I wanted it to stand out so we had all silver shiny beaded table cloths and silver vases. For our immediate family tables we wanted square mirrored tops so it stood out from the other round tables.
Hotel Zaza did an amazing job with the food and presentation.They set up a beautiful chocolate fountain. I asked if we could do a cookies and milk station, so they set up shot glasses of milk and each of my bridesmaids baked two dozen cookies to go along with it. I couldn't have imagined the reception any more beautiful than it was. It was elegant with the perfect twist of color.