This nature themed Whitewright bridal shoot from Lacy Lane Photography has an almost medieval feel to it. The bride's ivory and deep purple gowns have a simple, elegant, and timeless look. The bouquets are gloriously oversized overflowing with flowers, greenery, and feathers. The flowery crowns add to the lush feel of the entire shoot. Of course this nature themed photo shoot was taken outdoors and adding in photos with a horse and shots by a lake brings this already picturesque venue to life. Check out more photos from this bridal shoot in the gallery.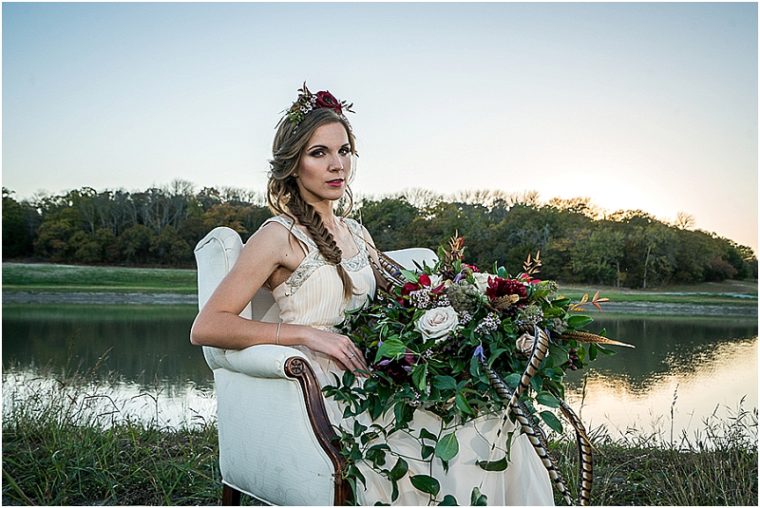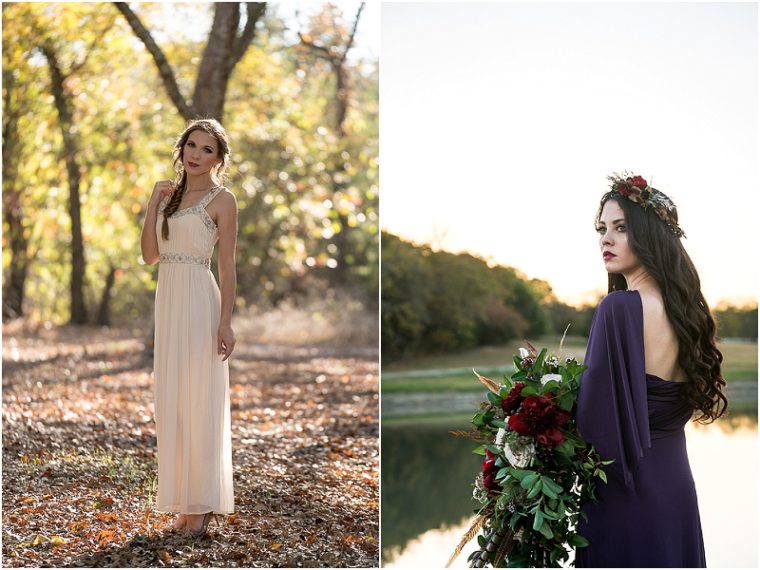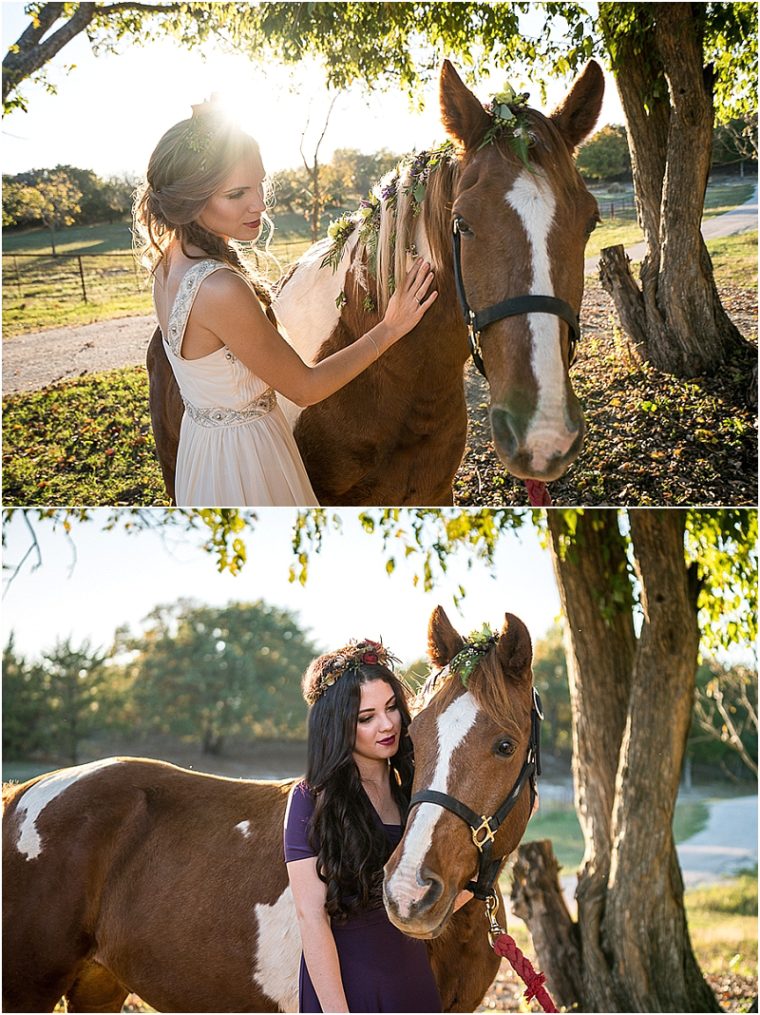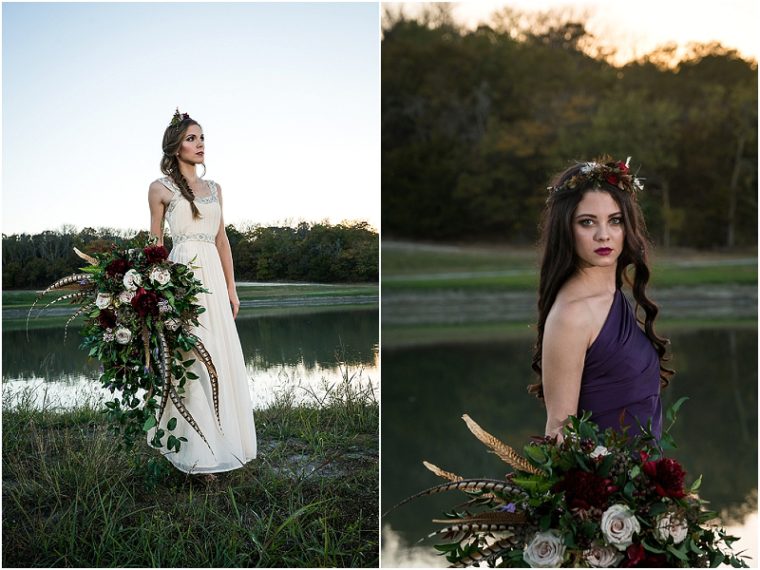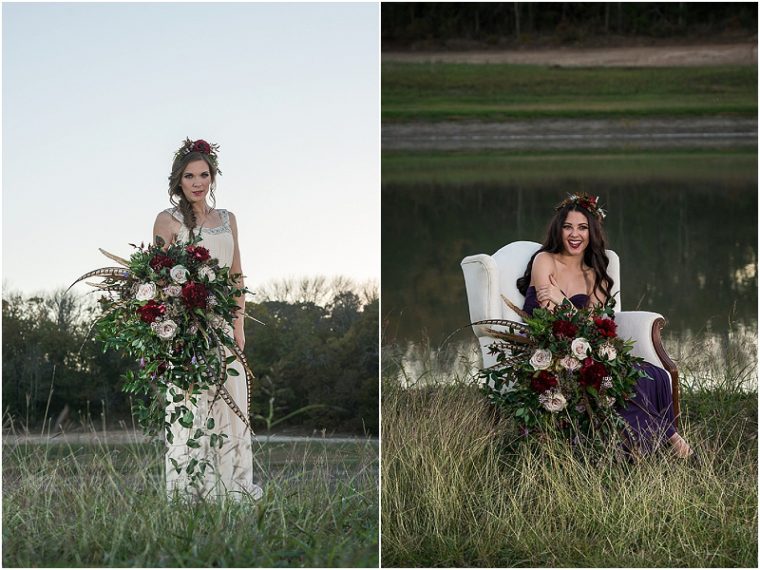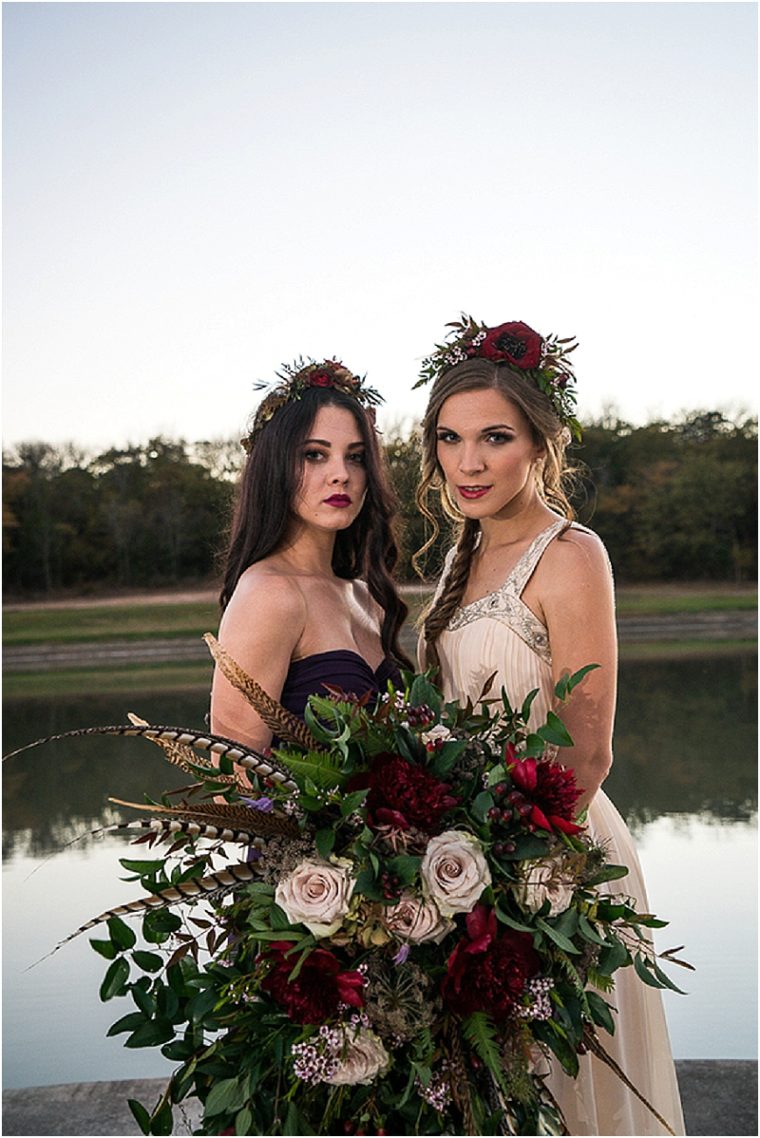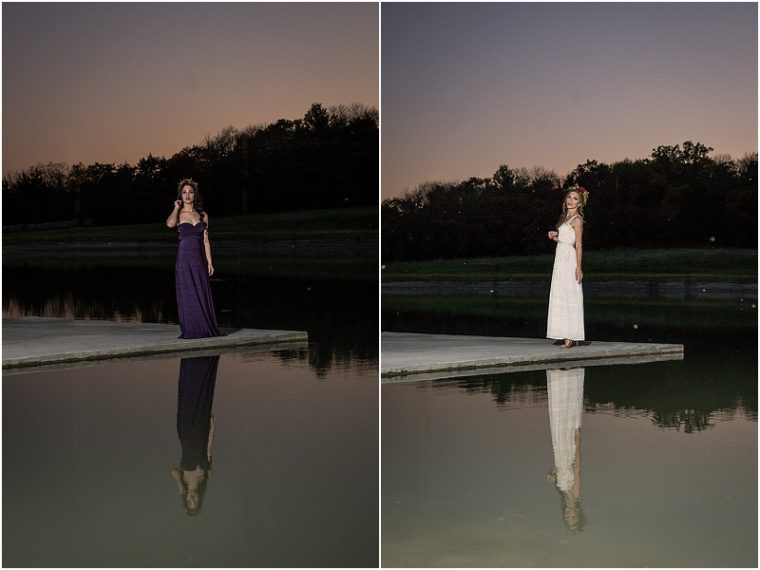 From Lacy Lane Photography... A combination of breathtaking nature landscapes, bold earthy tones, and brilliant floral and waterlines as smooth as glass and equine were the ingredients to this stunning off-beat nature inspired styled bridal shoot. The styled shoot took place on November 16, 2016, at The Best Day Ever Ranch in Whitewright, Texas. The ranch is an up and coming wedding venue located in north east Texas which features 175 acres of gorgeous tree land, an event barn, cabins and accommodations, the beautiful dream lake and a host of animals including horses, goats, dogs and a llama!
Hair and makeup by BB Wellington Artistry featured traditional bridal makeup with a pop of color for the lip. A casual bohemian hairstyle included soft curls and a subtle fishtail adorned with gorgeous floral pieces for each model. Floral design provided by Wild Rose Events featured a bold color palette of burgundy, earthy greens, unique handmade ring style bouquets, and over-the-top cascading bridal bouquets featuring natural feather accents. Models donned beautiful matching hair florals. This styled shoot was put together in coordination with an amazing team of independent wedding vendors.