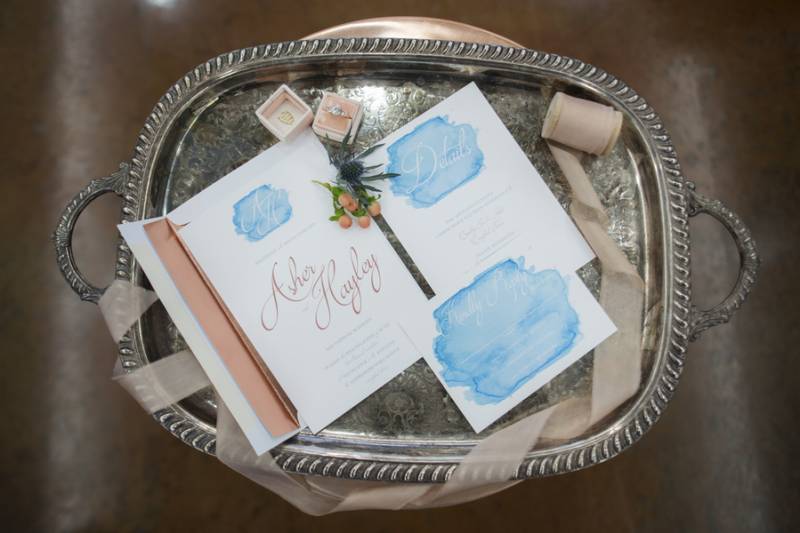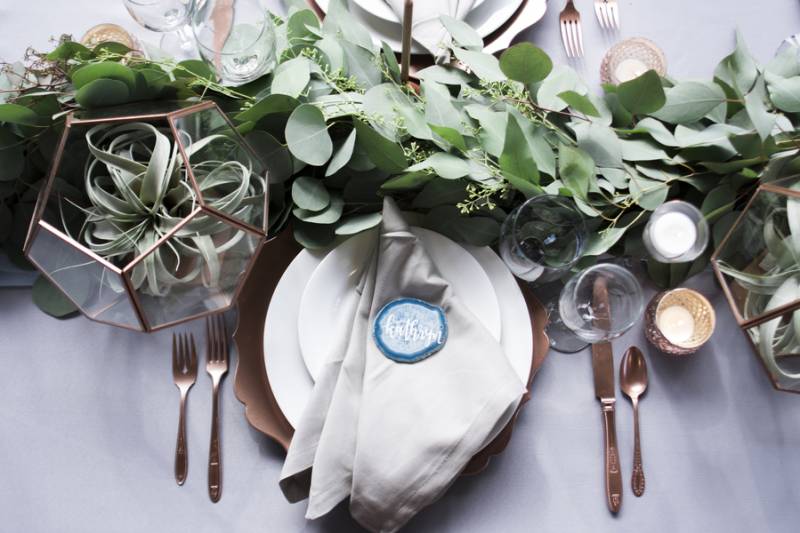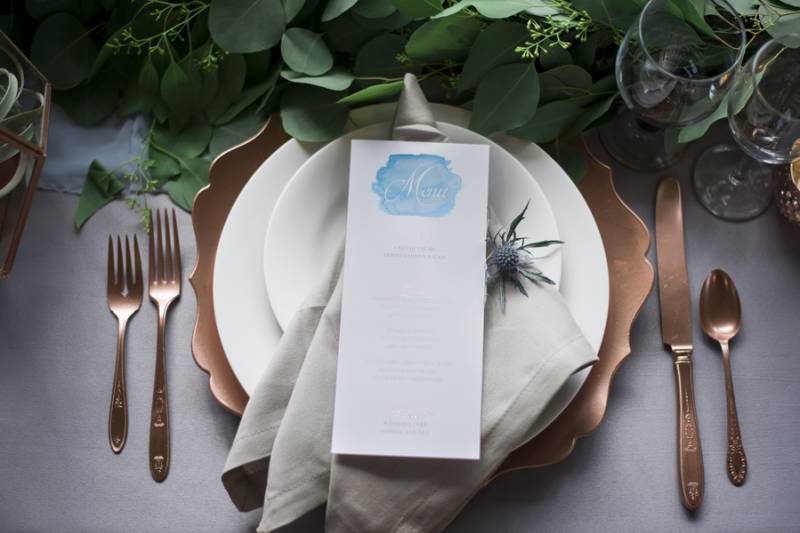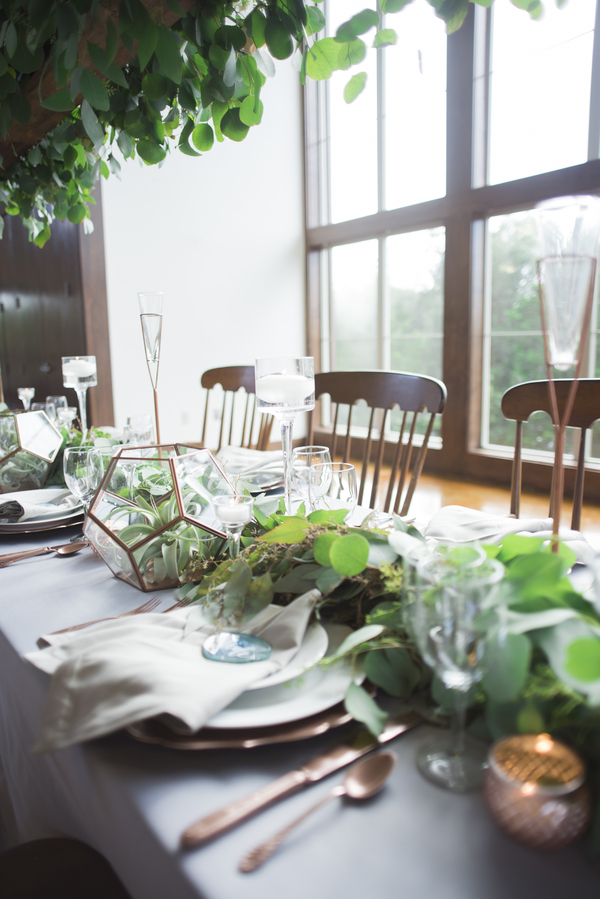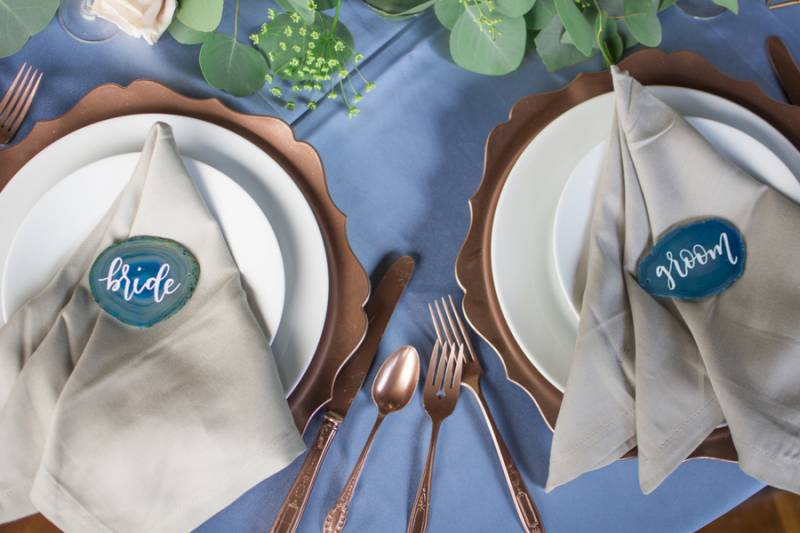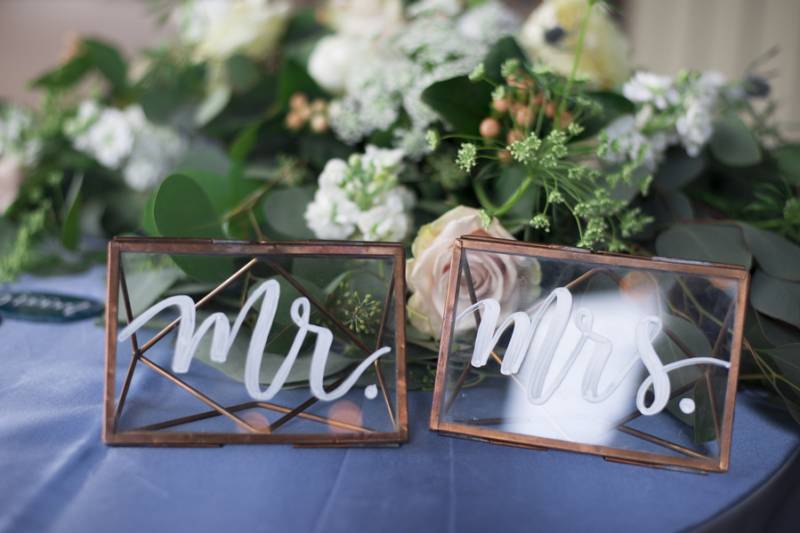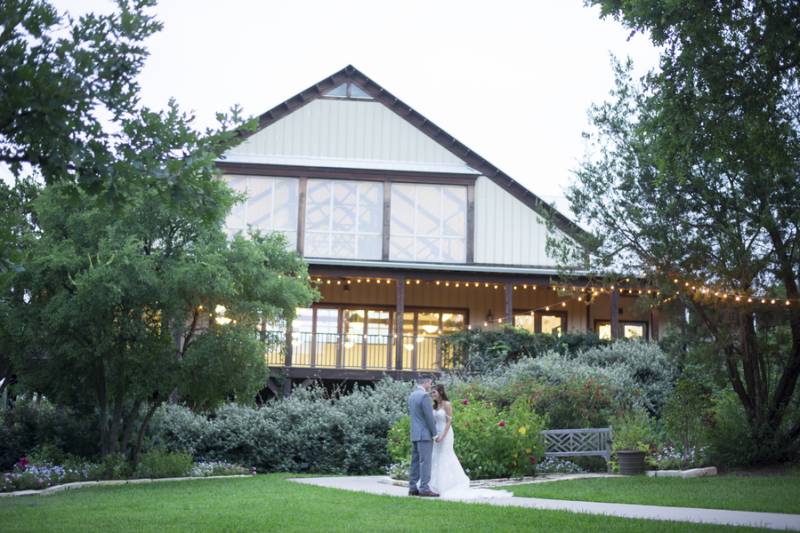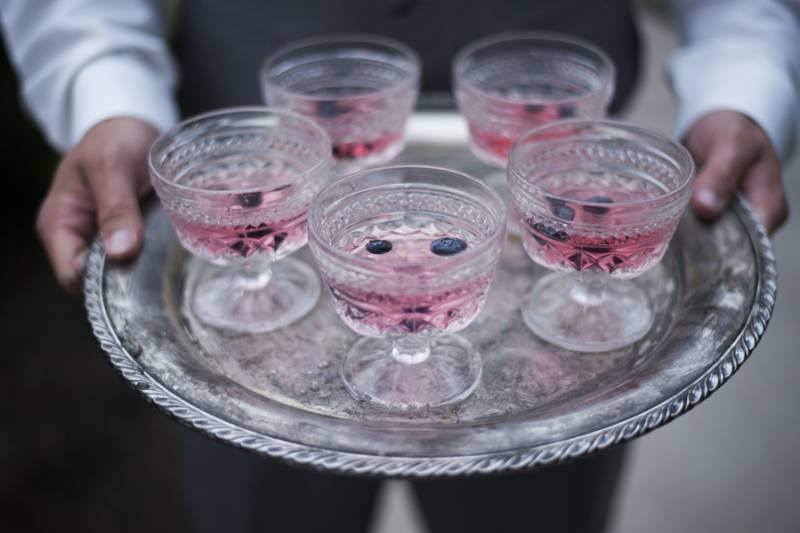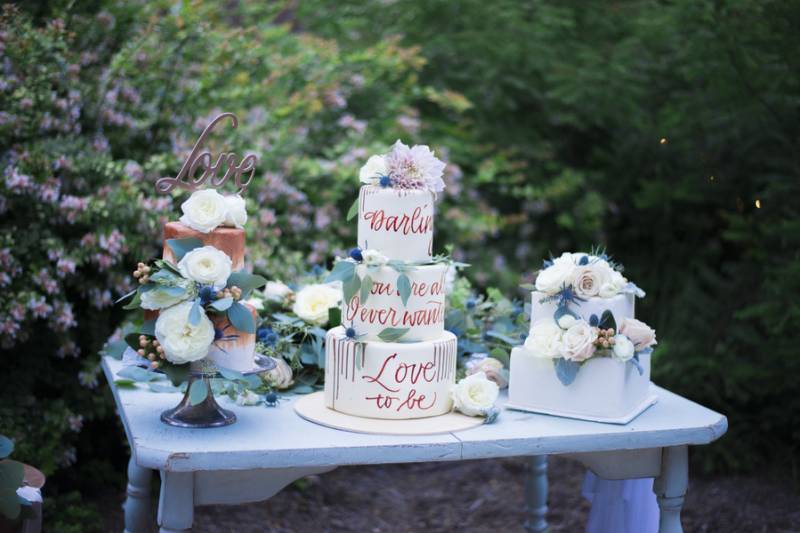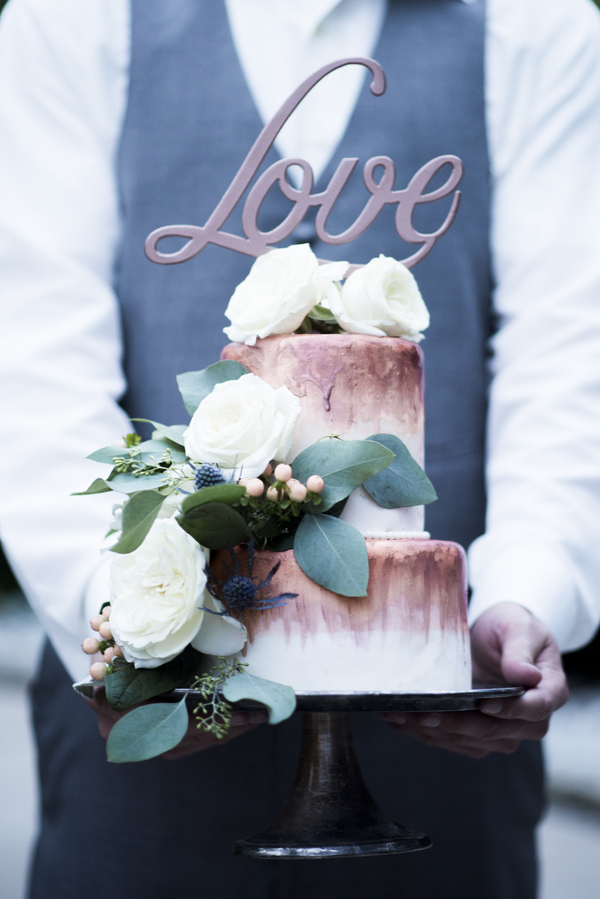 From Loved Memories Photography...This styled shoot took place at a local arboretum that provided a greenery-filled backdrop for these nature-inspired nuptials. Instead of using the venue's famous gazebo as is, we invited the party rental company to drape the entire structure in flowy, white fabric. It gave the entire spot an ethereal, garden feel that would make any bride feel like she was getting married in a fairy tale.
The floral arrangements included cascading eucalyptus that not only framed the fabric-draped entrance to the gazebo, but also created a lovely overhang over the center of the head table. A simple DIY wooden frame that was given a dark stain and fixed to the table, provided the perfect place for the greenery to reside.
Each place setting was adorned with copper and dusty blue accents, including a small, sparkling geode that was affixed with each guest's name. It was a simple touch that didn't cost a lot of time or money to make and provided a stunning effect.
Colored smoke bombs were also used to create a unique photo effect that left a lasting impression. And the dusty blue and copper colors made another appearance in the nature-inspired cake designs that included texture-rich thistles and calligraphy.