Boy, do we have a treat for you today! When I received this modern Houston wedding in my inbox, my heart almost stopped! I am absolutely in love with the modern design aesthetic of this wedding. The Vivienne Westwood pumps, the sleek ceremony and reception venues, the updated wedding matchbook...this bride clearly understands contemporary fashion and design. I am secretly hoping that she will let me be her best friend and we can sit and discuss weddings over coffee and scones...but I digress! Finally, I adore how Haley Beham's photographs capture the love of the couple and the joy experienced on their wedding day. Check out even more images on Haley's website.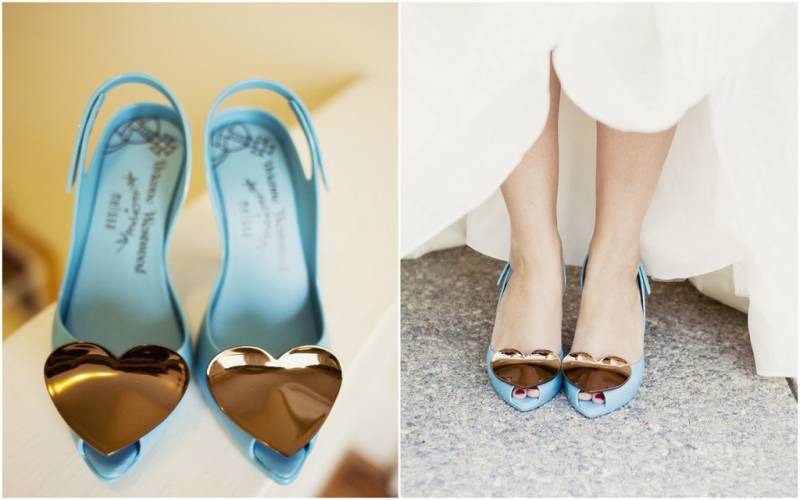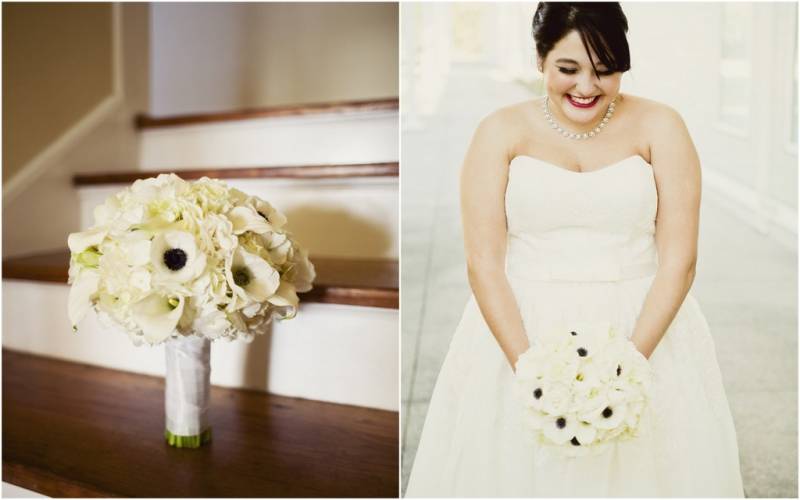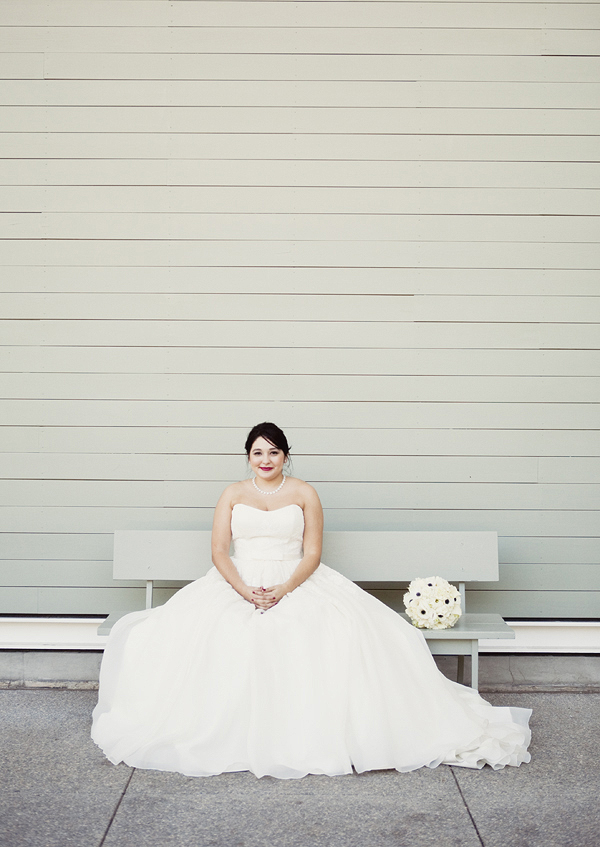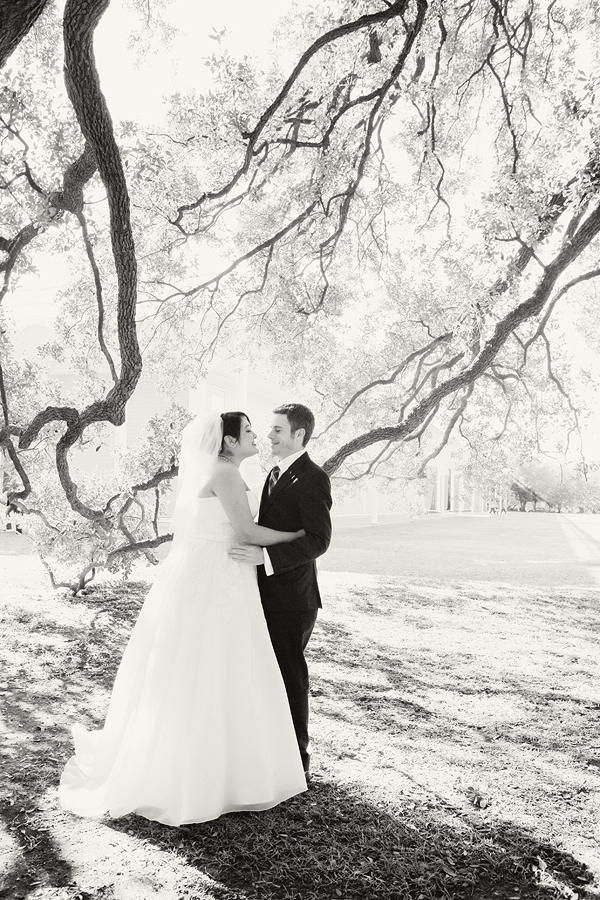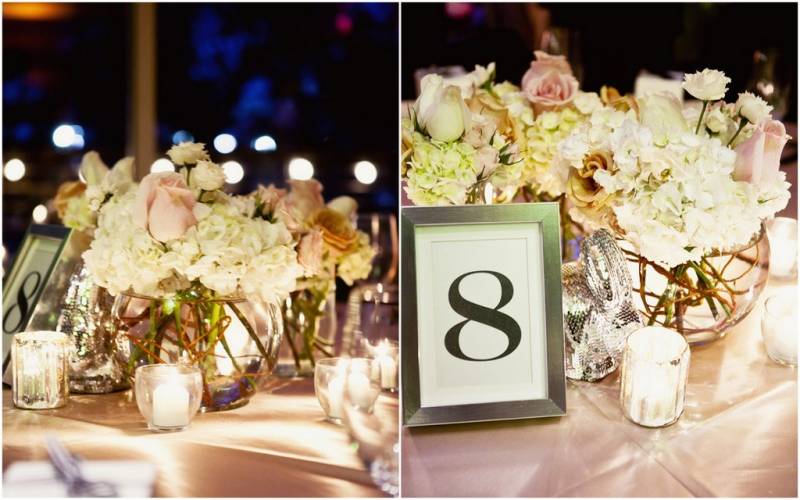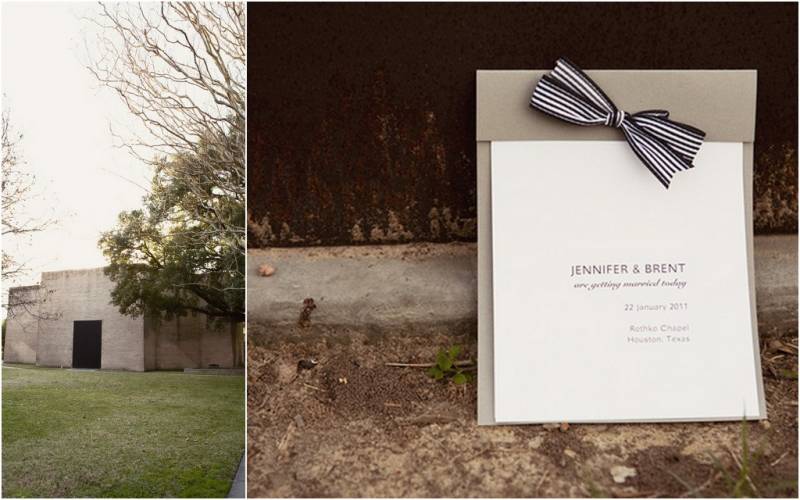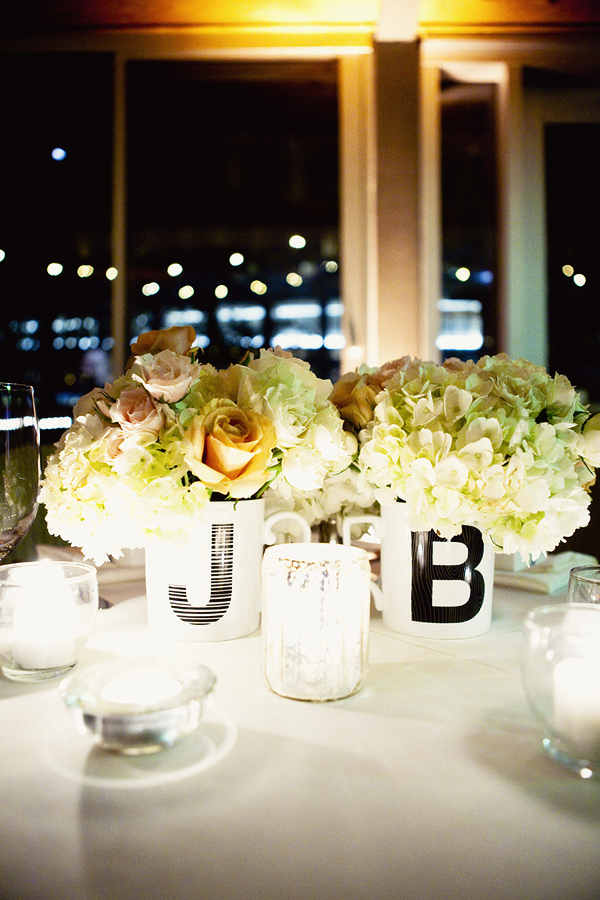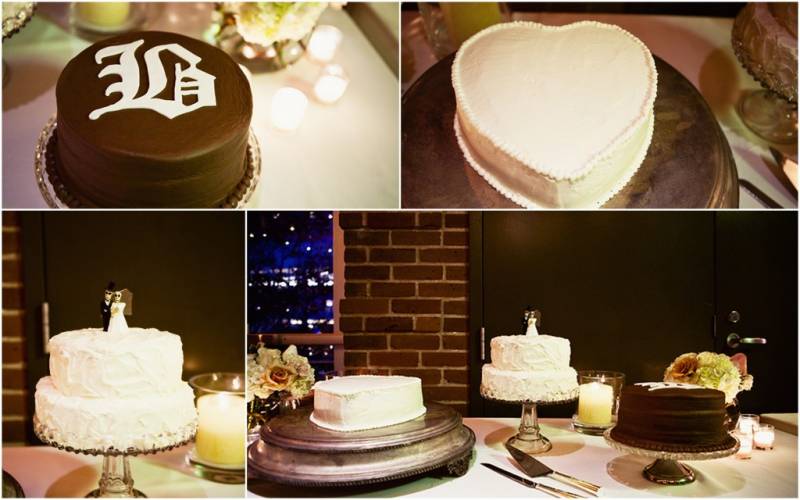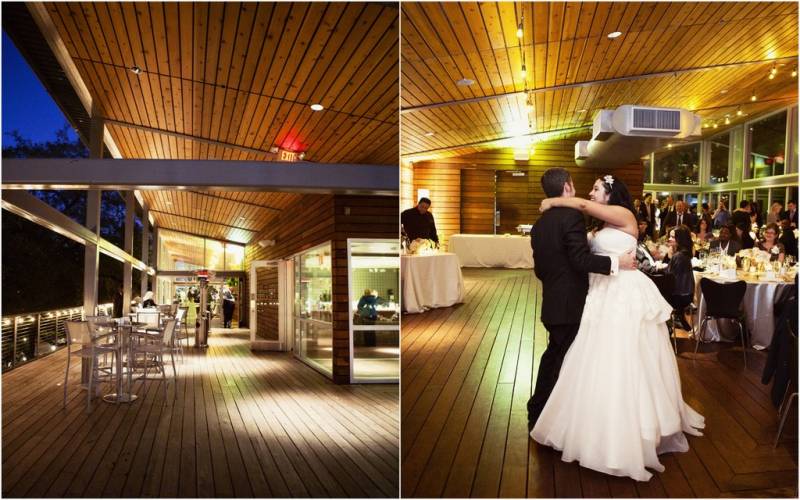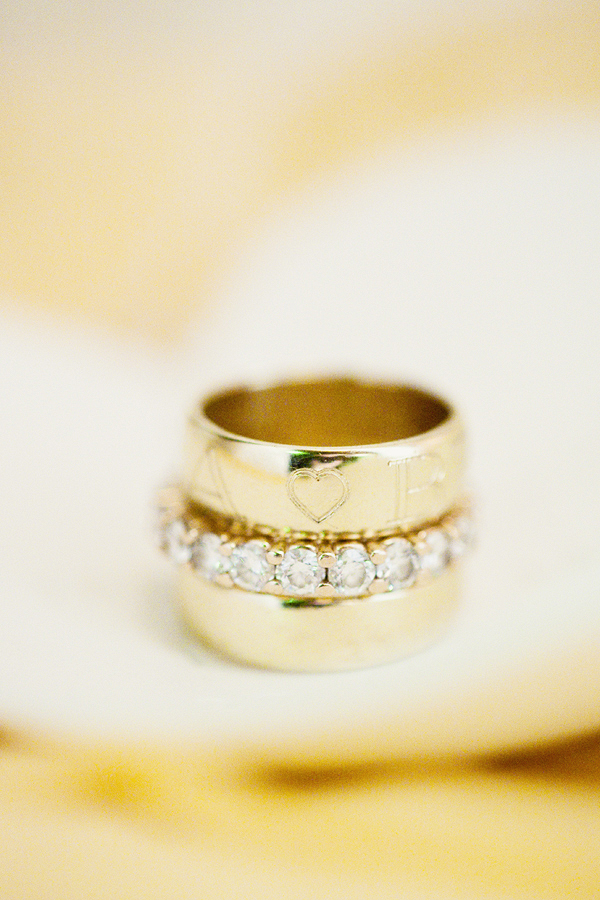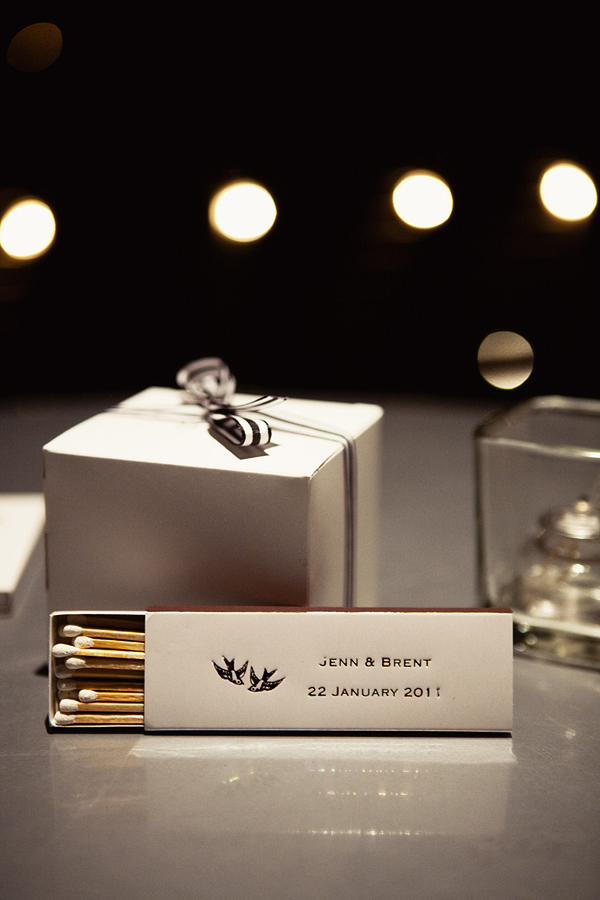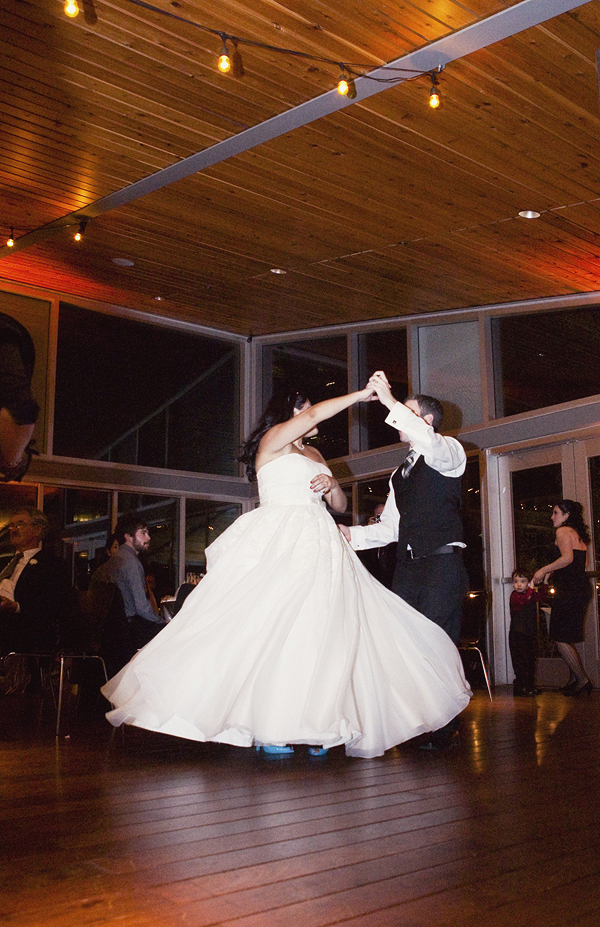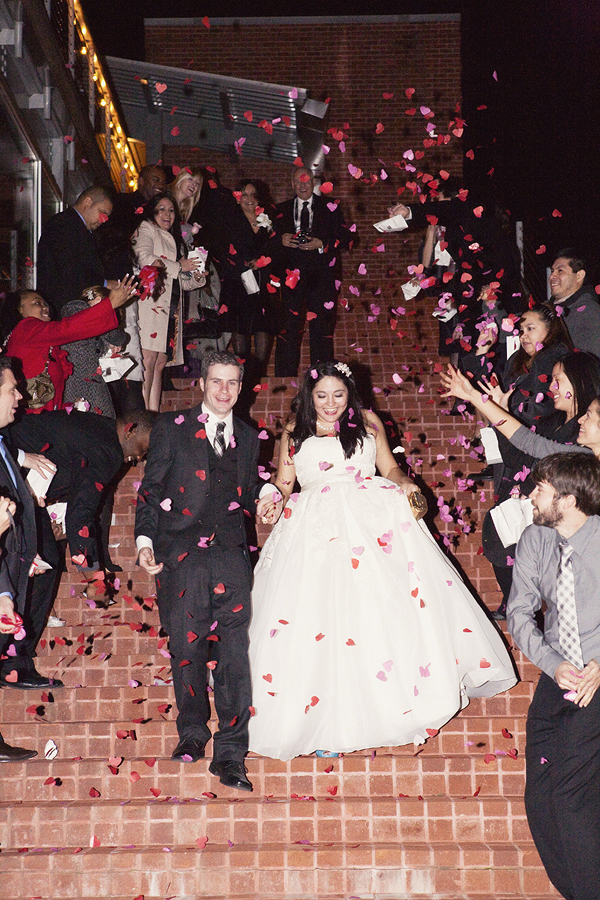 From the Bride...The only concept we had in mind to begin with was to have a fairly small, intimate wedding and to keep it simple. My husband and I met and worked in the art industry and felt our wedding should somehow reflect our hometown of Houston and its art and design community. We'd been to plenty of hot Texas summer weddings, and instead set the date for January 2011 knowing that and we'd have cool humid-free weather and our pick of vendors with low season pricing! After lots of research, we booked the iconic Rothko Chapel for our ceremony first. As a non-denominational space, the Rothko allowed my Catholic sacrament to be fulfilled and my husband's grandfather to perform the ceremony, both of which were top priorities for us. At the same time, the venue stirred some controversy because of their "no technology" rule, meaning no photography or cell phones were allowed inside! The somber and moody Mark Rothko paintings flanking the walls of the chapel added to the intimacy of the space, and a friend of ours brought the house down with his rendition of Nina Simone's "Seems I'm Never Tired Lovin' You." It was the most magical moment! We walked down the aisle to "Ring of Fire" and out into the cold as husband and wife.
Our reception at The Grove was a much easier decision. The architecture, downtown location and locally grown food all fit our aesthetic. Still, we had to spice it up with music from Jalea (the house band from Mi Luna) that played live salsa music all night long! My dress was also an easy decision. I just wanted it to twirl! I wore my mom's veil and found my blue Vivienne Westwood shoes online. We kept our wedding party to family only and didn't bother with bouquet or garter tosses. I let the girls dictate the color of the dresses and they ended up in all black, which I loved! The room was aglow with amber lighting and hundreds of candles. It was so dreamy when we first walked in, and our first dance to the Black Keys "You're the One" was just unforgettable. A friend of mine made our ridiculously yummy three (!) cakes: white wedding cake, chocolate groom's cake, and red velvet heart shaped cake. Our wedding favors were pan de polvo cookies that were brought in from a panaderia in Corpus Christi, my parents' hometown. I bought a couple cake stands on Etsy and borrowed most other centerpiece vases from my mom and other family members. Every table was set up by a good friend of mine that graciously served as day-of coordinator. The ever popular Paloma's Nest supplied our heart shaped ring bearer bowl, engraved with the srget="_blank">Paloma's Nest supplied our heart shaped ring bearer bowl, engraved with the same message as our wedding bands: Forever Ever. I found our guestbook at Kuhl-Linscomb and had a photo booth for guests to take pictures and add to the book, along with some hilarious well wishes. My husband and I made our invitations, programs and table seating chart after several trips to Texas Art Supply and Texas Art Supply and om/" target="_blank">Texas Art Supply and Paper Source. I even hand punched the heart shaped confetti that was thrown for our big exit! In the end, it only took about four months to plan the evening for about 90 guests, and we couldn't have pulled it off without the support (and helping hands) of our family and friends.