When you look at the photos of this lovely Waco wedding submitted by Ashley Munn Photography, you almost feel like you know the couple getting married. Ashley Munn did a fantastic job of capturing the details of this couples special day. The back of the bride's dress, the berries in her bouquet, and the grooms flag cufflinks are all small details that bring this wedding to life. I love the photos of the bride and groom at Baylor stadium and the way the bride's veil is positioned in the posed photos. And don't miss this two cakes - both are truly amazing! More photos from this wedding can be found in the gallery.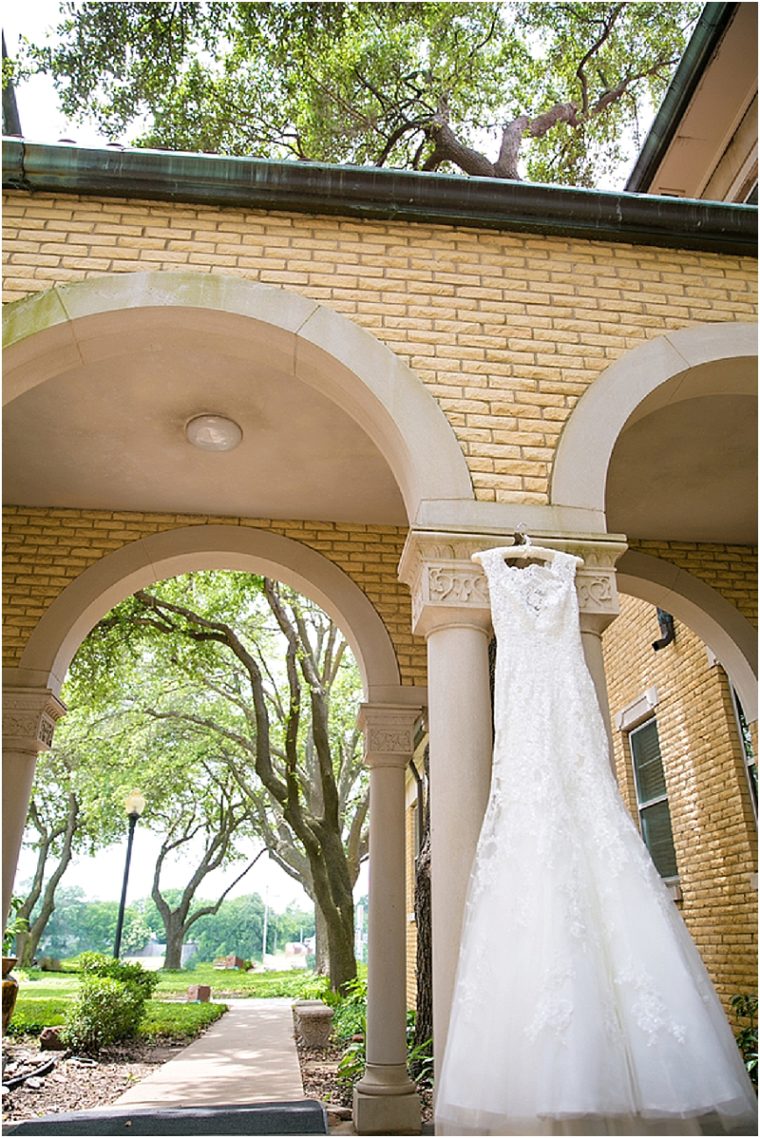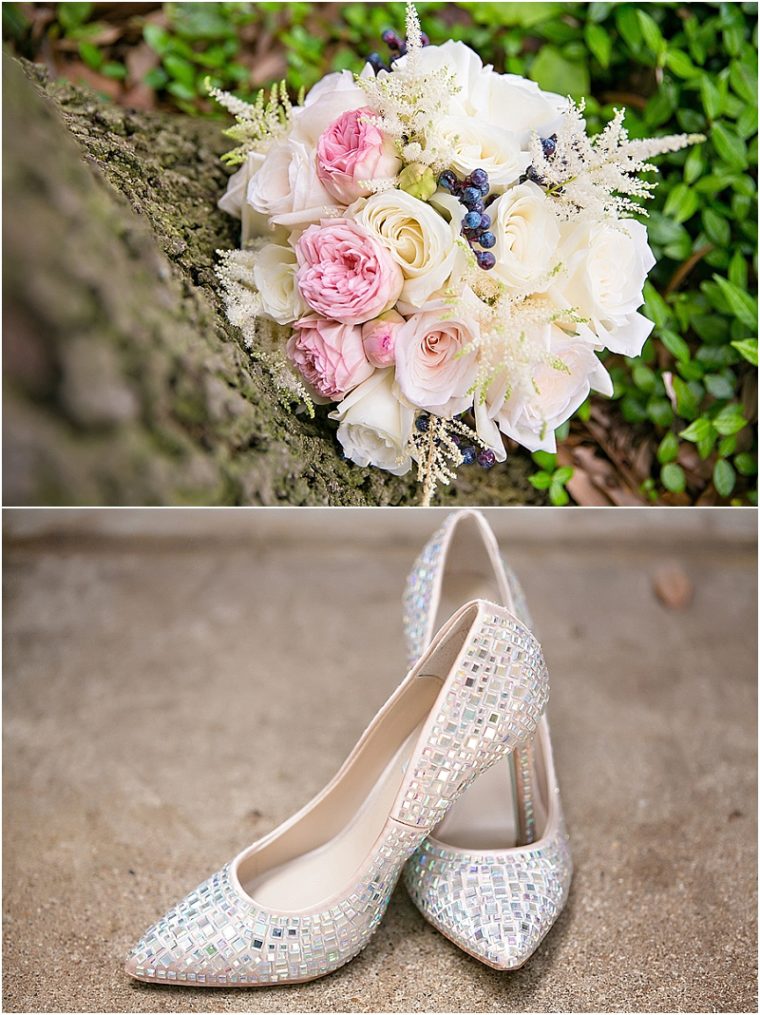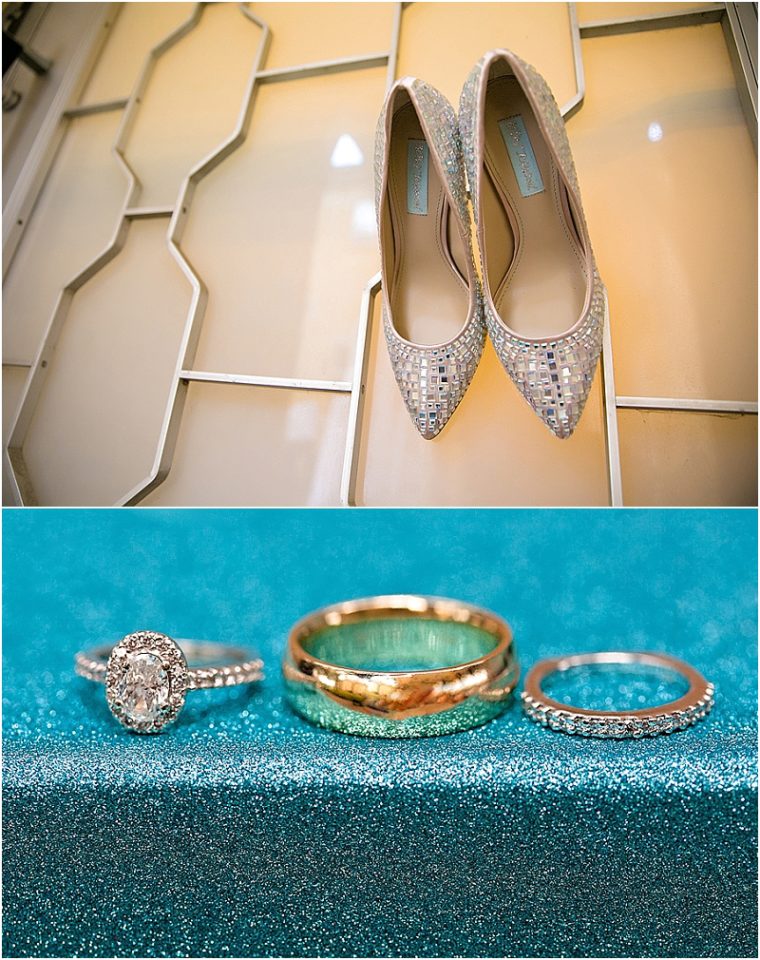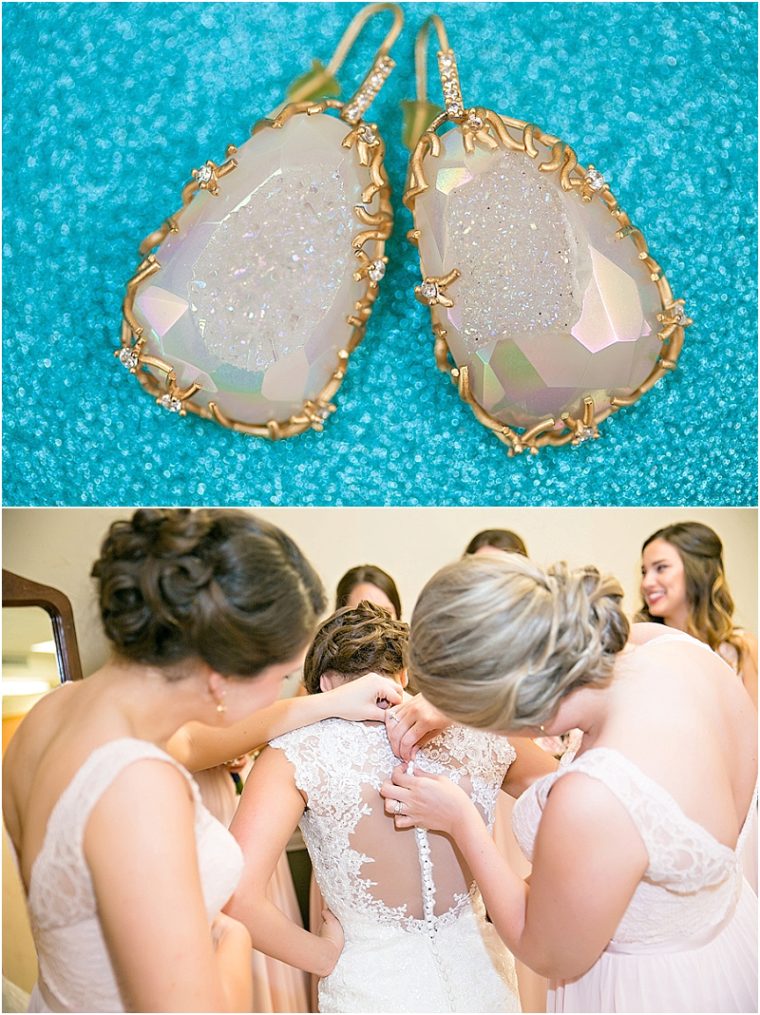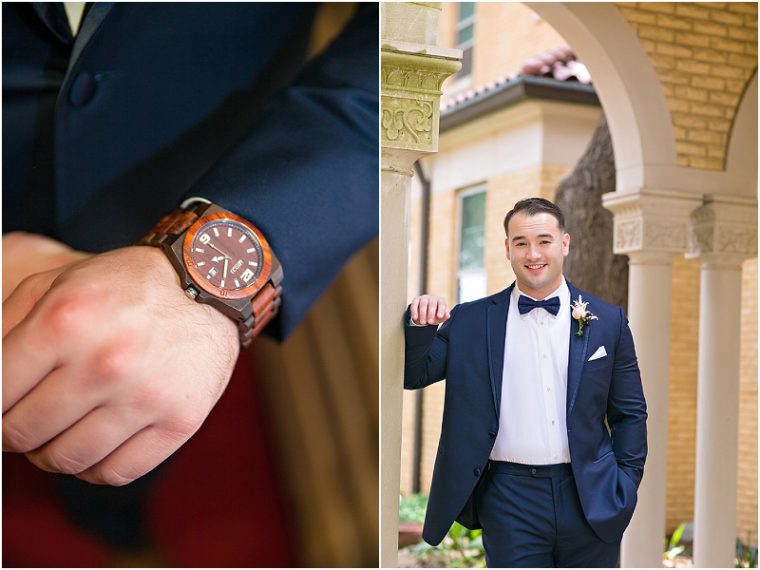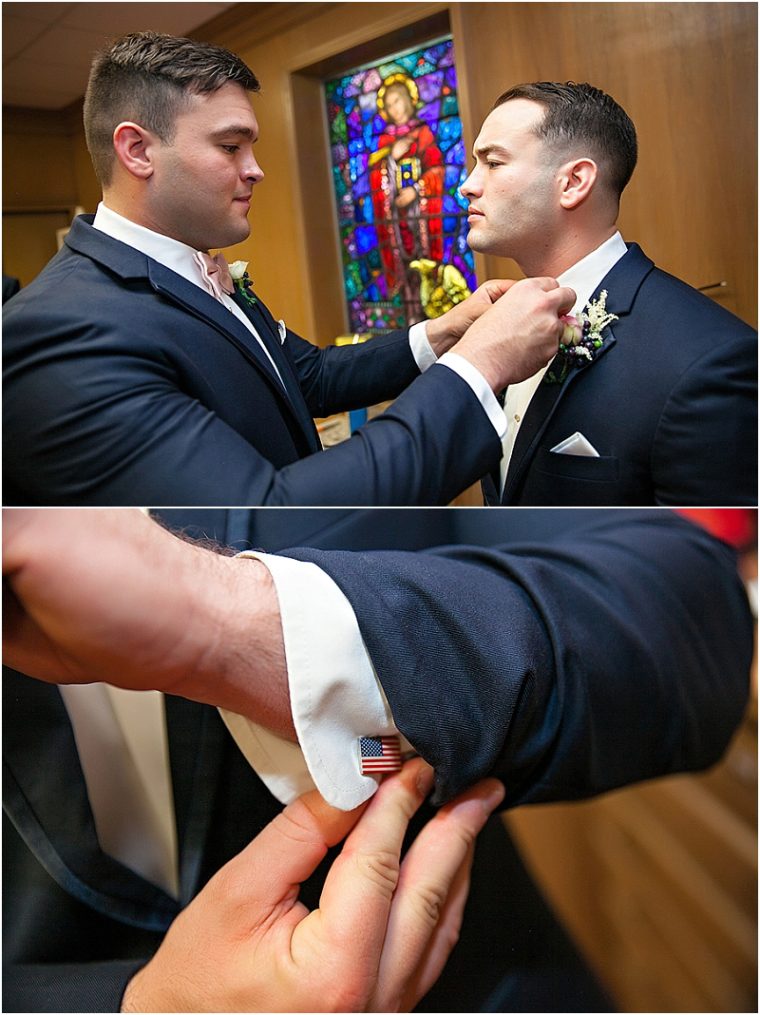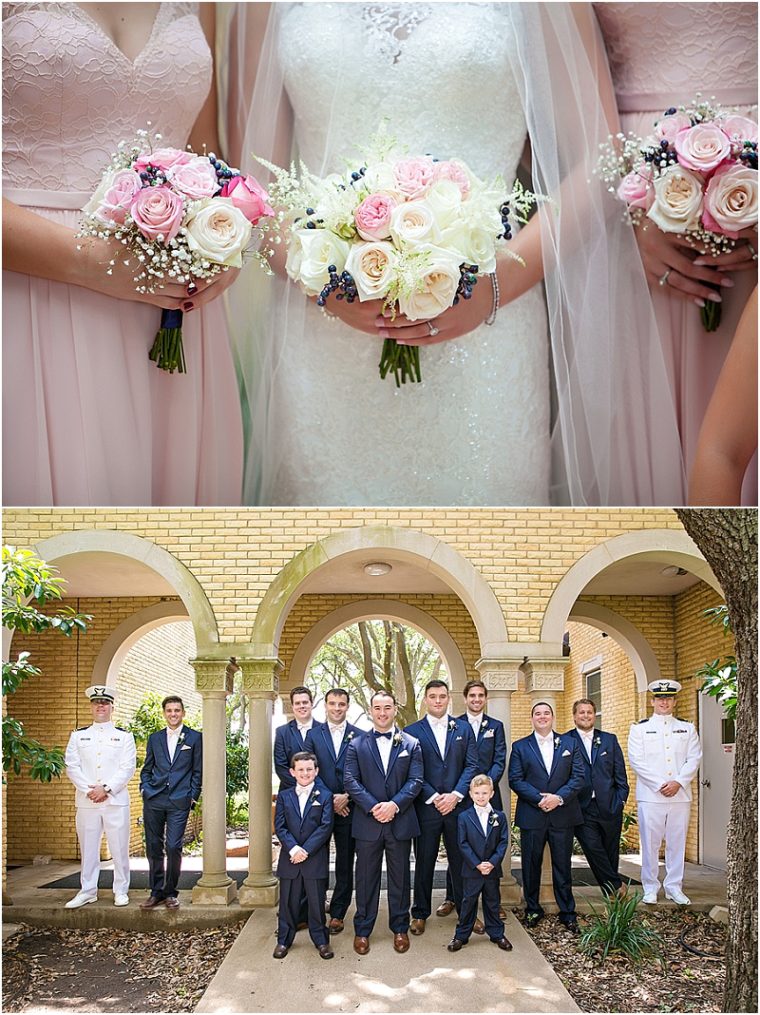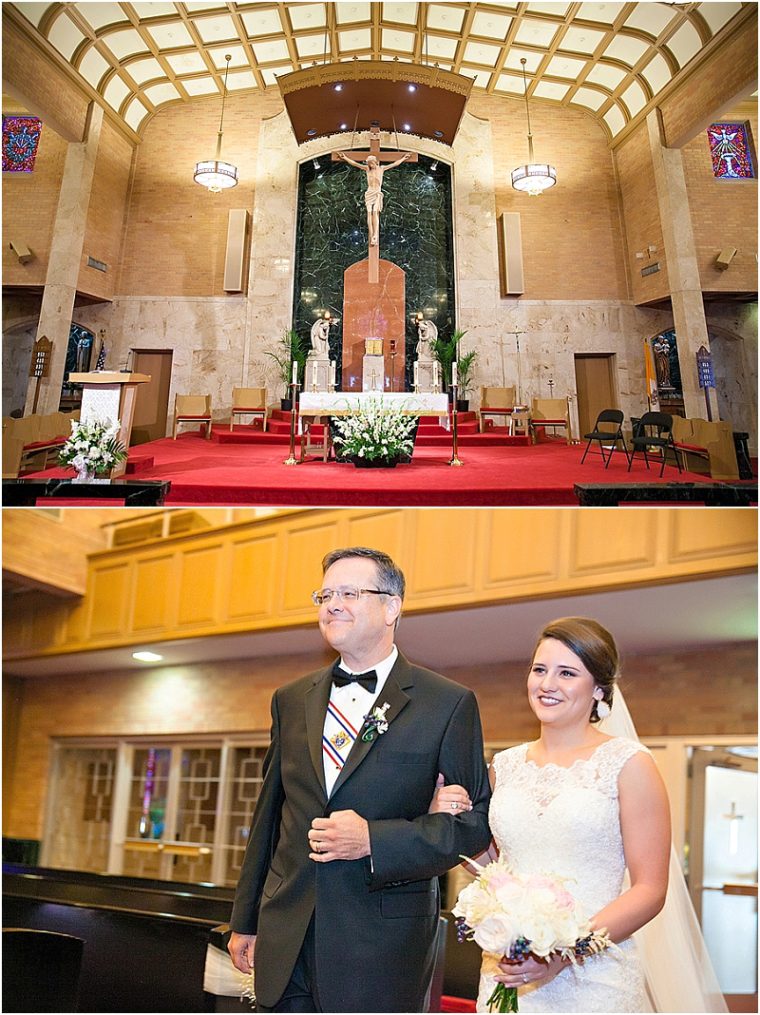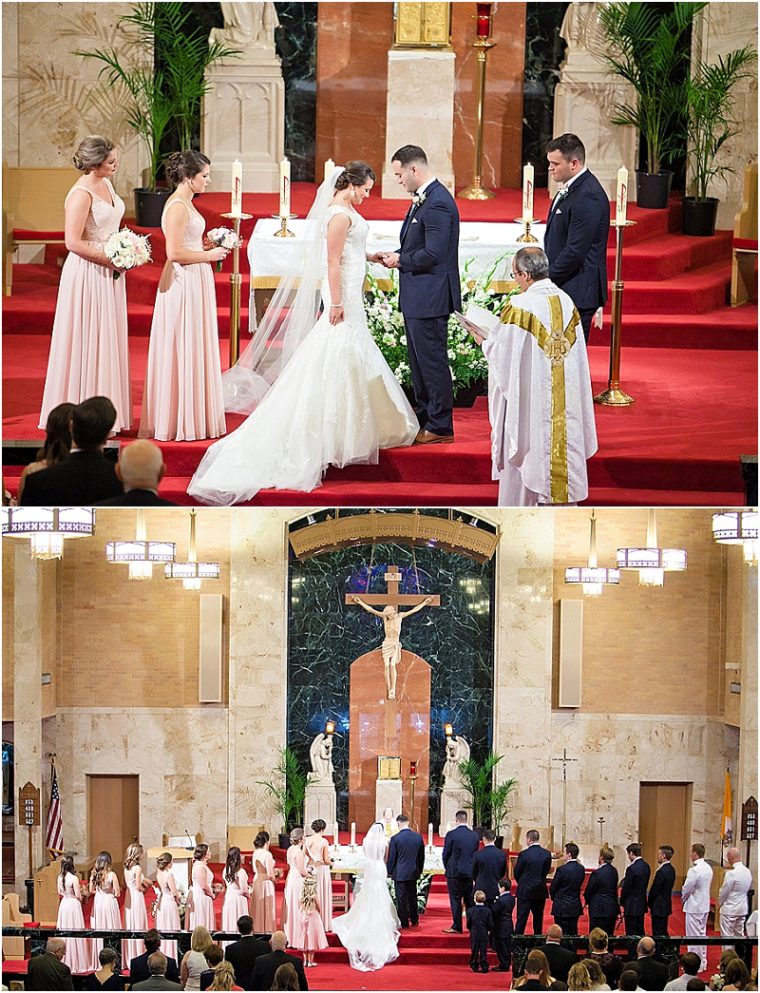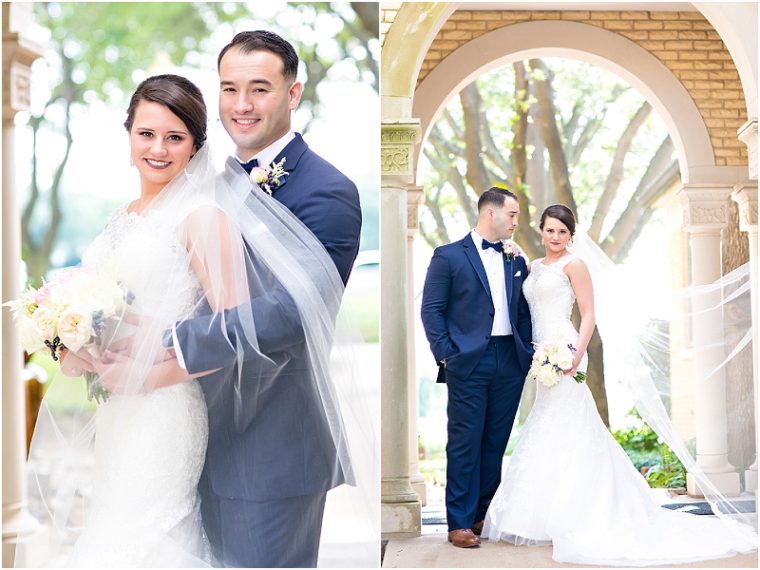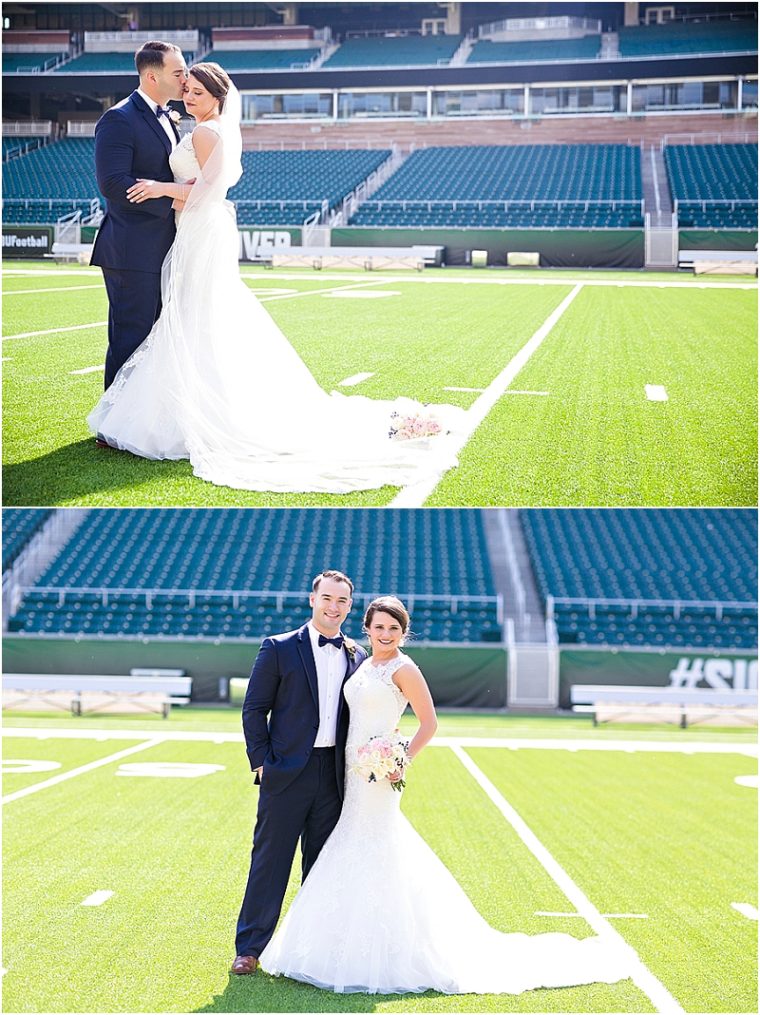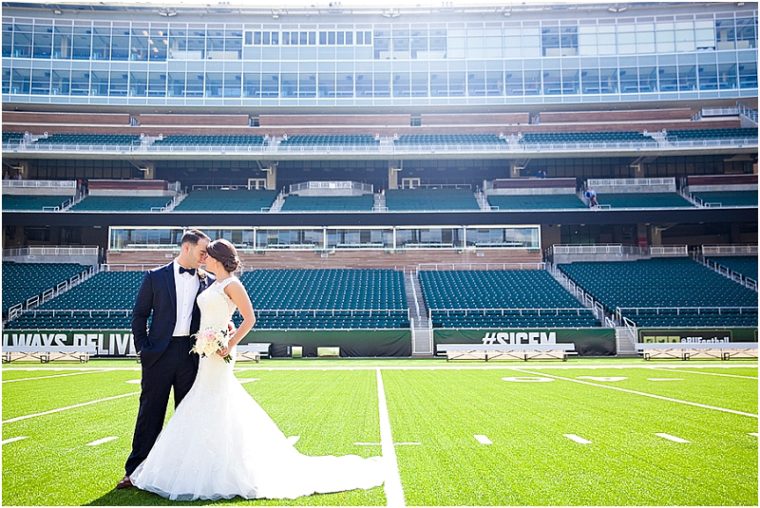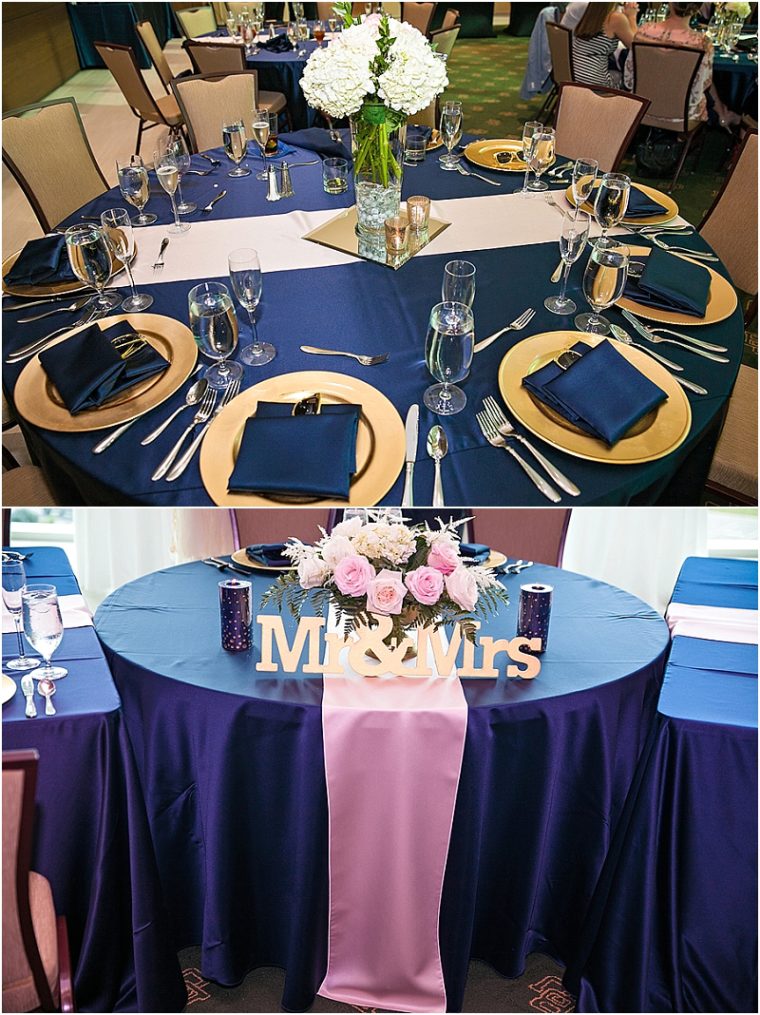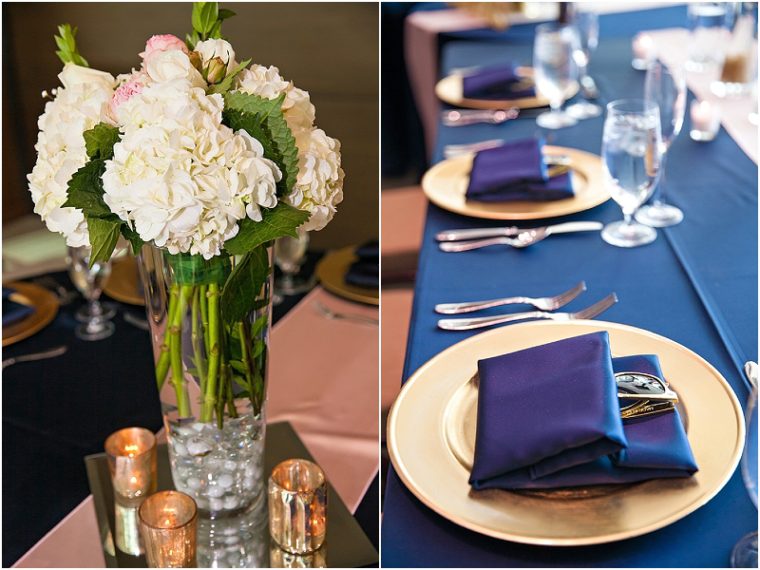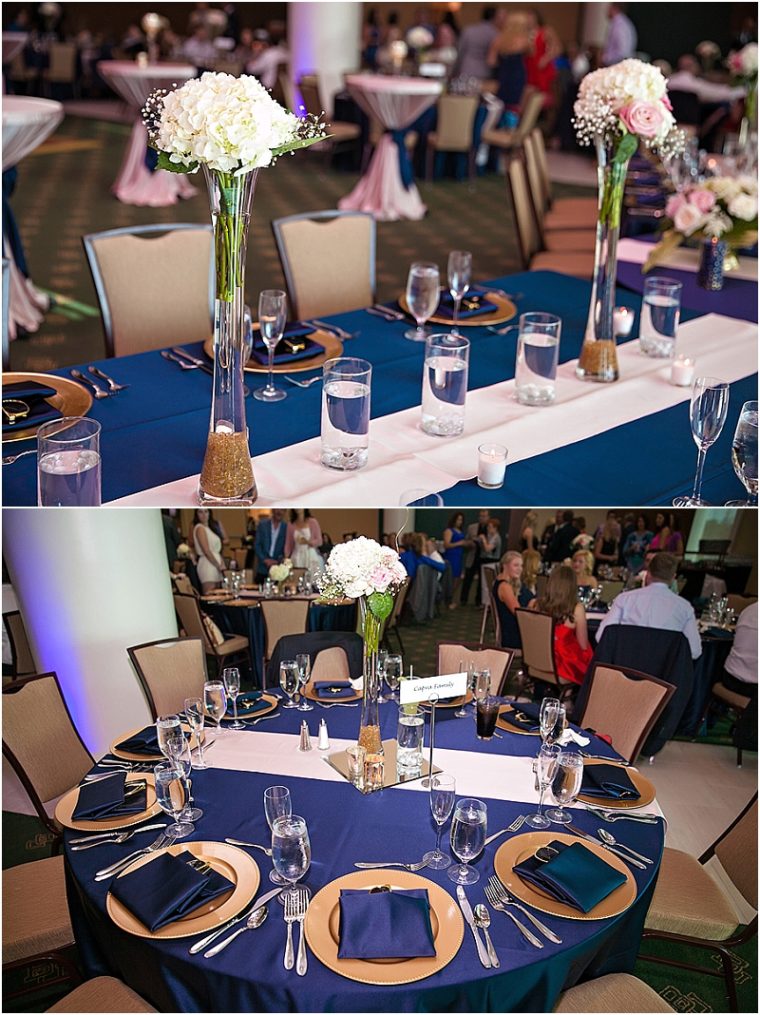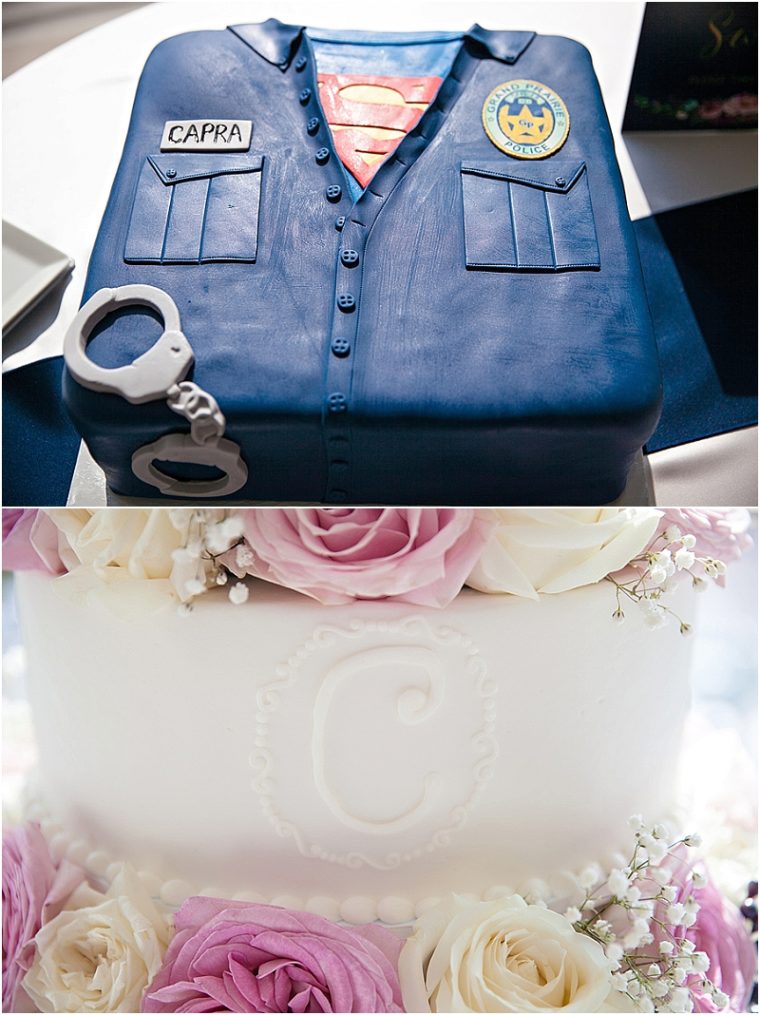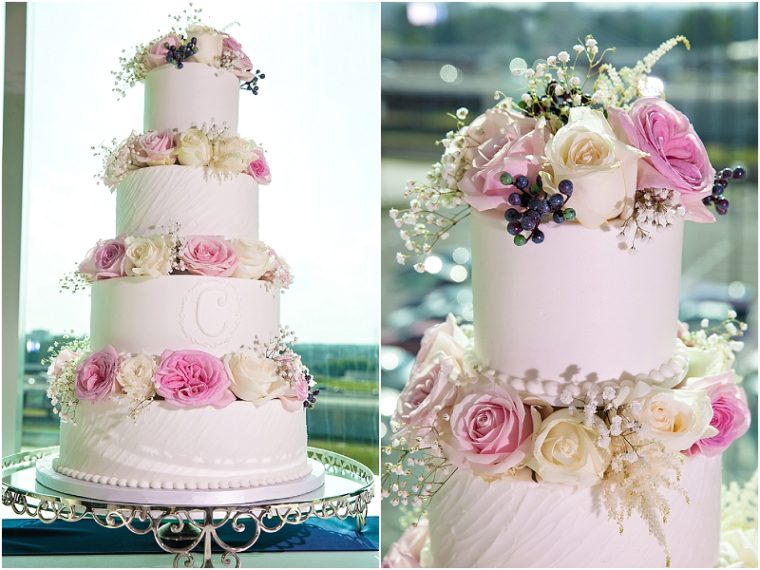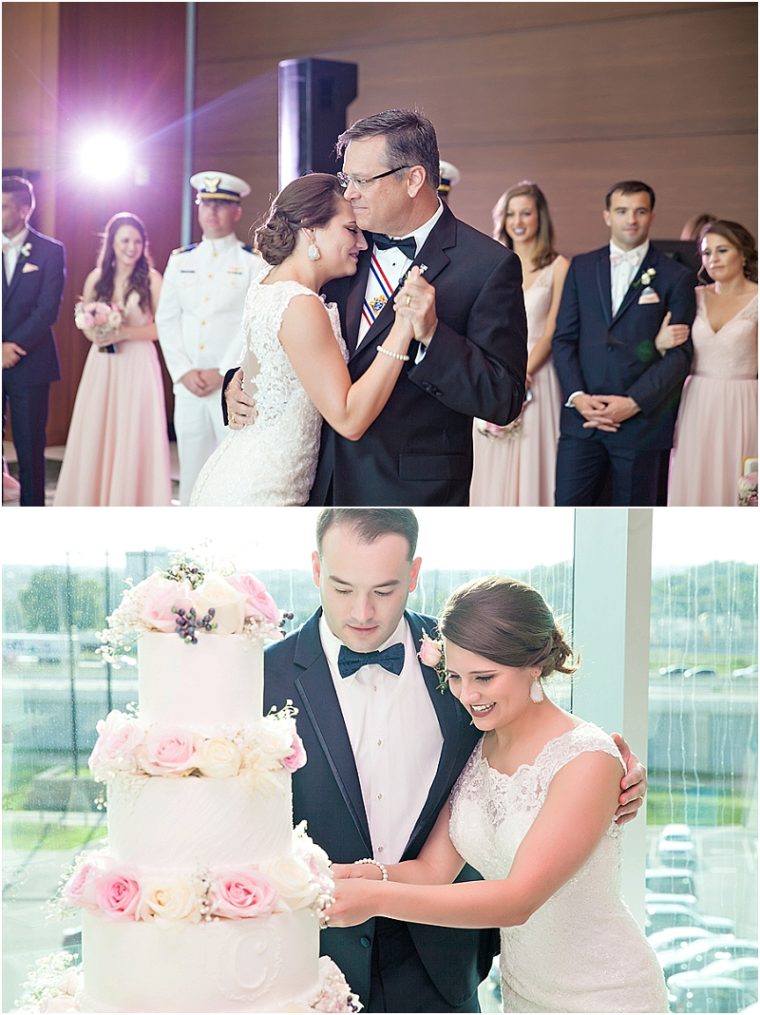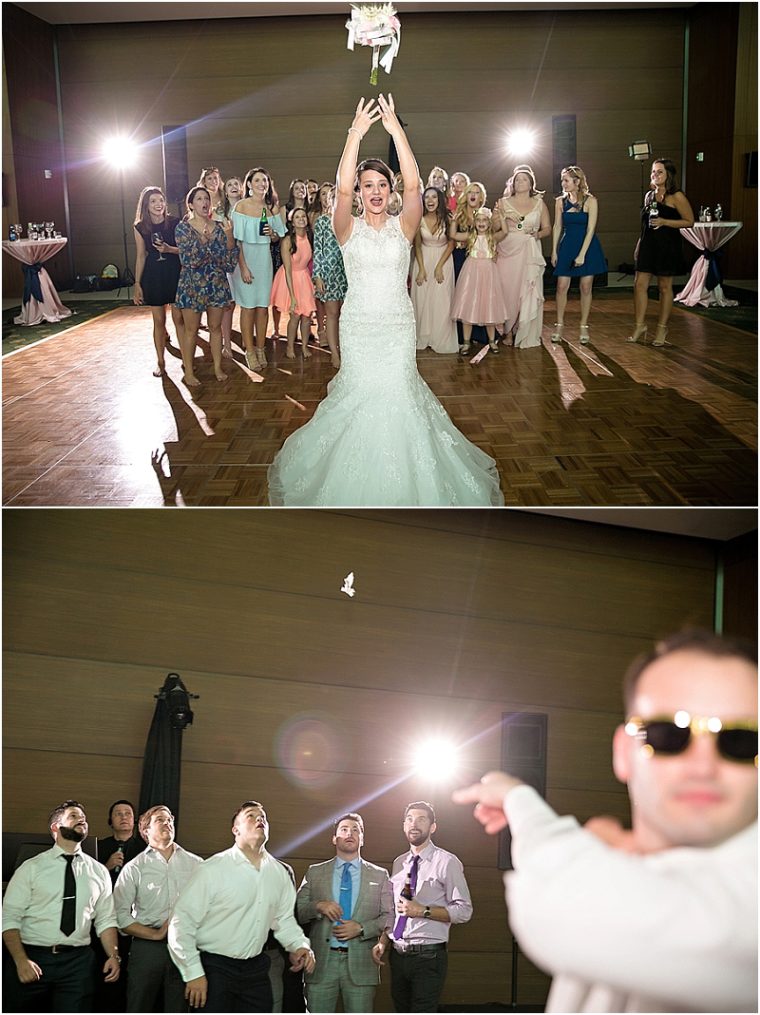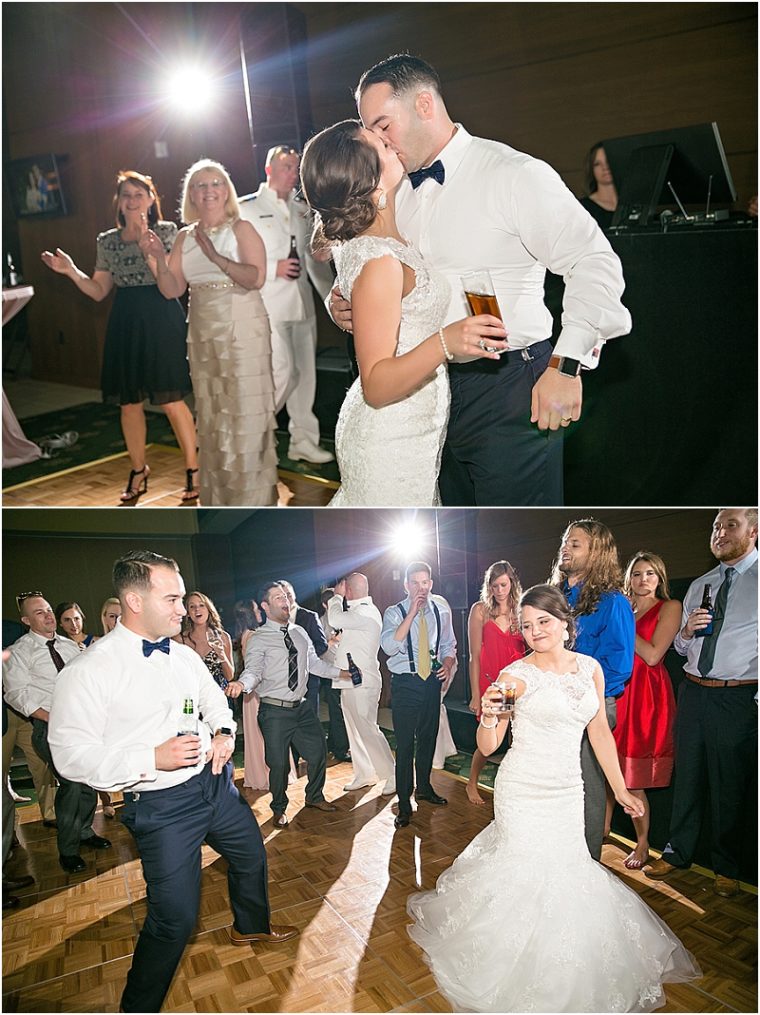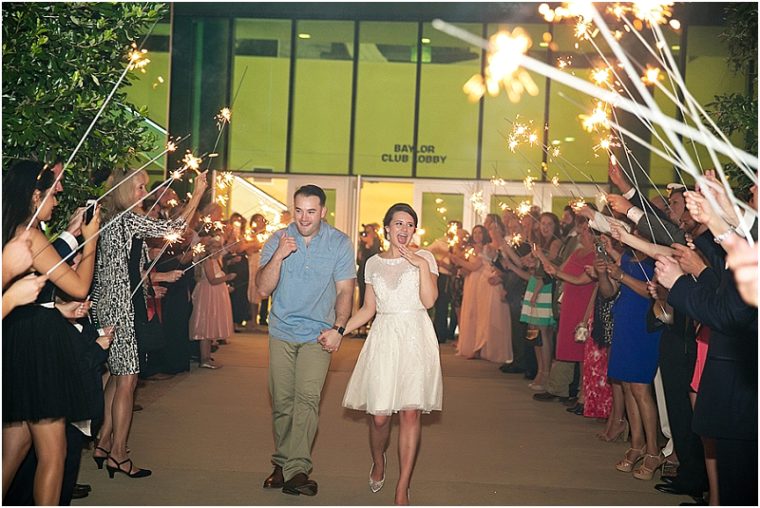 From Ashley Munn Photography...The summer after I graduated high school (2011), I went to work for Universal Cheer Association. I had just completed employee training in Dallas and was staying with a friend, preparing to start my first camp. We had a few days off and we decided to go dancing. My friend had a brother...and her brother decided to bring a friend. That friend was Mark!! We danced the night away!
Mark and I became great friends over the next few month. We stayed in touch, but eventually went our separate ways. A few years later, we reconnected and Mark asked me on a date, saying, "I've been waiting a year and a half to take you on a date!" We started talking when he was in the US coast guard academy (in New London, CT) and he "romantically" asked me to be his girlfriend over Skype! He occasionally surprised me by visiting. We did long distance for a year and a half and finally Mark moved to Texas. It was the closest we had geographically been...EVER!! Over the years we grew closer and closer and we knew marriage was in our future.
Mark and I had talked about marriage, but he had me convinced it was YEARS ahead of us. Little did I know he had a beautiful ring waiting for me! Mark invited my entire family and all of my closest friends and surprised me on May 14th, 2015. It was beautiful. While we were long distance, Mark and I had a poem we read to each other often called "A Long Walk to Forever." It reminded us of why we were pursuing a long distance relationship. The poem goes-"Let's take a long walk to forever, one foot in front of the other. Through leaves, and over bridges." Mark proposed under a gazebo and quoted this poem! Of course I said yes!! And the rest is history.