Intimate weddings are so romantic! And this Horseshoe Bay wedding is no exception! The ladies over at Eclipse Event Co. sent us this lakeside affair and it's a great blueprint for how to have an intimate wedding. Surprisingly, intimate weddings take almost the same amount of work as larger weddings, but the pay off comes with the actual event. The bride and groom and guests share in the experience in a way that can't be captured with a larger audience. The result is a memorable event for everyone involved from the couple to the vendor team. After you devour these images from Hyde Park Photography, hop on over to the gallery for more intimate wedding details.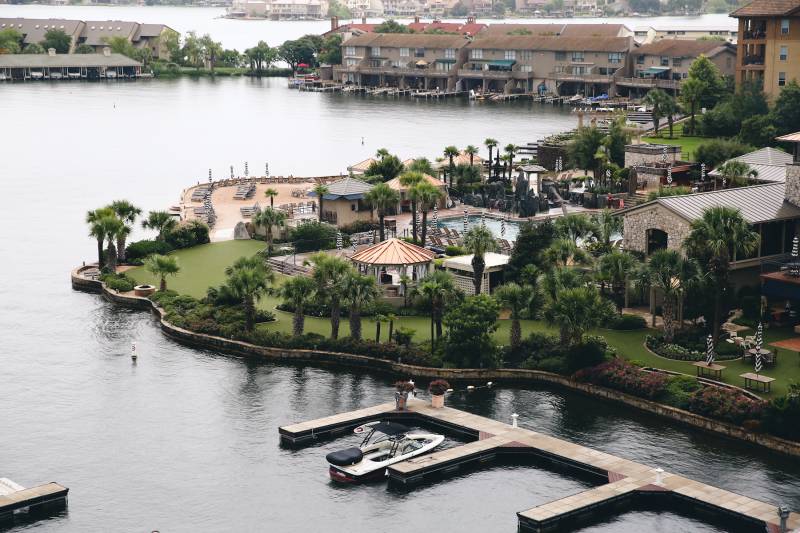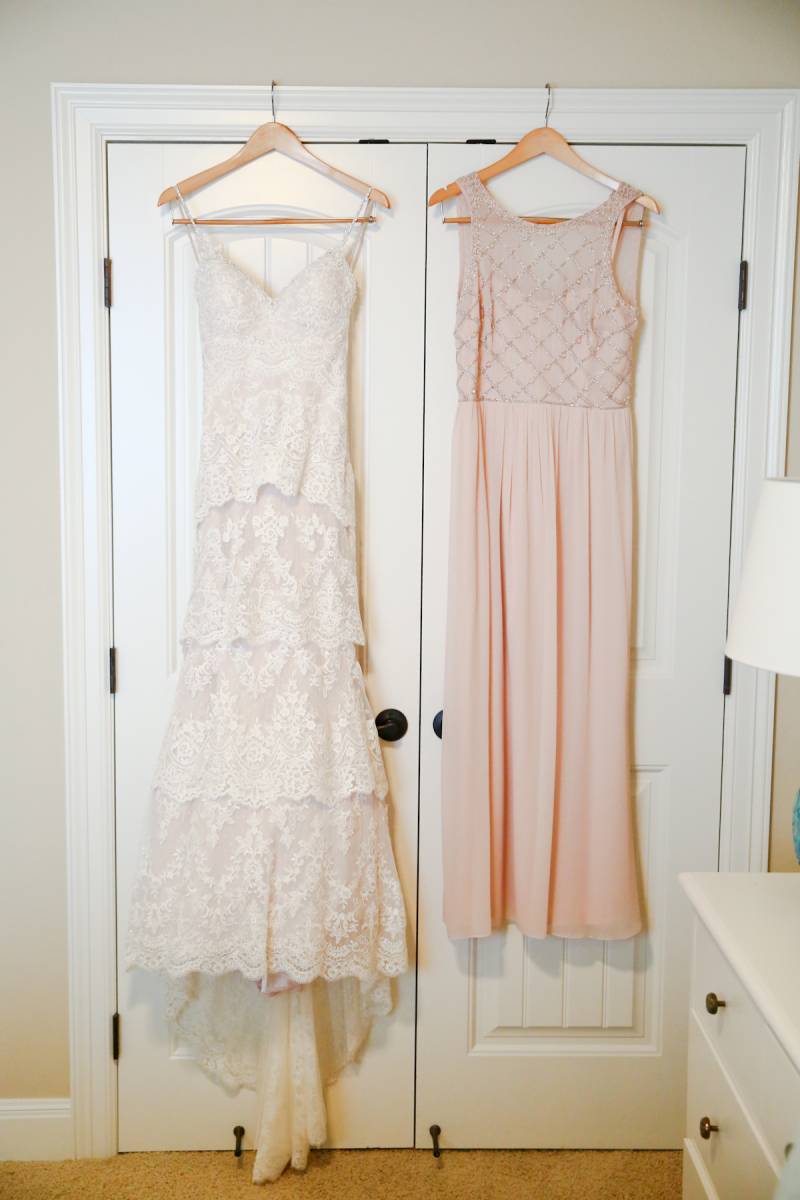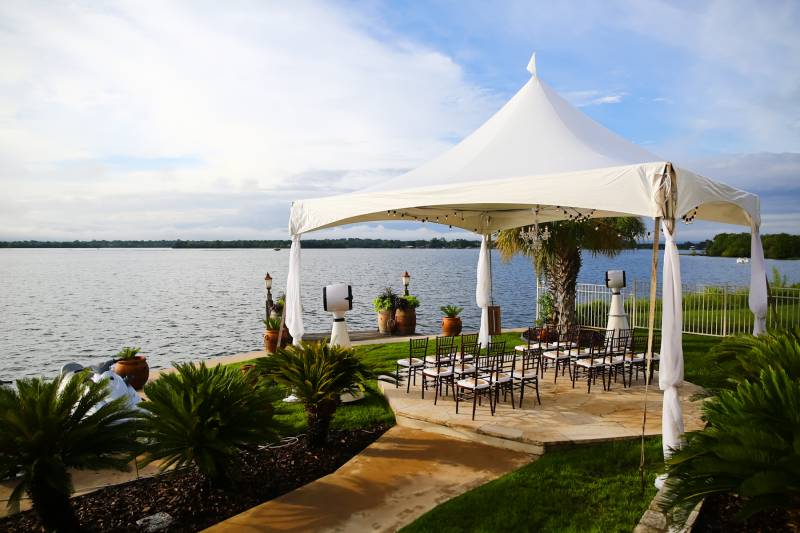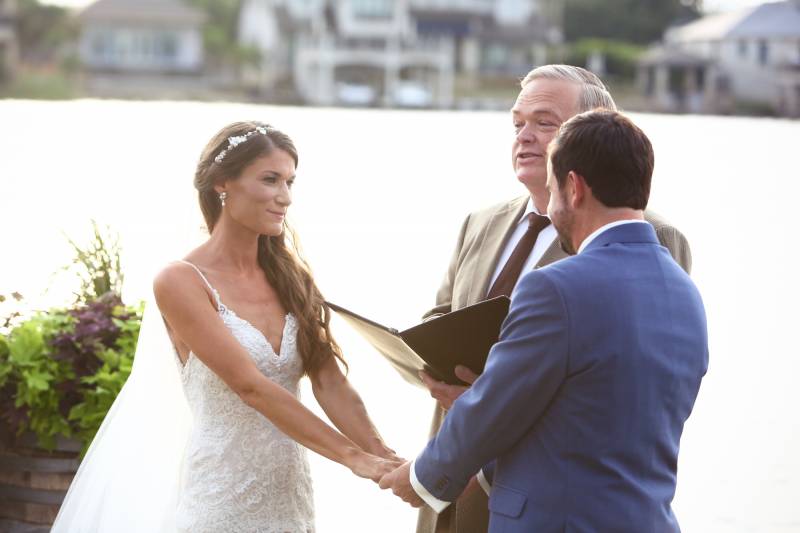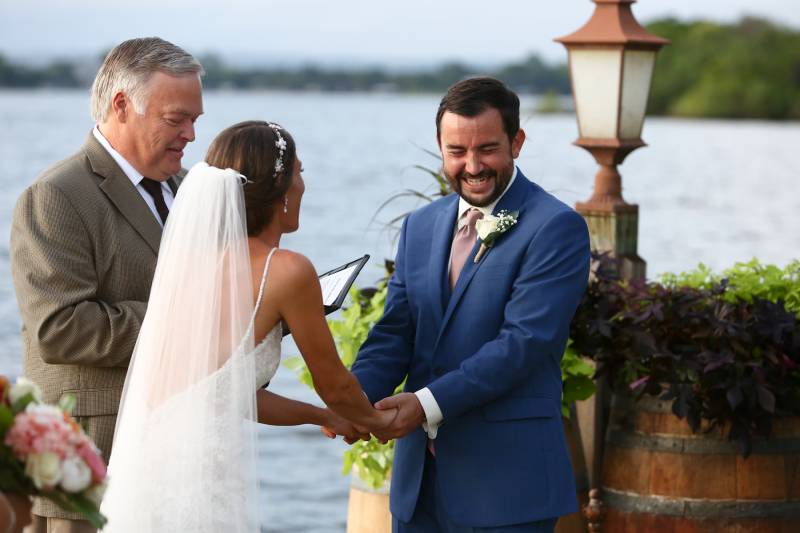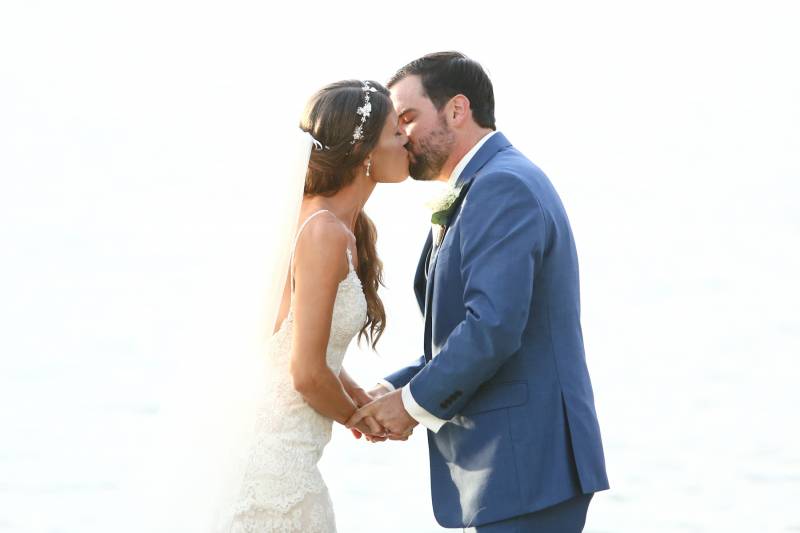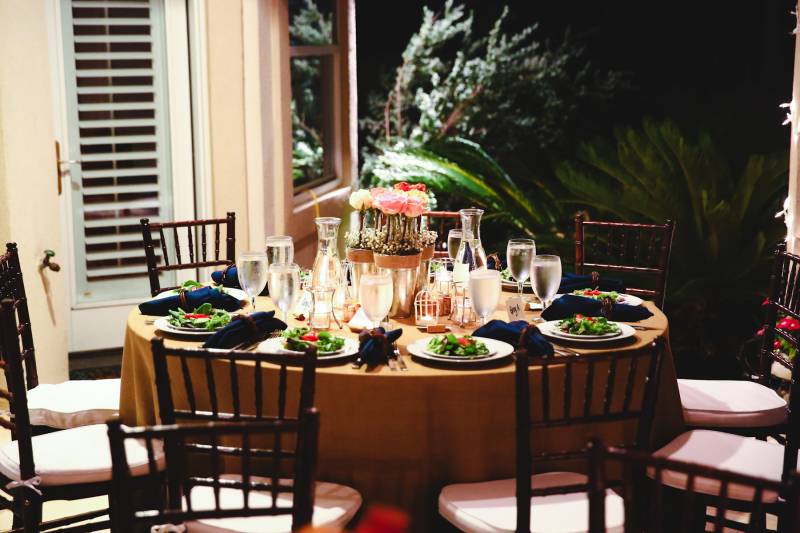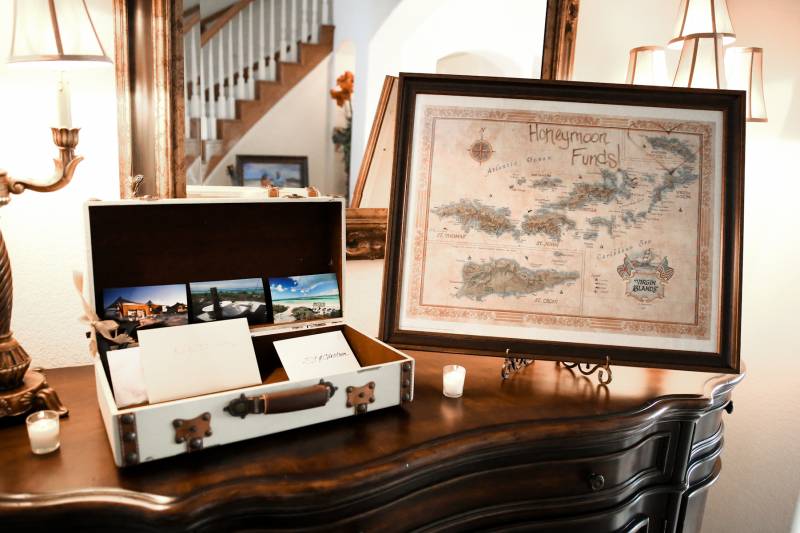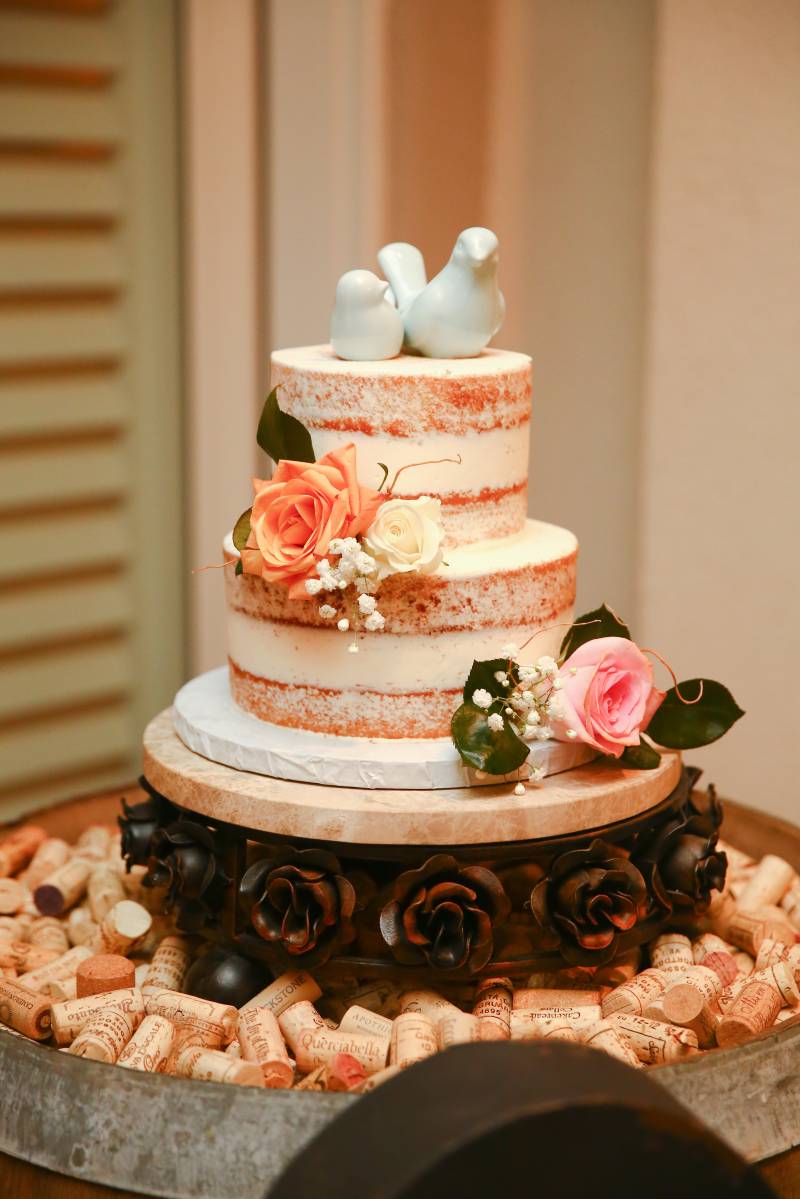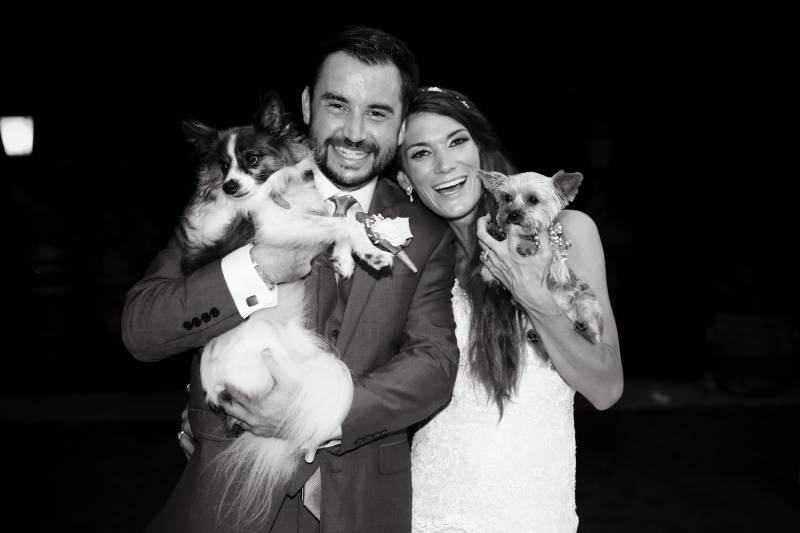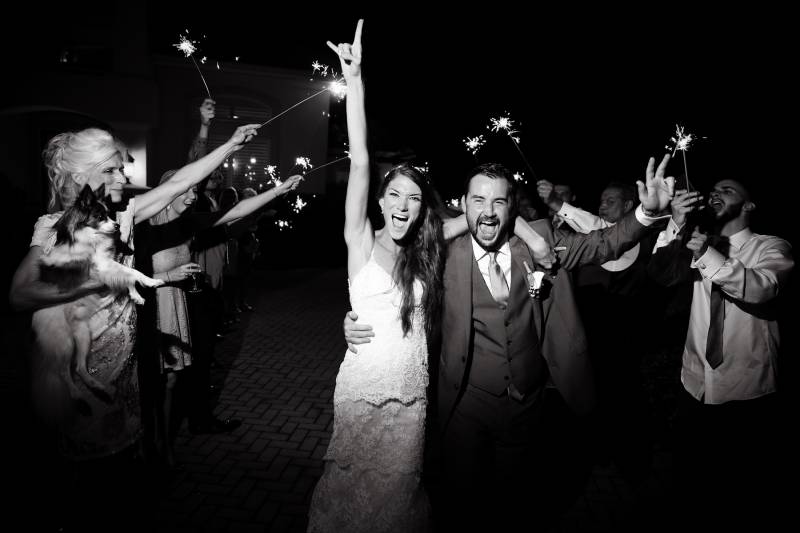 From Eclipse Event Co...
What are some differences you notice when there's only 20 guests at a wedding as opposed to 120?
When you have a low guest count, you need to make sure that every guest is engaged in the reception, because if just a couple people leave it doesn't look like there are many people left. From a Cordinator's perspective, I feel it is a major part of our job to make sure everyone at the wedding is taken care of, which is admittedly much easier if there are only 20 guests! At the same time it is nice because you do get a little more one-on-one time with each guest or group of guests, so I believe they feel they want to stick around for the duration of the reception, where as some would probably leave after cake cutting if they felt they were tired or needed to go home.
What was her aesthetic that day?
Christine was really a no-frills bride, she had a very particular taste and accomplished most of her decor using her crafting talents! She made a lot of her wedding wine/winery inspired, utilized a lot of fresh plants and plate off of the natural beauty of the landscape at the home, and had personal touches from the islands incorporated throughout. She even did the bouquets herself, utilizing some flowers she made out of seashells!
What was your favorite part of the wedding?
Hands down my favorite part of the wedding was the ceremony, she incorporated vintage wine barrels and lots of fresh greenery from the local flower shop in Marble Falls, and they were married on the dock of the home, which made for a really beautiful sunset lakeside background. The simplicity of it paired with the natural beauty of the lake/Lakeside really made everything pop in a very clean and beautiful way.
How was the food received?
The food was one of the best parts of this wedding! Quality seafood provided tons of fresh appetizers that were made there on site at the home, including fresh oysters, crabcakes, gumbo, macaroni and cheese, hush puppies and all sorts of other amazing seafood! Dinner was served for each guest in their own personal mini colander, with crab legs, potatoes, corn, and everything else you would see at an island boil!
Did the weather cooperate the whole day? Was the tent a last minute decision or in the plans the whole time?
The weather was one of the hardest elements to this wedding because of the unique shape of the homes backyard, we had only one place we could set a tent, which would not have accommodated the entire evening. It actually poured rain for about six hours leading up to the ceremony, and completely went away for the most gorgeous sunset ceremony at 7 o'clock that evening. We really lucked out because we were sure that we were going to have to shove everybody into the little 15 x 15 tent for both the ceremony and dinner reception.
Tell me a little about the couple: do you know how they met and how long they dated? Are they Honeymooning?
Christine and JT have been dating for over 10 years! They originally were going to get married in the Caribbean where they live, but moved their nuptials to horseshoe Bay to accommodate their closest friends and family. I believe they are honeymooning back home and island hopping throughout the Caribbean.