What a lovely wedding we have to share with you today! This couple's Magnolia country estate wedding is just too cute for words. I love all of the little details they used to personalize their big day. Adding individual details that represent you and your future spouse's personalities is a great way to make your wedding look distinct and avoid the dreaded "cookie-cutter" wedding. The bride's dress, the monogrammed cowboy boots, the hand-painted signs and the cake fashioned after the bride's dress all speak to the couple's personality. And Ryan Price with Ryan Price Photography took some stunning photographs. Check out even more of his work on his blog.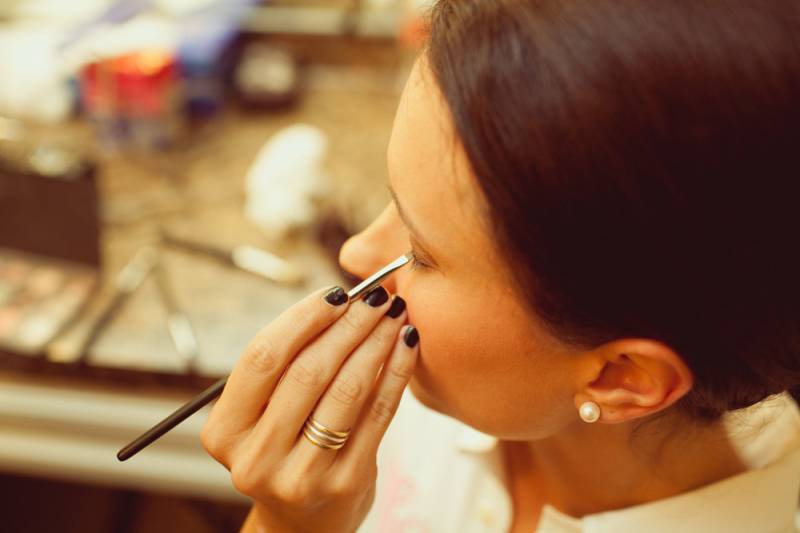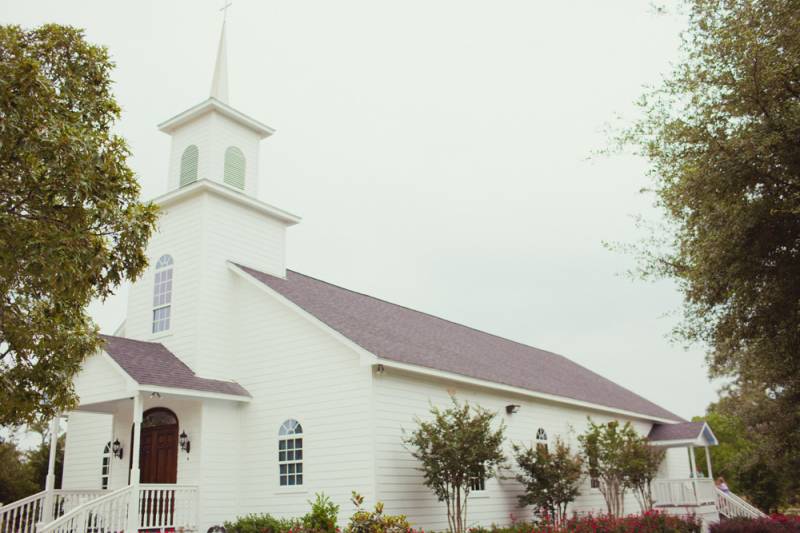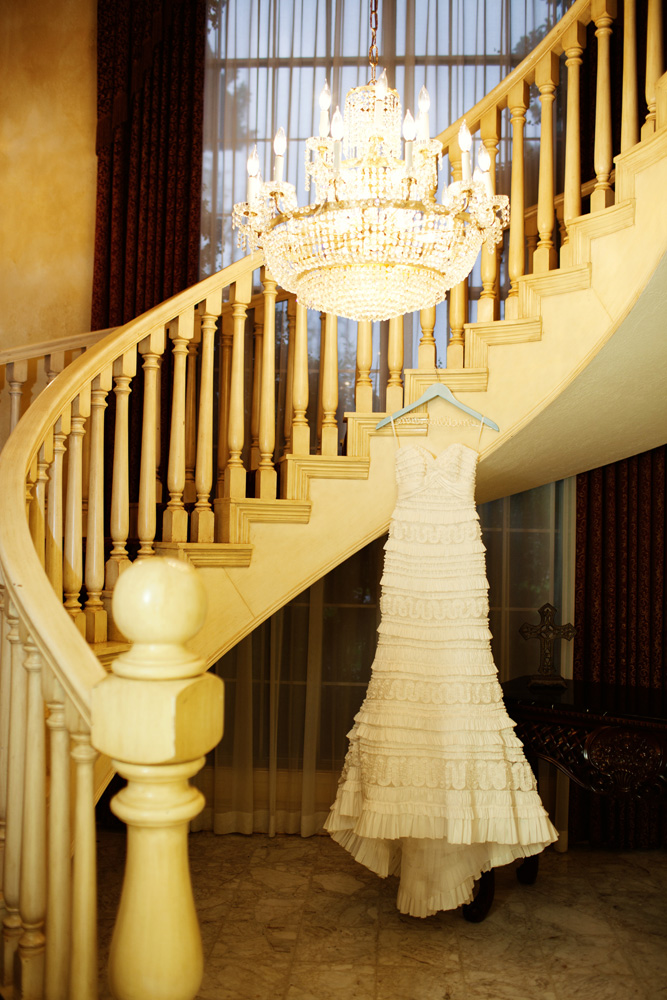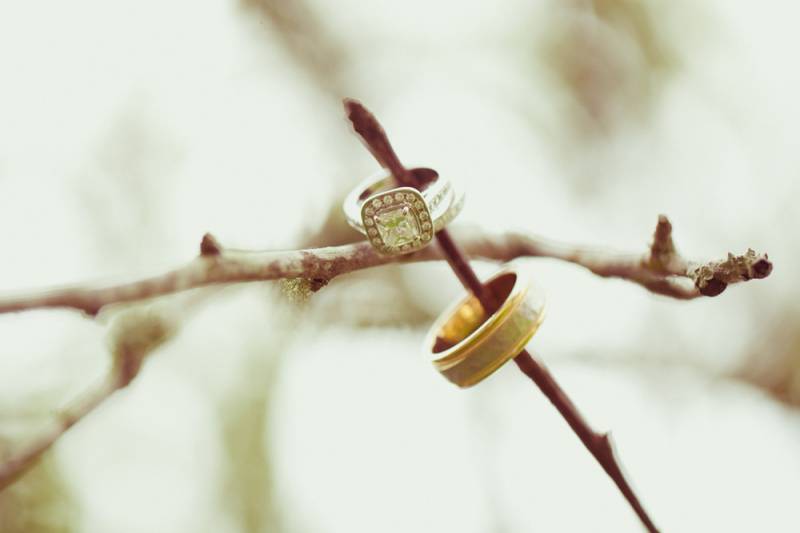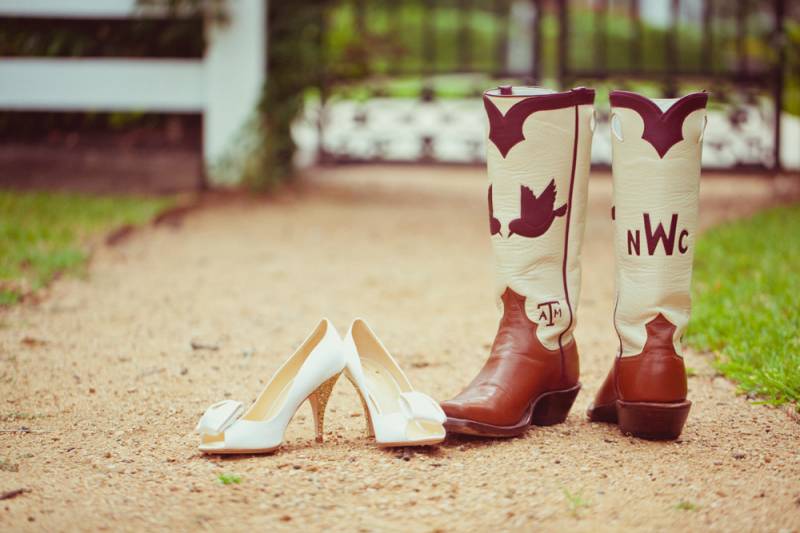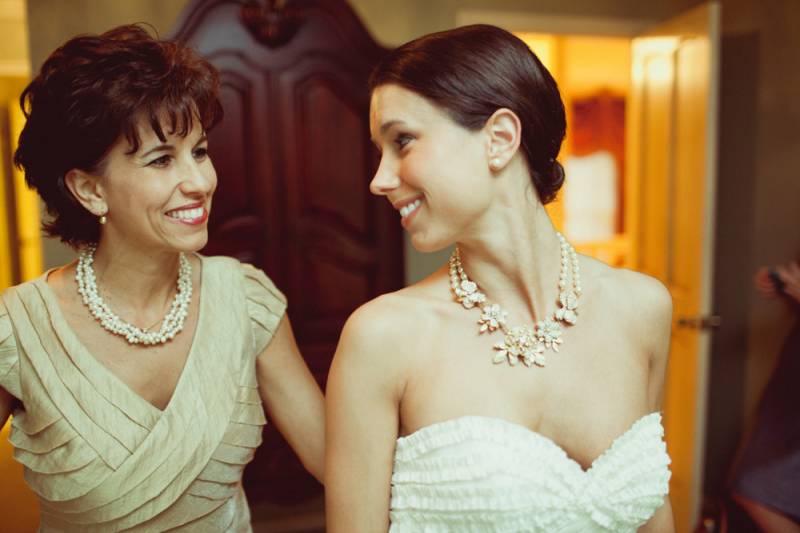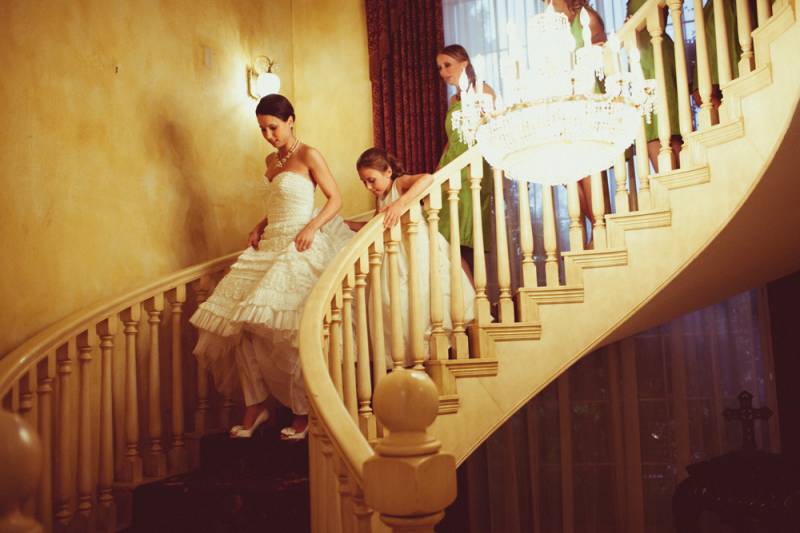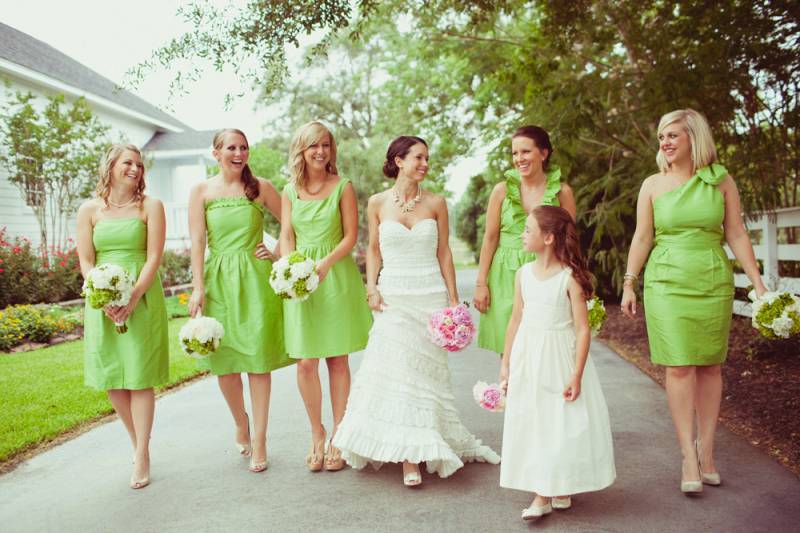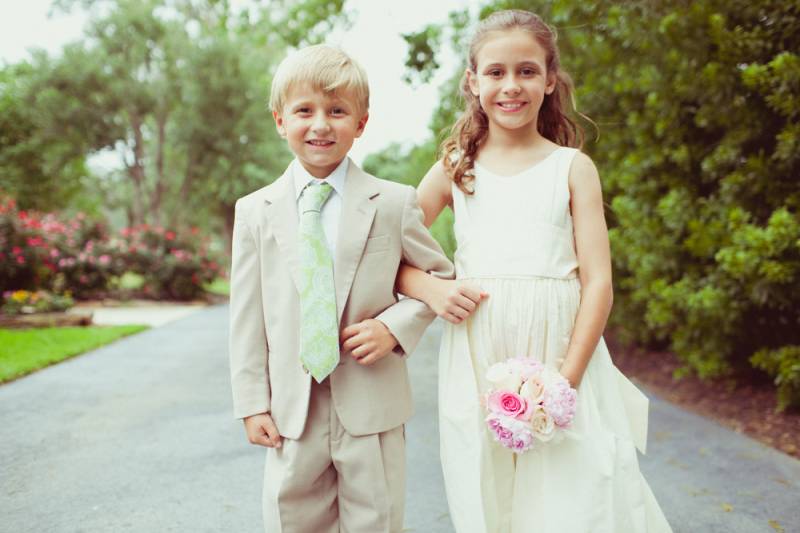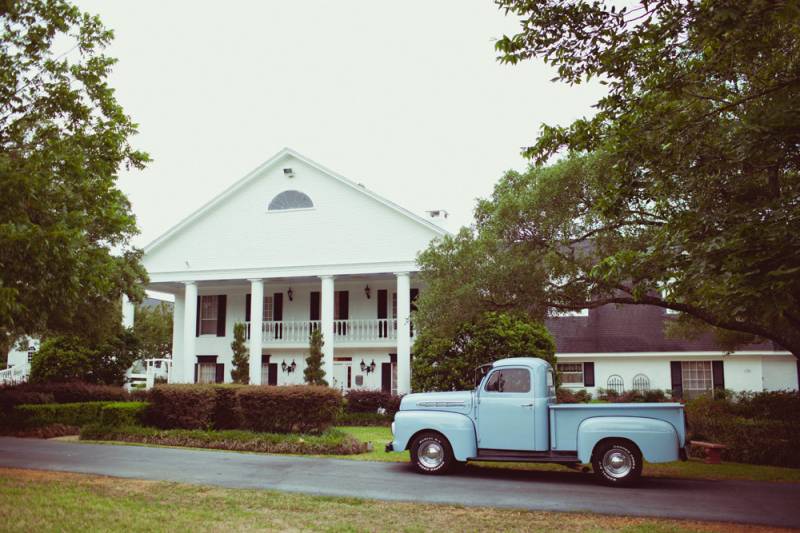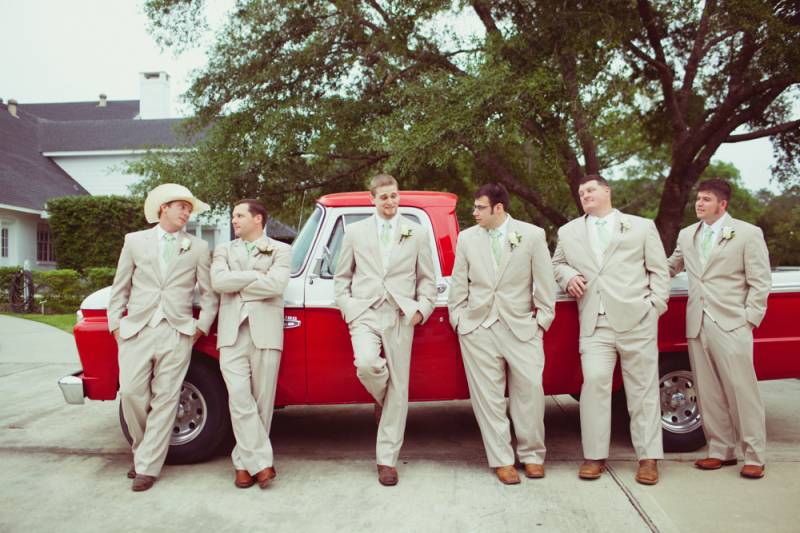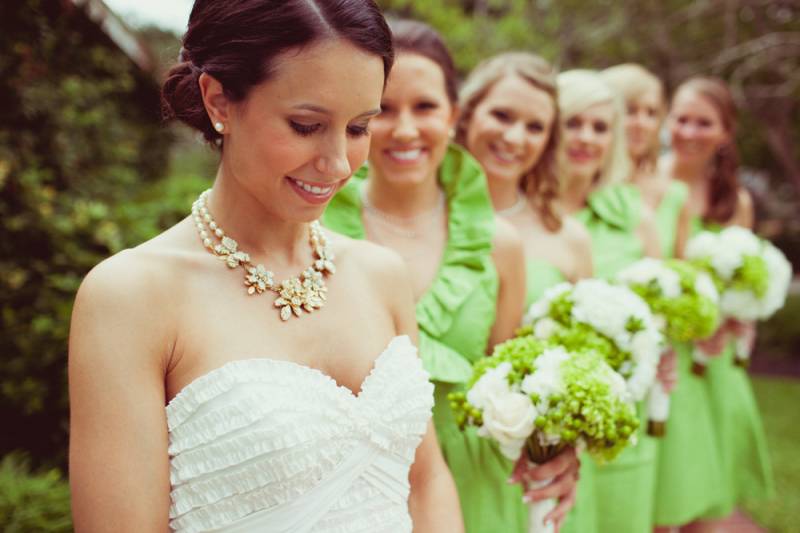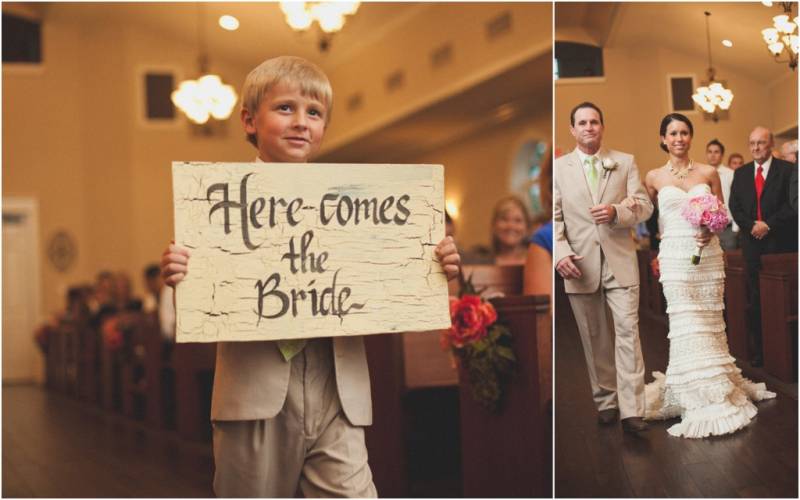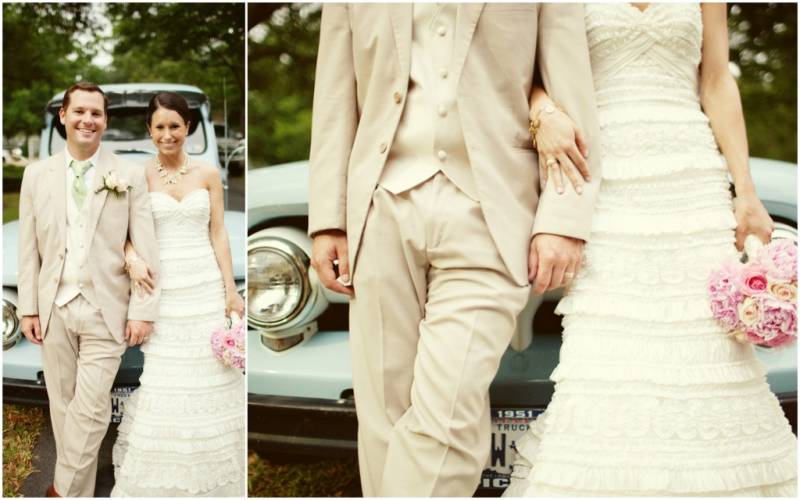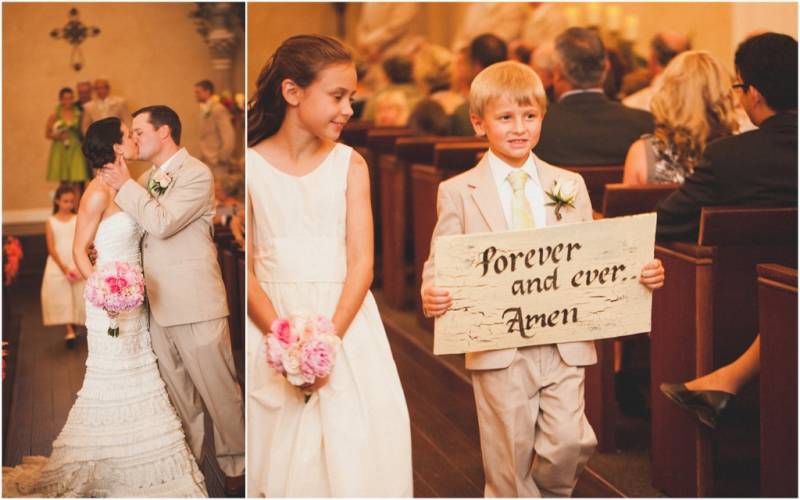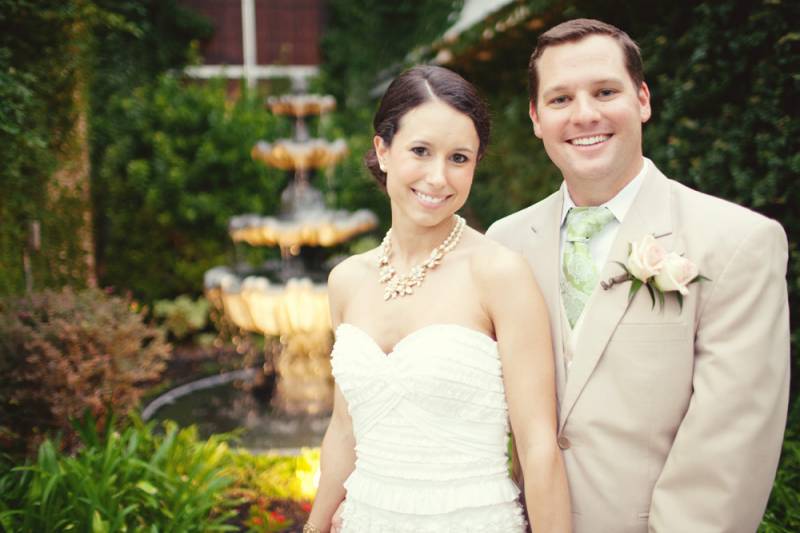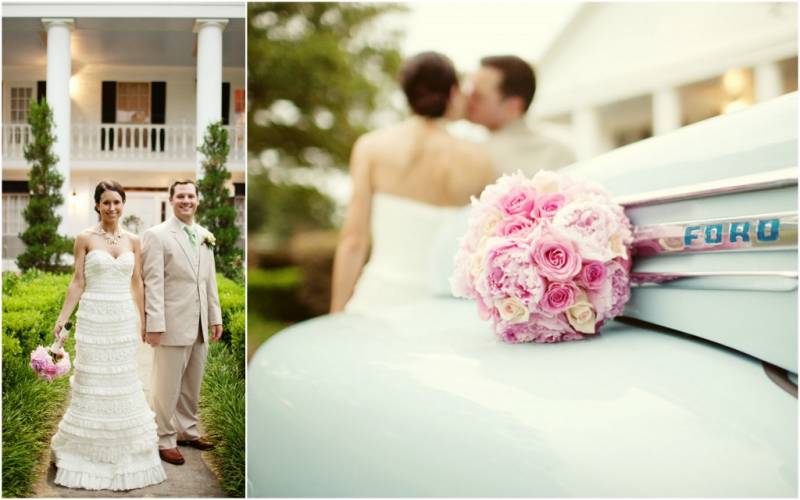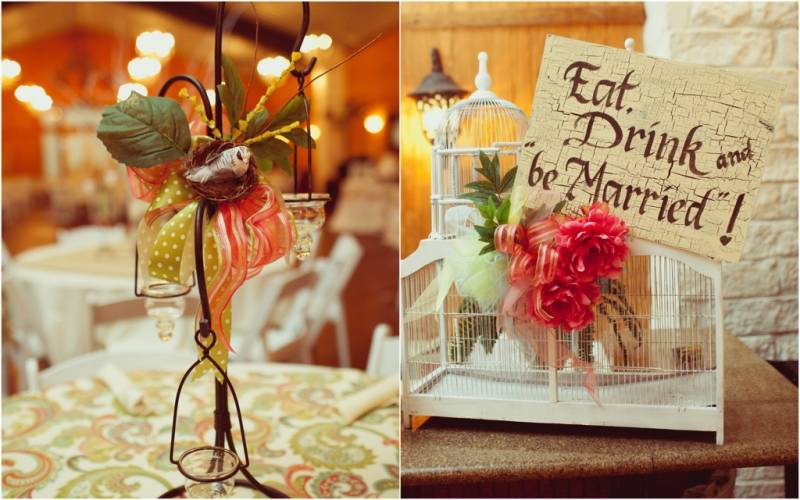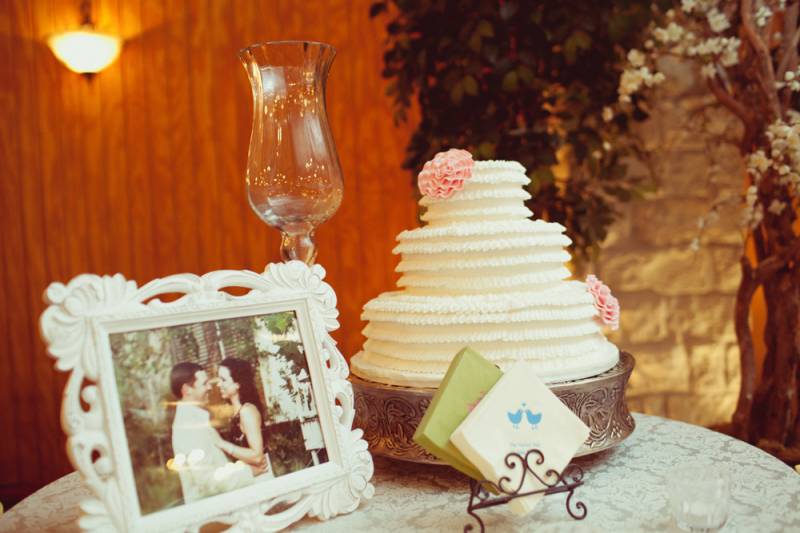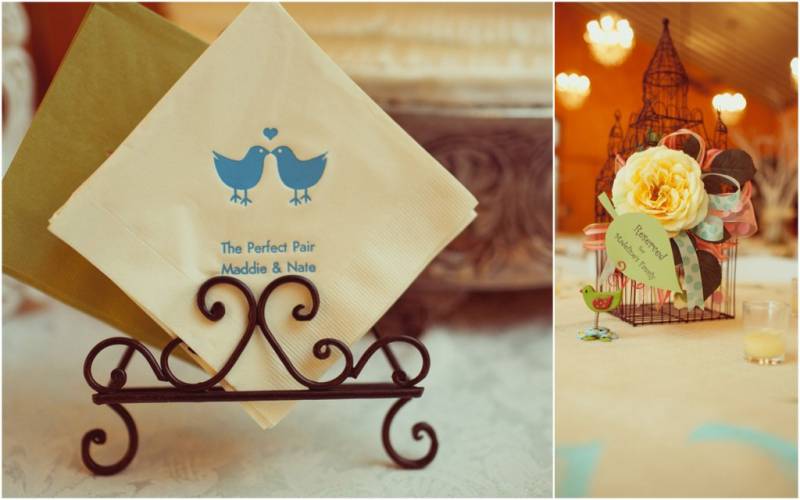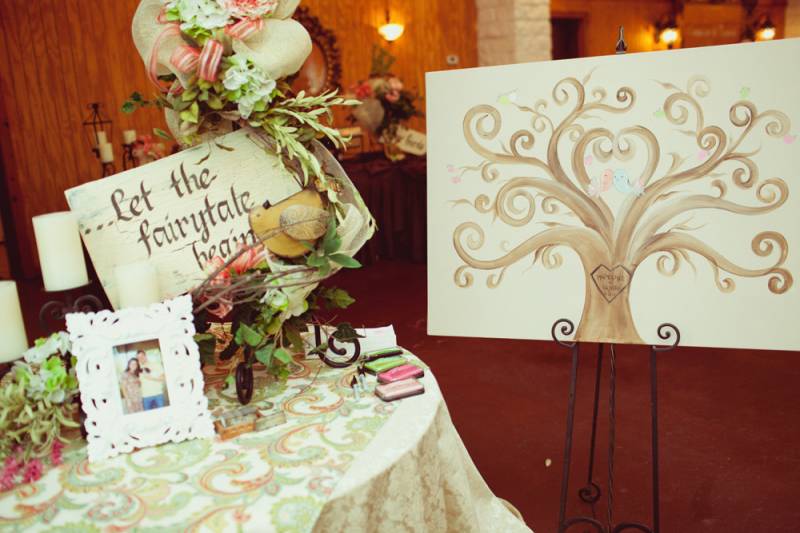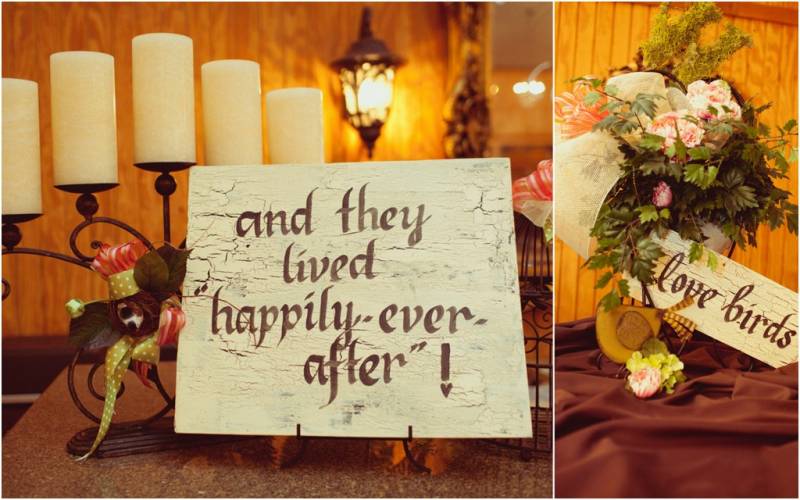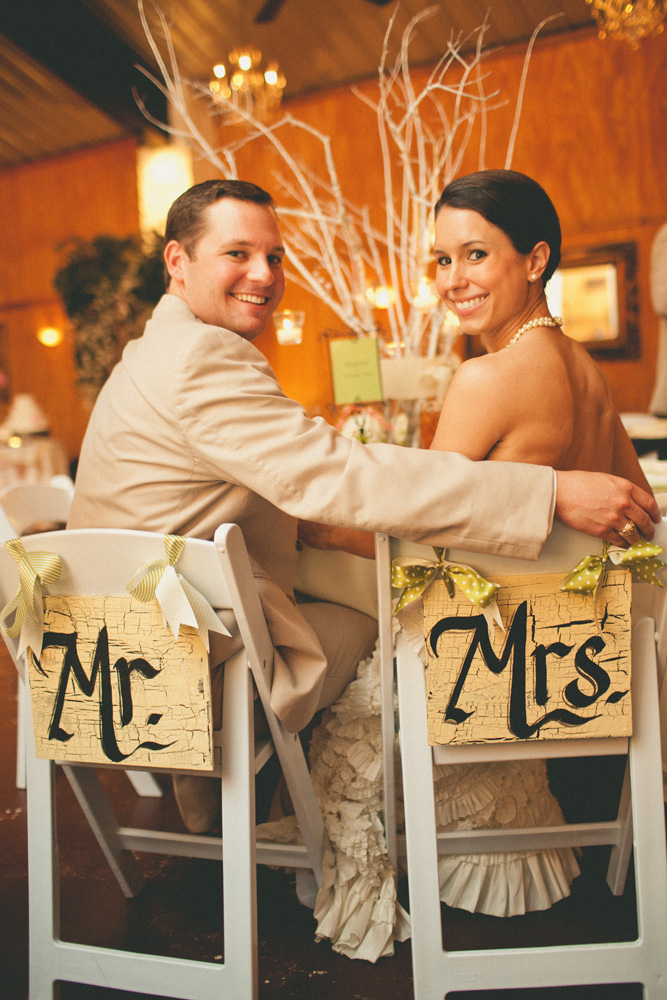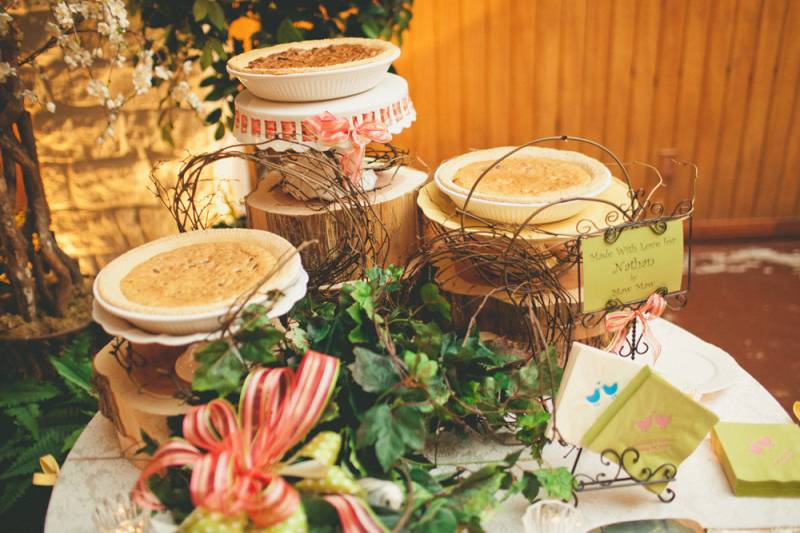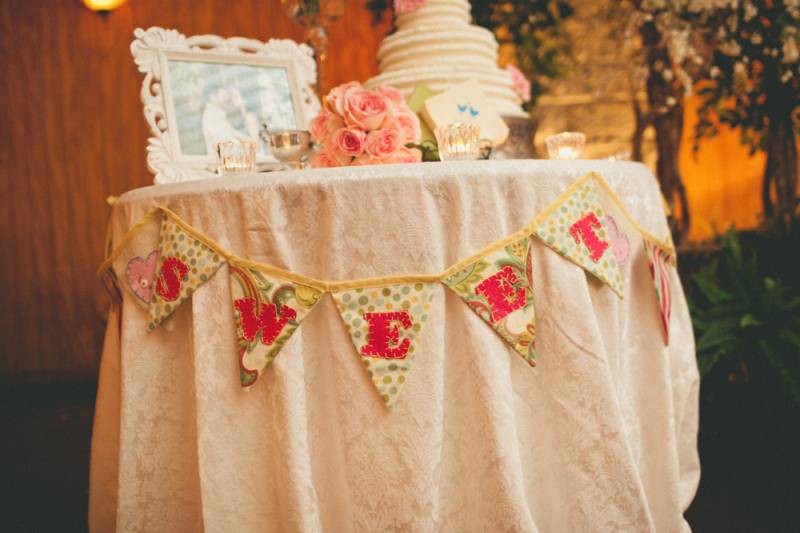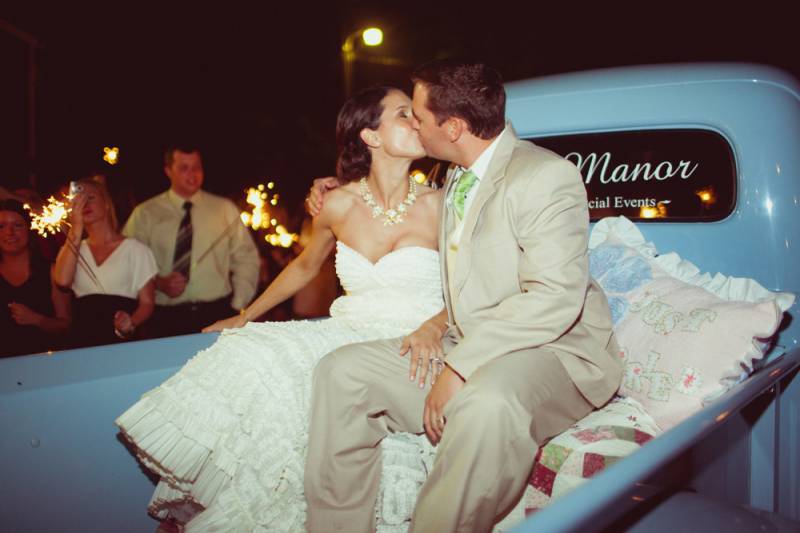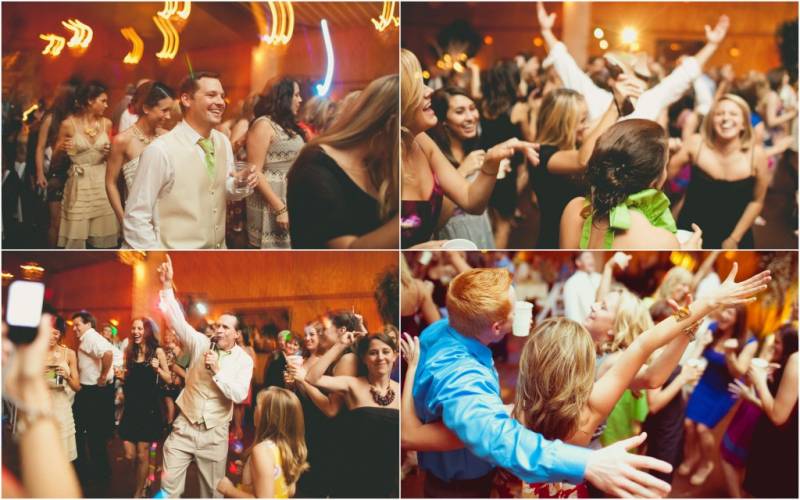 From the bride…I wanted everything about the wedding to reflect Nathan and I's personalities. I think we did a great job pulling that off throughout the whole event, from the vintage wedding chapel, the barn with a dozen chandeliers, the music, the decorations, down to my gorgeous Kate Spade glittery shoes to Nathan's handmade boots with our wedding logo "kissing birds".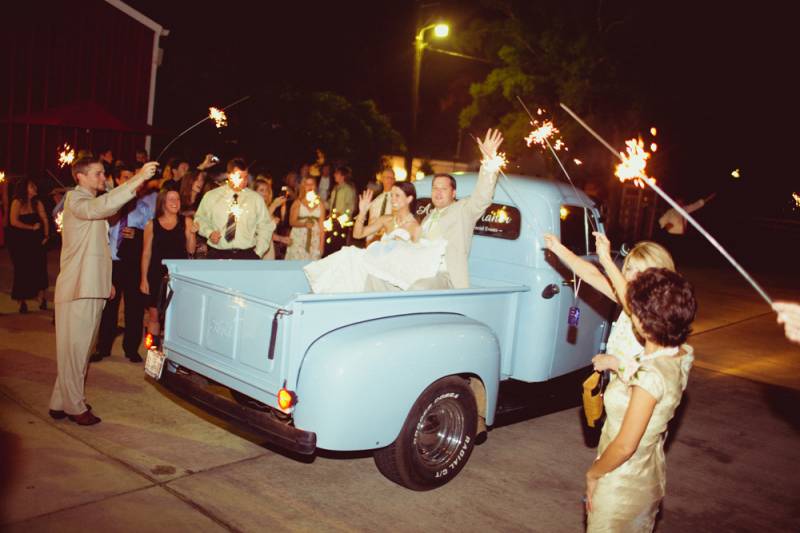 I wanted the color scheme to be very "summery" and fun. My amazing mom, with the help from her talented friends, made ALL the decorations. It was a full year of DIY projects. My mom sewed all the table linens and bunting on the dessert tables. My mother's best friend, Donna Mardis, painted all the signs. The painted guest sign-in tree was a huge hit at the reception. It now hangs in our master bedroom and its so fun to look at all the thumbprints and signatures. I loved all the little details that were incorporated into the decorations; the birdcage and tree centerpieces, the painted monograms on the table linens, the fabric wreaths on the entrance doors, and the handmade "just married" pillow in the get-a-way truck.
The night was like "a fairytale". Nathan and I were able to enjoy ourselves, dance, eat and drink, and have fun with our guests. Ryan did an amazing job photographing the day. I love looking back at all the pictures and getting to relive such a perfect day.