Vineyards in Texas can be hard to come by. However, there is a new wedding venue in the state that boasts a beautiful vineyard and amazing landscaping to host your next special event. This Hempstead winery styled shoot features this beautiful new venue, Ambrosia Crossing, located on the outskirts of Houston. Jessica Pledger and a slew of talented Houston vendors pulled together this amazing faux wedding and the results are amazing! From the bride's stunning lace dress to the lush florals wtih gold accents, this shoot has so many steal-worthy details. Hop on over to the gallery for even more sweet images.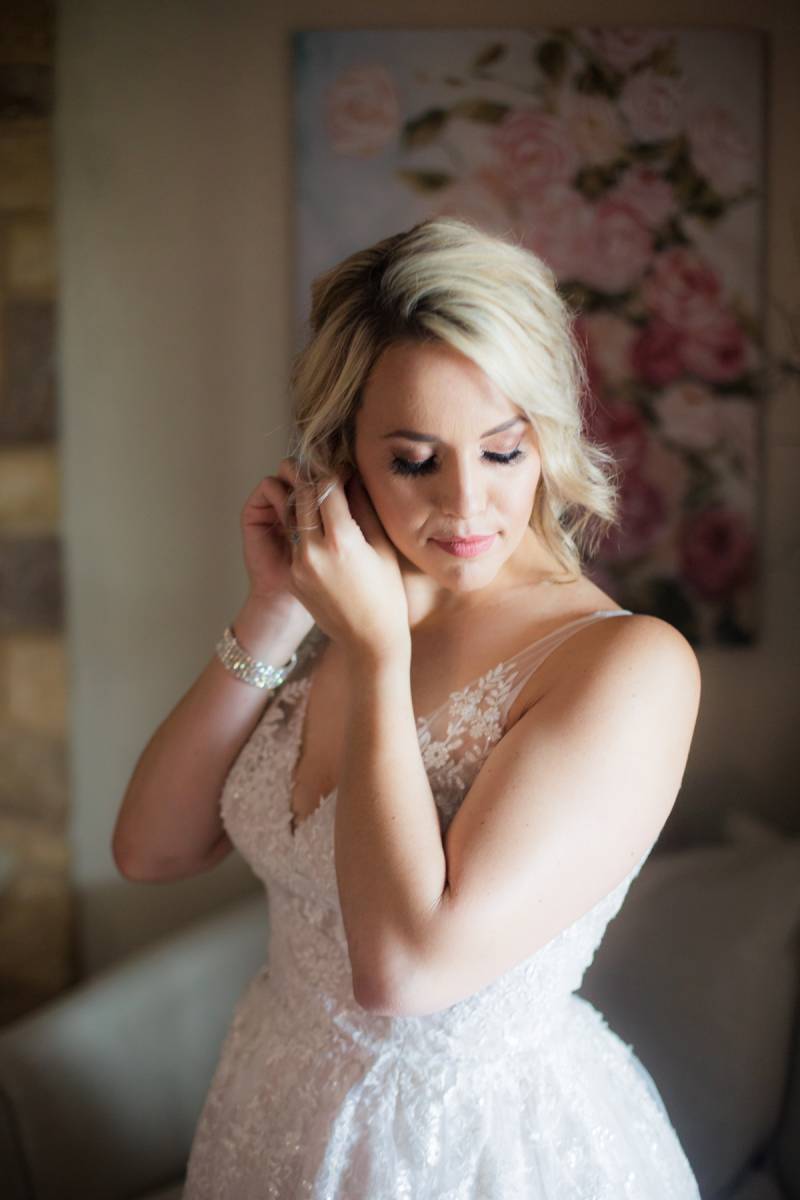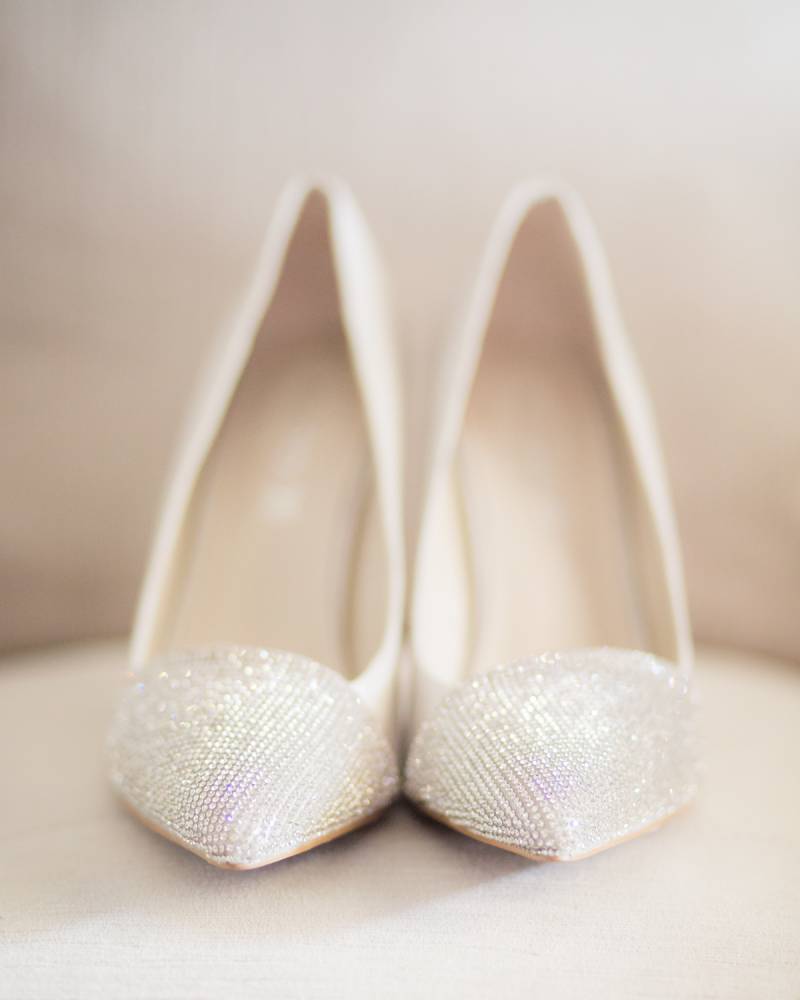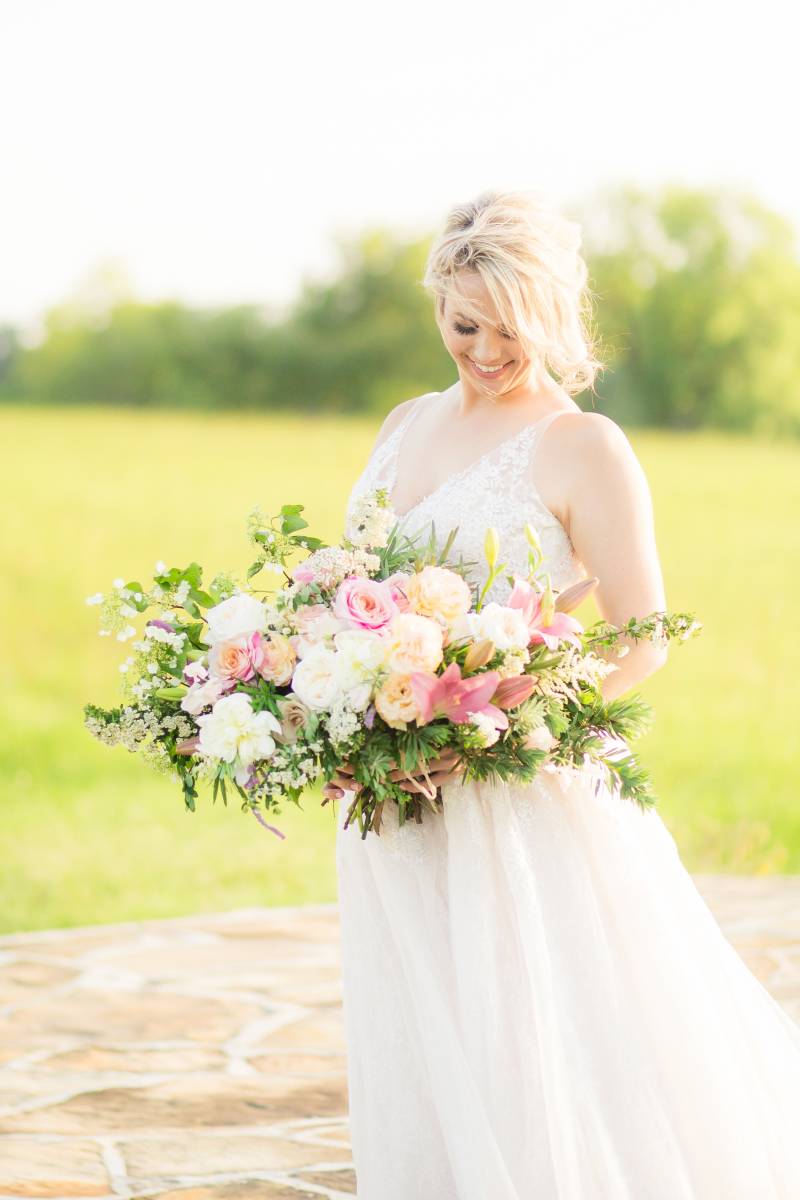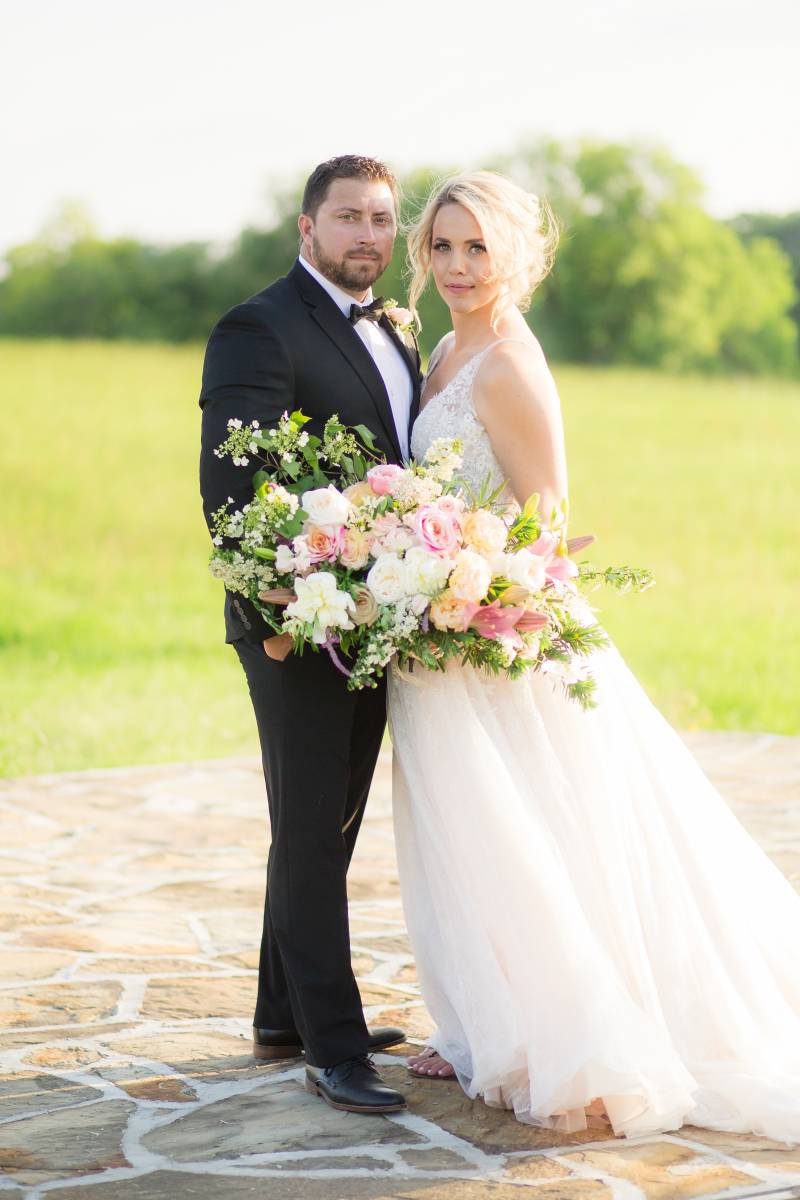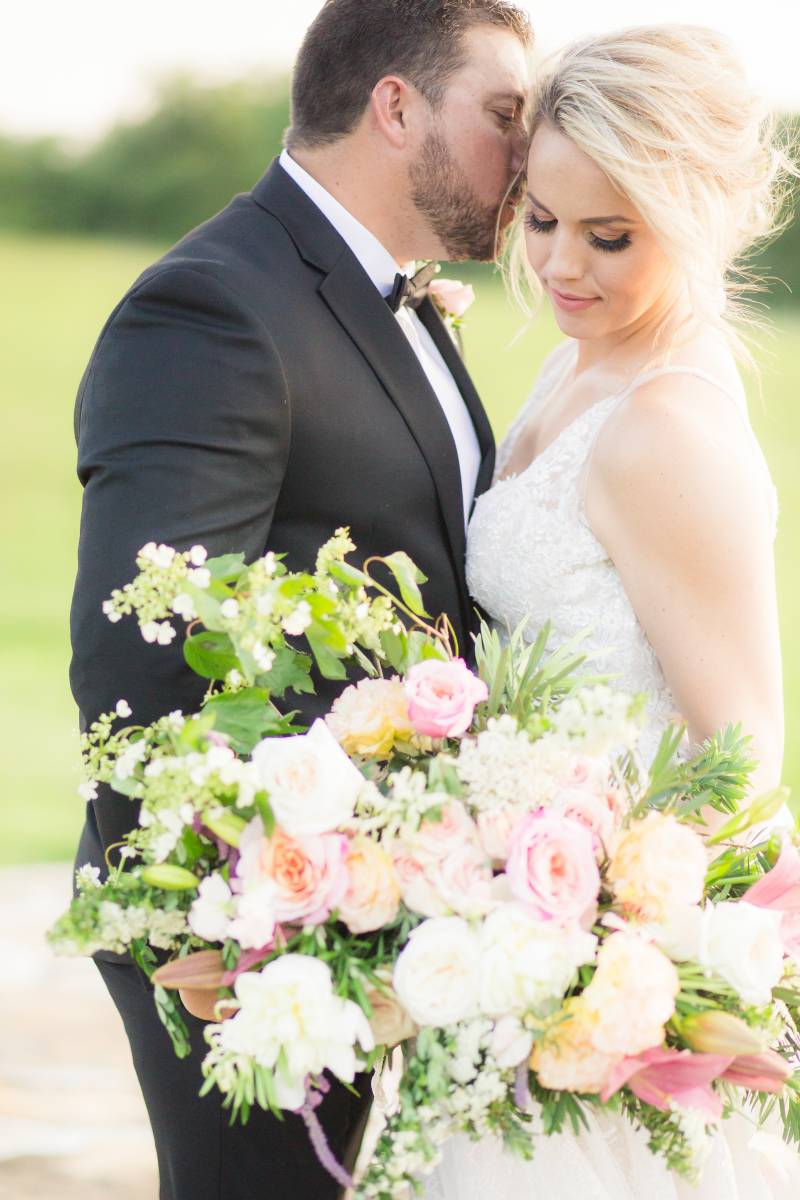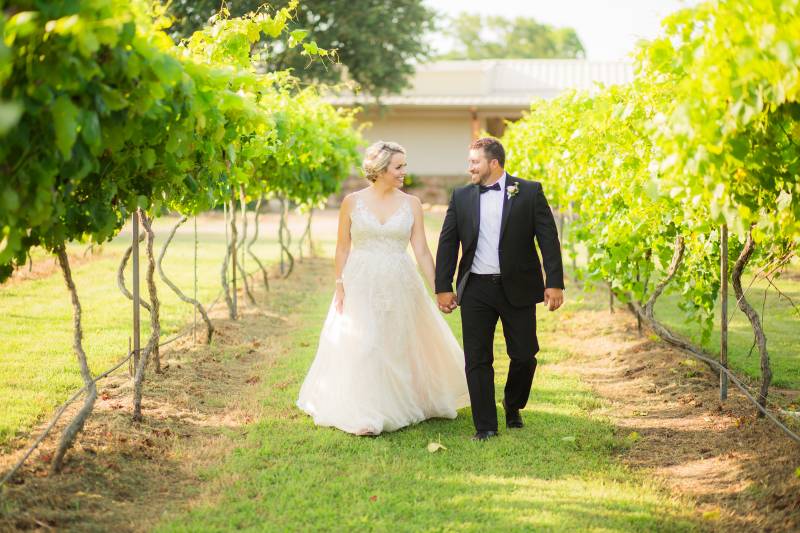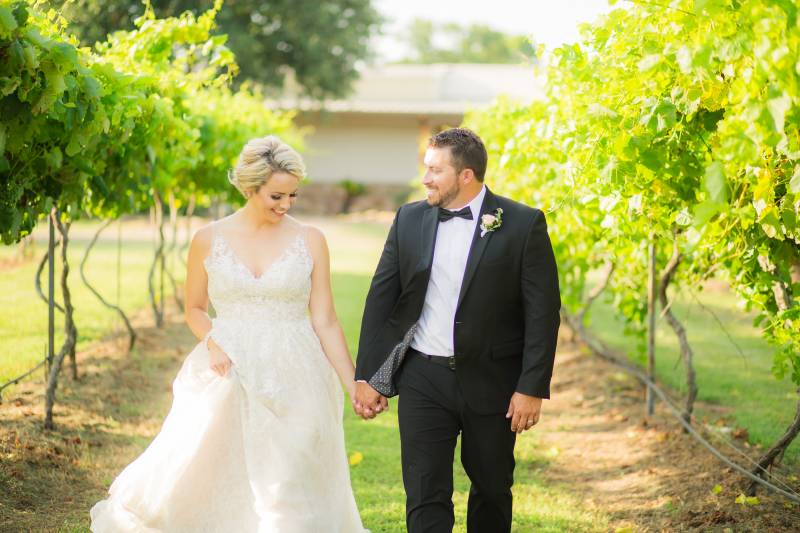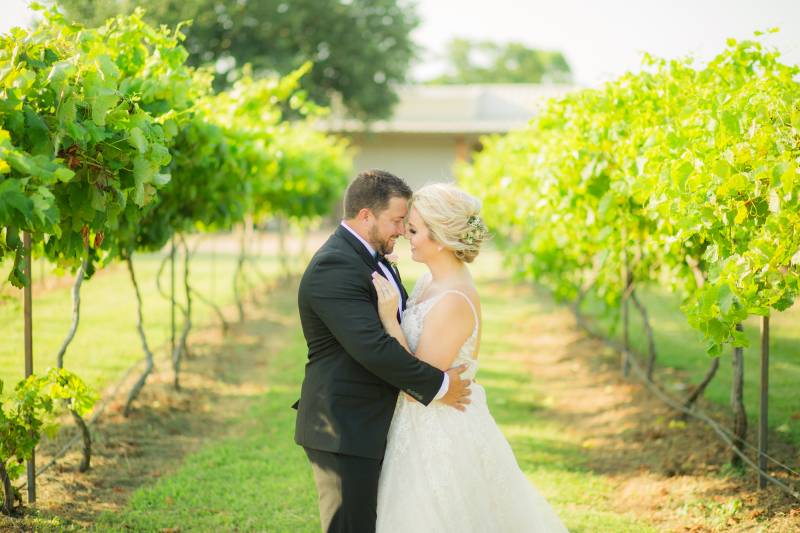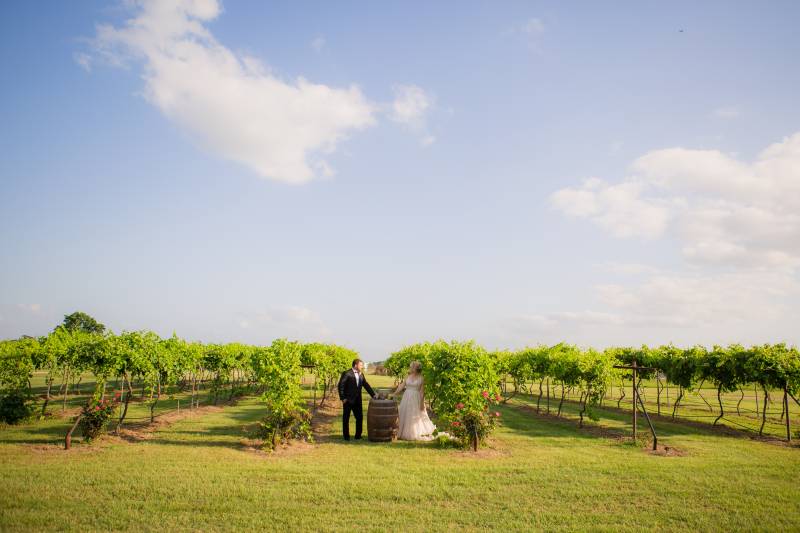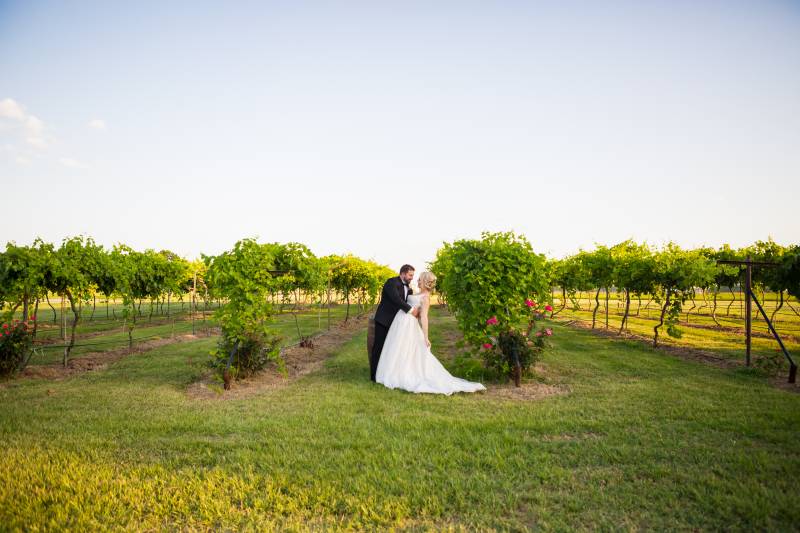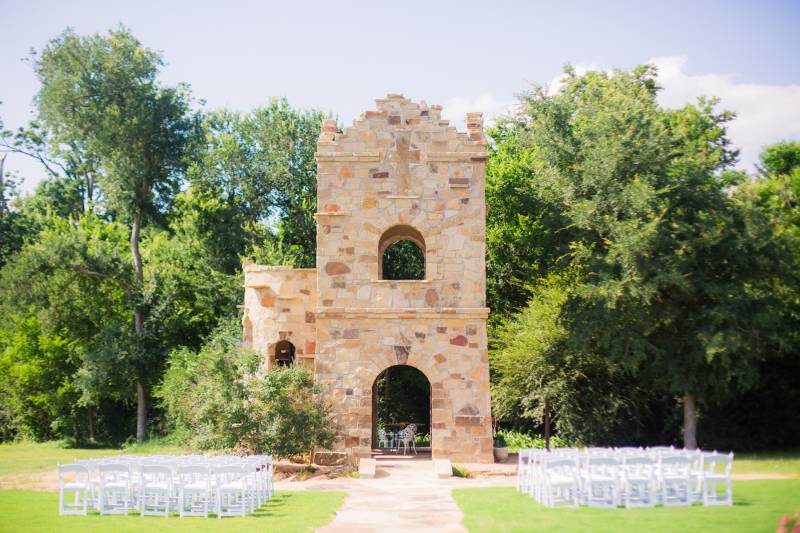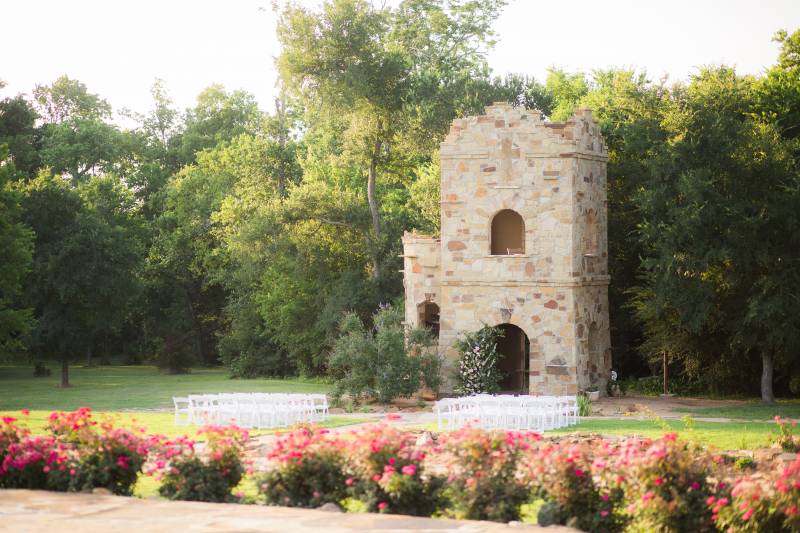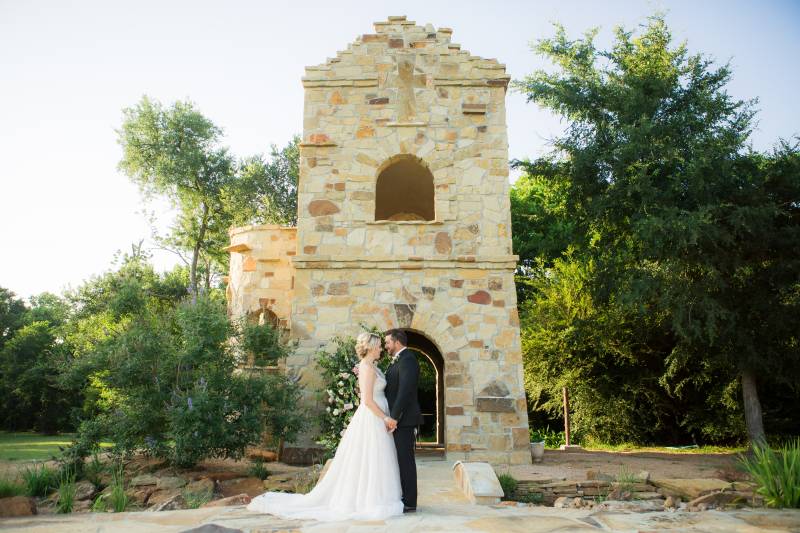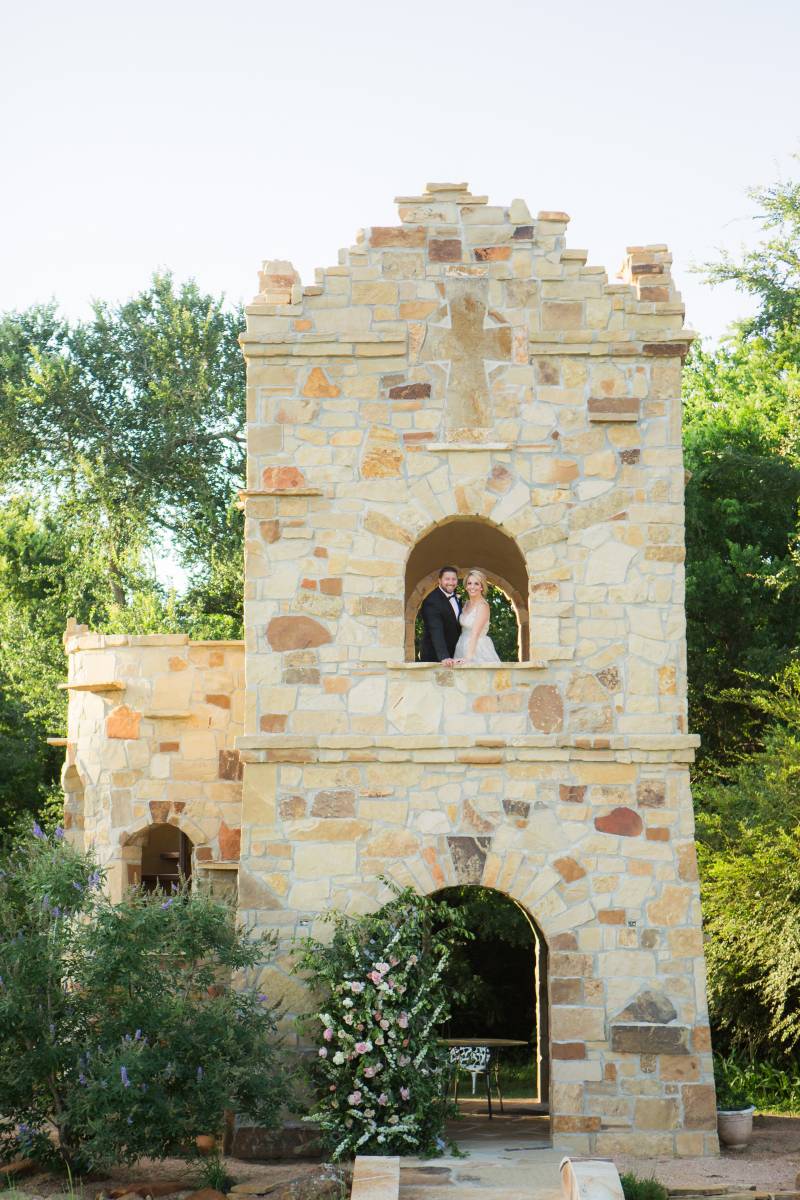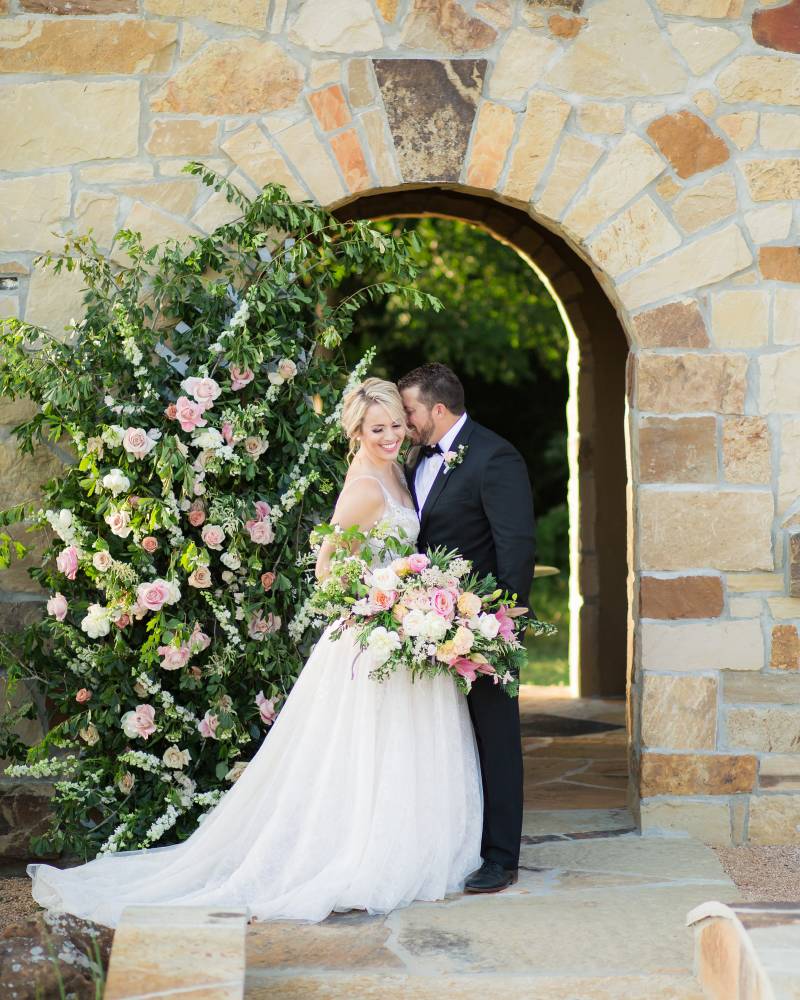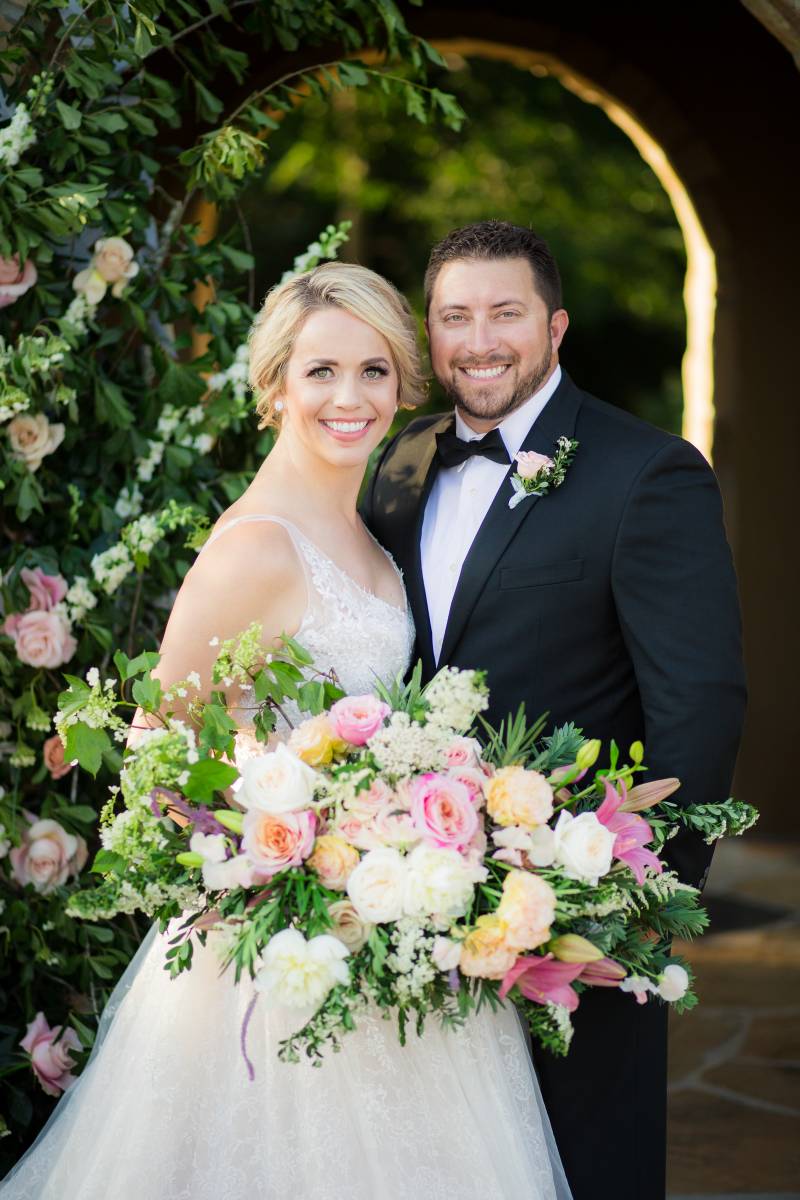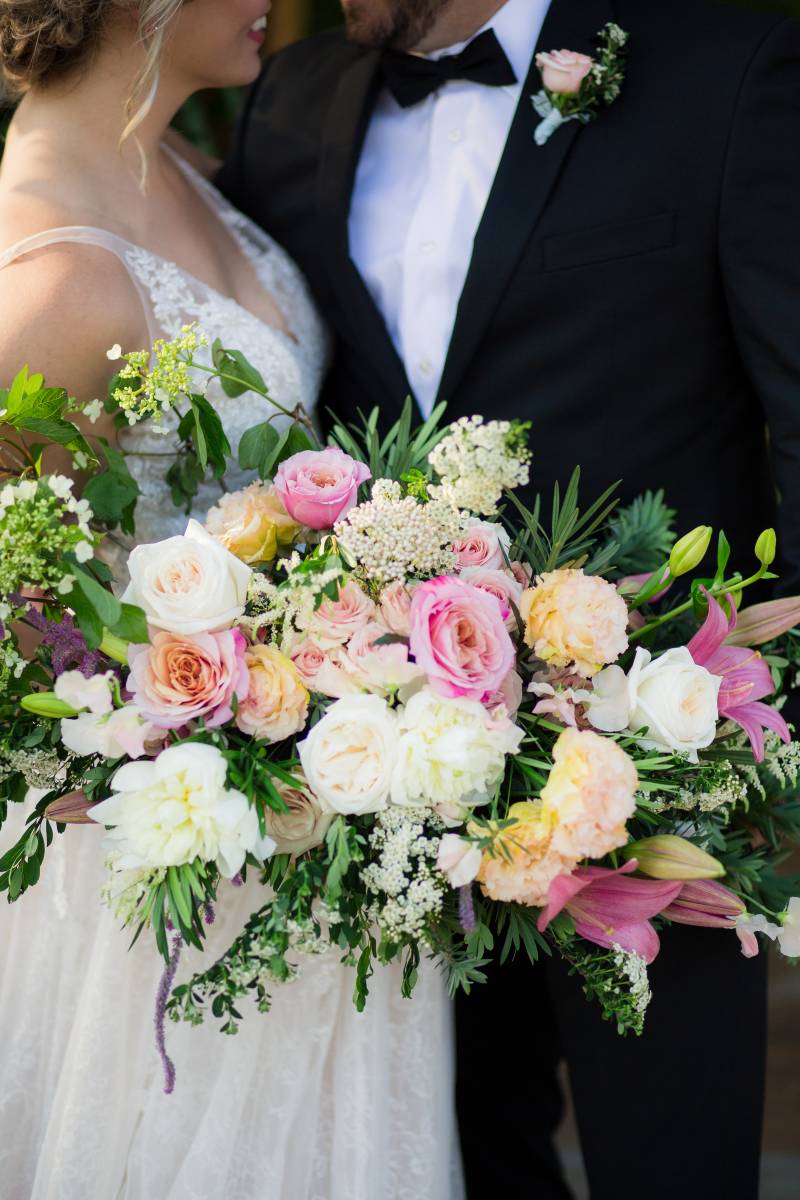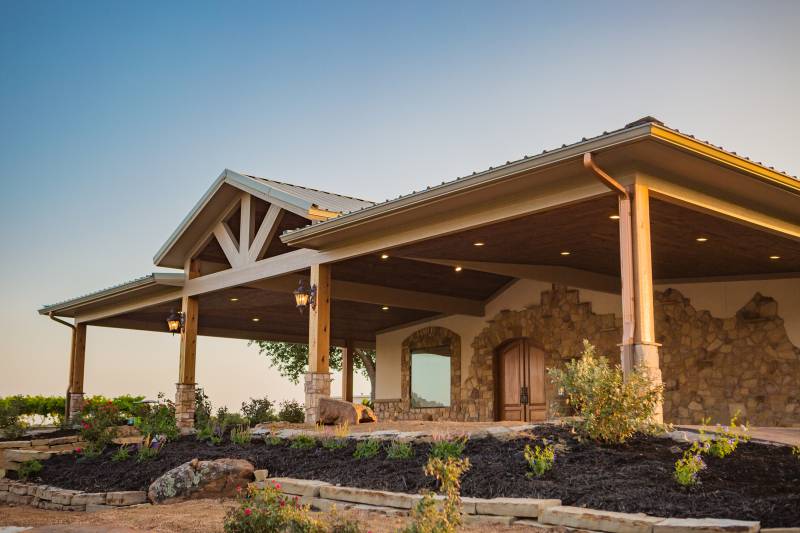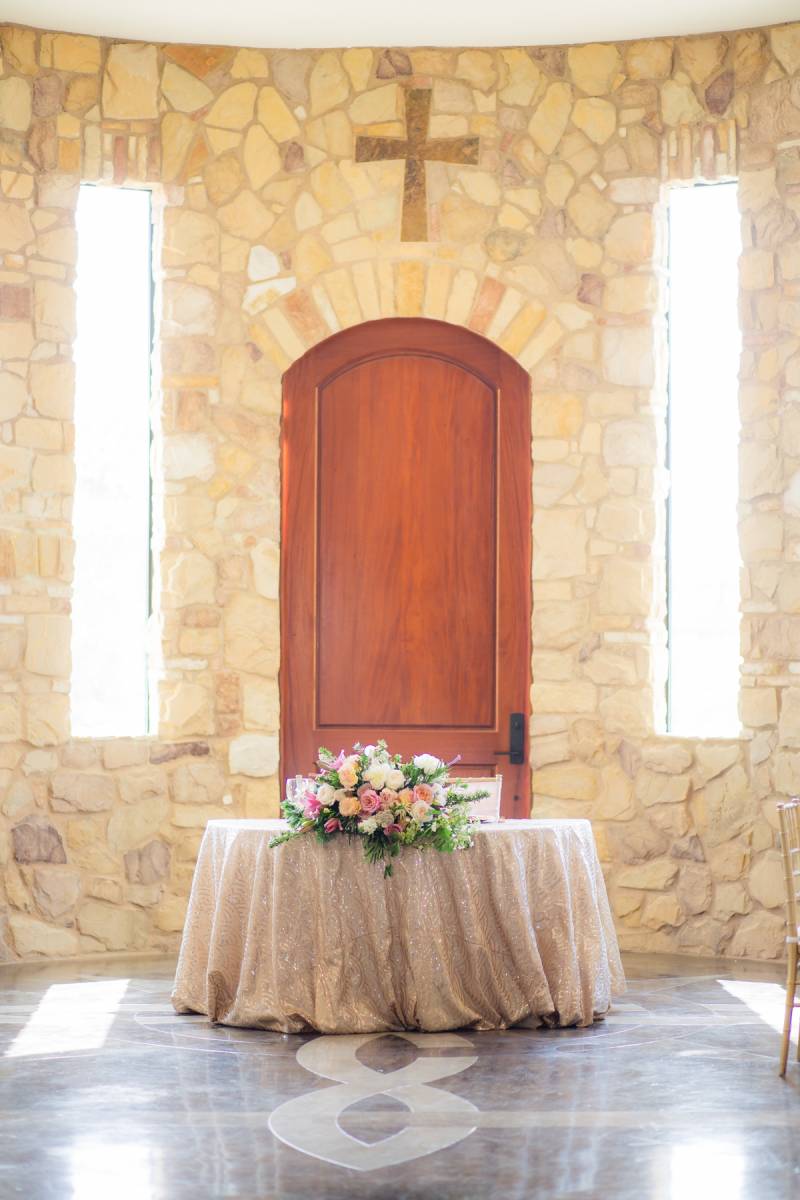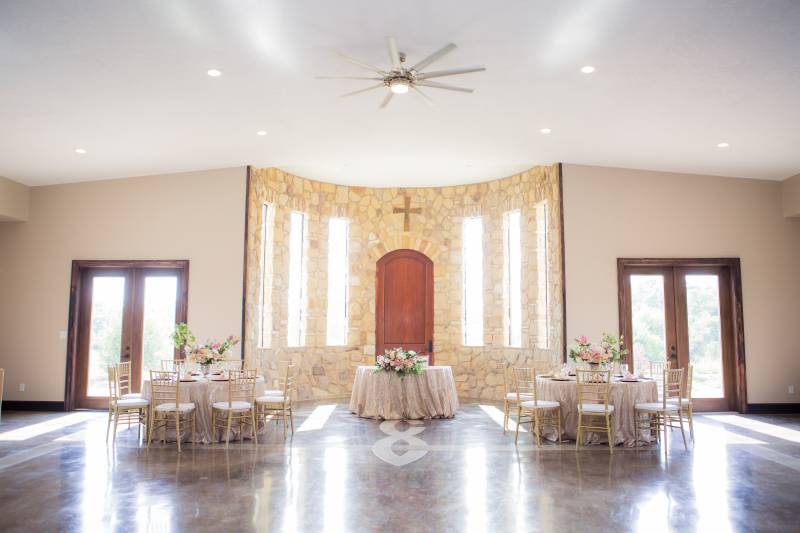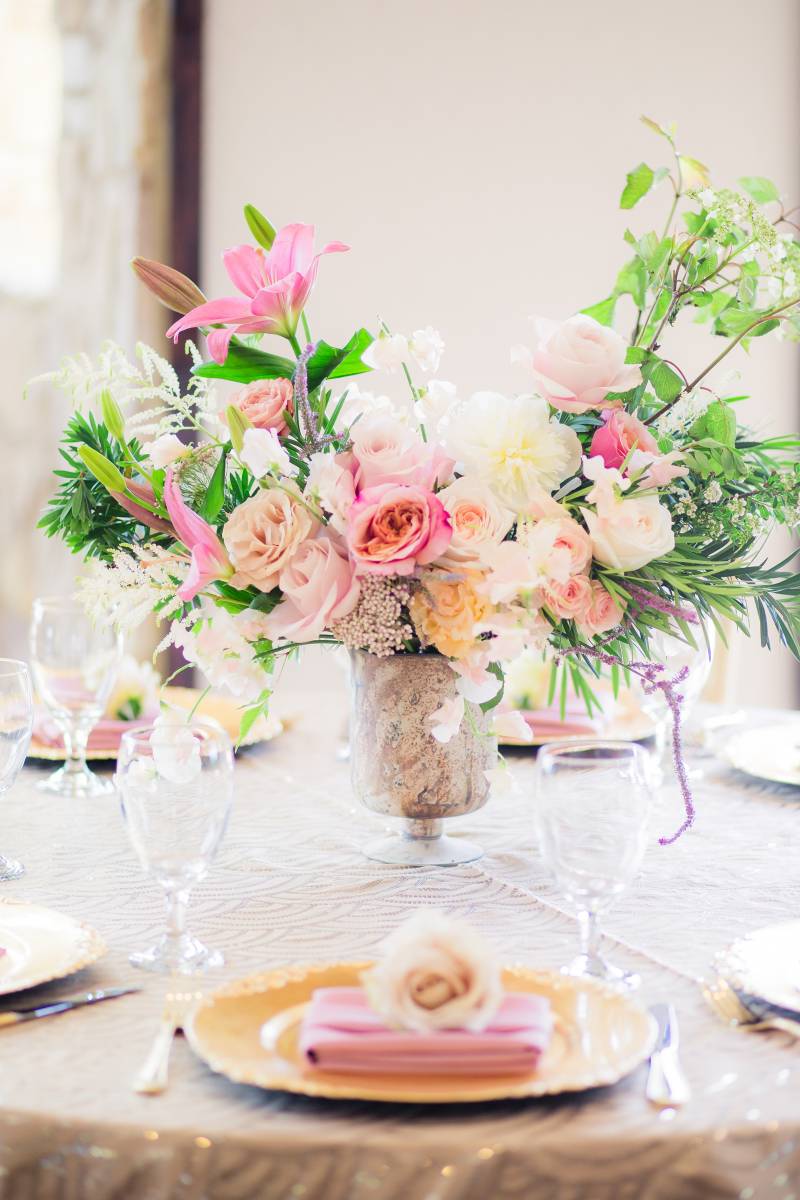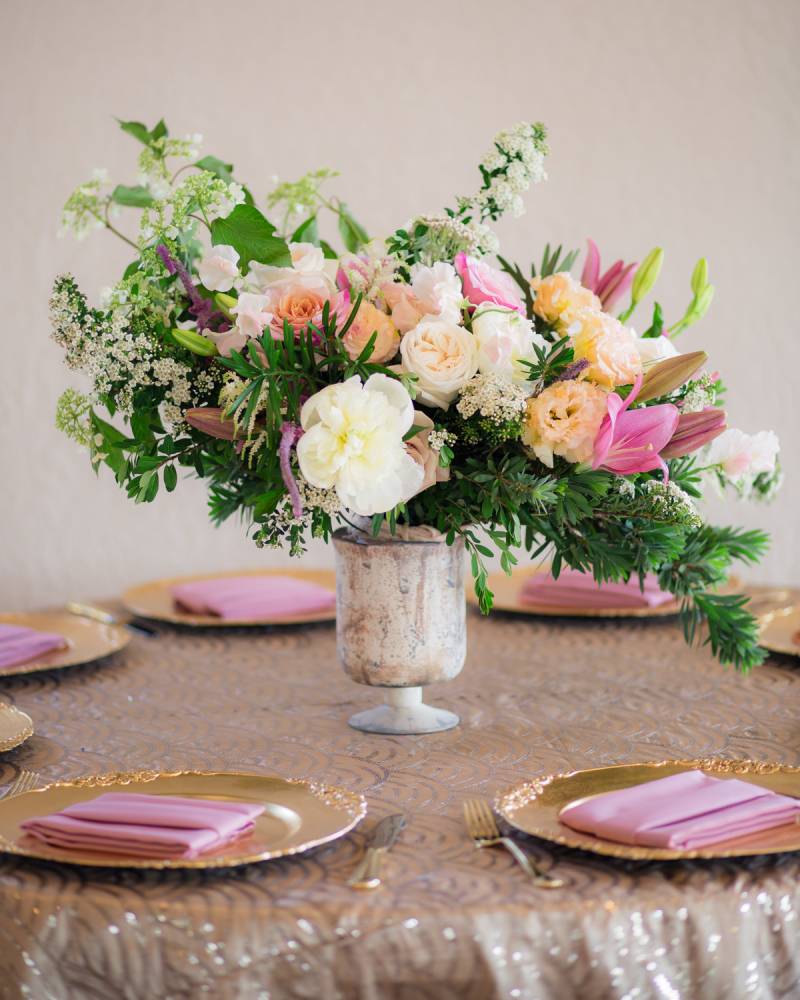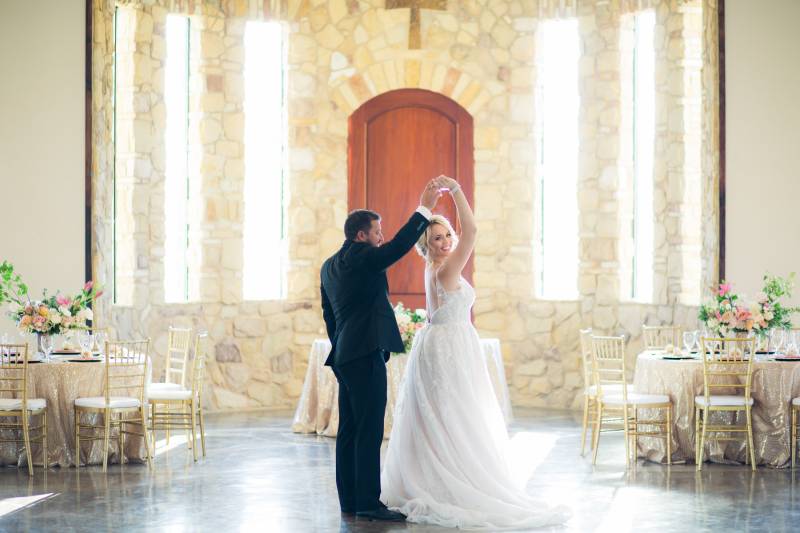 From Jessica Pledger Photography...Ambrosia Crossing is a beautiful new wedding venue outside of Katy, Texas in the city of Hempstead. It is truly a family run business, and the family has a passion for quality. These photos are some of the first wedding photos from this brand new wedding venue produced from a team of top wedding vendors in the Houston area. Ambrosia Crossing is a combination of the natural essence of Texas and the class of Europe. The owners can tell you about the intricate details that went into the design of the building and the landscaping is probably the best I've seen, done by the green-thumb owner herself.
The styled shoot features over the top florals and a little sparkle, showcasing the architecture and winery on site. The couple modeling for us is a super sweet married couple who really enjoyed playing wedding dress-up all over again. Samantha from Plan Our Day collaborated with floral artist, Amanda Bee Floral, to create gorgeous tablescapes that would be perfect for a wedding at Ambrosia Crossing. The venue has a lot of acreage and doesn't feel crowded by anyone around them. The wedding venue feels like an escape from the Houston hustle and bustle and all the landscaping just makes for a relaxing oasis and beautiful photographic backdrop. One of the most notable features of the venue, besides the working vineyard, is the Celtic style stone tower. This is where I imagine most brides will want their outdoor ceremonies to take place. The tower is so unique and I don't know of anything else like it in the Houston or the Texas area.