This gorgeous chateau Houston wedding sent in by Twilight Photo Video is quite a stunner. The bride's mermaid style dress is spectacular and the photographer did a great job of capturing it from a variety of angles (check out even more stunning images of the bride in her bridal shoot here). The shot of the bride getting ready next to her wedding dress that's hanging on a mirror is a great idea. But the best getting ready photo has to be of the bride's mother looking at the bride in her dress. The mirror even has a reflection of the bridesmaid's reactions. The wedding cakes by Edible Designs by Jessie are also works of art. The details on the different tiers of the white wedding cake are amazing and the golf-inspired groom's cake is extremely fun. Check out more photos from this wedding in the gallery.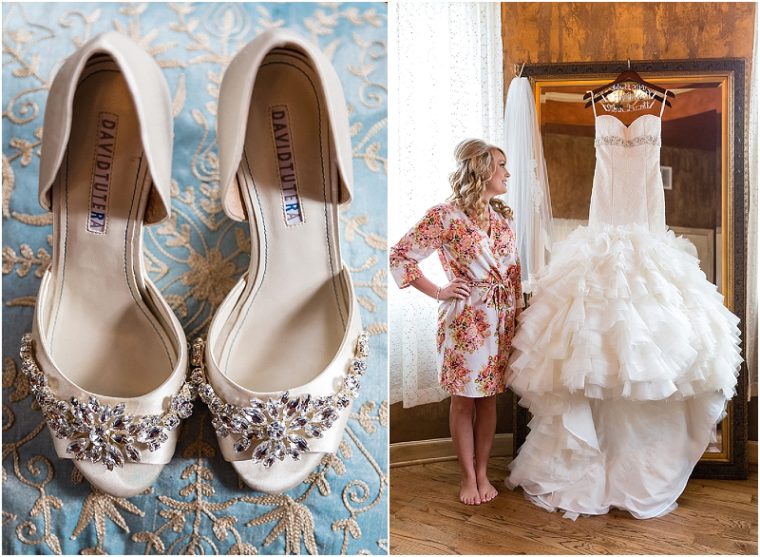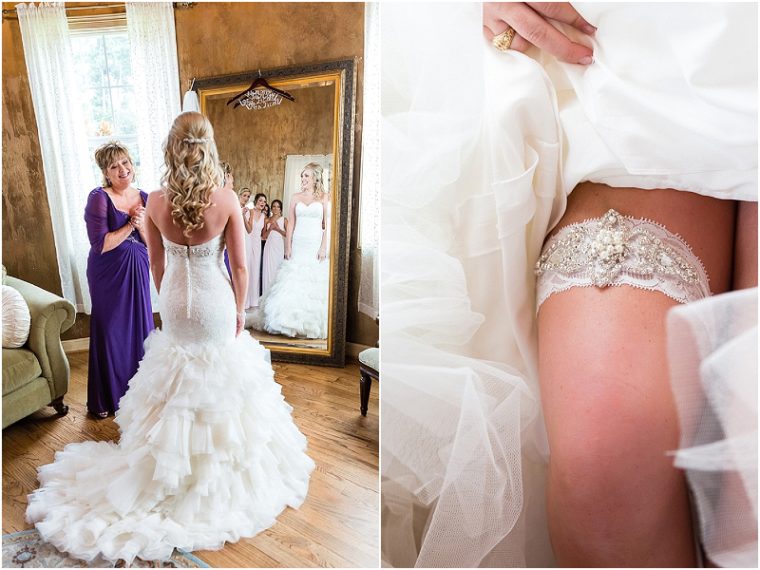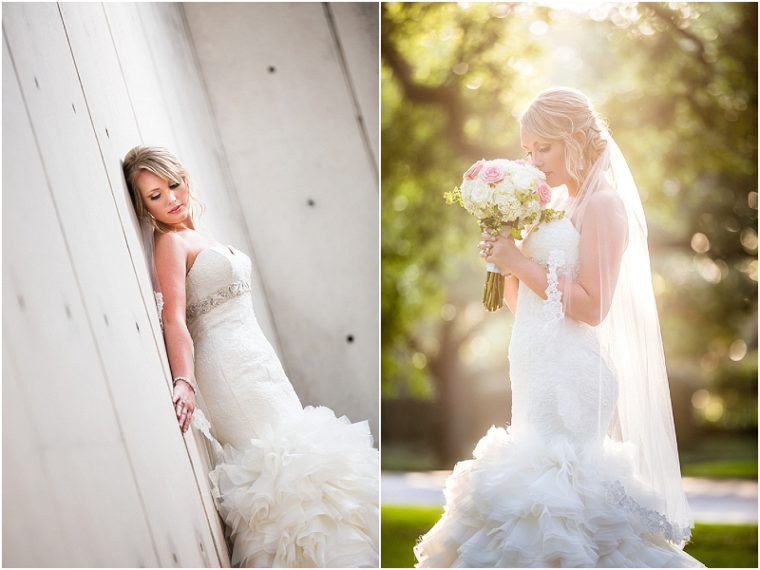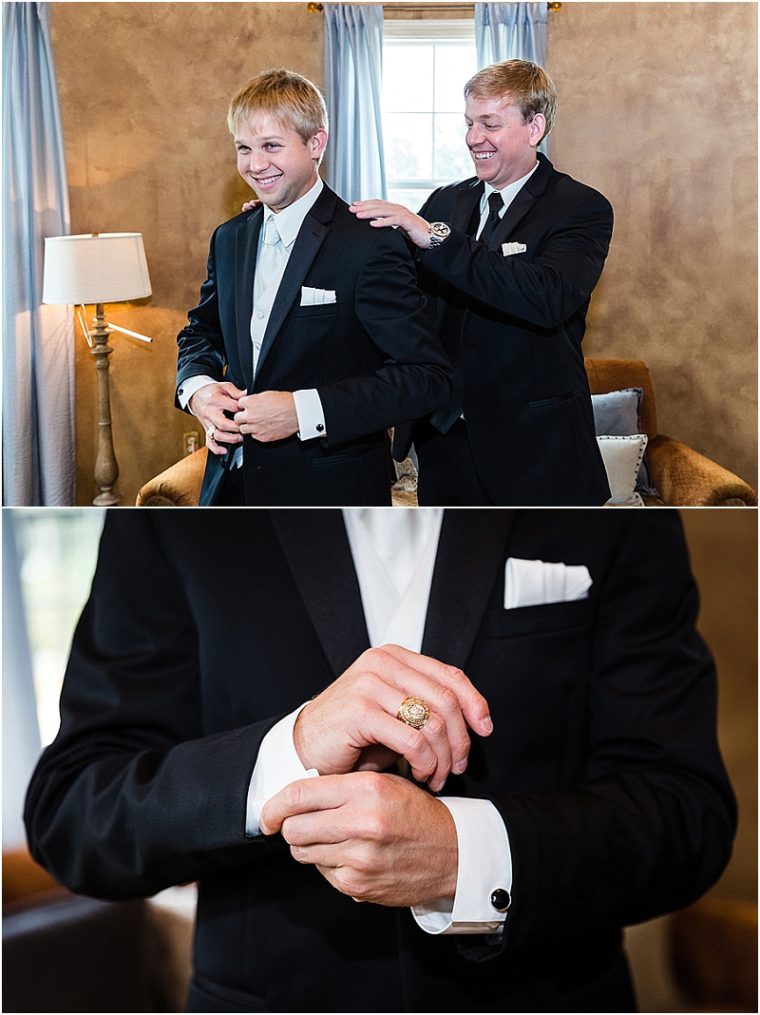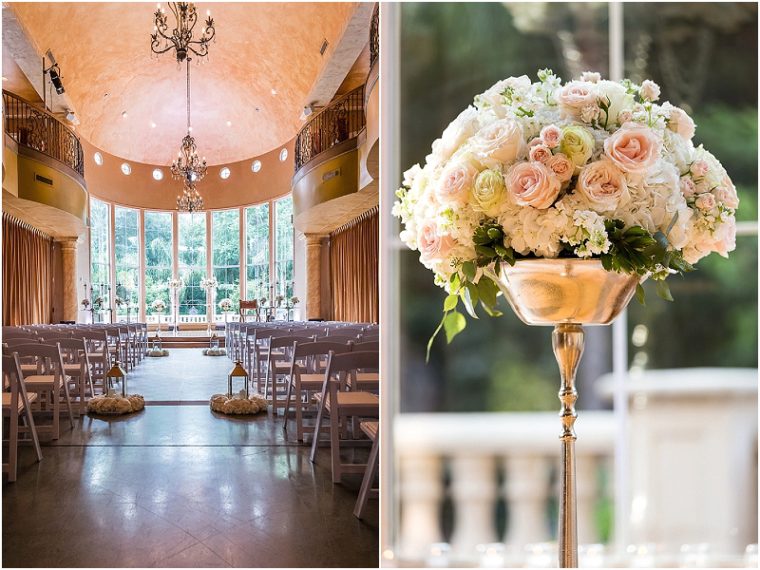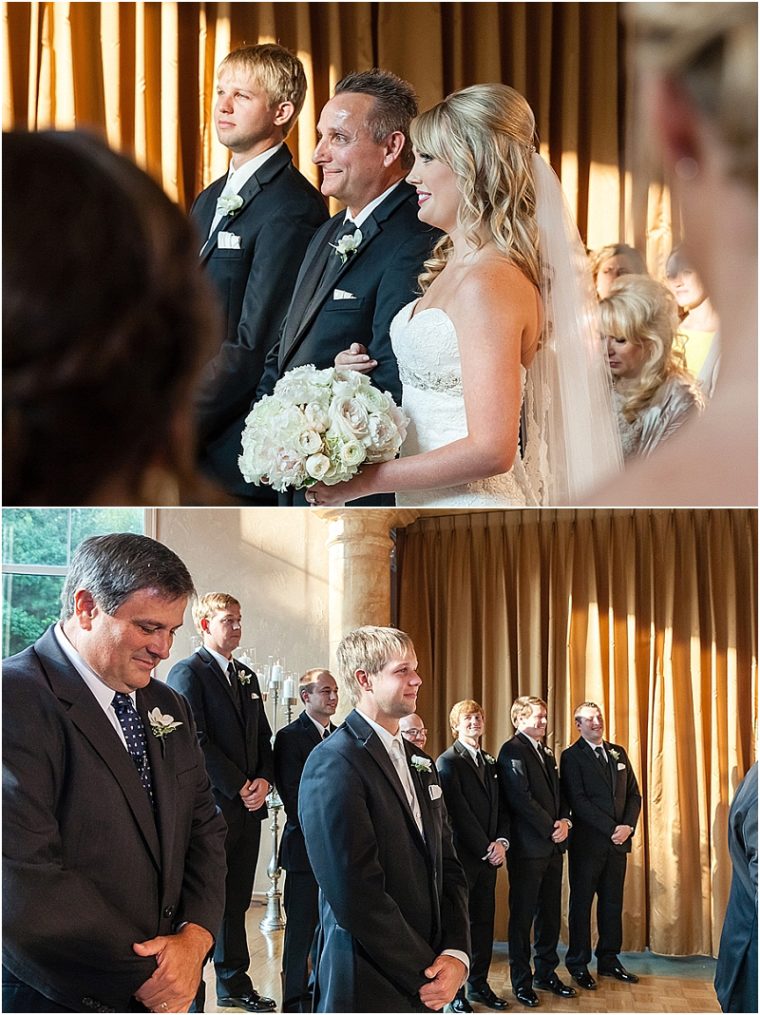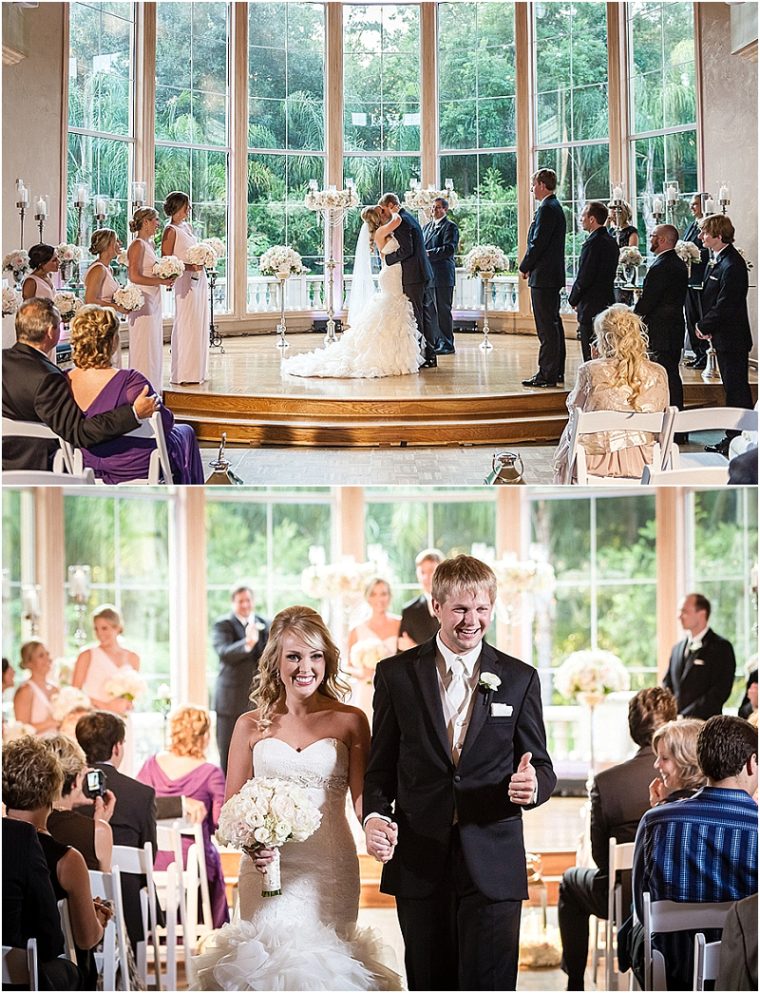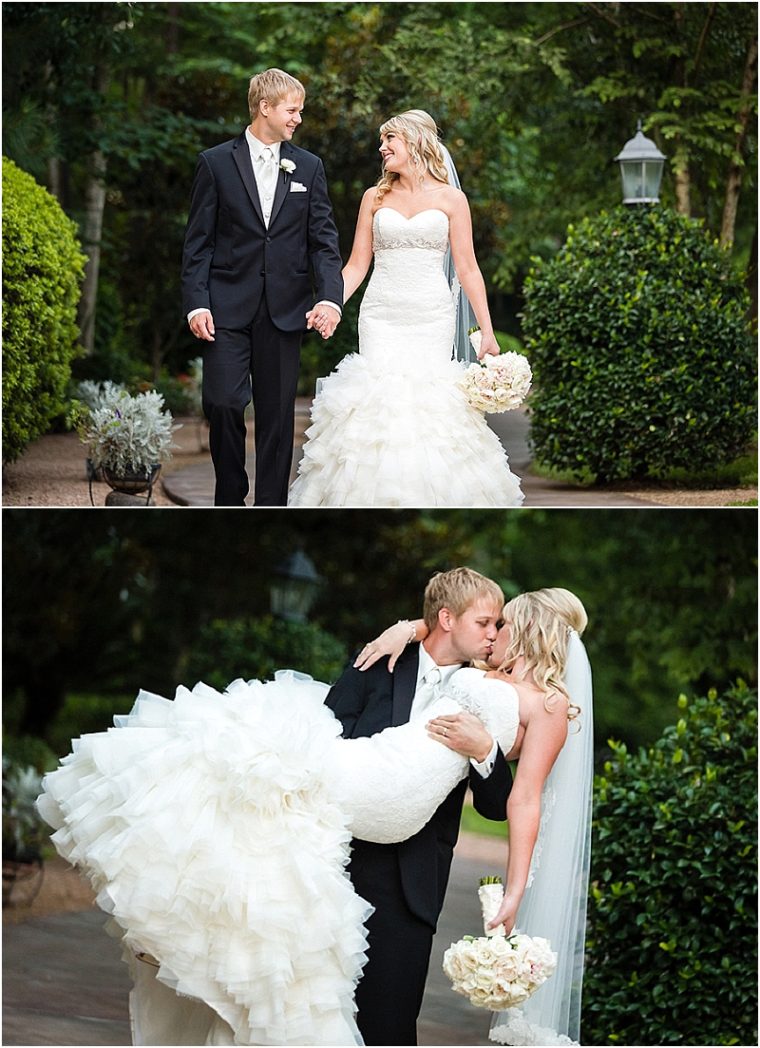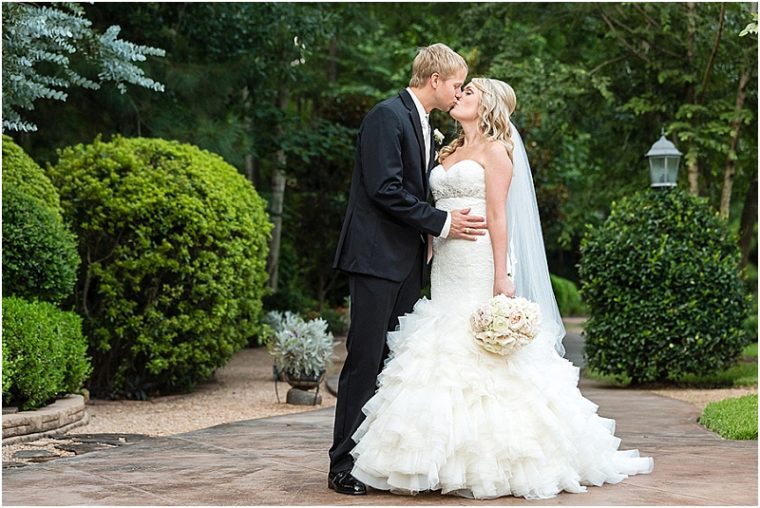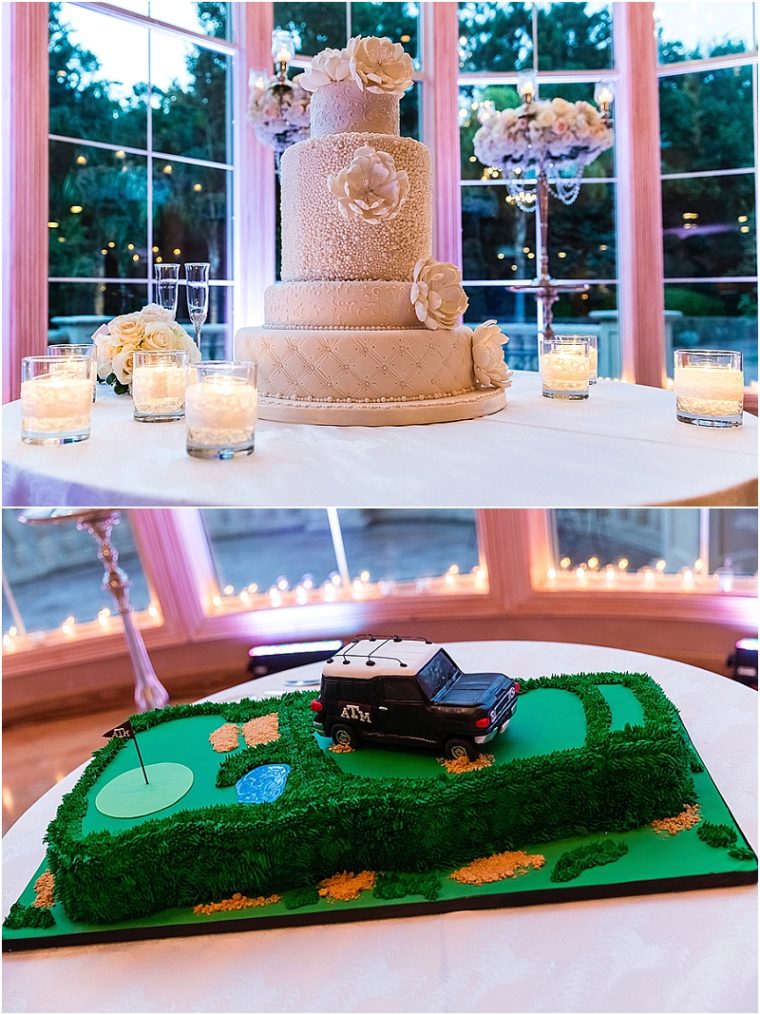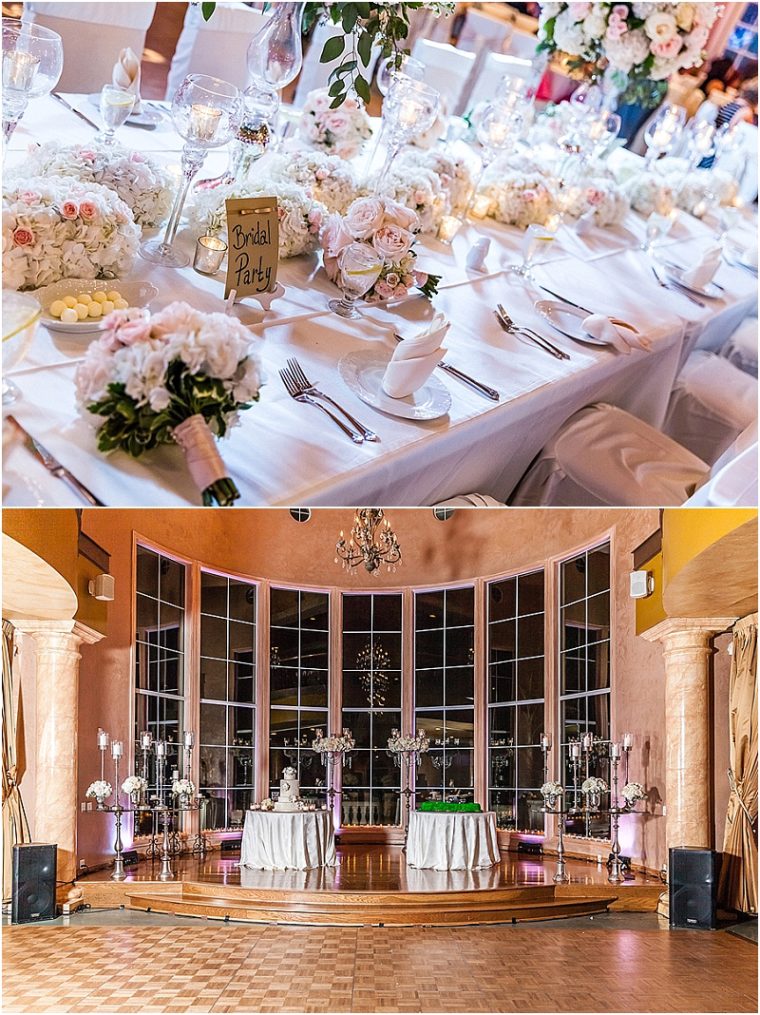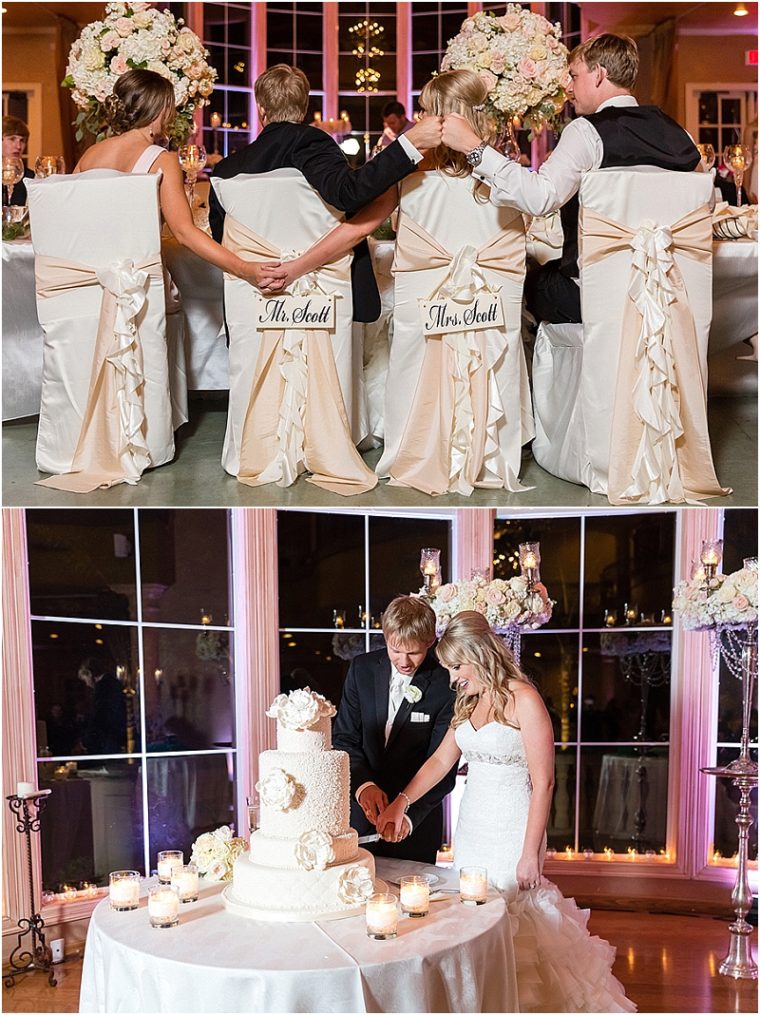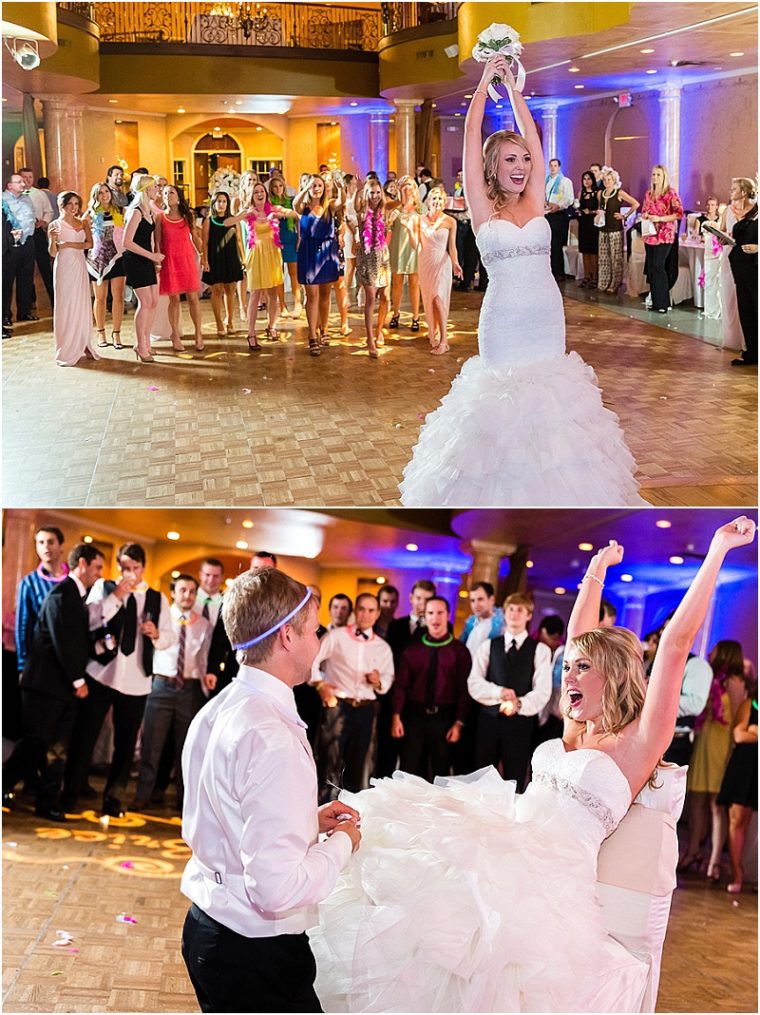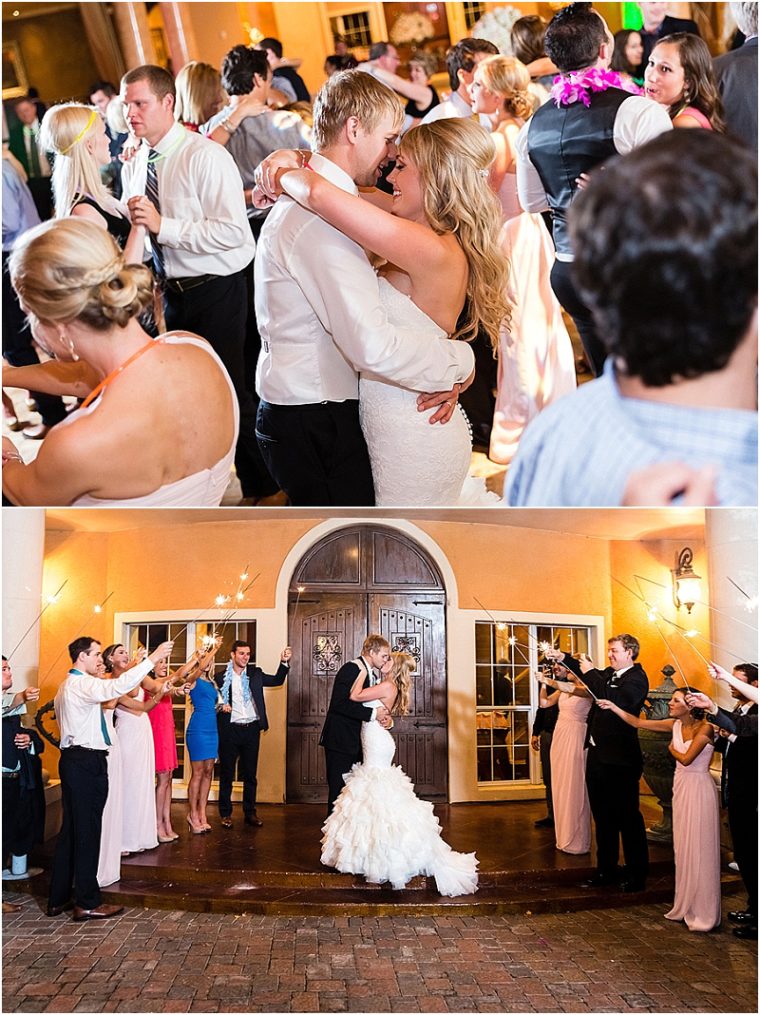 In January, Brice went to Honduras for a month to become a scuba divemaster, and he decided he wanted the relationship to be more than just friends. When he returned from Honduras, he sent Steph flowers with a card that read "A birthday and Valentine's on the same day, dinner at 7:30, what do you say?". (Brice's birthday is on Valentine's day). She was shocked that Brice was asking her out!! The rest is history and they are still best friends! Only now as husband and wife.
From Twilight Photo Video LLC...How it all began: It was August of 2009, and Steph was about to begin her freshman year at Texas A&M. As she was moving into her new house at Aspen Heights, her next door neighbor, Brice, came outside and introduced himself. Brice and Steph immediately became best friends and did everything together, from their tumbling kinesiology class to sitting in coffee shops doing hours of homework together.