This glamorous Austin wedding had me at the walkway of calla lilies! I mean have you seen anything so gorgeous! This spectacular wedding had no shortage of "wow" moments. From the bride's long-sleeved, feathered wedding dress to the life-sized chandelier wedding cake, guests must have been "oohing" and "ahhing' the entire night. Jenny DeMarco was the lucky photographer to capture every stunning moment. This couple will be able to relive this magical night for decades to come through Jenny's flawless images. Hop on over to the gallery to view even more glamorous shots.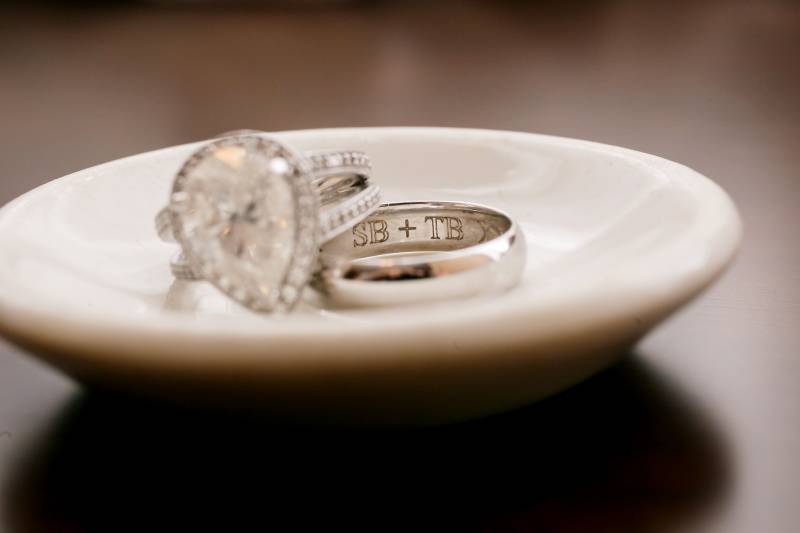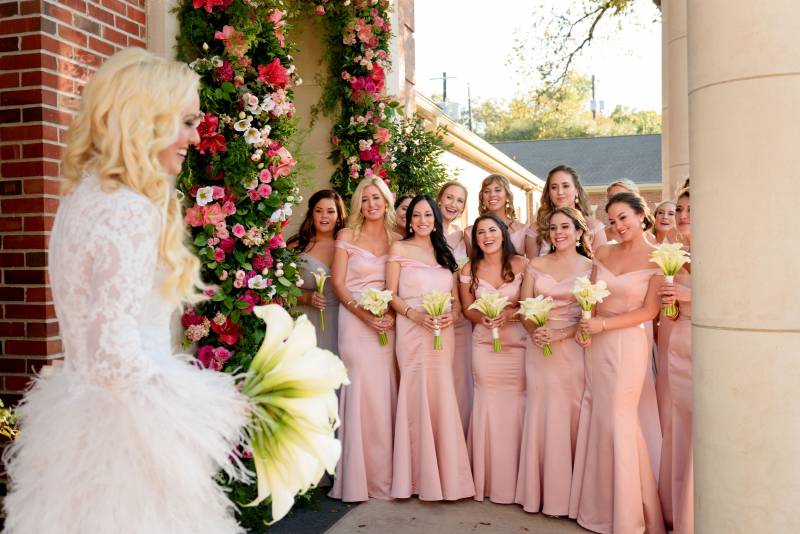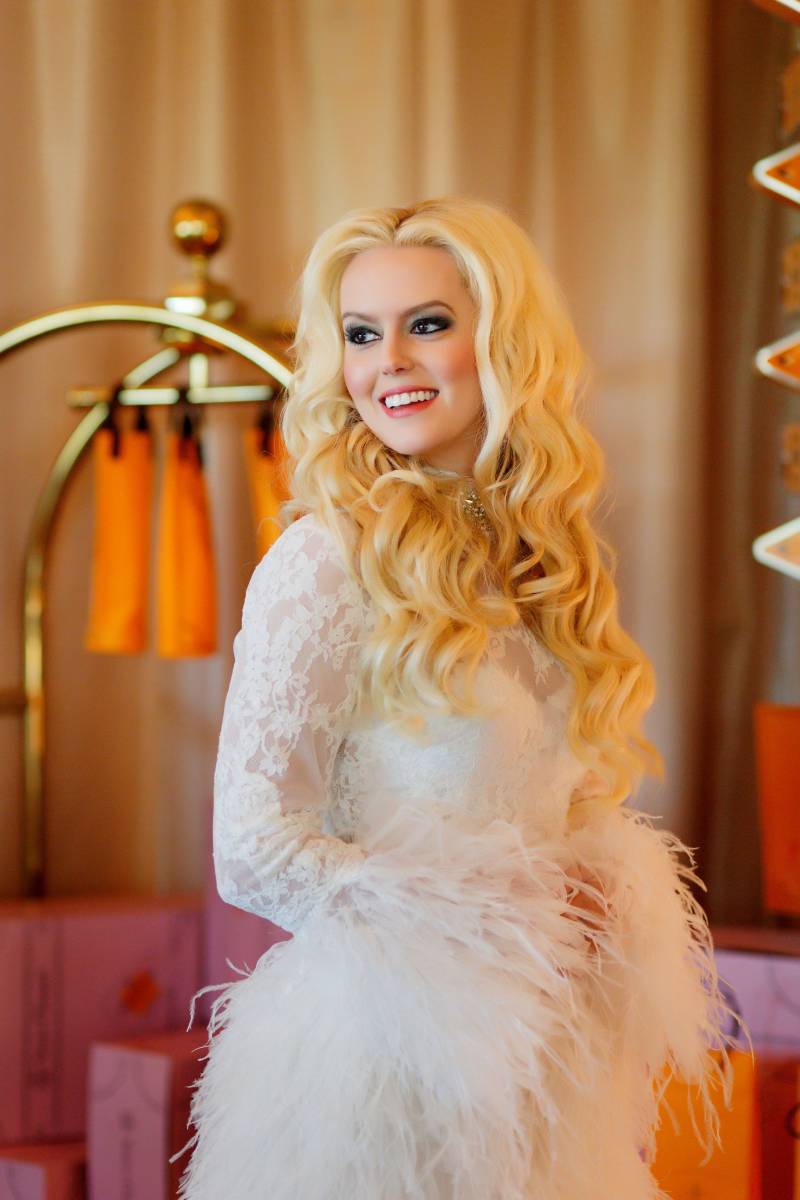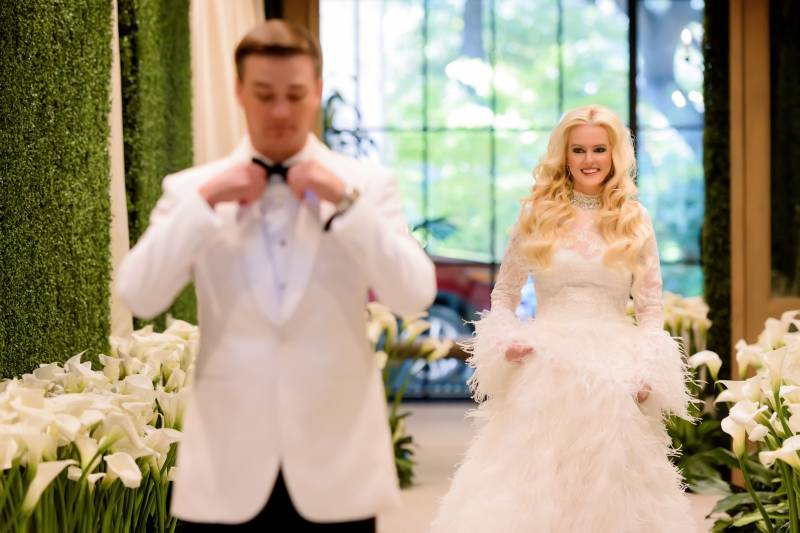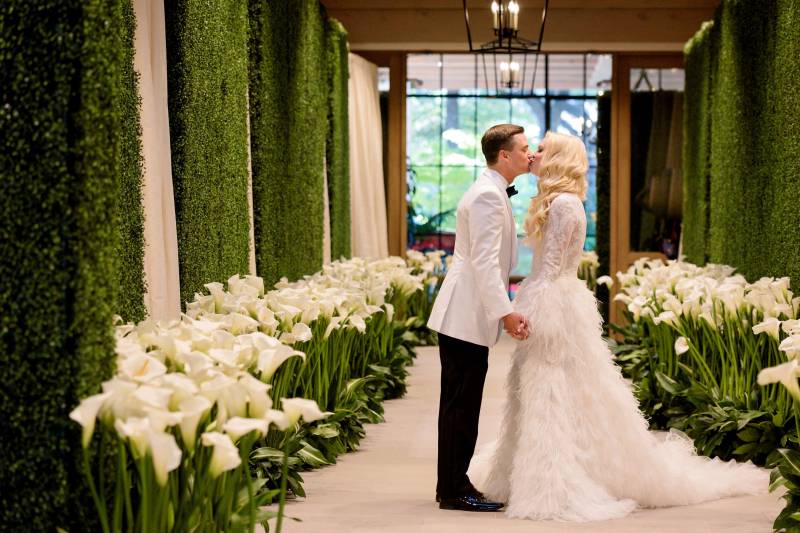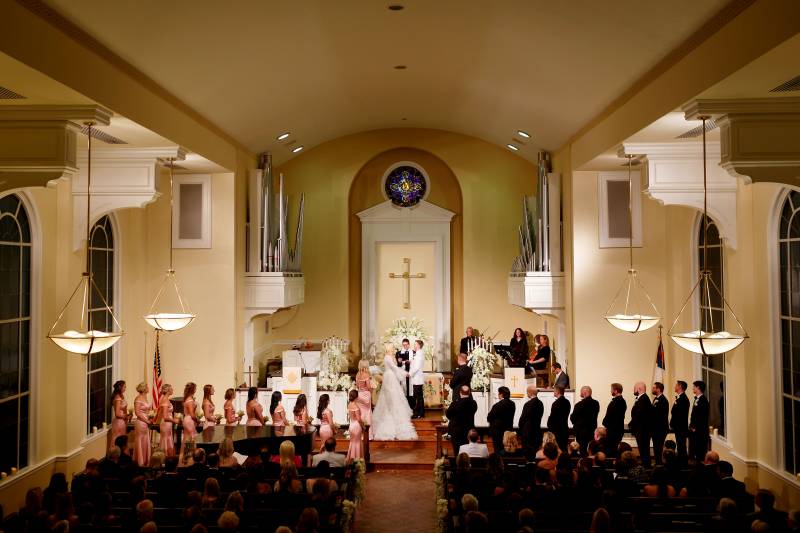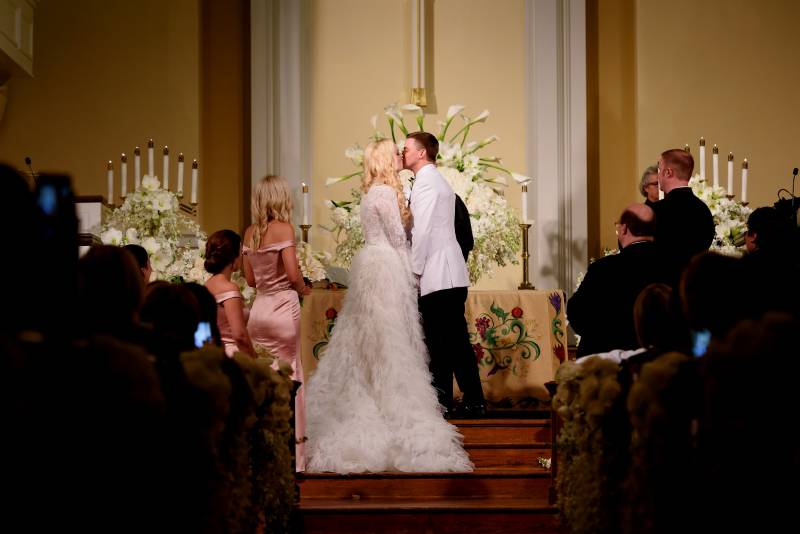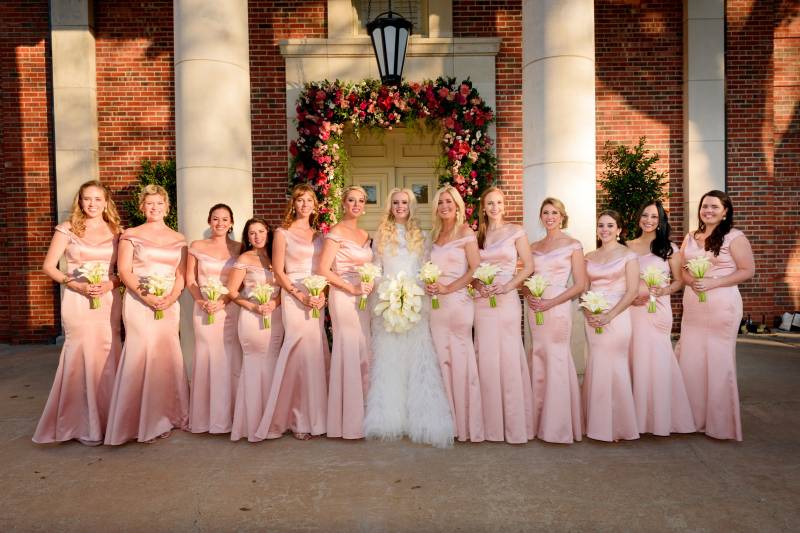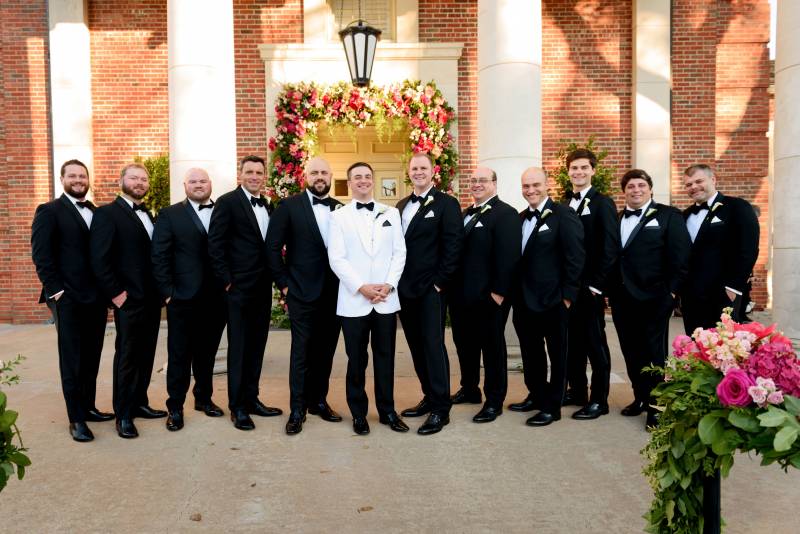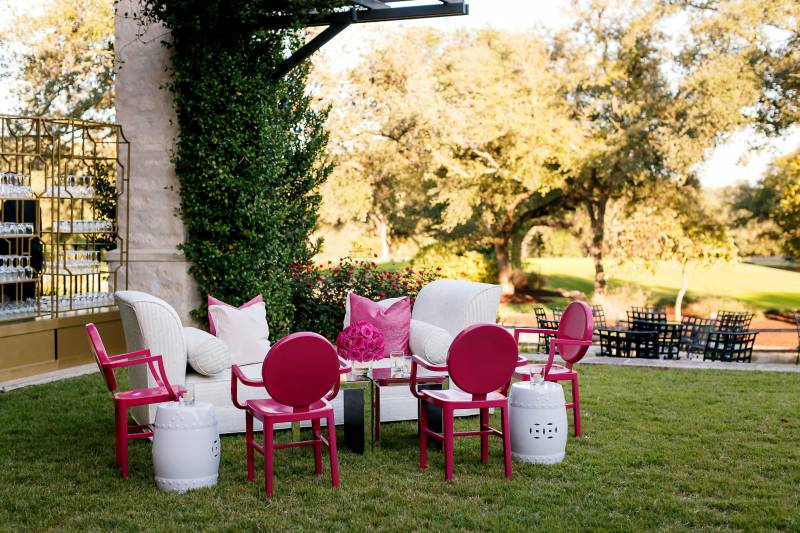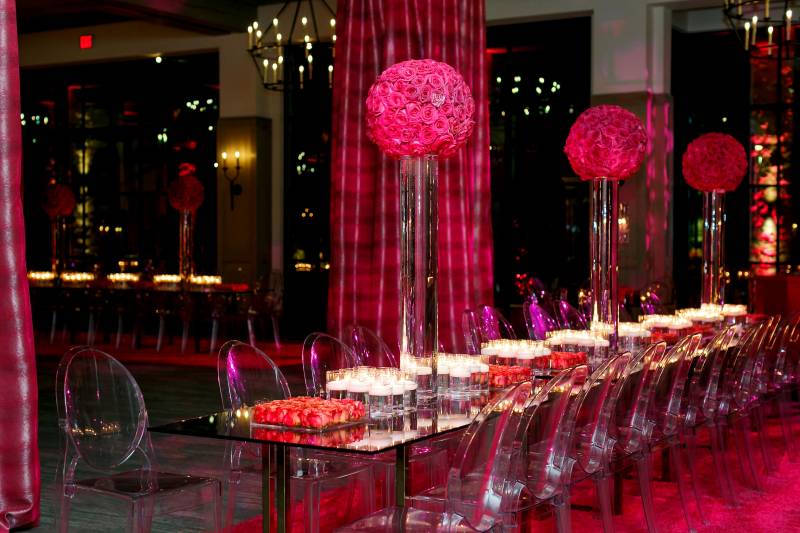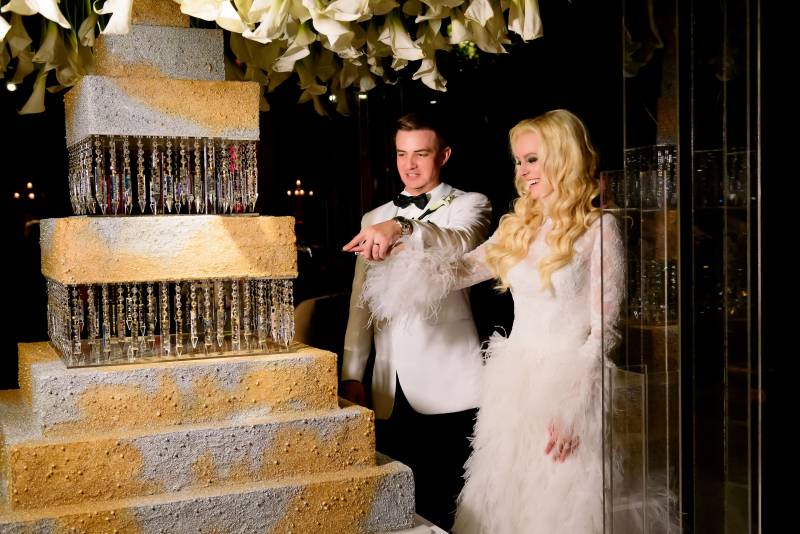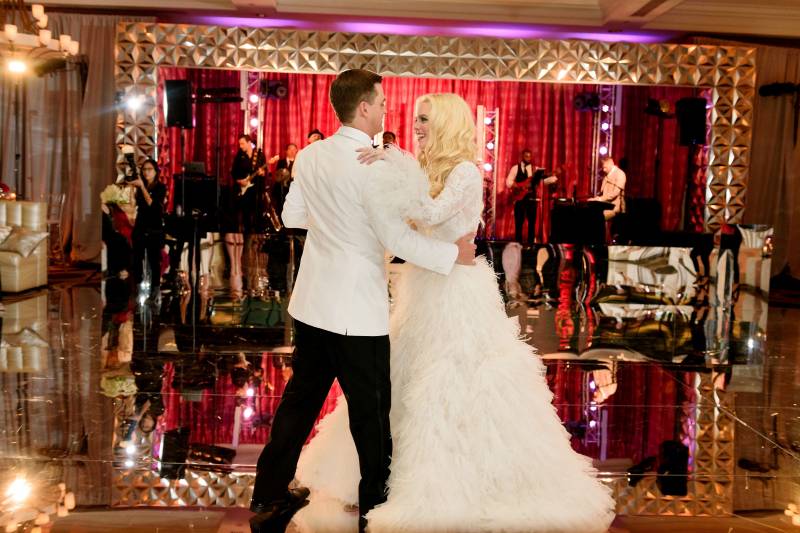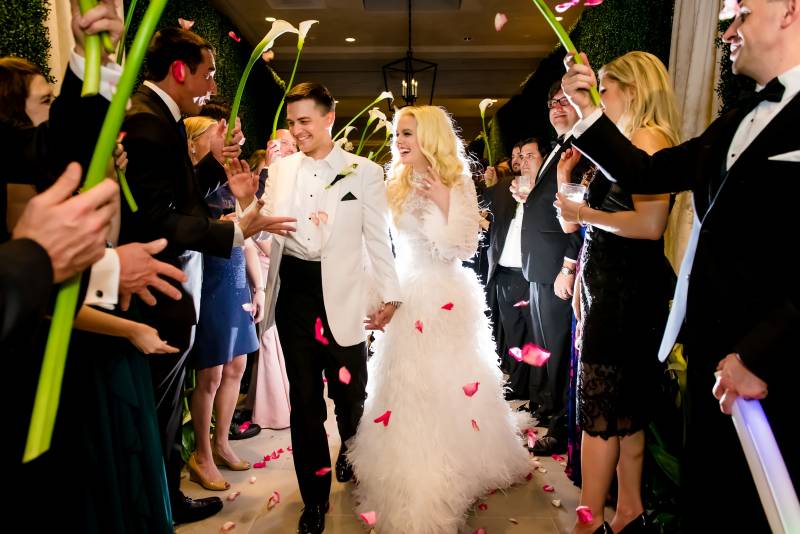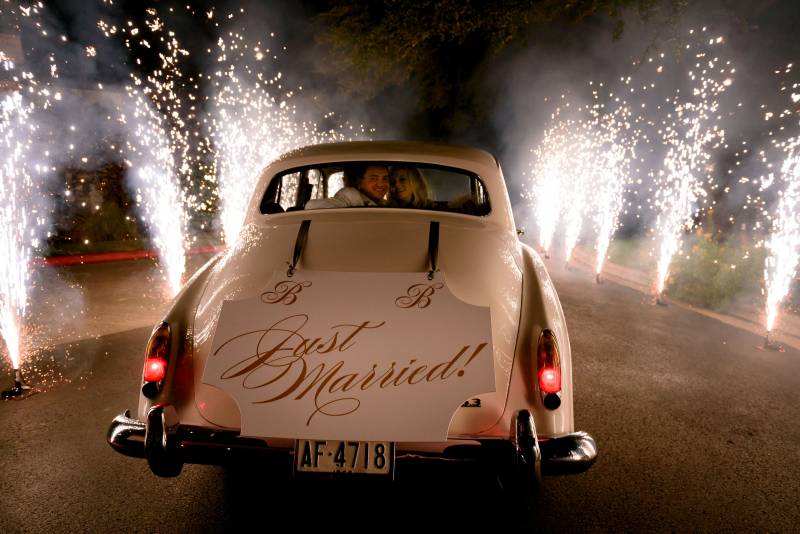 From Jenny DeMarco Photography...Surprise proposals are always exciting, but it's hard to beat a surprise Halloween proposal! Sheridan had the perfect couple's costumes: Mean Girls' Regina and Aaron. Little did she know, Tyler had other plans in mind. Dressed up as Aaron, he snuck out of the party with Sheridan none the wiser. Moments later, a trick-or-treater rang the doorbell accompanied by someone dressed as a bear. Sheridan was shocked to see Tyler under the bear head and even more shocked to see him get down on one knee -- but that didn't stop her from saying yes!
The proposal may have been a surprise, but marriage was always in the cards for Sheridan. In fact, she had been collecting a folder of inspirational images for years since she met Tyler. Their luxurious celebration was a fusion of many aspects: James Bond, Ole Miss, and Veuve Clicquot champagne came together for a one-of-a-kind event. Of course, their beloved city of Austin also played a role in their special day.
It was always Sheridan's dream to have flowers everywhere at her wedding, and the end result did not disappoint. From bouquets to a full-on walkway, white calla lilies were aplenty as an ode to her parents' wedding. In addition, the ceremony was decked out in white blooms down the aisle leading up to a spectacular arrangement at the altar.
The reception packed a punch with bold colors that wowed guests from the moment they entered. One lounge sported a red-and-black James Bond theme with portraits of the couple gracing the walls. Another indoor space boasted loads of pink flowers and two stunning greenery walls with champagne bottles attached.
Outdoors, hot pink ruled the show through lounge chairs and linens, but everything led to the biggest focal point of the lawn -- the cake display. With calla lilies hanging above, their seven-tier gold-and-silver pearl cake dripped in crystals to make it a chandelier of its own. There was also an outdoor space dedicated to Ole Miss, complete with a TV showing the game. No detail was left unnoticed, down to the venue map that guided guests between all of the specially named rooms.
For Sheridan and Tyler, though, the glam décor was second to the feeling of finally being married. One of their favorite memories of the day was stealing personal time to eat in a private room after arriving at the reception. In fact, their best advice for couples is to "savor every moment because it flies by incredibly fast!"