I immediately fell in love with this fall-inspired Cuero wedding when it hit my inbox and I know you will too! It's filled to the brim with fall-inspired details like the deep red and orange color palette and the pumpkin aisle runners, And the bride is a vision in her lace Stella York wedding dress! Abbie of Abbie Mae Photography was the lucky photographer charged with capturing every special detail. Hop on over to the gallery to check out more fall wedding goodness!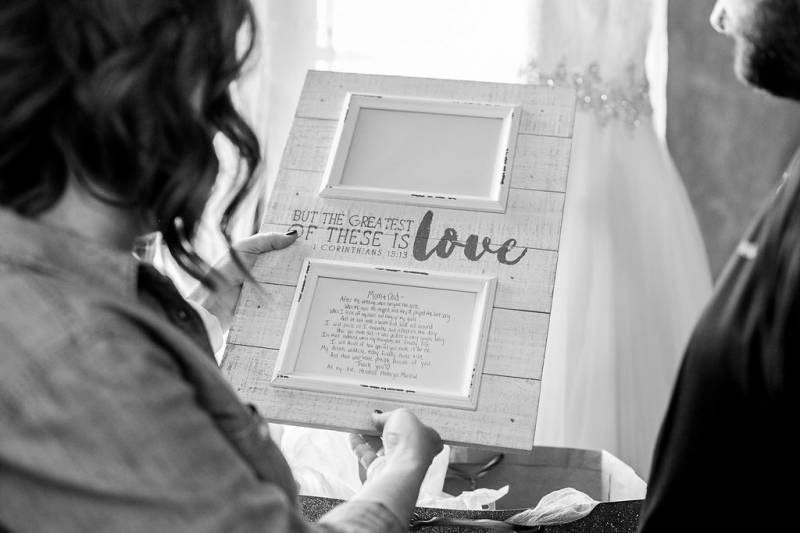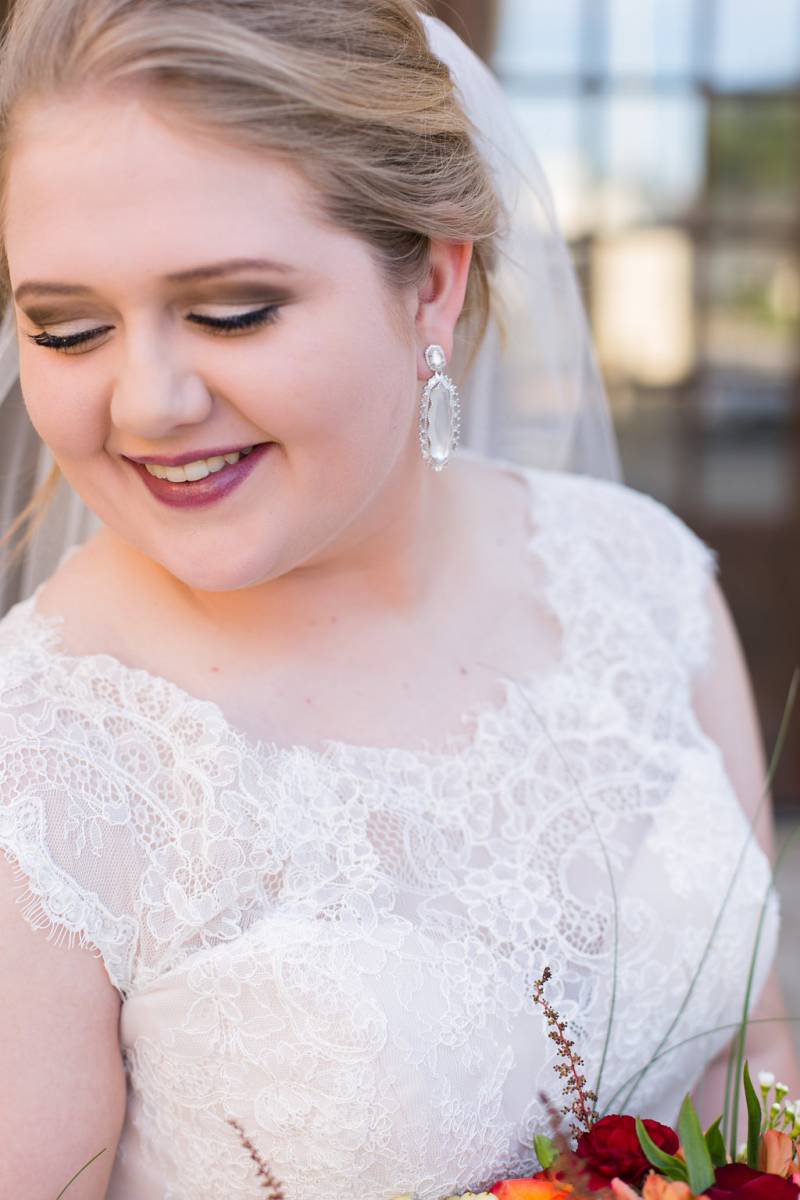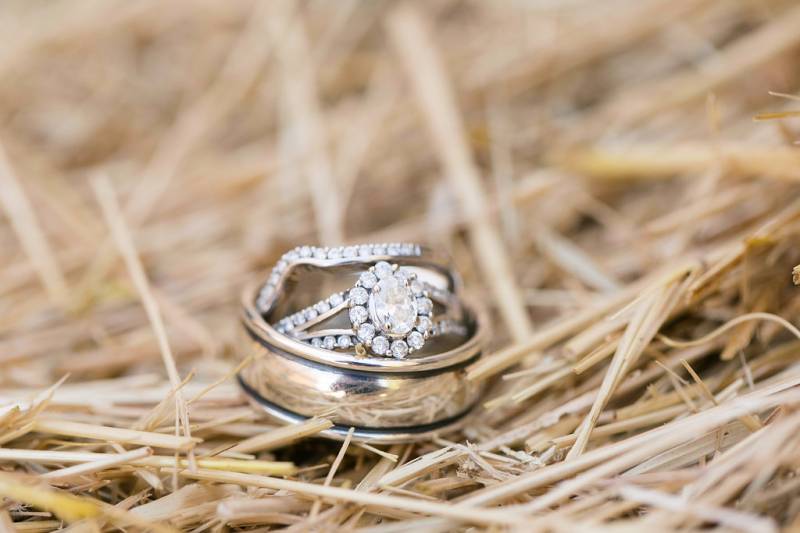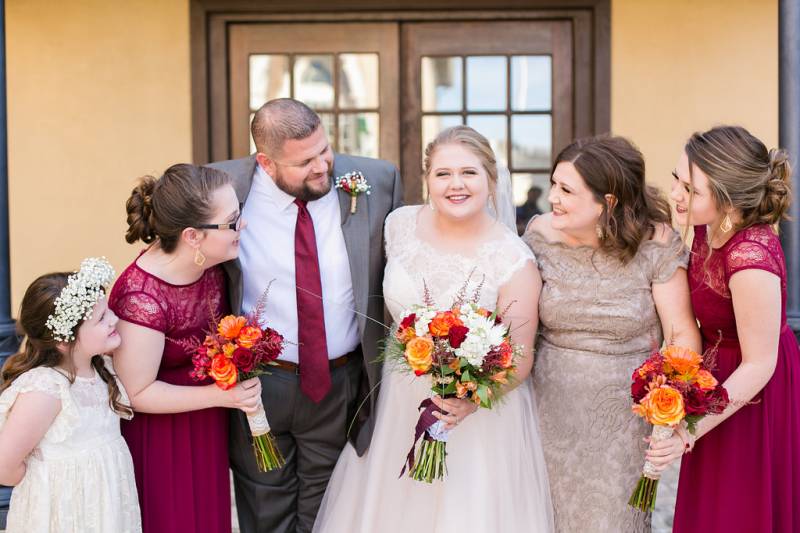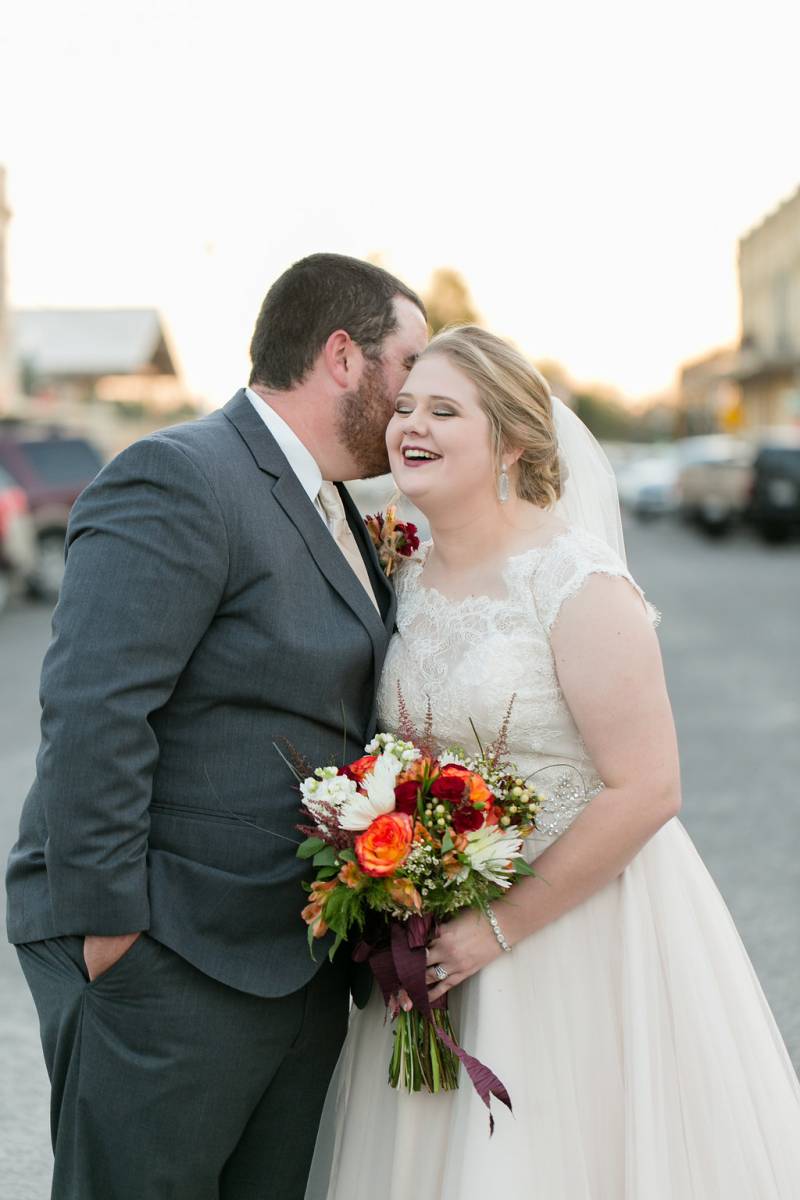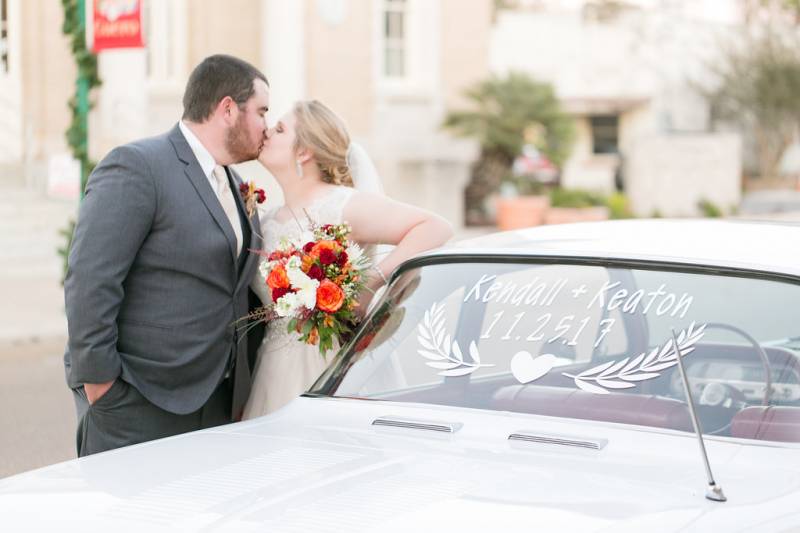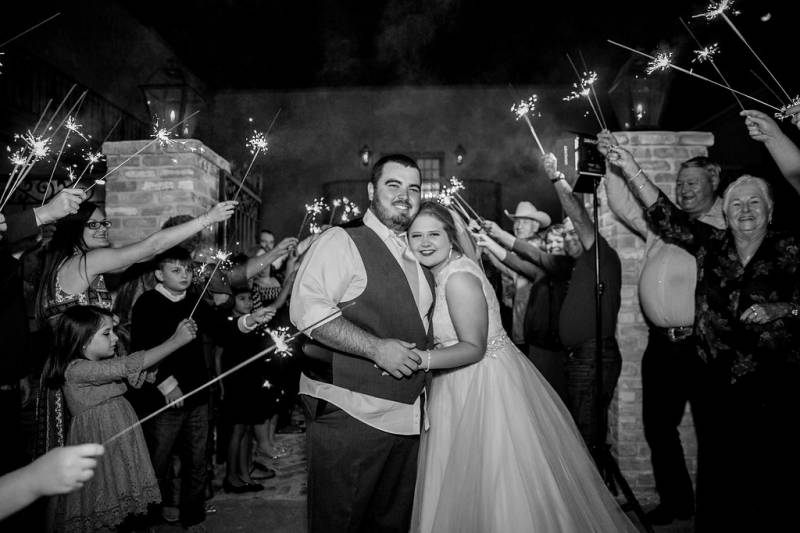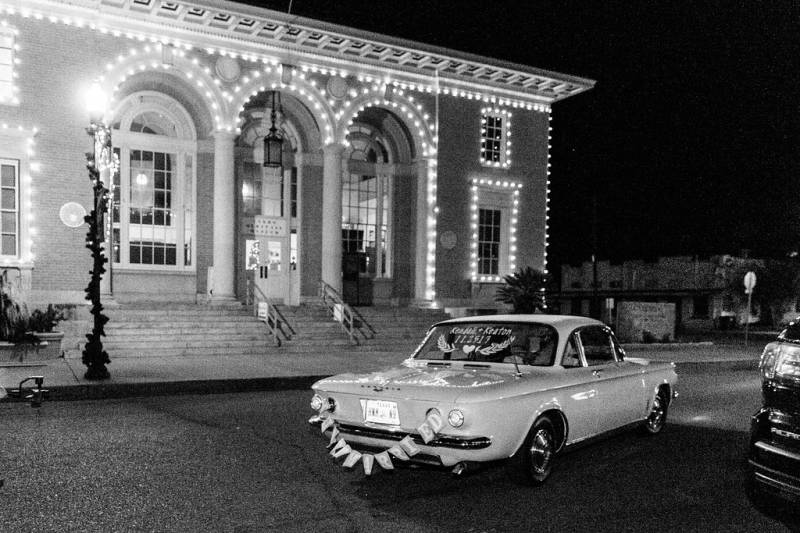 From the groom...It was the best day of my life. I really enjoyed seeing everyone, all our friends & family and getting to celebrate with everyone. I still remember what Kendall looked like when I saw her for the first time that day. She was so beautiful. The day went by really fast. One of my favorite parts was the exit and leaving in my Corvair!
From the bride...The day was perfect in every way. I'm so happy we got such incredible pictures to remember all the little details and the faces of our loved ones because the day went by so fast, some parts were a blur! We can treasure the memories and pictures taken forever. Even if I don't remember every single moment of the day, I remember feeling beautiful and so so very loved every minute of our wedding day. One of my favorite memories was dancing the last dance with Keaton all by ourselves in the venue and looking up out of the Corvair window and seeing all the faces of our loved ones before we left!