There are too many adjectives to describe this elegant central Texas wedding. Beautiful, romantic, classic...I could go on and on. But I think what I love most about this wedding is that it was held on the groom's family estate. Have a home wedding gives the affair such a personal touch. And even though your guest count may be large, the familiarity of having your wedding a known space provides so much intimacy. Julie Wilhite did another amazing job capturing these celebratory nuptials. There's more in the gallery when you've had your fill here.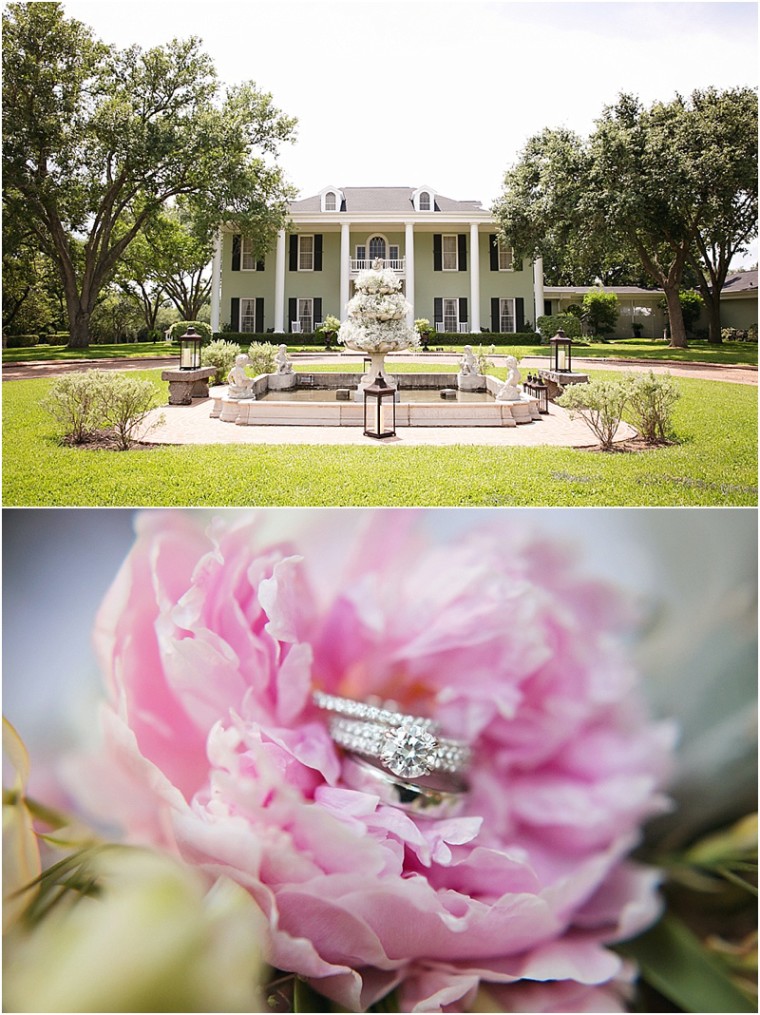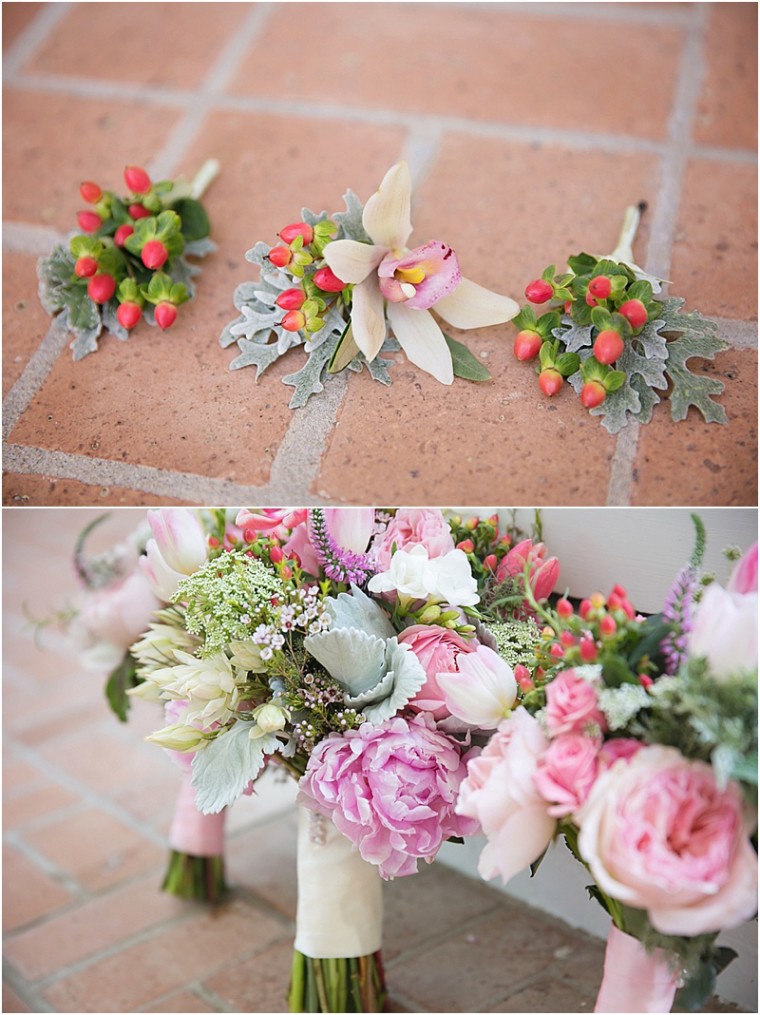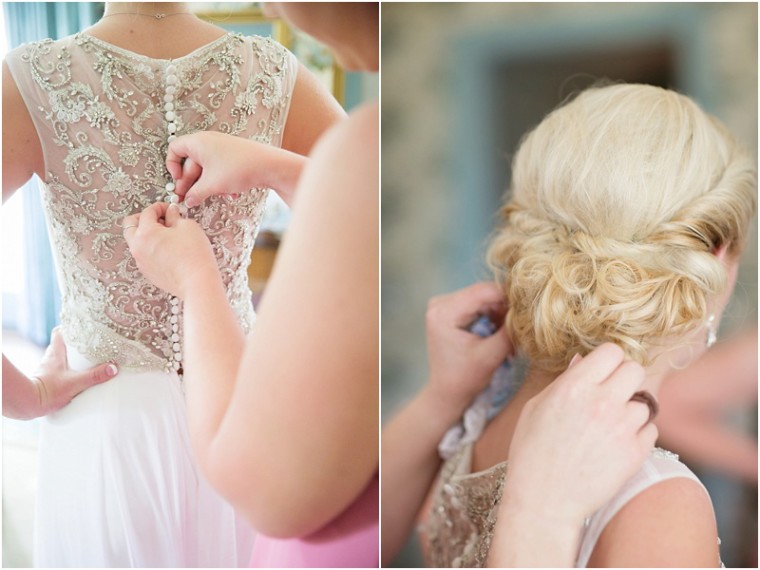 I am dying over the back of this bride's dress! The lace screams classic, southern charm and sets the tone for the entire affair.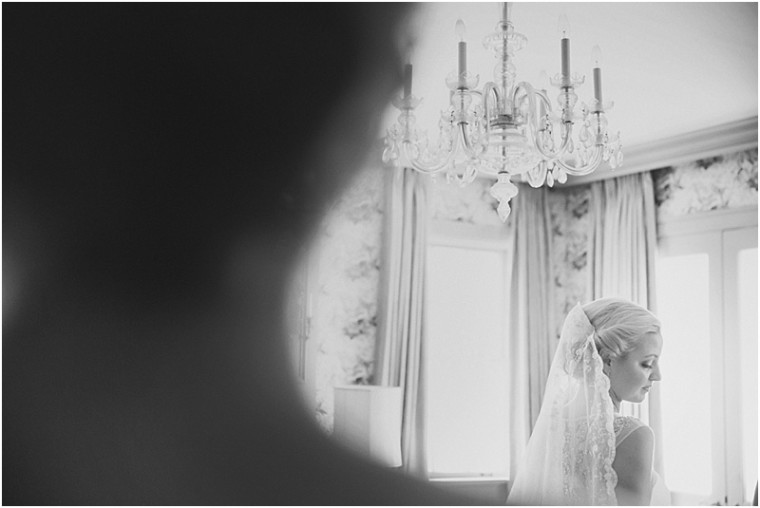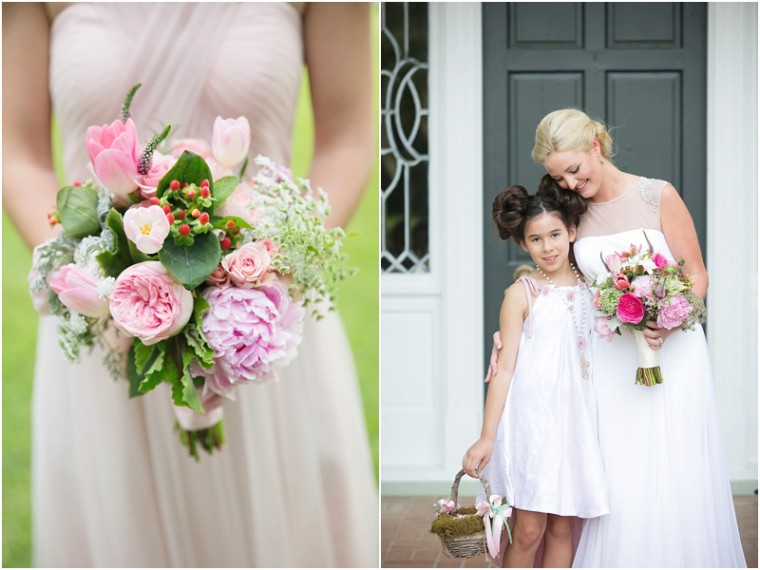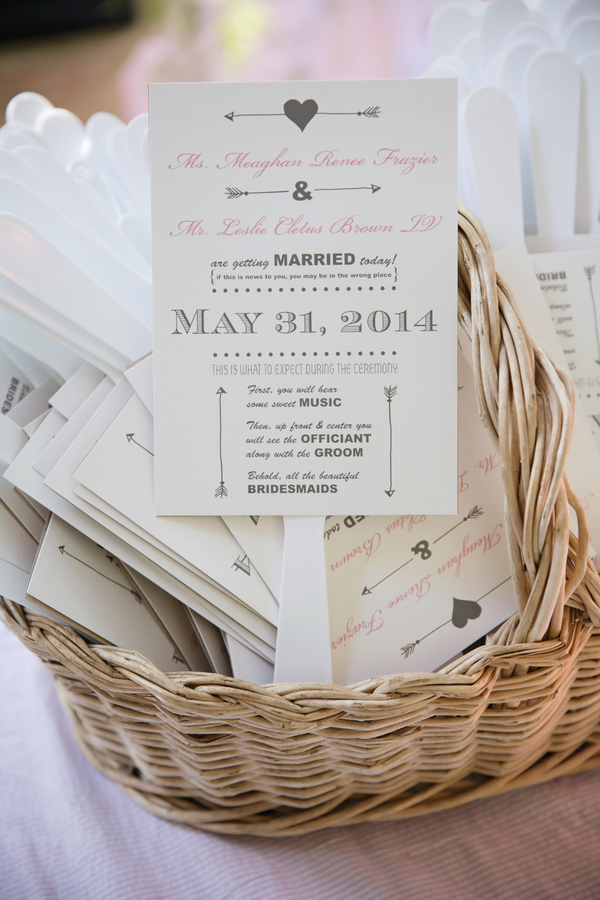 Ceremony programs that double as fans will never go out of style for an outdoor ceremony.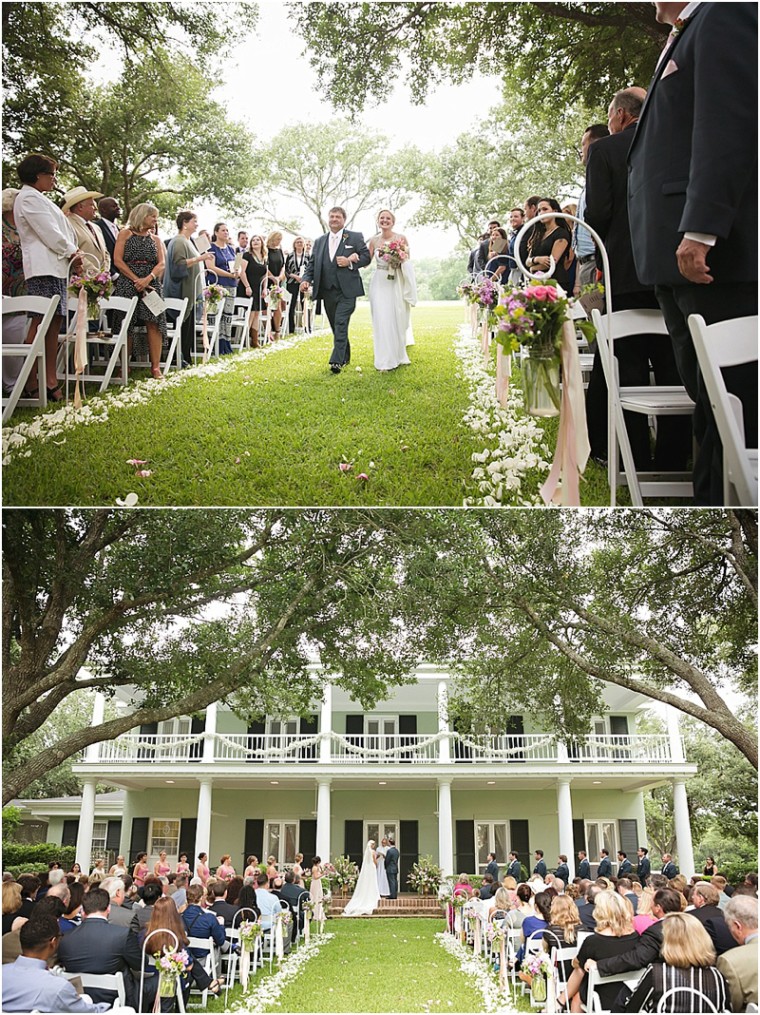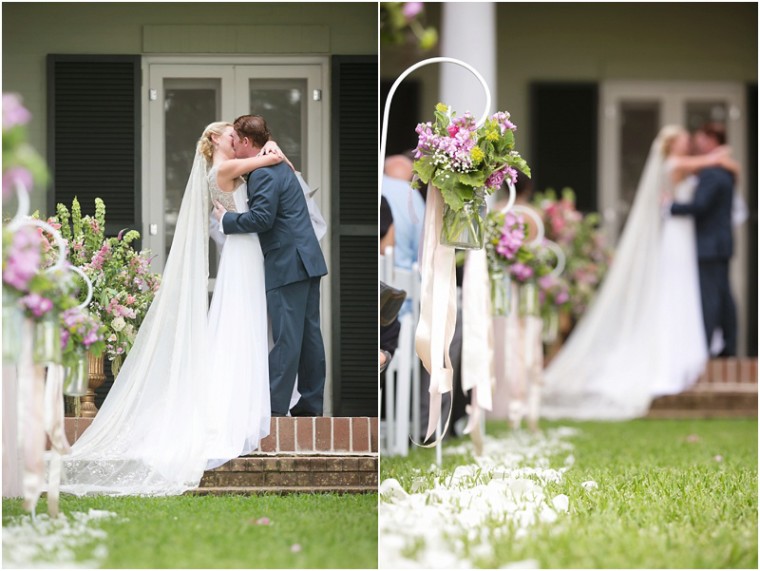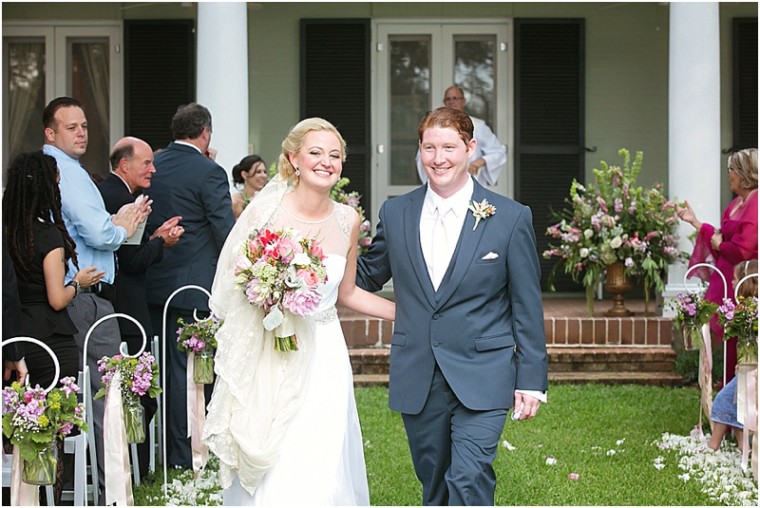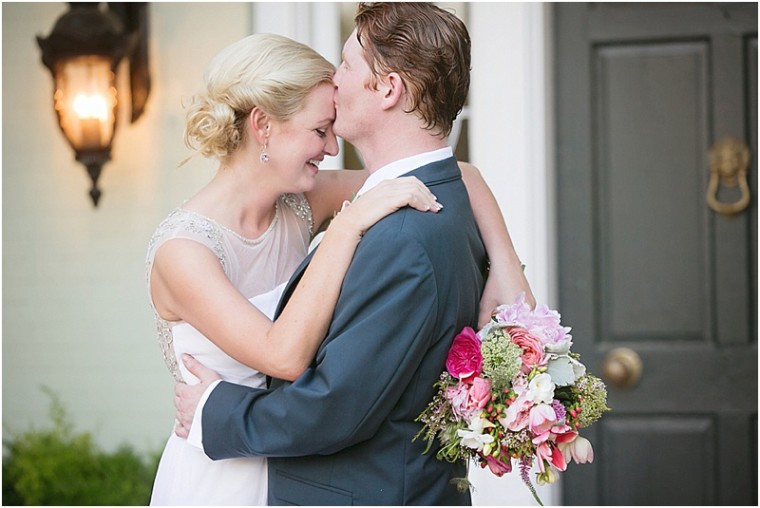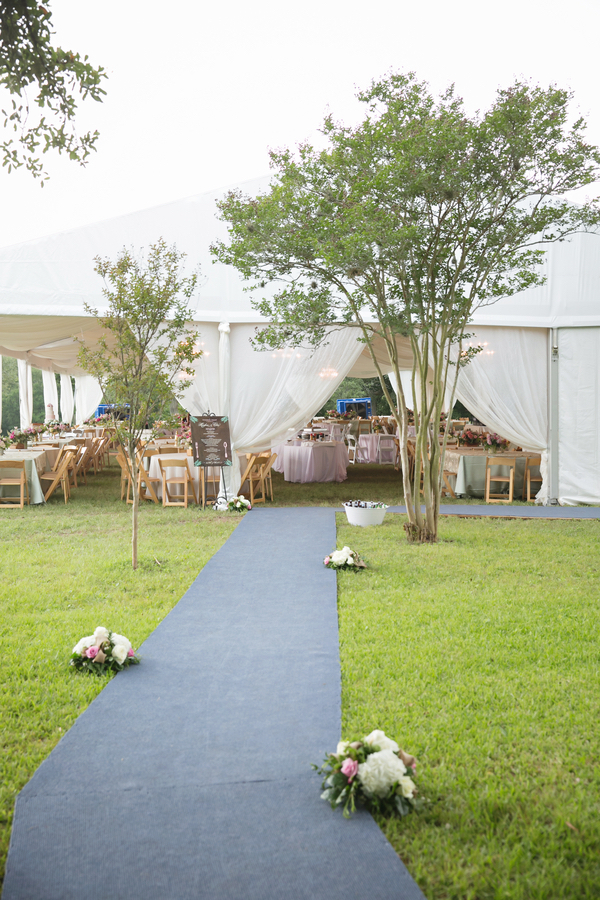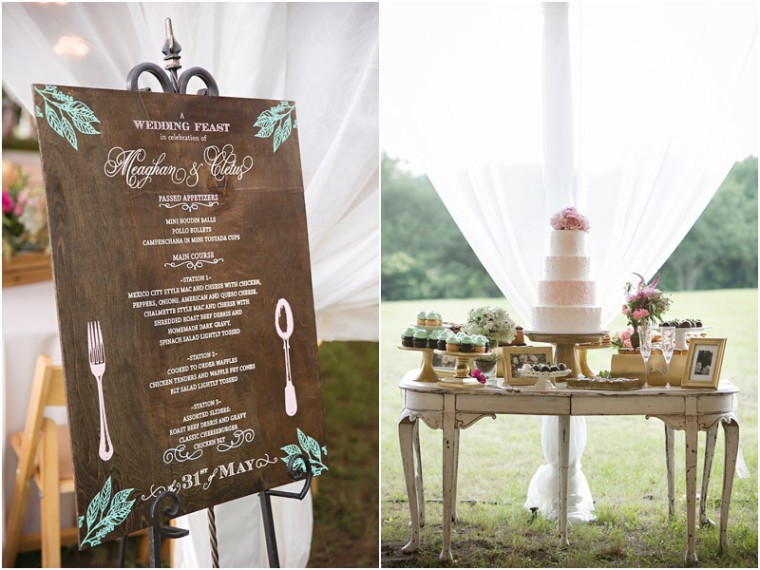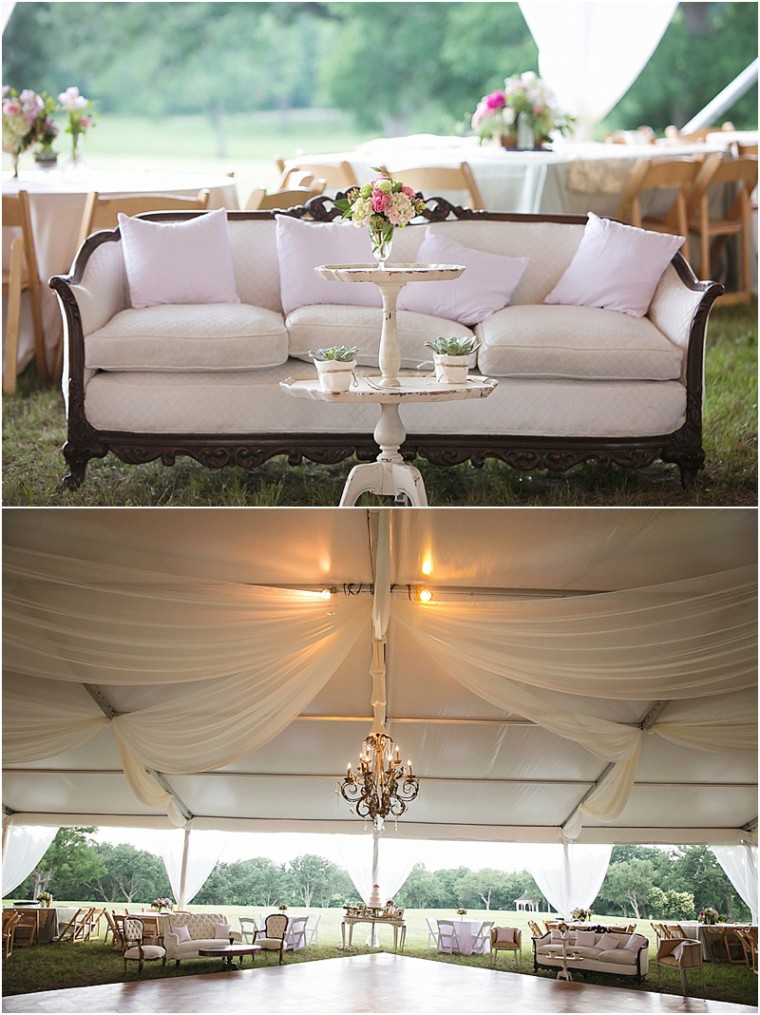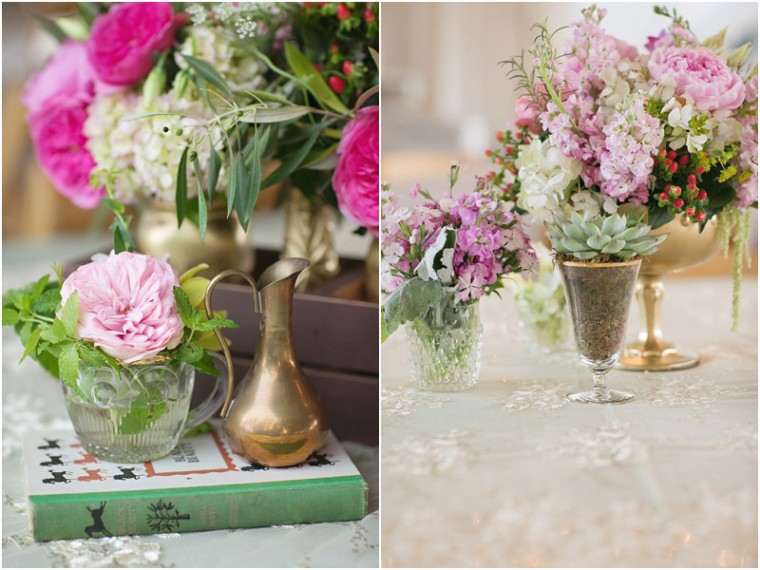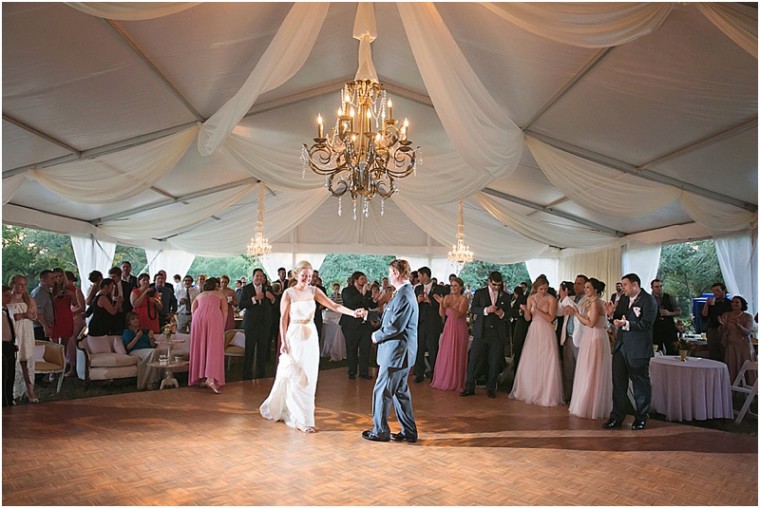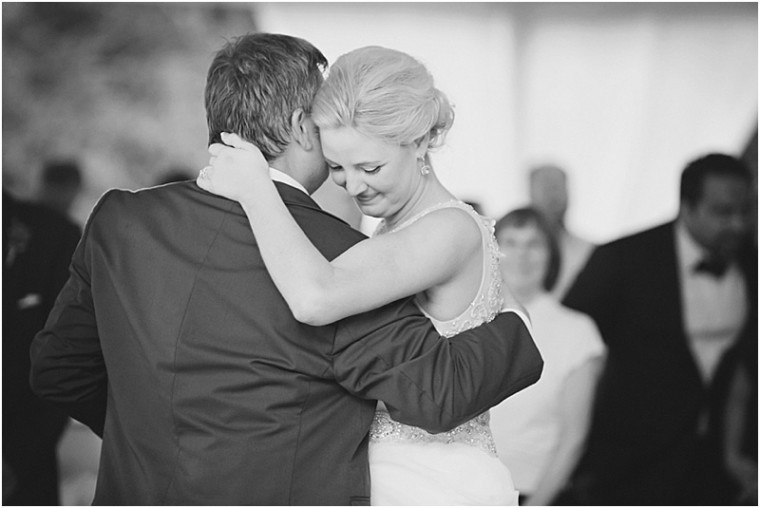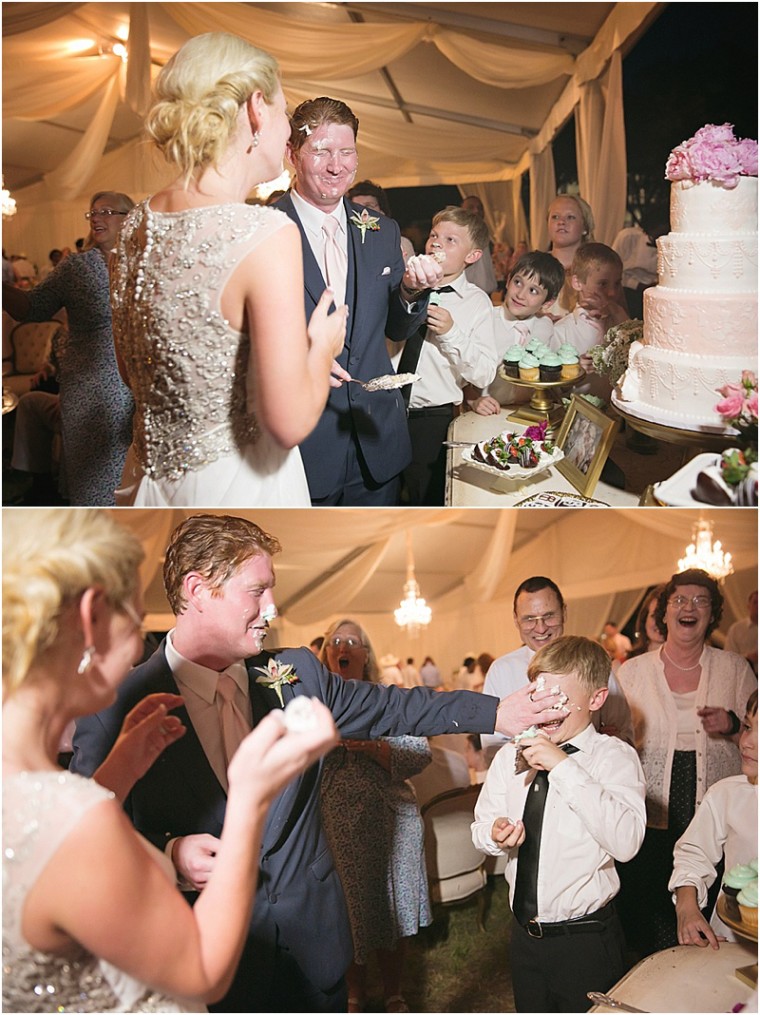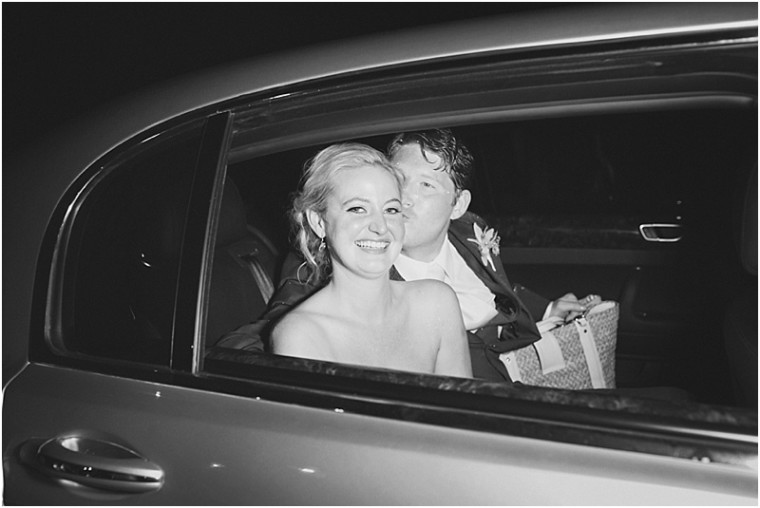 From Julie Wilhite...This spring wedding, held at the groom's family estate in central Texas, was one for the books. Vintage furniture, antique lace, custom linens and beautiful flowers in the shades of pink, gold and mint made for an event full of southern charm.